MXA TEAM TESTED: JT EVOLVE LITE GEAR
WHAT IS IT? JT's Evolve Lite gear is a non-retro version of JT's lightweight riding gear.
WHAT'S IT COST? $119.99 (pants), $39.99 (jersey).
CONTACT? www.jtracingusa.com or (888) 743-3587.

WHAT STANDS OUT? Here's a list of things that stand out with the JT Evolve Lite Gear.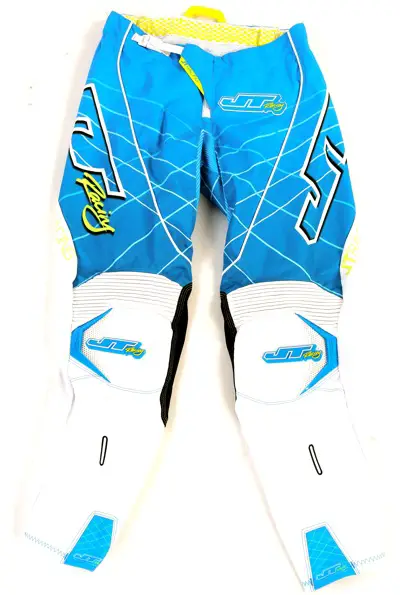 (1) Pants. JT's Evolve Lite pants have an elastic waistband with a ratchet locking system that allows 2 inches of give. We tested a size-32 pant that will comfortably fit a waistband range of 31 to 33 inches. JT Evolve Lite gear has a 3/4-mesh netting stitched into place at the bottom of the knee. Stitching in the netting helps keep it from being pulled up by the Velcro on knee braces. The pant has an ergonomic, pre-curved design, with spandex that runs from top to bottom on both sides for a contoured race fit. JT tried something a little different and went with stretch Kevlar on the inside of the knee area for increased durability and flexibility. Test riders were irritated by a very long manufacturer's tag, so we just ripped it out.
(2) Jersey. JT's Evolve Lite jersey is made from polyester. It has an athletic cut for a more tailored fit. The front half of the collar is elastic and runs a little big, which makes the jersey run low on your neck. There are stretch gussets at the wrists that help the sleeves stay in place without restricting your arms. The rear of the jersey is equipped with a drop tail and grip strips that keep the jersey tucked in.

(3) Comfort. The pants and jersey are very comfortable, and we liked the fit of the pants. Test riders did have one complaint, however. Considering that the Evolve Lite is JT's spring line, we thought the gear would keep us cool on hot days. Unfortunately, the jersey didn't have any ventilation, which created a humid, sticky environment inside the jersey.
(4) Durability. The JT gear held up well, except for one issue. When the stretch Kevlar knee area touched the hot exhaust pipe, it got stiff and brittle. It didn't melt; it just got crusty.
(5) Options. The Evolve Lite pants are available in sizes 28 to 40 (even sizes only), and the jersey comes in small to extra-extra large.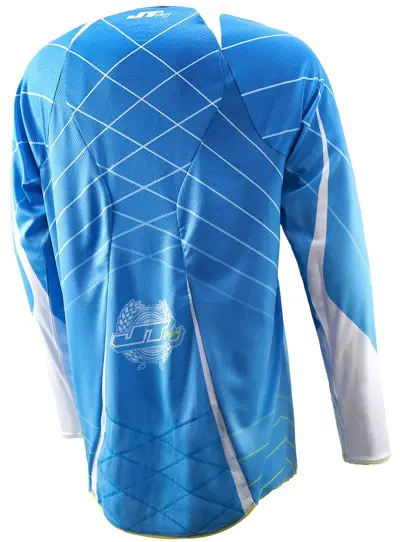 WHAT'S THE SQUAWK? We had two complaints. (1) Ventilation. The jersey needs some form of airflow for a cooling effect. The material is nice, but it doesn't breathe. (2) Stretch Kevlar. We loved the resilience of the stretch Kevlar, but it needs to be more heat-resistant.


We loved the fit and look of the JT gear, and with a few vent areas in the jersey and more careful use of the stretch Kevlar, this would be four-star gear.