MXA TEAM TESTED: MATRIX M30-R FACTORY FOUR-DRAWER TOOLBOX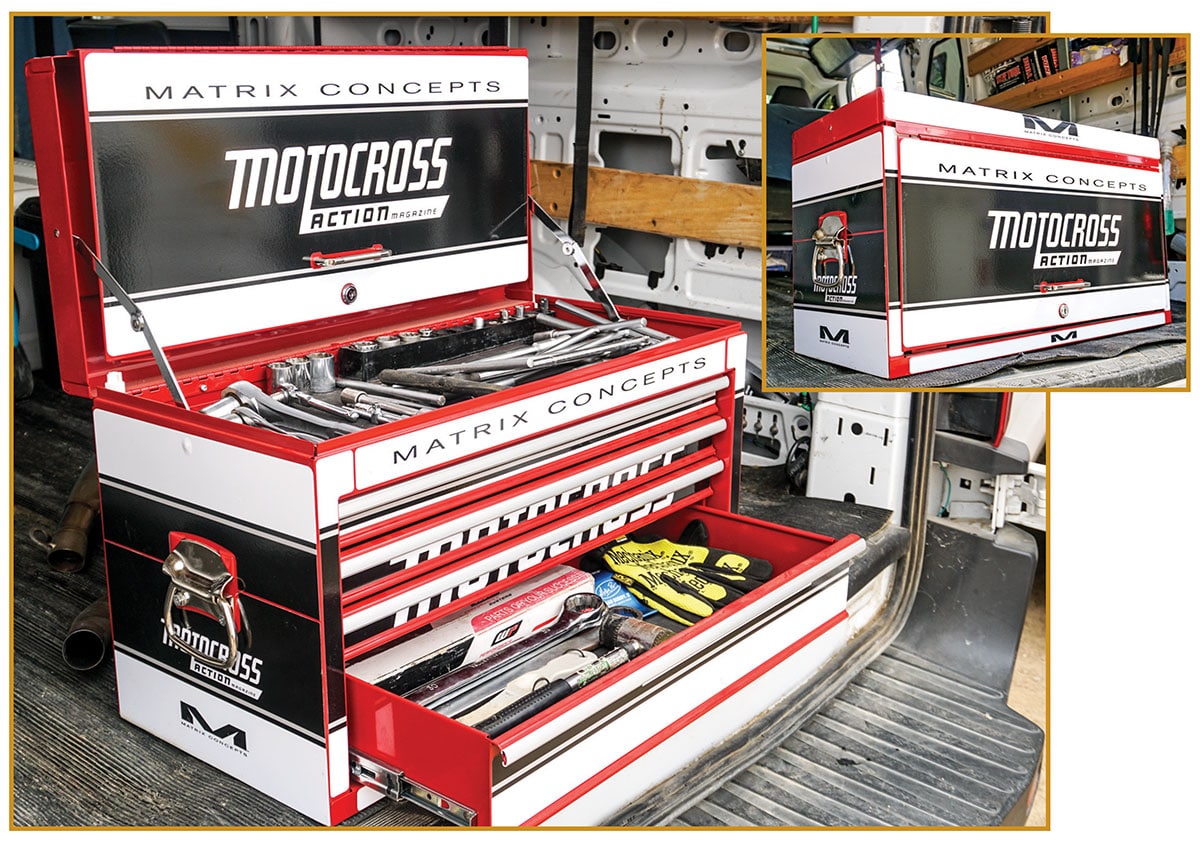 WHAT IS IT? The Matrix M30-R Factory four-drawer toolbox is used by factory teams, mechanics and weekend warriors. It is a toolbox that was built with quality and customization in mind.
WHAT'S IT COST? $399.95, $79.95 (customizable graphics kit extra).
CONTACT? www.matrixracingproducts.com or (661) 253-1592.
WHAT STANDS OUT? Here's a list of things that stand out with the four-drawer Matrix M30-R Factory toolbox.
(1) Features. This big, red, factory-looking four-drawer toolbox from Matrix is a must-have for anyone from the average weekend warrior to the established pro motocross racer. This toolbox has heavy-duty handles and hinges. The folding security lid is lockable, and two keys are included. The lid fits into pre-made grooves and covers the whole front of the box. The best thing about the folding lid is that it keeps the drawers closed when you are driving down that bumpy dirt road to your secret spot. Nothing is more irritating than having the drawers of your toolbox fly open, because that often changes the weight bias and makes the toolbox spill its contents or, worse yet, bends the drawer rails. This will not happen with the Matrix toolbox. It weighs 62 pounds, stands 13.1 inches tall, is 26.3 inches wide and has 12.5-inch-deep drawers.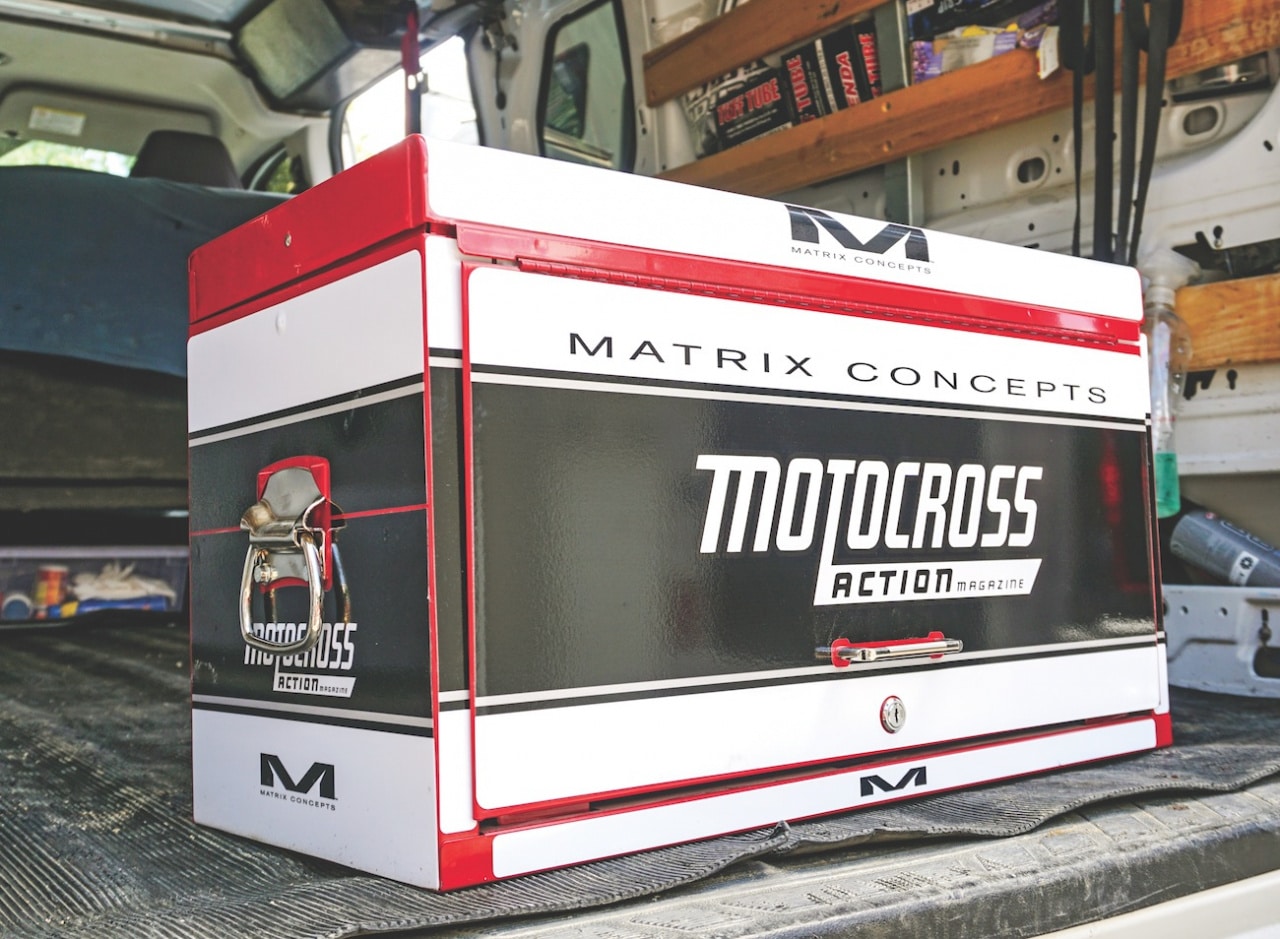 (2) Drawers. The drawers have heavy-duty, full-extension ball-bearing slides. When closing the drawers, you can be confident that you have closed them all the way, as you will feel a click. The top three drawers are the same size. The bottom drawer is about double the height of the upper drawers. This bigger bottom drawer is perfect for hammers, air fork pumps and spare parts. The Matrix M30-R Factory toolbox comes with rubber drawer liners to help keep your tools from sliding around too much. The handles on the drawers are extruded aluminum and very durable.
(3) Options. The Matrix Concepts toolbox has customizable graphics in Pro or GP styles and is offered in eight different colors—white, black, blue, grey, green, yellow, red and orange. You can even add your name and number into the graphics. You can also get two-drawer, three-drawer and six-drawer Matrix toolboxes.
WHAT'S THE SQUAWK? Having a custom toolbox with graphics means it is easy to scratch. Just as with a brand-new bike, the first scratch is always the hardest to cope with.
MXA RATING: This is a toolbox that is made for a motocrosser. It is great for the garage, durable enough to travel with and big enough to carry all the tools you need.