MXA TEAM TESTED: MAXIMA SC-1 SILICONE DETAILER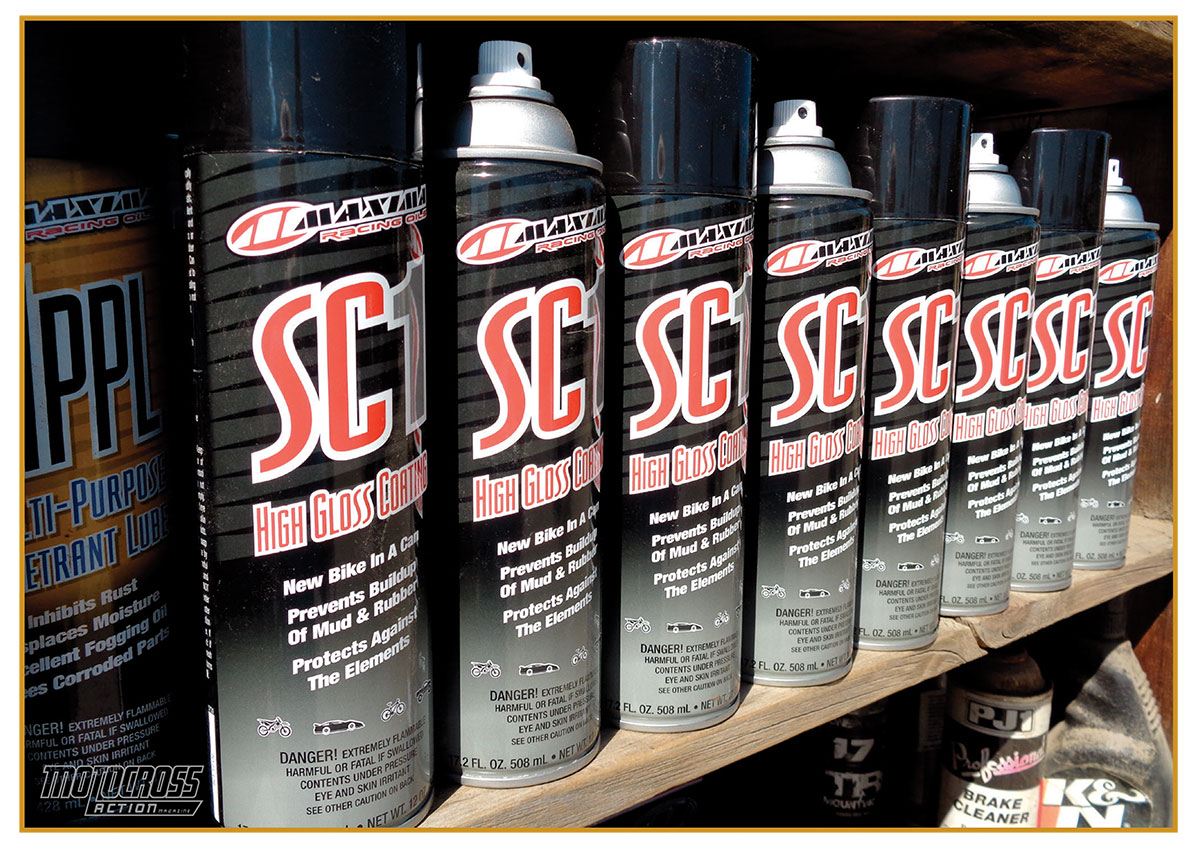 MXA TEAM TESTED: MAXIMA SC-1 SILICONE DETAILER
WHAT IS IT? MXA has 20 brand-new 2020 bikes in its workshop; however, they are only brand new until the first time we ride them, then they are used. MXA needs to keep its bikes looking as new as possible for bike tests, shootouts, product tests and hop-up articles. Believe it or not, our primary weapon in the war against lackluster plastic parts is Maxima's SC1 Silicone Detailer. After every race we come back to the shop, wash the bikes, lube the chain, replace broken parts and, as a final step, we spray the bodywork with Maxima SC1. It is like a "new bike in a can."
WHAT'S IT COST? $10.50 (12-ounce can).
CONTACT? www.maximausa.com or your local dealer.
WHAT STANDS OUT? Here's a list of things that stand out about Maxima's SC-1 Silicone Detailer.
(1) The solution. When your bike is new, every part glistens, sparkles and shines. Unfortunately, that new-bike look only lasts about 13 minutes into the first ride. Somewhere between starting it up and putting it back on the stand, the luster flies off. The plastic no longer twinkles. It is dull and lifeless. The solution? Spray it with Maxima SC-1 Silicone Detailer.
(2) Ease of use. The MXA test crew sprays SC-1 directly onto the plastic parts immediately after washing and drying them. We let the silicone spray sit on the plastic for one minute and then we wipe it off with a clean rag. We think that it is important to let the SC-1 soak into the pores of the plastic before wiping it off.
(3) Mud release. When we spray SC-1 under the front and rear fenders, we don't wipe it off. It is so slippery that it helps keep mud and dirt from sticking.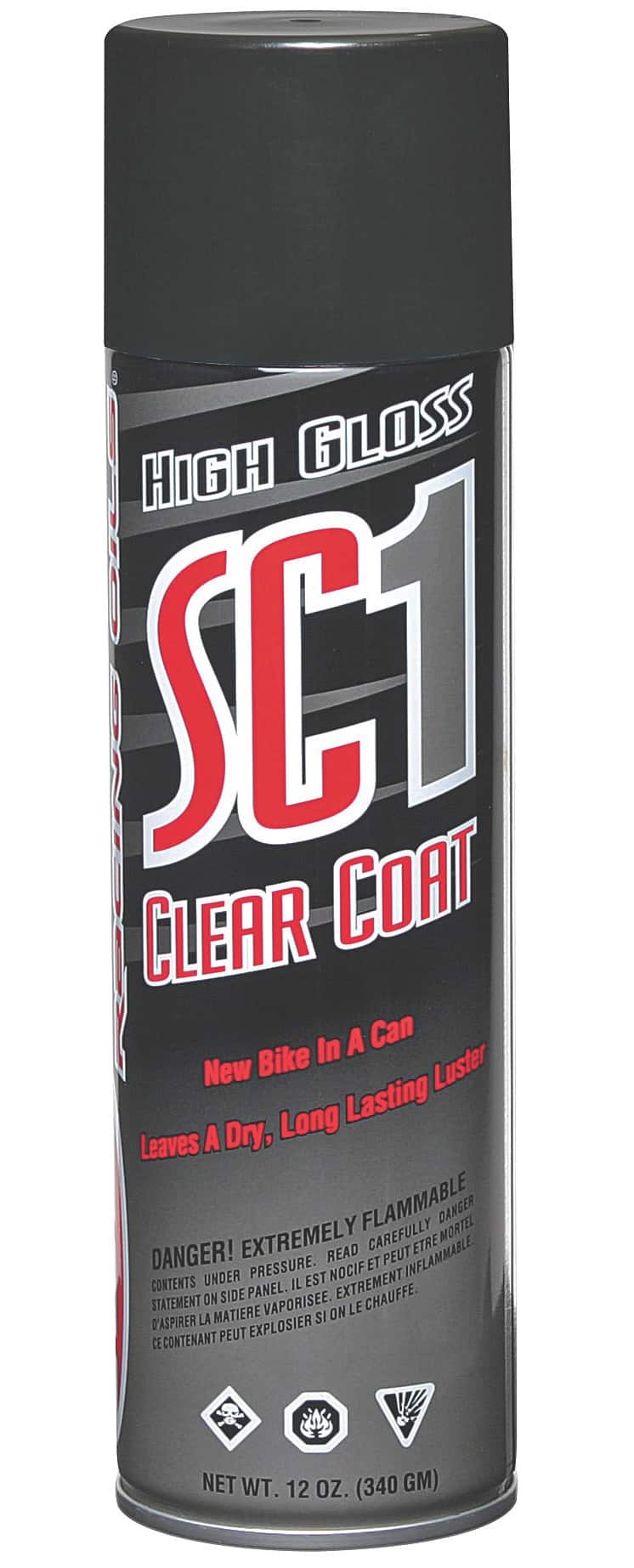 (4) Lube. Since SC-1 is silicone-based, it can also be used as a light lubricant on levers, fork clickers, suspension parts, cables and pivot points. One word of warning: since it is a lubricant, you need to keep it away from your brake rotors and pads
(5) Environment. Maxima SC-1 contains no CFCs, which is good news for the ozone layer.
(6) Performance. We are constantly shooting photos of our test bikes. They can't look drab and dingy. We could put new plastic on them, but we don't have the time to change out plastic on 20 bikes whenever they start to look a little worse for the wear. Maxima SC-1 saves us time and money. It even works on the sidewalls of our tires. SC-1 sprays out in a fine mist that covers a large area, and one aerosol can will last for 10 or more washings.
WHAT'S THE SQUAWK? We like the smell of SC-1. It's very lemony. But, it isn't to everyone's liking. If you plan to put new decals on your bike, put them on before spraying SC-1 on it. Once you spray it on, decals refuse to stick.
MXA RATING: There are only a few products that the MXA wrecking crew can't live without. This is one of them.
Summary
Reviewer
Review Date
Reviewed Item
Author Rating