MXA TEAM TESTED: NACSTAR WORKS COMPLETE WHEELS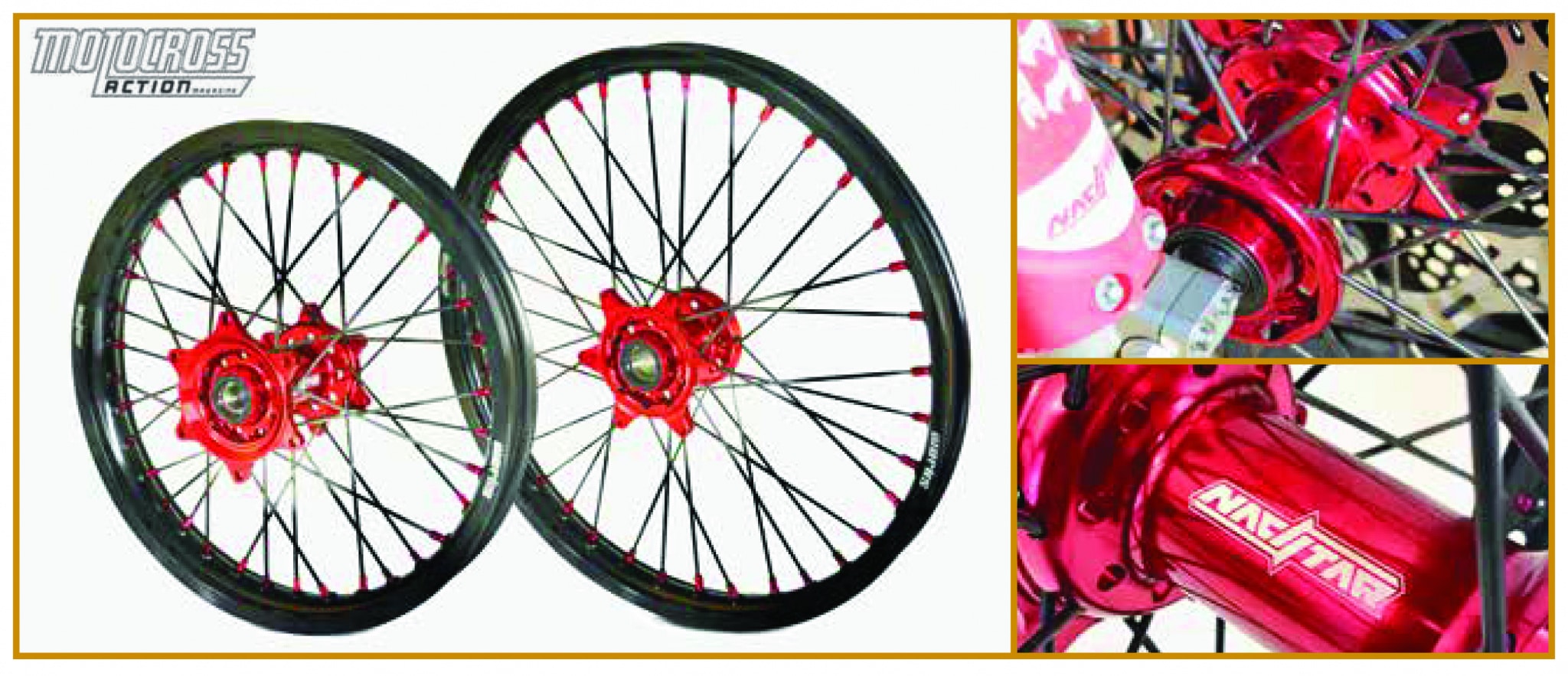 WHAT IS IT? You've probably never heard of Nacstar wheels before. That's because there are an incredible number of companies offering dirt bike wheels. Ever heard of Haan, Faster USA, KRS, Rad, Kite, Dubya, Talon, Warp 9, PowerParts, Excel, GYTR, Tusk, Pro Wheel, TCR or Protrax? It is easy for a wheel company to fall between the cracks and be overshadowed by powerhouses like Dubya, Talon, Kite and Excel. Nacstar is from Denmark, and the company is trying to break into the American market. Nacstar is focusing on high-quality, affordable wheelsets for everything from Pee-Wees to big bikes. Nacstar USA understands that not every rider needs Supercross-grade wheels, but every rider does need durable, quality wheels at an affordable price.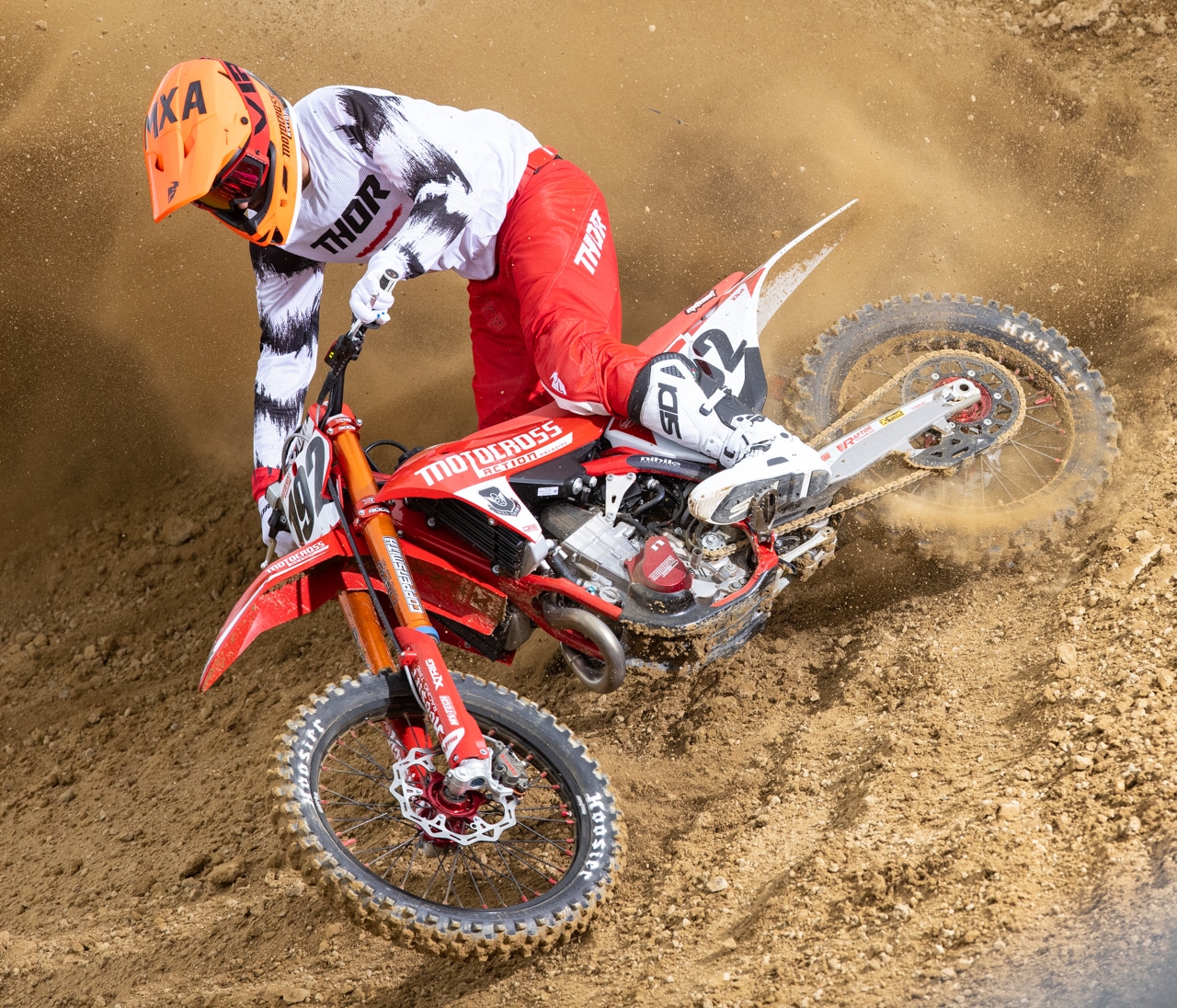 MXA needed a set of quality wheels for our GasGas project racer. We wanted ready-made wheels with red forged hubs, black rims and red spoke nipples. They specific wheel was hard to find. Our search was aided by former KTM mechanic David O'Connor, who suggested that we talk to Dane Lasse Andersen at Nacstar. Lasse moved from Denmark to Temecula, California, to be the American source for Nacstar wheels. His was the only wheel company that had what we needed in stock. We've run our Nacstar wheels every week for the last nine months. We couldn't happier with their durability and looks.
WHAT'S IT COST? Nacstar's fully assembled front and rear wheelsets cost $629-$649 per set (18-inch & 19-inch), $529 (85cc), $479 (65cc) and $439 (50cc). 
CONTACT? www.nacstarusa.com or (951) 219-9675.
WHAT STANDS OUT? Here's a list of things that stand out with Nacstar Works Complete wheelsets.
(1) Specs. The Nacstar Works wheel is a high-quality motocross wheel. The hubs are made from 6061-T6 aluminum, and they are forged (not cast and not from billet aluminum). The hubs are CNC-machined for a precision fit, increased strength, maximum weight savings and a factory look. Nacstar uses Japanese-sourced, black-anodized, 7050-T6 aluminum rims laced to the forged 6061-T6 hubs with stainless steel 304T spokes and 7075 aluminum nipples. Each wheel comes with the same spoke number as the OEM wheel, which means that Nacstar's Honda rear wheels have 32 spokes.
The Works hubs come with high-quality bearings, seals and hard-anodized wheel spacers. Additionally, the Nacstar rear wheel has three bearings (two on the sprocket side and one on the disc side). Many OEM rear wheels, including KTM, Husqvarna and GasGas wheels, only have two bearings. Best of all, the complete Nacstar wheelsets for big bikes retails for only $599 per set for Huskys, KTMs, GasGas, Kawasakis, Hondas, Suzukis and Yamahas. The forged hubs are available in brand-specific colors (blue for Yamaha, orange for KTM, red for Honda, etc.). The spoke nipples also come in matching colors. All Nacstar rims are black anodized only.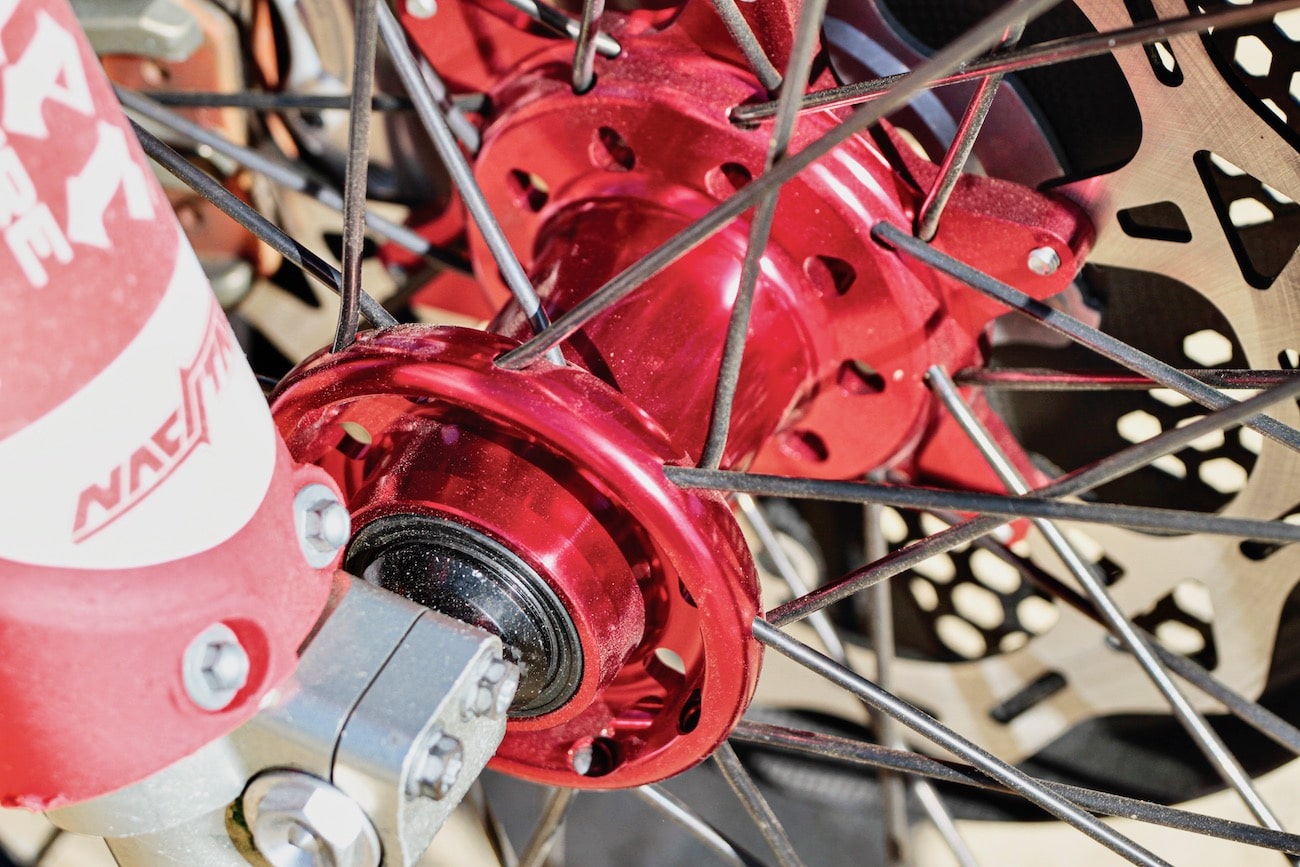 (2) Durability. The MXA test riders were nervous about riding on wheels from a new company when we finished building our GasGas MC 450F project bike, but after the first ride, we tightened the spokes and essentially forgot about them. Once they took a set, they held up well. The more time we put on the Nacstar wheels, the more comfortable we became with them. By the end of our test, the Nacstar wheels had won us over.
(3) Value. For the $599.99 you pay for a complete set of front and rear Nacstar wheels, you could only buy a front Kite, Talon or Excel wheel. 
WHAT'S THE SQUAWK? One quibble. Because they are the U.S. importer, Nacstar doesn't build the wheels in-house, so they only offer ready-made wheels with no color customization possible.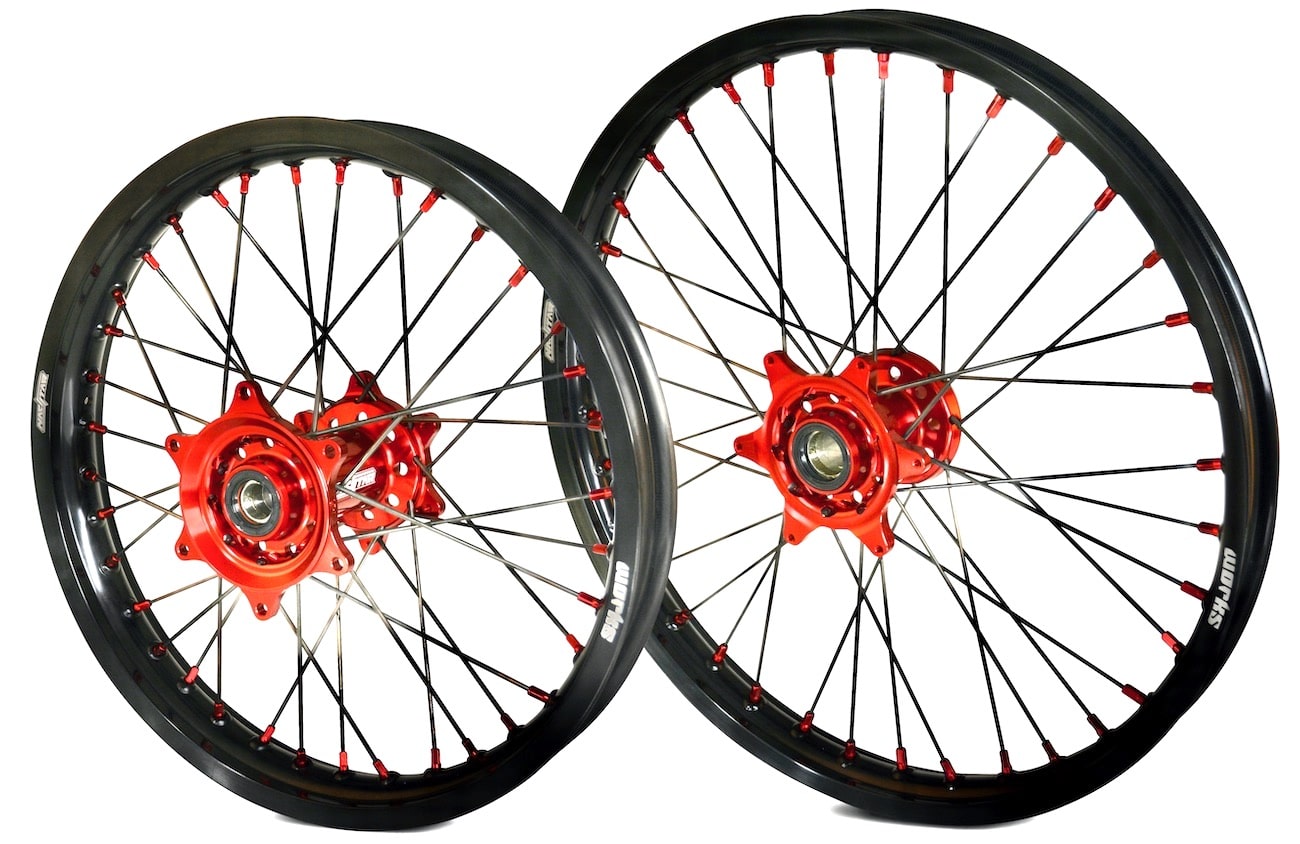 MXA RATING: MXA has not tested these wheels in Supercross, because we have no intention of racing Supercross. And if we changed our minds, we'd probably go with high-end wheels from Dubya USA. Nacstar Works wheels are for regular motocross and off-road use, and they held up for the MXA wrecking crew at Glen Helen, Pala, Elsinore and Cahuilla Creek MX Park without any issues.