MXA TEAM TESTED: POLISPORT PERFORMANCE RACING SEAT
WHAT IS IT? The Polisport seat comes with the gray-colored plastic base, high-density foam and the pyramid seat cover all in one ready-to-race package.
WHAT'S IT COST? $164.99.
CONTACT? www.polisport.com or your local dealer.
WHAT STANDS OUT? Here's a list of things that stand out with the Polisport Performance Racing seat.
(1) Concept. The typical motocross saddle is constructed from three major pieces—a plastic base, a foam plug and a fabric seat cover. The three pieces are sandwiched together and stapled to form to the seat. Polisport isn't trying to reinvent the wheel; instead, it wants to address the complaints motocross racers have about their stock seats.
(2) Grip. The Performance Racing seat's cover features small pyramid diamonds that work in unison with the rubbery feel of the cover to ensure that the rider stays put, but not so much that his pants get pulled down when he slides back like with so many pleated seat covers.
(3) Durability. Knee braces are especially brutal to fabric seat covers, especially with riders who hook their hinges against the lower edge of the seat. The Performance Racing seat cover, while not bulletproof, withstood the rigors of MXA's knee brace-equipped test riders. We credit this to the rubbery feel of the seat cover.
(4) Shape. On our test 2018 KTM 350SXF, the stock seat has so little foam in the rear quarter that it isn't uncommon to feel the subframe when landing from jumps. The Polisport seat uses much stiffer foam—stiff enough that most test riders felt it needed time to break in. The seat foam is thicker in the tail to help lessen the subframe-induced bruising. Plus, the corners of the seat are more rounded, which allows for easier body positioning at race speeds. Polisport's overall design mimics the 2019 KTM seat, which features firmer foam, rounded edges and more padding on the tail end.
(5) Colors. The Polisport Performance Racing seat is available for Honda, Yamaha, Kawasaki, KTM and Husqvarna bikes in their corporate colors, plus black.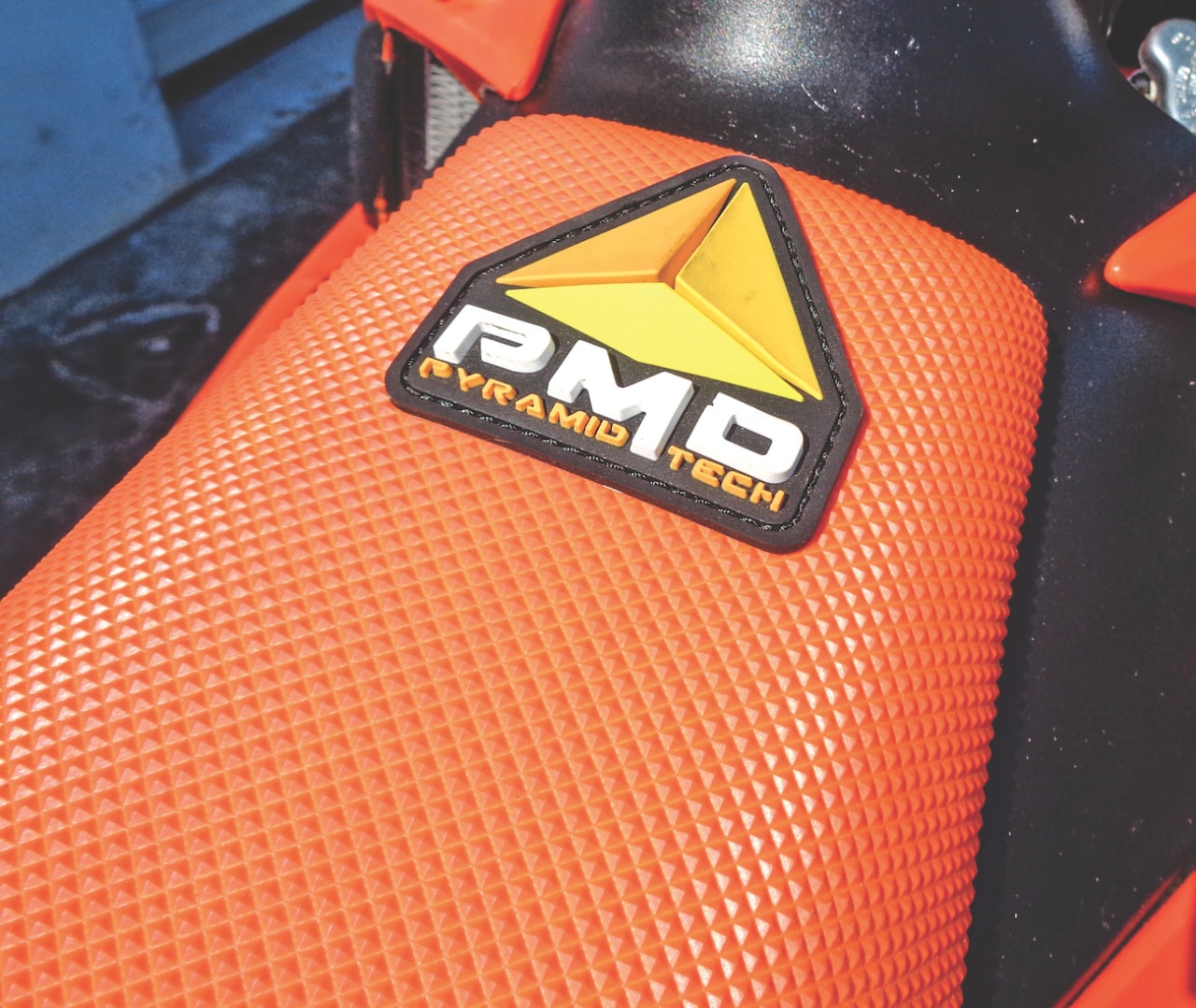 WHAT'S THE SQUAWK? Price. At $164.99, the Polisport seat is expensive, but this is not a seat cover or a block of foam. It is a complete seat with the foam, cover, and plastic base fully assembled and ready to mount. The seat cover and foam are also available as spare parts.
MXA RATING: The Performance Racing seat is a clean design with a one-stop-shopping advantage. No staple gun required.