MXA TEAM TESTED: PRO BOOT RESOLE & REPAIR
Click on images to enlarge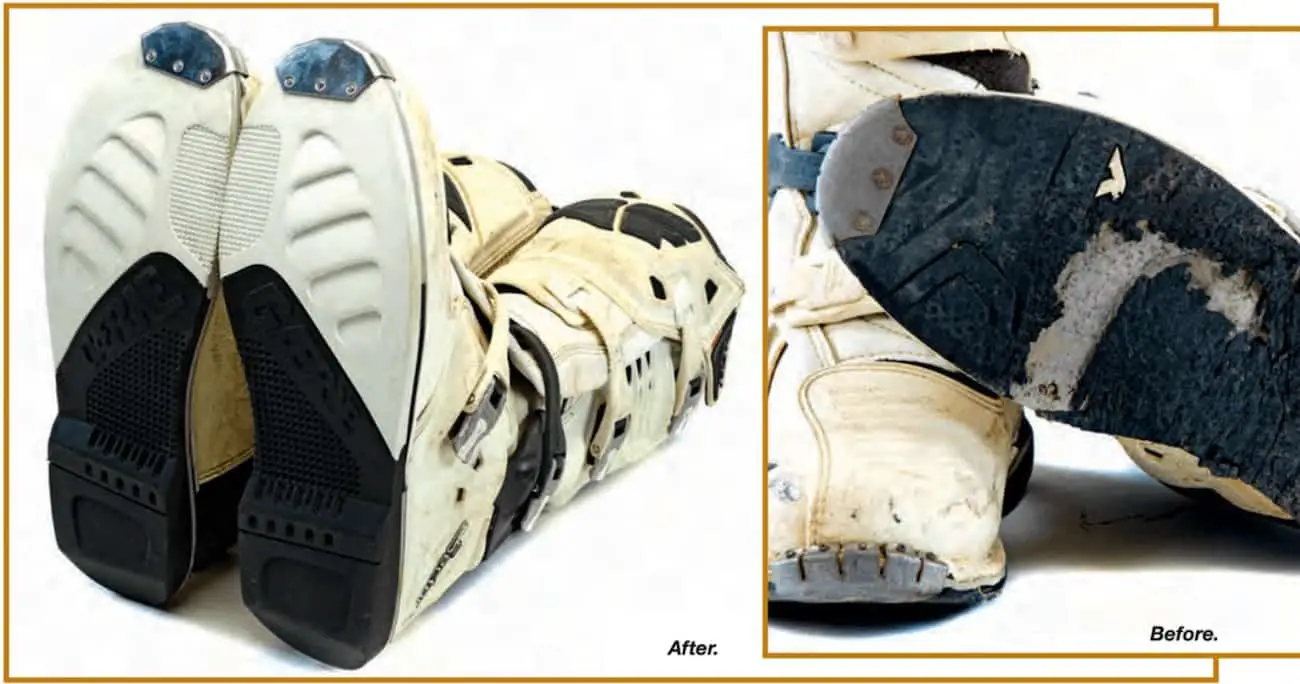 WHAT IS IT? MXA has a long history with Pro-Boot owner Randy Nagel. We go back to the good old days. Randy is a dedicated racer—although he now prefers vintage bikes—but you may know him best for his other company, Pro-Vue goggles, that pioneered building prescription goggles for eyeglass wearers.
WHAT'S IT COST? $99.00 (plus shipping).
CONTACT? www.pro-bootmx.com or (800) 548-8354.
WHAT STANDS OUT? Here's a list of things that stand out with Pro-Boot's resole and repair.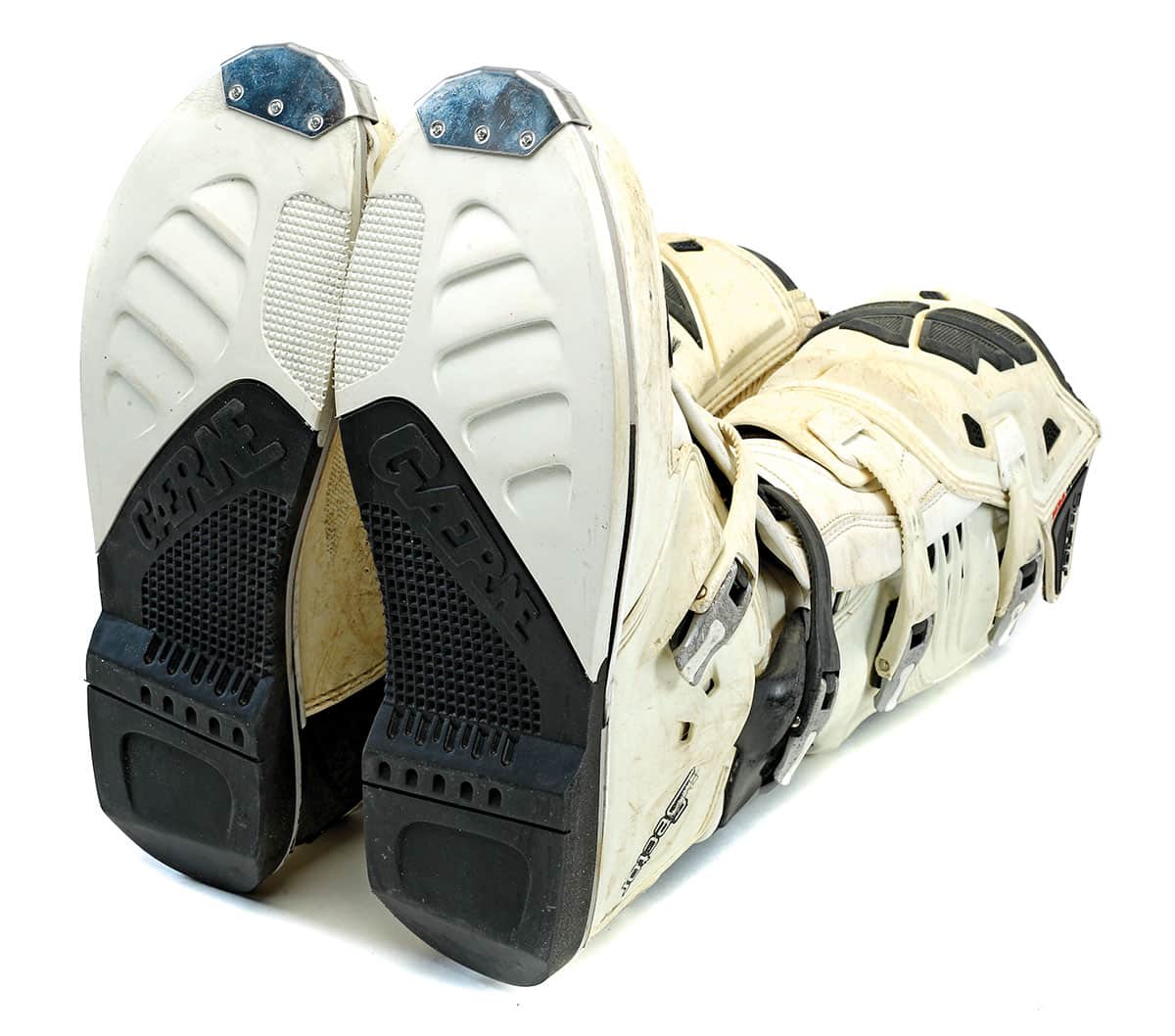 (1) Applications. Pro-Boot can only resole stitched (welted) sole boots. Pro-Boot does not repair bonded-sole and molded-sole boots, such as Alpinestars Tech 10s. If you have boots with molded-on soles, try MX Boot Resole & Repair at www.mxbootrepair.com or (949) 791-8009. We sent Pro-Boot a beat-up pair of Fly Sector boots (very similar to TCX boots). The MXA test rider who owned them loved the way the boots felt and didn't want to go through the break-in process again. The solution? Resole the old boots to make them new again.
(2) Condition. To get full value from a resole, the boot's chassis must be in good-enough condition to last the life of the new soles. Take note of the condition of the parts on your old boots. The buckles, insoles and toe caps can usually be replaced. Plus, Pro-Boot can do minor leather repair. Overall, degradation of the body of the boot, however, can't be fixed. Consider how much support the boot offers, because if the upper is worn out, there is no fix for that. Before shipping your boots, take note of the condition of all the boots' materials and make a call to Pro-Boot to see what they think. They will give you good advice.
(3) Cobbler. You might be asking, "Why should I waste time and money shipping boots across the country when I can just drop them off at the local cobbler?" MXA did just that. Local cobblers can be a gamble. We took a set of Gaerne SG10 to a local shoe repair shop. We spent $100, plus $30 for Gaerne soles, and only got two rides out of our resoled SG10s before they started delaminating. Resoling a motocross boot is trickier than resoling your average loafers; it takes a skilled cobbler to do a proper job. Pro-Boot guarantees their work. If a sole were to delaminate, they would redo it for free.
(4) Soles. Pro-Boot uses Gaerne soles on all the boots they repair (regardless of the brand of the boot). You wouldn't want them to use the same sole that wore out.
(5) Repairs. Pro-Boot can do boot repairs beyond just the sole, including stitching and gluing. If a boot is chewed through to the mid-sole, don't give up on it. Pro-Boot can fill it in and resole the boot. If the plastic is pulled away from the leather, it can be glued back in place. Pro-Boot does minor mid-sole fill-ins and gluing for free as a courtesy. More time-consuming repairs require an additional charge, which will be quoted once Pro-Boot takes a look. Typical repairs might cost $25.
WHAT'S THE SQUAWK? You have to make a financial decision about whether to repair your old boots or buy new ones. If your boots are expensive, you should consider resoling them, but it makes no sense to resole a set of $200 boots, because once you calculate the cost of the repair and two-way shipping, it's easier to buy a new set of cheap boots.
MXA RATING: Pro-Boot repaired our Fly Sector soles with brand-new Gaerne soles. This is a smart option for riders who are trying to save a few bucks or riders who love the feel of their old boots and don't want to part with them.