MXA TEAM TESTED: NUETECH GEN 2.0 TUBLISS TIRE SYSTEM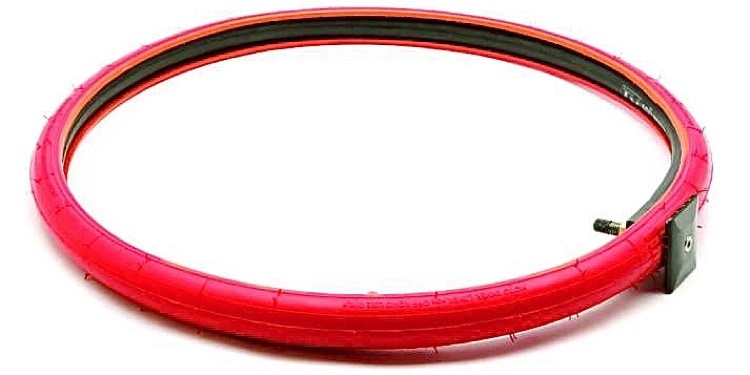 WHAT IS IT? The Nuetech Tubliss tire system was already a winner in our book, but Nuetech now offers an updated Gen 2.0 version that focuses on fixing any problem areas.
WHAT'S IT COST? $95.95 (with inner liner and install plate).
CONTACT? (714) 998-1021 or www.nuetech.com.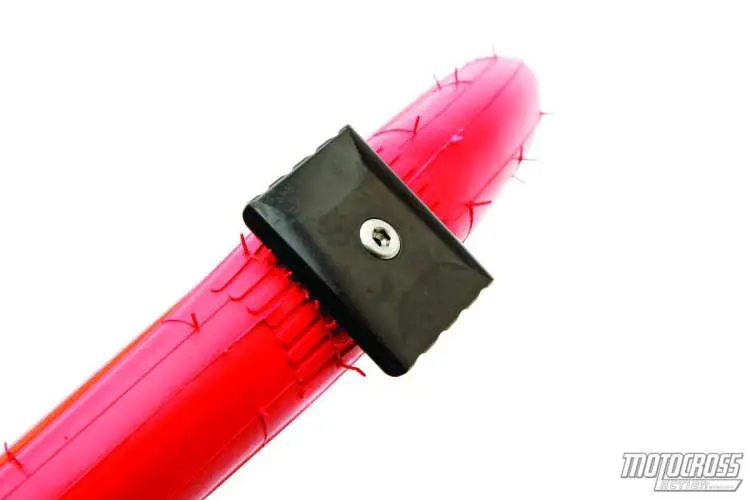 WHAT STANDS OUT? Here's a list of things that stand out with Nuetech's Gen 2.0 Tubliss tire system.
(1) Update. Nuetech does a very good job of providing step-by-step installation instructions, and there is also an in-depth instructional video on its website; however, Nuetech learned the hard way that motocross racers don't like to follow directions. Some customers were damaging the rubber with tire irons. For 2014, Nuetech beefed up the rubber density to reduce damage. We recommend you read the directions.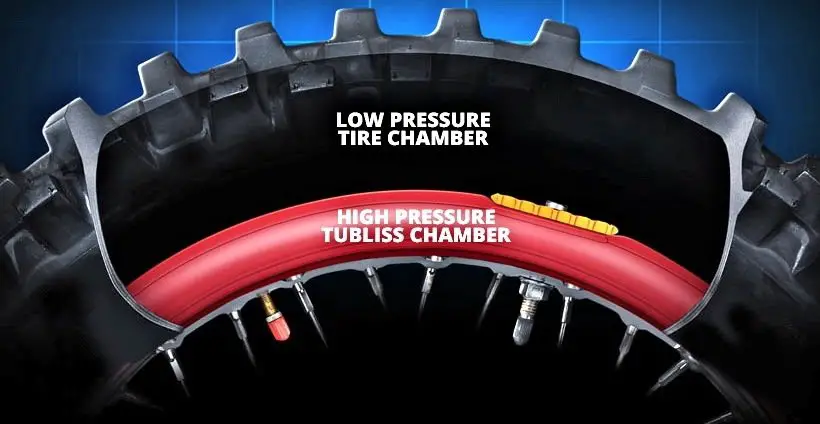 (2) Concept. Nuetech turns any tire into a tubeless tire by sealing the gap between the two tire beads with a special rubber inner liner, which is a fancy way of saying bicycle tire. The one-off bicycle tire turns the bigger motocross tire into an airtight chamber.
(3) Pluses. This is a great idea for three reasons. First, without a tube inside the tire, the Nuetech-equipped wheel is one pound lighter than a stock wheel (with a heavy-duty racing tube). Second, even if you get a sidewall tear, you can ride the Nuetech Tubliss tire flat. Third, without the weight and friction of the tube rubbing against the tire carcass, tire temperatures are greatly reduced, which means that tire pressure doesn't increase as much during the course of a moto.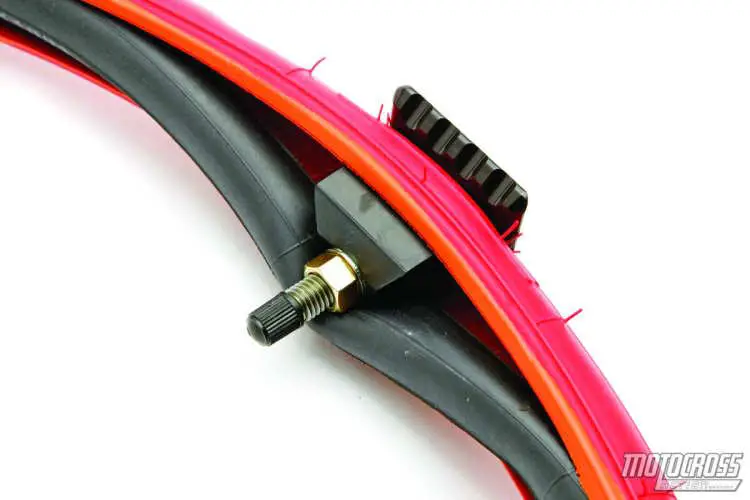 (4) Minuses. There were no downsides on the track, but the installation process is a bit intensive. You have to bore out some rim-lock holes, and it took us about 30 minutes to mount the tire the first time.
(5) Tire pressure. With the bead of the tire sealed, it allowed us to run super-low air pressure without pinch flatting. We tried all the way down to 2 psi. Most softer terrain favored 6 to 8 psi. The downside was that on hardpack the rear end wallowed. On hardpack tracks, we ran 11-1/2 psi. Pros will want to run more tire pressure than Novices or Vets, but you should experiment. Don't be afraid to drop the pressure to 5 psi without concern.
WHAT'S THE SQUAWK? Mounting a Tubliss tire the first time is tough, but the more you do it, the easier it gets. Over a three-month period we ran three sets of Tubliss tires and never had a problem.