MXA TECH SPEC: TALES OF TWINS & TWINGLES
Mike Bell on a Kelvin Frank's TA125 twin at Irwindale.
Twin-cylinder motocross bikes are rare—and successful ones are even rarer—in large part because both the AMA and the FIM banned multiple-cylinder motocross bikes in 1981.
Husqvarna Baja Invader.
The first of the twin-cylinder dirt bikes was the 1969 Husqvarna Baja Invader 500. It was originally built for the 1969 European FIM Cup (a short-lived 501cc to 750cc Championship introduced to give the outdated British four-strokes a place to race).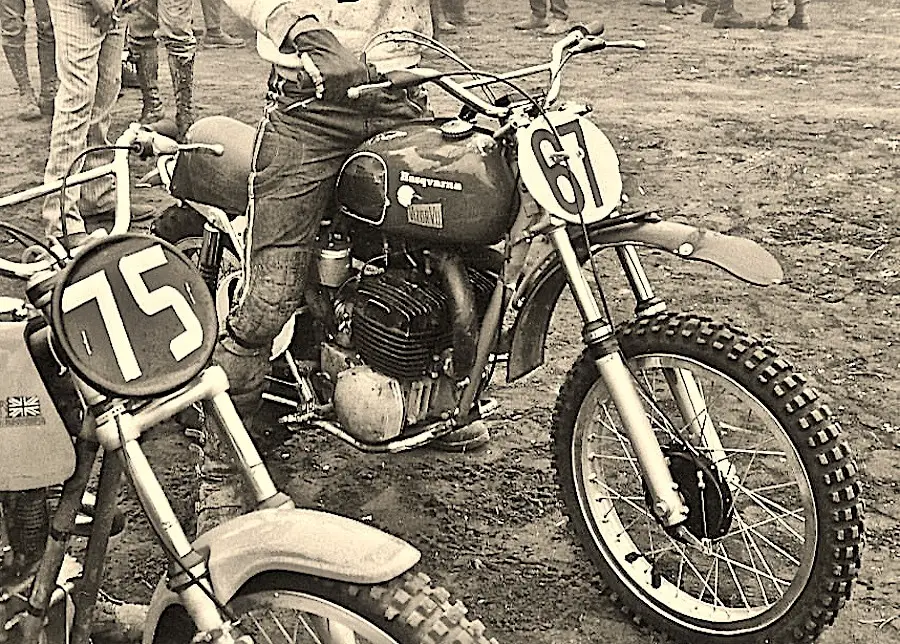 Gunnar Nilsson's 504cc Husky twin won that short-lived Championship. American importer Edison Dye felt that the 500 Twin would be a great Baja 1000 bike. Dye had Gunnar Nilsson and J.N. Roberts race it to victory in the 1969 Baja 1000. Only three Husqvarna Twins were made, even though Edison Dye ordered 100 Baja Invader 500s.
1971 Yankee 500Z.
In 1971 American Ossa distributor John Taylor built a twin-cylinder off-road bike called the Yankee 500Z. It featured two Ossa 250cc Pioneer top-ends grafted onto special cases and installed in a Dick Man-designed and American-made frame. It was fast and powerful, but the Yankee 500Z was overbuilt; its dry weight was 344 pounds. Over its two-year production run (1971–1972) only 764 bikes were made.
1980 Gilera B Bicilindrica.
The best known twin-cylinder motocross bike was the 1980 Gilera 125 B Bicilindrica. The Gilera twin's two cylinders were parallel to each other, but inclined forward at 50 degrees from the vertical axis. Although the fastest 125 two-stroke in the 1980 125 World Championships, it broke most of the time and only scored one fourth-place finish. It was banned in 1981. 
 Honda twin-cylinder RC125MT.
Honda followed suit in 1980 with the twin-cylinder RC125MT. Unlike the Gilera's stacked cylinders with one facing forward and the other rearward, the CR125MT was a more conventional horizontal layout. Much like the Gilera, it shrieked to 13,000 rpm. It was raced by Japanese Champion Kenji Sato, but the project was dropped in 1981.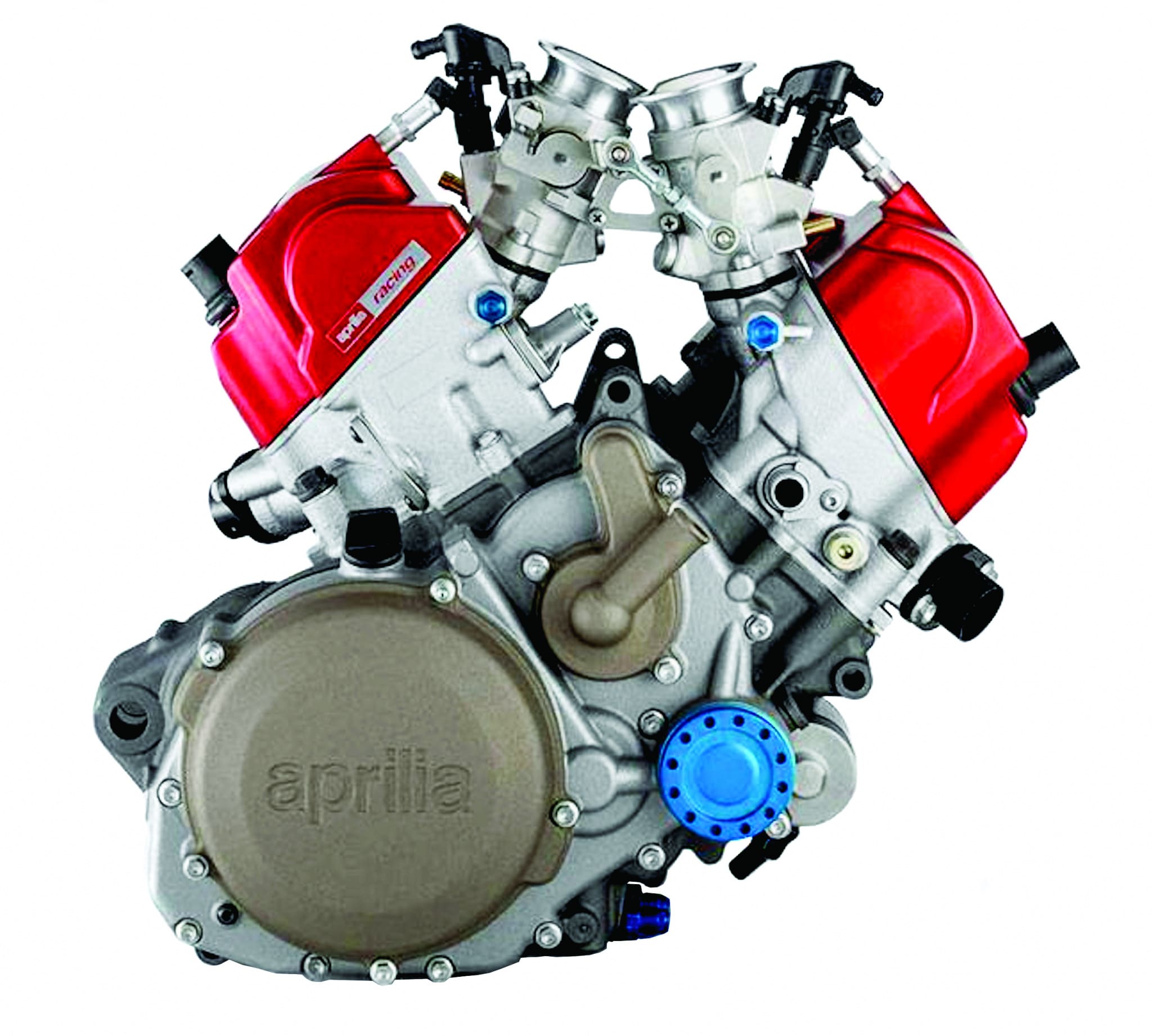 2016 Aprilia MXV 450 twin.
The last notable twin-cylinder motocross bike was the 2009–2016 Aprilia MXV 450 twin. Aprilia's 452cc, fuel-injected V-twin engine could be configured to run as a twin or as a Twingle (with both cylinders firing on the same stroke). It was raced in the 2010 450 World Championships by Manuel Priem and Josh Coppins and was actually offered for sale.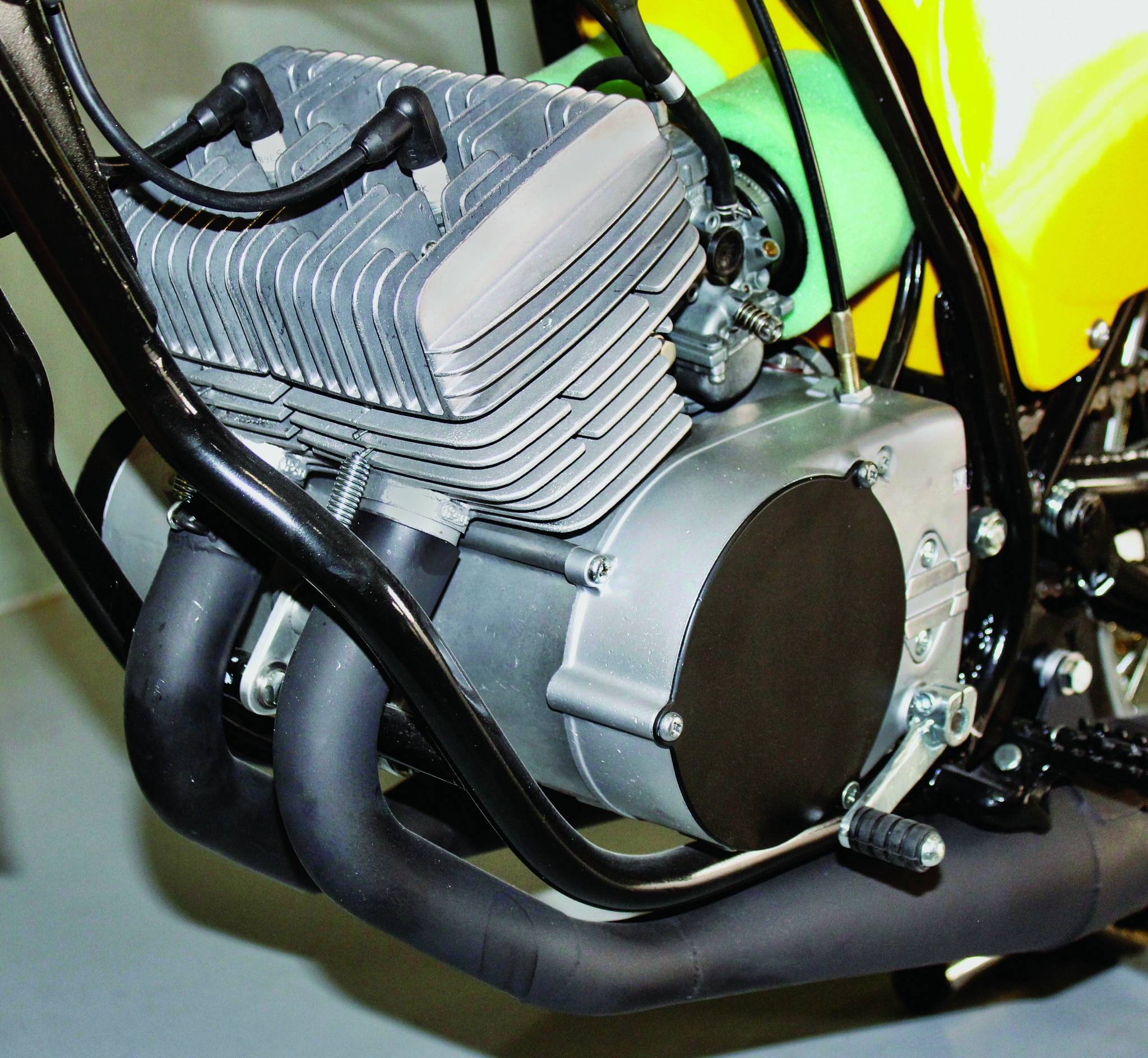 TA125 engine.Perhaps the most successful of all the motocross twins weren't works bikes, production bikes or prototypes; they were hand-built 1975–1976 Yamaha YZ125s with Yamaha TA125cc twin-cylinder road race engines in them.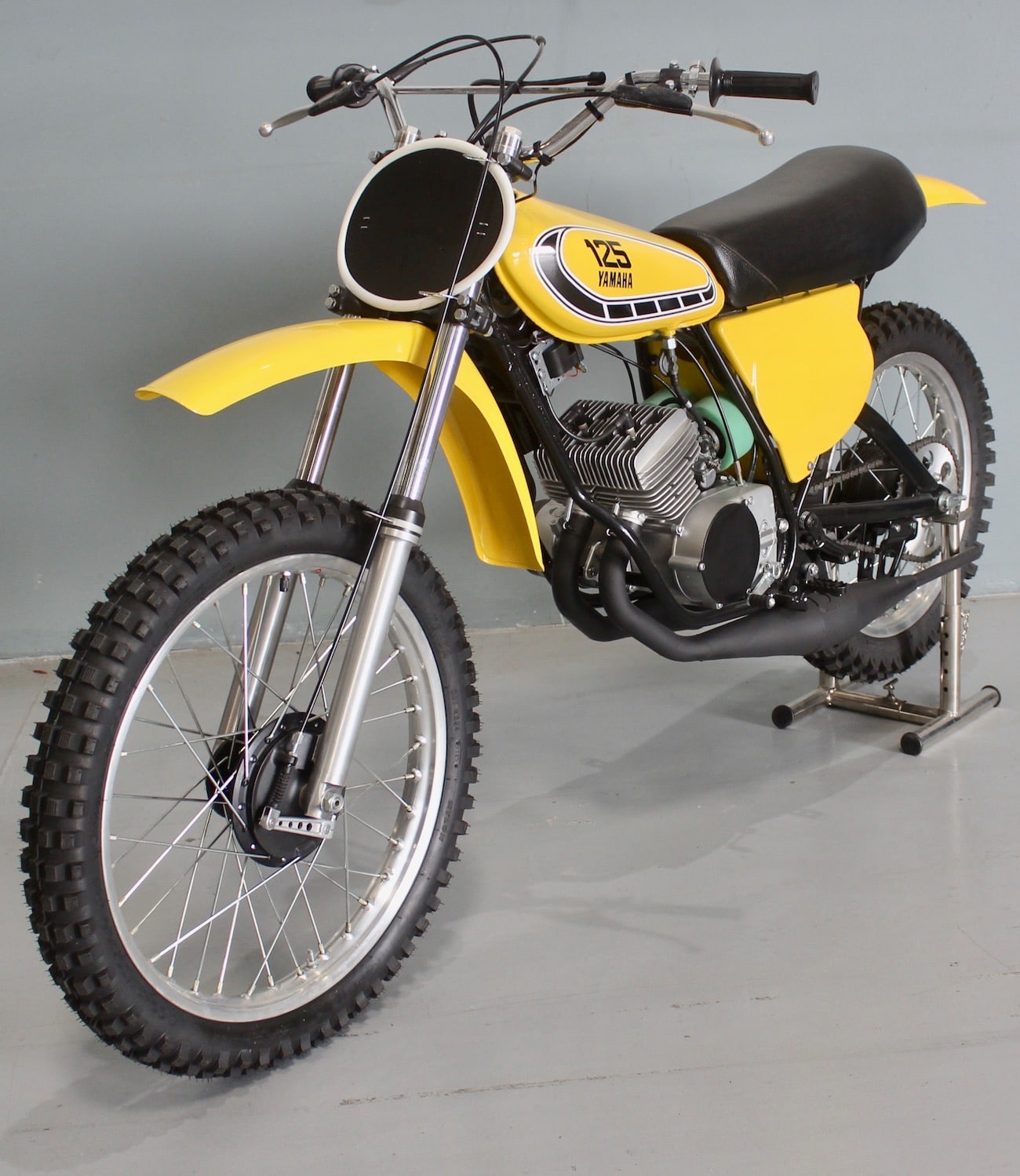 They were relatively easy to build, but had lots of issues with gearing, lack of low-end, crankshaft life, shift lever position, airbox space and the fact that they had to be bump-started. They were ridden in SoCal by John Atwood, Mark "Mad Man" Lawrence and Mike Bell.