MXA TRIBUTE: MEMORIES OF MARTY AND NANCY SMITH BY WARREN REID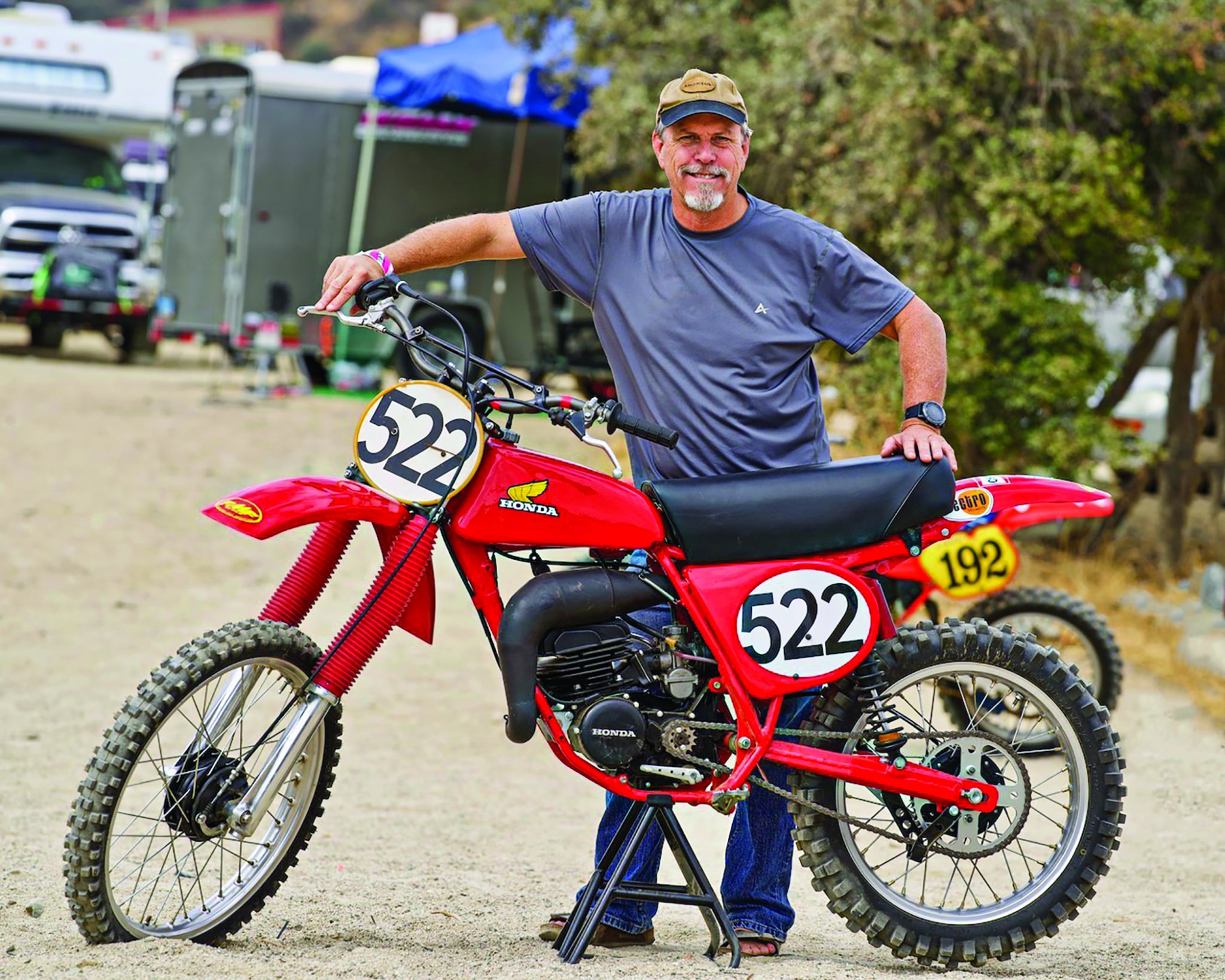 BY WARREN REID 
WARREN REID'S MEMORIES OF MARTY AND NANCY
Dear Marty and Nancy, I miss you. Your friends miss you. Your extended family misses you. The motocross sport misses you. Most of all, your kids and grandkids miss you terribly. It is a hole of almost unfathomable width and depth. 
You left so tragically and suddenly—and together. It was a phone call on a Tuesday morning, and it changed me, nearly on the spot. Man, it hit so hard. A gut punch. Numb. Why? What about the kids and the grandkids? I walked to the bedroom and told Cinda. It changed nearly everyone that I had to call early that day who were so close to you both. I had to tell them, not anyone else.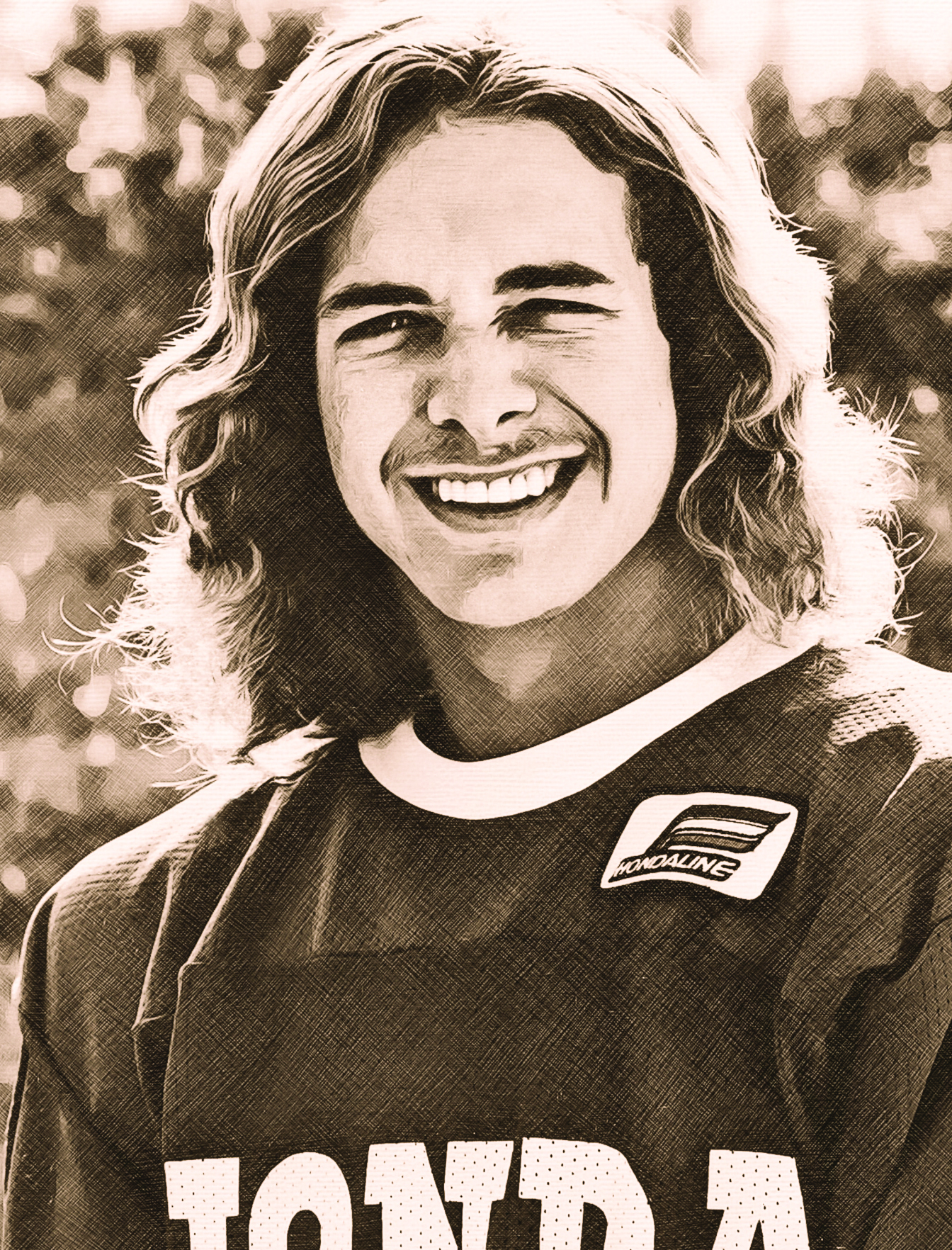 WARREN ON JON R AND MARTY
In three short years of motocross racing at the highest level, "Jon R" Rosenstiel and Marty Smith crammed a lifetime of intensity, success, stress and joy into the most passionate pursuit of National and World Championships. During their three years together at Team Honda, "Jon R" on the wrenches and Marty Smith on the blood-red Team Honda machines, they built an amazing friendship and solidified the unstoppable direction of American motocross towards domination of the entire world.
As for Honda's worldwide company—from Japan to America to Europe—almost every employee knew Marty and Jon R-san. Honda's reputation and brand image were built on innovation, excitement, meticulous engineering and, most of all, winning races. Jon R and Marty exemplified the entire company's spirit, known simply as, "The Honda Philosophy."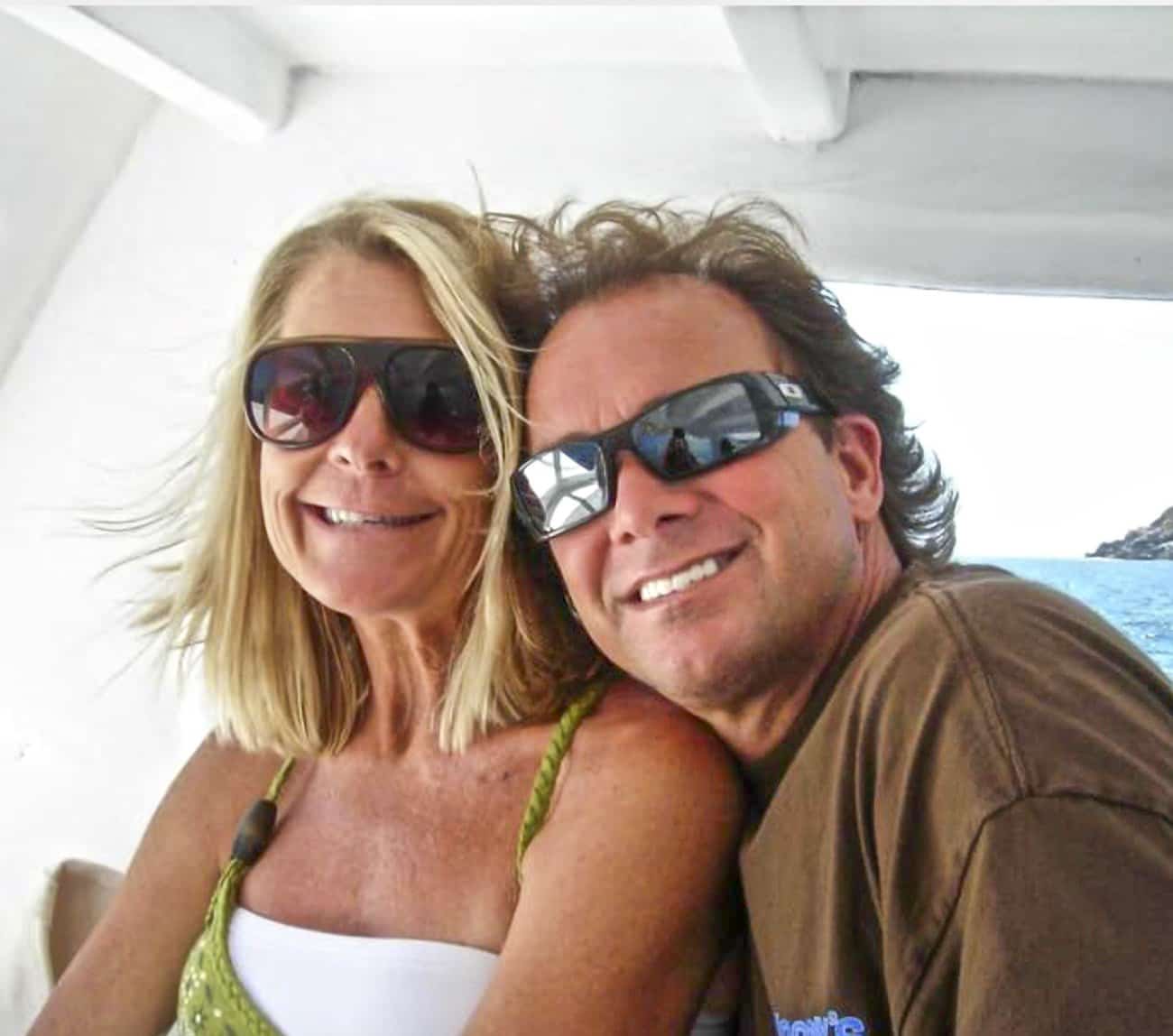 WARREN'S DEAR MARTY AND NANCY LETTER CONTINUES……
Ironically, later that day, Cinda and I had a meeting with a retirement financial adviser as I considered what to do with my Honda retirement package after 30 years of employment. My perspective on when to retire was recalibrating in the hours before that meeting.
The suddenness of your passing rocked so many to their core–old friends, family friends, fans of Marty's racing or friends of Nancy that knew nothing of motocross racing. You were both a big piece of our youth and great role models of how to have a strong and long relationship built through love and dedication to each other and family.
My first opportunity to share my thoughts of you came at the Marty Smith Memorial Cup race conceived by Scott and Debbie Burnworth, another San Diego area motocross family you two know well. Because of that, we all came together for a special motocross race. Your family and many of your oldest and closest racing friends were there. Cinda and I made it a road trip from Georgia. There was so much to think about on that 2000-mile drive. At the races and after, I got to talk to many of the racers and fans about what you two meant to the sport of motocross. I've included their thoughts in this letter. I think you'll like them.
SCOTT AND DEBBIE BURNWORTH ON MARTY AND NANCY

 
Debbie and I, we wanted the Marty Smith Memorial Cup race to be a tribute. Marty and I were close because of the San Diego connection. We wanted the race to showcase Marty and the Honda CR125 that he made so famous. Marty was the first Rock Star of MX. Because of COVID, no real memorial had been held. We wanted ours to feature old two-strokes. 
We had some commemorative jerseys made for each of the riders in the Memorial Cup race. Taco Minibikes donated a commemorative bike to auction off with all proceeds going to the family. I spoke with Marty's son Tyler to make sure they were okay with our plans. All three kids, Jillyin, Brooke and son Tyler, camped out with their children, who range in age from 1 to 18. It was cool that Tyler rode too, and he's a really good rider. It was important to do it right, and we tried hard to make it nice and appropriate. The highlight was when volunteer Paul Crozier played an amazing rendition of "Amazing Grace" on the bagpipes. There was not a dry eye in the place. The Marty Smith Memorial Cup will definitely be an annual event at the SoCal Vintage MX Classic.
My first memory of Marty is from when I was a minibike kid. I remember so vividly seeing MXA's Marty Smith Bionic motocrosser photo. I knew he was from San Diego and admired him being from where I lived. Years later, I got to know Marty in my rookie year with Team Suzuki, which was Marty's last year on Team Suzuki. I'd often see him at local tracks teaching motocross technique. He was such a nice guy.
WARREN'S DEAR MARTY AND NANCY LETTER CONTINUES…….

Your kids and grandkids were there. You both should be so, so proud. Their mold was cast by you, and their resemblance to both of your spirits is so unmistakable. You have done a great job. You both would have been so happy to see hundreds of your friends, all in one place, happy in their memories of the positive influence you had on their lives. That influence was multifaceted, but the common denominator for everyone there was the Marty/Nancy motocross dynasty. 
OLDEST DAUGHTER JILLYIN ON HER MOM AND DAD
The Marty Smith Memorial Cup was the first time camping without our parents. It was hard, but it was so nice to see the love so many people had for them. We are really happy for the love and appreciation everyone showed. It meant a lot to us. Our parents had so much life left to live with each other and were more in love when they passed than ever before. They raised my boys. Ethan is now 16 and Payton is 18. They also took care of my papa and gramma for the last seven years before their passing. My papa and gramma were such a huge part of our lives, too.
My mom gave with her whole heart, and I cherish that my dad was loved by her. She said that marrying my dad was her "forever." She was everything for our family. She laughed a lot and loved a lot and she had more energy than anybody I know. She was everything good in this world. She made everything better and she made you feel good. They loved just doing "stuff" together and were finally able to do it. I don't know if any amount of time would have been enough. They loved us so much, we knew it and we felt it. We were so lucky to have the parents we had.  
Carlsbad was a huge part of my childhood. We used to play in the big tractor tires at Carlsbad that line the pits. We would go to the Glamis dunes as a family, swim in the canal and play there with other families. We got to meet so many great people because of racing. Tommy and Cindy Croft are so close to me, as are their kids. It was a good life. I was really lucky that I was raised the way my parents raised me.
MIDDLE DAUGHTER BROOKE ON HER MOM AND DAD
The first two family memorials were canceled due to COVID-19. No funeral yet. A celebration of life is planned, but we decided to wait until we can have a real service. It's both of their funerals. They are really amazing people and need an amazing send-off. Everyone grieves with us because of that special trait they had of being so welcoming and nonjudgmental. I am more in awe of them now, even more than I ever was. They were something special. They took care of my grandparents to the end. I know they're still here with us. I just want to talk to them and ask them questions. They were so good with the grandkids. It's so hard sometimes. But I know they're smiling down on us. Warmth radiated from them, more than any two people. The world is colder. 
This past year, Mom and Dad came over to the house when we weren't home. They surprised Joe and me with a fully manicured yard and completely decorated it, all ready for the kids on Easter. They were finally "really" retired after my grandparents had passed. Mom and Dad had been out in the desert for two weeks and planned to stay a third week when they were killed. We had been out there with our kids for a few days the first week. 
MY MOM AND DAD ALWAYS SAID, "IF YOU START SOMETHING, YOU HAVE TO FINISH IT. YOU HAVE TO GIVE 100 PERCENT,
AND YOU HAVE TO HAVE FUN DOING IT."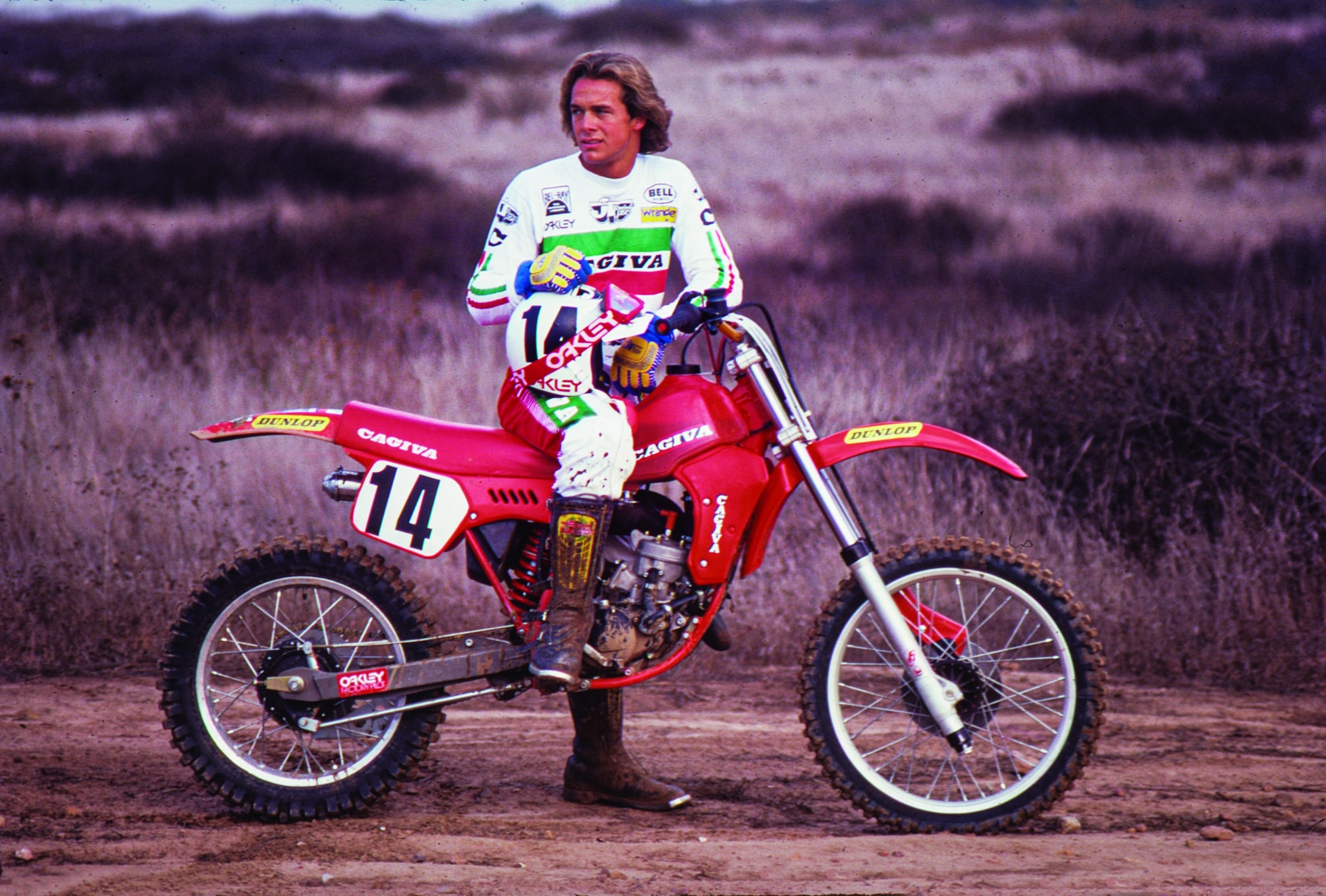 YOUNGEST SON TYLER ON HIS MOM AND DAD
My mom and dad always said, "If you start something, you have to finish it. You have to give 100 percent, and you have to have fun doing it." God was important to Mom and Dad, and both were close with him. They made a life for Jillyin, Brooke and I that we became the same.
Our daughter Kennedy is 5 years old. My parents completely centered life around the seven grandkids. My wife Kayla only learned of how important and famous my dad was from social media after my parents' passing. My dad never came off boasting about his racing life, and she just never knew.
Dad was a tinkerer. Everything was perfect in his garage, in his yard in their house. He was meticulous. Some of my best memories are traveling with my dad doing summer motocross camps around the country. It was so cool visiting all the other places around the country. We'd usually have about 15 kids. We'd ride a bunch, work on skills that my dad knew so well, and then go back to the hotel and hang out, play in the pool and go get pizza as a group. The returning kids every year were always a thrill. They came back because they improved from the year before, and they got there with a smile. The parents were so happy with their kids' before-and-after skills. 
WARREN'S DEAR MARTY AND NANCY LETTER CONTINUES…..
We all knew your story, some intimately as close friends, others as fans. We saw Marty's meteoric rise from a local kid, who was unknown outside of the 1970s California CMC motocross scene, all the way up to becoming a three-time National Champion. SoCal's 1970s motocross scene of hyperactive kids, intense competition, perfect year-round weather, unlimited places to ride and thousands of races quickly propelled America to world domination by the 1980s. The motocross scene propelled American racers and tuners like FMF's Donnie Emler to dominate the motocross world. 
Marty, you were central to that growth. In fact, every AMA 125 National Champion in the 1970s and 1980s (except Mark Barnett's three early 1980s Championships), came from your SoCal motocross stomping ground. You paved the way for and influenced the 125 National Championships of Bob Hannah, Broc Glover, Johnny O'Mara, Jeff Ward, Ron Lechien, Micky Dymond, George Holland and Mike Kiedrowski.

BROC GLOVER ON MARTY SMITH
When I started racing, I got a red, white and blue jersey and leathers, painted my helmet, and tried to copy Marty Smith. I remember seeing Marty on a Monark at South Bay Speedway and Carlsbad in 1973 and then on a Honda near the end of the year. Born and raised in San Diego, I followed Marty as he went from local Pro to National hero. 
Marty was so easy to talk to, as us up-and-coming kids all learned. He got it from his parents Joan and Al. Joan was the pit mom for everyone. When Marty gave me a compliment, it made me feel like I'd "made it." One time I went to Saddleback to ride, and the Team Honda guys were there doing press photos. Marty's mechanic, Jon R, who didn't know me from Adam, offered to let me to ride a factory-modified CR250 that he'd built for Marty. I went out there for a 40-minute moto. I kept putting in laps, waiting for someone to wave me in, but Jon R just let me keep going. It took a while to get used to the special "Marty Bend" levers that were shaped by putting a hammer handle as the fulcrum between the grip and the lever and using a 17mm box end to bend the lever inward to match Marty's stubby fingers. Fast forward to 1981, and Jon R became my Yamaha mechanic for my three 500 National Championships. Jon R was also Warren Reid's stepdad and was Warren's Honda Factory mechanic when Warren raced the 125 Nationals. Jon R worked with Marty Tripes in 1979 at Honda and in 1980 for Yamaha. 
During our late 1970s "Factory Ride" days, Marty and I would practice together a lot. We'd go to Glamis Dunes together with his mom and dad and our buggies. We'd fly together from San Diego to racetrack destinations across the country. We'd share a rental car, and after the races, we made an art out of getting from the track to the airport rental-car return in record time.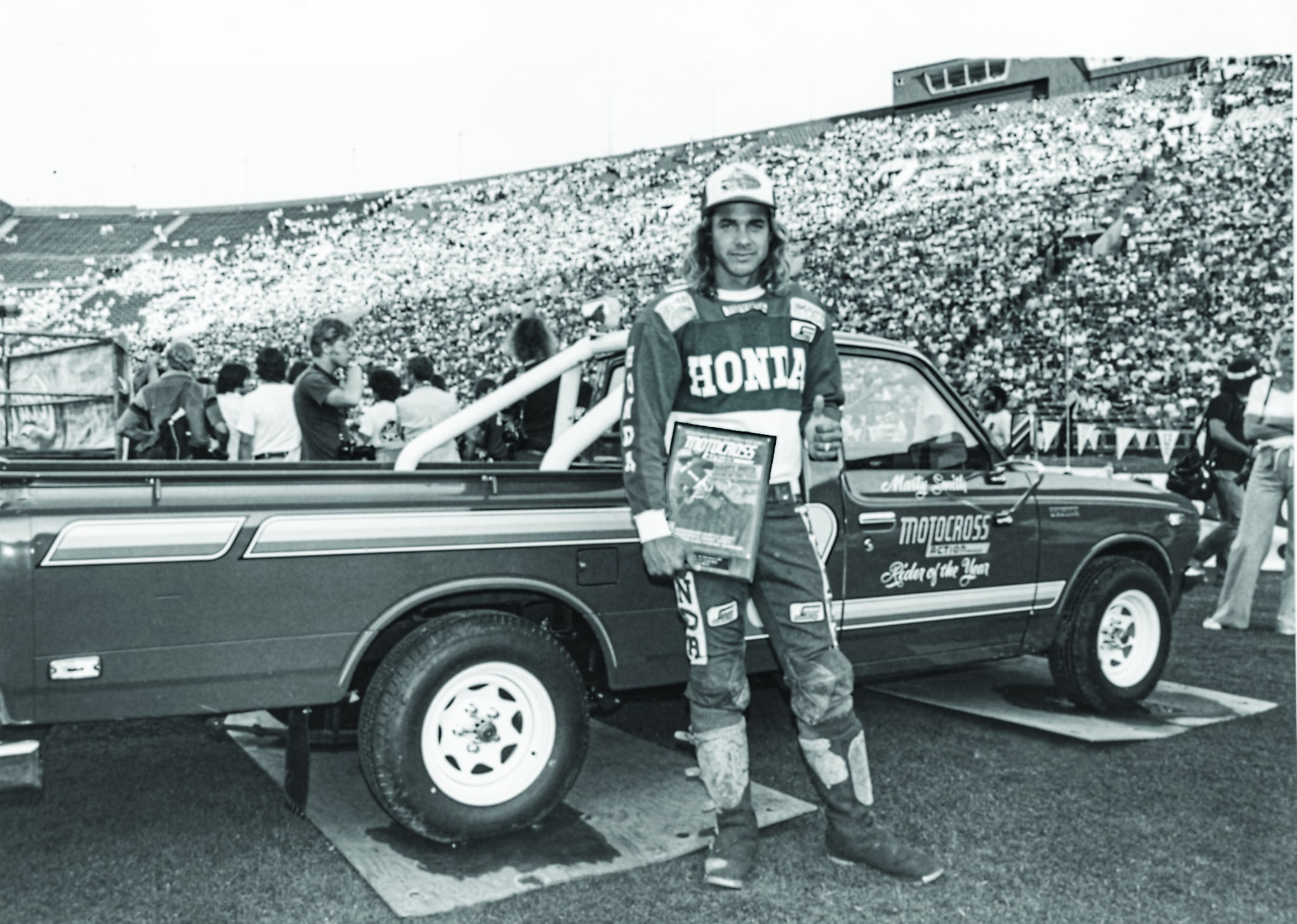 Marty came to racing prominence at the perfect time. The release of the Honda Elsinore, growth of the SoCal motocross scene, and his speed made him a teen idol in the sport. It was the perfect storm, and it made him a superstar. Marty was the first American Motocross Superstar. He set the bar for us as we came up through the ranks.
On the morning of April 28th, I got the terrible news. It was numbing. It just seemed so unreal. Then, on the other hand, anytime you work in an industry like ours, you see tragedy. It doesn't get easier, even though that's not an accurate way of putting it. It's so hard to lose a dear friend that you've looked up to and known for 45 years. The older we got, the sappier our relationship became in regards to friendship, I guess from growing up together. Maybe it's part of getting older. I think back to him kidding with me on the line at my first big race at Snake River Canyon in 1974. The memories just keep coming.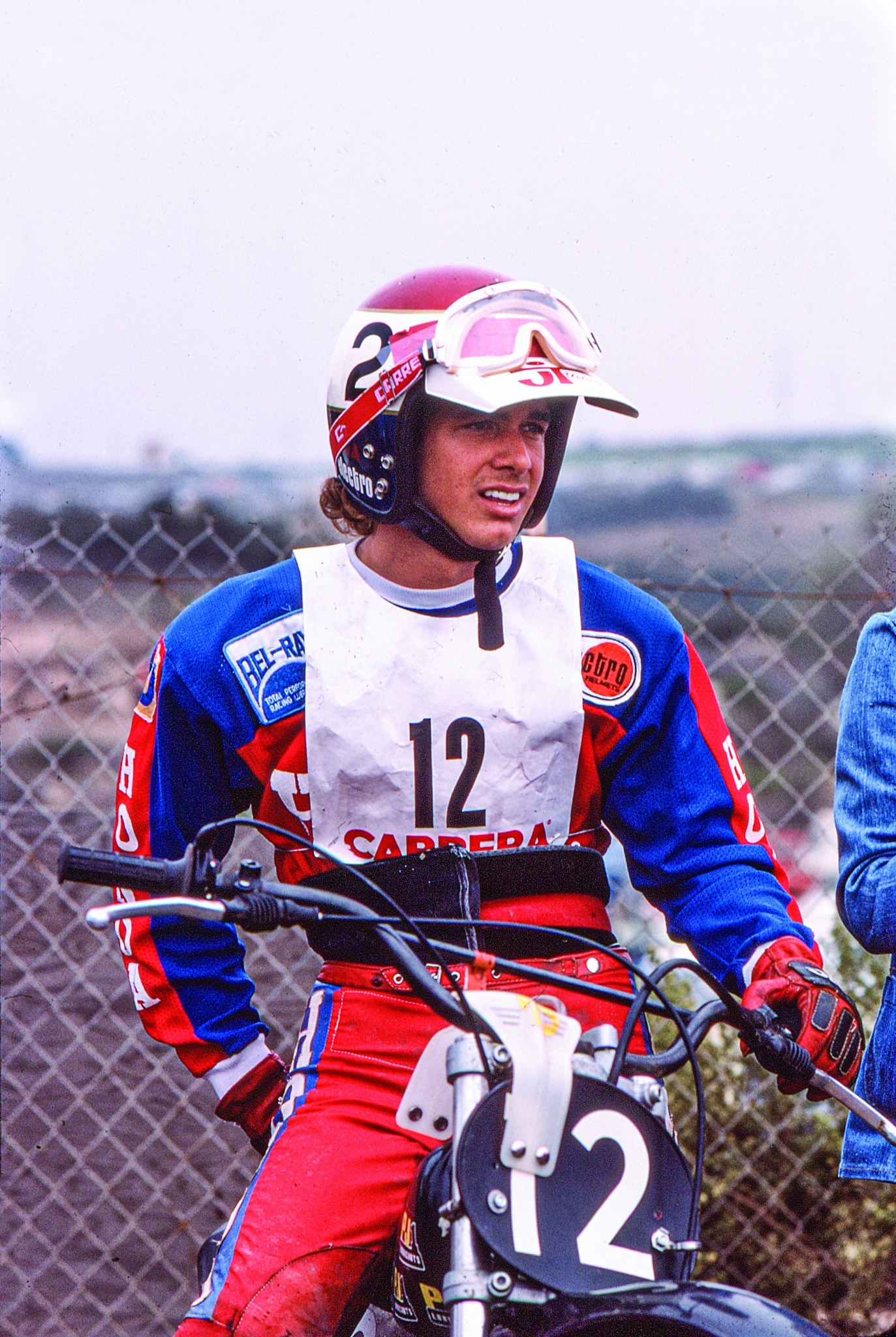 DALLAS NYBLOD ON THE MARTY SMITH MEMORIAL CUP HONDA CR125
Broc and I decided to build a full-blown Honda CR125 for Broc to race at vintage events. It was perfect for the Marty Smith Memorial Cup. We started with a fairly complete 1974 CR125. We got a reed-valve cylinder made by Superior Sleeve and Nikasil'd the aluminum bore. Mitch Payton at Pro Circuit did the cylinder porting, matching head work and made the first Marty Smith-era CR125 pipe. We used a standard 34mm Mikuni, a V-Force Reed Cage and an HPI ignition. I fabricated an aluminum kickstarter; a Vintco Products piston, clutch and cables finished it off.
We used a stock frame with a KLP-built swingarm mated to Clark Jones' Noleen Vintage Classic shocks. We modified the bottom triple clamp and made a custom top clamp to hold straight-leg CR250 forks. A DC plastics seat base supported a Seat Concepts gripper seat cover and foam. Dubya laced up Excel rims, and since Broc works for Dunlop, we used Dunlop tires. Renthal Bars and grips held ARC levers and perches. Docwob supplied the titanium fasteners. Masic Industries applied the Cerakote finish to the frame and other parts. My shop machined numerous parts, including an ignition cover that melds into a custom countershaft cover. Decal Works supplied various graphics. So Cal's Norm Bigelow, noted vintage motocross genius and Marty Smith-era CR125 expert, helped with on-track setup and settings.
I was there when Marty was just starting. We both got our start in the SoCal CMC motocross scene. We were race buddies in '73 and into '74 when he really got fast with Team Honda. We got separated by 35 years. Ten years ago, I heard from Marty Tripes that there was a Marty Smith Motocross school coming to Texas, so I went and surprised Marty. At that time, my wife Kui and I were blessed to go into business with Marty and Nancy with the Slayton Motocross race team. Then Marty and I formed our own team, US Racing. I thought his name needed to be up front, but Marty insisted that "US" was the best business name. Nancy was extremely involved in the team management decision processes. She was often the decision maker, but it would take Marty and I a while to come around to the obvious direction that she'd already come to. We ran a good team. We paid our bills, and, most important, we kept our reputation intact after the team had run its course, and our friendship became stronger than ever. I miss those two, so many people do. They were all about family, life and friends. They are going to be with us forever.
TOMMY CROFT ON MARTY SMITH
Oh man, I miss him and Nancy so much. He was so much fun and such a good friend. We came up through the ranks together. He signed with Honda, but then one day at a local CMC race, I beat a bunch of factory riders. The next day I got calls from Honda and Yamaha. I drove up and met with Yamaha first. It went well, but at the end of the meeting they said that I'd have to cut my pony tail off. That night, before my scheduled visit with Team Honda, I had my mom cut my hair up to where my ponytail was tied off. I got the job at Honda and was excited to be teammates with my friend, Marty Smith. We traveled together and roomed together at the races. We remained friends, and our families were close. Our nephew was married to Marty's daughter, and so there's a family connection, as well as a five-decade friendship.
"YOU SOLD MORE HONDA MOTORCYCLES THAN ANY OTHER MOTOCROSS RACER IN HISTORY. YOU WERE TEAM HONDA. YOU BECAME THE FACE OF HONDA. EVERY HONDA DEALER IN THE COUNTRY HAD YOUR POSTER ON THEIR WALLS. EVERY KID WANTED TO BE MARTY SMITH."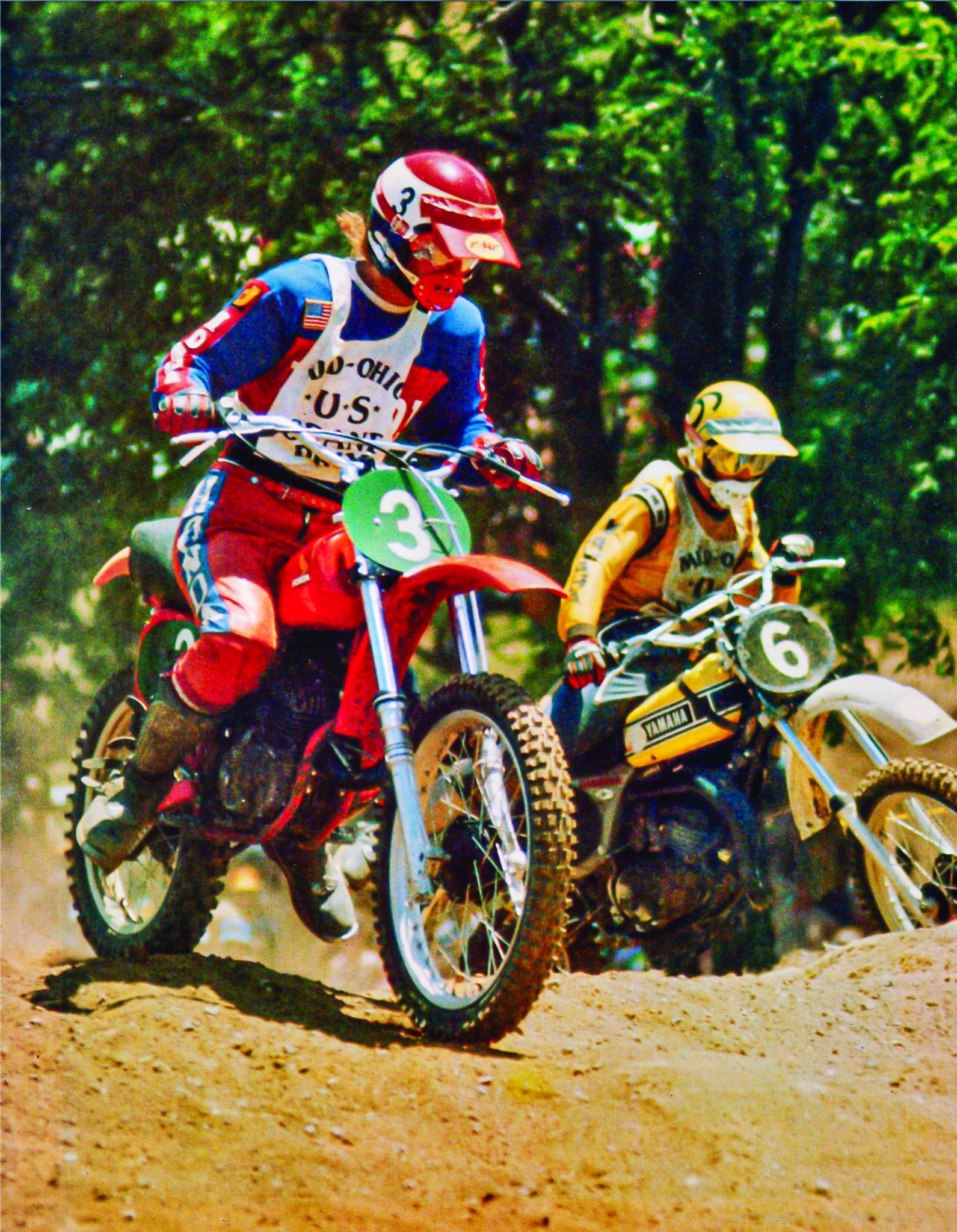 WARREN'S DEAR MARTY AND NANCY LETTER CONTINUES……
You sold more Honda motorcycles than any other motocross racer in history. You were Team Honda. You became the face of Honda. Every Honda dealer in the country had your poster on their walls. Every kid wanted to be Marty Smith. Every racer studied your techniques and methods, in particular your aggressive jumping style and unrivaled corner speed. We aspired to be a champion and buy a whale-tail Porsche Turbo. Virtually every California 125 Pro of the 1970s raced against you at one time or another because of your connection to the local scene. That number totals in the high hundreds, if not thousands. Many became close friends of yours, and later, Nancy's, too. We all have a Marty Smith racing story. 
Though separated by a continent and decades since our "Honda Days," we always gravitated toward each other whenever our paths would cross at various reunions and Vintage MX events. Our racing and friendship connection runs so deep and was really quite unique in sports. My stepfather "Jon R" Rosenstiel was your mechanic for your 1974 and 1975 125 National Championships, TransAms and the 1976 125 World Championship Grand Prix season. The man that started my racing career—Honda team manager Dennis Blanton—discovered you, and Bruce McDougal and Chuck Bowers. Dennis is the guy who introduced his fellow Honda associate "Jon R" to my mom. 
After you went to Team Honda, you took me under your wing while I was still an Intermediate. Honda let me travel with Jon R and Tommy Croft's mechanic Merle Anderson in the Team Honda truck during the summer of 1975 to race the 125 Nationals. While Jon R and you were in Europe for your 125 World Championship effort, I traveled the last three Nationals with your U.S. Honda mechanic and friend Dave Arnold. I benefited from access to Jon R's and Dave's PhD level of technical knowledge.
On paper, you didn't have a teammate on the 1976 AMA 125 Nationals, but as far as everyone was concerned, including Dennis Blanton, Jon R, Dave Arnold and Don Emler, we were de facto teammates. The other two leading Honda privateers in 1976, Steve Wise and Broc Glover, fit into that "de facto Honda teammate" moniker for many of the same reasons, not the least of which was friendship.
For 1977, we were official Honda teammates and continued our Team Honda days through the 1979 season. It was a whirlwind of racing, practicing, press functions, and dealer appearances. And how much fun we had play riding with no agenda when we didn't have to "work." That was probably the most productively satisfying time of all.
Marty and Kent Howerton relax during the Golden Age of American motocross.
WARREN'S DEAR MARTY AND NANCY LETTER CONTINUES……
The Marty Smith Memorial Cup race could not have been more special. The impromptu reunions at the riders' meeting and in the minutes preceding the Marty Smith Memorial Cup in the staging area behind the starting gate were amazing. The event brought out many of my high school motocross friends. We all rode Hondas back in the day, just like you. We all raced motocross and loved it way more than we loved school, just like you. We all connected to the sport and your Team Honda successes, no matter which direction our lives would eventually take. We reminisced about those fun times. Similar stories played throughout the pits and throughout the day. That was a big reason so many came in the first place. 
And there you have it; just a snippet of the profound effect you two had on me, the sport, Southern California culture and millions of motocross fans around the world. You proved during your whole life that you were and are a deserving icon and hero. 
Until we meet again,
Warren and Cinda Reid