MXA VIDEO: INSIDE KEN ROCZEN'S FACTORY HONDA CR250 TWO-STROKE
MXA VIDEO: INSIDE KEN ROCZEN'S FACTORY HONDA CR250 TWO-STROKE
MXA's Travis Fant was able to track down Factory Honda rider and 2019 Red Bull Straight Rhythm winner Ken Roczen's mechanic, Jordan Troxell during the Red Bull Straight Rhythm Two-Stroke only event in Pomona, California. For this race, Honda pulled out Jeremy McGrath's last Factory Honda CR250 two-stroke race machine, dusted the cob webs off and threw the #94 on it for this unique event. In this video, we get up close and personal with the bike as Jordan talks about building it and making it ride-able for Kenny to race on a stretched out Supercross track. We also added in some raw video clips of Kenny riding this amazing piece of motocross history, just so you can hear it sing. To check out the rest of our Inside the Pro's Bikes videos that we've done this year, click the link below.
The retro front number plate on Kenny's bike was the finishing touch that really screamed retro.
Up close on the CR250 two-Stroke power plant with Pro Circuit pipe and silencer. Plus, Honda had to get Mitch Payton help getting the jetting sorted on race day.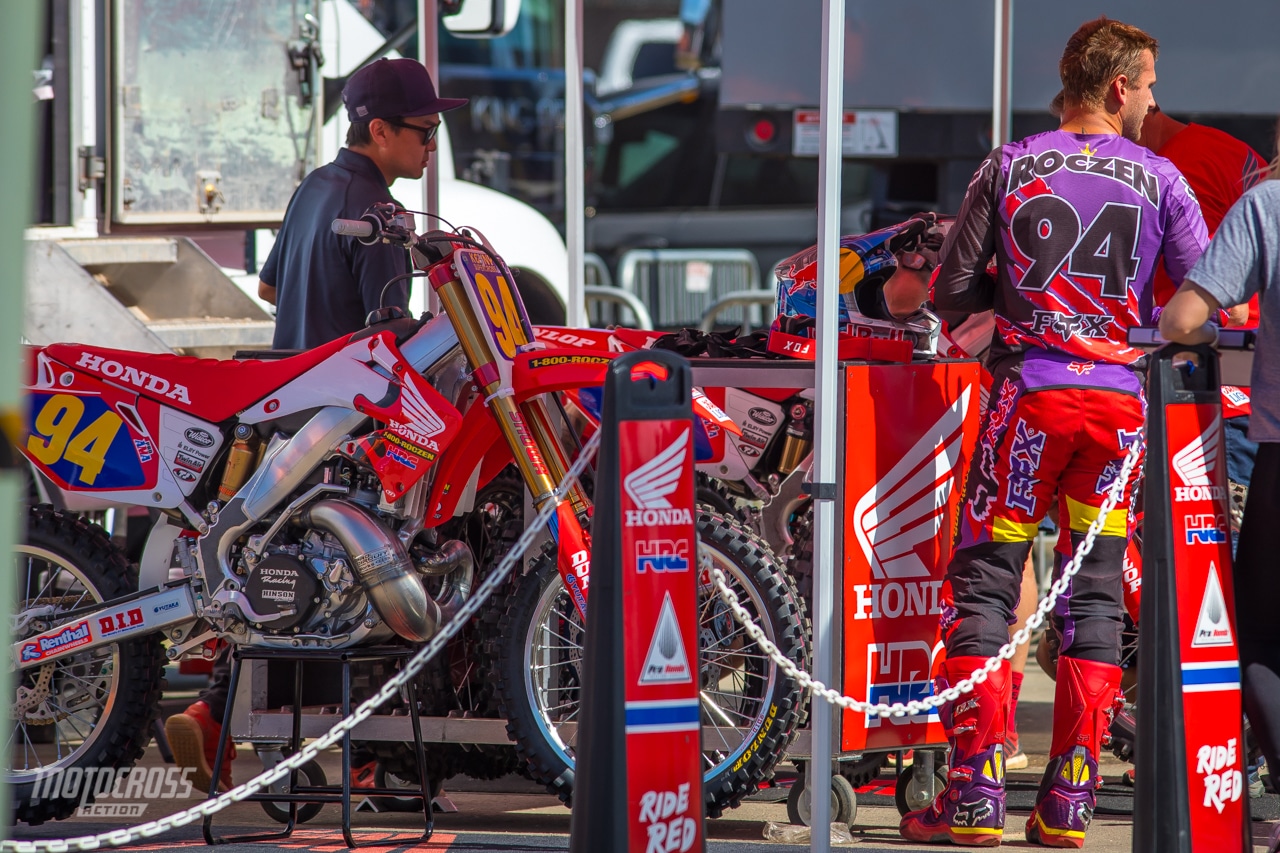 Ken Roczen's 90's inspired Jeremy McGrath gear matched the bike perfectly.
Ken Roczen looked like he was having fun all day on his CR250.