MXA VIDEO: WE TEST THE ALL-NEW 2022 HONDA CRF250
MXA VIDEO: WE TEST THE ALL-NEW 2022 HONDA CRF250
The all-new 2022 Honda CRF250 is finally here and the MXA wrecking crew was invited sent to Northern Oregon to ride the latest and greatest four-stroke from Honda at the beautiful Mountain View Cycle Park. This bike comes with an all-new engine, the CRF450 frame and subframe, a single-sided exhaust system, the CRF450's upside down air filter and intake design, Pirelli Scorpion MX32 tires, a cable-actuated clutch with nine-plates inside of the clutch (instead of eight like last year), 10-millimeter longer front forks, an updated shock, the '21 CRF450 bodywork and much more. Honda's goals for 2022 were to increase power on the bottom end, increase durability and make the CRF250 lighter while also keeping the create handling characteristics that this bike has been known for. The new CRF250 has a retail price of $8,099 and it's set to hit dealer floors mid-August.

Up close on the 2022 Honda CRF250 engine.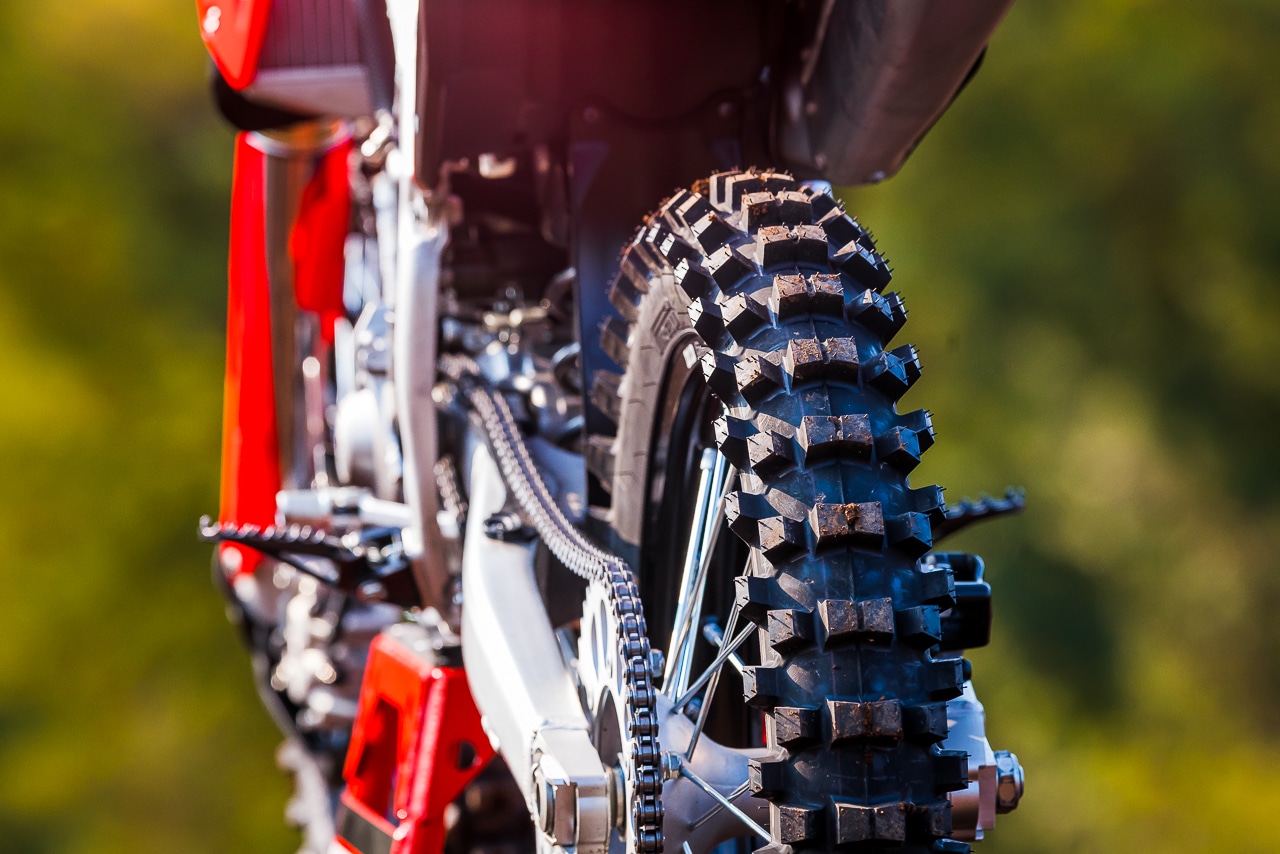 The 100/90-19 Pirelli MX32 rear tire.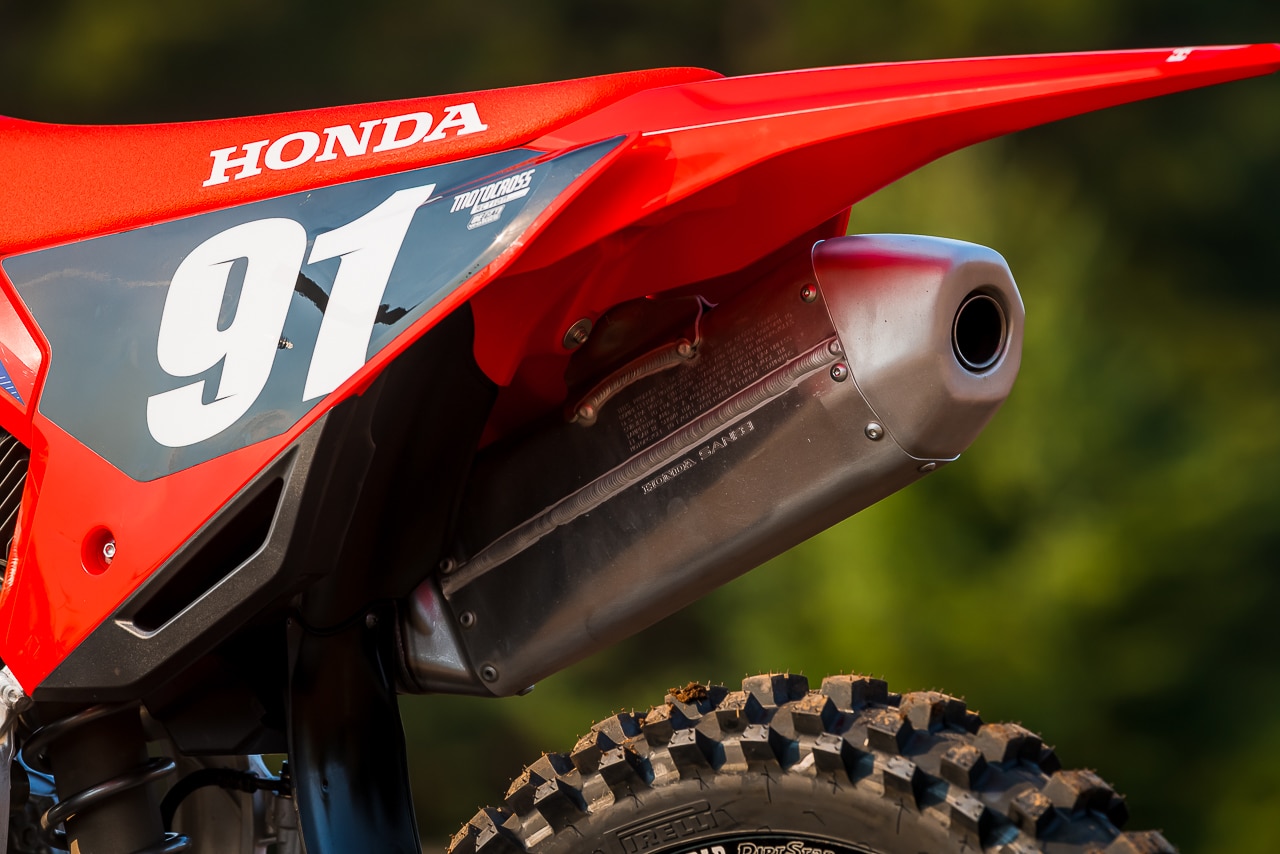 The new CRF250 dropped the extra muffler for 2022. Honda saved weight and made more power with the single exhaust design.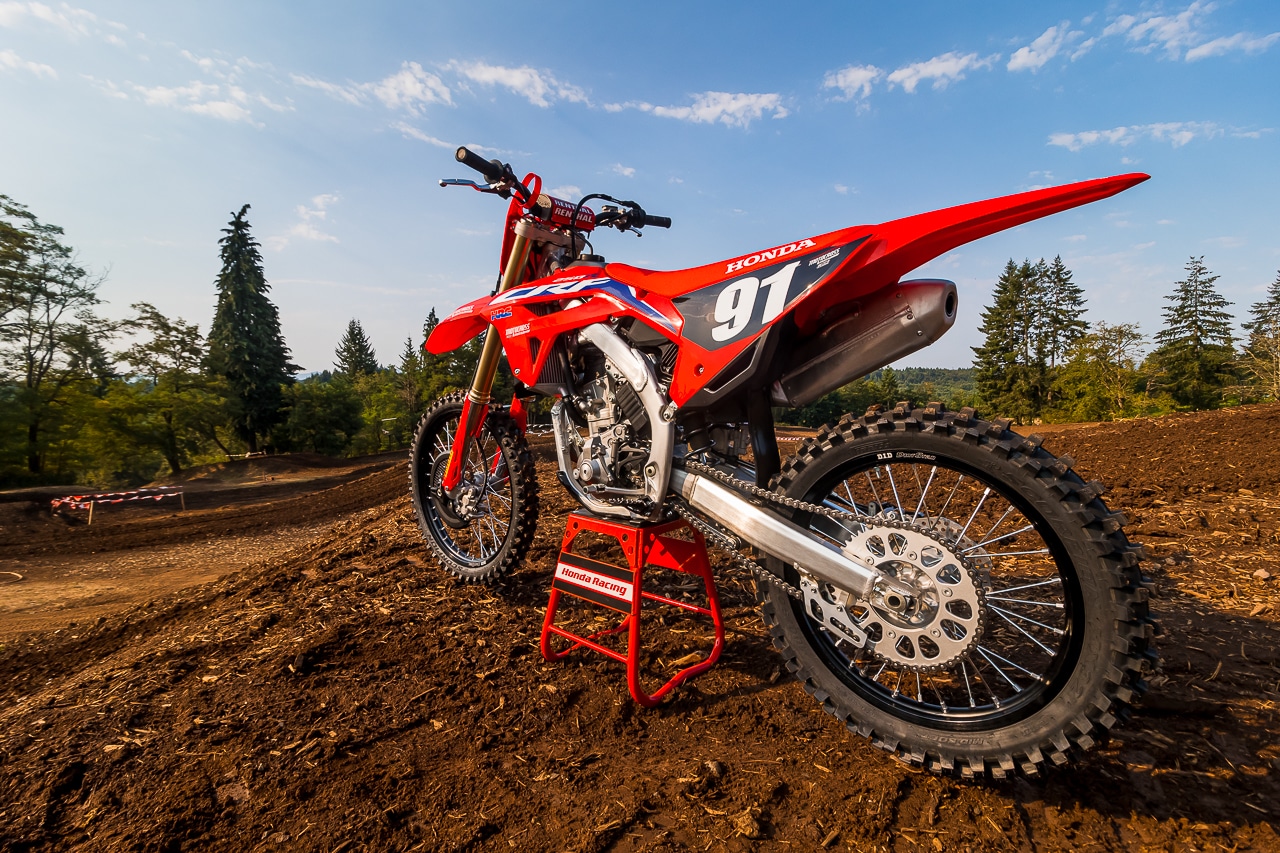 To learn more about the Honda CRF250, click here.