MXA VIDEO: WE TEST THE ALL-NEW 2022 YAMAHA YZ125 TWO-STROKE
MXA VIDEO: WE TEST THE 2022 YAMAHA YZ125 TWO-STROKE
The Yamaha YZ125 is all-new for 2022! Yes, it still has the same aluminum frame, swing arm and wheels as before, but practically everything else has been updated or redesigned. For $6899, the new YZ125 has a new subframe, new bodywork, stiffer suspension settings, new Keihin PWK-S38 carburetor, updated YZF front and rear brake, new pipe and silencer, VForce4R reed valve, and an all-new engine for 2022.
With Kawasaki, Suzuki and Honda going away from two-strokes and Yamaha only making minor updates to their's over the last 15 years, we never expected an all-new YZ125. It seemed like Yamaha was happy enough to continue selling the same YZ125s an YZ250s over the past years while KTM continued to take steps forward. For awhile, we complained that Yamaha wasn't updating their two-strokes. However, in recent years, we've changed our tune from complaining about Yamaha's two-stroke complacency to praising Yamaha for their continued dedication to keeping two-strokes alive. Now, Yamaha has an all-new YZ125 and an updated 2022 Yamaha YZ250 (see test video here) that shares the new bodywork and stiffer suspension settings with its little brother.
In this MXA tested video, we finally get our hands on the 2022 YZ125, spend two long days at the track with six different test riders taking turns behind the handlebars on the 2022 YZ125. Plus, we brought a 2021 YZ125 and a 2022 Husky TC125 for comparison. We'll have two MXA "versus" videos coming soon; one video comparing the new YZ125 against last year's model and another comparing the new YZ125 to the Husky TC125 two-stroke.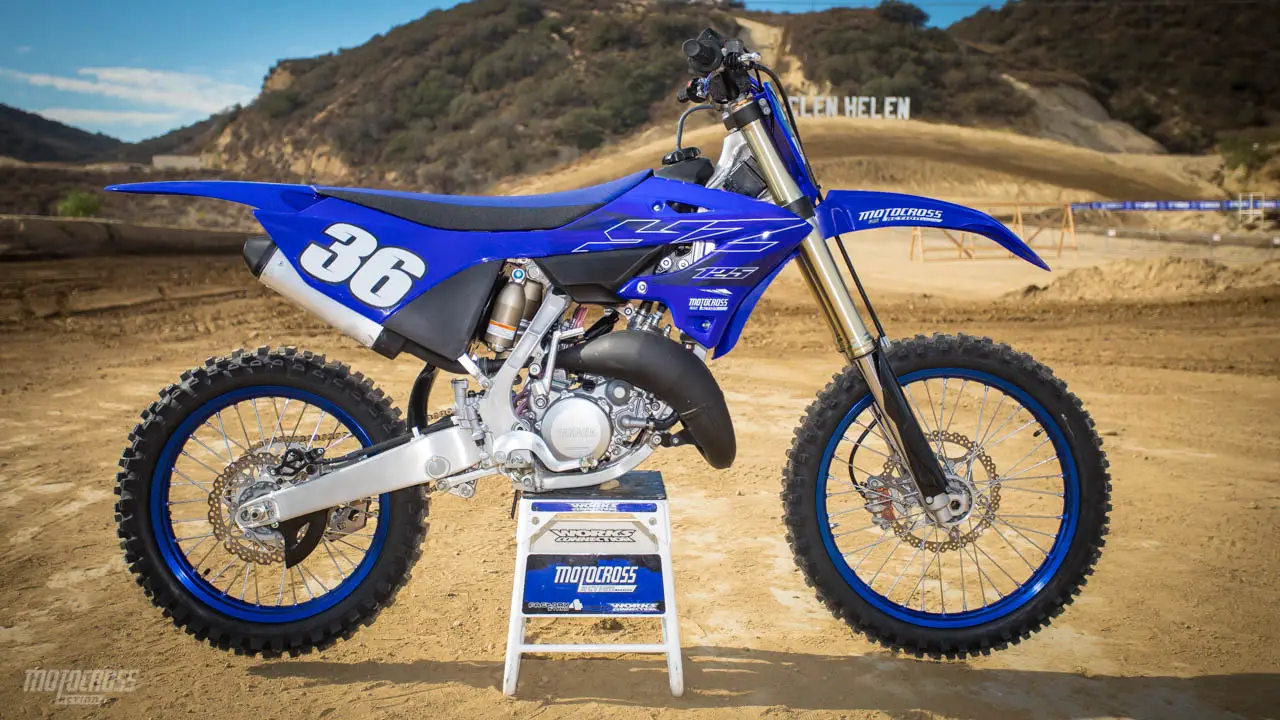 The YZ125 gained updated bodywork, stiffer suspension settings and a new engine for 2022. 
The 2005-2021 YZ125s were always nimble and easy to throw around. The new 2022 version is still fun to throw around.