MXA'S WEEKEND NEWS ROUND-UP: THE ART OF MOTOCROSS IS FOUND IN RACE POSTERS
EVERY 2019 FIM 250/450 GRAND PRIX WINNER

Tim Gajser won half of the 2019 FIM 450 GPs.

Date               Venue                                            450                                250
Mar. 3……. Argentina……………………….Tony Cairoli…………..Jorge Prado
Mar. 24……England………………………….Tony Cairoli…………..Thomas Kjer Olsen
Mar. 31……Holland…………………………..Tony Cairoli…………..Jorge Prado
Apr. 7……….Trentino, Italy………………..Tim Gajser…………….Jorge Prado
May 12…….Lombardia, Italy……………Tony Cairoli………….Jorge Prado
May 19……..Portugal………………………..Tim Gajser……………..Jorge Prado
May 26…….France…………………………….Tim Gajser…………….Jorge Prado
June 9…..…Russia……………………………..Tim Gajser…………….Jorge Prado
June 16……Latvia………………………………Tim Gajser…………….Jorge Prado
June 23……Germany…………………………Tim Gajser…………….Jorge Prado
July 7………Palembang, Indo……………Tim Gajser…………….Jorge Prado
July 14……..Semarang, Indo…………….Tim Gajser…………….Jorge Prado
July 28….…Czech Republic…………….Romain Febvre…….Jorge Prado
Aug. 4………Belgium………………………….Tim Gajser…………….Jorge Prado
Aug. 18….…Imola, Italy…………………..Glenn Coldenhoff….Jorge Prado
Aug. 25….…Sweden………………………..Glenn Coldenhoff…..Tom Vialle
Sept. 8……..Turkey……………………………Jeffrey Herlings……Jorge Prado
Sept. 15…..Shanghai, China…………Jeffrey Herlings……Jorge Prado
2019 450 Champion…………..Tim Gajser (Hon)
2019 250 Champion…………..Jorge Prado (KTM)
GRAND PRIX SEASON FINAL POINTS: NEXT STOPS ARE THE MXDN & MONSTER CUP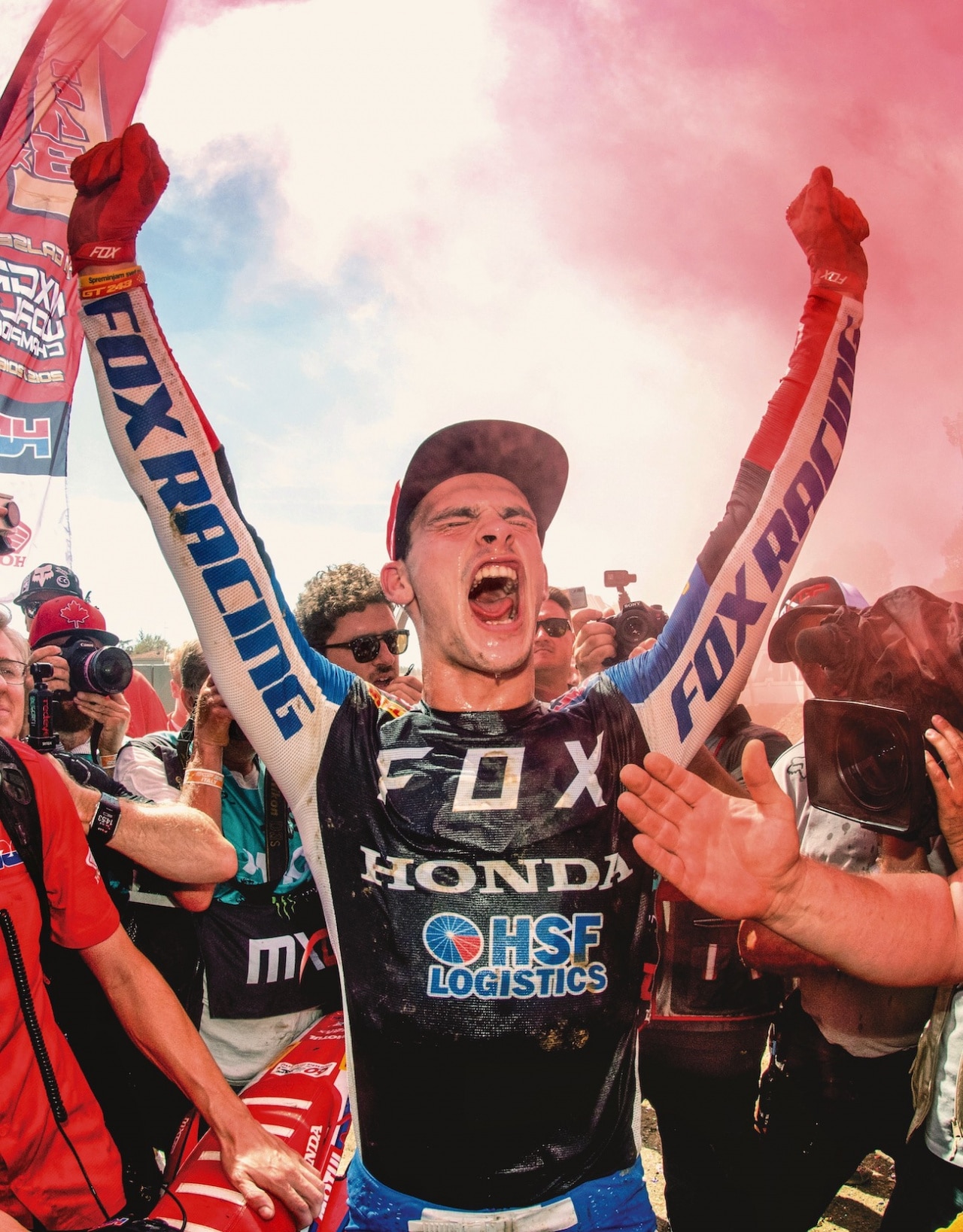 Tim Gajser clinched the title a couple rounds early. That was a good thing because he had lots of issues in the last couple GPs.

FINAL 450 WORLD CHAMPIONSHIP POINTS STANDINGS
(after 18 of 18 rounds)
1. Tim Gajser (Hon)…782
2. Jeremy Seewer (Yam)… 580
3. Glenn Coldenhoff (KTM)…535
4. Gautier Paulin (Yam.)…527
5. Arnaud Tonus (Yam.)…463
6. Pauls Jonass (KTM)…458
7. Arminas Jasikonis (Hus)…442
8. Jeremy Van Horebeek (Hon)…433
8. Romain Febvre (Yam)…384
10. Antonio Cairoli (KTM)…358
Jorge Prado was nothing short of amazing in the 250 GPs in 2019.

FINAL 250 WORLD CHAMPIONSHIP POINTS STANDINGS
(after 18 of 18 rounds)
1. Jorge Prado (KTM)…837
2. Thomas Kjer Olsen (Hus)…624
3. Jago Geerts (Yam)…543
4. Tom Vialle (KTM)…537
5. Henry Jacobi (Kaw)…442
6. Adam Sterry (Kaw)…410
7. Maxima Renaux (Yam)…405
8. Calvin Vlaanderen (Hon)…399
9. Mathys Boisrame (Hon)…303
10. Ben Watson (Yam)…282
THIS WEEKEND! $7000 PRO PURSE SLEEPY HOLLOW TWO-STROKE SHOOTOUT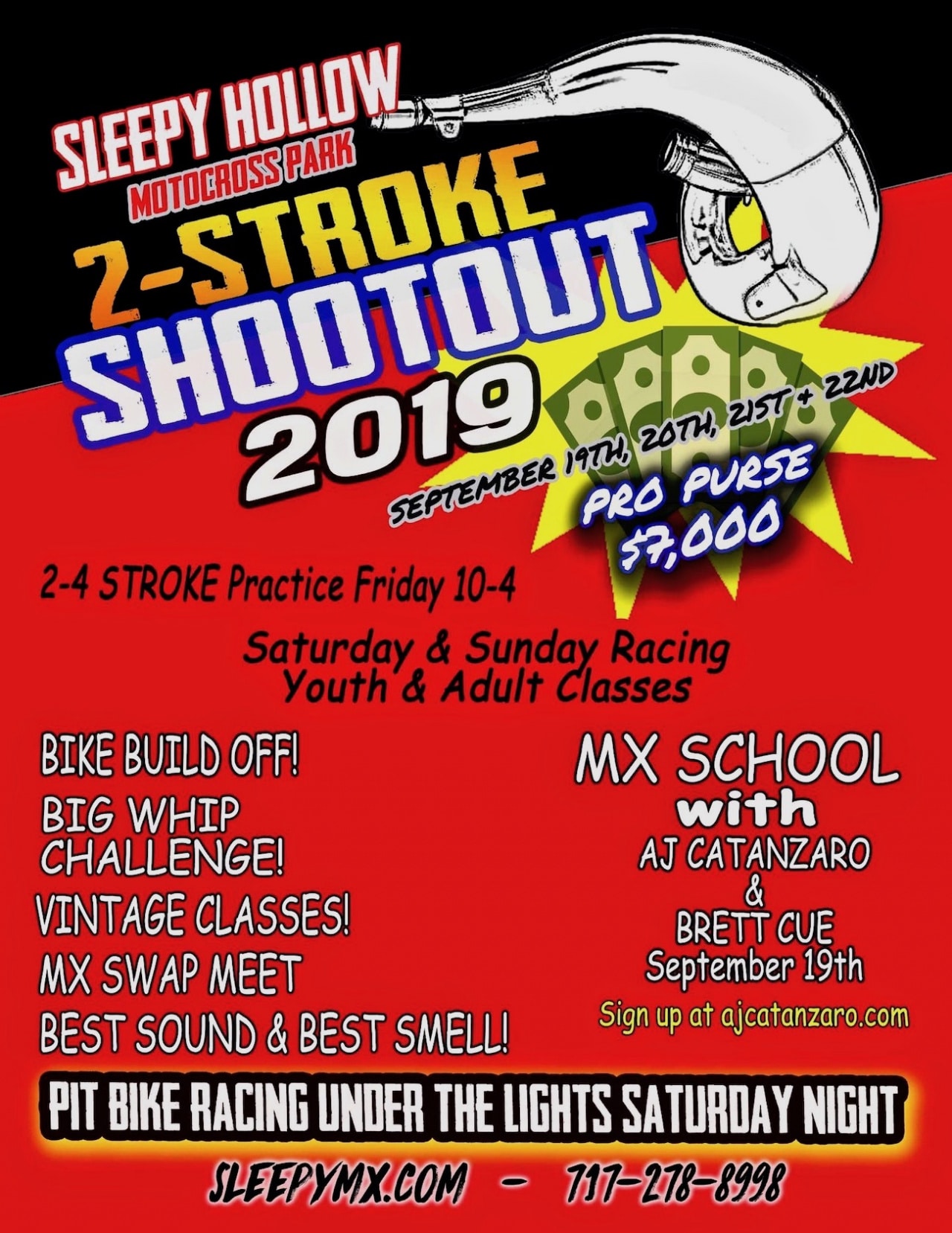 On September 19 ,20, 21 & 22. For more info go to www.sleepymx.com
THIS WEEKEND! REM RETURNS TO GLEN HELEN ON SEPT. 21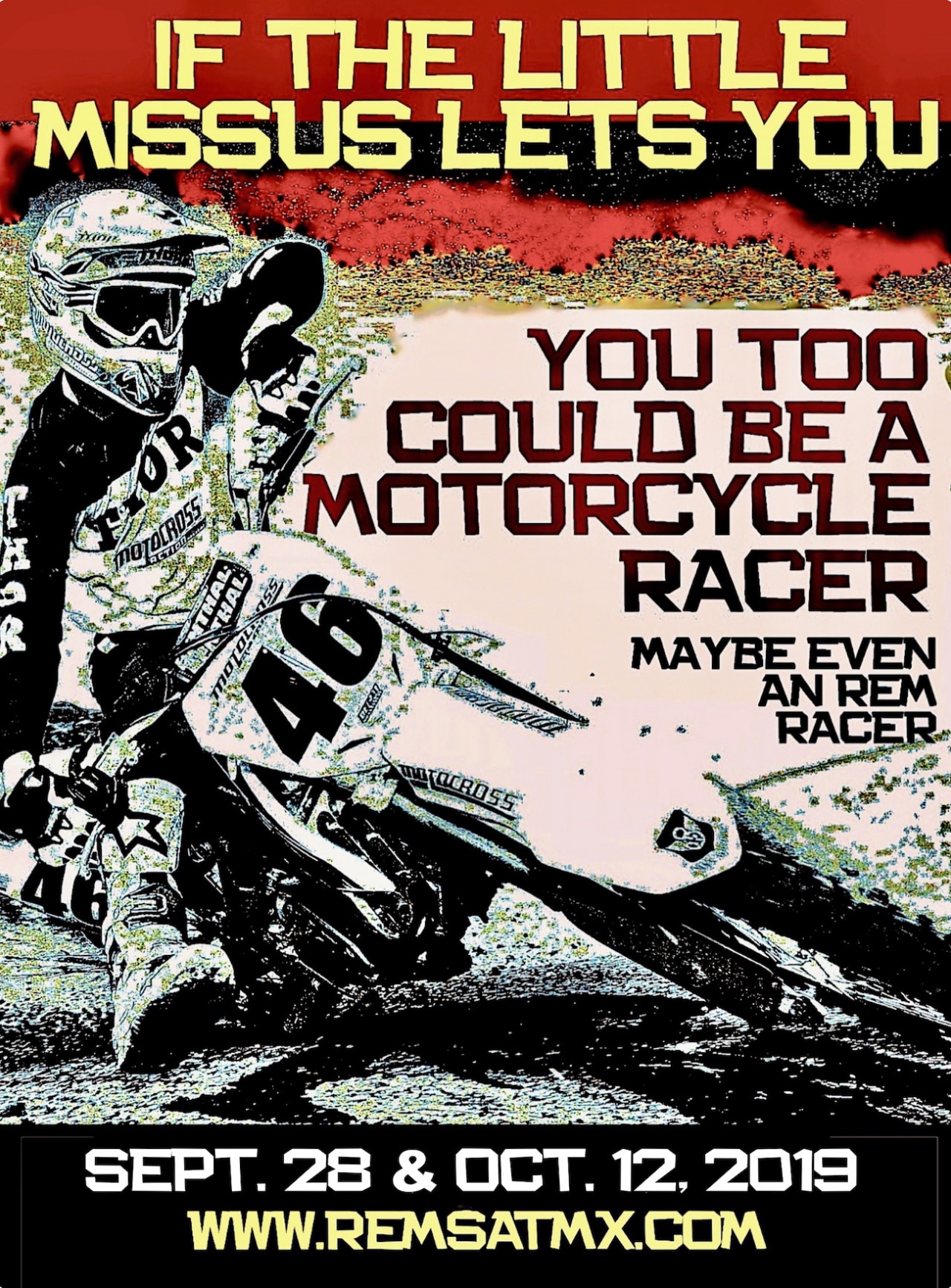 REM will race at Glen Helen on September 21 and then on September 28 and October 5. Plus the REM Octobercross "World Vet Warm-up" race will be held on October 26. For more info go to www.remsatmx.com.
THIS WEEKEND! MARTY TRIPES BIG3 TWO-STROKE SERIES STARTS ON SEPT. 21
Marty  Tripes will host a three-race two-stroke series on September 21, October 26 and November 16 that will include 1975 and under vintage classes, 1981 and under Post Vintage classes, 1990 and under Early Modern classes, 2020 and under Modern class, 65cc and 85cc mini classes, a support class for four-strokes and the Marty Tripes 100cc Works Revenge race for two- or four-strokes under 100cc. For more info email Marty at [email protected] or phone (619) 408-2305.
THIS WEEKEND! 31ST ANNUAL IDAHO OLD TIMERS MOTOCROSS AT OWYHEE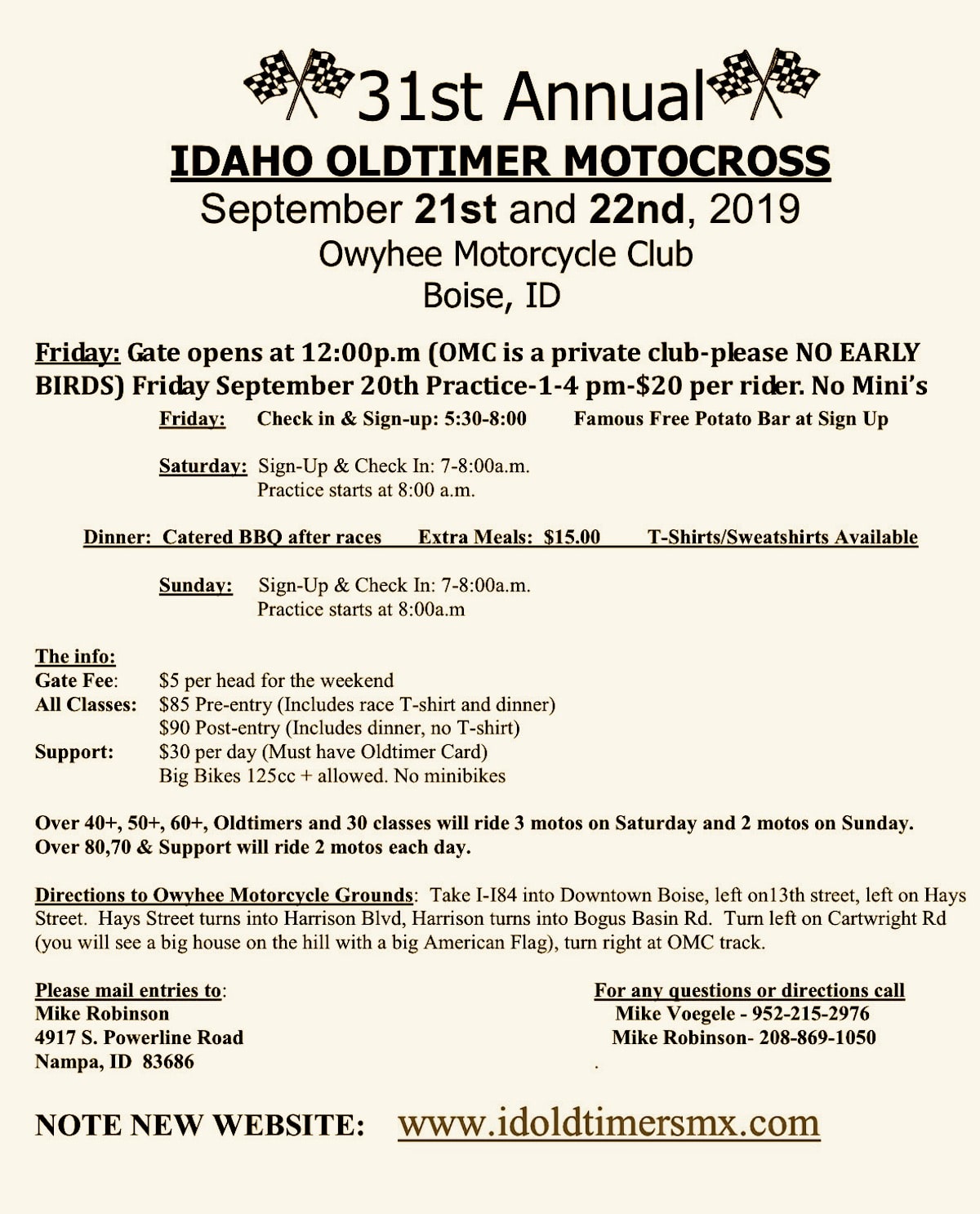 For more information go to www.idoldtimersmx.com
THIS WEEKEND! MOUNTAIN VIEW MX ROUND #5 ON SEPT. 22

For more information go to www.mtnviewmx.com.
SSR MOTORSPORT'S PIT BIKE RECALL ON SR70, SR110 SEMI & SR125 AUTO
If you own an SSR pit bike you need to stop riding it until SSR fixes the fork flaws.

SSR Motorsports recalled about 420 off-highway motorcycles fir issues with the front fork. According to the CPSC report. "This recall involves two-wheeled 2019 SSR Motorsports competition off-road motorcycles with model numbers SR70 Auto, SR70C, SR110 Semi/DX and SR125Auto. Only vehicles with the 2019 model year have the letter K in the 10th position of the 17-digit VIN number stamped on the right side of the steering stem. SSR Motorsports logo is printed on the left and right side panels of the motorcycles. The motorcycles are black, white, red, orange, green, or blue. These motorcycles are fitted with traditional-style front forks. Their engine displacements are stamped on the right side of the engine cylinder wall in respect to their model numbers: 72cc, 107cc and 124cc. VIN numbers can be verified through SSR dealers or SSR Motorsports. Consumers should immediately stop using the recalled off-road motorcycles and contact their local SSR Motorsports dealer to schedule a free repair. SSR Motorsports is contacting registered owners directly.
SPY GOGGLES BOUGHT OUT BY BOLLE
Spy goggles, which markets eyewear, sunglasses and goggles under the Spy Optics brand, has been bought by Bolle, which also owns Serengeti, Cebe and H2Optix. In a twist, Bolle was just bought a year ago for $158,000,000 by the private European equity fund A&M Capital Europe. According to insiders, the purchase of Spy will give Bolle greater market penetration in the USA, while Spy's role in the premium performance sports and sports lifestyle eyewear will benefit from more international market penetration. Spy was founded in 1994 by Jeff Surwall with Jeremy McGrath as a partner.
DEAN WILSON WINS 2019 MONTREAL SUPERCROSS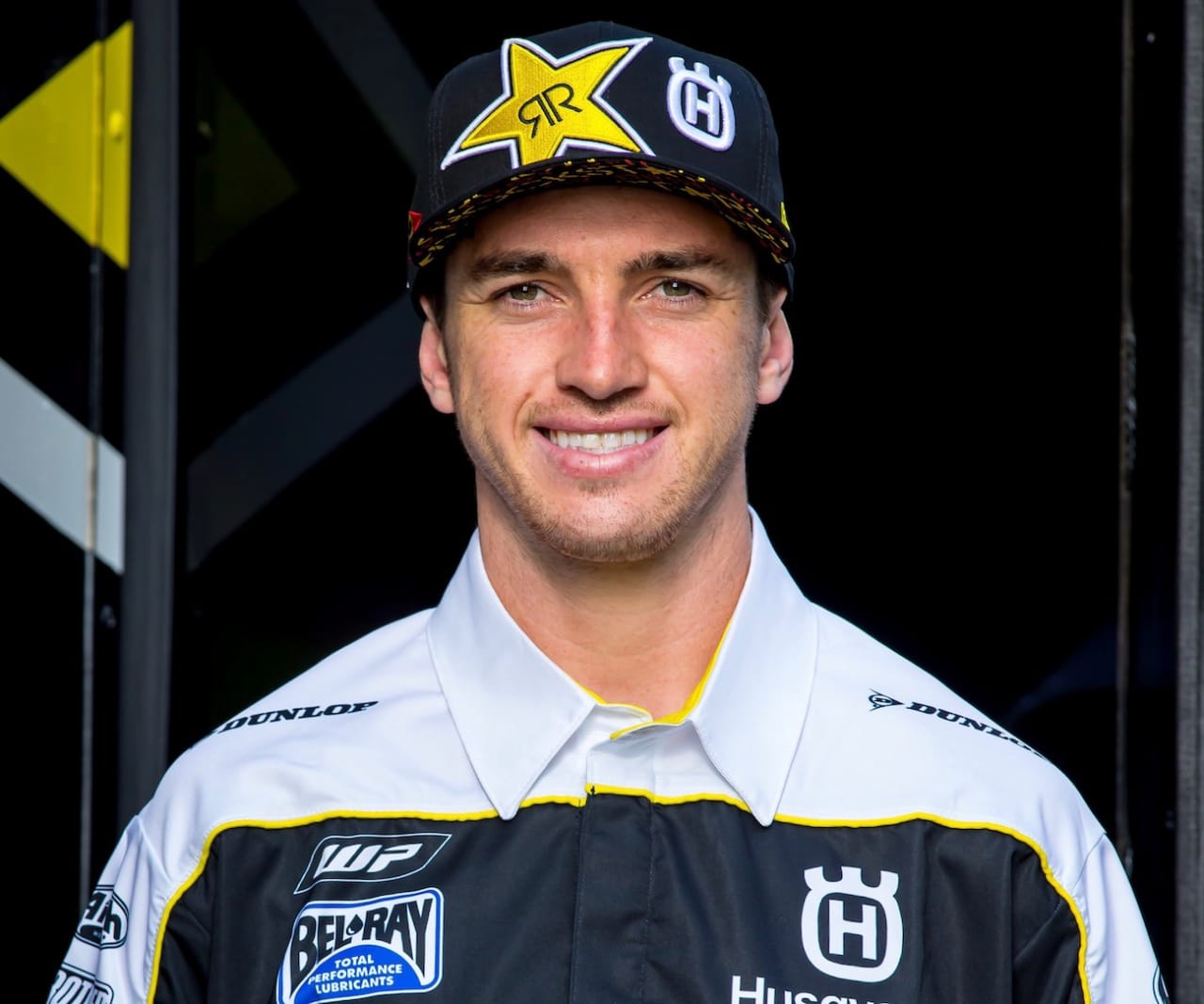 Dean Wilson isn't interested in the Canadian Triple Crown series, he was just happy to win a race.
Using a three-moto format the Montreal Supercross was won by Husqvarna's Dean Wilson, who won two of the three motos over last year's Montreal winner Malcolm Stewart. New Factory Honda hire Justin Brayton was third overall with 3-4-2 moto scores on his MotoConcepts Honda. Montreal was part of the "Rockstar Triple Crown Series," which combines the Canadian Arenacross points with the Canadian National Motocross point and the Canadian Supercross series points. Montreal was the first of the three Supercross rounds, with Quebec City, Quebec, coming up on October 5 and Hamilton, Ontario, on October 19.
MXA'S FIRST RIDE OF THE 2020 HONDA CRF450
NEXT WEEKEND! 20TH ANNUAL "TEXAS FULL MOON SERIES" ON SEPT. 28 AT OAK HILL

For more info go to www.badlandsmx.com
NEXT WEEKEND! AIMEXPO MOTORCYCLE SHOW IN COLUMBUS ON SEPT. 28-29
For more info go to www.aimexpousa.com
NEXT WEEKEND! MAXIMA 927 TWO-STROKE RIDE DAYS IN TEXAS & SOCAL ON SEPT. 27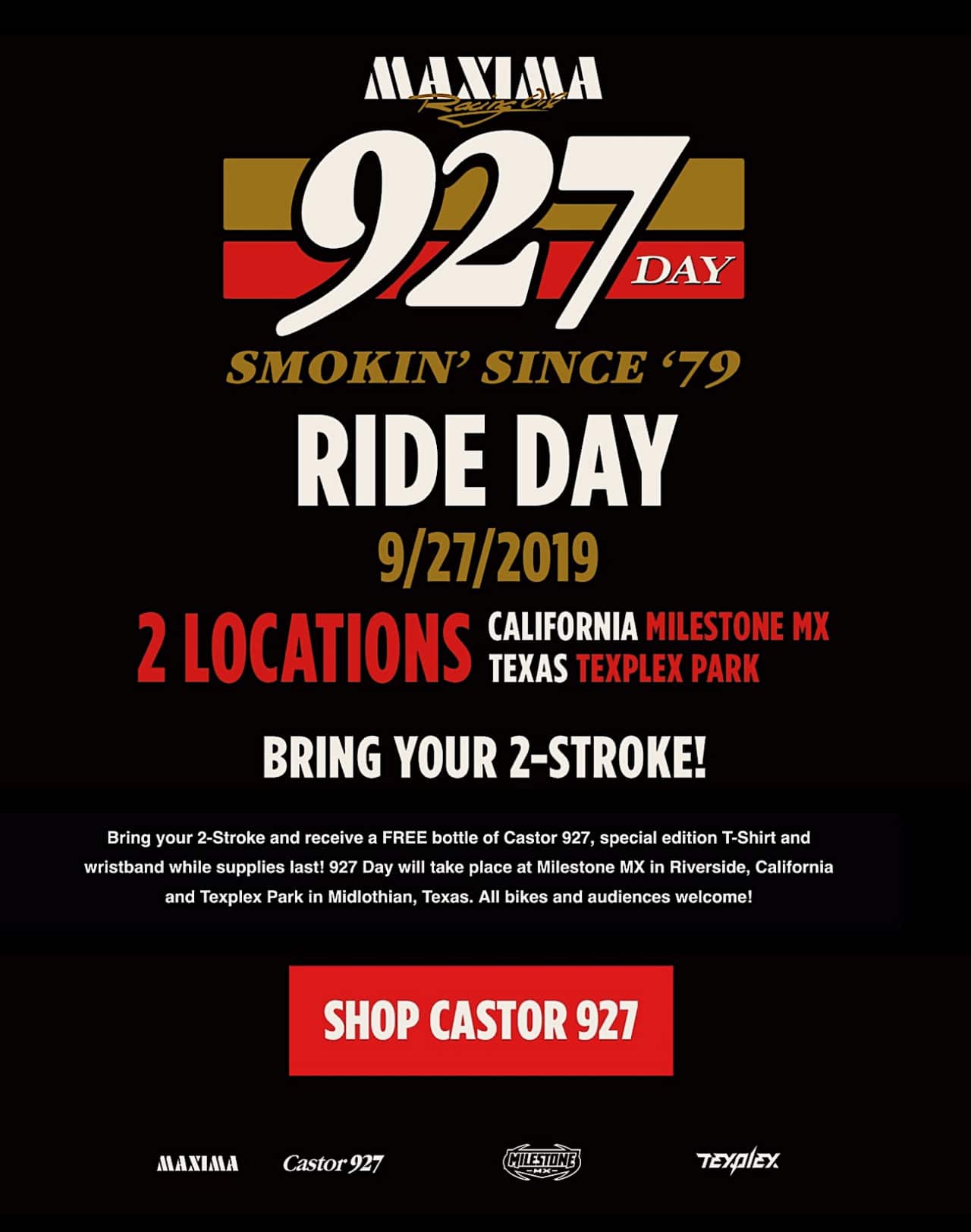 All you have to do is show up with your two-stroke at Texplex Park or Milestone MX.
NEXT WEEKEND! 2019 FIM MOTOCROSS DES NATIONS AT ASSEN TT CIRCUIT ON SEPT. 28-29
For more information go to www.mxgp-assen.com.
MXA PRODUCT SPOTLIGHT: O'NEAL AIRWEAR GEAR SETS
O'Neal's all-new Airwear line is designed to help you beat the heat. There is increased venting, perforated full body panels, light protective patches and premium light weight padding. Designed for summer weather, the Airwear jersey weighs only 9.3 ounces and features sewn-in elbow pads, sublimated non-fade graphics and a tagless neck design. The Airwear pant is built on O'Neal's incredibly durable chassis with stretch panels in the key points, an elastic waist band, adjustable ratchet closure and a full-length liner. The retail price of the jersey is $44.99 and the pants are $139.99. For more info about the complete O'Neal line go to go to www.oneal.com
MEMORIES OF THE WAY WE WERE: YAMAHA'S AWESOME LATE '90S AD CAMPAIGNS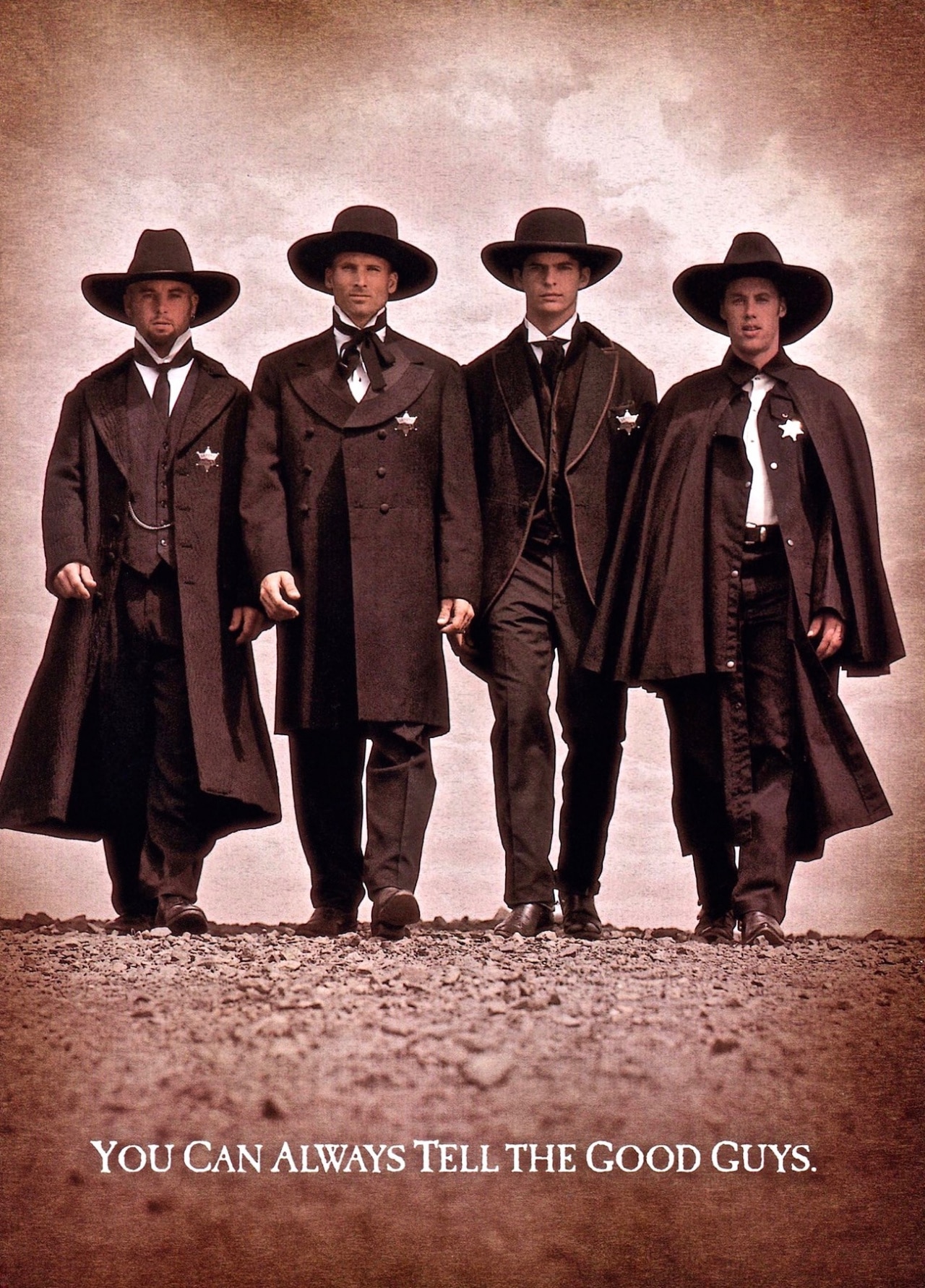 We are not going to waste our time telling you who the four riders are in this 1999 Yamaha ad, but it was part of a series of Yamaha ads that were so different, so unique and so effective that people still remember them to this day…and that includes who these four riders were.
MXA'S FIRST RIDE OF THE 2020 YAMAHA YZ450F
OKTOBERFAST GRAND PRIX AT GLEN HELEN ON OCT. 13


The Octoberfast will have classes for modern bikes, vintage bikes, minicycles and everything in between. For more information go to www.oktoberfast.com.

ENDUROCROSS COMING TO DENVER ON OCT. 19
For more info go to www.endurocross.com
17TH ANNUAL CROW CANYON TURKEY RUN ON OCT.19-20
For more info go to www.crowcanyonmx.com
GREAT PLAINS VINTAGE SERIES FINALE ON OCT. 20 AT THREE HILLS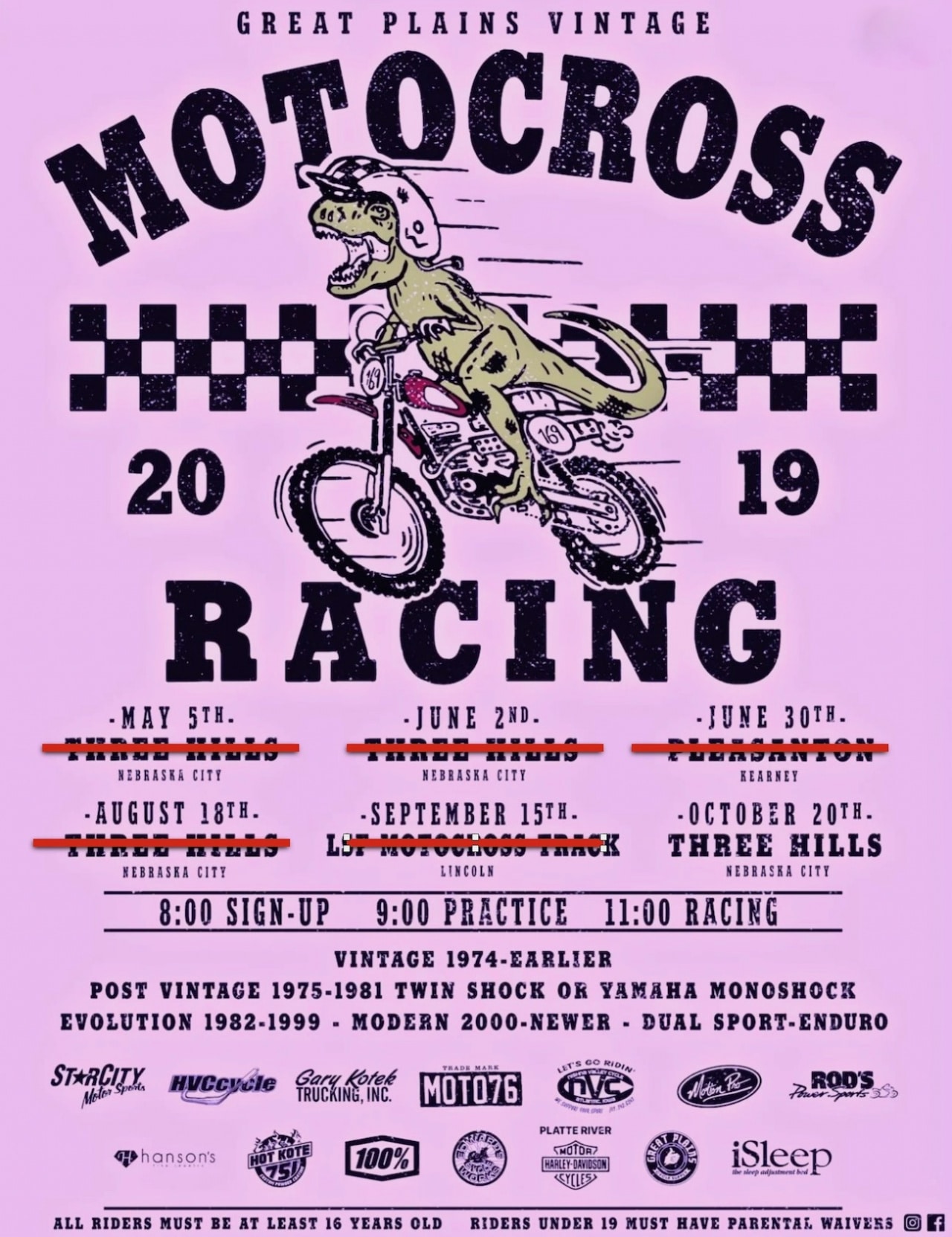 The final race of the Great Plains Vintage motocross series moves to Three Hills on October 20. For more info go to www.greatplainsvintagemx.org.
MXA TEAM TESTED: STI HEAVY DUTY INNER TUBES

There is nothing worse for a motocross racer than a flat tire. Not only is your moto over, but you have to change the tube. When this happens to the MXA wrecking crew—and it does with some regularity, especially on KTMs, which come with paper-thin Pirelli lightweight tubes—we install STI Heavy Duty inner tubes. Not only are they twice as thick as a standard tube, but they are incredibly affordable.
STI inner tubes come in three different thicknesses: Heavy Duty (2mm thick), Extreme Duty (3mm thick) and Ultra Heavy Duty (4mm thick). We readily admit that we would never use an STI Extreme Duty or Ultra Heavy tube for racing because they would be overkill. The 3mm-thick Extreme Duty is best for Baja, desert racing, WORCS or GNCC, while the 4mm-thick Ultra Heavy Duty tube is so rugged that it's best for 950cc adventure bikes (since a flat tire high in the Rockies could mean a night with the bears).
Have you priced inner tubes lately? MXA browsed the marketplace and found that heavy-duty tubes from Michelin, Bridgestone and Pirelli vary from $25 to $36. Worse yet, a bib mousse (a solid-foam tube) runs well over $100. This is why STI is a lifesaver; its Heavy Duty tube is only $12 (less than the price of a regular replacement inner tube).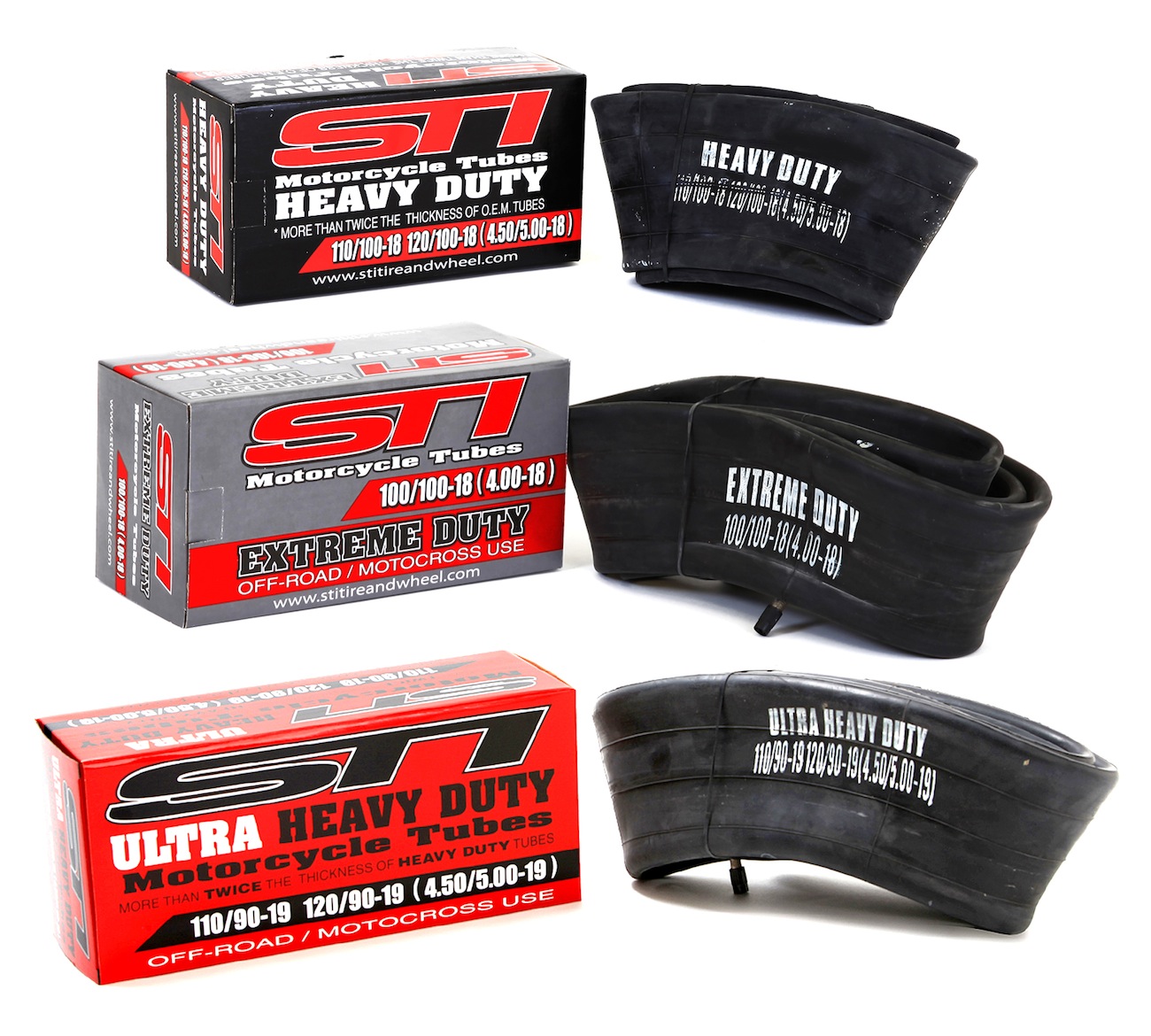 STI does not make regular tubes. STI specializes in making thicker-than-stock heavy-duty tubes—and sales have rocketed up every month because so many people are looking for a flat-tire solution. The typical OEM tube is 0.8mm to 1mm thick. Manufacturers choose this type of tube for production-line use because it is both light and inexpensive to spec. STI tubes are anywhere from twice as thick to four times as thick. For example, the STI Heavy Duty tube is made from butyl rubber with a 2mm thickness. We originally started testing STI Heavy Duty inner tubes back in 2013 just to ensure that a test or photo session wouldn't be ruined by an unexpected flat tire. We have run them ever since. They have a good track record—but there are lots of things that can damage rubber.
STI's Heavy Duty tube is heavier than a regular tube. How much heavier? Our 110/90-19 Heavy Duty model was exactly 1 pound heavier than an OEM 1mm-thick tube. The extra weight is not exactly a performance enhancer, but neither is a flat tire. Sometimes you have to play it safe.
DIGITS: $12.95 (Heavy Duty rear), $9.95 (Heavy Duty front) — Your friendly local dealer can order them from MTA Distributing.
MXA RATING: If you are looking to avoid a flat tire, this is the tube you should run. Ryan Dungey and Ken Roczen don't need heavy-duty tubes, but they don't pay their own entry fees or change their own tires, either.
HOW TO BUILD A DAVID O'CONNOR REPLICA KTM 250SXF FOR THE WORLD VET CHAMPIONSHIP

KTM'S David O'Connor spents his work days around KTM factory bikes and since David is riding for Team Ireland at the World Vet Champions "Cup of Nations" he wanted to build a special KTM 250SXF. It not only looked good, but had great performance. David had the frame powder-coated orange at San Diego Powder Coating, the 250SXF engine done by Factory Services, the Cone Valve suspension dialed in by WP Performance, orange plastic from KTM Power Parts, graphics from Decal Works, KTM Factory billet-machined hubs from a Factory Edition, FMF titanium pipe and lots of accessories from the KTM Power Parts catalog. Sit back as MXA managing editor Daryl Ecklund and AMA Pro Jerry Robin ride David's bike.
2019 DUBYA USA WORLD VET MOTOCROSS CHAMPIONSHIPS ON NOV. 1-3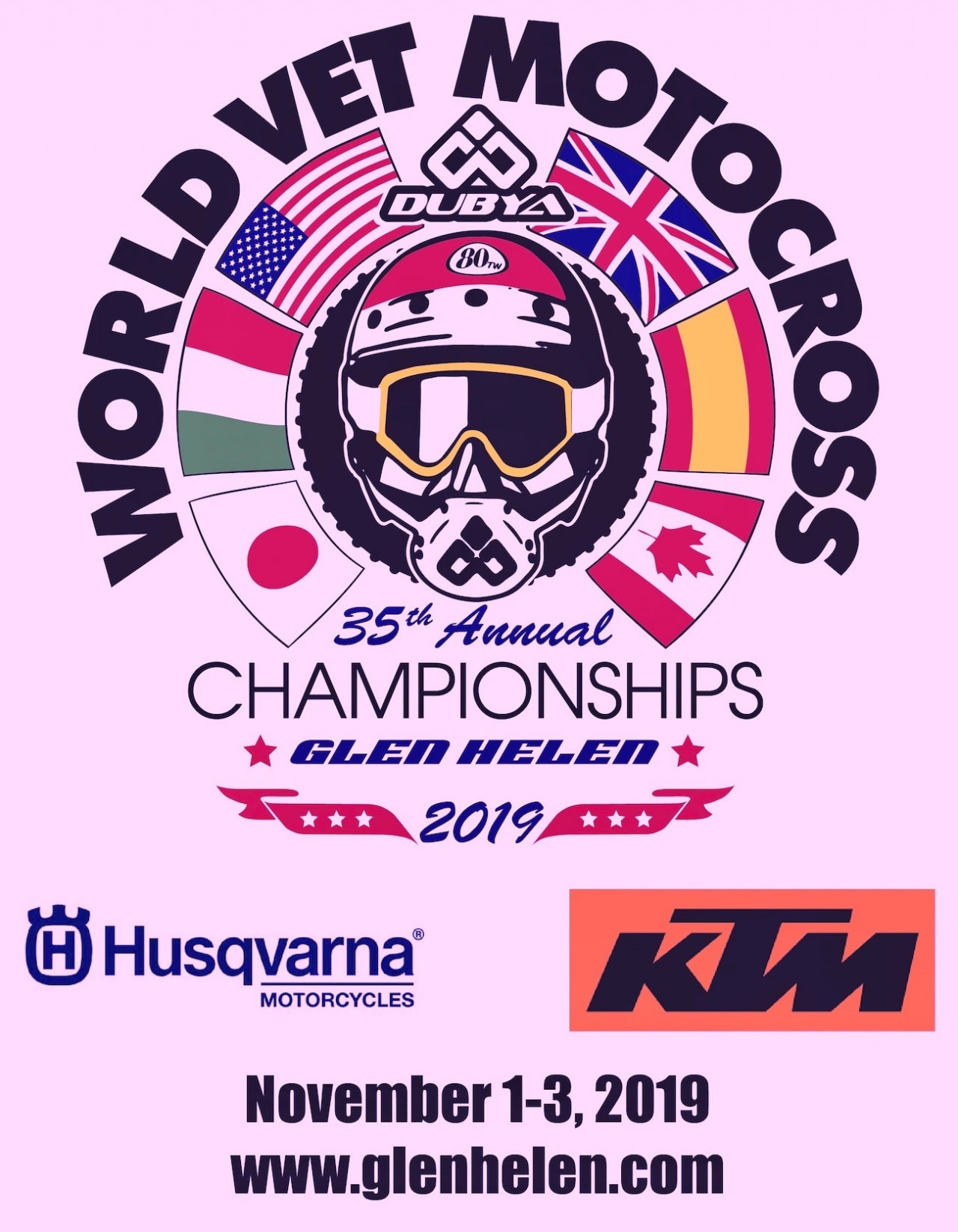 For more information about the 2019 World Vet Click Here.
2019 LAKE ELSINORE GRAND PRIX ON NOV. 8-10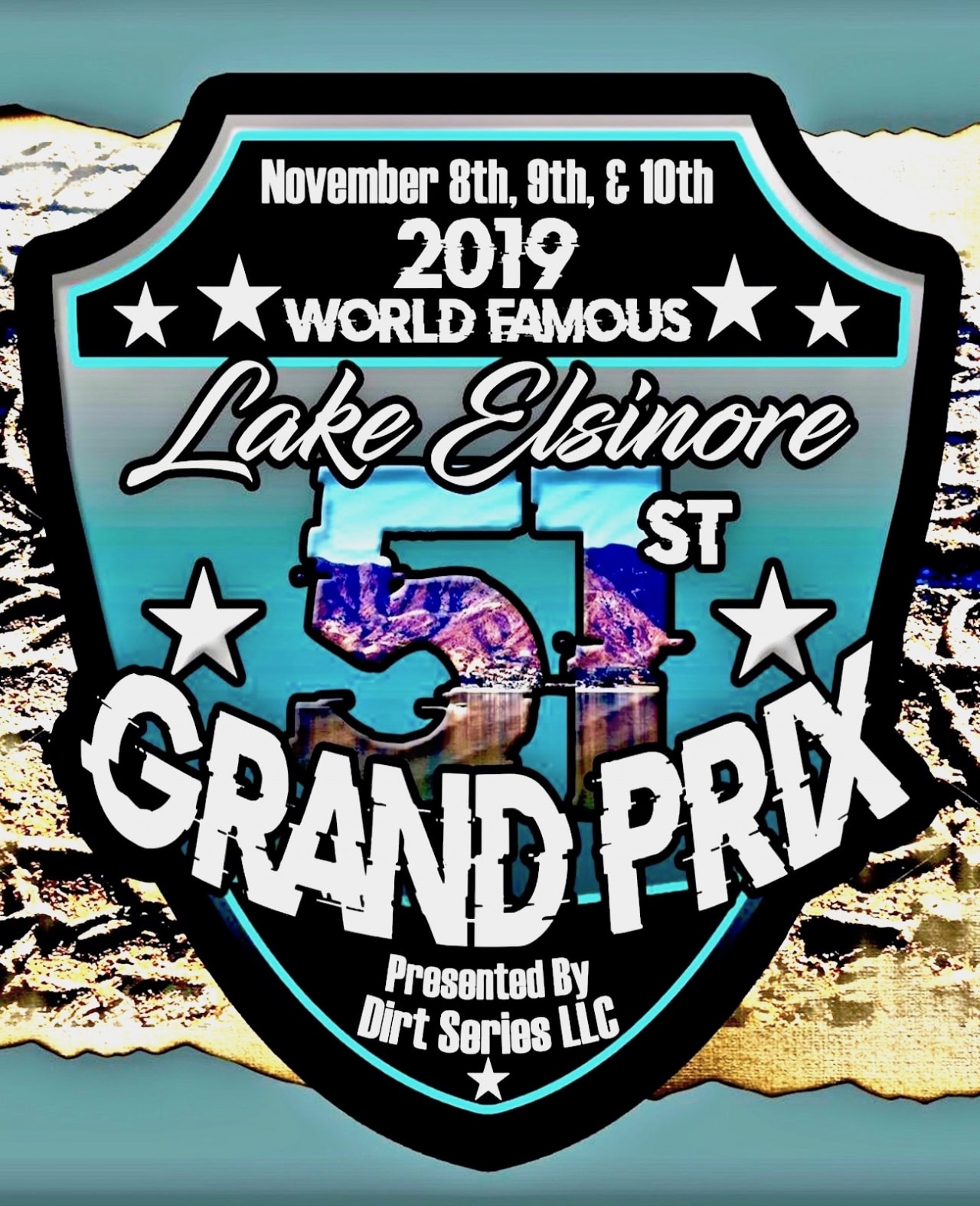 For more information go to www.elsinoregrandprix.com
CAMPREV WINTER EVENT AT DREAMLAND ON NOV. 20-22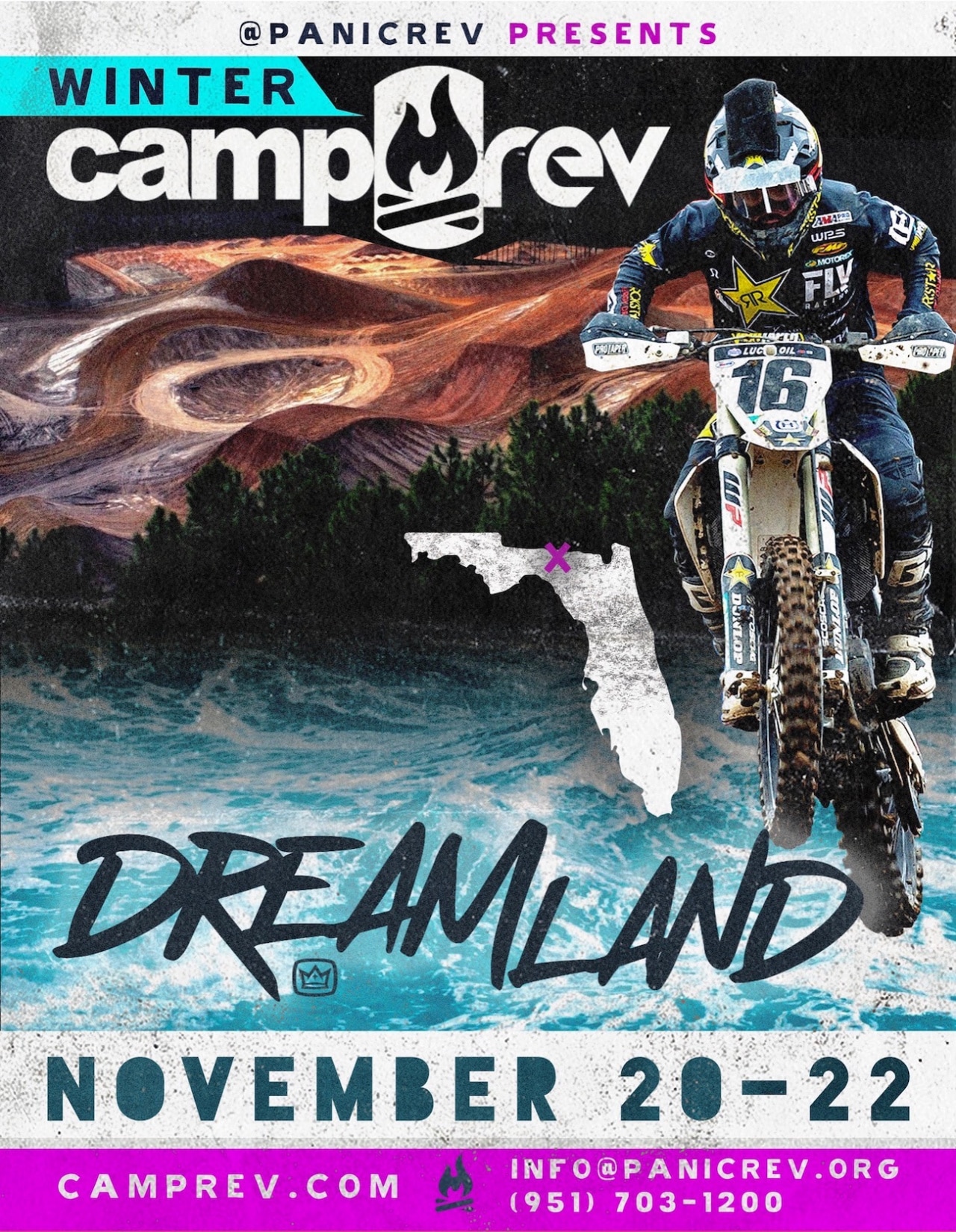 It is going to be a great great time in Florida at CampRev. For more info go to www.camprev.com.
"DAY IN THE DIRT" GRAND PRIX ON NOV. 29 – DEC. 1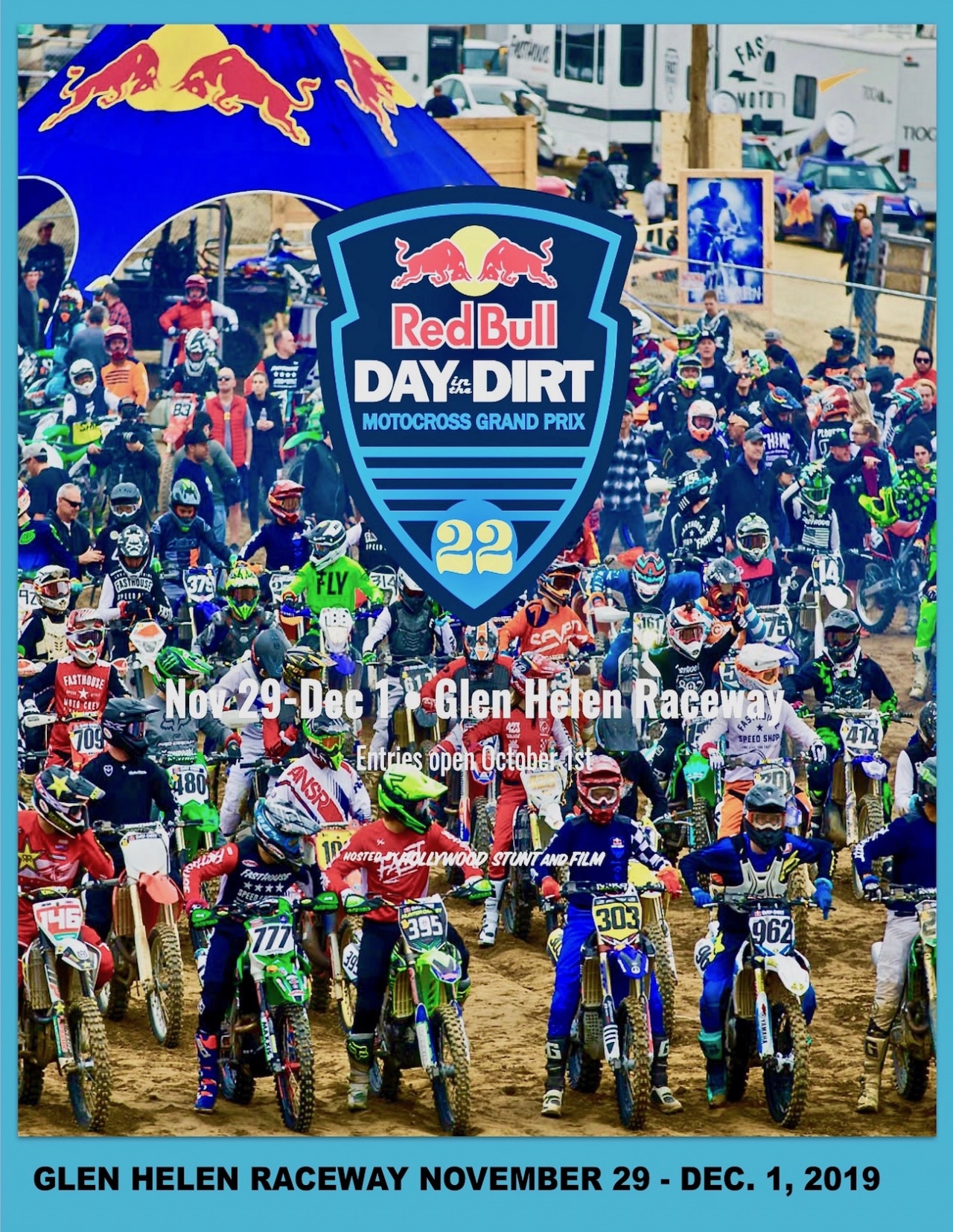 For more info go to www.adayinthedirt.com
7TH ANNUAL KURT CASELLI RIDE DAY ON DEC. 14 AT PALA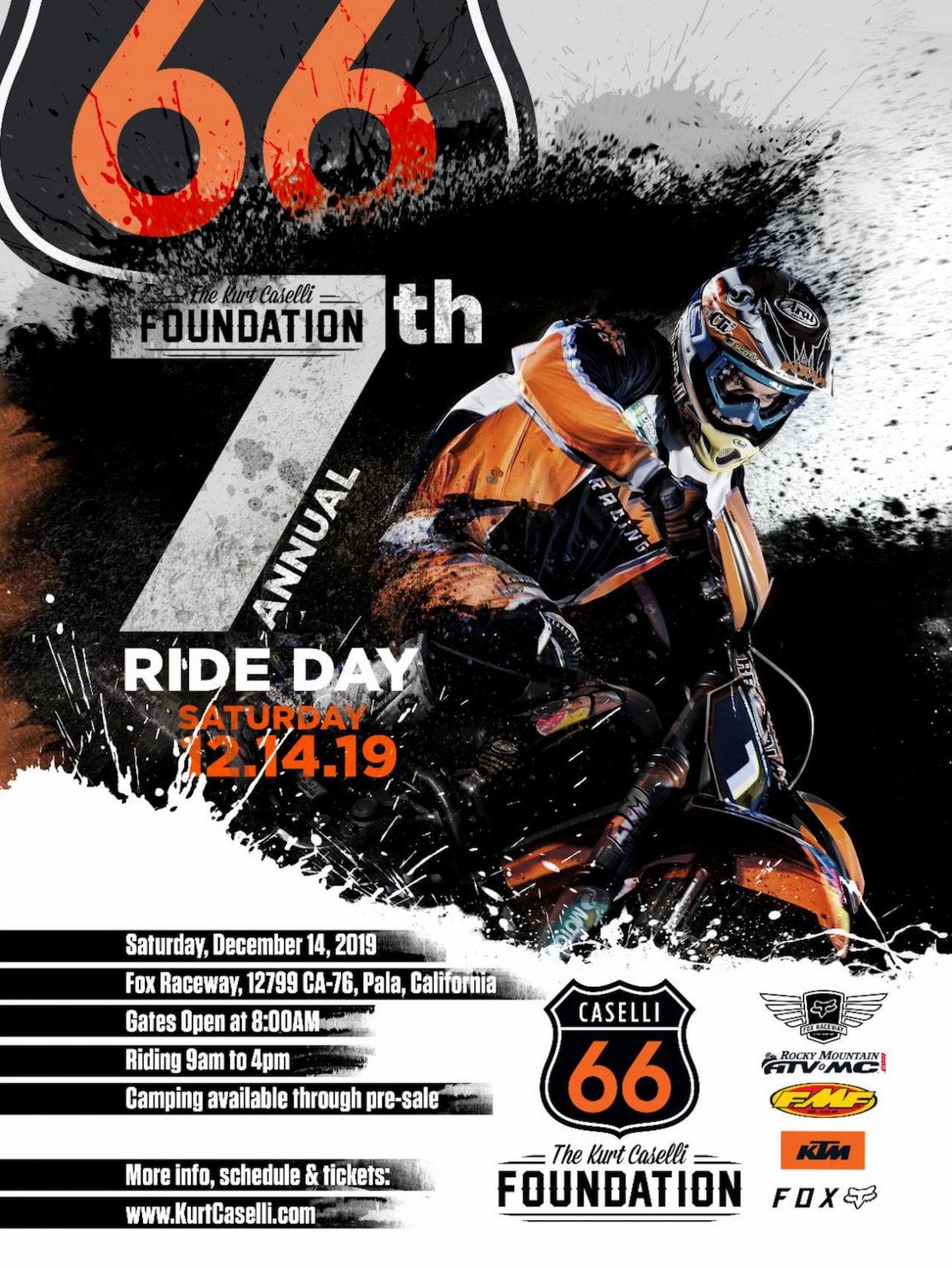 At Pala Raceway from 9:00 a.m. to 4:00 p.m. on December 14. For more info go to www.kurtcaselli.com
MXA'S FIRST RIDE OF THE 2020 HONDA CRF250
MXA TEAM TESTED: REKLUSE 12-PLATE TORQDRIVE CRF450 CLUTCH
The Rekluse 12-plate TorqDrive clutch pack for the Honda CRF450 is made in the USA. It is the same basic system used by the factory teams, only at an affordable price point. It uses your stock components and is a plug-and-play plate replacement system. This clutch system is available for all of the major bike brands. The 2017 to 2020 Honda CRF450s are known for their weak clutches. The clutch is critical on the 2019-20 CRF450s because the bikes are pumping out over 60 horsepower. This monster power puts a strain on the CRF450's already weak clutch. The CRF450 has a tendency to go through clutch plates quickly, which causes the oil to get contaminated at a faster rate, requiring more frequent oil changes.
The Rekluse TorqDrive clutch pack increases the clutch torque capacity by about 20 percent. With 12 plates, the TorqDrive pack offers a lighter lever feel and a more controlled release at your fingertips. Not only does it have a smoother feel, it also helped with the throttle-to-rear-wheel consistency. When testing it, the engagement let out quite early with a smoother transition, allowing more control over the bike. During testing of the Rekluse clutch pack, the MXA wrecking crew had no issues. It lasted much longer than the stock clutch with better feel. The play in the lever also stayed consistent. On the plus side, we noticed that the oil was cleaner when changing it out compared to the stock clutch. We checked it at regular intervals to see the condition of the metal sleeves on the basket tangs. It's important to note that clutches are high-wear parts. In fact, they work by wearing the plates down, so regular maintenance is required.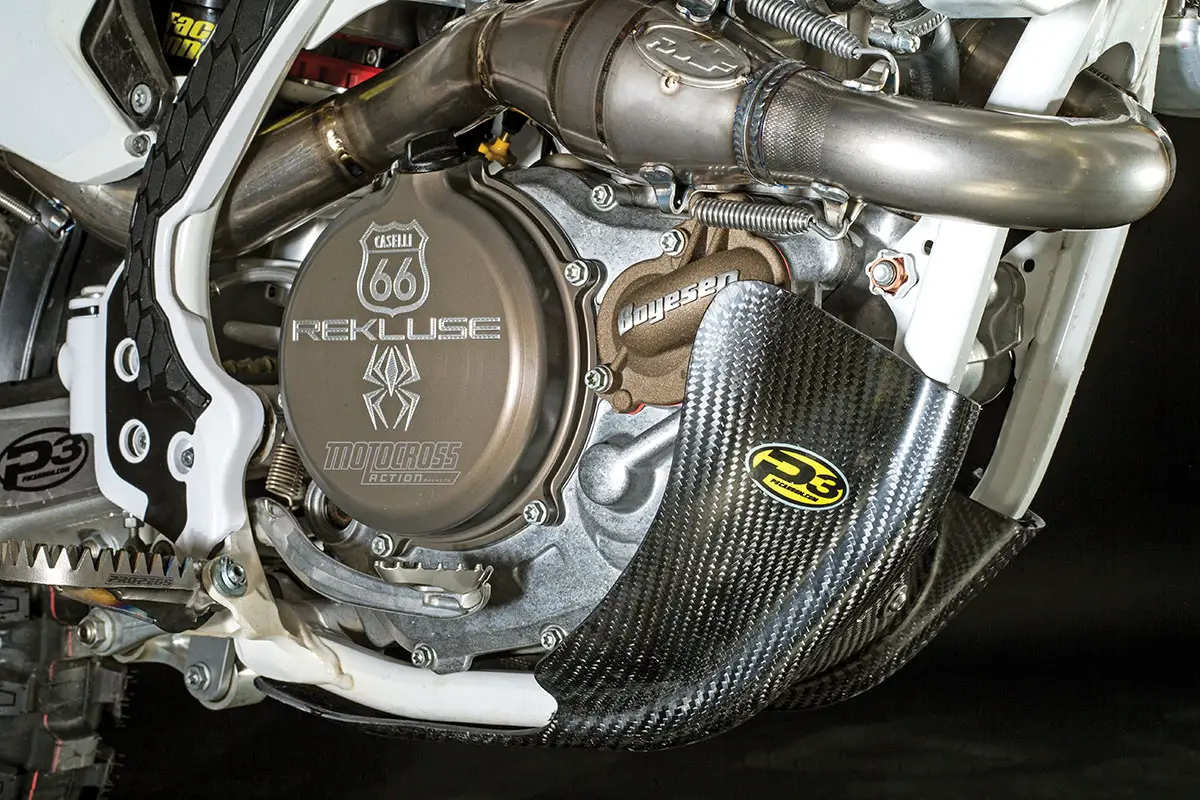 Installing the Rekluse TorqDrive clutch pack is fairly easy—if you follow the instructions to a T. The Rekluse clutch cover ($159) is not required, but it holds more oil and offers a factory look. The TorqDrive clutch pack comes with springs, 12 TorqDrive friction plates and 10 steel drive plates. The tools that are needed to install the Rekluse TorqDrive clutch pack are a fluid catch container, 8mm socket, 10mm socket, torque wrench and awl. After draining the oil, lay the bike on its left side. Disassemble the OEM clutch. Check the clutch basket for notching on the tangs, then install the new clutch. This clutch comes with steel basket sleeves to reduce notching on the tangs, so install these first. Follow the instructions from there. For more detailed installation instructions, see the manual on the Rekluse website.
DIGITS? $349.00 (TorqDrive Pack), $159.00 (Rekluse clutch cover) — www.rekluse.com or (208) 426-0659
MXA RATING: This is a must-have product for the 2017–2020 Honda CRF450. It is a vastly superior product to the OEM clutch. 
WHAT'S LEFT ON THE 2019 RACE CALENDAR
2019 WORCS OFF-ROAD CHAMPIONSHIP
Oct. 11-13…………………………Honolulu Hills, CA
Nov. 22-24……………………….Primm, NV
2019 AMA ENDUROCROSS CHAMPIONSHIP
Oct. 19……………………………..Denver, CO
Oct. 26…………………………….Nampa, ID
2019 LAS BEGAS MONSTER CUP SUPERCROSS
Oct. 19……………………………..Las Vegas, NV
KTM MOTO TOUR TEST RIDE DATES
Sept. 27…………………………..Washougal, WA
Oct. 5………………………………Muddobber National, IN
Oct. 6……………………………..Hollister, CA
Oct. 11……………………………Cahuilla Creek, CA
Oct. 19-20……………………..Crow Canyon MX, OH
Nov. 2……………………………..Rio Bravo, TX
Nov. 10…………………………..Highland Park, GA
2019 BRITISH NATIONAL CHAMPIONSHIP FINAL
Sept. 22…………………………Landrake
MARTY TRIPES BIG-3 TWO-STROKE SERIES
Sept. 21………………………….Cahuilla Creek, CA
Oct. 26…………………………..Cahuilla Creek, CA
Nov. 16…………………………..Glen Helen, CA
2019 MOTOCROSS DES NATIONS
Sept. 29……………………………Assen, Holland
OLD SCHOOL SCRAMBLES OKTOBERFAST GRAND PRIX
Oct. 13……………………………Glen Helen, CA
2019 MONSTER ENERGY CUP
Oct. 19……………………………..Las Vegas, NV
2016 REM OCTOBERCROSS
Oct. 29…………………………..Glen Helen, CA
2019 DUBYA WORLD VET VINTAGE CHAMPIONSHIP
Nov. 1…………………………….Glen Helen, CA
2019 DUBYA WORLD VET CHAMPIONSHIP
Nov. 1-3…………………………Glen Helen, CA
2019 PARIS SUPERCROSS
Nov. 9-10……………………….Paris, France
2019 DAY IN THE DIRT 22
Nov. 28-Dec. 1……………..Glen Helen, CA
MXA'S FIRST RIDE OF THE 2020 KTM 250SXF
YOU DO THE MATH! SUBSCRIBE TO MXA & GET A $25 CHAPARRAL GIFT CARD
If you subscribed to Motocross Action,  you could be spending your gift money at Chaparral right now.
If you subscribe to MXA you can get the mag on your iPhone, iPad, Kindle or Android by going to the Apple Store, Amazon or Google Play or in a digital version. Even better you can subscribe to Motocross Action and get a $25 Chaparral gift card to spend on whatever motorcycle parts or products you need. And the awesome print edition will be delivered to your house by a uniformed employee of the U.S. Government. You can call (800) 767-0345 or CLICK HERE or click on the box at the bottom of this page.
MXA'S FIRST RIDE OF THE 2020 KTM 450SXF
LOOKING AHEAD! THE 2020 RACE CALENDAR


2020 AMA SUPERCROSS SCHEDULE
Jan. 4…Anaheim, CA
Jan. 11…St. Louis, MO
Jan. 18 …Anaheim, CA
Jan. 25…Glendale, AZ
Feb. 1…Oakland, CA
Feb. 8…San Diego, CA
Feb. 15…Tampa, FL
Feb. 22… Arlington, TX
Feb. 29… Atlanta, GA
Mar. 7…Daytona Beach, FL
Mar. 14…Indianapolis, IN
Mar. 21…Detroit, MI
Mar. 28…Seattle, WA
Apr. 4…Denver, CO
Apr. 18…Foxborough, MA
Apr. 25…Las Vegas, NV
May 2…Salt Lake City, UT
2020 FIM MOTOCROSS WORLD CHAMPIONSHIP
Feb. 3…TBA
Mar. 8…Argentina
Mar. 22…Holland
Apr. 5….Italy #1
Apr. 19…Spain
Apr. 26…Portugal
May 10…Latvia
May 17…Russia
May 31…Germany
June 7…France
June 14…Italy #2)
June 28……TBA, Indonesia
July 5…Semarang, Indonesia
July 12…Shanghai, China
July 26…Czech Republic
Aug. 2…Belgium
Aug. 16…Switzerland
Aug. 23…Sweden
Aug. 23…Finland
Sept 13.…Turkey
2020 FIM MOTOCROSS DES NATIONS
Sept. 13.…Ernee, France

MXA YOUTUBE CHANNEL | HIT THAT SUBSCRIBE BUTTON

The MXA wrecking crew is everything moto related. Check out our MXA YouTube channel for bike reviews, Supercross coverage, rider interviews and much more. And don't forgot to hit that subscribe button.
FOLLOW MXA ON TWITTER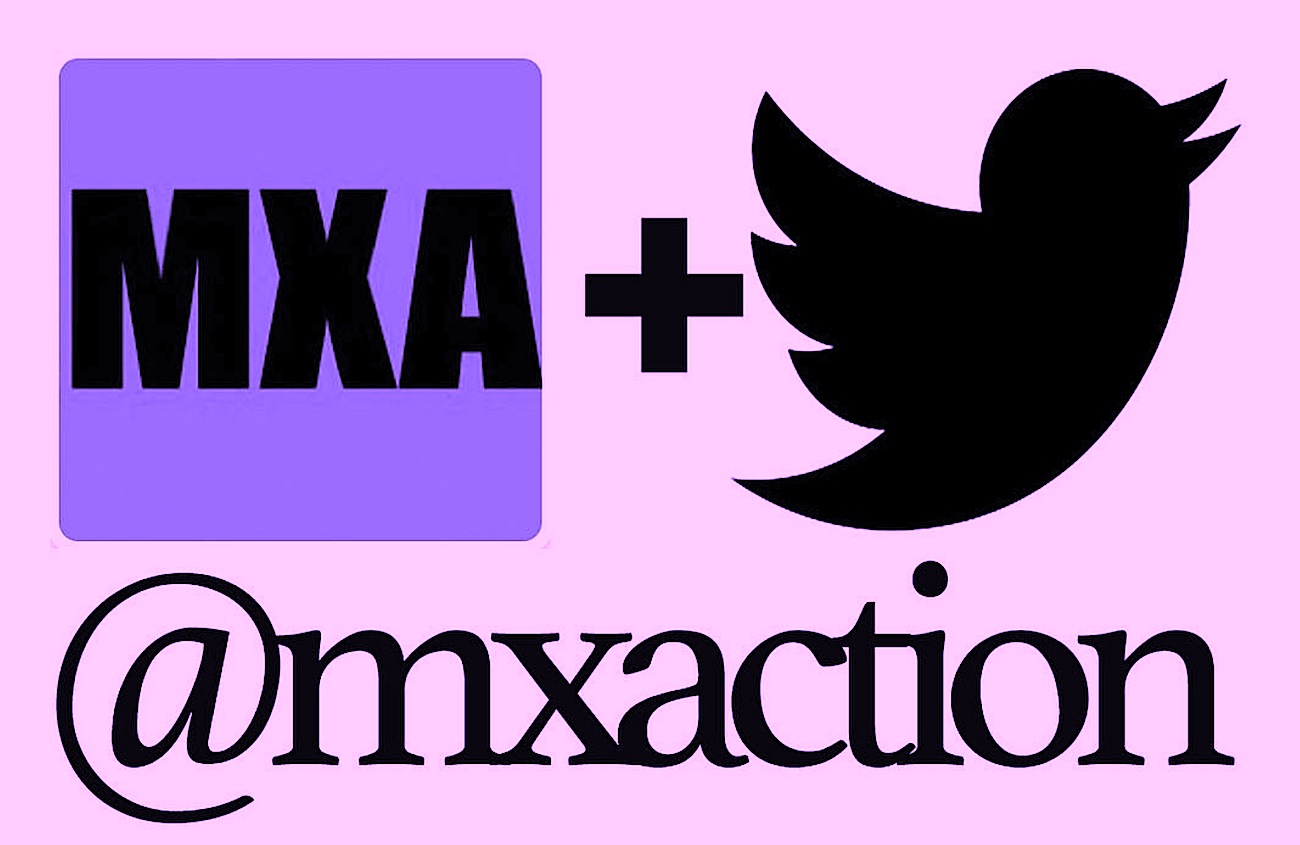 Follow us to see fresh content every day at www.twitter.com/MXAction or on twitter at "MXAction."
TALK MOTO WITH ON MXA'S FACEBOOK GROUP CHAT


We love everything moto and want to bring all moto junkies together into one place to share their two cents, ideas, photos, bike fixes, bike problems and much more. To check it out first you must need to or already have a Facebook account. If you don't, it isn't much work and you could even have an alias so nobody knows it is you. To join click HERE. After you request to join we will accept your request shortly after.
Photos: MXGP, Ray Archer, Acevedo, Dubya, Brian Converse, Honda, Daryl Ecklund, MXA, Honda, KTM,