MXA WRECKING CREW GOES TO HOLLAND: NOT EVEN A LAW CAN MAKE US CALL IT THE NETHERLANDS
Holland is a country well-known for its landscape of canals, tulip fields, windmills, cycling routes, speed skaters and, of course, smoke shops. The Dutch are resilient people, proven by the fact that their nation was essentially a swamp that has been reclaimed by constantly pumping the ocean water out with windmills. Little did I know that this would be my last time visiting Holland, as the country was officially renamed the Netherlands back on January 1, 2020.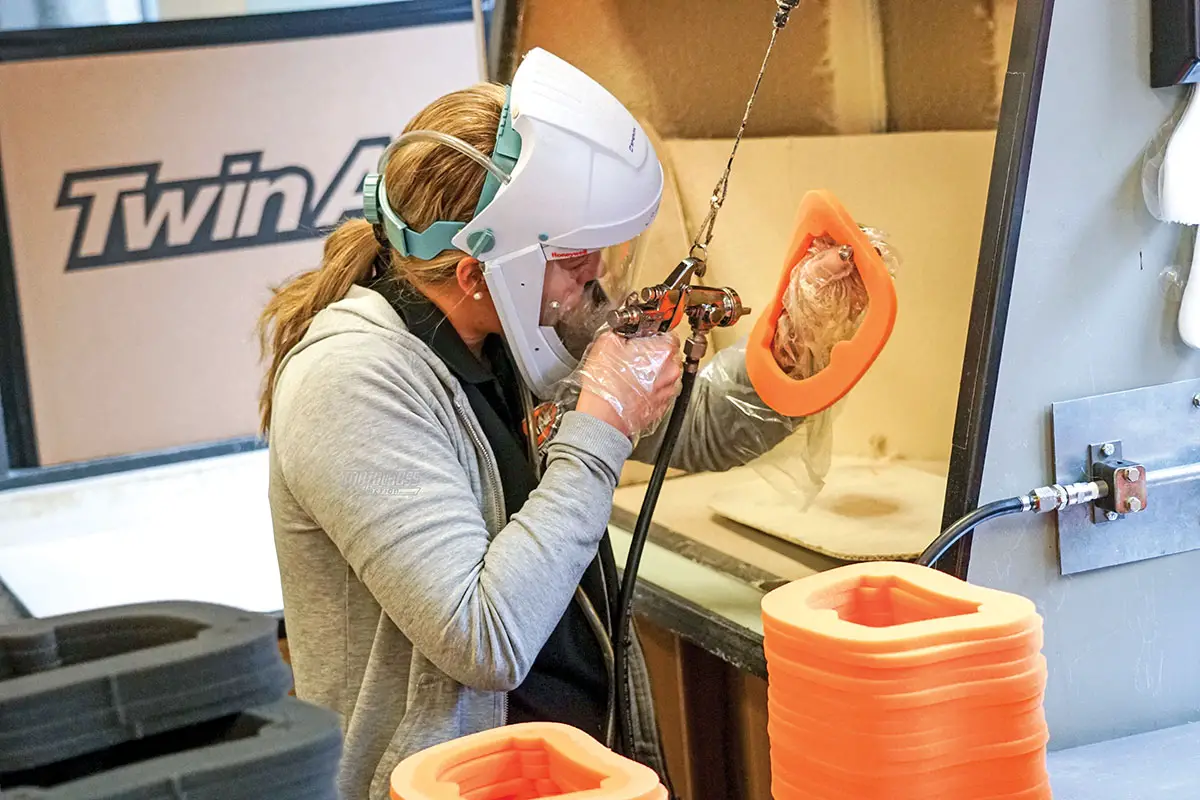 As an MXA test rider, I've been afforded many cool opportunities to take unusual trips around the globe. I have been to Japan for a tour of the Kawasaki factory, flown to Europe more times than my sleeping pills will allow me to remember, and raced in China, Qatar, India, the Philippines, St. Martens, Indonesia, South America, Kuwait and Cambodia. I have always come away with unbelievable experiences. I live the sweet life. While I'm not fast enough to fill in for Eli Tomac, I am proud to represent the USA and MXA around the globe and make a living doing it. Would I like to crack the crust of the upper echelon with a factory gig? Of course! I chased that dream for years, but I've never been more comfortable with my position within the motocross industry than I am now. It is perfect for me. I love to race, travel the world, test motorcycles, experience new endeavors and keep food on the table. Being an MXA test rider has afforded me many tremendous opportunities.
THE FIRST TIME I RACED AT THE ZWARTE CROSS, THERE WERE 150,000 PEOPLE LINING THE TRACK. I RACED THROUGH A SEA OF PEOPLE WHILE REPRESENTING MY COUNTRY AS THE ONLY AMERICAN IN THE FIELD.
Being the free spirit that I am, I always accept my MXA assignments, and I have visited the Netherlands many times to race. For me, my most memorable visits were when I came to race the Zwarte Cross music festival. Zwarte Cross was the brainchild of the Dutch rock group Moto Band two decades ago. The bandmates loved motocross so much that they decided to hold a motocross race at their music festival. By giving motocross a platform, Moto Band hoped to help the sport grow. And it worked. The first time I raced at the Zwarte Cross, there were 150,000 people lining the track. I raced Marc De Reuver's Suzuki RM-Z450 Grand Prix bike through a sea of people while representing my country as the only American in the field. It was a true highlight of my racing career. After all of the motos were completed, I ended up sixth overall. As you would expect in the Dutch sand, Jeffrey Herlings took the victory. I went back to the Zwarte Cross four more times after that first experience and always enjoyed my time in Holland. 
But, this trip to Holland was my first time flying without two gear bags full of motocross gear. I was not going to Holland to race. After landing at the Amsterdam airport, I soon realized I had already screwed up when checking in to pick up my rental car. How could this be possible? I have traveled the world! I quickly realized that since I had not received my renewed driver's license, I only had the DMV paperwork saying that I had a license. This did not fly with the girl behind the counter at the Amsterdam rental car stand. I rarely take my dad along with me on my trips, but since I wasn't going to a race, it was serendipity that my dad had come along for the ride. We switched the rental car over to his name and were on our way to a quick dinner in downtown Amsterdam before the hour and a half drive to Twin Air. This was my first time visiting Twin Air Holland, but I have always been close to the Twin Air USA guys ever since my early days racing the AMA Nationals and Supercrosses. To be closer to the East Coast rounds, I based myself in Pennsylvania where Twin Air USA was located. Twin Air's Jeremy Garges was kind enough to give me a part-time shop job working at Twin Air USA. I cleaned and prepped air filters for other race teams. This made me just enough money to survive if I made the main events. At the time, I never slowed down to actually learn anything about Twin Air, so I was excited to expand my knowledge on this trip. 
Jeremy explained to me how Twin Air got its name. "Bob Tuin, a former Dutch National racer, was the founder of Twin Air, which he originally called Tuin Air. On a trip to the USA in 1972 to show off his unique foam air filters, he found that the American riders could not pronounce his Dutch last name. Every time they said Tuin, it came out Twin, and they started calling him Mr. Twin Air. So, he changed the name from Tuin Air to Twin Air and JT Racing became the first American importer. Twin Air filters really took off when Roger DeCoster and Sylvain Geboers began using the filters in their works Suzukis. Today, many manufacturers use Twin Air filters as their OEM air filter, but Bultaco was the first manufacturer to replace its paper air filter with Twin Air foam filters in 1972."
AMERICAN RIDERS COULD NOT PRONOUNCE HIS DUTCH LAST NAME. EVERY TIME THEY SAID TUIN, IT CAME OUT TWIN, AND THEY STARTED CALLING HIM MR. TWIN AIR. SO, HE CHANGED THE NAME FROM TUIN AIR TO TWIN AIR.
Walking around the Twin Air factory, with its reams of foam, filter oil and cages, I had a flashback to my days, okay, maybe only half days, helping prep filters for my competition at the old Twin Air shop. Even back then, I was enthralled by the process called "reticulation." It involved air filter foam, explosive gas and a zapper. Who could resist that combination? In essence, reticulation opens up the foam's pores, which allows air to flow more freely through the foam (without being reticulated, the foam would only be good for packing electronics). To achieve reticulation, the foam is placed in an airtight chamber (called a "zapper"). The air in the chamber is replaced with a flammable gas mixture, and once the chamber reaches a consistent pressure, the operator of the zapper ignites the mixture via a switchboard. A controlled flame flashes through the foam, melting the window membranes, which creates smooth and polished cells. Doing so provides equal airflow into the engine.
The more I walked around the shop, the more the memories came rushing back. Suddenly, I was curious about air filters. Questions that I didn't ask when I was a youngster, I wanted to know the answers to. So, I started peppering Jeremy Garges with my queries.
"Can I dry my air filter out by blowing it with compressed air?" I asked.
"That is not recommended, because if the air pressure is set too high, it could blow apart the foam-cell structure. The best method is to air-dry the filter by hanging it up or placing it flat on a towel," replied Jeremy.
"Should I grease the rim of the air filter?" I asked.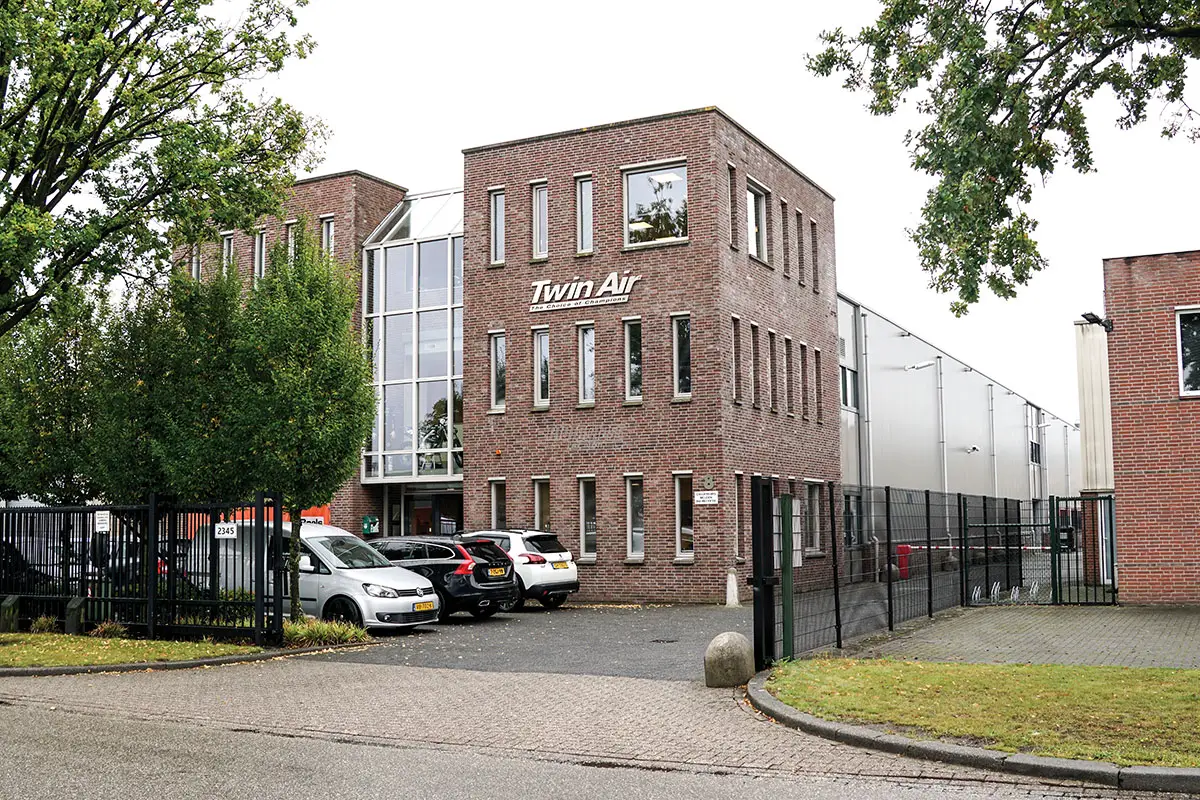 "Rim grease was typically needed in the old days for airboxes that were not completely flat in the early days of production bikes, most notably the airboxes in Maicos and Bultacos. On older bikes, the grease acted as an added barrier to stop dirt from leaking through. Today, we have seen that once the foam filter's sealing ring is saturated with filter oil and mated to the airbox, the oil barrier acts in place of the grease; however, grease does add a level of security, and Twin Air offers a Bio filter grease for people who still want to use this method," replied Jeremy.
"What happens to a pre-oiled filter after it is washed off? Can racers go back and forth between Bio filter oil and regular filter oil?" I asked.
"You can go back and forth between Bio oil and regular petroleum oil as long as you thoroughly clean the filter before applying the oil. It is important to note that Bio filter oil can be cleaned with any foam filter oil cleaner, but Twin Air's Bio Powder Cleaner will only clean filters with Bio filter oil," said Jeremy.
"What does an oiled filter weigh?" I asked.
"It varies among different-model air filters, but a standard KTM air filter weighs 42 grams (1.5 ounces) dry and 65 grams (2 ounces) wet. As a rule, we use 23 grams (1 ounce) of air filter oil on our pre-oiled air filters," replied Jeremy.
"When should a racer run a Twin Air dust cover?" I asked.
RIM GREASE WAS NEEDED IN THE OLD DAYS FOR AIRBOXES THAT WERE NOT
COMPLETELY FLAT, MOST NOTABLY ON MAICOS. ON OLDER BIKES, THE GREASEACTED AS AN ADDED BARRIER TO STOP DIRT
FROM LEAKING THROUGH.
"Twin Air's dust cover acts as an added single layer of foam over the standard air filter. Dust covers are best used in dry dusty conditions, where the cover can be removed to reveal a perfectly clean filter underneath. Don't use an oiled cover while riding in extremely wet conditions. The oil on the dust cover will allow water to seep through at a much faster rate than a cover that doesn't contain oil. This is not to say that you should use a non-oiled air filter in wet conditions; just don't run an oiled dust cover," said Jeremy.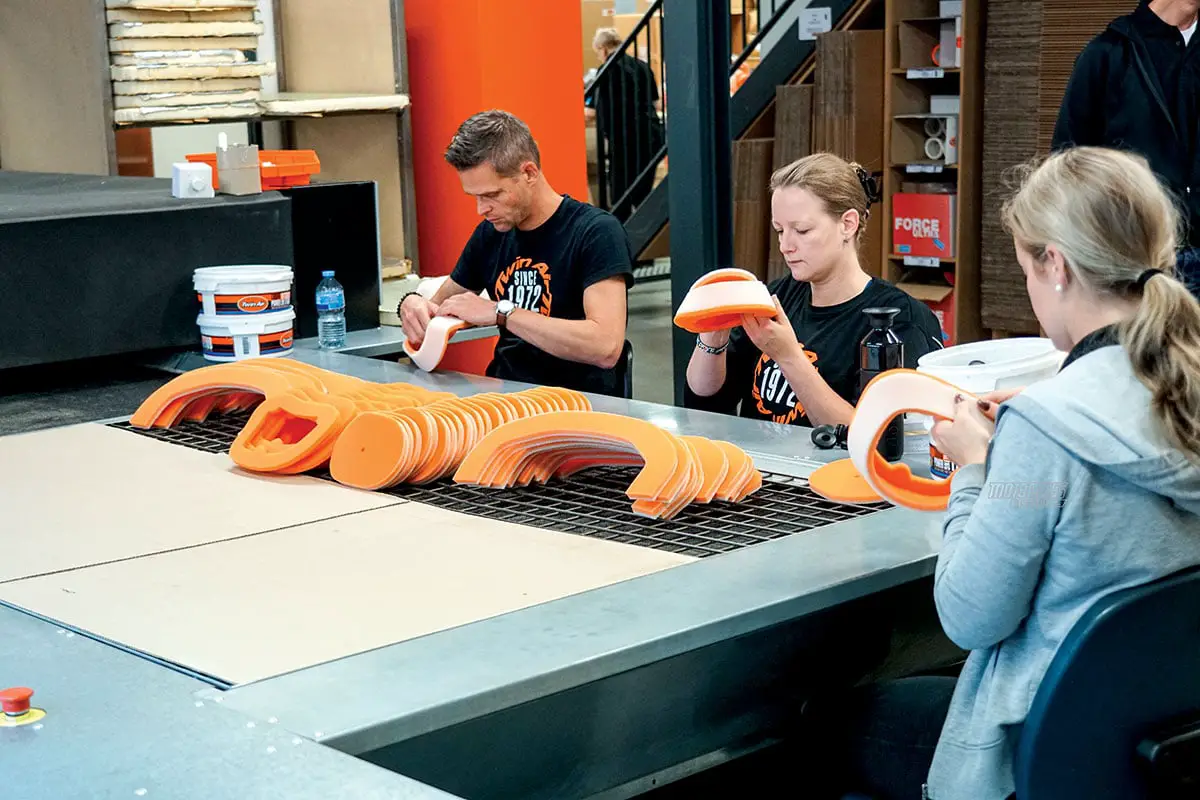 "Can you clean air filters with gasoline?" I asked.
"No. Gasoline hardens the glue seams on the filter, which makes the foam pull apart. This leads to premature filter deterioration. A high-quality air filter should last over 30 wash cycles if cleaned properly. Using gasoline drastically shortens the life of the air filter," replied Jeremy.
After spending a day at the factory learning all the time that Twin Air spends on developing and producing just one air filter, I definitely have a whole new outlook on Twin Air. I promised not to take my air filter for granted ever again. After the Twin Air tour, Dad and I went back to sightseeing in Amsterdam to view sites like Dam Square; after all, it was my dad's first trip to Holland. We walked around for hours before I turned to Dad and said, "Hey, there is a local race at a track just outside town tomorrow; wanna go?"
Obviously, I couldn't just go to Europe to sightsee.