MXA'S 2020 KTM 125SX TWO-STROKE FIRST RIDE VIDEO
MXA'S FIRST RIDE ON THE 2020 KTM 125SX TWO-STROKE
Before we put our 2020 KTM 125SX head-to-head against our Yamaha YZ125 for an upcoming 125 two-stroke shootout video, MXA's Travis Fant put together this First Ride video of the KTM 125. This bike only got a few updates for 2020. There's a new fork piston and new setting in the WP XACT forks while the WP shock also got a new setting and a new compression adjuster for improved tuning. Yes, the 2020 updates were minor, but this bike did get revamped in 2019. The frame had the same geometry as the previous year but changes were made to alter it's flex characteristics. Torsional stiffness was increased by 10 percent and longitudinal stiffness was increased by 2 percent. To accomplish this, they increased the outer diameter of the frame's cross brace and reengineered the head tube gusseting. Last year the subframe got slightly longer and lighter, while the cylinder got a new layout for the exhaust port. The clutch got the updated diaphragm system along with minor updates to the suspension, seat, fuel tank, kick starter, clutch cover, swingarm, triple clamps, radiators and exhaust. Coming soon to MXA's YouTube channel is a 125 two-stroke shootout video between the KTM 125SX and the Yamaha YZ125.
MXA test rider Brian Medeiros whipping the KTM 125SX sideways.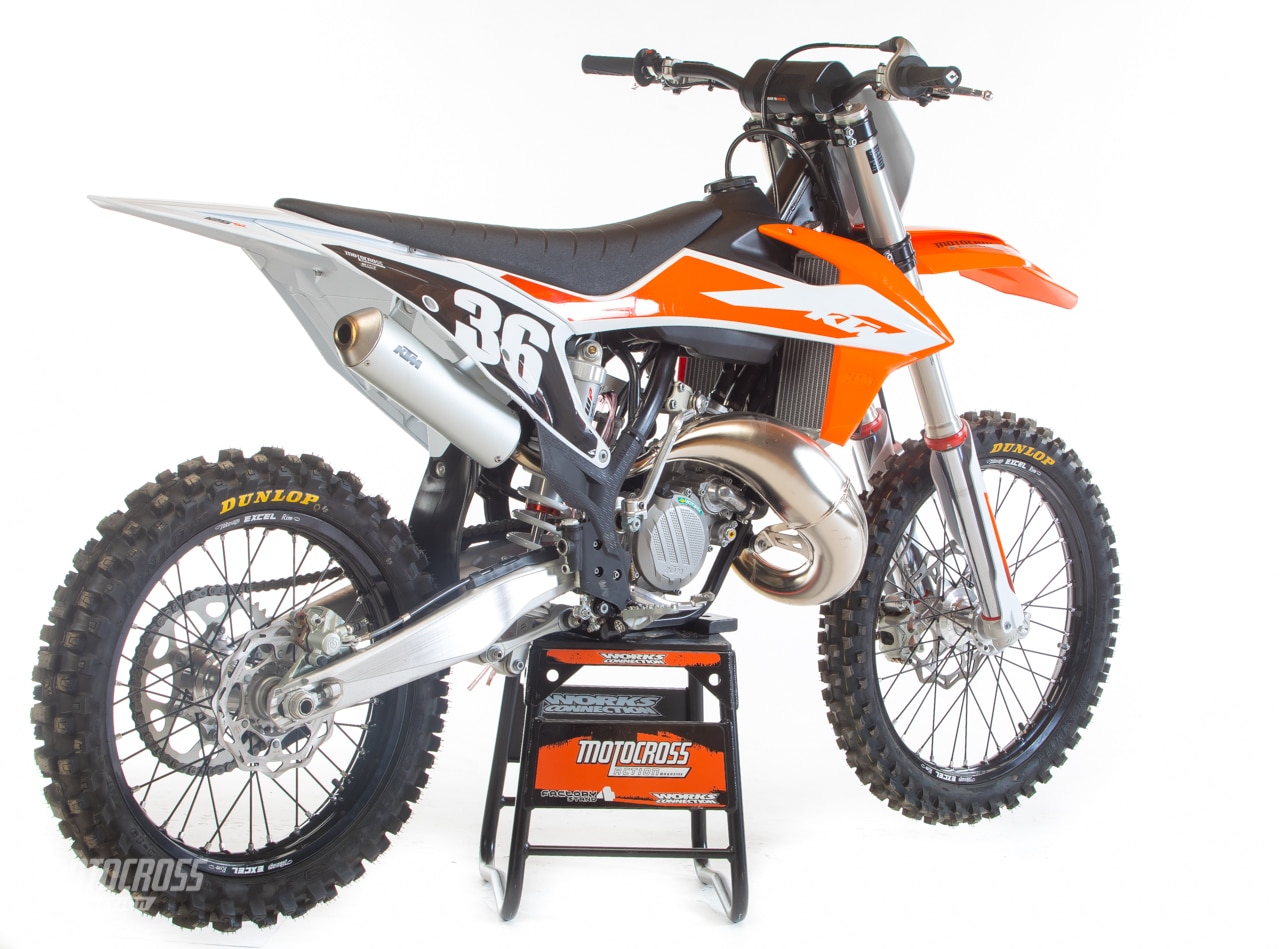 The 2020 KTM 125SX in the MXA photo studio.
KTM 125SX versus Yamaha YZ125 video coming soon. Click here to subscribe to our YouTube channel.