MXA'S BIRTHDAY BOY: NO LONGER SKIPPY, NOW THE OLD MAN OF MX
Two-time Supercross champ, Chad Reed is one of the sports most beloved riders in the history of the sport. In the 2019 Supercross season Chad is riding for the JGR Suzuki team.
CHAD REED BIO
Hometown: Kurri Kurri, Australia
Current Residence: Dade City, Florida
Birthdate: March 15, 1982
Nickname: Skippy
Height: 5'9
Weight: 170
Team: JGR Suzuki
Manufacturer: Suzuki
Mechanic: Ben Schiermeyer
Turned Pro: 1998 in Australia / Made U.S. debut in 2002
SOCIAL HANDLES
Instagram: @crtwotwo
Twitter: @crtwotwo
Facebook: @crtwotwo
RACING ACCOMPLISHMENTS:
He was the two-time Monster Energy Supercross Champion (2004 & 2008).
He is one of just three international champions in Supercross history.
The only international rider in Supercross history to win 450SX and 250SX titles.
Has the most podium finishes in Supercross history (132, Detroit Supercross, Feb 23, 2019)
44 career 450SX Class wins, placing him fourth all time.
Has the most starts of any active rider, and the third most in Supercross history.
The most decorated international rider in the history of the sport.
Competing in his 19th season of full-time supercross competition in 2019.
He is also an X Games medalist, earning bronze in Supermoto in 2005
2002 250SX Eastern Regional Champion.
2009 AMA 450 National Champion Eastern Regional Champion.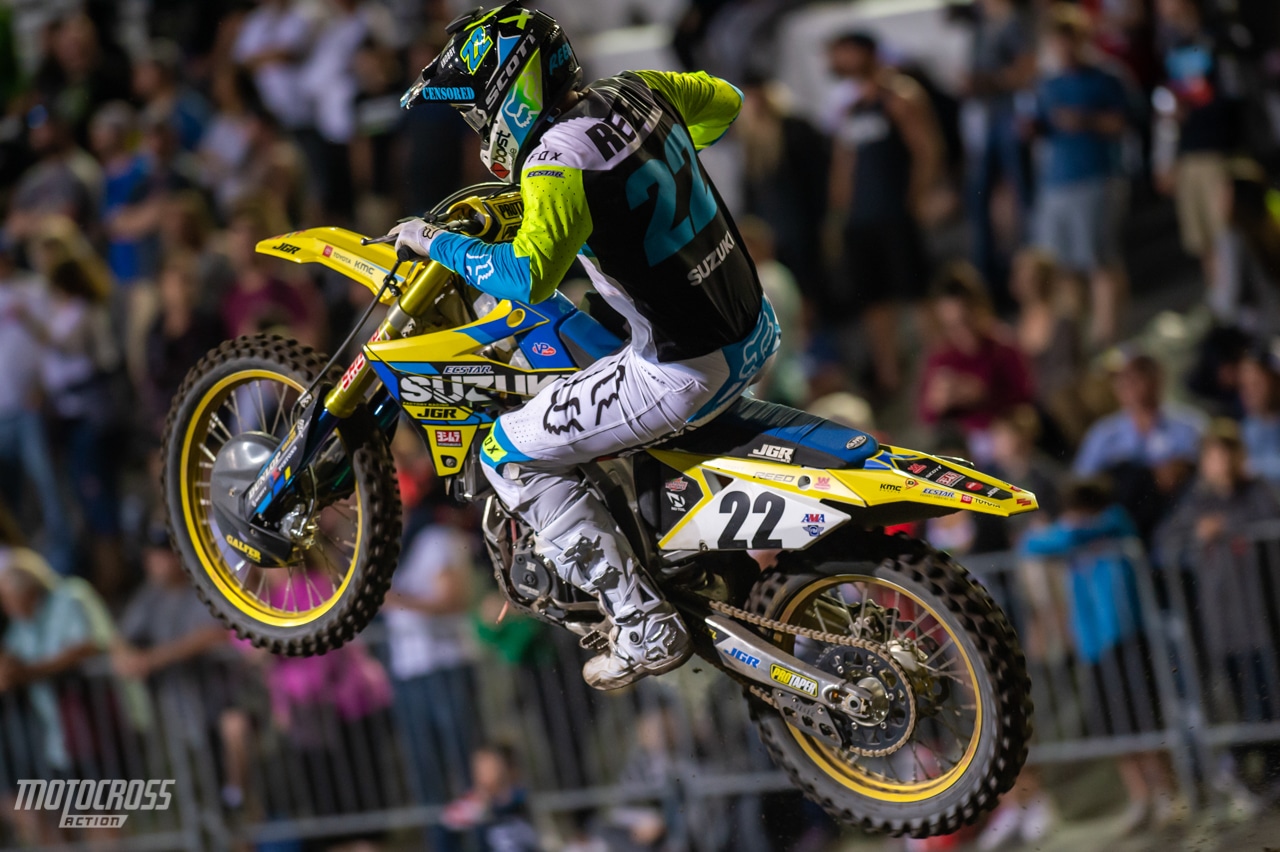 RIDER PROFILE:
Named a Member of the Order of Australia in 2011 for his contributions as an Australian athlete.
Father of three.
Oldest full-time competitor in the sport at the age of 37.
The only rider in the history of the sport to own his own team and win a Main Event.
Second-oldest rider to claim a Supercross win at the age of 32 (Atlanta on February 21, 2015) and a Supercross podium at the age of 36).
Has competed against five former Monster Energy Supercross Champions, defeating all of them.
Longstanding rivalry between he and James Stewart is one of the most storied in history.
ESPY Award nominee for Best Male Action Sport Athlete in 2004.