MXA'S GYRO GEARLOOSE INVENTION OF THE DAY
Do you remember Gyro Gearloose? He was an anthropomorphic chicken created by the Walt Disney Company who appeared in the Scrooge McDuck comic-book series. Gyro was the town of Duckburg's most famous inventor. Because his inventions were rarely successful, the name Gyro Gearloose has become synonymous with any inventor with a crazy or crackpot idea. Motocross has had more than its fair share of Gyro Gearlooses — some amazingly successful and others forgotten. MXA presents the latest installment in its series of weird and wacky inventions.
PRESTON PETTY NO-DIVE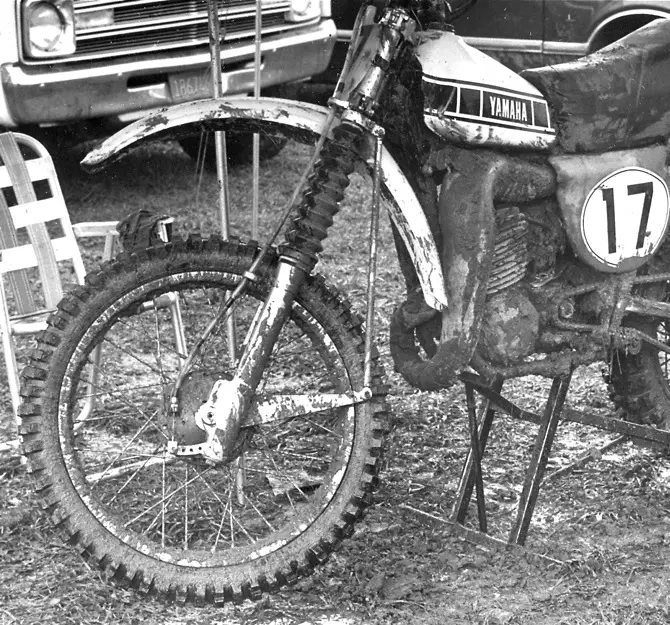 Have you ever wondered if you could make you bike handle better? Preston Petty did. Preston felt that if he could control the big swings in motion that a bike makes under braking, he could find a frame geometry and balance that would make the bike easier to ride and more stable. His idea? No-dive front forks. Here, it is being tested on Broc Glover's bike.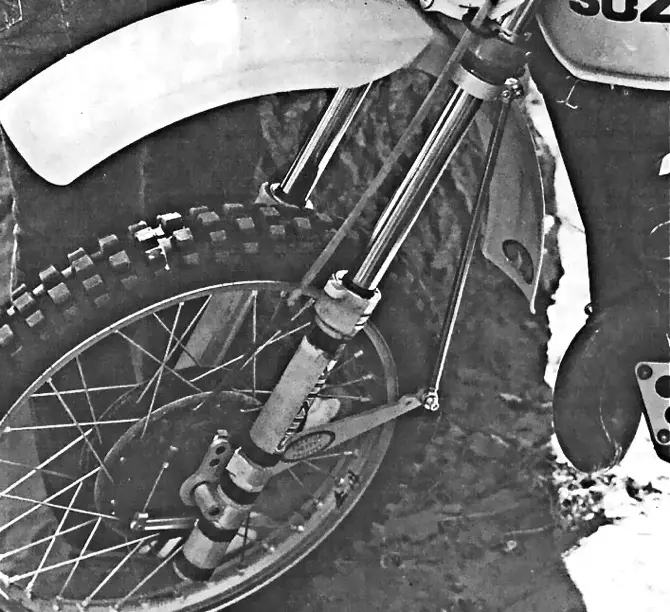 The Preston Petty No-Dive was a torque arm that lessened front end dive under hard braking. This is Roger DeCoster's bike. Preston patented the idea and produced it. The retail price was $60. But, the Japanese manufacturers realized that they could achieve the same thing hydraulically in the forks and used the hydraulic no-dive concept on their road race bikes. Although it never found much success in motocross, it was used by offroad great Carl Cranke in the ISDT.

Steve Whitelock mounts a Preston Petty No-Dive on Brad Lackey's works Honda. The idea had promise and virtually every team ran a test program on it, but few elected to run it. Perhaps because their frame geometry was setup to work with dive, while the full implementation of Preston's concept would have required a different head angle.