MXA'S GYRO GEARLOOSE INVENTION OF THE DAY
Do you remember Gyro Gearloose? He was an anthropomorphic chicken created by the Walt Disney Company who appeared in the Scrooge McDuck comic-book series. Gyro was the town of Duckburg's most famous inventor. Because his inventions were rarely successful, the name Gyro Gearloose has become synonymous with any inventor with a crazy or crackpot idea. Motocross has had more than its fair share of Gyro Gearlooses — some amazingly successful and others forgotten. MXA presents the latest installment in its series of weird and wacky inventions.
RICH THORWALDSON'S LEADING LINK FORKS…THORKS FOR SHORT

Thor forks were a modern update on the Earles forks of the 1960s.
During the 1960s and early '70s, many motorcycles came with leading link forks, often called Earles forks. Unlike the typical telescopic fork, leading links had the uncanny ability to climb over bumps and obstacles by folding their shock absorber-suspended front link up and back with the force of the bump. Greeves, DKW, Sachs and even BMW were big supporters of leading link forks. Leading links eventually fell out of favor and were replaced by telescopic forks.
By the late '70s and early '80s, many racers from the early days of motocross believed that the idea of turning a swingarm around and using it to arc back towards the bike was the best way to make front suspension. They wanted to bring the lightweight, inexpensive and strong linking links back to the forefront. One of these was former Team Suzuki racer Rich Thorwaldson. After his racing days ended, Rich started an aftermarket company named Thor Racing that produced a very popular line of aluminum swingarms for race bikes. And in 1979, he decided to build his own set of leading link forks.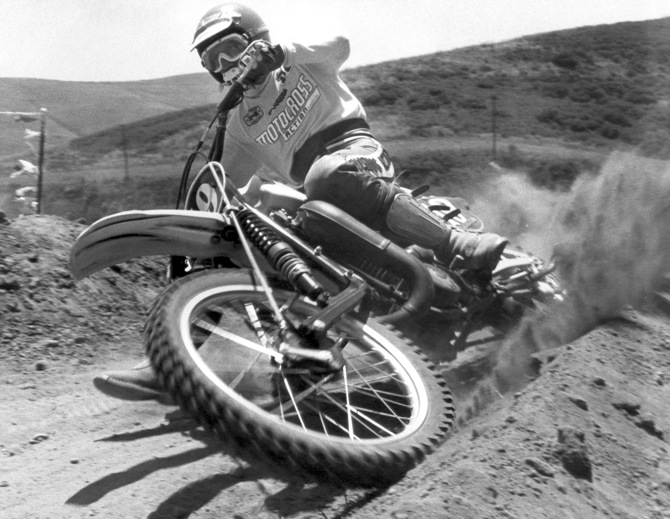 MXA test rider Lance Moorewood wringing out a set of Thorks at Saddleback Park.
Thorwaldson's forks, called Thorks (for Thor forks) were four pounds lighter than the 36mm telescopic forks of the day. The Thorks used two S&W Stroker II shocks and featured 11 inches of travel. Thorks retailed for $375 without shocks or $475 with shocks. Other designers who believed in this fork concept included Valentino Ribi (the Ribi Quadrilaterals used by Roger DeCoster) and Horst Leitner (AMP forks used by Gary Jones). Many racers in the early 1970s stuck with leading links even after they had been replaced by telescopics, but the revival attempts by Thorwaldson, Ribi and Leitner were not successful in the marketplace.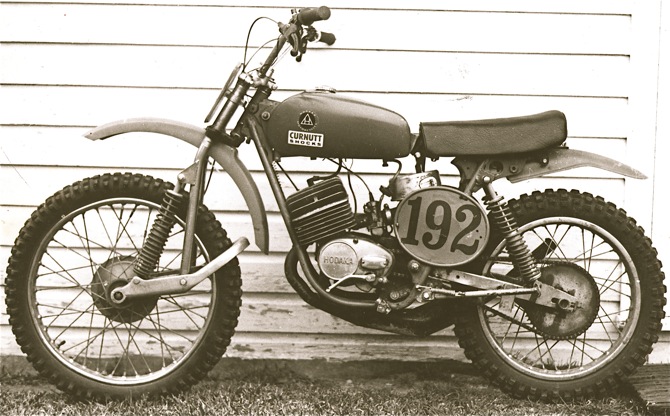 Racers in the early 1970s could buy aftermarket leading link forks from Swenco, Webco and Van Tech to retro-fit on their race bike. This is Jody Weisel's Super Rat with Swenco forks (with a cast aluminum arm, chromoly legs and Curnutt shocks).
Unfortunately, Thorwaldson's leading link forks were too radical for the racers of 1979. Although they worked really well, the look was too weird for most fashion conscious riders to use. Rich eventually closed Thor Racing and became a successful Honda dealer in Nevada. He was tragically killed in a road race accident in 2004.


Click here to subscribe to MXA: https://hi-torque.com/motocrossaction