MOTOCROSS INDUSTRY HAPPENINGS: WHAT YOU DON'T KNOW MAKES YOU STUPIDER, FIX THAT HERE!
WORLD TWO-STROKE MOTOCROSS CHAMPIONSHIP SCHEDULE OF EVENTS: APRIL 19 & APRIL 20
FRIDAY APRIL 19
Gates Open: 7:00 a.m. to 8:00 p.m.
Two-Stroke Only MX Practice: 10:00 a.m. to 2:00 p.m.
Gate Fees: $30 per bike for practice
$10 per person admission
$10 per night camping
Sign-up (Main Scoring tower): 1:00 p.m to 4:00 p.m.
Post Entry Fees: $60 first class/$50 Second Class
SATURDAY APRIL 20
Gates Open: 6:00 a.m. to 5:00 p.m.
Gate Fees: $10 per person admission
Sign-up (Main Scoring tower): 6:30 a.m.
Post Entry Fees: $60 first class/$50 Second Class (All pre-entries must check-in to get releases signed and transponders – Must Leave ID to be issued a transponder).
Practice: 8:00 a.m.
Riders Meeting over PA: 9:30 a.m.
National Anthem: 9:50 a.m.
Racing starts: 10:00 a.m.
Open Pro Moto: Race 4 on schedule
125 Pro Moto: Race 8 on schedule
Race Schedule: Posted after Practice
DAREDEVILS SET TO SMASH WORLD RECORDS WE BARELY KNEW EXISTED, EXCPET FOR THE 379-FOOT MARK
On Sunday, July 7 at 8:00 p.m. (ET) Axell Hodges and Vicki Golden will try to break three world records .Travis Pastrana (above) will be the co-host of the TV special.  Golden aims to shatter the motorcycle firewall record —which we didn't know existed, while Hodges will attempt to soar over more than 24 beverage trucks to break Evel Knievel's 1971 attempt and Evel's son Robbie's 2003 record. The television event will culminate with Hodges attempting to jump farther than anyone ever has on a motorcycle, a distance that was set in 2011 at 379'9" feet.
SUDDENLY, WHEN NO ONE IS WILLING TO PAY FOR THE RIGHT, VIDEO CAMERAS ARE LEGAL AT AMA NATIONALS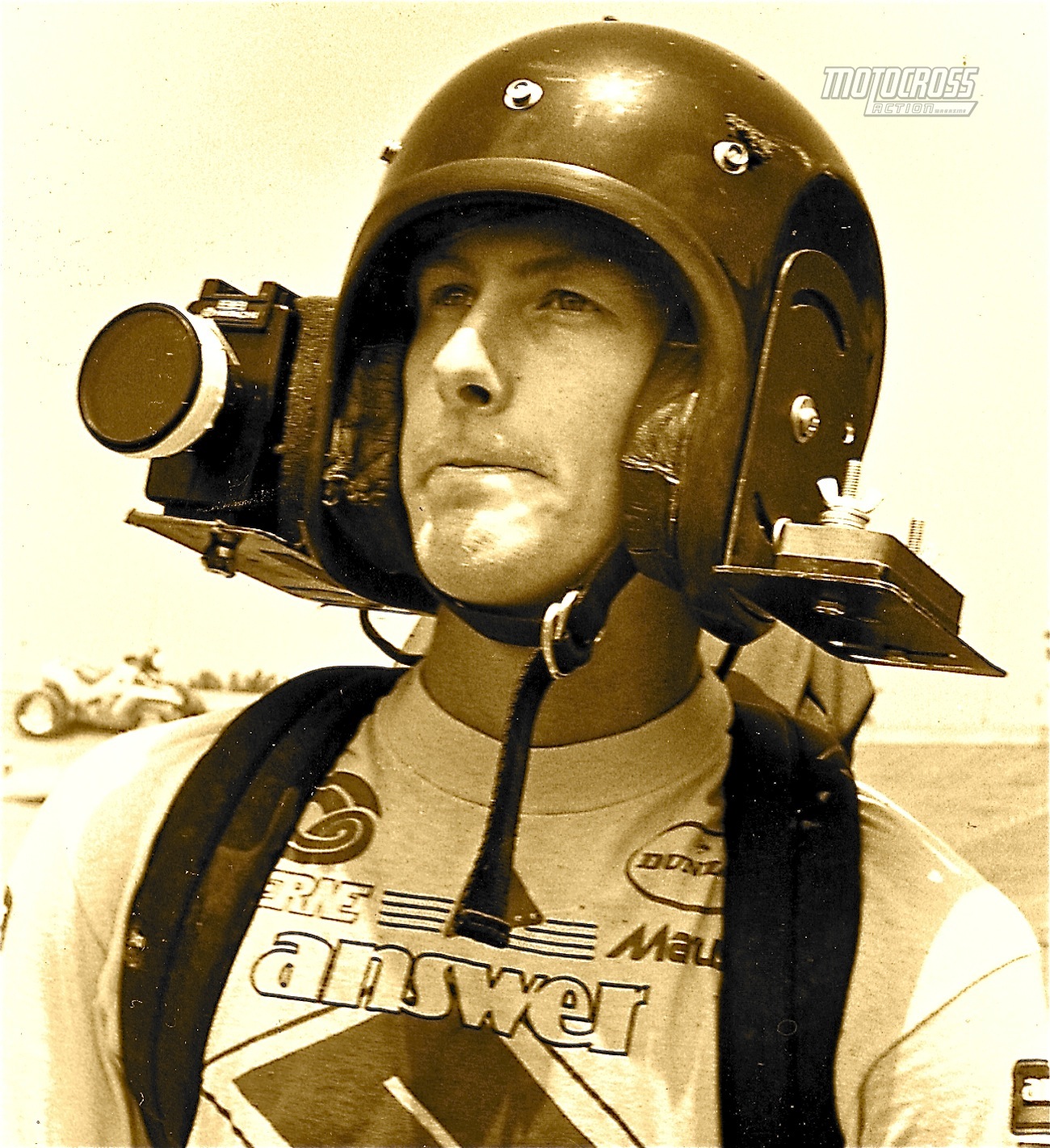 AMA Nation Motocross press release: Current AMA Pro Racing "Rules for Professional Motocross Competition" item 2.11 (e), establishes restrictions on the use of "any on-board or helmet- mounted video recording device or its likeness while operating a vehicle on the race course, except upon approval by MX Sports Pro Racing." These restrictions were necessary to protect the exclusive broadcast rights of applicable series partners and limited the use of helmet cameras to specific brands.
Although the broadcast rights for all "on-track" images or video content originating from National events are wholly owned by MX Sports and it broadcast partners, both MX Sports and its partners value the social media voice and promotional contribution of its riders in the support of themselves and of the Series. Accordingly, effective with the 2019 Series, helmet camera brand restrictions have been dropped, and AMA Pro licensed riders with approved helmet cameras may have unlimited use of all video content for internal engineering and rider support purposes, and limited use of "on-track" video content for public distribution.
There are restriction including: (1) Helmet camera footage is restricted to 60 seconds in length each. (2) No helmet camera footage may be sold or used for commercial purpose. (3) All helmet camera footage originating from a National event is the exclusive property of MX Sports Pro Racing. Riders must give MX Sports Pro Racing and its broadcast partners unlimited access to all footage. (4) Riders must submit a completed Helmet Camera Application and cameras must be mounted in a way that does not compromise the structural integrity of the helmet
ANOTHER TRADE WAR WITH EUROPE?

According to the Motorcycle Industry Council (MIC): Trade tensions are heating up with the European Union over an ongoing dispute between aircraft manufacturer subsidies, with EU's Airbus in one corner, and American rival Boeing in the other. It is a 14-year-old quarrel that the World Trade Organization has struggled to litigate. The U.S government has laid down a proposed $11 billion in retaliatory duties on European cheeses, wine, airplane parts, and 500cc to 700cc motorcycles.
BAJAJ WANTS A STOCK TRADE FROM KTM TO KTM

Indian motorcycle manufacturer Bajaj bought a large share in KTM a decade ago. What started in 2007 has evolved into one of the biggest partnerships between an Indian and a foreign motorcycle manufacturer since Hero Honda. Now, Bajaj wants to swap its 48 percent stake in KTM AG (the manufacturing company of KTM bikes) for a comparable stake in KTM Industries AG (the holding company which owns KTM, Husqvarna and WP).
The stock swap will have no effect on the motorcycles, but if Bajaj owns a share of the parent company they will have a bigger voice in what happens. Thanks to the technical know-how from KTM, Bajaj has been able to further amplify its manufacturing techniques while still delivering competitive pricing in the massive Indian motorcycle market. For their part, KTM has been able to use Bajaj's Chakan-based plant to make 125cc, 200cc and 390cc Dukes for KTM, which are sold not only in the domestic Indian market but also exported to Europe, USA and Japan. While the deal is yet to be finalised, it could come to fruition by the second quarter of 2019.

HONDA, YAMAHA, SUZUKI AND KAWASAKI COLLABORATING ON ELECTRIC BIKE STANDARDS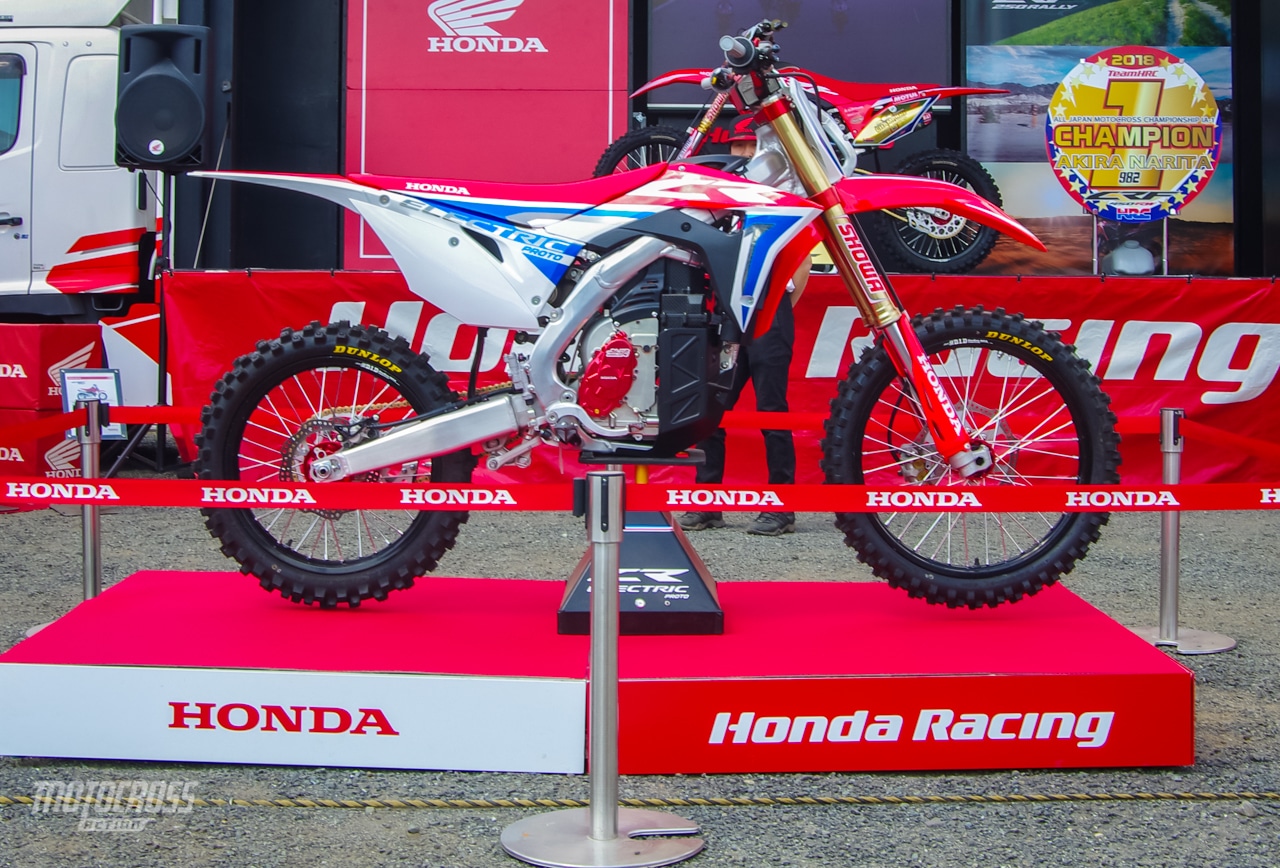 The Big Four Japanese motorcycle manufactures plan to create a unified standard for electric bikes to give a boost to the electrification process. The four Japanese manufacturers plan to work together to develop common platforms for battery, battery charging and charging plugs. It is unlikely that they will share chargers, but the move is seen as a boost to get more people to ride electric motorcycles. Yamaha, Honda and Kawasaki all have electric bikes in the works.
MITAS IS LAUNCHING ALL-NEW MOTOCROSS COMPETITION TIRE: THE TERRA FORCE-MX
Mitas, part of the Trelleborg Group, is launching the completely new Mitas Terra Force-MX motocross competition line. The complete line is available now. The Mitas Terra Force-MX line is intended for both professional and amateur riders seeking higher performance. It replaces the previous motocross competition range and was developed in cooperation with professional motocross riders on different tracks and various types of terrain. The new line is offered with three different tread patterns: Terra Force-MX Sand, Terra Force-MX Soft and Terra Force-MX Medium-to-Hard. For more info go to www.mitas-tires.com
TERRA FORCE-MX SAND: The rear sand tire has a semi-paddle construction with wide row spacing which ensure maximum cleaning. Large center lugs provide traction and the layout of the side lugs ensure outstanding cornering, while the outer block profiles bring superior traction.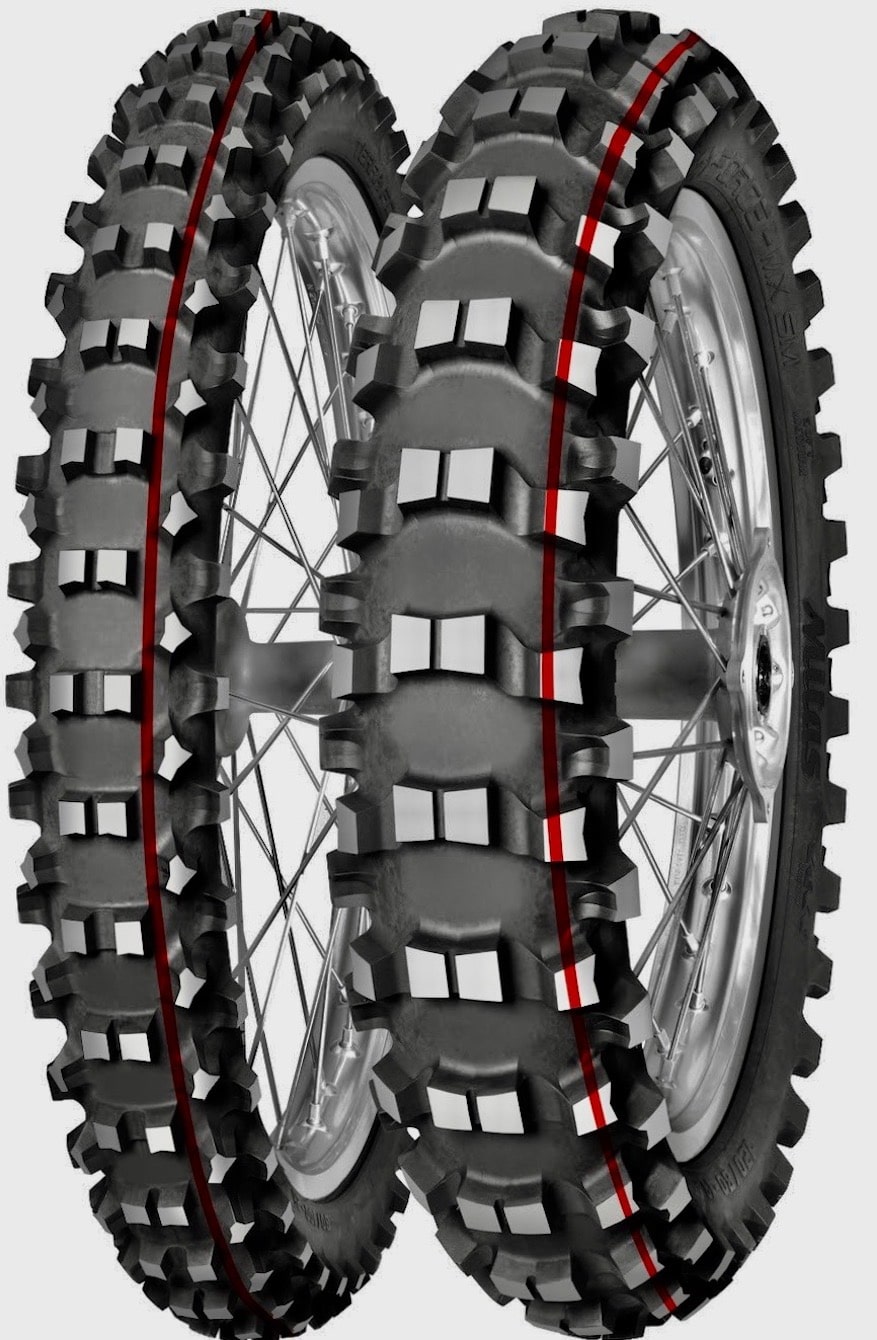 TERRA FORCE-MX SM: This soft terrain tire feature a tapered knob design that chisels its way through the soft ground for traction. The high well-spaced knobs are tied at the base for reinforcement to give a longer life. The compound is softer than used on the sand version
TERRA FORCE-MX MH: Designed for medium to hard terrain, the rear tire's knobs offer maximum traction on all terrain applications with surface area and a new tread compound ensuring a balance between stiffness, reliability and long-lasting performance.
HUSQVARNA REVEALS PLANS TO CHANGE ITS 250 GP TEAM, BUT DOESN'T SAY WHO IT WILL BE, JUST WHO IT WON'T BE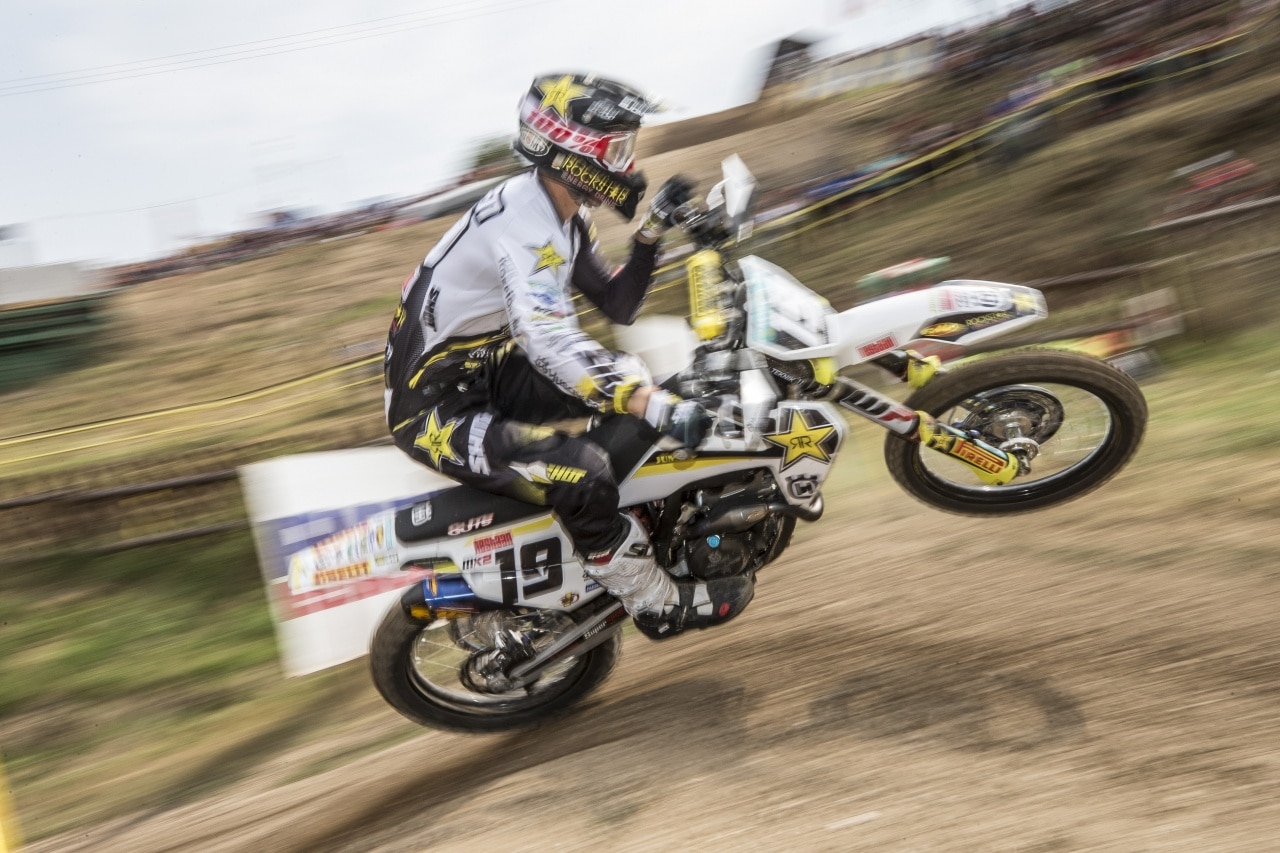 It was a strange announcement, but Husqvarna Motorsports is going to drop the Jacky Martens-run JM Racing team at the end of the 2019 FIM 250 GP season. It's nice to know you are being fired, but it's still a shock. In place of Marten's JM Racing team, Husqvarna "will change to a new operational and management structure, starting from 2020, and will field two factory-backed and one officially supported rider in the 250 class of next year's FIM Motocross World Championship."
Head of Husqvarna Motorsport Diego Clement said, "Without question, this is a significant and important decision for Husqvarna Motorsports and all parties involved. Intentionally, this announcement comes early in this year's racing season so as to allow the necessary time to plan ahead for 2020 while also minimizing any possible distractions surrounding the current team structure, during the weeks and months ahead. Our decision to look to the future and align the Rockstar Energy Husqvarna Factory Racing 250 program with a new team is well-considered. With talented 250 riders already under multi-year contracts with Husqvarna Motorsports, this new partnership will ensure that Rockstar Energy Husqvarna continues to thrive and maintain its strong position in 250 class competition. While this is an important change, Husqvarna Motorsport remains 100 percent committed to supporting Jacky Martens and the entire JM Racing team as they challenge for this year's 250 World Championship title."
AMA APPROVES ELECTRIC MOTORCYCLE RACING, BUT THEN IT DOESN'T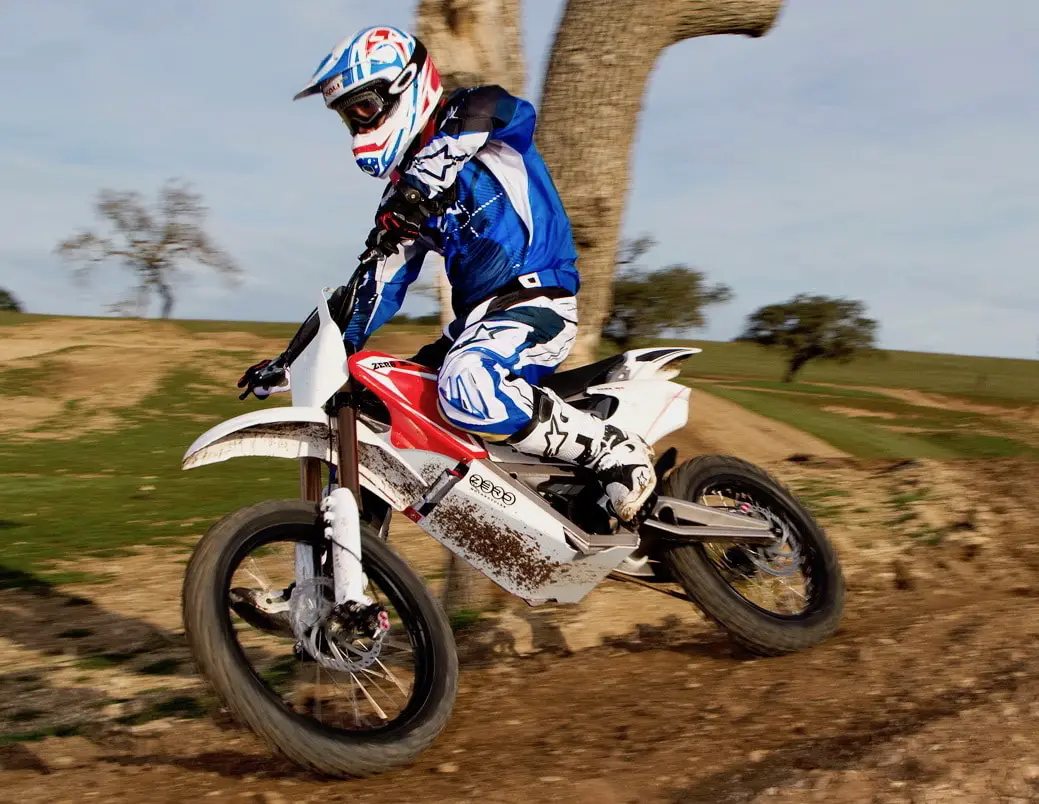 At the Annual AMA Congress, made up of AMA Commissions, state chapters representatives and select chartered organizers, the AMA Technical Commission adopted resolutions that would create cross-disciplinary definitions of electric motorcycles and electric bicycles and —if an event allows electric motorcycles, identified classes in which electric motorcycles could compete.
The commission chose to table a resolution concerning electric motorcycles for youth and equipment standards for electric motorcycles, choosing, instead, to form a working group that will research and create rules for consideration for the 2020 AMA Racing Rulebook.
MXA PRODUCT SPOTLIGHT: CUSTOM ENGRAVED WORKS CONNECTION BRAKE AND CLUTCH RESERVOIR CAPS


Works Connection is now offering an affordable option for customizing its front brake and clutch caps with your rider number. Now you the have the opportunity to run a professional look like the factory and pro riders do. Just visit worksconnection.com to see how simple and easy it is to get that personalized look for your ride.They will custom laser engraved your rider number (up to three numbers and one letter on their Blue, Red, Green, Orange or Black anodized caps. The engraving cost $9.95 and the caps retail for $27.95. Go to www.worksconnection.com.
2019 AMA NATIONALS BAN, BUT DON'T BAN, CDB OIL SPONSORSHIP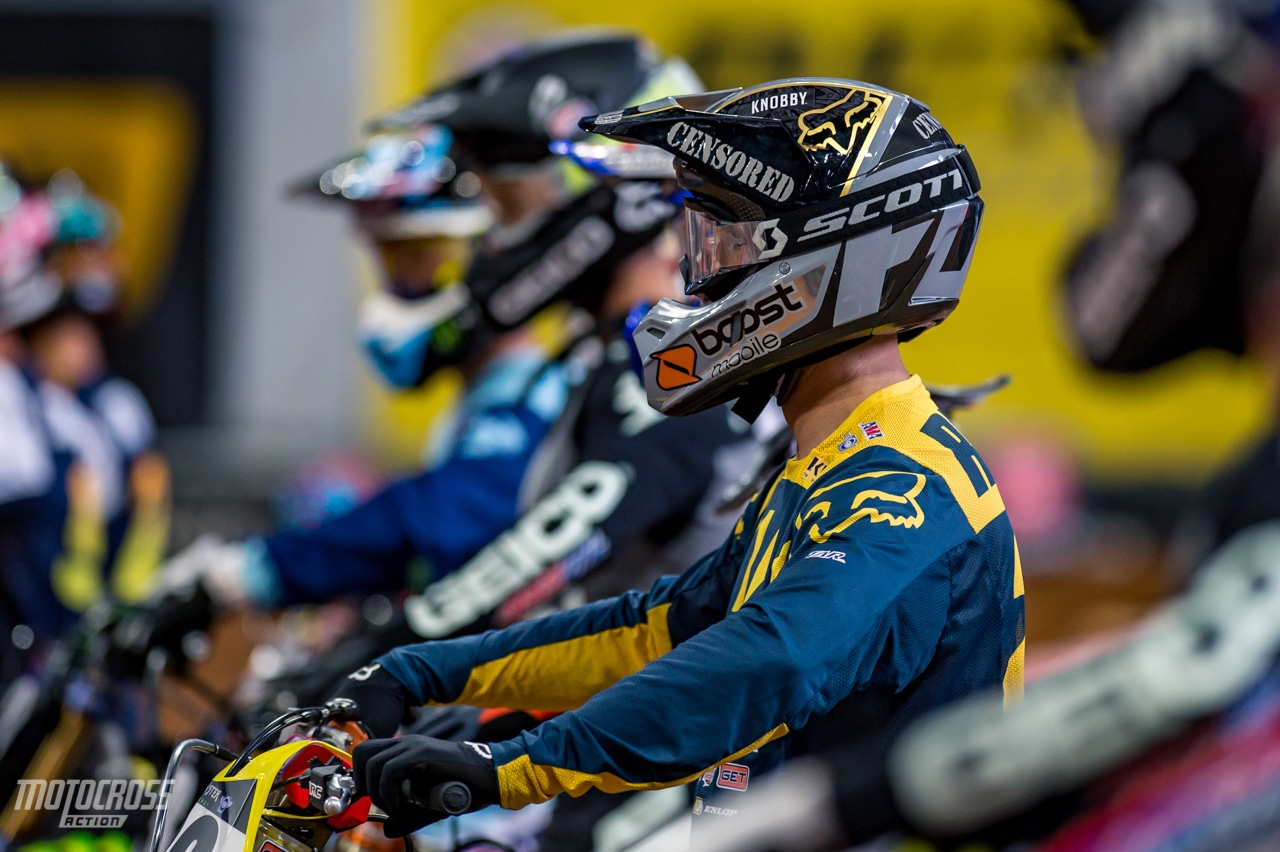 The new CBD ruke: At the Lucas Oil Pro Motocross Championship the signage and promotion of all CBD products on or by riders, team members or their machines remains prohibited. Riders and team members are prohibited from having CBD-related logos or other promotional displays on their person, uniform, gear or motorcycle, or on any other item that may appear in-broadcast. No in-broadcast visual or verbal mention of CBD-related products will be permitted.
This restriction, however, does not prohibit riders and teams from securing hemp-derived CBD product sponsors, so long as the aforesaid in-broadcast regulations are complied with. Riders are free to obtain hemp-derived CBD Product sponsors only and may display their logos on their team rigs or in their display areas, make mentions in off-air interviews, and otherwise promote their sponsor. All other CBD products remain restricted and may not be promoted. The intent of this policy is to prohibit the in-broadcast signage or promotion of CBD products only – not to limit or restrict riders from obtaining legal hemp-derived CBD product sponsorship.
Until further notice, riders will be required to cover or remove any logo or image in violation of this policy. Failure to comply will result in removal of the rider and/or team member from the race program. In addition, sanctions may be applied pursuant to the AMA Pro Racing Rules for Professional Motocross Competition for any willful or reckless violation of this policy.
HUSQVARNA AND KTM HAVE REPORTEDLY BANNED THEIR FACTORY RIDERS FROM RIDING AT PUBLIC TRACKS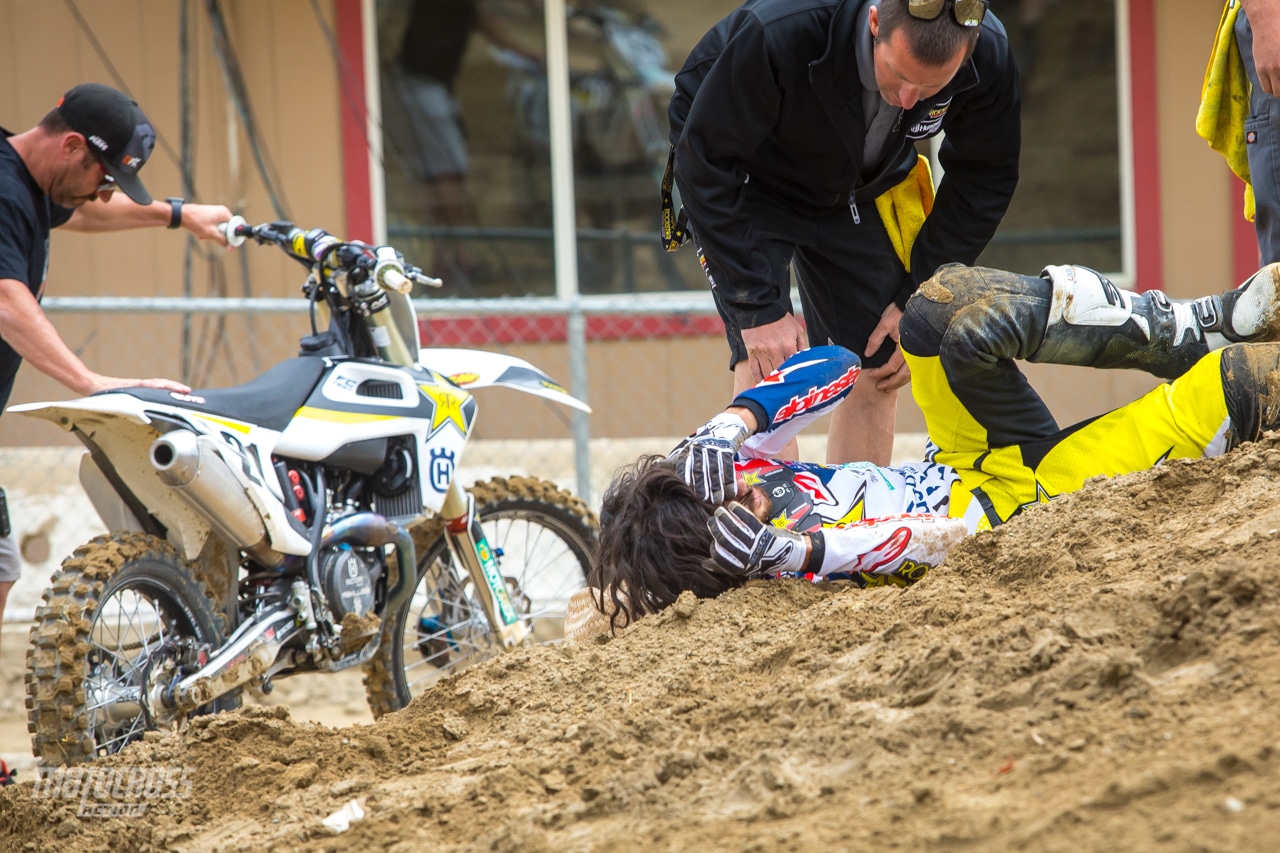 After the high-profile accidents involving Jason Anderson and Dean Wilson, KTM and Husky management have reportedly laid down a rule that bans their sponsored factory riders from practicing on tracks open the public.