MXA'S MAMMOTH MOUNTAIN MOMENTS & SNAP SHOTS
Click on images to enlarge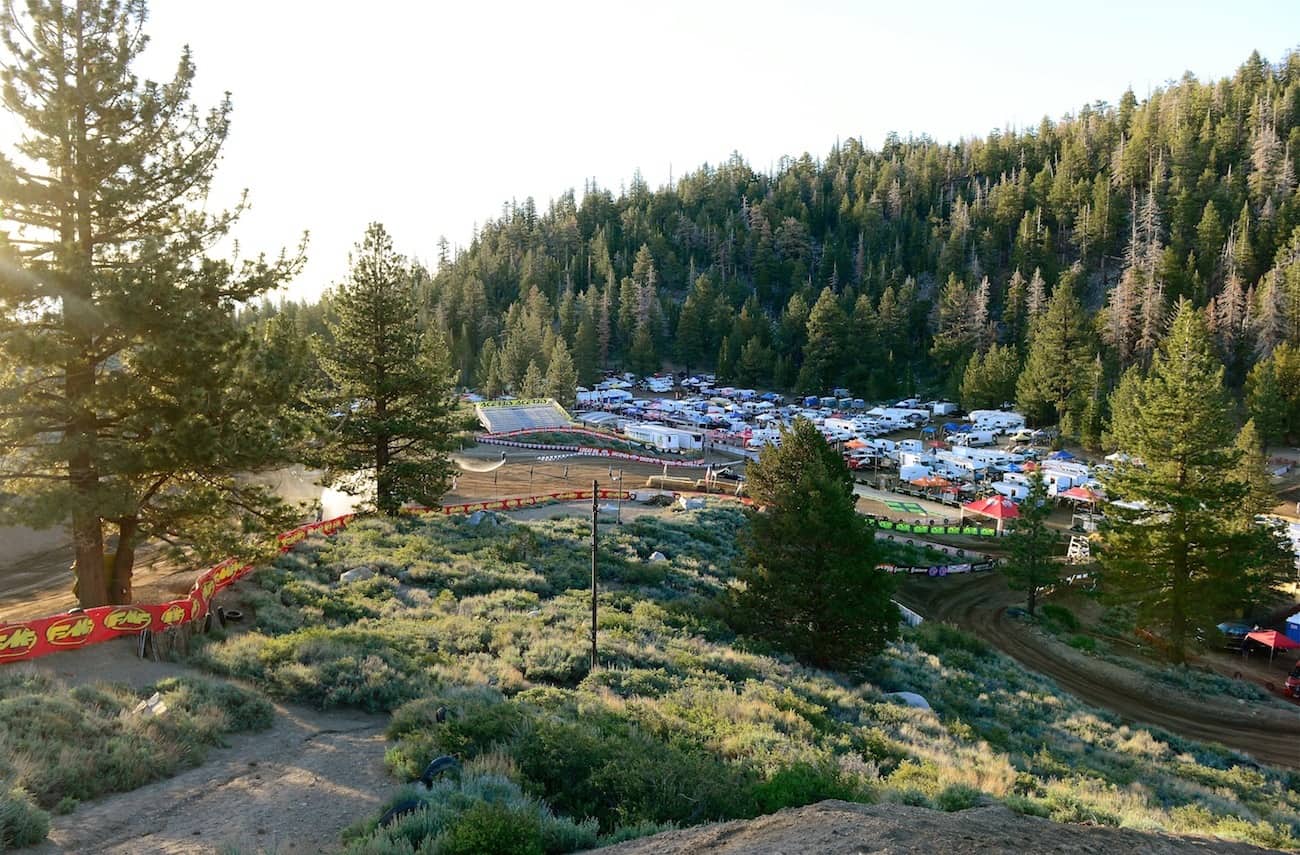 Looking down on the start from the top of the first hill.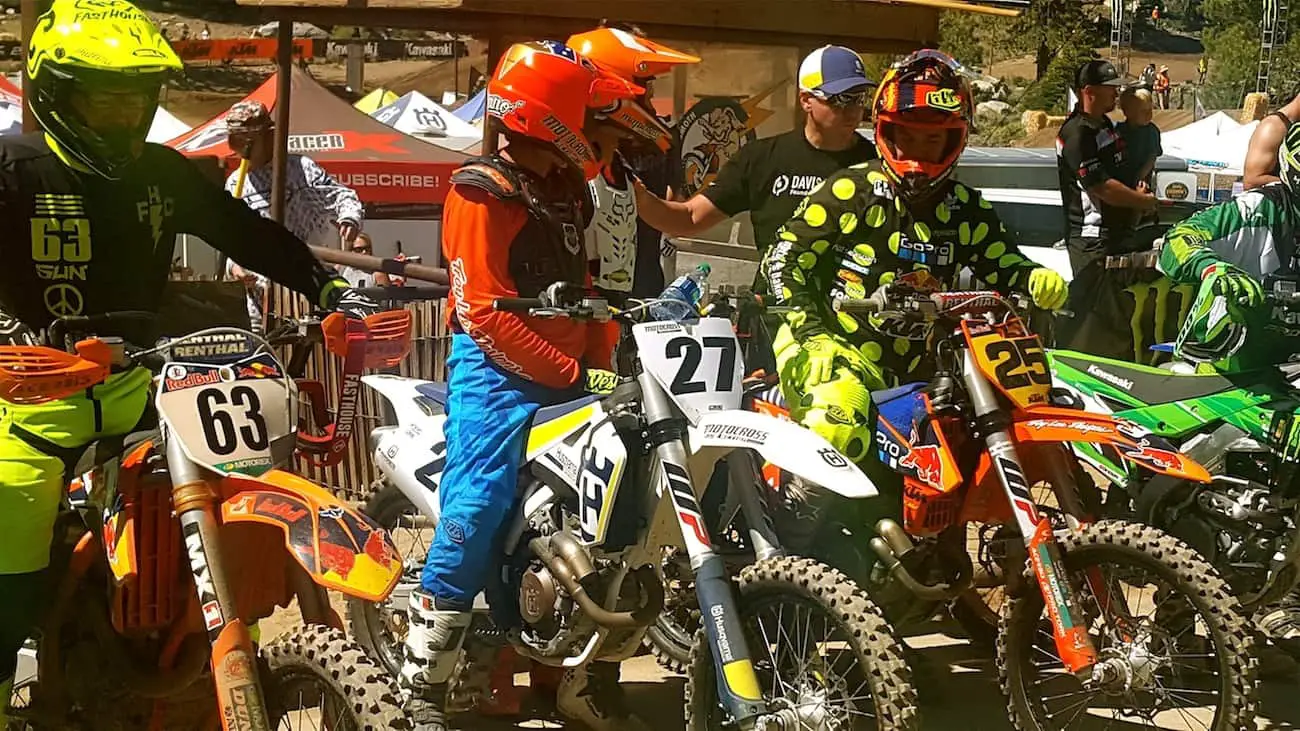 Chuck Sun (63), Dan Alamangos (27) and Troy Lee (25) on the line, while Dennis Stapleton waits behind them for his moto.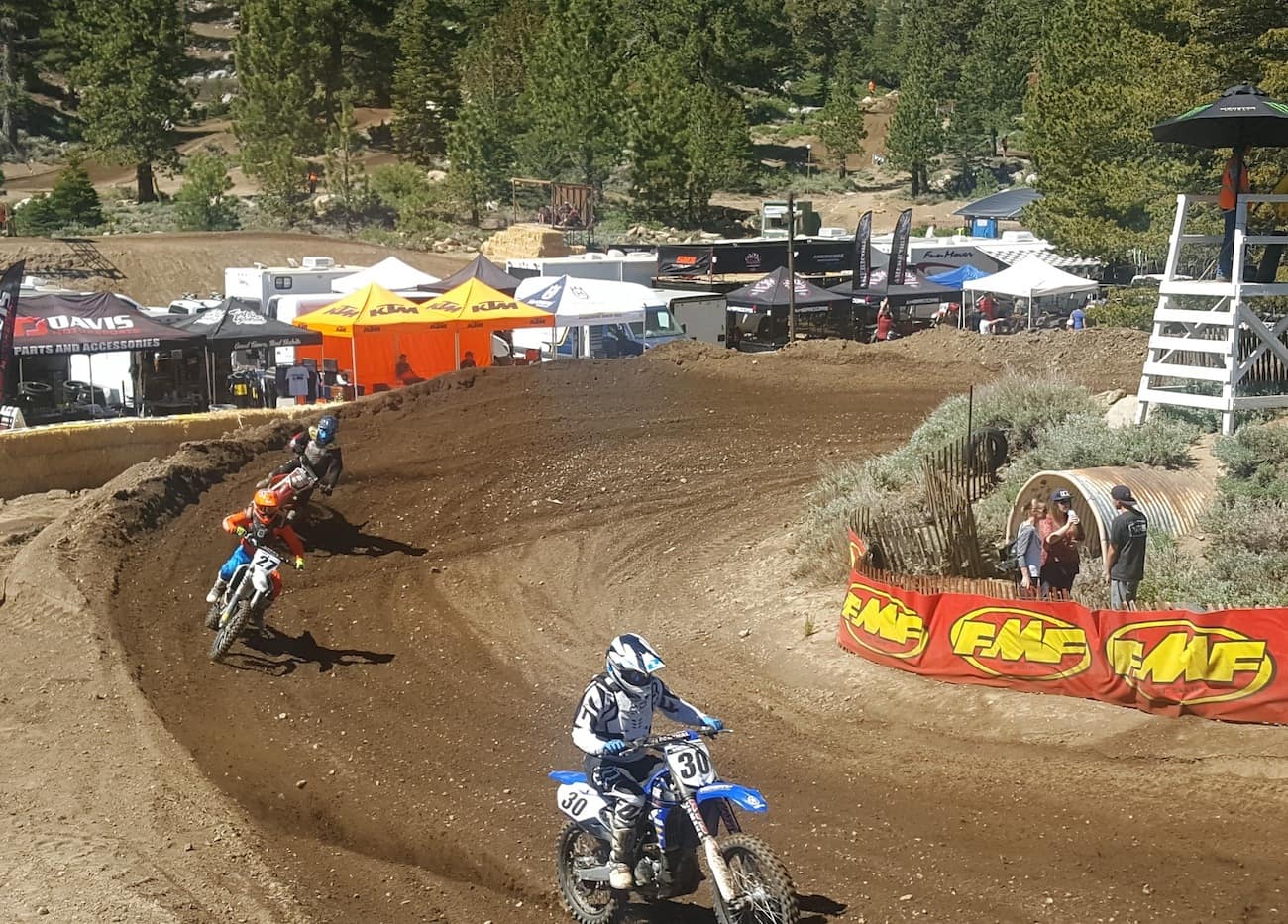 With the temperatures back home hovering near the century mark, the high elevation of Mammoth guaranteed cool weather, thin oxygen and a good chance of a sunburn. The best top soil disappeared decades ago, but the dirt underneath is still good.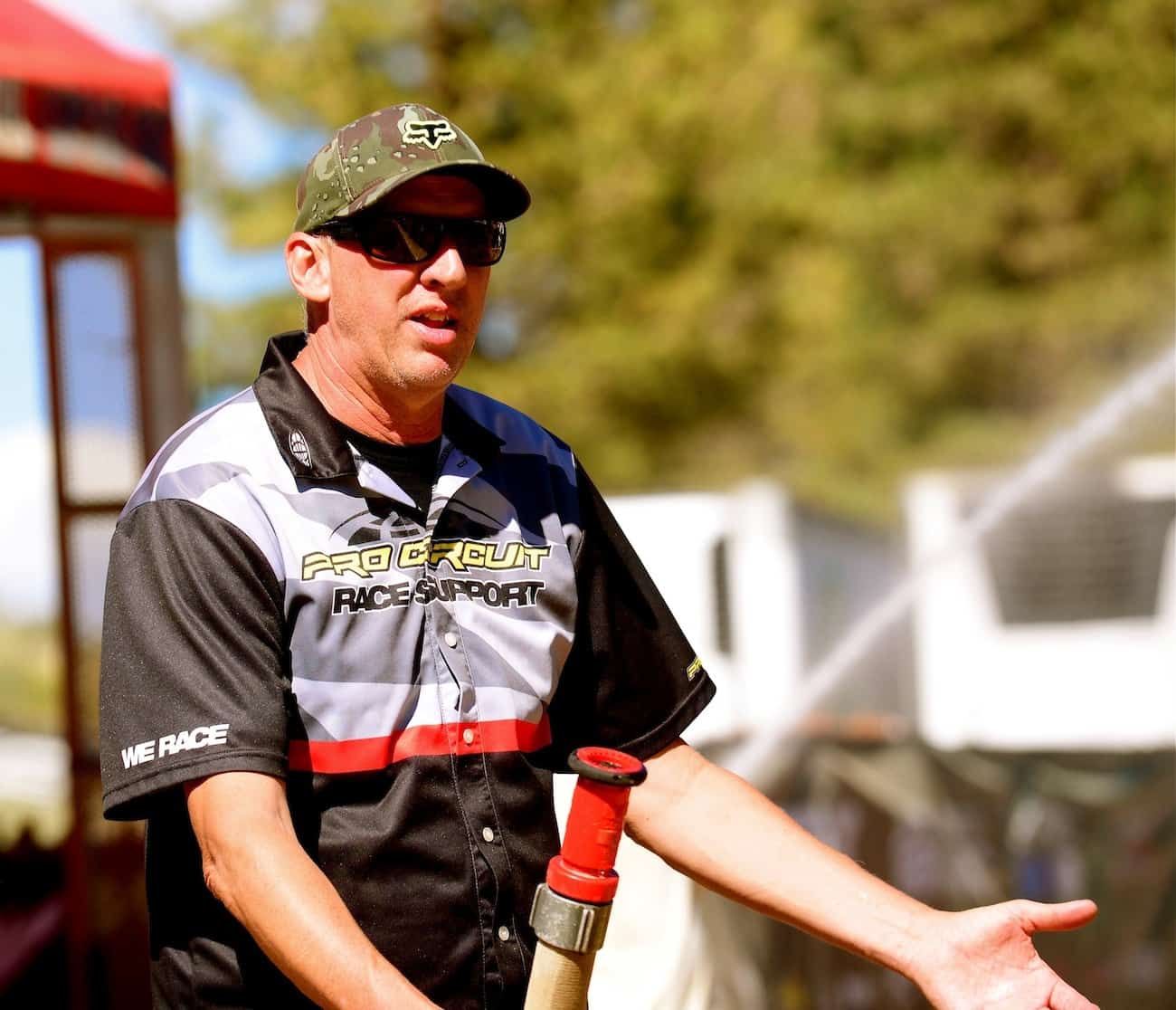 "Hey, give me some water pressure." Bones is a busy man. He shuttled between Mt. Morris, Mammoth and Muddy Creek, but still managed to get some fishing in.
Touching moment. REM promoter Frank Thomason and wife Myra wait on the starting line. Once their Mammoth race adventure is over, its back to Glen Helen for this Saturday's REM race.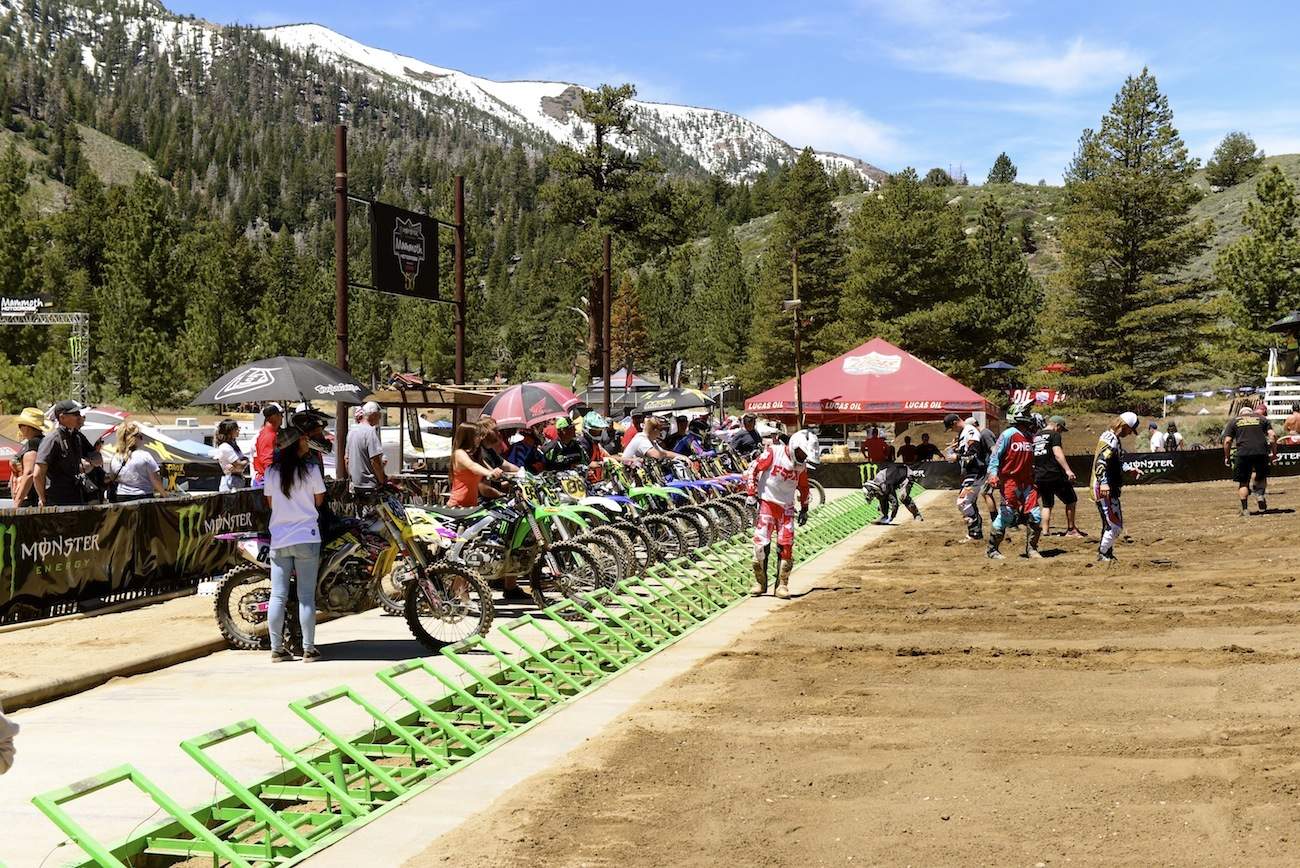 Mammoth didn't have full gates (in every class). The promoters have become greedy and instituted qualifying races that tripled the cost, as though it was cheap to spend a week in a mountain resort to begin with.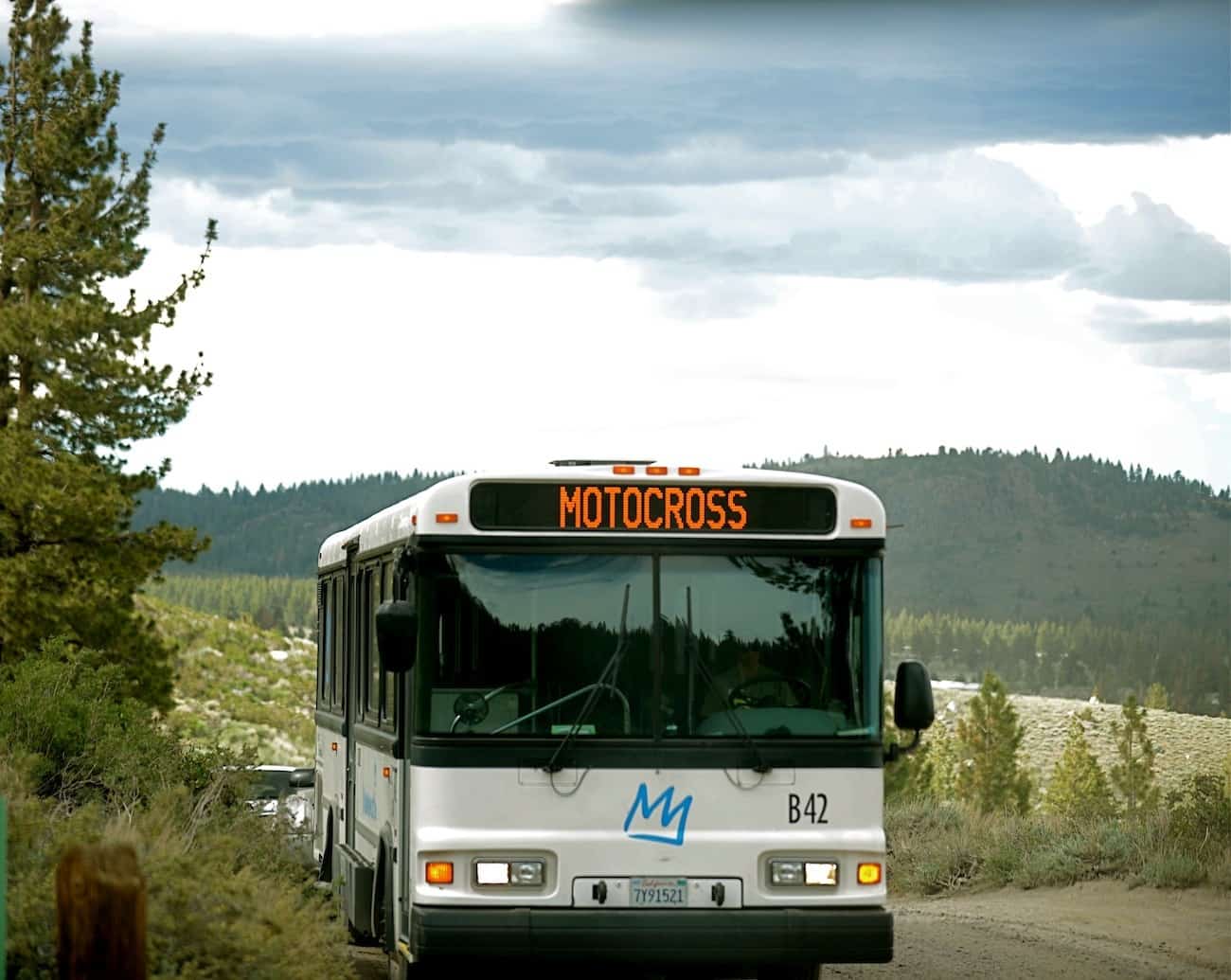 Public transportation—Mammoth-style.
Max Lee (25) and Scott Boston (932) at the tree turn.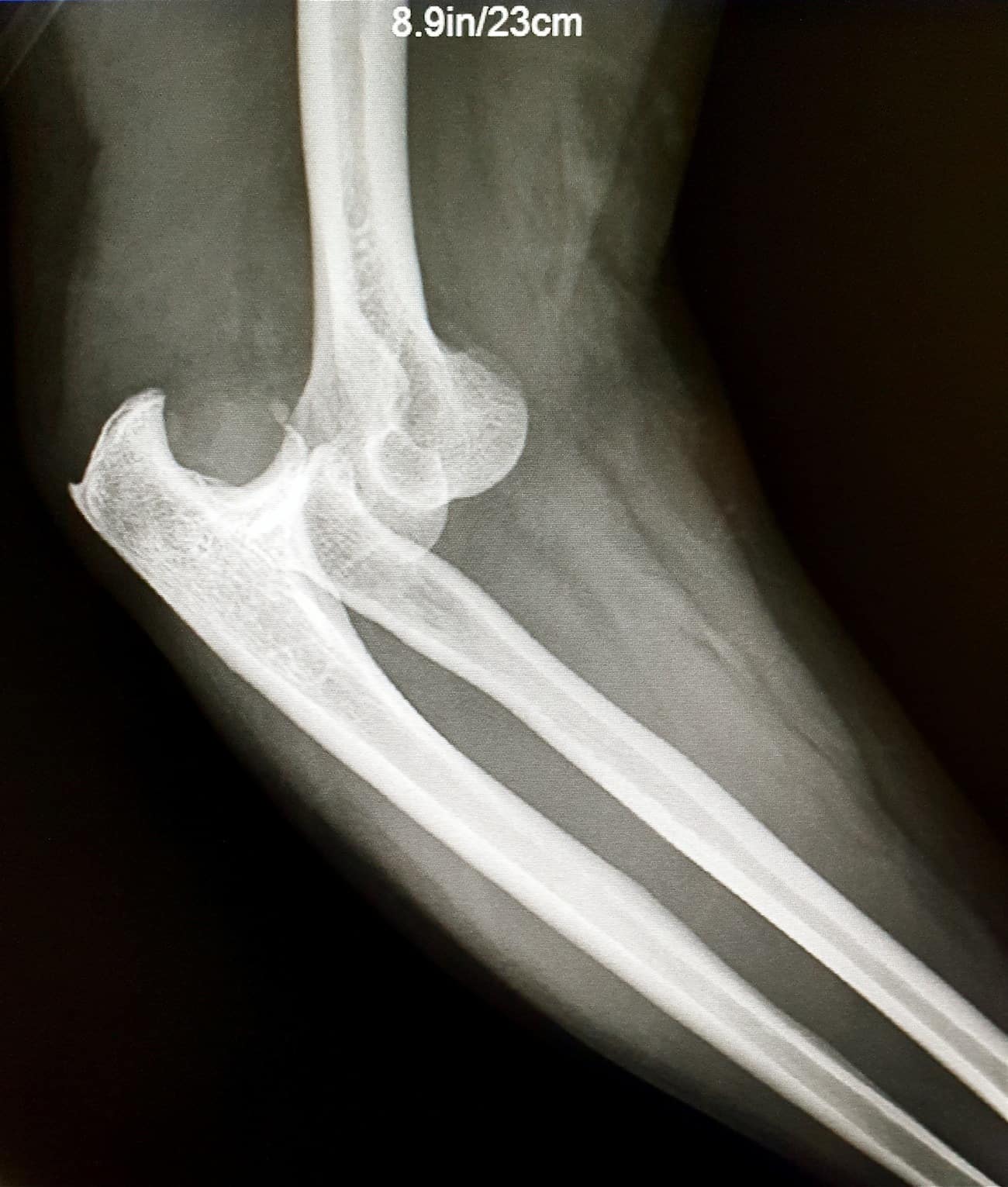 KTM's David O'Connor got run over and suffered a dislocated elbow. Jody says that the good news is that it won't require surgery and David can still work on his bike with one arm. David says the bad news is that he won't be able to ride for two months, but that Jody will still want him to work on his bike.
WHAT THE TRACK LOOKS LIKE IN 2017

Photos: Dan Alamangos, David O'Connor and the local X-Ray technician