MXA'S R&D RACING KTM 125 TWO-STROKE PROJECT BIKE VIDEO
MXA'S R&D RACING FULLY MODIFIED KTM 125 TWO-STROKE PROJECT BIKE VIDEO
Our KTM 125 two-stroke project bike was built by R&D Racing and it's the third bike in the line up for our 125 two-stroke project bike shootout. Dean Dickinson from R&D Racing built the engine on this bike and his focus was on keeping the original power curve of the KTM while increasing the power in each point on the curve. For the suspension, MX Tech took over and they swapped out the WP shock for their handmade in the USA "National Shock" on the rear and they added their A-48R Air System on the forks. To check out our Pro Circuit built Husqvarna TC125 Project bike, click here. To learn all about our Twisted Development built YZ125 before we put the three of them together for our shootout, click here. 
Our R&D Racing KTM 125 Project bike in the studio.
Up close on The National shock by MX Tech.
The MX Tech A-48R forks not only work good, they look good too!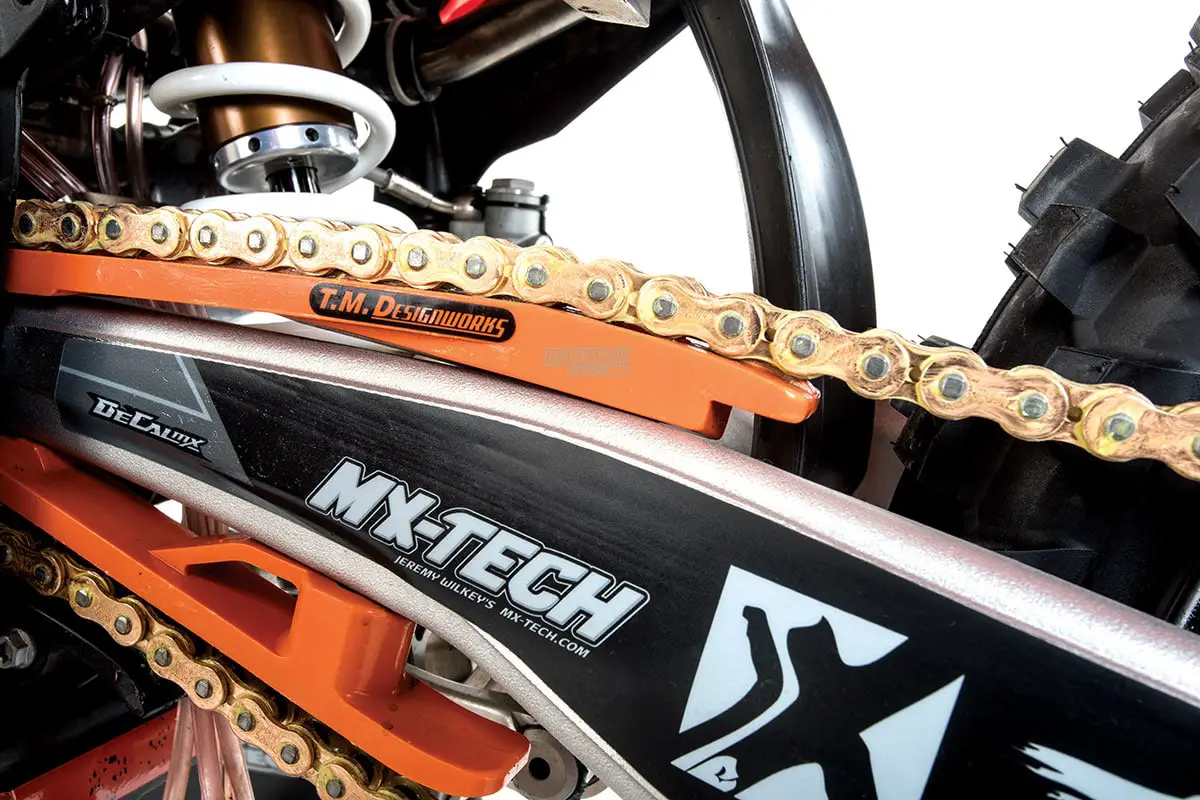 We use TM Designs chain guides on a lot of our test bikes. 
Up close on the Neken Bars.