MXA'S WEEKEND NEWS ROUND-UP: THE MATH DOESN'T ADD UP
2019 DETROIT SUPERCROSS TV SCHEDULE: DELAYED ONE HOUR TO 5:00 P.M. PACIFIC TIME ON NBC SPORTS

The 2019 Detroit Supercross will be shown on a one- hour delay on Saturday, February 23, at 5:00 p.m. Pacific Time (8:00 p.m. Eastern). Click on image to enlarge
2019 AMA SUPERCROSS WINNERS AT A GLANCE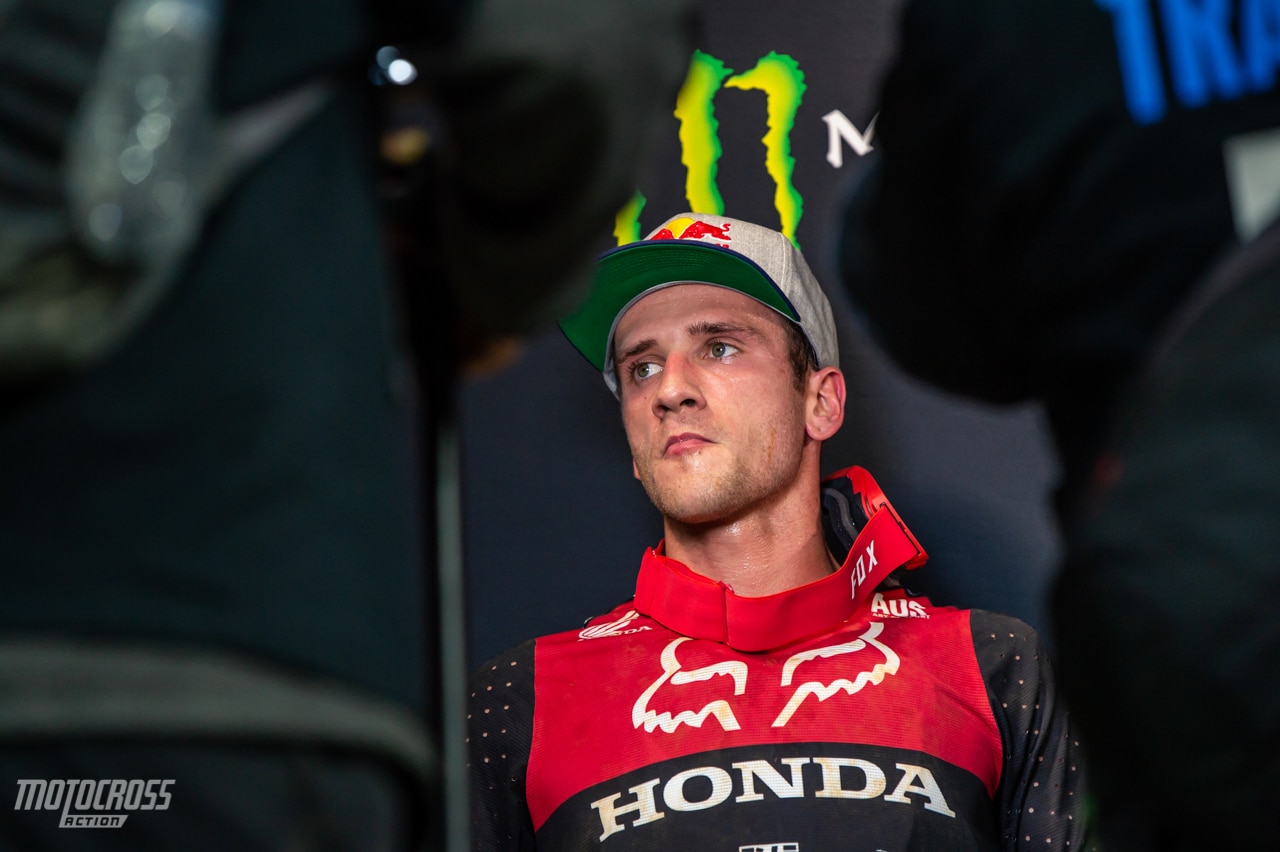 Ken Rozen is still looking for his first win since  the 2017 San Diego Supercross—a week later Ken broke his arm. Last week, Ken came within feet of winning in Dallas. He's not happy about losing by one foot.

Date               Venue                                            450                                250
Jan. 5……..Anaheim, CA………………..Justin Barcia………..Colt Nichols
Jan. 12…..Glendale, AZ…………………Blake Baggett……..Adam Cianciarulo
Jan. 19…..Anaheim, CA…………………Cooper Webb……..Shane McElrath
Jan. 26…..Oakland, CA………………….Cooper Webb……..Adam Cianciarulo
Feb. 2……San Diego, CA………………..Eli Tomac…………….Adam Cianciarulo
Feb. 9…….Minneapolis, MN………….Cooper Webb……..Austin Forkner
Feb. 16…..Arlington, TX………………..Cooper Webb……..Austin Forkner
Feb. 23….Detroit, MI……………………
Mar. 2……Atlanta, GA……………………
Mar. 9……Daytona Beach, FL………
Mar. 16…Indianapolis, IN…………….
Mar. 23….Seattle, WA…………………..
Mar. 30……Houston, TX………………
Apr. 6……..Nashville, TN……………….
Apr. 13……Denver, CO…………………
Apr. 27……East Rutherford, NJ…
May 4……..Las Vegas, NV……………
450 Points leader…Cooper Webb (KTM)
250 West points leader…Adam Cianciarulo (Kaw)
250 East points leader…Austin Forkner (Kaw)
WHO'S WHO IN AMA SUPERCROSS POINTS AFTER 7 of 17 ROUNDS

It is hard to fathom how Cooper Webb could have won 4 of the 7 Supercross races so far in 2019 and still only have a 2 point lead in the 450 Supercross Championship.

CURRENT AMA 450 SUPERCROSS POINTS STANDINGS
(After 7 of 17 rounds)
1. Cooper Webb (KTM)…150
2. Ken Roczen (Hon)…148
3. Marvin Musquin (KTM)…144
4. Eli Tomac (Kaw)…134
5. Dean Wilson (Hus)…110
6. Justin Barcia (Yam)…104
7. Blake Baggett (KTM)…101
8. Cole Seely (Hon)…94
9. Chad Reed (Suz)…93
10. Aaron Plessinger (Yam)…93
Brandon Hartranft (45) is ninth in 250 East points on his Cycle Trader YZ250F.

CURRENT AMA 250 EAST SUPERCROSS POINTS STANDINGS
(After 2 of 9 rounds)
1. Austin Forkner (Kaw)…52
2. Justin Cooper (Yam)…44
3. Jordon Smith (KTM)…42
4. Chase Sexton (Hon)…39
5. Alex Martin (Suz)…34
6. Mitchell Oldenburg (Yam)…34
7. Kyle Cunningham (Hon)…29
8. Kyle Peters (Suz)…29
9. Brandon Hartranft (Yam)…29
10. Martin Davalos (Kaw)…25
Adam Cianciarulo leads the 250 West by 8 points over Shane McElrath and will continue to lead until the next 250 West race, which is a combined East/West shootout in Atlanta on March 2.
CURRENT AMA 250 WEST SUPERCROSS POINTS STANDINGS
(After 5 of 10 rounds)
1. Adam Cianciarulo (Kaw)…114
2. Shane McElrath (KTM)…106
3. Colt Nichols (Yam)…104
4. Dylan Ferrandis (Yam)…102
5. R.J. Hampshire (Hon)…75
6. Jimmy Decotis (Suz)…73
7. Cameron McAdoo (Yam)…72
8. Garrett Marchbanks (Kaw)..71
9. Chris Blose (Hus)…70
10. Jess Pettis (KTM)…66
WHO'S IN & WHO'S OUT OF THE TOP TEN AFTER SEVEN RACES

Justin Brayton's 13th in Dallas didn't give him enough points to crack the top ten in the 450 points standings. He is 10 points behind 10th place Aaron Plessinger. If he had not missed San Diego with an injury, he'd be "In Like Flynn."

Joey Savatgy gained one place in the 450 points standings in Minnesota and two places in Dallas to jump from 15th to 12th in two rounds. He is 17 points behind Plessinger and Chad Reed, who are tied for tenth with 93 points to Joey's 77.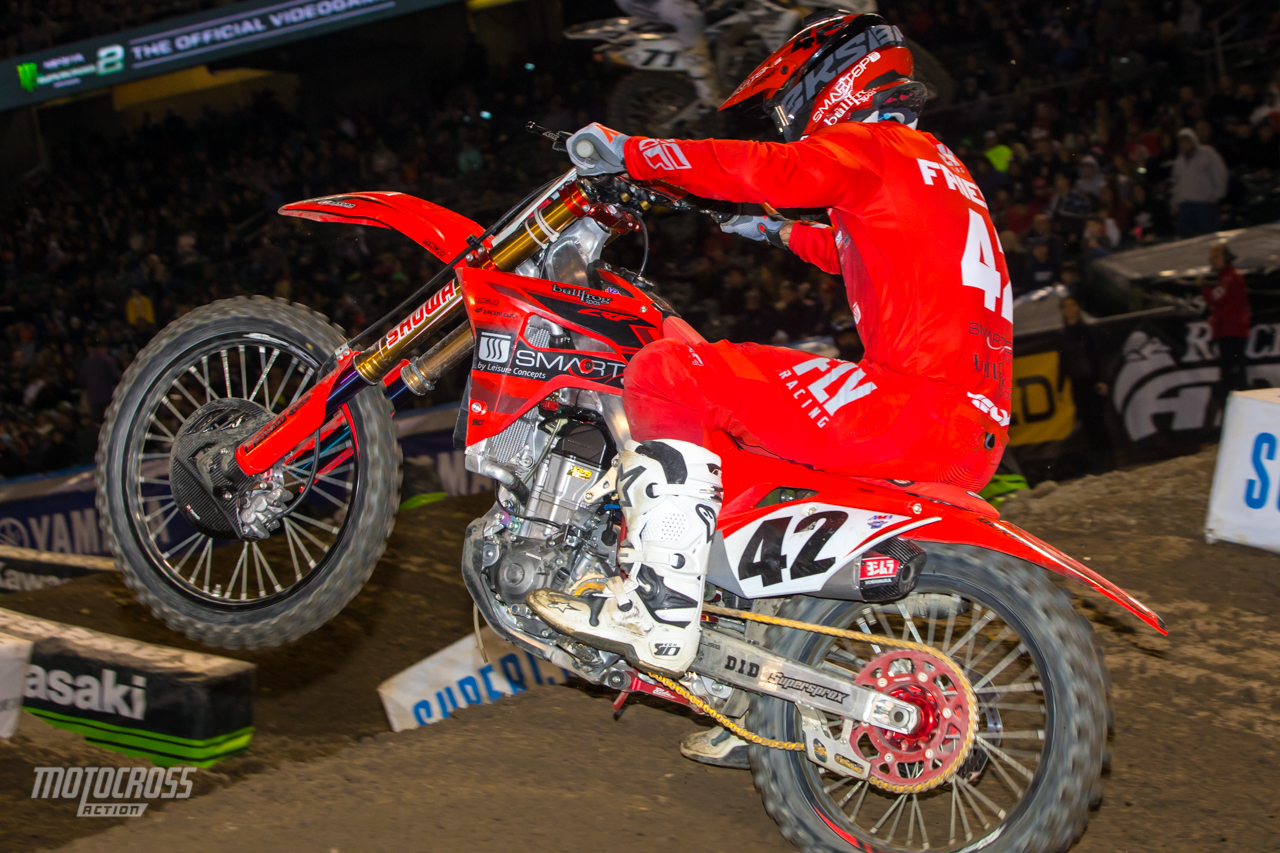 Vince Friese is 13th in 450 points, but he got hurt in Dallas and sat out the race. It is the only race he has missed so far, but it pushed him 28 points out of the top ten.

Justin Bogle has made every main event and has been as high as 4th place (San Diego), but that one good finish was erased by a 20th in Dallas. Justin dropped one spot in the 450 standings to 14th.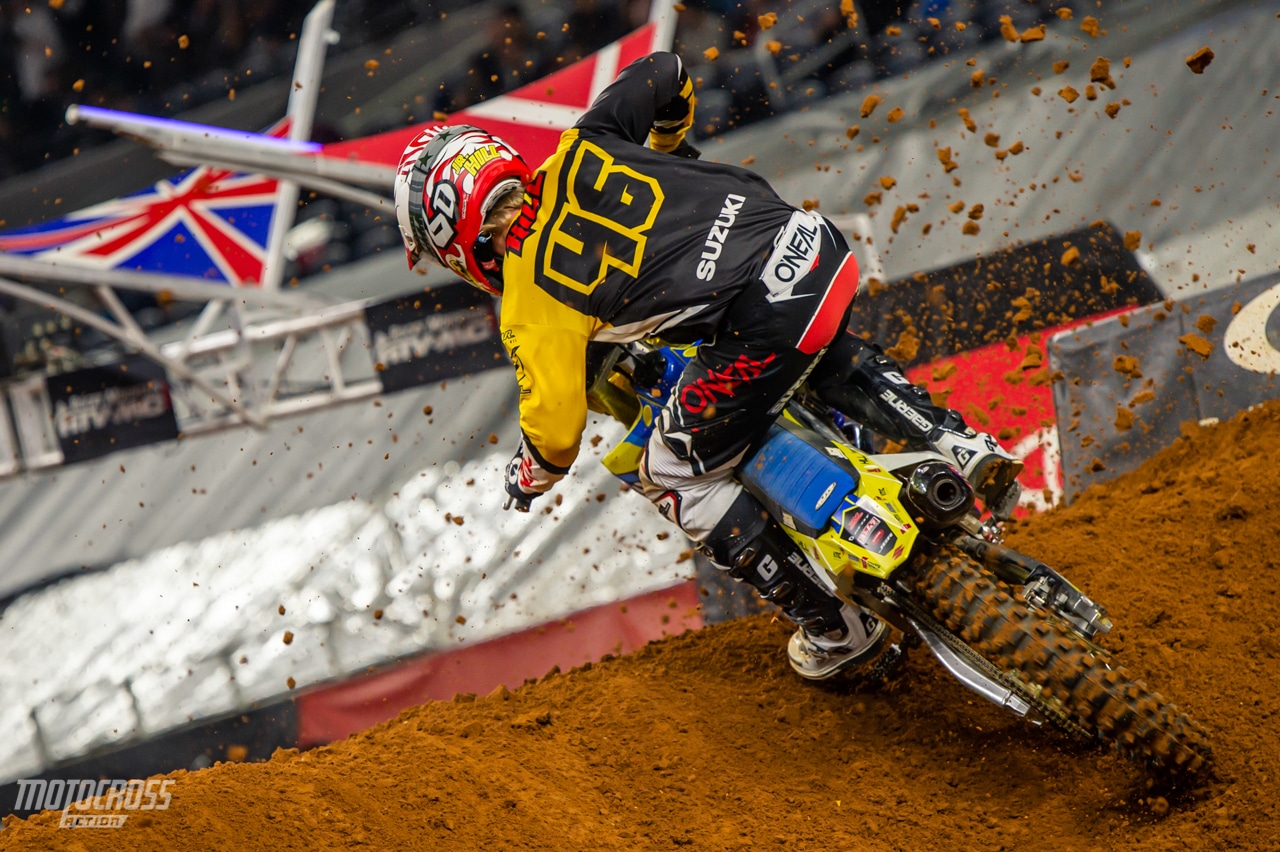 Justin Hill certainly hasn't been living up to the hype he created when he raced his first 450 Supercross last year. He is 15th in points, hasn't made the top ten yet and missed two of the seven races with injuries. He is only 3 points ahead of Jason Anderson, who has missed the last four races with a broken arm.
Tyler Bowers got disqualified in Dallas for T-boning Justin Barcia in their heat race. If Bowers had made even the slightest attempt to turn his front wheel, he could have claimed that it was just a racing incident. But, he didn't. He was paying Barcia back for taking him out and breaking his leg at the Monster Cup last October. Tyler is 17th in AMA 450 points, but is 51 points out of tenth place, 62 points behind Barcia and 108 points behind leader Cooper Webb.
Kyle Chisholm missed one race and finished 22nd in one race, but on average he has been a 15th place rider. Kyle is 18th in AMA points


Ben Lamay's best finishes are two 15th place scores at San Diego and Dallas. He is currently 19th in AMA 450 points.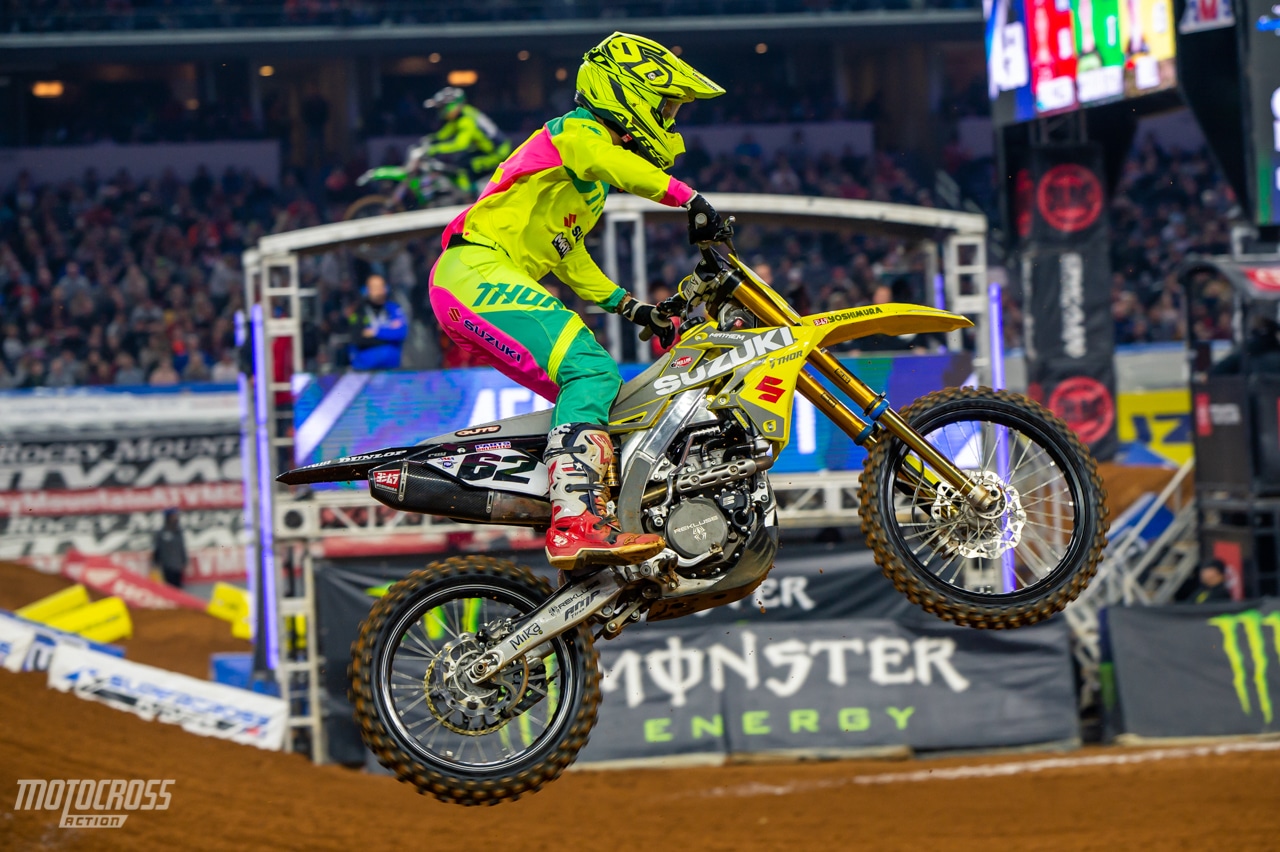 Only 11 riders have scored points in all 7 races so far in the 2019 season. Alex Ray is one of only  four riders to have scored points in 6 races and is in 20th place in 450 point (64 points out of tenth place).

AMA 450 SUPERCROSS POINT (10TH THROUGH 20TH)
11. Justin Brayton (Hon)…83
12. Joey Savatgy (Kaw)…77
13. Vince Friese (Hon)…65
14. Justin Bogle (KTM)…63
15. Justin Hill (Suz)…49
16. Jason Anderson (Hus)…46
17. Tyler Bowers (Kaw)…42
18. Kyle Chisholm (Suz)…38
19. Ben Lamay (Hon)…36
20. Alex Ray (Suz)…29
COME WITH US ON OUR FIRST DAY OF TESTING THE 2019-1/2 KTM FACTORY EDITION
CLASSIC MXA TEST RIDER PHOTOS: ED ARNET BACK IN 1987

MXA assistant editor Ed Arnet on a 1987 Honda CR250 wearing mismatched gear (O'Neal jersey and gloves, AXO pants, Gaerne boots, HRP chest protector, Bell helmet and Smith goggles). Note the "Made in Finland" tag on the AXO pants and the duct tape holding the front of the seat down. Arnet worked at Motocross Action  before moving to MOTOcross magazine, Mountain Bike Action magazine and Dirt Bike magazine. Ed had  10 "Top 20" finishes in the AMA Nationals, with his best being a 10th at the Las Vegas 500 Nationals in 1985.
YOU DO THE MATH! SUBSCRIBE TO MXA & GET A $25 CHAPARRAL GIFT CARD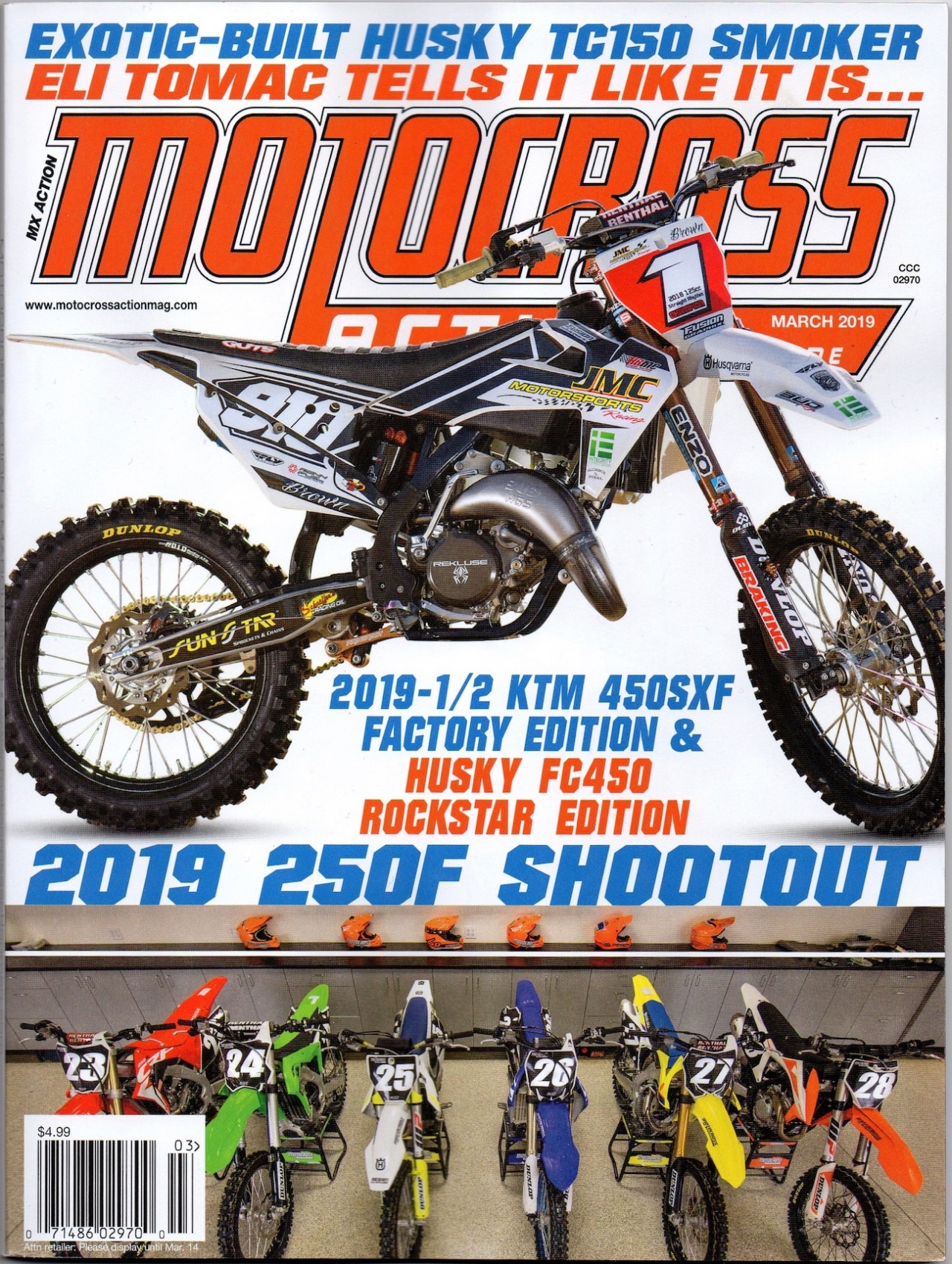 If you subscribed to Motocross Action, you would have already got the March 2019 issue of MXA  in your mailbox, computer or iPhone  by now.
The March issue of MXA is jam-packed with bike tests, product reviews and moto-info. Not only do we have the 2019 MXA 250 Four-Stroke Shootout in this issue, but a 2019 Husqvarna FC350 test, 2019 Yamaha YZ250 two-stroke test,  a retro-test of Chad Reed's 2002 L&M Yamaha YZ450F and a 2019 Honda CRF250 test. Plus, a test of Carson Brown's Straight Rhythm winning Husky TC125 two-stroke and Austin Forkner's 2019 AMA 250 East Supercross KX250 four-stroke. Not to mention an revealing interview with Eli Tomac.
Do you subscribe to MXA? You should. We know that you think that print magazines are dead and that the internet will fill the void, but most of the stuff in the current issue of MXA won't appear on the web for several months, if at all. Luckily, you can get all of MXA on your iPhone, iPad, Kindle or Android by going to the Apple Store, Amazon or Google Play or in a digital version. Even better you can subscribe to Motocross Action and get a $25 Chaparral gift card to spend on whatever motorcycle parts or products you need. You can call (800) 767-0345 or CLICK HERE or click on the box at the bottom of this page.
MXA AD OF THE WEEK: 1990"HOLY KAW" KAWASAKI AD

The 1990 Kawasaki KX line-up was among the best looking green machines ever. Back in 1990 Kawasaki had a KX60, KX80, KX125, KX250 and KX500.
DAY ONE: MXA'S 2019 HUSQVARNA ROCKSTAR EDITION FC450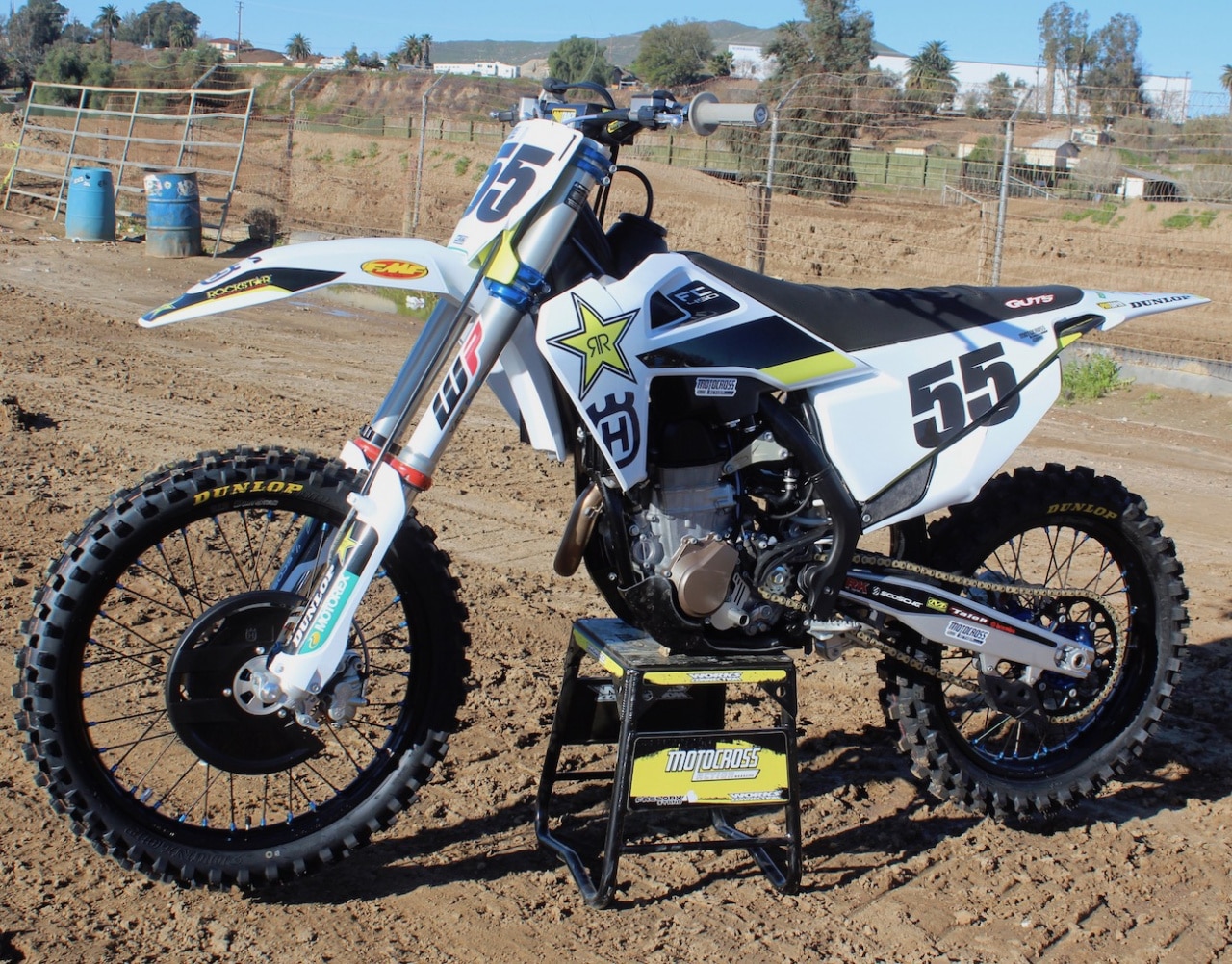 2019-1/2 Husqvarna Rockstar Edition FC450.
The MXA gang went to Milestone on Tuesday for the shakedown cruise on our 2019-1/2 Husqvarna Rockstar Edition.  We always use day one of a bike test to break in the suspension and iron out the bugs. We shoot the "First Ride video" and the action photos at the same time. We've had the bike for awhile, so we already shot the studio photos. These are just a few quick snaps of some of the bike's interesting features.
The Rockstar Edition comes with an FMF RCT 4.1 titanium muffler.
Don't confuse the Husqvarna Factory triple clamps for Xtrig clamps. The split clamp design allows the clamps to hold the forks with more purchase on the tubes.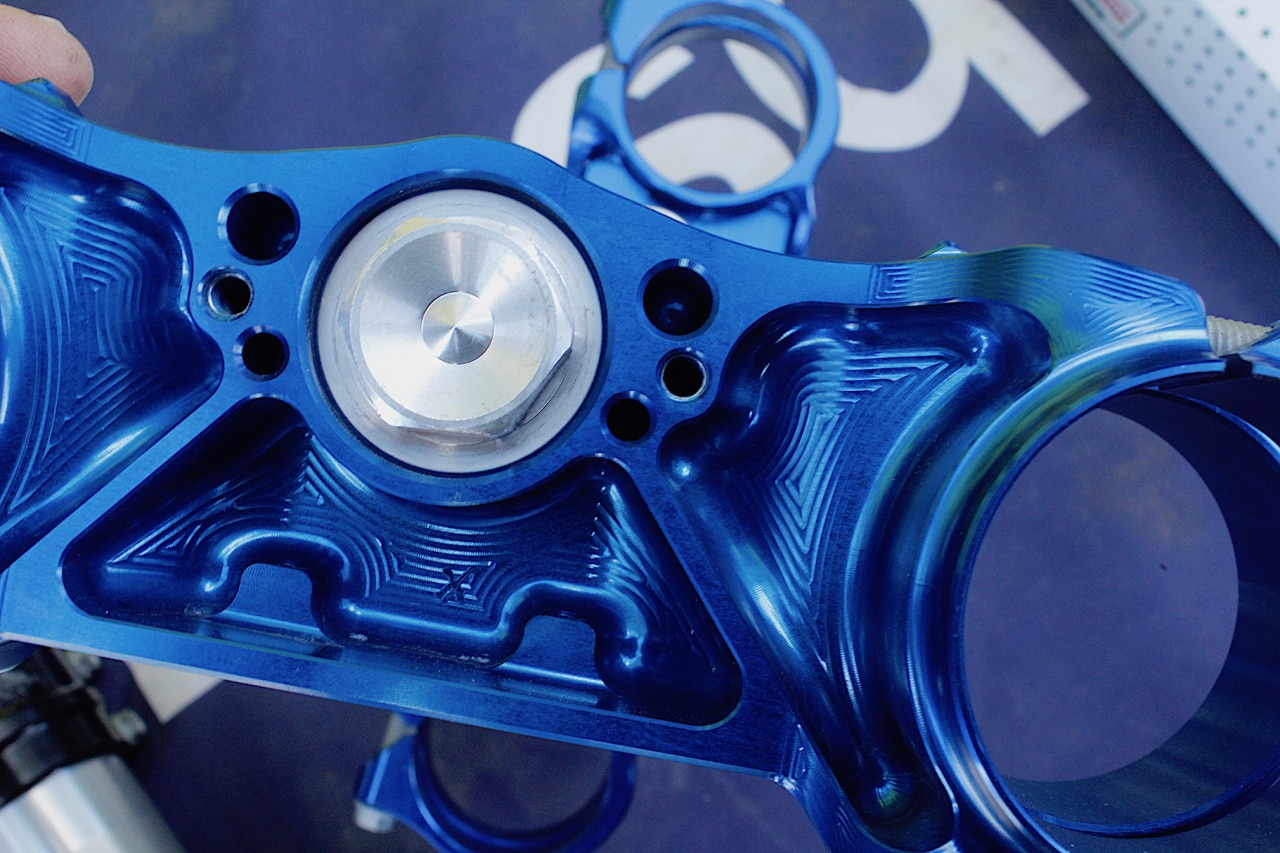 Fork offset can be changed by removing the 27mm nut from under the steerer tube and rotating the steering stem 180-degrees. You can choose between the stock 22mm or an optional 20mm.
On the 2019-1/2 Rockstar Edition and the 2020 Husky FC450 the WP Xact fork's compression clicker only has two prongs instead of last year's three prongs. This will give you more room for your fingers—especially gloved fingers.

The hubs are CNC-machined from solid billet and anodized blue. The front wheel has a cross-3 spoke pattern, D.I.D. Dirts stars rims and Dunlop MX3S tires.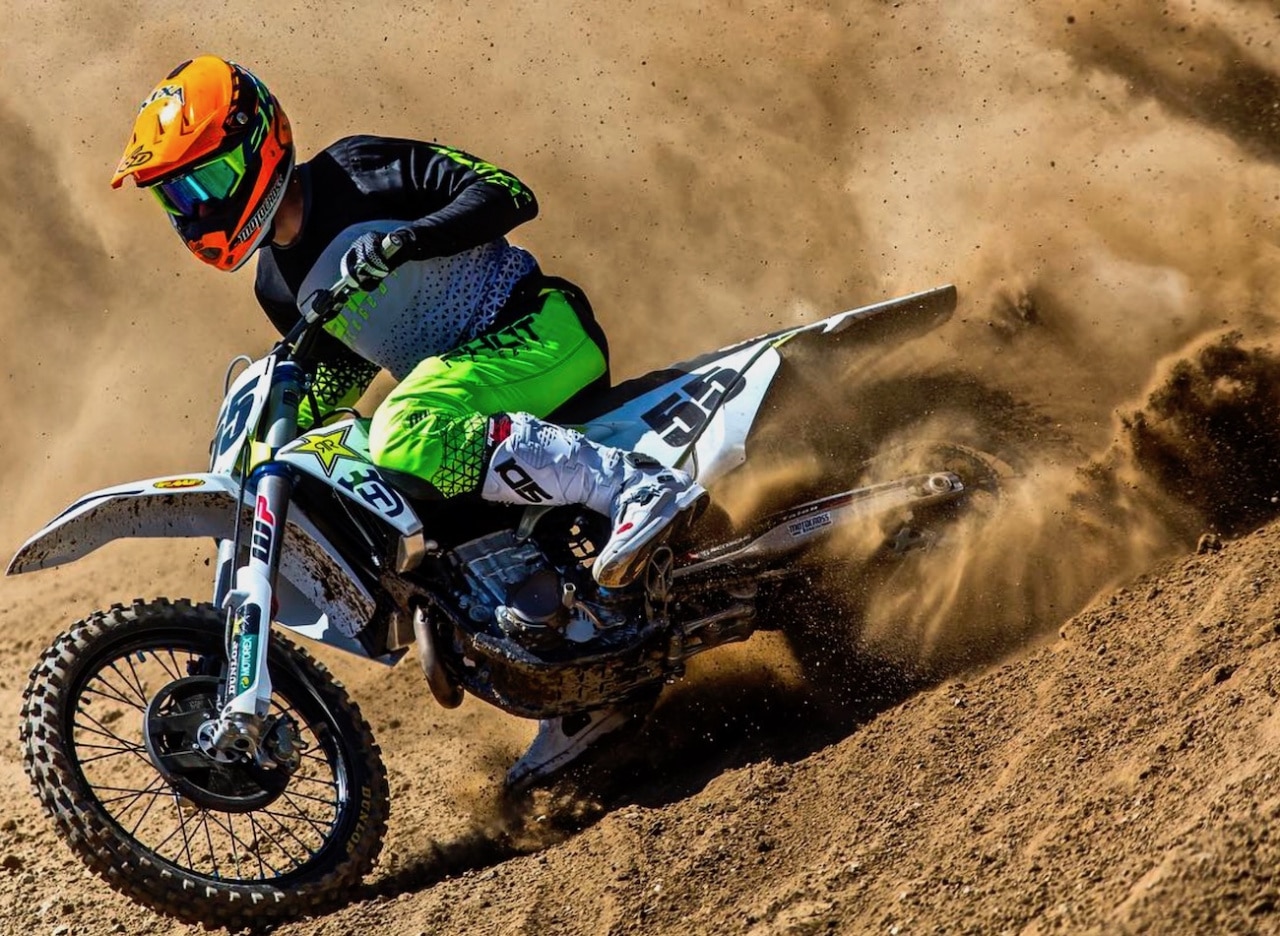 MXA assistant editor Josh Mosiman gets some bite out of the rear of the 2019-1/2 Husqvarna Rockstar Edition at Milestone. Josh and Dennis Stapleton did the break-in riding before the test starts in ernest. Plus, we took our KTM 2019-1/2 Factory Edition along for comparison.

AMA RULE OF THE WEEK: LIKE STARTING ON A CHAIN LINK FENCE

The object of this Supercross rule was to replace the traditional dirt start with a metal grid. It reminds lots of long-time Nationals fans of when the AMA requested concrete starting pads for all the Nationals. When only four tracks went to the expense and trouble of replacing their dirt starting lines with 140-feet of concrete, the AMA changed their minds and made the four tracks remove the concrete. No apology.  No we're sorry. Just an edict to get rid of the expensive concrete starting lines that the AMA had asked for.
The idea behind concrete starts for the Nationals was because it was impossible to have 40 gates that were equal in angle, depth or dirt consistency. The AMA thought that perfectly level concrete pads would be fairer. Now the Supercross promoters have dropped dirt starts in favor of starting on metal grids for the same reason.
Along with the metal grids came a rule about using starting blocks. The starting blocks have to be approved by the AMA tech inspector and painted black or silver. What no orange, red, blue, yellow or white? On a side note, the AMA outdoor Nationals will stick with dirt starts.
BIKES YOU'VE NEVER SEEN BEFORE: APRILIA MXV TWIN 450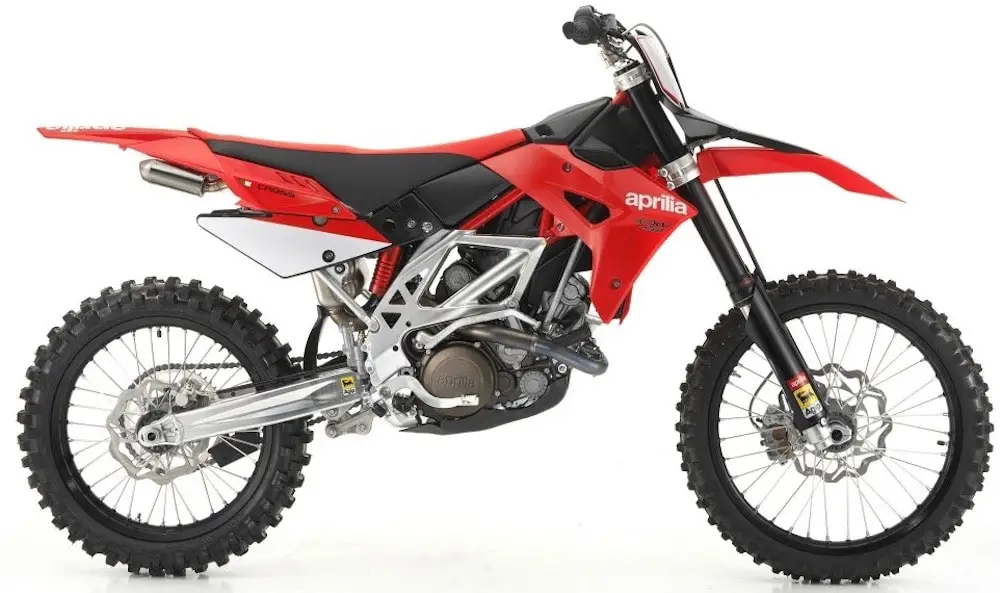 The Aprilia MXV 450 was the last twin-cylinder motocross bike raced in the Grand Prix series—back in 2010. Josh Coppins took it to a 12th place overall in the 450 World Championships. The 77-degree V-Twin, fuel-injected engine was fueled by 38mm Dell'Orto throttle body. The engine featured dry sump lubrication with the oil tank integrated inside the crankcase. There was separate lubrication for the gearbox and engine. It had 50mm Marzocchi upside-down forks and a Sachs shock. The 2010 Aprilia MXV 450 has a manufacturer's suggested retail price (MSRP) of $8499 and a claimed weight of 250 pounds. It was sold in the United Sates, but was not a success, nor was it legal in AMA motocross or Supercross because it was a twin.
BIRTHDAYS OF THE STARS: GUY COOPER IS 57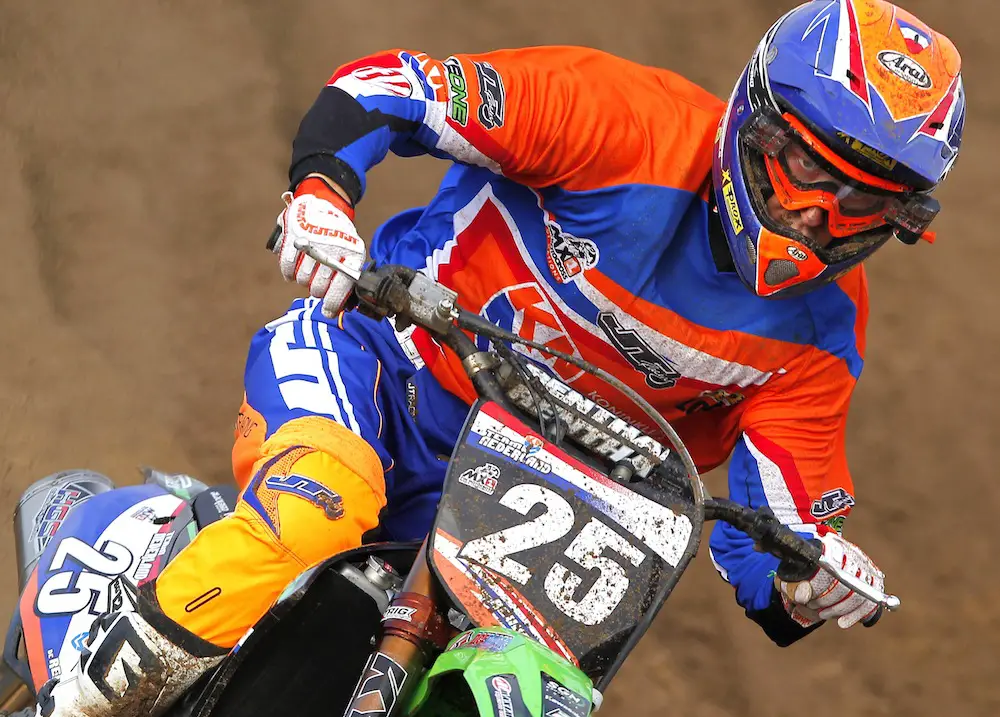 Feb. 21…Marc De Reuver 1983
Feb. 22…George Washington 1732
Feb. 22…Robert Distler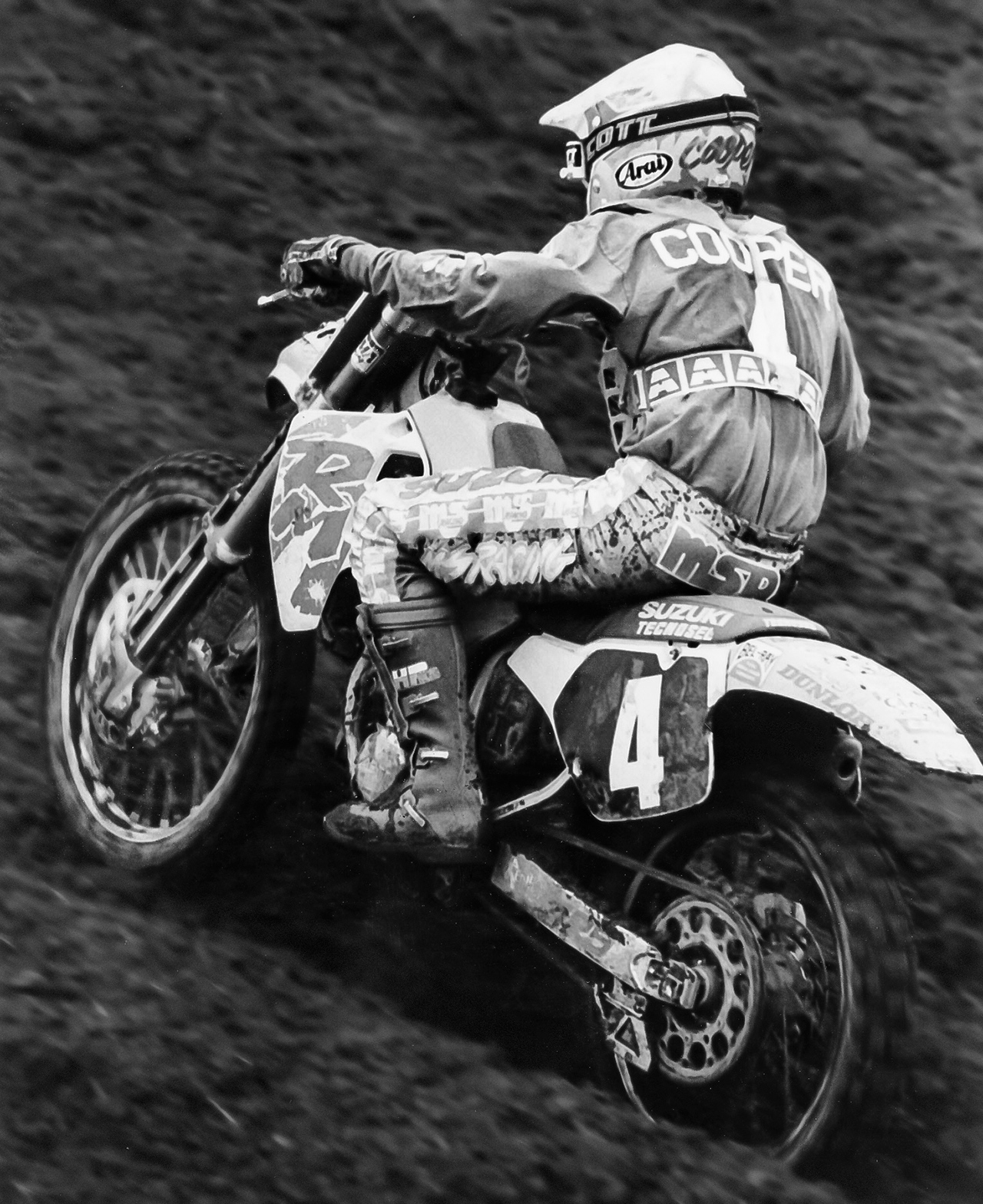 Feb. 24…Guy Cooper 1962
Feb. 24…Jacki Short 1984
Feb. 24…Scott Sheak 1974
Feb. 24…Alley Semar
Feb. 25…Craig Anderson 1978

Feb. 26…Jean-Sebastian Roy 1974
Feb. 26…Billy Laninovich 1983
Super Hunky and Jody Weisel at Saddleback in 1977.
Feb. 27…Rick "Super Hunky" Sieman
Feb. 27…Ryan Morais 1983
Feb. 28…Ryan Clark 1978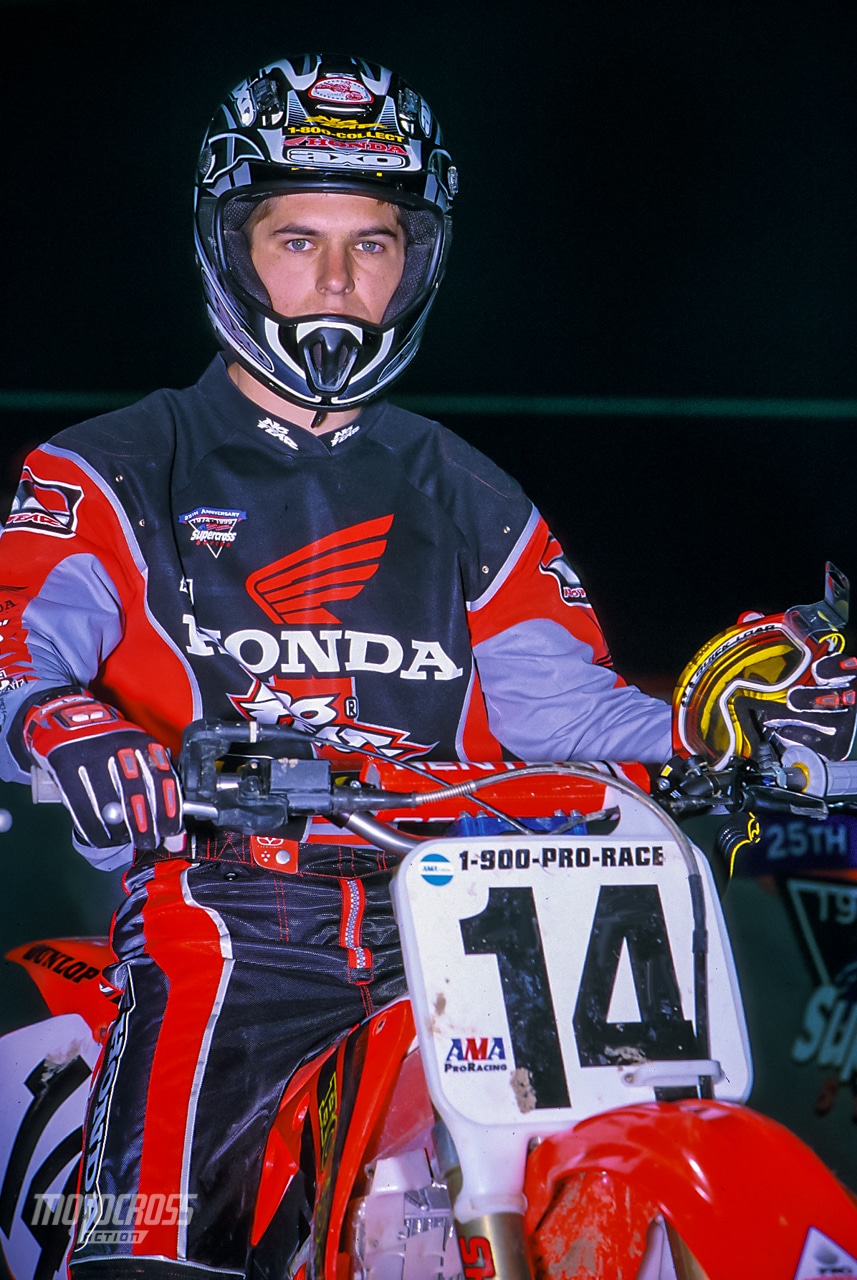 Feb. 28…Kevin Windham 1978
Feb. 28…Cameron Steele
Feb. 28…Wayne Hinson 1949
Feb 28…Glenn Hansen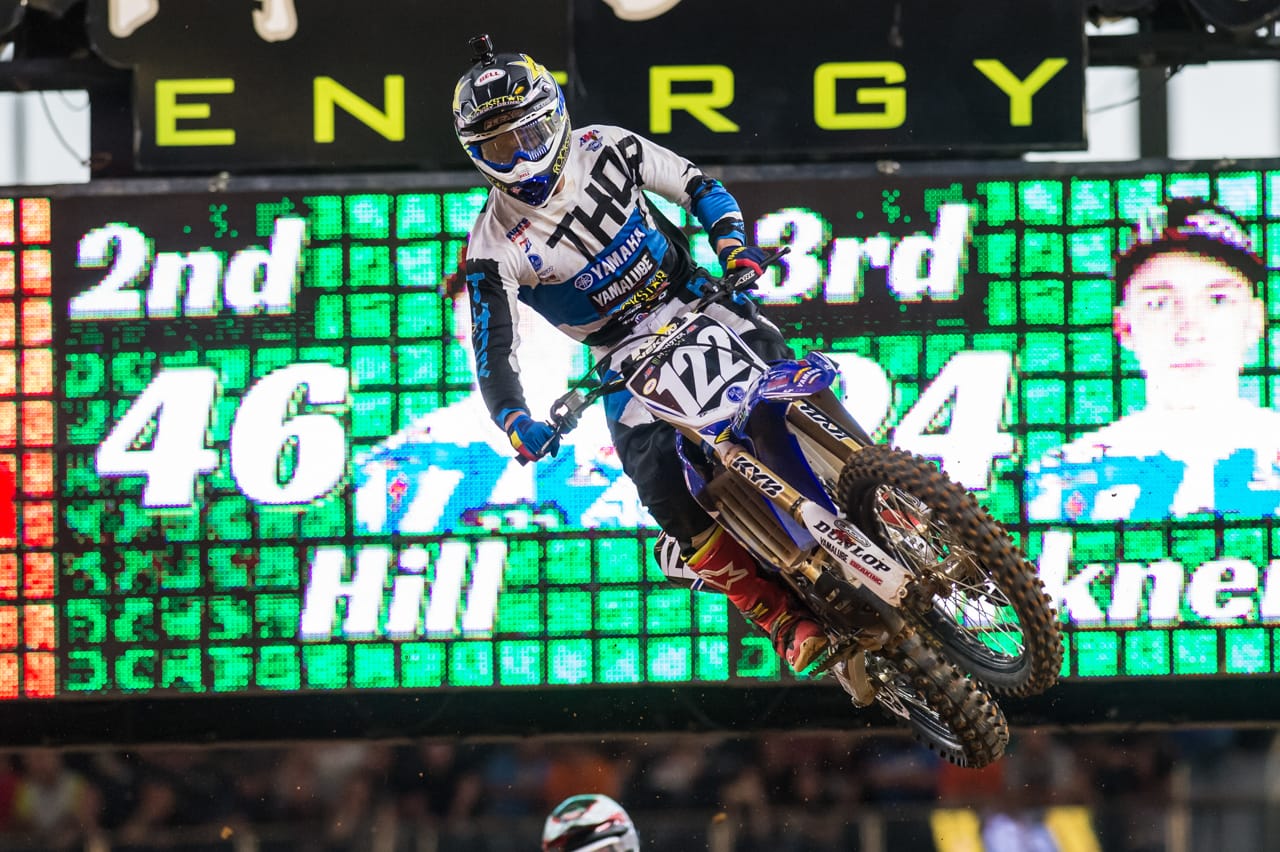 Mar. 1…Dan Reardon 1986
Mar. 1…Harry Kullas 1992
Mar. 2…Elliott Banks-Browne 1990
WISECO PRESENTS THE WORLD TWO-STROKE CHAMPIONSHIPS HOSTED BY FASTHOUSE ON APRIL 20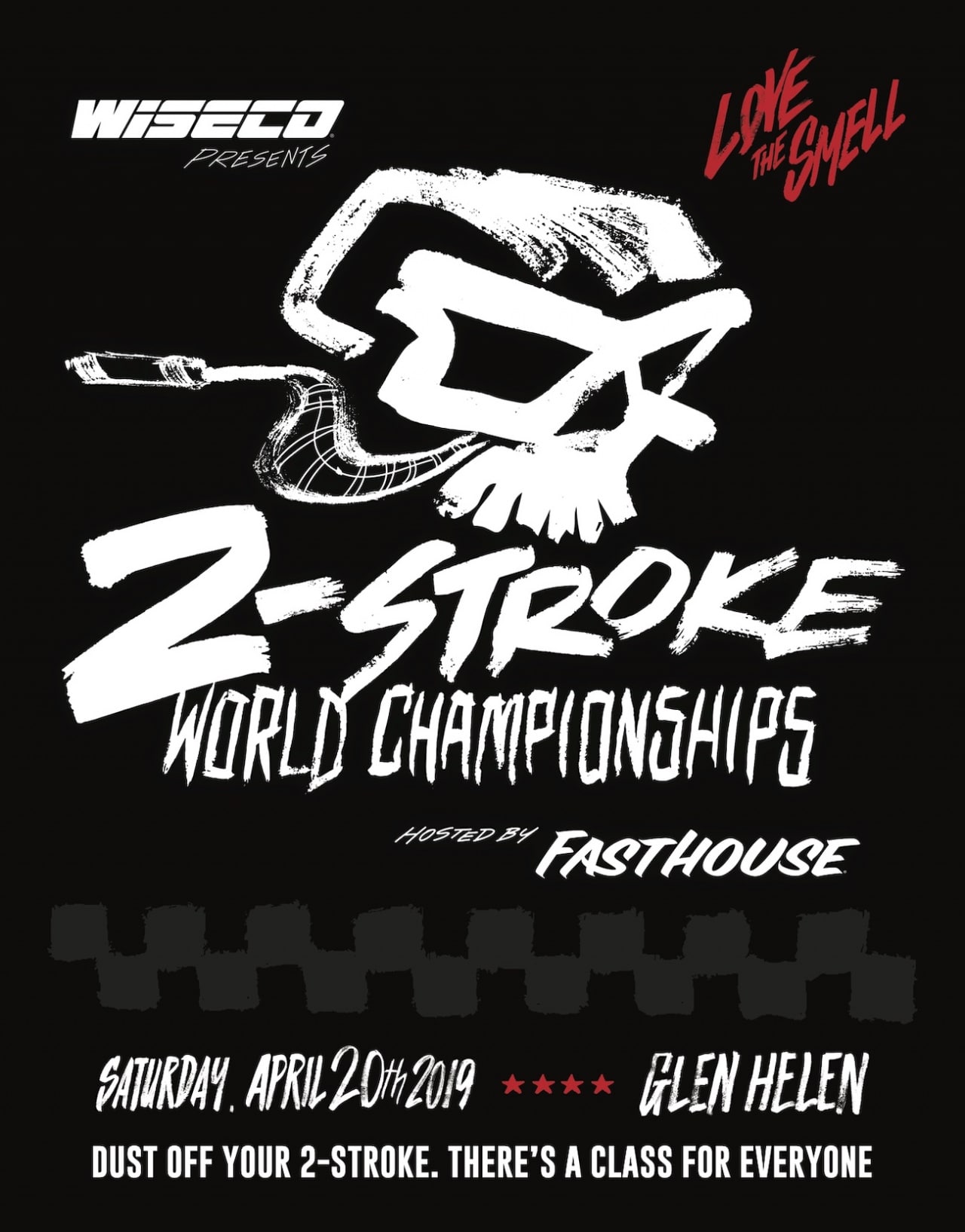 Dust off your two-stroke, 'cuz there's a class for everyone. For more info go to www.glenhelen.com
HAWKSTONE INTERNATIONAL VIDEO: THE BIGGEST PRE-SEASON RACE OF THE YEAR
REM MOTOCROSS ON SATURDAY, FEBRUARY 23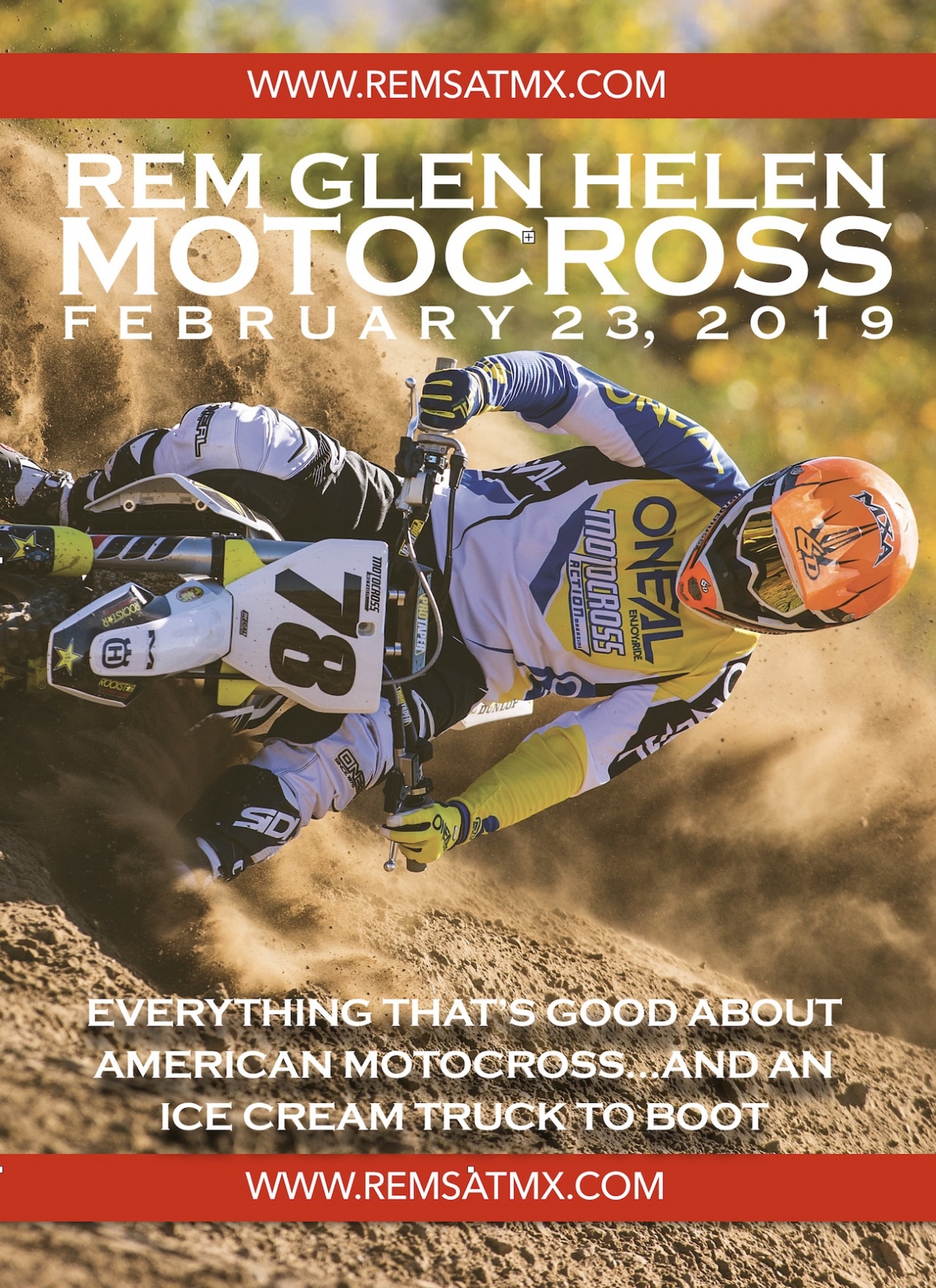 REM  is hoping that February 23 will be blessed with SoCal sunshine. For more info go to www.remsatmx.com.
2019 MX 250 SHOOTOUT: HOW THEY RANK FROM ONE TO SIX
3-BROS 6-HOUR, 10-HOUR & 24-HOUR DATES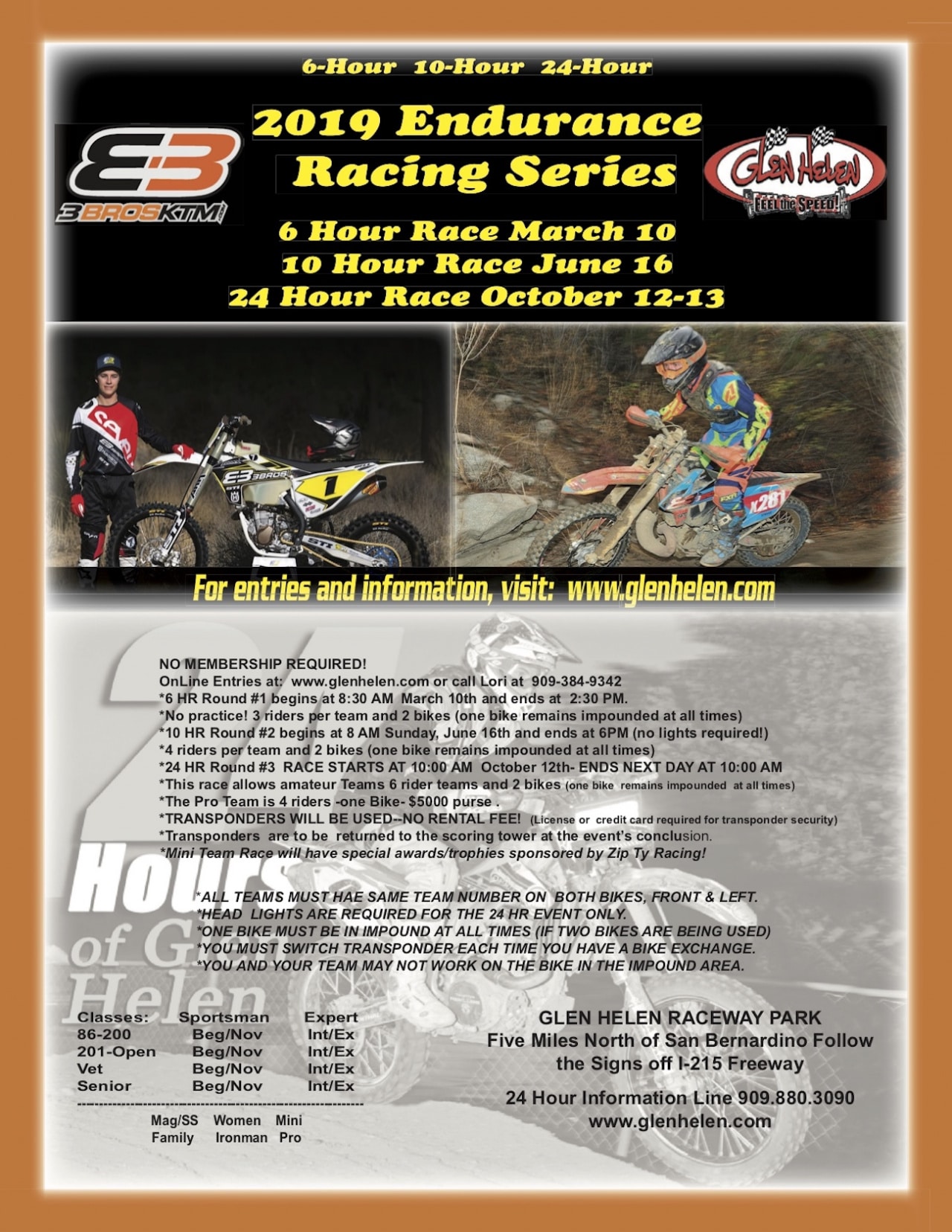 For more info go to www.glenhelen.com
YOU GOTTA KNOW THE TRUTH: 2019 MXA 450 SHOOTOUT VIDEO
ENTER THE 51/FIFTY SWEEPSTAKES TO WIN A BLAKE BAGGET REPLICA KTM 450SXF…SECOND PLACE GETS TO GO RIDING IN COSTA RICA

Official Rules: To enter Click Here and fill out the form. One (1) entry per person. Grand Prize: One (1) "Grand Prize" winner selected May 01, 2019. One (1) Second place winner selected May 01, 2019. Grand Prize includes: (a) One (1) KTM Supercross Replica Blake Baggett Motorcycle. (b) Second place includes: A trip to Costa Rica with Costa Rica Unlimited (c) Weekly winners at Supercross get: 51FIFTY Apparel Packages and other prizes. Open to legal residents located within the 50 United States/DC who are aged 18, or the age of majority in his/her state of residence, whichever is older. Void where prohibited or restricted by law.
WHERE YOU'LL BE IN THE FUTURE: 2019 RACE SCHEDULE


This week's Detroit Supercross is a three-moto round.

2019 AMA SUPERCROSS SERIES
Jan. 5…………………………….Anaheim, CA
Jan. 12………………………….Glendale, AZ
Jan. 19………………………….Anaheim, CA (3-moto race)
Jan. 26………………………….Oakland, CA
Feb. 2……………………………San Diego, CA
Feb. 9…………………………..Minneapolis, MN
Feb. 16………………………….Arlington, TX
Feb. 23………………………….Detroit, MI (3-moto race)
Mar. 2……………………………Atlanta, GA (250 E/W Shootout)
Mar. 9……………………………Daytona Beach, FL
Mar. 16………………………….Indianapolis, IN
Mar. 23………………………….Seattle, WA
Mar. 30………………………….Houston, TX (3-moto race)
Apr. 6……………………………Nashville, TN
Apr. 13………………………….Denver, CO
Apr. 27………………………….East Rutherford, NJ
May 4……………………………Las Vegas, NV (250 E/W Shootout)
2019 AMA NATIONAL CHAMPIONSHIP
May 18……………………Hangtown, CA
May 25.…………………..Pala, CA
June 1..……………….….Thunder Valley, CO
June 15..…………………Mt. Morris, PA
June 22.………………….Jacksonville. FL
June 29..…………………Southwick, MA
July 6.………………….….Red Bud, MI​
July 20.……………………Millville, MN​
July 27.……………………Washougal, WA
Aug. 10..………………….Unadilla, NY​
Aug. 17..………………….​Budds Creek, MD
Aug. 24.…………………..Crawfordsville, IN
2019 FIM MOTOCROSS WORLD CHAMPIONSHIP
Mar. 3…………………… Argentina (fly-away)
Mar. 24……………………England
Mar. 31……………………Holland
Apr. 7……………….……..Italy #1
May 1……………………..Shanghai (fly-away)
May 12……………………Italy #2
May 19…………………..Portugal
May 26……………………France
June 9…………………….Russia
June 16…………………..Latvia
June 23…………………..Germany
July 7………………………Indonesia #1 (fly-away)
July 14……………………Indonesia #2 (fly-away)
July 28……………………Czech Republic
Aug. 4………………….….Belgium
Aug. 18……………………Italy #3
Aug. 25…………………..Sweden
Sept. 8……………………Turkey
Sept. 22…………………..Hong Kong (fly-away)
2019 MOTOCROSS DES NATIONS
Sept. 29…………………………….Assen, Holland
2019 WORLD OFF-ROAD CHAMPIONSHIP (WORCS)
Jan. 18-20………………………..Primm, NV
Feb. 1-3……………………………Glen Helen, CA
Mar. 1-3……………………………Lake Havasu, AZ
Mar. 22-24……………………….Peoria, AZ
Apr. 12-14………………………..Las Vegas, NV
Apr. 26-28………………………..Taft, CA
May 24-26……………………….Mesquite, NV
July 30-Aug. 4…………………McCleary, WA
Sept. 13-15……………………..Glen Helen, CA
Oct. 4-6……………………………Milford, CA
Nov. 15-17……………………….Primm, NV
2019 WORLD TWO-STROKE CHAMPIONSHIP
April 20…………………………..Glen Helen
2019 MAMMOTH MOUNTAIN MOTOCROSS
June 21-30……………………….Mammoth Lakes, CA
2019 CANADIAN NATIONAL CHAMPIONSHIP
June 1………………………………Wild Rose, AB
June 8………………………………Blackwater, BC
June 15…………………………….McNabb Valley, MB
July 13……………………………..Gopher Dunes, ON
July 20……………………………..San Del Lee, ON
July 27……………………………..Riverglade, NB
Aug. 3………………………………Deschambault, QC
Aug. 17…………………………….Walton, ON
2019 AMA NATIONAL AMATEUR CHAMPIONSHIP
July 29-Aug. 3………………….Loretta Lynn, TN
2019 BRITISH ARENACROSS CHAMPIONSHIP
Jan. 18-19………………………….Belfast, Irl
Feb. 1-2……………………………..Birmingham, GB
Feb. 15-6…………………………..Sheffield, GB
2019 BRITISH NATIONAL CHAMPIONSHIP
Mar. 10……………………………..FatCat
Apr. 14………………………………Lyng
May 5……………………………….Canada Heights
June 2………………………………Blaxhall
June 30…………………………….Desertmartin
July 21……………………………..Hawkstone Park
Aug. 11……………………………..Foxhill
Sept. 15……………………………Landrake
2019 BRITISH APICO TWO-STROKE FESTIVAL
May 25-26……………………….Marshfield MX
Aug. 3-4……………………………Iron Works Moto
Sept. 21-22……………………..Sellindge MX
2019 GERMAN MX MASTERS CHAMPIONSHIP
April 14…………………………….Princely Drehna
June 2………………………………Moggers, Austria
June 30…………………………….Molln
July 21……………………………..Tens
Aug. 11…………………………….Gaildorf
Sept. 1……………………………..Biel
Sept. 15……………………………Wood Gerlingen
2019 AMA VINTAGE MOTORCYCLE DAYS
July 5-7…………………………….Lexington, Ohio
2019 AMA NATIONAL AMATEUR CHAMPIONSHIP
July 29-Aug. 3………………….Loretta Lynn, TN
2019 RYAN VILLOPOTO AMATEUR MOTOCROSS CUP
Aug. 22-25………………………..Grays Harbor, WA
2019 MONSTER ENERGY CUP
Oct. 21……………………………..Las Vegas, NV
2019 WORLD VET CHAMPIONSHIP
Nov. 2-3……………………………..Glen Helen, CA
GLEN HELEN'S DECAL DAY: GET $10 OFF THURSDAY PRACTICE IF YOU HAVE A GLEN HELEN DECAL ON YOUR TRUCK

On one random Thursday practice day every month Glen Helen will give any rider with a Glen Helen decal on their vehicle a $10 discount. And they will give you free Glen Helen stickers at the front gate. So, the next time you come through the front gate, get a free decal and put it on your truck.
2019 SOCAL OLD TIMERS MX RACE SCHEDULE

For more info go to www.socalotmx.org
2019 SRA GRAND PRIX RACE DATES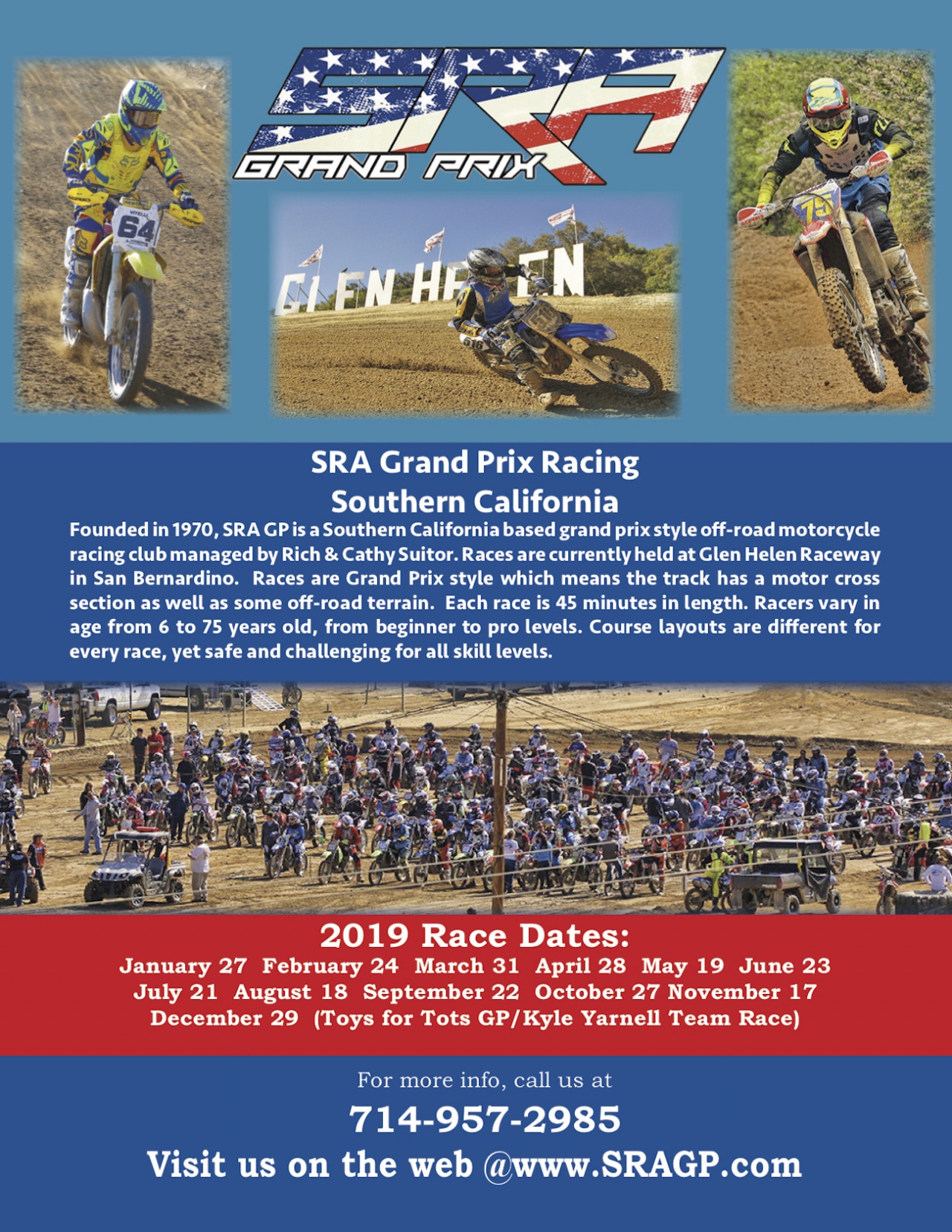 For more info go to www.sragp.com
3-BROS 6-HOUR, 10-HOUR & 24-HOUR DATES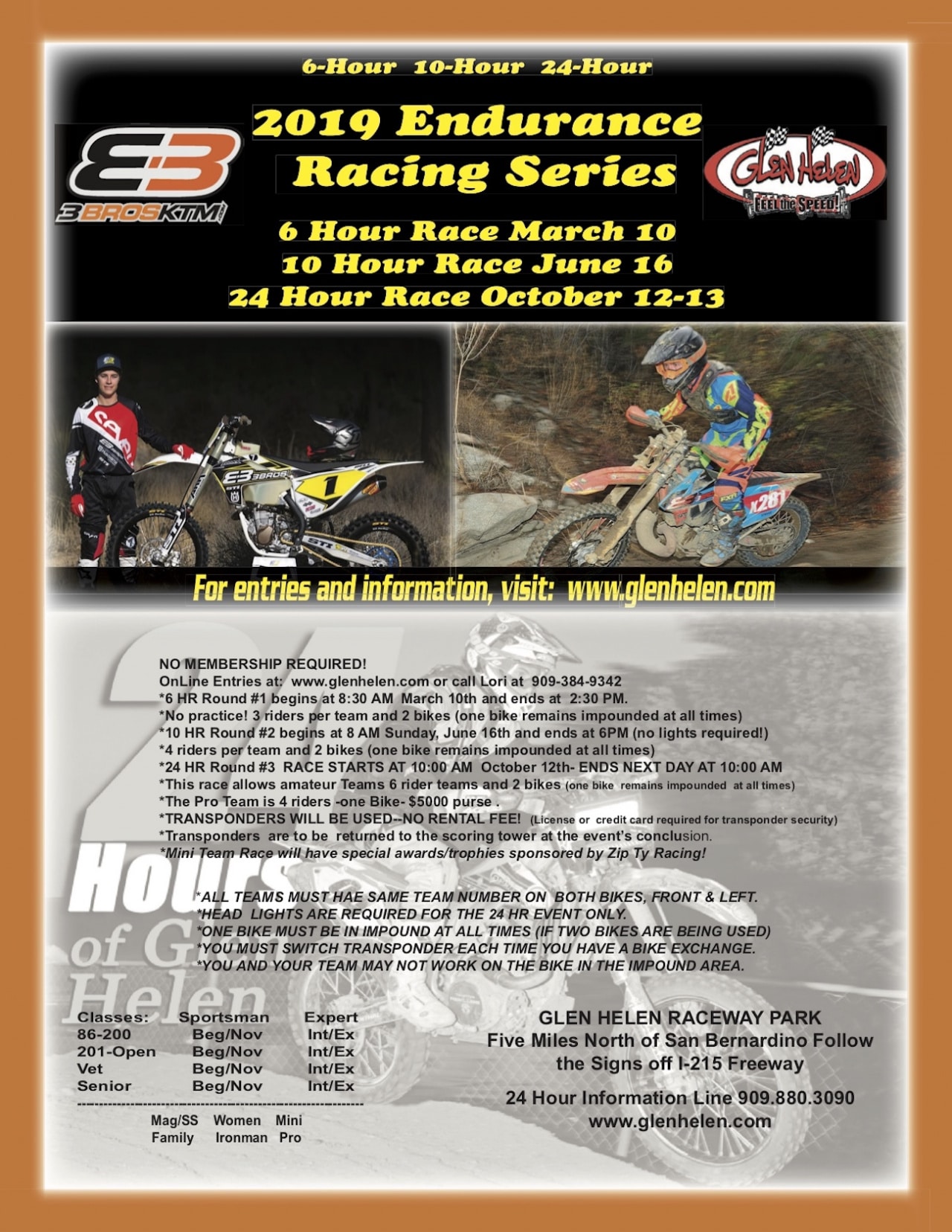 For more info go to www.glenhelen.com
2019 REM MOTOCROSS RACE SCHEDULE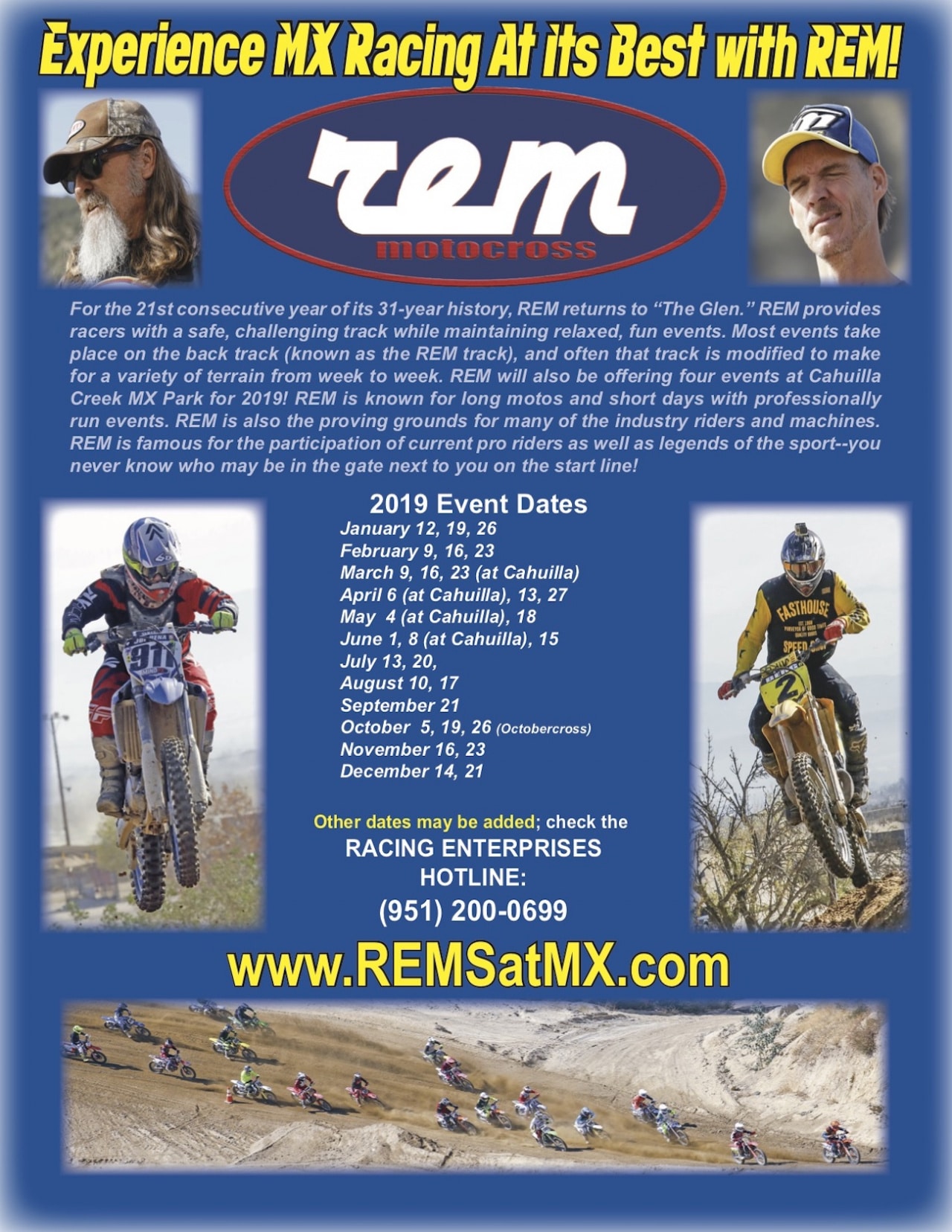 For more info go to www.remsatmx.com
2019 WORCS RACE SCHEDULE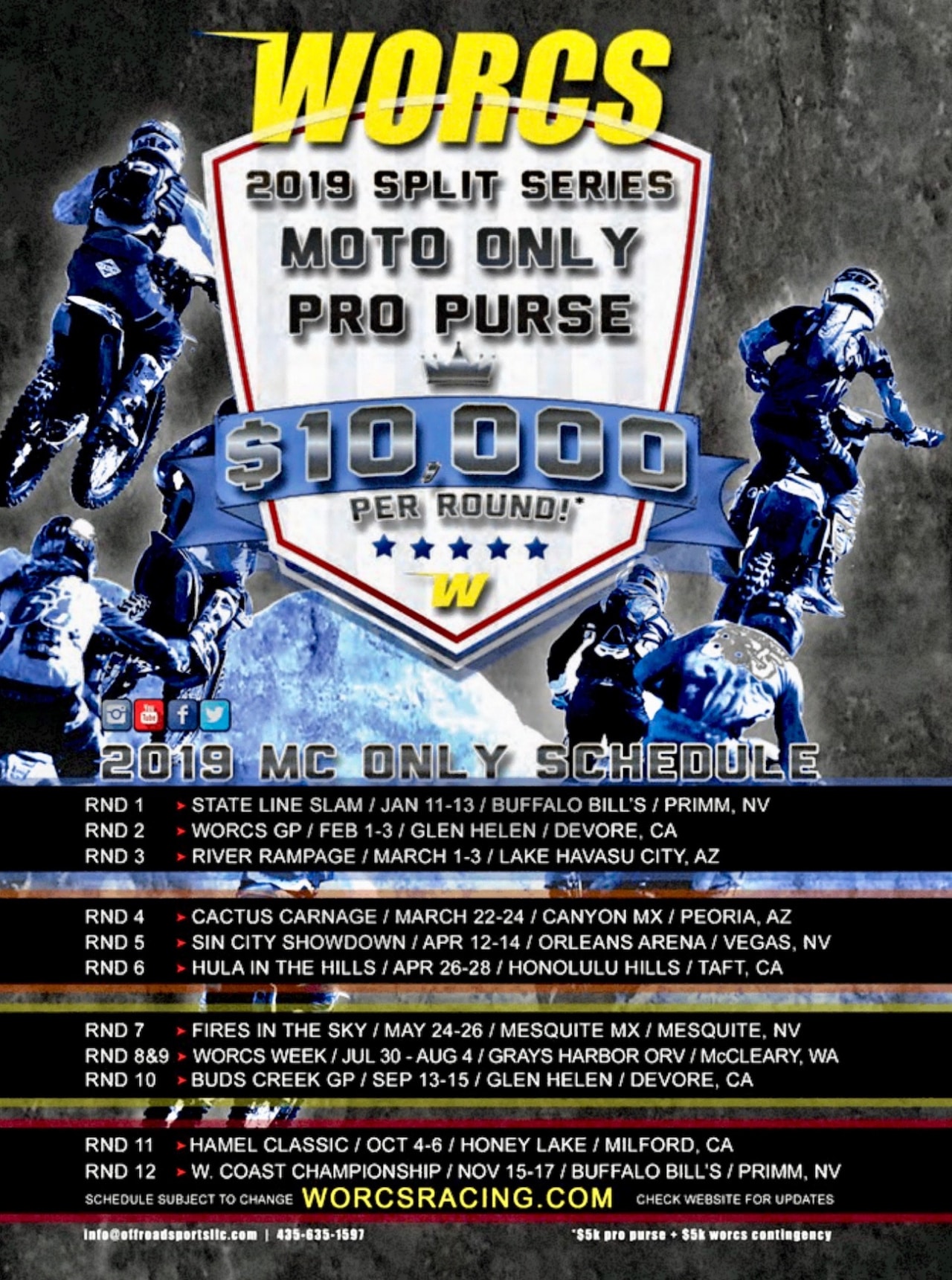 For more info go to www.worcsracing.com
FOLLOW MXA ON TWITTER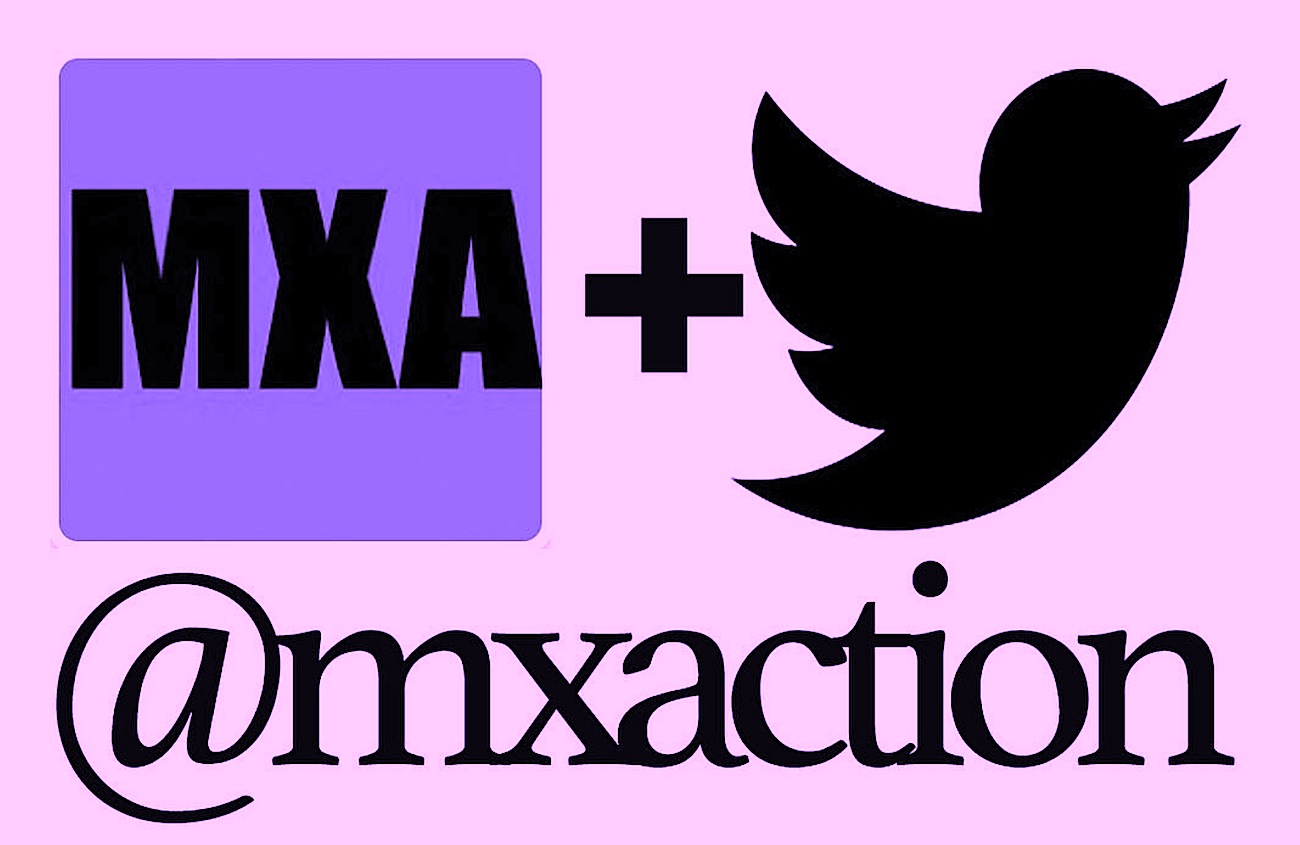 Follow us to see fresh content every day at www.twitter.com/MXAction or on twitter at "MXAction."
TALK MOTO WITH ON MXA'S FACEBOOK GROUP CHAT


We love everything moto and want to bring all moto junkies together into one place to share their two cents, ideas, photos, bike fixes, bike problems and much more. To check it out first you must need to or already have a Facebook account. If you don't, it isn't much work and you could even have an alias so nobody knows it is you. To join click HERE. After you request to join we will accept your request shortly after.
MXA'S SNAP CHAT FEED
If you are a Snap Chat user then add us to your stories. Get sneak peaks of everything moto. Our Snap Chat name is motocrossaction. Or just take a Snap of the picture above and it will add MXA automatically to your feed.
Photos: Brian Converse, Travis Fant, Daryl Ecklund, John Ker, Ray Archer, Debbi Tamietti, MXA