MXA'S SUNDAY WEEKEND ROUND-UP: WHAT YOU MISSED WHILE YOU WERE SITTING ON THE COUCH WAITING FOR THE DAYTONA 500 TO START

ATLANTA SUPERCROSS RESULTS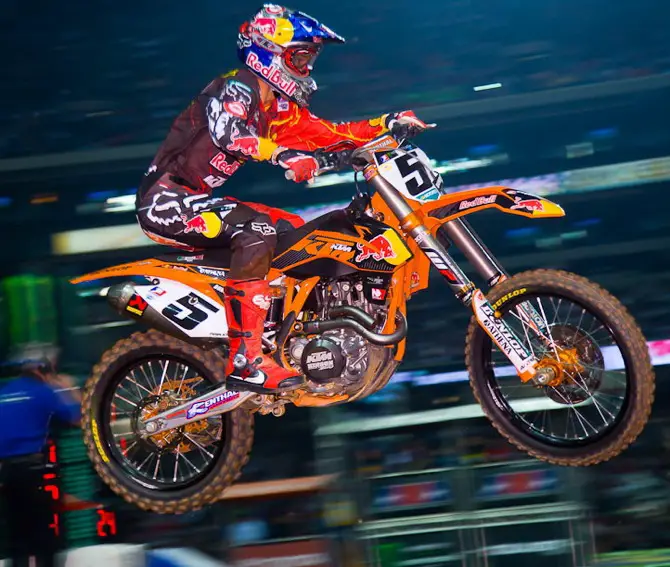 Ryan Dungey played it safe for the first half of the Supercross season and made the podium every week (except one when he was fourth). Now, he knows that he has to beat Villopoto to gain back the 10 points he trails by. He got 3 of them in Atlanta. Photo: Hoppenworld

Short and sweet: Cole Seely led for seven laps before Ryan Dungey got him, followed by Ryan Villopoto and James Stewart. Dungey's lead yo-yoed from 1 second to 3 seconds as Villopoto closed the gap, bobbled and closed the gap?on the last lap Villopoto messed up in the sand trap and Dungey went on to win. James Stewart was third and Davi Millsaps was fourth. In the 250 class, Justin Barcia won, while his chasers made mistakes.
450 CLASS:
1. Ryan Dungey…KTM 450SXF
2. Ryan Villopoto…Kawasaki KX450F
3. James Stewart…Yamaha YZ450F
4. Davi Millsaps…Yamaha YZ450F
5. Justin Brayton…Honda CRF450
6. Cole Seely ….Honda CRF450
7. Jake Weimer…Kawasaki KX450F
8. Kevin Windham…Honda CRF450
9. Brett Metcalfe…Suzuki RM-Z450
10. Nick Wey…Kawasaki KX450F
11. Kyle Chisholm…Kawasaki KX450F
12. Mike Alessi…Suzuki RM-Z450
13. Matthew Goerke…Suzuki RM-Z450
14. Robert Kiniry…Yamaha YZ450F
15. Joshua Hansen…Kawasaki KX450F
16. Broc Tickle…Kawasaki KX450F
17. Kyle Partridge…Kawasaki KX450F
18. Jeff Alessi…Suzuki RMZ450
19. Justin Sipes…Kawasaki KX450F
20. Weston Peick…Kawasaki KX450F
250 EAST
1. Justin Barcia…Honda CRF250
2. Blake Baggett…Kawasaki KX250F
3. Justin Bogle…Honda CRF250
4. Blake Wharton…Suzuki RM-Z250
5. Darryn Durham…Kawasaki KX250F
6. Ken Roczen…KTM 250SXF
7. Kyle Cunningham…Yamaha YZ250F
8. Hunter Hewitt…Suzuki RM-Z250
9. Jake Canada…Honda CRF250
10. Shane Sewell…KTM 250SXF
11. Lance Vincent…KTM 250SXF
12. P.J. Larsen…KTM 250SXF
13. Matt Lemoine…Kawasaki KX250F
14. Les Smith…KTM 250SXF
15. Shawn Rife…Honda CRF250
16. Levi Kilbarger…Honda CRF250
17. Daniel Herrlein…Honda CRF250
18. Angelo Pellegrini…Suzuki RM-Z250
19. Austin Politelli…Honda CRF250
20. Bradley Ripple…Honda CRF250
450 POINTS STANDINGS
(After 8 of 17 races)
1. Ryan Villopoto…180
2. Ryan Dungey …170  
3. James Stewart…136
4. Chad Reed…128  
5. Jake Weimer…106
6. Kevin Windham…105A
7. Brett Metcalfe…100
8. Justin Brayton…96
9. David Millsaps…94
10. Mike Alessi..90
250 EAST POINTS STANDINGS
(After 2 of 8 races)
1. Justin Barcia…50
2. Darryn Durham…38
3. Blake Wharton…36  
4. Ken Roczen…35
5. Blake Baggett..28
6. Justin Bogle…27
7. Jake Canada…26
8. Hunter Hewitt…22
9. P. J. Larsen…22
10. Lance Vincent…21
RIDE WITH JAMES STEWART AS HE TAKES A HOT LAP AROUND HOTLANTA IN QUALIFYING

ATLANTA SUPERCROSS TIMED QUALIFYING BREAKDOWN


KTM's Ken Roczen set the fastest time in 250 East qualifying. Photo: Hoppenworld
Supercross came to the friendly confines of the Georgia Dome?where they drew the biggest crowds of the year (over 70,000 people). The fastest 250 East qualifier was Ken Roczen, while Ryan Villopoto was the fastest of the 450s.
THE TEN FASTEST 250 EAST QUALIFIERS
   1. Ken Roczen…52.1
   2. Justin Barcia…52.3
   3. Justin Bogle…52.5
   4. Blake Wharton…53.6
   5. Kyle Cunningham…53.8
   6. Malcolm Stewart…54.0
   7. Matt Lemoine…54.14
   8. Darryn Durham…54.17
   9. Jake Canada…54.2
   10. Blake Baggett..54.4
250 PENALTY BOX
Rashid Kerrison had his fastest lap time taken away for failing the post-qualifying sound test.
WHO DIDN'T MAKE THE 250 WEST CUT
Only the top 40 make it to the 250 East night show (out of the 64 who tried in Atlanta) and the difference between making the program and going home is often hundreds of a second. Michael Akaydin's 58.8 gave him the final and 40th spot in the night program. Here are the next closest, but not close enough, five
   41. Tyler McEwen…58.9
   42. David Butler…59.4
   43. Frank Lettieri…1:00
   44. Zach Jaynes…1:00.1
   45. Jacob Locks…1:00.2
THE TEN FASTEST 450 QUALIFIERS
   1. Ryan Villopoto..50.7
   2. James Stewart…51.1
   3. Ryan Dungey…51.3
   4. Davi Millsaps…51.7
   5. Kevin Windham…52.0
   6. Jake Weimer…52.5
   7. Kyle Chisholm…52.6
   8. Justin Brayton…52.84
   9. Broc Tickle…52.87
   10. Cole Seely…52.9
450 PENALTY BOX
No 450 riders lost their fastest laps timed for unsportsmanlike conduct, jumping when the red lights were on or failing post-qualifying sound tests.
WHO DIDN'T MAKE THE 450 CUT
Only 54 riders tried to make the 40-man night show in the 450 class?which meant 14 had to go home empty handed. Kyle Goerke was the 40th fastest and last qualifier (with a 57.8) to make the big show. Here are the next five riders who didn't make the cut.
   41. Justin Freund…58.0
   42. Matt Schneider…58.1
   43. Myles Tedder…58.2
   44. Auston Albers…58.75
   45. Dustin Pipes…58.79
JAMES STEWART ANALYZES HIS NIGHT IN ATLANTA
Is there a volume knob on your video camera, James?

WHO'S STILL LOOKING FOR THE FABLED HOLESHOT?


James Stewart (7) doesn't have a holeshot yet.
In the 450 class Ryan Villopoto has got the jump 2 out of 7 times, while in the 250 class Vince Friese and Martin Davalos have done the deed twice each (but they are 250 West riders and won't be back in action for weeks on end). It pays $1500 to holeshot the 450 class and $1000 in the 250 East/West. Here is the list up to Atlanta
450 class:
Anaheim1………..Ryan Villopoto
Phoenix…………..Ryan Dungey
Los Angeles…….Jake Weimer
Oakland…………..Chad Reed
Anaheim II……….Ryan Villopoto
San Diego………..Brett Metcalfe
Dallas……………..Jeff Alessi
Atlanta……………..Cole Seely
250 class:
Anaheim 1………Vince Friese
Phoenix………….Tyla Rattray
Los Angeles……Martin Davalos
Oakland…………..Martin Davalos
Anaheim II……….Eli Tomac
San Diego……….Vince Friese
Dallas (East)……Darryn Durham
Atlanta (East)…..Justin Barcia
TUCKER HIBBERT WINS WORLD SNOCROSS CHAMPIONSHIP IN RUSSIA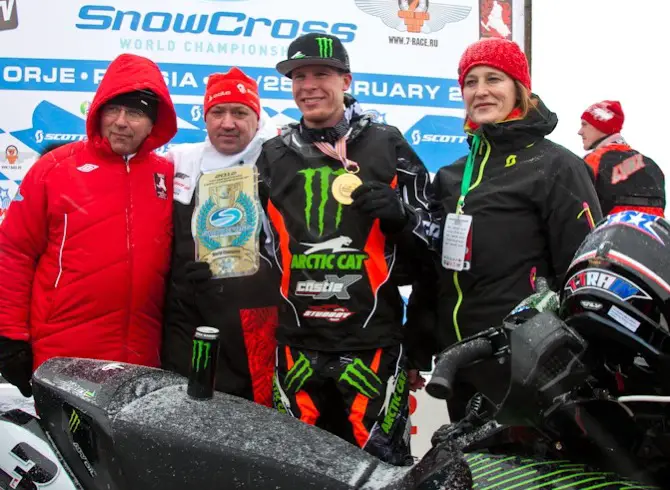 Tucker and his crew in mother Russia.

Tucker Hibbert, who most motocross fans know for his attempts to make the switch from Snocross to motocross, won his second FIM World Snocross Championship in Russia this weekend. Petter Narsa was second and Adam Renheim completed the top three. Over 12,000 spectators at the Semigorje Technical Centre saw the Arctic Cat ride claim the 2012 FIM Snowcross World Champion?he also won it in 2010.
In the first moto Hibbert grabbed the holeshot, but then he stalled and had to fight from the back of the pack all the way back up to second. In the second moto, Tucker dominated from the beginning the end. In moto three, Tucker took five laps to get to the front for a 2-1-1 day.Petter Narsa was on the second step of the podium after winning the first moto and followed Hibbert home in the other two motos. Adam Renheim went 4-2-3 for third.
RESULTS WORLD SNOCROSS CHAMPIONSHIP
1. Tucker Hibbert (USA)…Arctic Cat
2. Petter Narsa (Swe)…Lynx
3. Adam Renheim (Swe)…Lynx
4. Olof Johan Eriksson (Swe)…Polaris
5. Aki Pihlaja (Fin)…Arctic Cat
6. Ville Ylianttila (Fin)…Ski-Doo
7. Viktor Herten (Fin)…Lynx
8. Peter Eriksson (Swe)…Polaris
9. Ville Lehtisalo (Fin)…Lynx
10. Ian Hayden (Can)…Polaris)
TYLER BOWERS CLINCHES AFTER 19 ROUNDS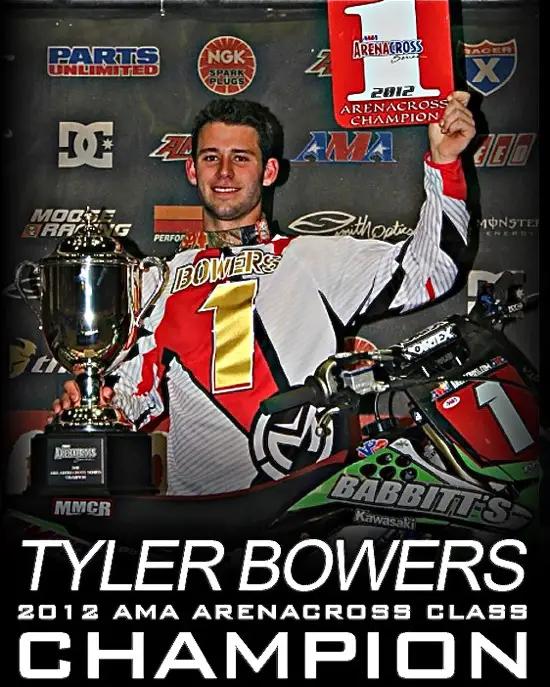 The final round of the 2012 AMA Arenacross Series was a night of that Tyler Bowers had been waiting for all season. Once he broke clear from Jeff Gibson in the points chase at the midway point in the series?it was only a matter of time until he won his second AMA Arenacross title. Bowers was second in Minneapolis, but that was good enough.
FINAL 2012 ARENACROSS POINTS STANDINGS
(After 19 of 19 events)
1. Tyler Bowers…424
2. Jeff Gibson…394
3. Chad Johnson…338
4. Zach Ames…297
5. Kelly Smith…285
6. Nathan Skaggs…259
7. Willy Browning…206
8. Travis Sewell…191
9. Michael Willard…176
10. Cory Green…152 
THINKING OF BUYING A USED BIKE? TRY HERE



HIGHLAND ISN'T DEAD YET: THE TULSA MOTORCYCLE MANUFACTURER REBOUNDS ONCE AGAIN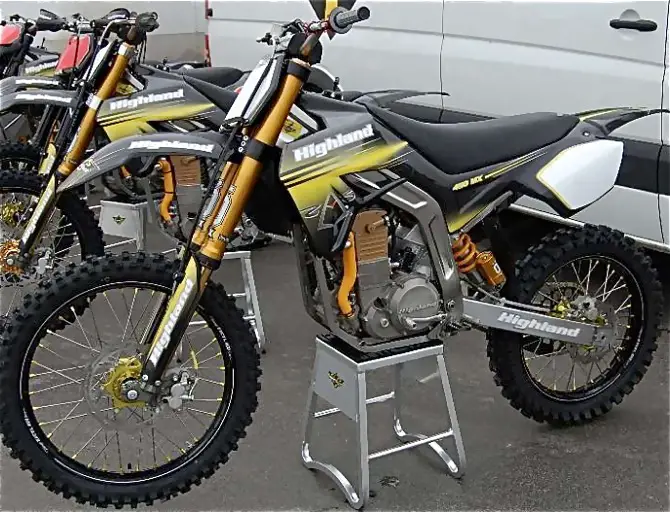 The 450 motocross model.
Highlands 450cc dirt bike might come back. 18 months ago everyone in the motorcycle industry thought that the creative Highland motorcycle was doomed. When US Highland President Mats Malmberg, chief operating officer Chase Bales and chief financial officer Damian Riddoch died in a plane crash on July 10, 2010, the company's three top men were gone. The company lasted six months without its founders, but its Swedish investors refused to provide additional funding or give up control.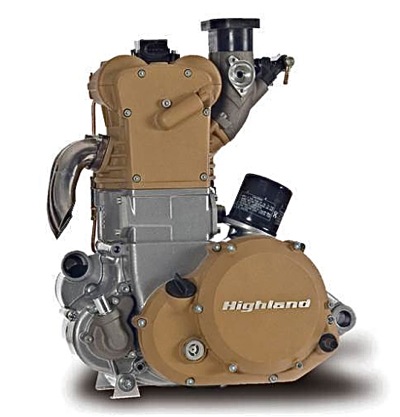 The single cylinder Highland four-stroke engine can be made in displacement from 250cc to 550cc.
After a year of arguing over control, the Swedish investors finally sold the company to American investors in August 2011. John Fitzpatrick, a former executive with Harley Davidson and Indian Motorcycles, was hired as CEO a month later. Fitzpatrick recognized that the Highland engines were the gold in the company and began rebuilding from the ground up. The plans revolve around a 450cc dirt bike and twin cylinder sport bikes. A week ago Highland leased 17,000 square foot building in Tulsa. The plan is to start assembling engines in three months and get back into building high-end motorcycles.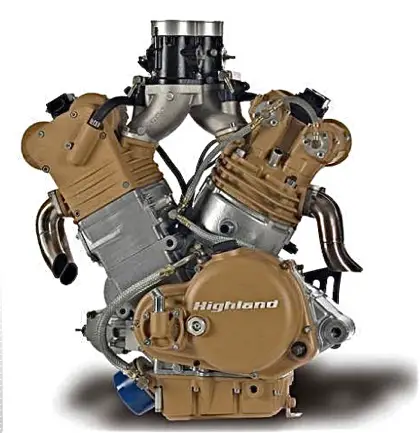 Highland plans to make twins in 750cc to 1150cc versions.
Will it succeed this time? We hope so. You can find out more about US Highland by going to www.ushighland.com.
FORGET GAS, ELECTRICITY OR HYDROGEN, AUSSIE INVENTOR WANTS TO USE COMPRESSED AIR


Powering vehicles with compressed air isn't exactly a new idea, but Australian design Dean Benstead, has joined a DiPietro air engine, Yamaha WR250F chassis and Rinlatech Engineering know-how to try to take the air-powered idea as far as it could go. The O2 Pursuit bike is propelled by the air from scuba diving tanks.
Benstead said, "I wanted to explore the viability of compressed air as an alternative fuel, and my childhood experiences riding dirt bikes led me to design the motocross bike based around the Engineair engine. Developing the working prototype involved balancing many design elements to get the bike functional and show-ready, but also meet budget, functionality, tight timelines and skill requirements."
The obvious drawbacks of the design is the lack of fuel (air storage), plus a racing motorcycle with exposed compressed air tanks could be dangerous. The pluses are that the design is simple and clean.
KTM ANNOUNCES WHAT EVERYONE ALREADY KNOWS: KTM IS NUMBER 1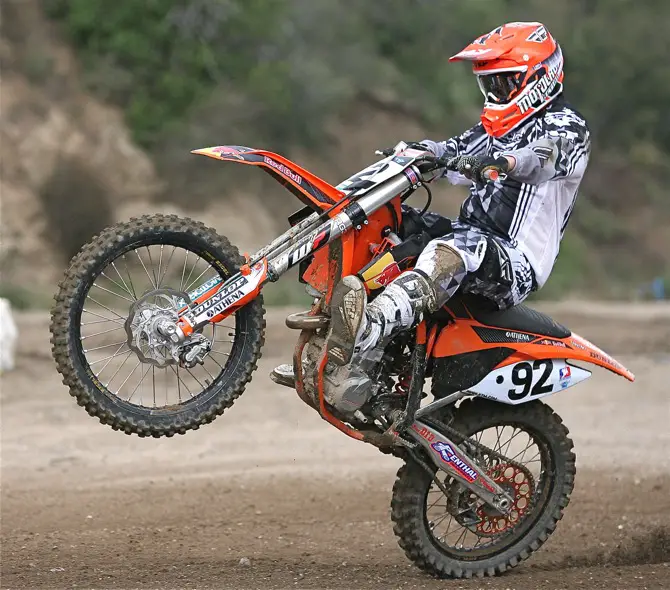 The 2012 KTM 450SXF Factory Edition.
According to KTM: KTM is officially the most successful motorcycle manufacturer in Europe and the USA. KTM, who specializes in offroad bikes, but is expanding into street bike, sold 81,200 bikes in 2011 (up from 66,327 in 2010). Despite a motorcycle market that has seen a 5 percent decrease in sales overall KTM's numbers increased,
KTM's market share in Europe increased by 30 percent compared to previous year. "Hence, KTM is the most successful brand and outpaced its competitors clearly", explains Stefan Pierer, Chairman of the Executive Board of KTM Power Sports AG.


The 2012 Duke 200.
For the future KTM plans to expand into the Indian market, which is the largest motorcycle market in the world, with support from its partner Bajaj. KTM hopes to sell 20,000 motorcycles in Indian in 2012?mostly the small displacement Duke street bikes.
RELIVE A GREAT DAY OF RACING AT DITD WITH JEREMY, EMIG, ROVZEN, RYNO, LECHIEN, LANGSTON & DOUG HENRY
You should start getting ready for next year now.
HOW TO LOSE A FACTORY RIDE BECAUSE OF PAPERWORK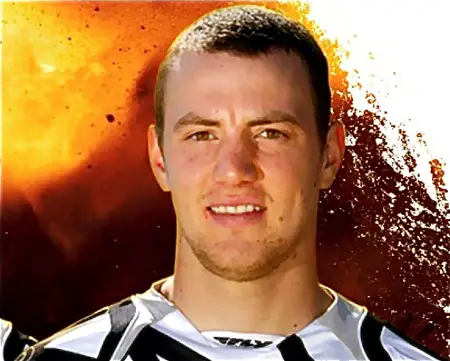 Phillip Nicoletti.                   Photo: Kawasaki Au
According to Moto Online Australia: In a reverse of Dean Wilson being trapped in Canada and not allowed to leave two years ago, American Phil Nicoletti has has been banned from Australia for three years following a series of visa difficulties in 2011. Nicoletti raced for Kawasaki Australia in last year's Austrlalian 250 NationalsChampionships?finishing third. But, he obviously had not crossed his X's and dotted his I's on his visa formed because when he tried to return to Australia he found out that his original visa request had never been filed.
Australian has the same immigration rules as most Western countries ? you can come for 90 days on a tourist visa, but you can't stay longer than that without filing for a new visa. If you never file the necessary paperwork, your name goes on a list and when you finally show up at the airport to leave the country, you are told not to come back. This miscue cost Nicoletti a good ride.
WHIPS, WHIPS & MORE WHIPS: SO MANY WHIPS THAT YOU'LL WISH FOR  IT TO END

NICK WEY DOES THE IMPOSSIBLE: HE FINDS A NEW SPONSOR IN THE MIDDLE OF A SERIES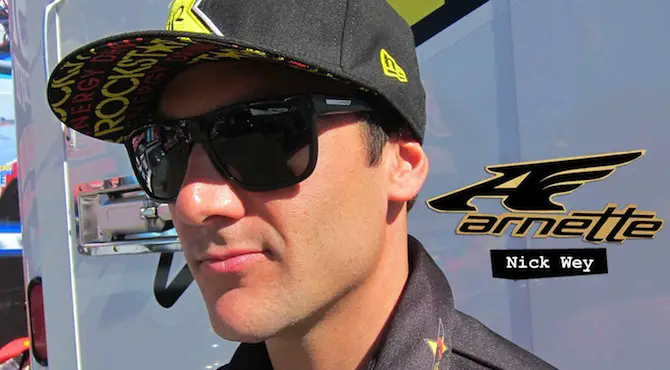 Nick.
Arnette is excited to announce Supercross veteran and Michigan native, Nick Wey, is now a part of the Arnette Motocross Team. Wey, who  turned pro 15 years ago, has the drive and hustle that Arnette is looking for as they open up their new MX racing program."I couldn't be more excited to team up with Arnette, they've got the image and product I'm looking for in a sponsor. The Series 3MX goggle performs flawlessly and their sunglasses can't be beat," commented Nick.
Arnette has been making moves in MX and FMX since the launch of their Series 3MX goggle in September of 2011. Other dirt notables wearing the Series 3MX goggle include Robbie Maddison and Adam Jones, as well as former professional racer and current Arnette Motocross Team Ambassador, Jeff Northrop. "Nick's the kind of rider we want backing Arnette on the track. He works hard at racing, but he's having fun out there too. I'm psyched he's on our program," commented Jeff.
Stay up to date with Nick's race results online at www.nickwey.com
TWEET-CITY: WESTERN UNION WITHOUT THE HORSES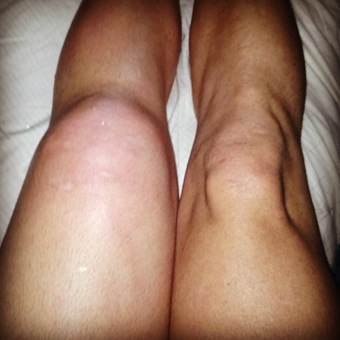 GET "MOTOCROSS ACTION" ON YOUR IPHONE OR IPAD

The new MXA App lets you download the latest issue of MXA right to your iphone or ipad. Its all the things you love about Motocross Action in a new digital format. The app saves the magazine on your mobile device so there is no waiting to load the next page and no lag time. This is also the cheapest way to suscribe ($8.99) or to buy a single issue ($2.99). Go to http://itunes.apple.com/us/app/motocross-action-magazine/id497706566?mt=8 and check out the newest way to read Motocross Action.
BAD NEWS! HONDA OF HOUSTON STOPS ITS AMATEUR SUPPORT PROGRAM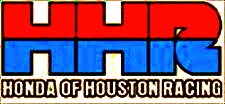 Press release: Due to changes in the amateur support programs provided by manufacturers, Honda of Houston Racing, the amateur motocross support subsidiary of Honda of Houston, Houston's exclusive Powerhouse Dealership, is suspending its amateur motocross trackside support program.  The program which began in 1997 has supported amateur motocross across the country providing riders both young and old everything from technical services, parts support and bike transport. "We've been part of the careers of some of the sports premier riders and we are grateful for that experience," says Race Team Manager Shaun Martin.
Today's pro Supercross and motocross fields see a number of riders that have participated in HHR's program. Riders such as Josh Grant, Will Hahn, Tommy Hahn, Jake Weimer, Lance Vincent, Chris Plouffe, Jessica Patterson, and many more have all benefitted from the guidance and support provided by the HHR crew. "It is with great regret we are forced to make this decision, but the current economic state prevents the manufacturers from continuing the support we have been so successful with," says Honda of Houston President Dave Martin.  Martin goes on to say "Honda of Houston Racing would like to thank the many sponsors over the years that have helped the team achieve its goals and hopes the HHR program has contributed in some small way to the success and well being of amateur motocross racing and the customers of American Honda."
UNBELIEVABLY LIGHT! SUOMY MX JUMP HELMET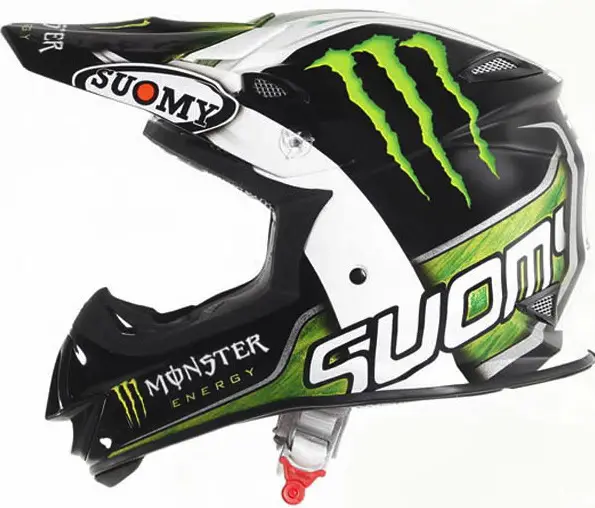 The Suomy Monster graphics are a special issue and will be worn by Tommy Searle.

While at the Indy Show last weekend, Jody and John Basher ran into Jim Doyle (if you don't know who Jim is, you probably never heard of Kenny Roberts either). Jim took us to Skip Van Leeuwen (if you don't know who Skip is, that just means you're young). They showed us the lightest ECE-legal motocross helmet that we have ever seen?the Suomy MX Jump (in Italy they call it the Mr. Jump).


Coming in at just under 2.5 lbs, the Suomy Jump is handmade in Italy with a composite carbon and aramidic fiber shell. Additionally, the polystyrene liner features differentiated foam density to increase the mechanical resistance to crushing. The Suomy Jump meets ECE 22-05, DOT, QAS, JIS and INMETRO NBR 7471 certification. Your dealer can order the Suomy Jump from KK, Lemans, Van Leeuwen Enterprises or Romaha.
SEE THOR'S ALL-NEW GEAR?COULD IT REALLY BE THE 2013 GEAR?

BEVO HONORED AT ATLANTA SUPERCROSS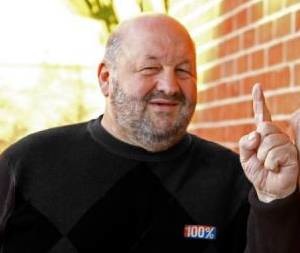 Sure Bevo gets honored, but what about Savitski?

Regarded as one of the most recognizable and respected men in motocross, Bevo has amassed 40 years of experience in the industry. For his career accomplishments, was honored this past Saturday, February 25, 2012 during round eight of the 2012 Monster Energy AMA Supercross series at the Georgia Dome in Atlanta, Georgia.
 
Bevo Forte bought his first motorcycle, a Suzuki Savage, in 1970 and has been hooked ever since.  He quickly hit the amateur racing circuit before becoming a mechanic for privateer, John Savitski, in 1972. Beginning in 1978, Bevo worked as a mechanic for Factory Yamaha until he joined Scott USA in 1981.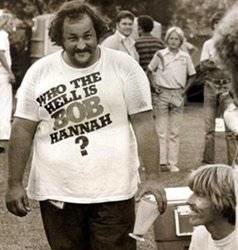 Bevo & Hannah.
Bevo has spent the last 30 years in the development, sales and race support of Scott USA's goggle line. Throughout his tenure, Bevo has worked closely with the likes of Bob Hannah, David Bailey, Jeff Stanton, Mike Larocco, Jeremy McGrath, and Chad Reed, to name just a few. He now works for 100% goggles..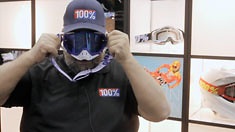 Bevo with the new 100% goggle.
"He has been an icon in the moto world and has contributed so much to our growing industry" states Alex Moroz and Mike Owens, managing partners of the Legends & Heroes of Motocross Tour. "He has logged nearly two million miles in the air and countless hours on the road, attending over 1500 motocross events throughout his impressive career.."
THOR PRO CIRCUIT GEAR AVAILABLE NOW


For more info go to www.thormx.com

THE RXR INFLATABLE CHEST PROTECTOR, NOW GETS PLASTIC PARTS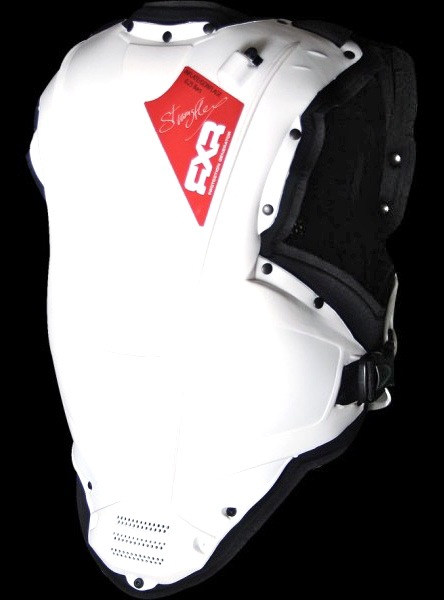 The RXR Strongflex white.
RXR protect body armor features patented ASA (Air Shock Absorber) technology which is revolutionizing the action sports world. In CE certified crash testing RXR armor absorbed at least 9 times more energy than traditional plastic protectors and 10 times that of foam. Designed for the hardcore riders and pros, that is looking for the most technically advanced.

The RXR Strongflex orange.
For more info go to www.rxrprotect.com/category.php?id_category=6
TEAM HONDA EUROPE RACES THE 2013 CRF450 AT MANTOVA


In this photo you can see the new engine cases and clutch cover. The Showa SFF Air forks don't use springs and even if they did they wouldn't use springs, but instead they would use a spring.

Unlike the 2012 model the exhaust pipe comes out of the right side of the engine, wraps around to the left and then returns to the right side for the muffler. The hydraulic clutch is also visible.

In this photo of Evgeny Bobryshev you can see the head pipe up by the cylinder head and trace it on its snake-pipe route back to the muffler.
After the Mantova race last weekend, Team Honda Europe stayed at the track to test their 2012 Grand Prix bikes. The new bikes are the prototype 2013 CRF450's with the left to right cross-over exhaust system, new engine and redesigned frame. Honda Europe was also testing Showa SFF Air forks, which use nitrogen instead of coil springs, but only in one fork leg.
36th GNC INTERNATIONAL MOTOCROSS FINAL ON MARCH 3-9 IN TEXAS


Oak Hill Raceway will host the GNC International on March 3 through 9. Here is the complete schedule.        
    SATURDAY, MARCH 3RD: MOVE IN
The Park opens for everyone at 8:00am and will close at midnight.
    SUNDAY, MARCH 4TH: MOVE IN & POST REGISTRATION
Gates open 7:00am – Midnight. Post entry sign in 9:00am to 5:00pm also sign up for the Industry Race (no charge). Riders Meeting 6:00pm. Practice & Race order posted on posting board in front of tower this evening.
    MONDAY, MARCH 5TH: PRACTICE
Gates open 6:30am to 10:00pm. Practice 8:00am. Industry Race 1st moto approximately 30 minutes after practice. Sign up at Tower for Industry Race (no charge). Awards 1st?3rd
    TUESDAY?FRIDAY MARCH 6TH-9TH: RACING
Gates open 6:30am to 10:00pm.Racing 8:00am. For more info go to www.gncmxracing.com
RACE VIDEO! BEHIND THE SCENES AT TEAM YOSHIMURA SUZUKI WITH BRETT METCALFE'S CREW

FREESTYLE LEGEND TO OPEN MOB SYNDICATE TATTOO PARLOR IN LAKE ELSINORE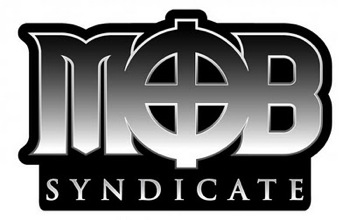 The Lake Elsinore Planning Commission unanimously approved a request by American Freestyle champ Mike Metzger to operate a tattoo business in the city. "The Godfather of Freestyle" will bring his famous name and his love of body art to Lake Elsinore.
Tuesday night, the Lake Elsinore Planning Commission unanimously approved a request by American Freestyle Motocross champ Mike Metzger to operate a tattoo business inside a 1800-square-foot leased space in Westlake Village Commercial Center at 31712 Casino Drive. Without reservation, the commission approved a conditional use permit for the business, which Metzger plans to call Mob Syndicate Tattoo after his motocross moniker. The shop, which Metzger hopes to open within two months, will offer tattoos and body piercings, as well as the FMX star's mixed-media paintings.
MOOSE MAKES QUICK PULL CANISTERS FOR OAKLEY, SCOTT, SMITH, SPY & UTOPIA GOGGLES


Moose Racing's Quick Pull System is the perfect solution for riders that need to battle the elements and keep their vision clear. The Quick Pull System is equipped with clear canisters to allow for easy viewing of the film, while the mud flaps keep water out. The system includes one roll of film, the mud flap, supply side and motor side canisters, and a lens. Applications are available for a wide-variety of goggles. With a price of just $36.95 for the complete system, its a small price to pay for clear vision. For more info go to www.MooseRacing.com
KTM'S FORGOTTEN BIKE: 2012 KTM 200XC-W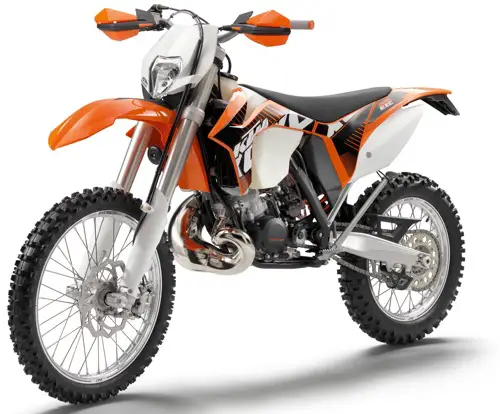 Two-stroke fanatics are always looking for project bikes to build, but perhaps the most overlooked of all the two-stroke is KTM's 200XC-W. It has a 64mm x 60mmm bore and stroke compared to the KTM 150SX's 56mm x 58.4mm and the KTM 125SX's 54mm x 54.5mm. The 193cc, water-cooled, reed intake engine with a broad spread of power.


The compromises from the SX line are the 48mm WP open cartridge forks and the PDS no-link rear suspension. For 2012 it got a new ignition curve for smoother ridability, completely new PDS frame, one-piece cast aluminum swingarm, Excel AL7 rims, Dunlop MX51 tires, 2.64 gallon translucent fuel tank, redesigned intake boot and up-to-date bodywork. Why mess with a 125 or a 150, when you could have a 200?
EVERY AMA NATIONAL NUMBER (FROM 1 TO 997)


This guy's number is easy to remember.
It is easy to find out who's number 11 (Kyle Chisholm) or 21 (Jake Weimer) or even 54 (Weston Peick), but have you ever tried to find out who is AMA National number 774? The answer is Preston Tilford. To make life easier, MXA has compiled a complete list of active AMA National numbers for 2012 (up to the Atlanata Supercross). We will update it with every event and add more names and numbers as young riders race enter the AMA circuit.
1. Ryan Villopoto (450 MX/SX)
1. Dean Wilson (250 MX)
1. Broc Tickle(250 West)
1. Justin Barcia (250 East)
2. Ryan Villopoto (will not be used in 2012)
3. Mike Brown
5. Ryan Dungey
7. James Stewart
9. Ivan Tedesco
10. Justin Brayton
11. Kyle Chisholm
12. Blake Baggett
14. Kevin Windham
15. Dean Wilson
16. John Dowd
17. Eli Tomac
18. Davi Millsaps
19. Kyle Cunningham
20. Justin Barcia
21. Jake Weimer
22. Chad Reed
23. Gareth Swanepoel
24. Brett Mecalfe
25. Broc Tickle
26. Michael Byrne
27. Nick Wey
28. Tyla Rattray
29. Andrew Short
30. Alex Martin
31. Martin Davalos
32. Tommy Hahn
33. Josh Grant
34. Cole Seely
35. Darryn Durham
36. Kyle Regal
37. Malcom Stewart
38. Marvin Musquin
39. Tye Simmonds
40. Gannon Audette
41. Trey Canard
42. Ricky Dietrich
43. Christian Craig
44. Jason Anderson
45. Nick Paluzzi
46. Les Smith
47. Chris Blose
48. Jimmy Albertson
49. Justin Bogle
50. Nico Izzi
51. Travis Baker
52. Ben Lamay
53. Ryan Sipes
54. Weston Peick
55. Lance Vincent
56. Austin Stroupe
57. Jake Canada
58. Will Hahn
59. Vince Friese
60. Matt Lemoine
61. Austin Howell
62. Travis Sewell
63. Colton Facciotti
64. Matt Boni
65. Ryan Morais
66. Jason Thomas
67. Scott Champion
68. Shane Sewell
69. Jimmy DeCotis
70. Ken Roczen
71. Kevin Rookstool
72. Jarred. Browne
73. Josh Clark
74. Tyler Bowers
75. Josh Hill
76. Calle Aspergren
77. Lowell Spangler
78. Tommy Weeck
79. Tyler Medaglia
80. Kyle Keylon
81. Robert Kiniry
82. Justin Sipes
83. Kyle Partridge
84. Killy Rusk
85. Robert Marshall
86. Taylor Futrell
87. Matt Goerke
88. Ben Evans
89. Tyler Bright
90. Bryce Vallee
91. Dalton Carlson
92. Hunter Clements
93. A.J. Catanzaro
94. Cole Siebler
95. Chris Plouffe
96. Kyle Peters
97. Jeremy Medaglia
98. Tye Hames
99. Sean Hackley
100. Josh Hansen
102. Chris Gosselaar
105. Matt Moss
112. Ryan Marmont         
119. Max Anstie
124. Ryan Clark
125. Daniel Blair
126. Hunter Hewitt
129. Vernon McKiddie
132. Kyle Beaton
133. Myles Tedder
143. Michael Horban
149. Casey Hinson
153. Gregory Crater
160. Cole Thompson
166. Dakota Tedder
170. Michael Leib
173. Travis Johnson
174. Chase Spears
175. Bruce Rutherford
187. Bryce Huffman
208. Donald Vawser
211. Tevin Tapia
212. Auston Albers
216. Jared Boothroyd
219. Ryan Rangel
222. Chris Howell
224. Heath Harrison
225. Tyler McEwen
227. Cole Martinez
232. Billy Laninovich
244. Ryan Zimmer
247. Teddy Parks
251. James Justice
260. Nicholas Myers
276. John Jelderda
285. Tony Archer
293. Brian Sjogren
304. Bradley Ripple
311. Jesse Rangas
312. Teddy Maier
314. Alex Ray
329. Chad Gores
333. Cody Mackie
335. Seth Caldwell         
337. Jeremy O'Driscoll
338. Zach Osborne
339. Michael Thacker
354. Chris Johnson
357. Jacob Locks
374. Cody Gilmore
377. Christophe Pourcel
382. Preston Thomas
383. Brandon Rangel
384. Carl Schlacht
385. Adam Gulley
386. Aaron Gulley
393. Daniel Herrlein
404. Zack Freeberg
407. Adam Chatfield
409. Dillon Huddleston
412. Levi Kilbarger
415. Nicholas Schmidt
423. Brandon Gillespie
429. Richard Rinauro
435. Scott Agostini
438. John Cal Baker
443. Jeffrey Mort
446. Frank Lettieri
447. Deven Raper
451. Rashidi Kerrison
459. Conrad Weiland
464. Mitchel Alcorn
498. Cody Robbins
501. Scotty Wennerstrom
505. Sean Lipanovich
508. Nick Click
512. Jorge Bujanda
513. Danny Pacini
516. Brian Foster
522. William Wichers
533. Gannon Audette
536. Erik Meusling
544. Morgan Burger
546. Kevin Urguhart
548. Broc Schmelyun
564. Jeremy Muddleston
565. Preston Mull
570. Beau Hudson
572. Zach Jaynes
583. Tyler Sjoberg
587. Dustin Kendall
599. Ronnie Hapner
606. Ronnie Stewart
617. Gavin Faith
619. Mark Weishaar
620. Brad Nauditt
639. David Buller
643. Jake Oswald
647. Parker Eckman
652. Dustin Pipes
655. John Pauk
659. Justin Freund
668. Billy Jurevich
675. Kyle Hussey
697. Kyle Goerke
670. Dylan Schmoke
702. Cameron Stone
707. Alex Millican
708. Joe Perron
712. Justin Starling
714. Shawn Rife
715. Phil Nicoletti
718. Matt Schneider
722. Adam Enticknap
726. Gared Steinke
727. Rhett Urseth
735. Travis Pitt
750. Jared Hicks
752. Bryce Stewart
758. Jason Potter
764. Cody Lee
771. Terren O'Dell
772. Robert Noftz
773. Walt Van Olden
774. Preston Tilford
783. Beau Burnett
788. Matt Vonlinger
792. Bracken Hall
793. Yuta Ikegaya
794. Yoshiki Inagaki
800. Mike Alessi
801. Jeff Alessi
812. Luke Vonlinger     
831. Ryan Smith
848. Kendall Mason
854. Landen Powell
862. Ozzy Barbaree
865. Dario Marrazzo
870. Cyrille Coulon
878. Eric McKay
880. Canaan Barrilleaux
887. Daniel Sanders
902. Jesus Macias
903. Antonio Balbi
906. Killian Auberson
911. Tyler Bowers
915. Adrien Lopes
918. Michael Akaydin
919. Shawn Rhinehart
927. P.J. Larsen
929. Travis Bell
941. Angelo Pellegrini
943. Carlos Oros
945. Michael Stryker
952. Adam Conway
956. Blake Wharton
964. Dominque Thury
965. Travis Bright
968. Jackson Richardson
972. Michael Picone
973. Jean Baptiste Marrone
976. Josh Greco
979. Jonathon Withrow
981. Austin Politelli
985. Erdenebileg Khaliunbold   
986. Topher Ingalls
992. Jean Ramos
996. Filip Thuresson
997. Linus Sandahl