TWO-STROKE TUESDAY | DONNIE HANSEN'S 1982 RC250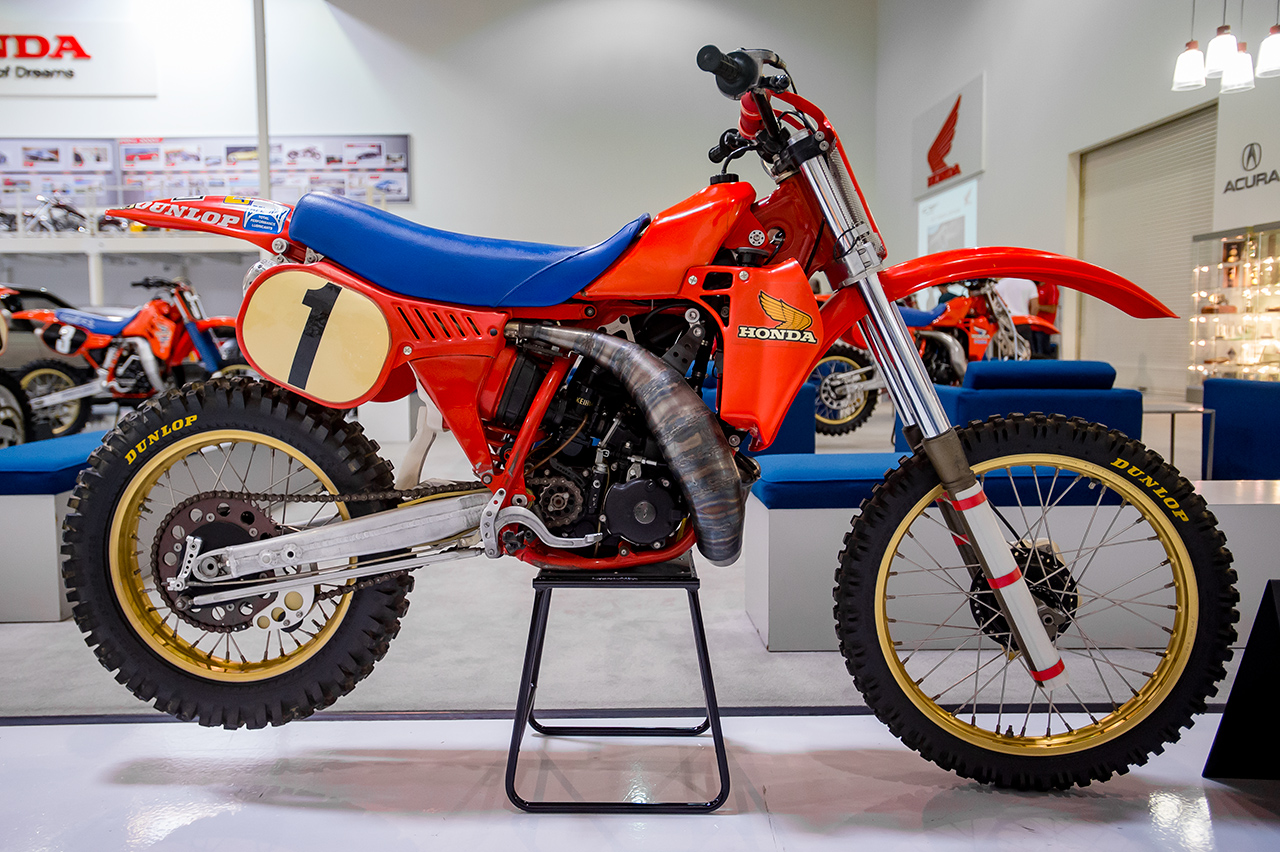 The 1982 RC250.
There was a time when works bikes were truly one-off works of art. Before the AMA clamped down on factory bikes, race teams could do about anything and everything. Factory bikes are still by no means stock, but they are hardly as trick as the machines of eons past. Honda is known for winning. Donnie Hansen is among the elite to have won a championship for the Japanese manufacturer. The California native started racing professionally near the end of the 1970's. While his career was short-lived due to injury, he won both the Supercross and National Championships in 1982. The Honda museum in Torrance, California  has his machine out on display.  Let's take a closer look at the works bike.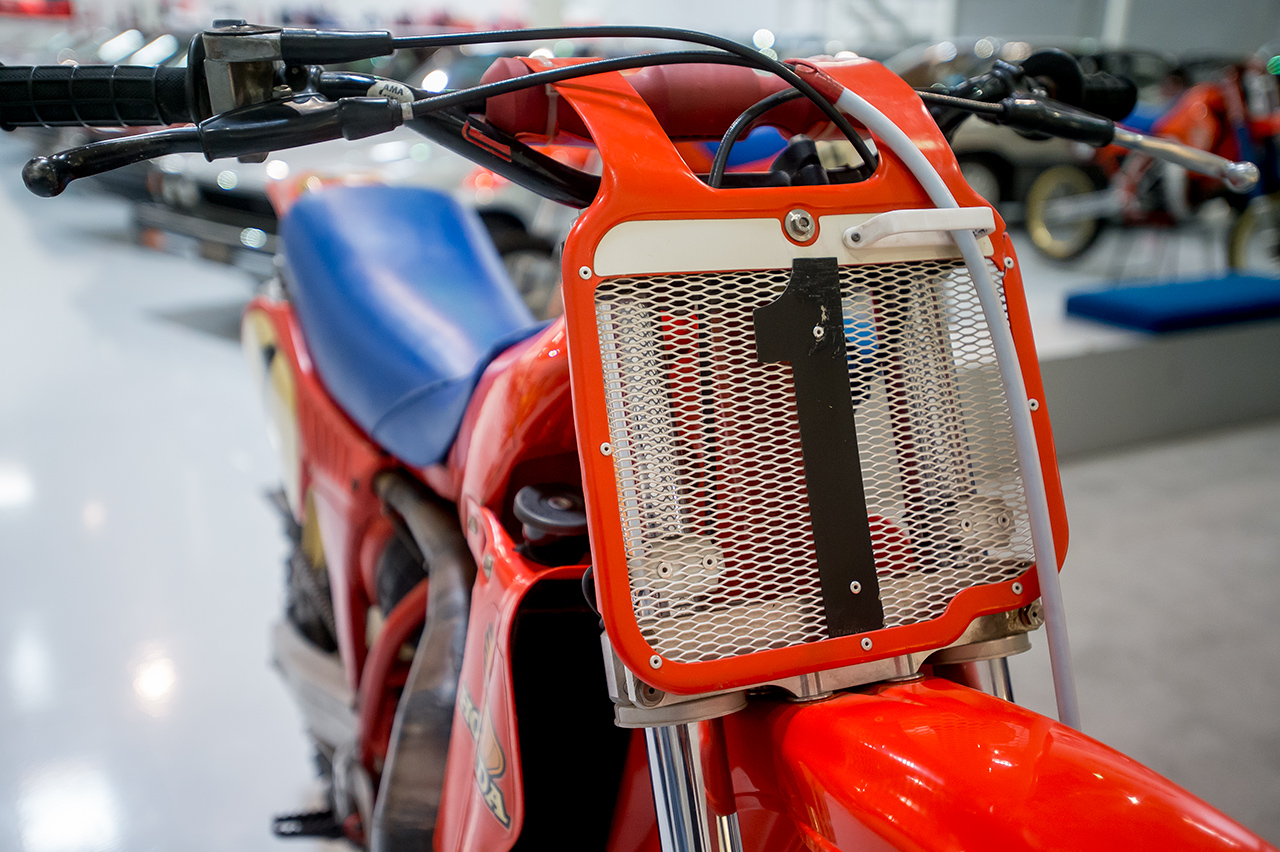 Vented number plates were once a thing.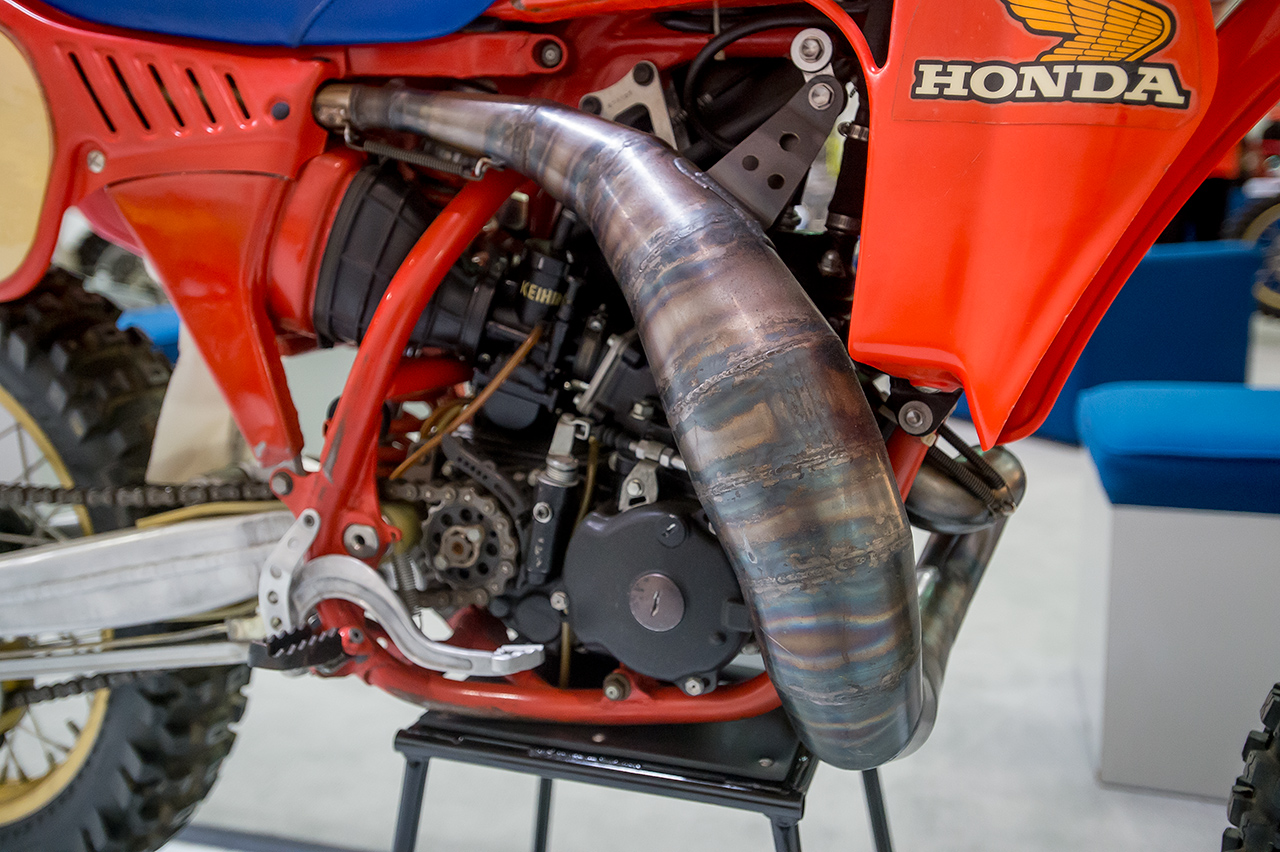 Look at that giant handmade cone pipe.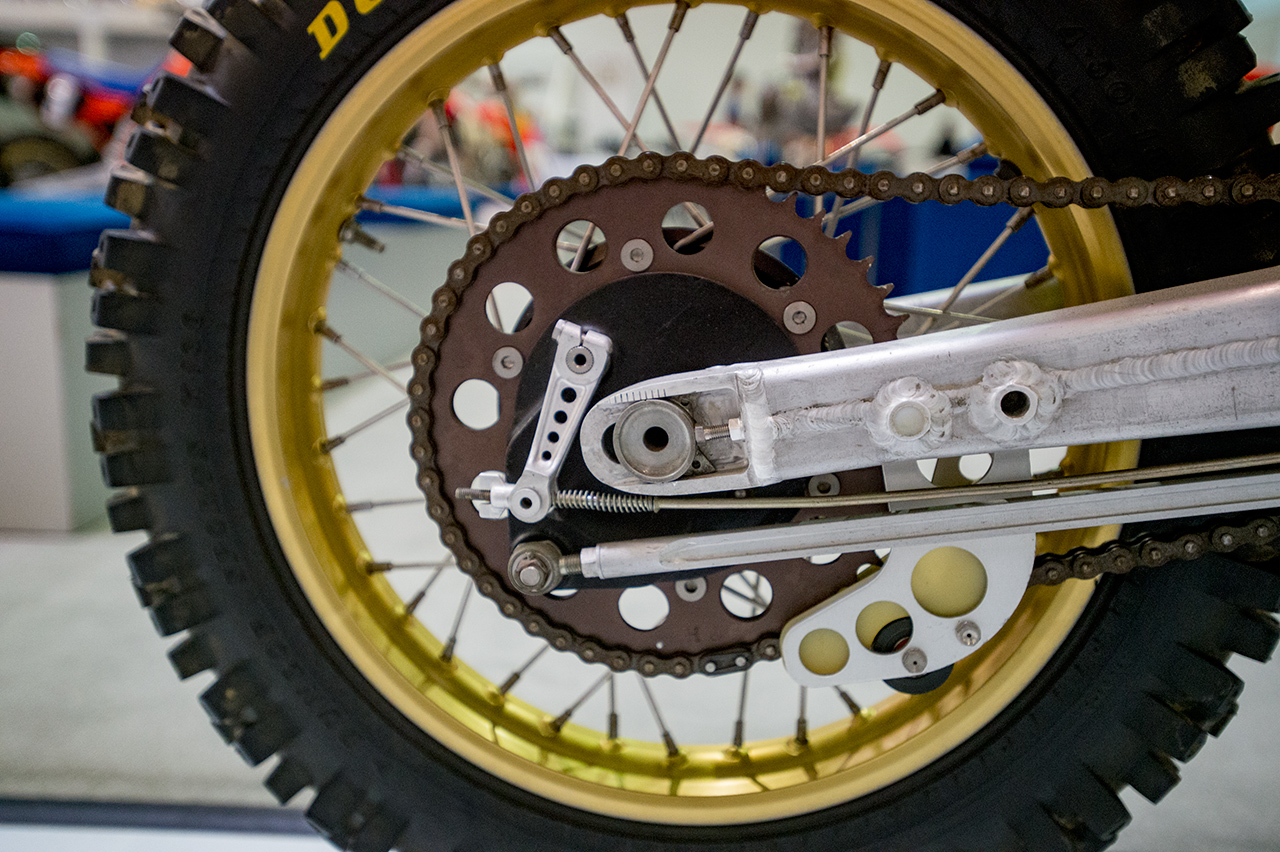 The rear sprocket assembly with a drum brake. Notice the welds and holes on the swingarm.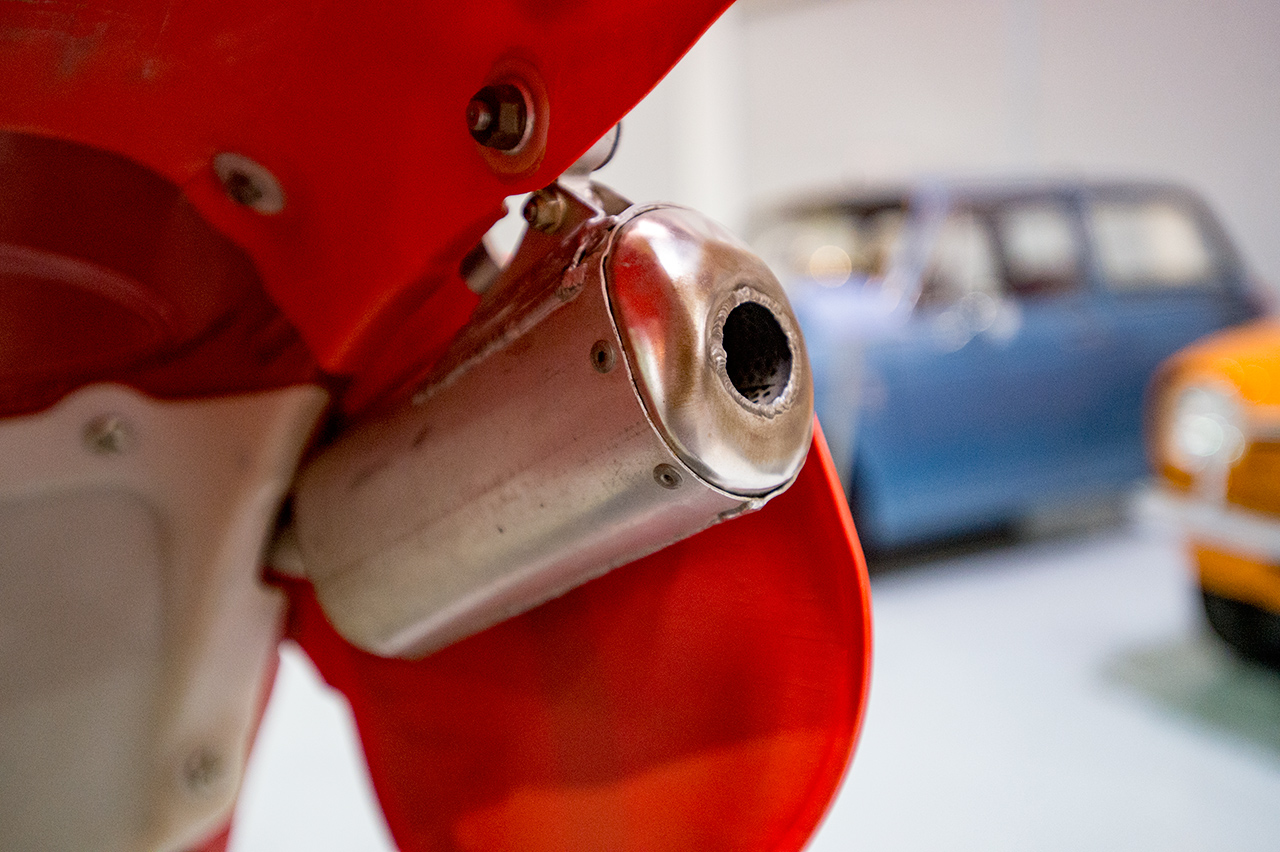 Honda had short silencers in the past, and to this day their four-stroke dual mufflers are stumpy.
That contraption is a Showa rear shock. Directly behind it is the aluminum airbox.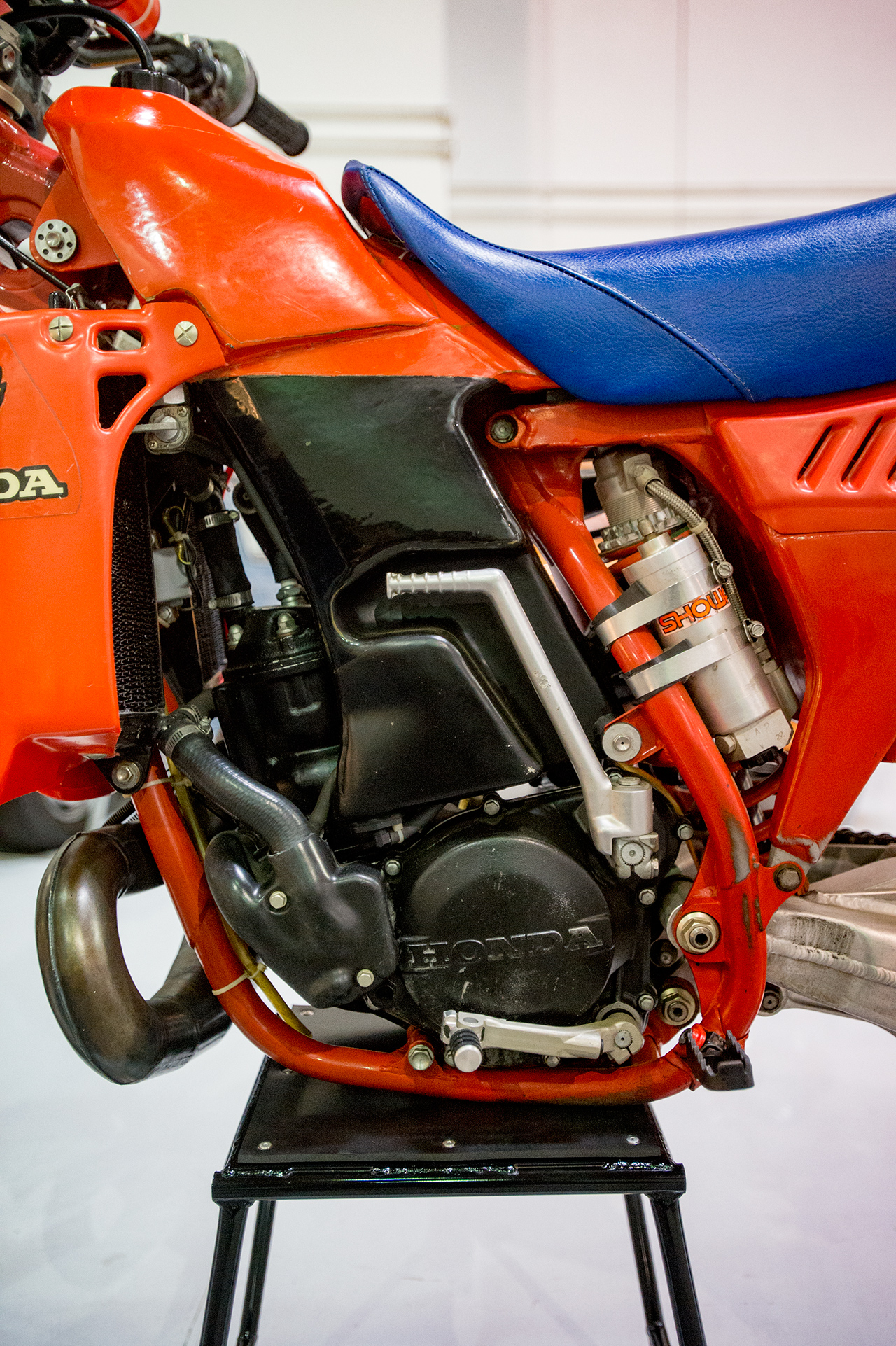 Check out the formed mold for the kickstarter (on the left!).
Aluminum fuel tank. 
The grips haven't changed all that much, but that clutch lever is quite unique. Back in the day the lever stuck out more because the cable would creep as the race progressed.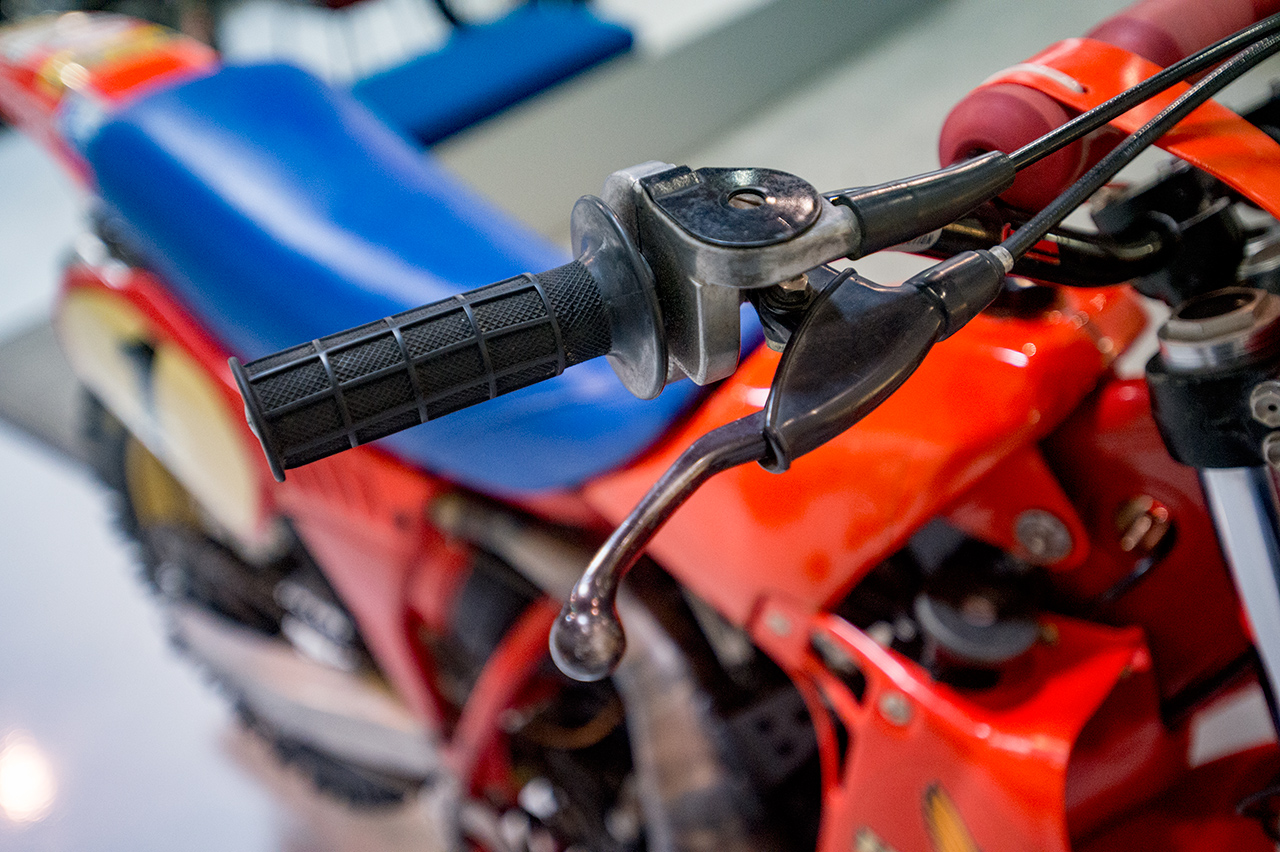 A simple front brake.