MXA'S WEEKEND NEWS ROUND-UP: THE TIME TO PLAN FOR NEXT YEAR IS THIS YEAR
• THIS WEEK IN MXA WITH JOSH MOSIMAN: AIR FORKS ARE BACK

• FIRE & POLICE MOTOCROSS AT LAKE ELSINORE ON OCT. 11-12

For more info go to www.firepolicemx.com
• MXA AD OF THE WEEK: DO YOU THINK MOTOCROSS GEAR IS TOO EXPENSIVE.

Well, have we got great gear for you. Dynamite Denims retailed for under $25 and came with a red or yellow competition stripe down each leg. It's time to blast off in Dynamite Denims.
• MXA TECH SPEC: PURSUING THE AUTOMATIC-TRANSMISSION DREAM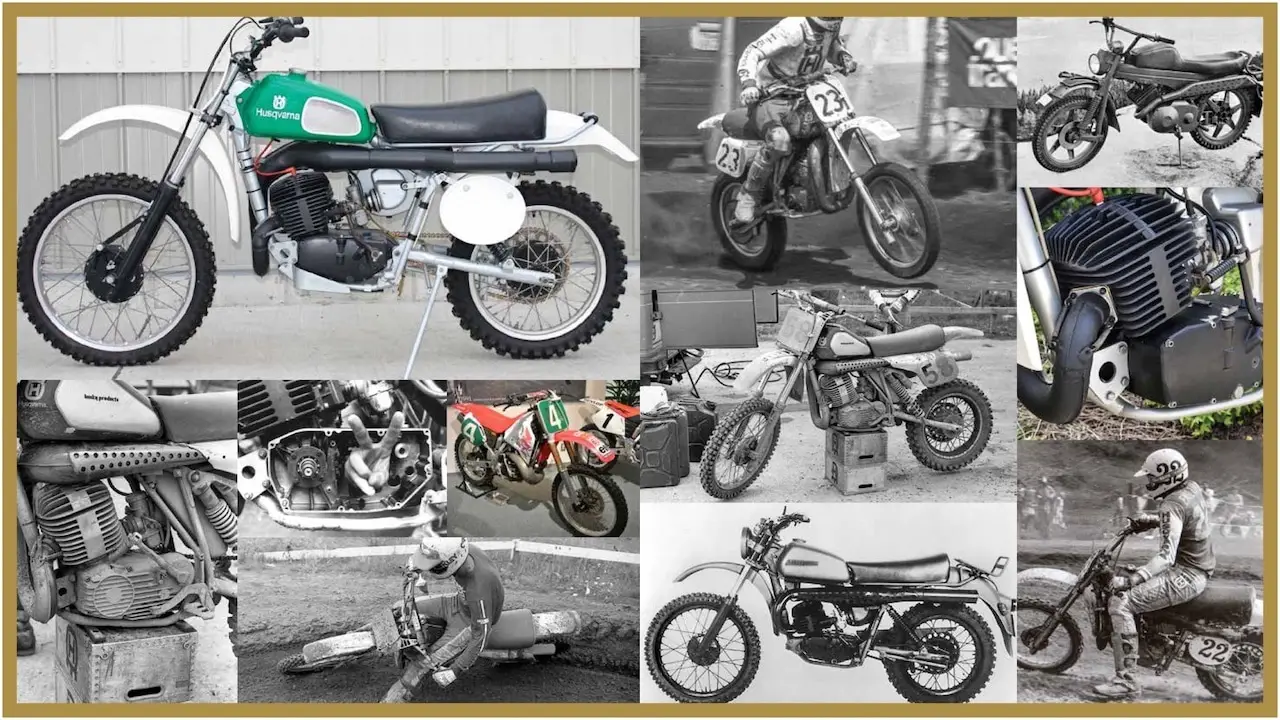 Racers have often dreamed of automatic-transmission motocross bikes. Today, we are closer to that reality than ever with electric-powered motocross bikes, but, back in the day, the automatic dream was seriously pursued by Husky, Rokon and, to a lesser extent, Honda.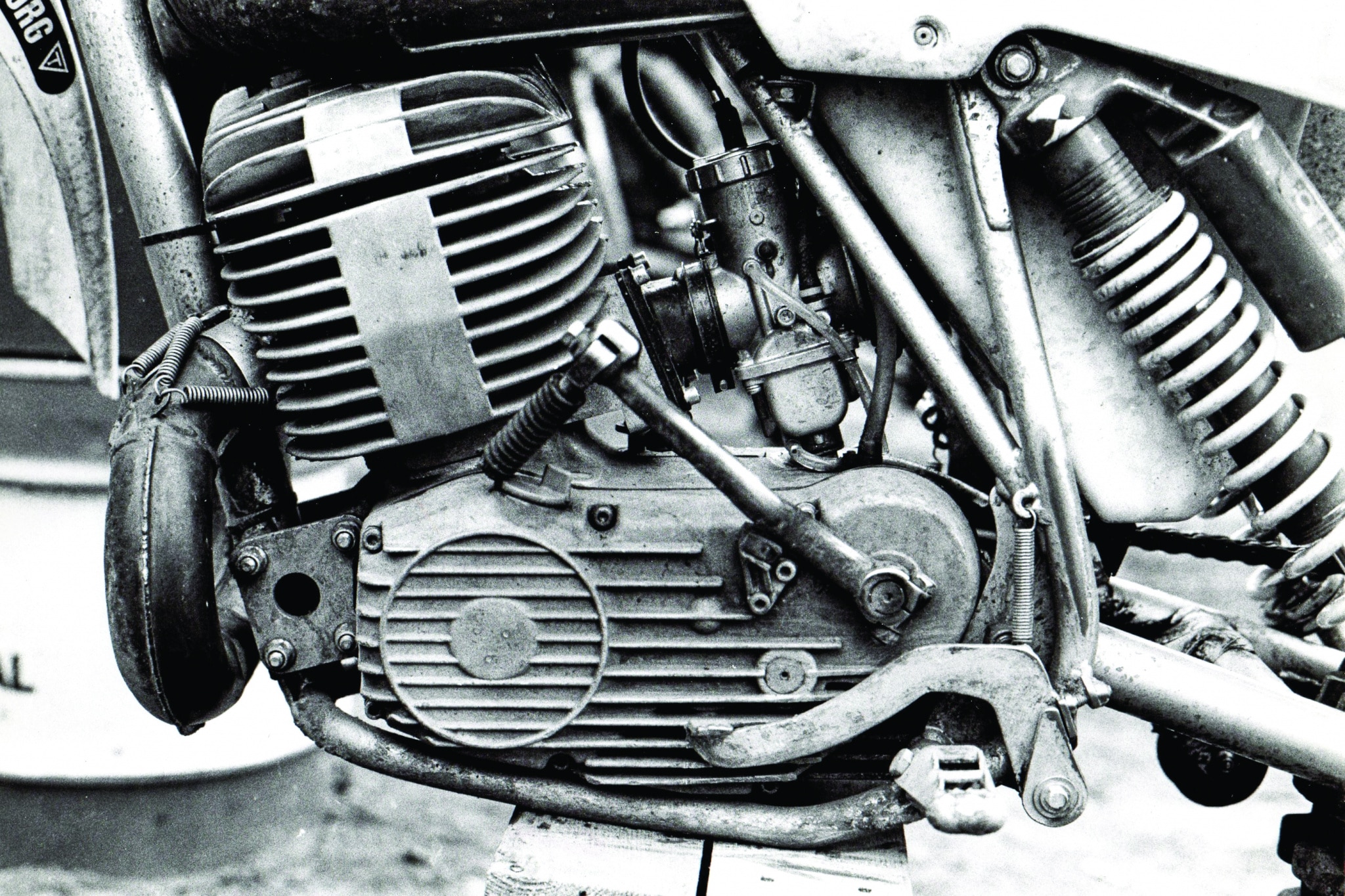 The Husqvarna Auto not only won many off-road races, but was also raced in the FIM 500 World Championships.
HUSQVARNA AUTOMATIC

The first functional automatic-transmission dirt bikes were built by Husqvarna. Starting with a 1973 prototype, Husqvarna built 250cc, 360c, 390cc, 420cc, 430cc and 500cc autos until they were taken over by Cagiva in 1987. The key to Husqvarna's automatic transmission was an intricate four-speed gearbox driven via sequential centrifugal clutches. The Husky Auto shifted by itself via a series of complicated sprag gears and large-diameter dog-bone bearings that engaged in one direction and released in the other. It upshifted as long as you kept the throttle on and freewheeled when you shut the throttle off—until you turned the throttle back on.
Bo Edberg's works Husky 500 Automatic had a 488cc engine, sand-cast cases, lots of finning and, most intriguing, it had rear brake pedals on both sides of the bike.
A centrifugal clutch, often referred to as a "slinger clutch," uses clutch plates that are shaped like brake shoes (the clutch hub is the drum). The spring-loaded shoes spun inside the hub and were flung outwards as they overcame spring pressure.
The snowmobile-powered Rokon 340 Cobra had a short lived career on the AMA National circuit.
ROKON 340MX COBRA

The second-best-known automatic-transmission dirt bike was the 1975–'76 Rhode Island-made Rokon 340MX. It was powered by a 335cc Sachs two-stroke snowmobile engine that used a belt-driven Salisbury torque converter (off a snowmobile). The torque converter worked best between 6000 and 6700 rpm. Riding a Rokon 340MX was unique, since the torque converter didn't provide any engine braking. Rokon's cure was to mount KH disc brakes (eight years before any of the other manufacturers). Although you didn't have to shift the 340MX, you had to deal with the bulging belt and pulley gears. Plus, since it was a snowmobile engine, you started it with a lawnmower-style pull rope.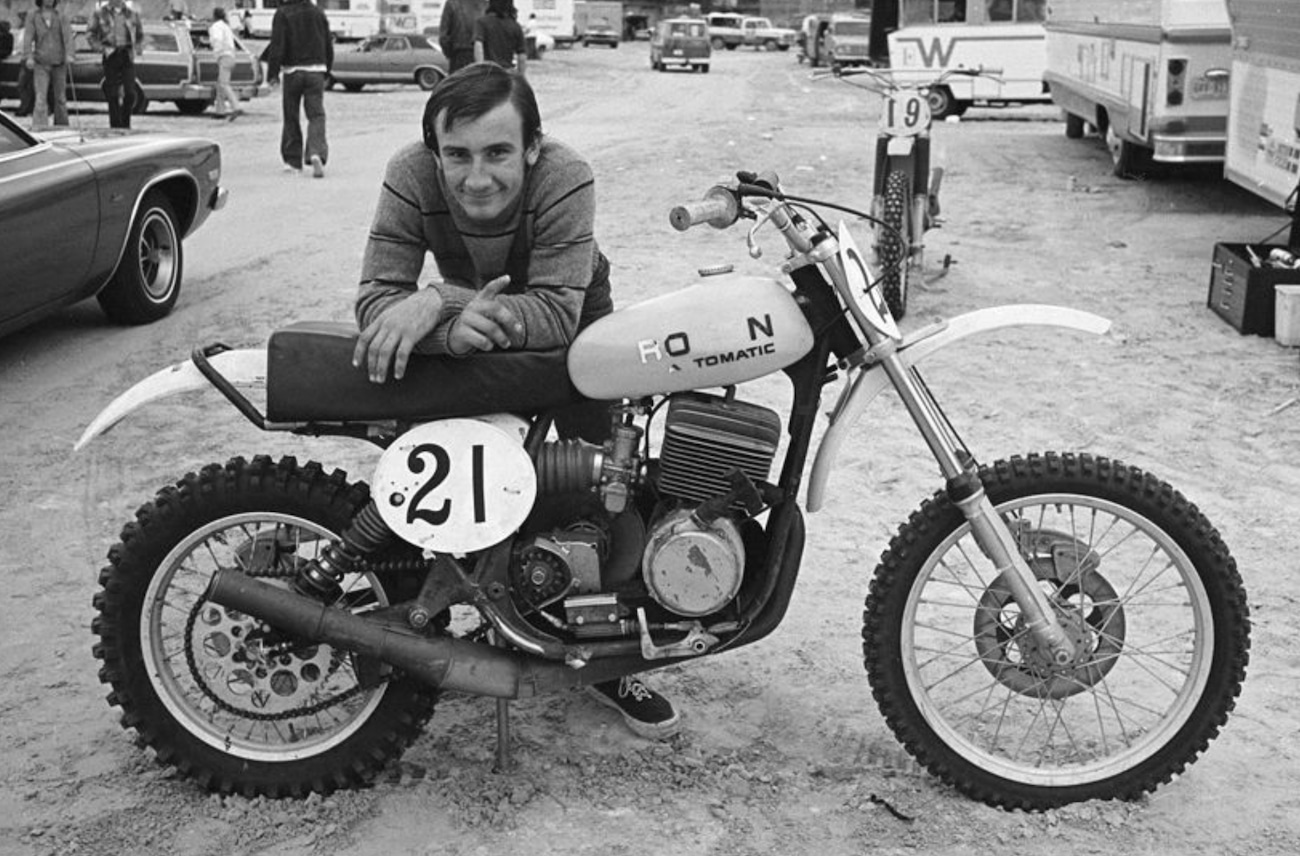 Don Kudalski and his Rokon 340, shot by the man who gave him the name "Rokon Don," Jim Gianatsis.

The Rokon achieved most of its fame when "Rokon Don" Kudalski won several races, including the Open class at the 1976 St. Petersburg, Florida, Inter-AMA. Bob Harris, Ron Bishop, Dave Mungenast and Jim Hollander were also major players in Rokon's short stint in off-road racing.
The 1991 Honda RC250MA automatic engine was never raced outside of Japan.
HONDA RC250MA
In 1991, Honda raced several prototypes of an automatic-transmission CR250. The works RC250MA was equipped with a hydrostatic transmission and was raced in the 1991 All-Japan Motocross Championship series by Taka Miyauchi. It was also tested by Jeff Stanton, Eric Geboers and Jean-Michel Bayle. Honda's automatic transmission was a blend of a Hydro Mechanical Transmission (HRT) and a Hydrostatic Transmission (HST) in that hydraulic fluid pushed a series of swash plates back and forth for seamless movement between the gears. The engine built up hydraulic pressure via a pump to achieve an infinitely variable transmission.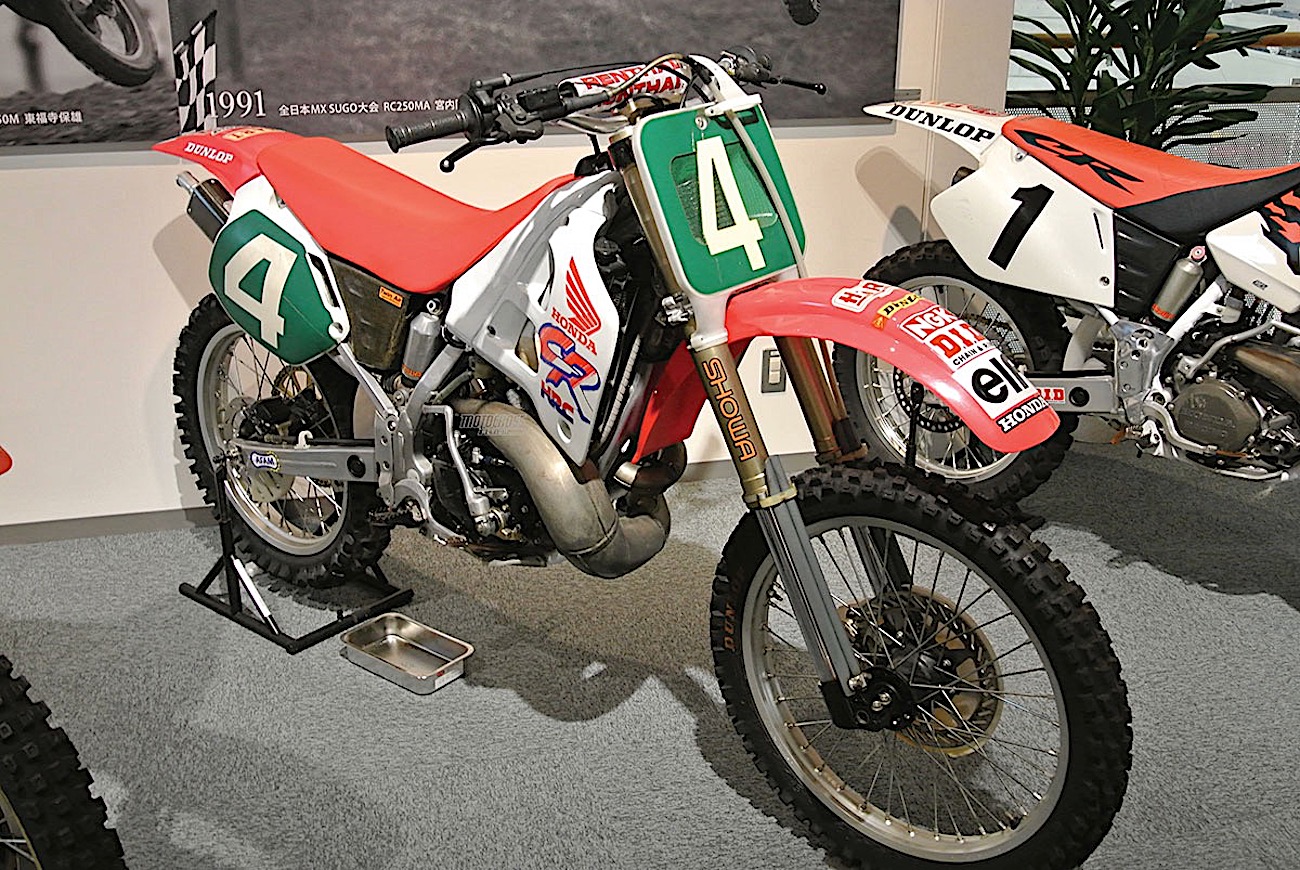 The RC250MA was easily recognized by its forward rotating kickstarter.
The RC250MA was never put into production, but further research resulted in Honda's Hondamatic street bikes. They weren't true automatics, though. The Hondamatic eliminated the need to use the clutch, but you still had to choose between shifting into one of two forward gears. Miyauchi's works RC250MA bike now resides in the Honda Collection Museum and is easily recognized by its forward-moving kickstarter.
• INSIDE THE PRO'S BIKES | MAX ANSTIE'S TWISTED TEA/HEP SUZUKI RM-Z450
• WHO'S WHO IN WORLD MOTOCROSS CHAMPIONSHIP HEADING TO THE NON-POINTS PAYING MOTOCROSS DES NATIONS
No matter what happens in the remaining eight GPs, Tony Cairoli will leave a lasting impression on Grand Prix motocross after he retires at the end of this season.
2021 FIM 450 GRAND PRIX POINT STANDINGS
(After 10 of 18 rounds)
1. Jeffrey Herlings (KTM)…371
2. Tim Gajser (Hon)…370
3. Romain Febvre (Kaw)…367
4. Jorge Prado (KTM)…359
5. Antonio Cairoli (KTM)…326
6. Jeremy Seewer (Yam)…280
7. Pauls Jonass Gas)…254
8. Glenn Coldenhoff (Yam)… 234
9. Alessandro Lupino (KTM)…185
10. Ben Watson (Yam)…171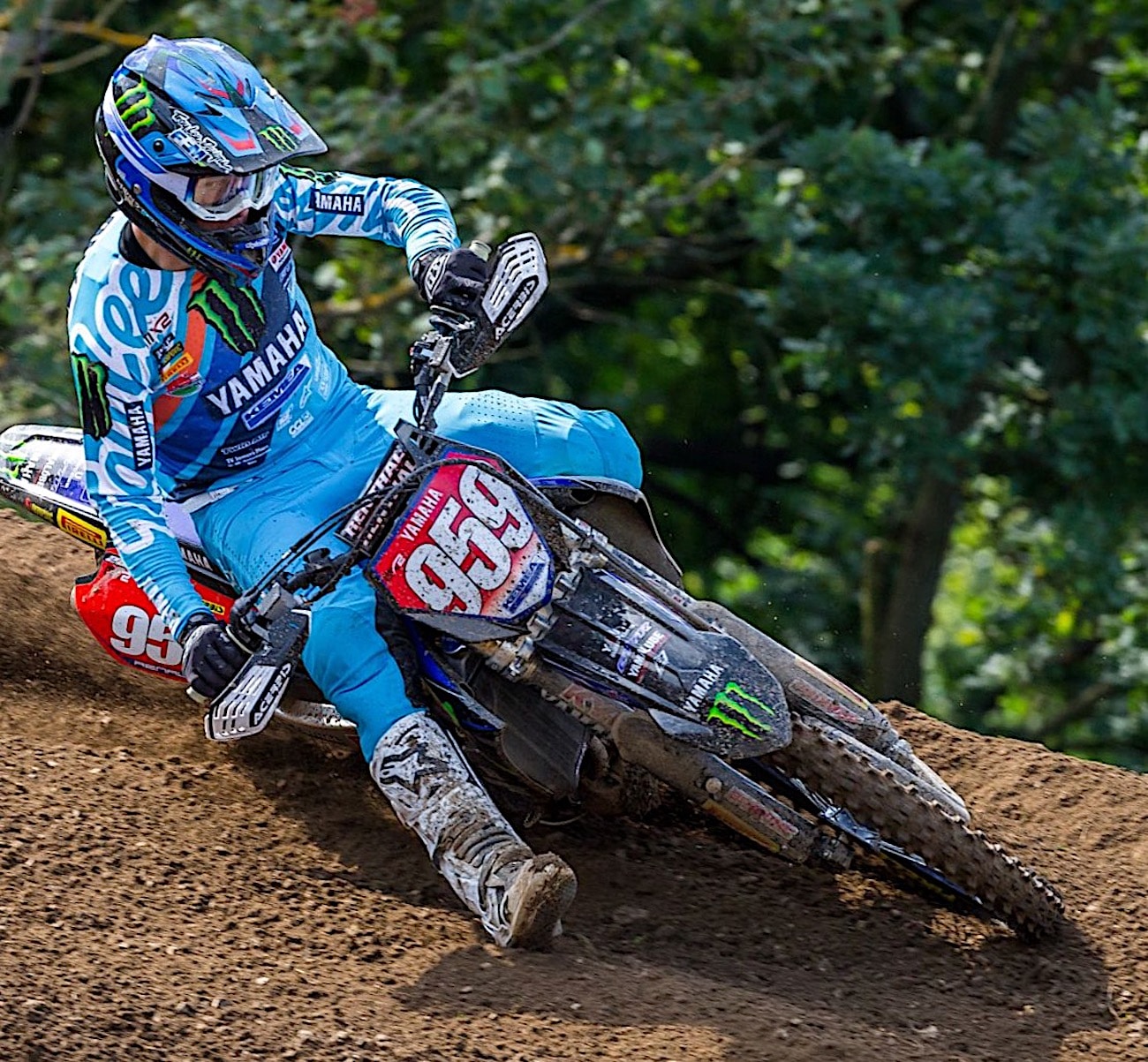 Maxime Renaux (959) has built up a massive 71-point lead in 250 Grand Prix points.

2021 FIM 250 GRAND PRIX POINT STANDINGS
(After 10 of 18 rounds)
1. Maxime Renaux (Yam)…403
2. Mattia Guadagnini (KTM)…332
3. Jago Geerts (Yam)…325
4. Thibault Benistant (Yam)…290
5. Jed Beaton (Hus)…290
6. Tom Vialle (KTM)… 277
7. Kay de Wolf (Hus)…273
8. Rene Hofer (KTM)…263
9. Ruben Fernandez (Hon)…251
10. Mathys Boisrame (Kaw)…223
• MXA VIDEO: 2022 KTM 250SXF VIDEO TEST
• 2021 FIM WORLD MOTOCROSS CHAMPIONSHIP WINNERS AT A GLANCE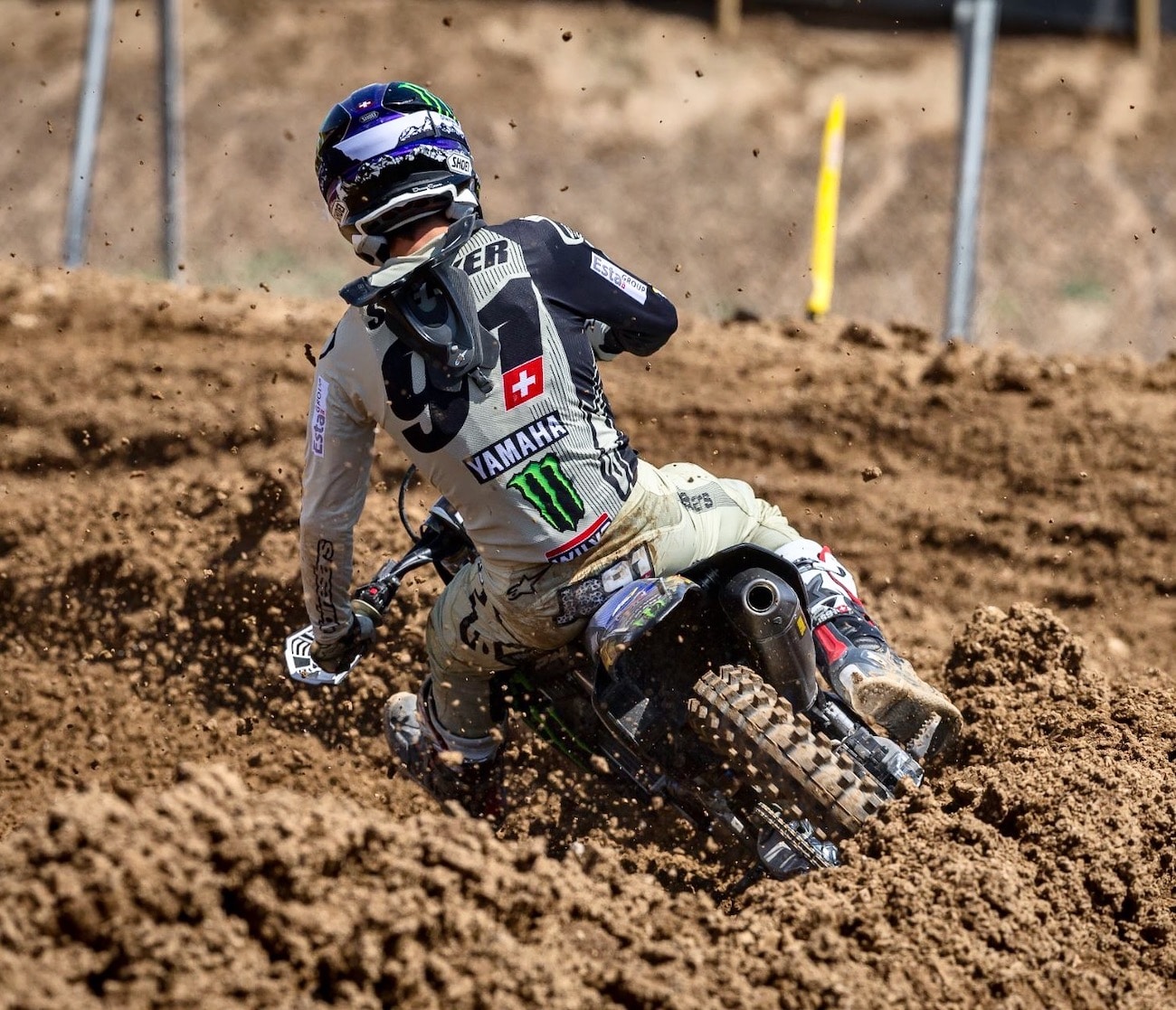 Jeremy Seewer started the season as a contender, but now after 10 races he is 91 points out of first place.

Date            Venue                                                                     450                                          250
Jun. 13…Orlyonok, Russia……………………………..Tim Gajser………………..Tom Vialle
Jun. 27….Matterley Basin, England…………………Tony Cairoli………………Mattia Guadagnini
Jul. 4…….Maggiora, Italy……………………………….Jeffrey Herlings…………Mattia Guadagnini
Jul. 18….Oss, Holland……………………………………Tim Gajser………………..Maxime Renaux
Jul. 25…Locket, Czech Republic………………………Jorge Prado………………Mattia Guadagnini
Aug. 1…Lommel, Belgium……………………………….Romain Febvre………….Jago Geerts
Aug. 8…Kegums, Latvia………………………………….Tim Gajser………………..Maxime Renaux
Sep. 5…Afyonkarahisar, Turkey……………………..Jeffrey Herlings…………..Tom Vialle
Sep. 8…Afyonkarahisar, Turkey (Wednesday)….Jeffrey Herlings…………..Tom Vialle
Sep. 19…Rio Sardo, Sardinia…………………………..Jeffrey Herlings…………..Tom Vialle
Sept. 26…Motocross des Nations break
Oct. 3…Teutschenthal, Germany
Oct. 10…Lacapelle, France
Oct. 17…Intu Xanadu, Spain
Oct. 24…Agueda, Portugal
Oct. 31…Trentino, Italy
Nov. 14…TBA, Argentina (Tentative)
Nov. 28…Borobudur, Java (Tentative)
Dec. 5… Bali, Indonesia (Tentative)
450 points leader…Jeffery Herlings
250 points leader…Maxime Renaux
• JETT LAWRENCE INTERVIEW: "I WAS TAUGHT TO RESPECT EVERYONE, BUT FEAR NOTHING"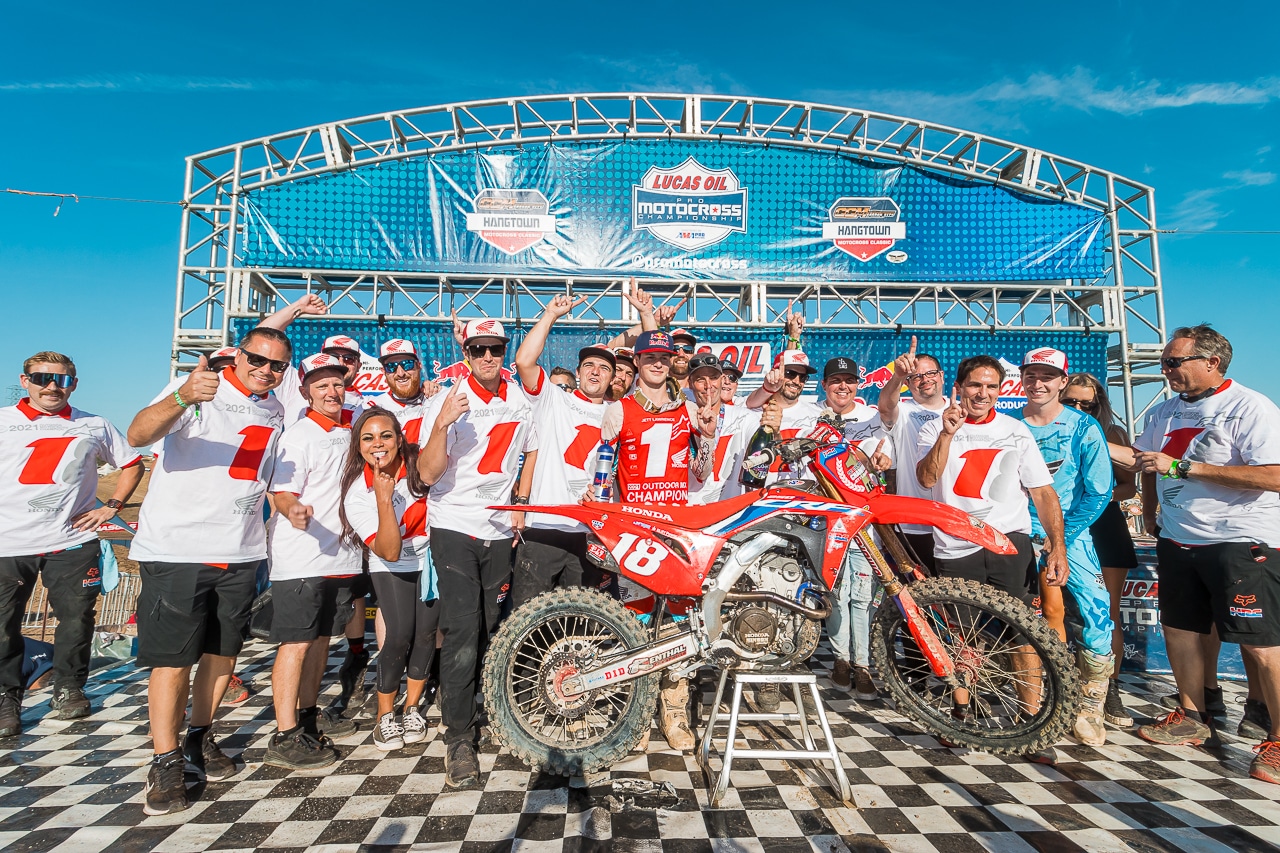 BY JIM KIMBALL
Coming into the 2021 AMA National Motocross Championship, many people expected Monster Energy Star Racing Yamaha's Jeremy Martin or Justin Cooper would do the deed. We expected Honda Racing's Hunter and Jett Lawrence to be near the front, but also knew that they were still fairly new to the AMA Outdoor circuit when compared to the others. Early on, at the second race of the season, Jeremy Martin suffered an injured wrist from a crash at Thunder Valley and although he came back quickly, he suffered another injury at Ironman that put a nail in the coffin for his 2021 season. Justin Cooper had a healthy lead in the Championship, but momentum quickly shifted into Jett's favor at Unadilla and that ultimately led to Jett Lawrence going into the final race at Hangtown with a 23-point lead. At this point, many of us expected Jett Lawrence to easily take the Championship. But with a few crashes in the first moto causing him to finish eighth, and his rival Justin Cooper earning the first moto win, things got much more interesting as his points gap dwindled to 11 with one moto left. Although Justin Cooper won the second moto, Lawrence got the job done with a third-place finish, making it a six point lead on Cooper, allowing Jett to take his first 250 AMA National Championship at only 18 years old. We caught up with the young Champion while he celebrated with his team for this interview.
JETT, CONGRATULATIONS ON WINNING THE 250 MOTOCROSS CHAMPIONSHIP! HOW ARE YOU FEELING? Thank you much! Today was a rollercoaster of emotions but thankfully we sealed the deal, and it is an awesome feeling. I couldn't believe how terrible I was riding, but I tried to take a big breath, and focus on moving forward.
Next year, Jett Lawrence's HRC Honda CRF250 will have a #1 on it during Outdoors while Justin Cooper and Colt Nichols will have the #1 plates in Supercross. 
YOU HAD SOME ADVERSITY THROUGH THE SUMMER, BUT YOU NEVER SEEMED TO PANIC OR GET STRESSED. That is just how I was raised. When you get pressure put on you, don't really back up; you go push through it. That is the Australian way. That is how the main Australian animals, like the kangaroo and Emu operate. They cannot physically take a step back, so when we are up against a wall, the only way is to go forward. We have been brought up like that, and I'm sticking by that mantra for my whole career.
OBVIOUSLY, YOU HAVE BECOME SUCH A FAN FAVORITE, HOW WAS IT HAVING THEM LINE THE FENCES THUS SUMMER? All I can say is the fans are awesome! They made racing outdoors ten times better, that is for sure. I'm just having fun and being myself–and thinking of the days when I was a fan going to watch the pro riders. Too many other riders just don't like talking or take things too seriously.
WHAT DO YOU HAVE GOING ON NOW THAT YOU'VE WON THIS CHAMPIONSHIP? I am taking a break. I have worked my butt off for the last two years. I am going to take a break. It may not seem like it, as you don't really see us during the week training, but we work a lot. Our trainer Johnny O'Mara pushes us hard. That is for sure what I am doing, but after that it's time to get ready for Supercross.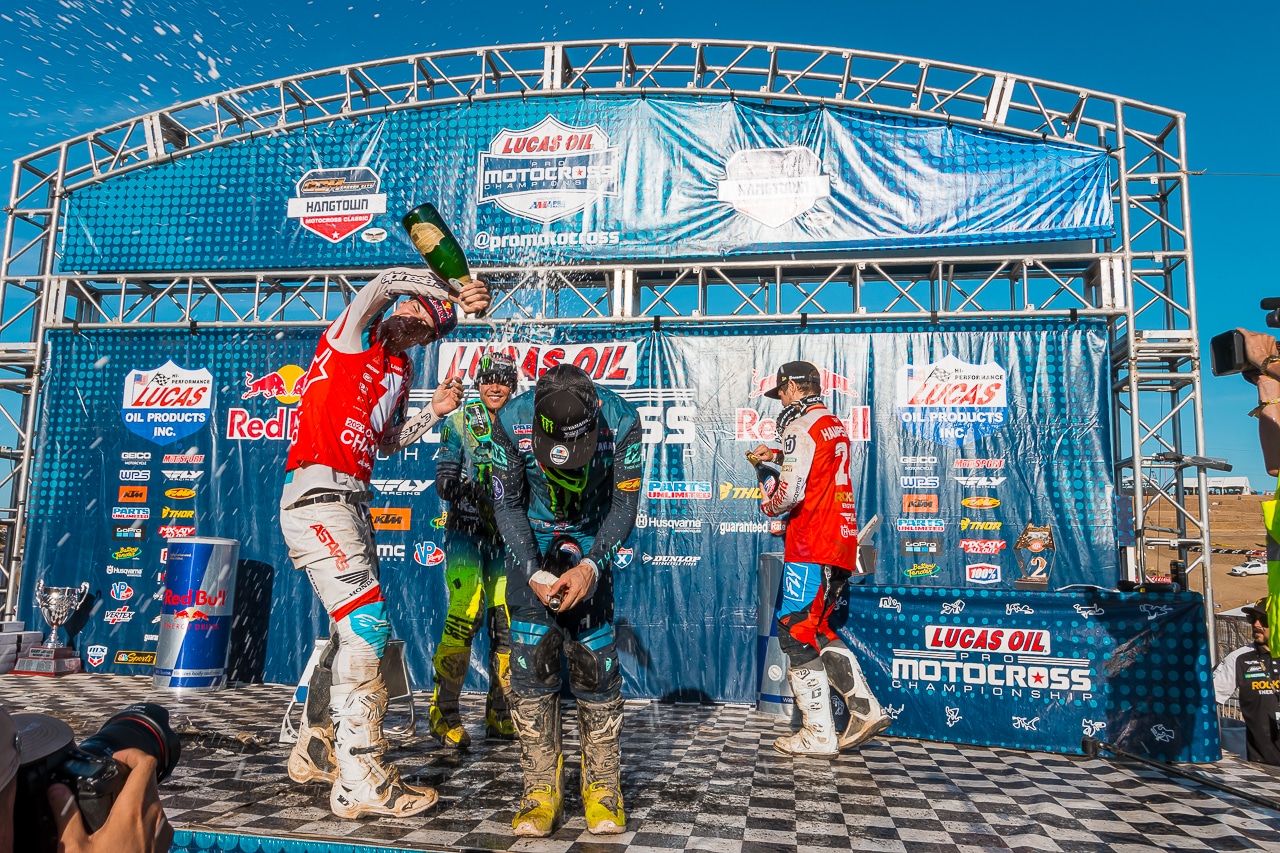 Although Jett Lawrence didn't finish on the podium at Hangtown, he came up there to pour champagne on Justin Cooper while Justin celebrated his 1-1 finish on the day.
THERE HAS BEEN A RIVALRY BETWEEN YOU AND JUSTIN COOPER, HOW WAS IT TO BEAT HIM? He is an awesome rider, and I had an awesome year battling him. Maybe we had few jabs at each other previously, but that's in the past. He is a great racer, and I just had a lot of fun racing this year, and I gained a new level of respect for him. Even when he beat me, I thought "dang it," but it was a good year racing him. I truly did have a lot of fun.
YOU RESPECT YOUR COMPETITORS; DON'T YOU? Yes, for sure. I got taught when I was very young to respect everyone, but fear nothing, and I stand by that. I respect everyone. Maybe I don't really like everyone, but I respect them a lot because where we are at now and to be at our level, we must put a lot of time and sacrifice in. It is not easy, so I respect all the riders out here that do this.
ANY FINAL THOUGHTS ABOUT THE SEASON? It was a bit of a roller coaster year. We had some high points, and then we had some low points, but it is good that we kept digging, and came out on top this year. It's really been a dream come true.
• MXA VIDEO: WE TEST THE 2022 HONDA CRF450
• ONE FINAL LOOK BACK! EVERY AMA NATIONAL WINNERS AT A GLANCE
With six 450 National wins, and an assumed $100,000 bonus for each win, plus a million dollar bonus for the 2021 AMA 450 National Championship, Dylan Ferrandis is about the meet the tax man.
Venue                                                            450                                      250
May 29…Pala, CA………………………Dylan Ferrandis……………..Jett Lawrence
June 5….Thunder Valley, CO……….Ken Roczen…………………..Justin Cooper
June 19…Mt. Morris, PA……………..Dylan Ferrandis……………..Jalek Swoll
July 3…Red Bud, MI…………………..Dylan Ferrandis………………R.J. Hampshire
July 10…Southwick, MA……………..Dylan Ferrandis………………Hunter Lawrence
July 17….Millville, MN………………..Justin Barcia………………….Jeremy Martin
July 24….Washougal, WA……………Chase Sexton…………………Jeremy Martin
Aug. 14…Unadilla, NY…………………Ken Roczen……………………Jett Lawrence
Aug. 21…Budds Creek, MD………….Dylan Ferrandis……………..Jeremy Martin
Aug. 28…Crawfordsville, IN…………Eli Tomac……………………..Jett Lawrence
Sept. 4…Pala, CA………………………..Eli Tomac……………………..Jett Lawrence
Sept.11…Hangtown, CA………………Dylan Ferrandis……………..Justin Cooper
450 Champion…Dylan Ferrandis
250 Champion…Jett Lawrence
• MXA VIDEO: WE TEST THE 2022 KTM 250SX TWO-STROKE

• MXA TEAM TESTED: ACERBIS POLYPROPYLENE KTM SKID PLATE
WHAT IS IT? For years, the typical skid plate was made from aluminum. It was strong, light and durable. Then, carbon fiber came on the scene, and it was even lighter. Now, the newest generation of skid plates are made from polypropylene plastic. The benefits of plastic are that it can be color-matched, is flexible enough not to drastically stiffen a bike's frame, and is less expensive.
WHAT'S IT COST? $82.95 (orange or black).
CONTACT? www.acerbisusa.com or (800) 659-1440.
WHAT STANDS OUT? Here's a list of things that stand out with the Acerbis KTM polypropylene skid plate.
(1) Bike choice. MXA installed an Acerbis polypropylene skid plate on our 2021 KTM 450SXF because the MXA wrecking crew is hard on its bikes and has suffered engine case, water pump, ignition cover and lower-frame rail damage in the past. KTMs don't come with skid plates on their motocross bikes, or even cross-country models. If you hit rocks, logs or other bikes, a skid plate can save your day and your wallet.
(2) Installation. Thanks to a molded hook that engages the rear-frame cross-member, the Acerbis skid plate only requires one bolt to tighten the steel bracket that clamps the skid plate to the frame's downtubes. Here is how we installed it: First, we slid the molded-in rear hook onto the rear frame cross-brace. Second, we put the one-bolt bracket on the frame (resting on KTM's welded-on skid plate tabs). Third, we pushed the Acerbis skid plate up until the bolt hole lined up with the bracket's threaded insert. Fourth, we installed the Allen bolt and spacer through the skid plate and tightened it down. It wasn't as easy as we make it sound; just persevere.
(3) Caution. After you ride your bike for the first time, be sure to double-check the fitment of the skid plate. The extreme loads placed on the frame can loosen up the skid plate. Once you tighten it down a second time, it should stay.
(4) Plastic versus aluminum. It's no secret that an aluminum skid plate can increase frame rigidity—not a good thing. To combat this, it's not uncommon for aluminum skid plates to come with rubber grommets around the bolts. With plastic skid plates, there is enough inherent flex in the material to eliminate this concern.
(5) Good stuff. Acerbis molded soft rubber segments inside the skid plate to cushion against wear on the frame rails. The polypropylene skid plate is very durable at 6mm thick. The skid plate is shaped to fit snugly against the contours of the engine, reducing space for mud collection. The price of polypropylene skid plates is half that of carbon fiber skid plates.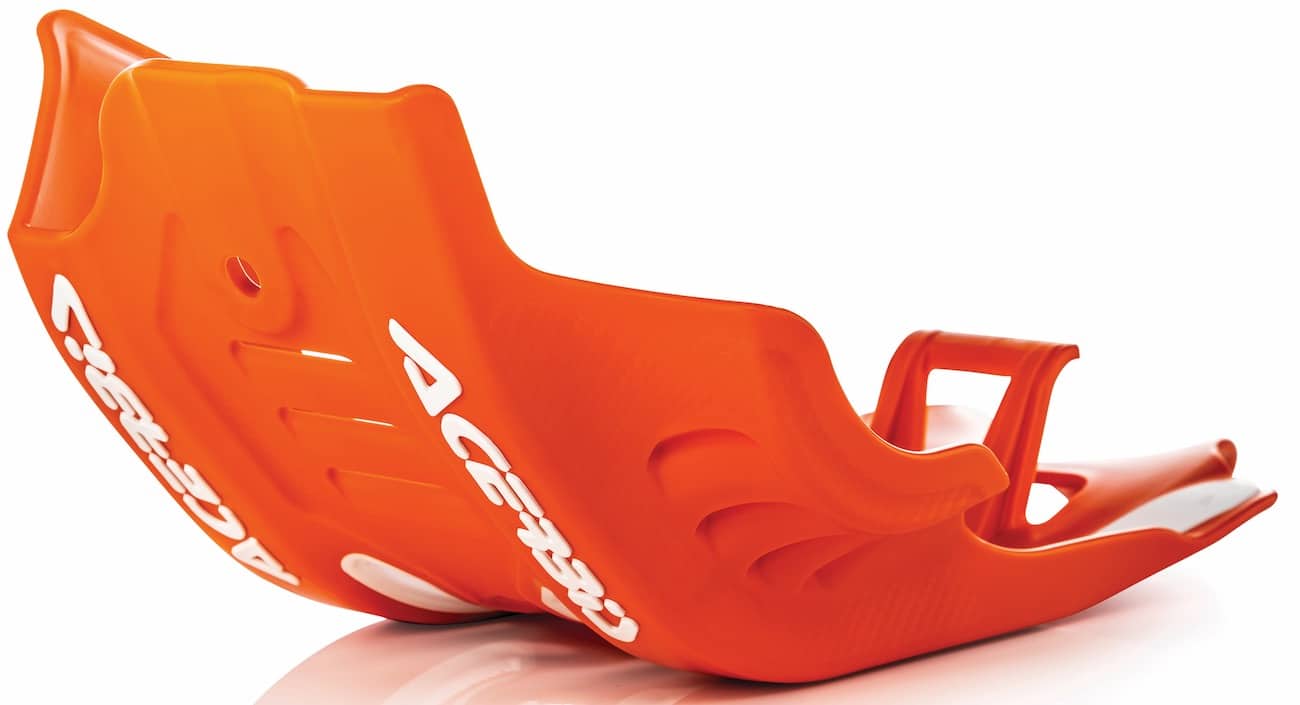 WHAT'S THE SQUAWK? Our major complaint was with the 5mm Allen bolt that held the front of the skid plate. It got splattered with dirt, making it hard to get out. We would prefer an 8mm hex-head bolt to ease tightening and removal.
MXA RATING: Consider a skid plate comparable to a helmet. We think that helmets and skid plates are investments in a happy future.
• WHICH IS BETTER? 2021 CRF250 OR 2022 CRF250

•  MXA PRO RIDER GEAR BAG: JOEY SAVATGY

At Motocross Action, we like to keep up to date with whatever the top Pros are wearing and the next best thing gear manufacturers have to offer. This is why we bring you MXA's Pro Rider Gear Bag, an in-depth look at what threads and protection the fastest racers in the world are wearing. We break down the pricing of each individual item featured on the rider as well as links so that if you want to look like your favorite rider, you can.
Similar to a handful of riders this year, Joey Savatgy has had moments of brilliance but a few hiccups would be his major enemy. Scroll down below to check out some of the gear Joey has worn at the races.
JERSEY: Kinetic Wave Racewear Navy/Orange Jersey
Price: $39.95
Sizes: SMALL-2XL
PANT: Kinetic Wave Racewear Navy/Orange Pant
Price: $119.95
Sizes: 28 – 40
GLOVES: Pro Lite Gloves
Price: $25.95
Sizes: XS – 3XL
HELMET: Formula CC Driver Helmet
Price: $489.95
Sizes: XS – 2XL
BOOTS: Alpinestars Tech 10
Price: $599.95
Sizes: 7 – 14
GOGGLES: FMF Powerbomb Goggles
Price: $52.50
SUPPLIER CONTACTS:
Fly Racing: www.flyracing.com or (208) 319-3079
Alpinestars: www.alpinestars.com or (800) 409-0903
FMF: ww.fmf.com or (310) 631-4FMF
• MXA VIDEO: WE TEST THE 2022 KAWASAKI KX450
• HAVE YOU SEEN THE OCTOBER 2021 ISSUE OF MXA? IT IS THE BEST DEAL IN THE SPORT!

The October 2021 issue of MXA is awesome—it includes a complete breakdown of every piece of the 2022 Honda CRF250 that has been changed, reconfigured or update to turn he Honda CRF250 around—thank to a totally new engine, enw injector angle, 44mm throttle body, dual spring intake valves, upside-down air filter and the long-awaited single-sided exhaust system. We did a full test of he bike we considered to be the best all-around motocross bike on the planet—even though its doesn't really have its own class.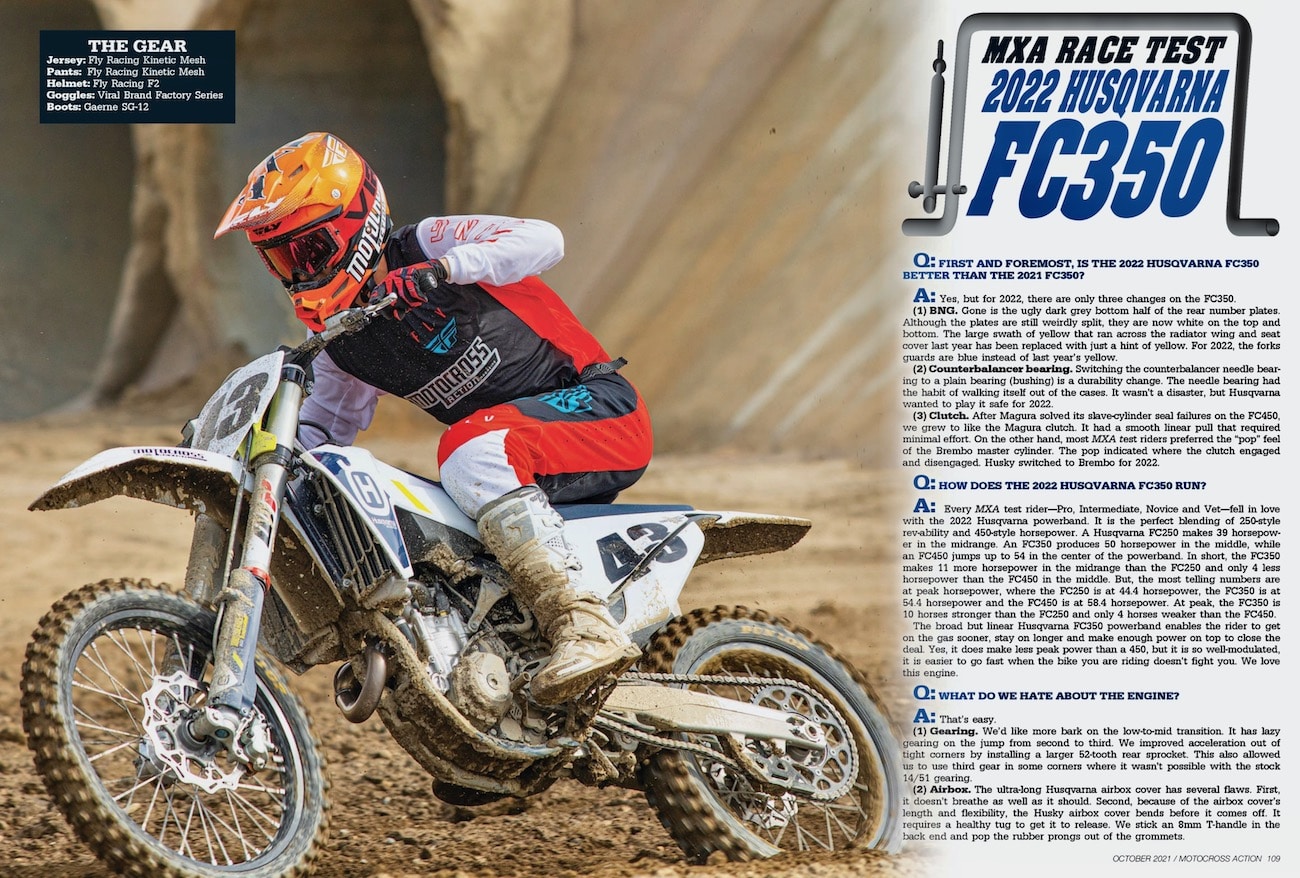 The 2022 Husqvarna FC350 is a thing of beauty to ride or race. Inside you will also find a fascinating interview with former 500 World Champion Graham Noyce, a prococative inteview with Donnie Emler on the current state of the aftermarket and a quick spin on Damon Bradshaw's 1990 Yamaha YZ250 works bike. Then, we know a guy, who knows guy, who has the greatest collection of Itlaian TM Motorcycles in the world—and he agreed to not only tell us about them, but to let us fondle, sit on and photograph every signficant TM from 1977 to 2021. These bikes were raced by Alex Puzar, Trampas Parket, Tim Gajser, Jordi Tixier, Mattia Guadagnini and Pauls Jonass. All that and much much more.
• MXA VIDEO: WE TEST THE 2022 KTM 150SX TWO-STROKE
• MXA PRODUCT SPOTLIGHT: PRO CIRCUIT KAWASAKI KX250/450 LINKAGE SYSTEM
"The stock OEM shock linkage on the newer KX models tends to be stiffer at the beginning of the stroke and softer at the end of the stroke. With Pro Circuit's new KX250/450 linkage system, it's the complete opposite. The stroke is plusher at the beginning and stiffer at the end. This lessens the need for stiffer high-speed valving. One note, an increase in spring rate is required. Usually a 0.2 kg/mm rate increase is recommended." —Pro Circuit's Camilla Consonni.
$445.00—www.procircuit.com or (951) 738-8050.
• MXA TEST RIDER PHOTO OF THE WEEK: WE'LL RIDE ANYTHING

Nobody told Dennis Stapleton that water buffalo are dangerous when he hopped up on the back of this beast in Thailand. Luckily, they were sympatico.
• MXA VIDEO: WE TEST THE 2022 YAMAHA YZ450F

• SUBSCRIBE TO MXA SO THAT YOU NEVER MISS ANOTHER ISSUE, PLUS GET A $25 ROCKY MOUNTAIN GIFT CREDIT TO COVER YOUR COSTS
If you subscribe to MXA you can get the mag on your iPhone, iPad, Kindle or Android by going to the Apple Store, Amazon or Google Play or in a digital version. Even better you can subscribe to Motocross Action and get the awesome print edition delivered to your house by a uniformed employee of the U.S. Government. Did we mention the $25 gift card for any part you want from Rocky Mountain ATV/MX? You can call (800) 767-0345 or Click Here (or on the box at the bottom of this page) to subscribe.
• MXA TEAM TESTED: VP RACING T2 PRE-MIXED TWO-STROKE FUEL
T2 is a two-stroke racing fuel that is already pre-mixed with oil. It requires no mixing; just pour and go. T2 is a leaded fuel with a 105-octane rating (R+M/2). This is more than sufficient to provide all modern two-strokes with protection against detonation. T2 vaporizes better, burns cleaner, contains no ethanol and remains stable in a sealed container for up to two years. It should be noted that VP Racing's T2 is formulated for modern water-cooled two-strokes. If you own an air-cooled two-stroke, please stick with VP's C12 two-stroke fuel. C12 has a 113-octane rating and is recommended for compression ratios as high as 15:1. It is the go-to gas for ported, milled and air-cooled engines. Modern pump gas has ethanol in it. Ethanol-blended pump gas can foul carburetors and goes bad after just a few weeks in storage. To address those problems, VP Racing Fuels has introduced T2, which is ethanol-free fuel.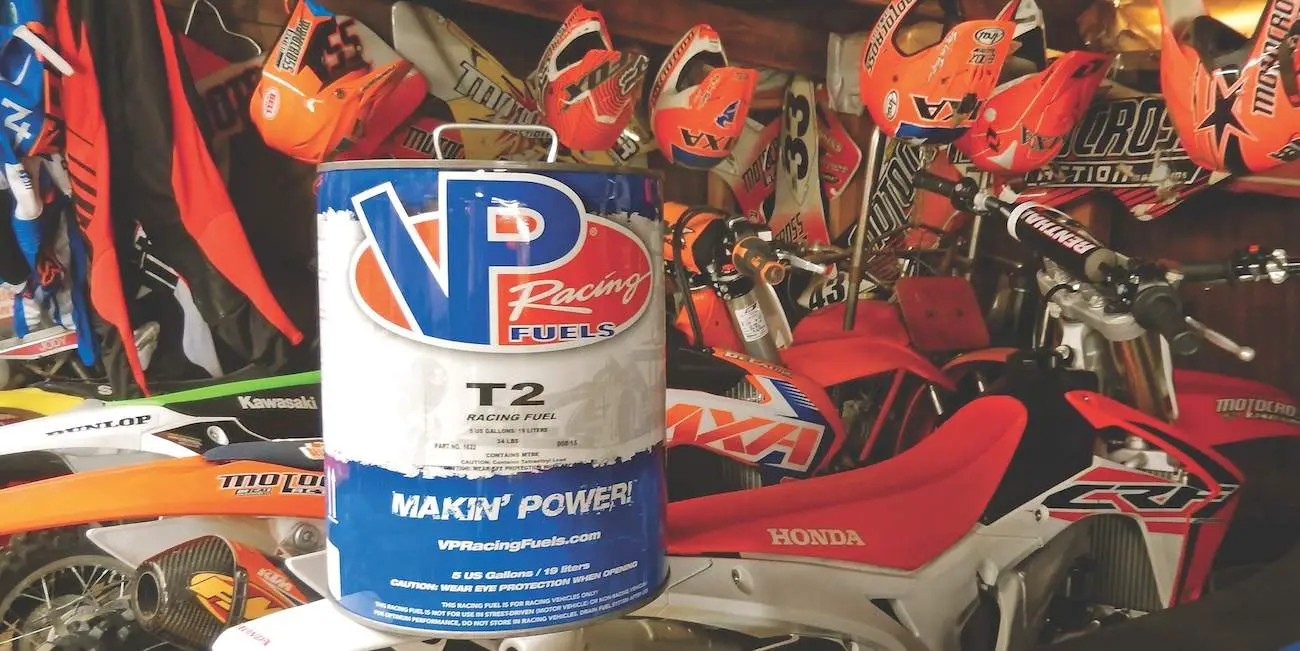 T2 is pre-mixed at a 40:1 ratio with a top-quality, JASO FD-rated, certified premium two-stroke oil. Although VP does not say what two-stroke oil it uses in the T2 mixture, we would bet the pre-mix oil is Maxima and the fuel is VP Racing's VPR fuel.
With 5 gallons of premium pump gas going for around $20.00 and a liter of pre-mix running $15.00, T2 retails for about $30.00 more than 5 gallons of conventional 91-octane fuel. The price is not comparable, however, because T2 does not contain any ethanol (pump gas contains at least 10 percent), and the octane rating of T2 is 14 points higher than premium pump gas. Plus, T2 is prepackaged in a metal container and has a life span of two years (while pump gas goes bad in a couple of weeks).
Thanks to its oxygen content and high octane rating, T2 produced more power in our KTM 250SX, Husky TC250 and Yamaha YZ250. Although the gains were modest across the board, the engine ran crisper. Pinging under a load was totally eliminated, and throttle response was better. The T2 offered a degree of consistency that pump gas can never guarantee. Consistent performance is especially important for riders on the road to far-away race events where they have to buy gas from strange stations. Although we didn't have to re-jet for our mildly modified engine, it would be a good idea to carry a one-size-larger main and pilot with you to the track to deal with changing temperature and humidity conditions.
DIGITS. $73.00 in 5-gallon containers —  www.vpracingfuels.com or (210) 635-7799.
MXA RATING: The decision to buy race gas for your smoker should be based on whether you want the power increase more than you want the money.
• MXA VIDEO: WE TEST THE 2022 KTM 450SXF

• 2022 SUPERCROSS SCHEDULE: YOU KNOW IT'S REAL BECAUSE THERE ARE 3 ANAHEIMS


• KEEPING TRACK OF THE 2021 RACE SCHEDULES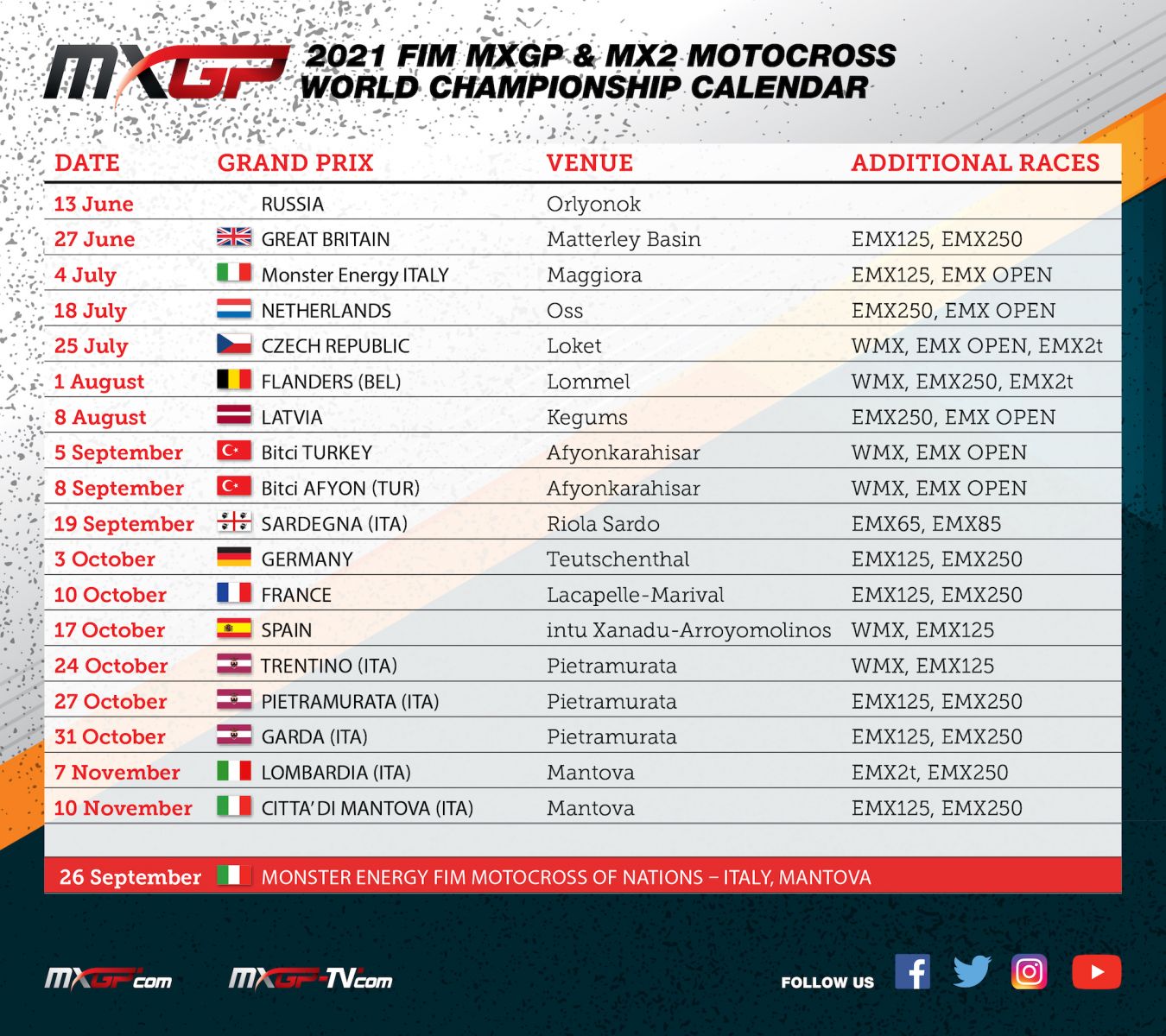 Believe it or not, the Grand Prix promoters canceled four scheduled MXGP races (Portugual, Argentina and two in Indonesia) at the halfway point of the 2021 World Motocross Championships and will replace them with double- and triple-headers in Italy. Now, there willnow be 7 Grands Prix held in Italy this year.

2021 AMA NATIONAL MOTOCROSS CHAMPIONSHIP (REVISED)
May 29…Pala, CA
Jun 5…Thunder Valley, CO
June 19…Mt. Morris, PA
July 3…Red Bud, MI
July 10…Southwick, MA
July 17….Millville, MN
July 24….Washougal, WA
Aug. 14…Unadilla, NY
Aug. 21…Budds Creek, MD
Aug. 28…Crawfordsville, IN
Sept. 4…Pala, CA
Sept.11…Hangtown, CA
2021 FIM GRAND PRIX CHAMPIONSHIP (REVISED)
Jun. 13…Orlyonok, Russia
Jun. 27…Matterley Basin, England
Jul. 4…Maggiora, Italy
Jul. 18…Oss, Holland
Jul. 25…Loket, Czech Republic
Aug. 1…Lommel, Belgium
Aug. 8…Kegums, Latvia
Aug 15…Uddevall, Sweden (Canceled)
Aug. 22…KymiRing, Finland (Canceled)
Sep. 5…Afyonkarahisar, Turkey
Sep. 8…Afyonkarahisar, Turkey (Wednesday)
Sep. 19…Rio Sardo, Sardinia
Oct. 3…Teutschenthal, Germany
Oct. 10…Lacapelle, France
Oct. 17…Intu Xanadu, Spain
Oct. 24…Agueda, Portugal (Canceled)
Oct. 24…Trentino, Italy
Oct. 27…Trentino, Italy (Wednesday)
Oct. 31…Trentino, Italy
Nov. 7…Mantova, Italy
Nov. 10 …Mantova, Italy (Wednesday
Nov. 14…TBA, Argentina (Canceled)
Nov. 28…Borobudur, Indonesia (Canceled)
Dec. 5… Bali, Indonesia (Canceled)
2021 WORLD SIDECAR MOTOCROSS CHAMPIONSHIP (REVISED)
Aug. 1…Strassbessenbach, Ger (Canceled)
Aug. 15…Lange, Est (Canceled)
Aug. 22…Jinin, Czh
Aug. 29…Roggenburg, Swi (Canceled)
Sep. 19…Oss, Hol (Postponed to 10-17-21)
Sept. 26…Lange, Est
Oct. 10…Kramolin, CZR
Oct.17…Oss, Hol
2021 REM RACE REMAINING SCHEDULE
Oct. 30…Glen Helen (Octobercross)
Nov. 20…Glen Helen, CA
Dec. 4…Glen Helen, CA
Dec. 18…Glen Helen, CA
2021 SCOTTISH NATIONAL CHAMPIONSHIP (REVISED)
May 15/16…Tains
Jun. 26/27..Lochgilphead
Jul. 17…Doune
Aug. 14/15…Rhynie
Sept. 4/5…Desertmartin, No. Ireland (Canceled)
Oct. 9/10…Tain
2021 AUSTRALIAN NATIONAL CHAMPIONSHIP (REVISED)
Apr. 11…Wonthaggi, VIC
May 2 …Canberra, ACT
Jun. 27…Maitland, NSW
Jul. 25…Wodonga, VIC (Postponed
Aug. 8…Coulson, QLD (Postponed)
Aug. 14….Coolum, QLD (Postponed)
Aug. 15….Coolum, QLD (Postponed)
Sept. 5…Gillman, SA (Postponed)

2021 ADAC GERMAN NATIONAL CHAMPIONSHIP (REVISED)
Jul. 4…Bielstein
Jul. 18…Tensfeld
Aug. 15…Dreetz
Sep. 5…Furstilich Drehna
Sep. 12…Reutligen
2021 MOTOCROSS DES NATIONS
Sep. 26…Mantova, Italy
2021 REM OCTOBERCROSS
Oct. 30…Glen Helen
2021 DUBYA WORLD VET CHAMPIONSHIP
Nov. 5-7…Glen Helen
2021 PARIS SUPERCROSS
Nov. 6-7…Paris, France
2021 NITRO RALLYCROSS
Nov. 20-21…Glen Helen, CA
• TENTATIVE 2022 RACE SCHEDULES
2022 AMA SUPERCROSS CHAMPIONSHIP
Jan. 8…Anaheim, CA
Jan. 15…Oakland, CA
Jan. 22…San Diego, CA
Jan. 29…Anaheim, CA
Feb. 5…Glendale, AZ
Feb. 12…Anaheim, CA
Feb. 19… Minneapolis, MN
Feb. 26… Arlington, TX
Mar. 5…Daytona Beach, FL
Mar. 12…Detroit, MI
Mar. 19…Indianapolis, IN
Mar. 26…Seattle, WA
Apr. 9…St. Louis, MO
Apr. 16…Atlanta, GA
Apr. 23…Foxborough, MA
Apr. 30…Denver, CO
May 7…Salt Lake City, UT
2022 KICKER ARENACROSS SERIES
Jan. 7-8…Loveland, CO
Jan. 14-15…Amarillo, TX
Jan. 21-22…Oklahoma City, OK
Jan. 28-29…Greensboro, NC
Feb. 4-5…Reno, NV
Feb. 11-12…Denver, CO
2022 WORCS OFF-ROAD SCHEDULE
Jan. 21-23…Primm, NV
Feb. 18-20…Glen Helen, CA
Mar. 11-13…Lake Havasu City, AZ
Apr. 8-10…Taft, CA
Apr. 29-May 1…Las Vegas, NV
May 27-29…Cedar City, UT
Sept. 16-18…Preston, ID
Oct. 14-16…Mesquite, NV
Nov 4-6…Primm, NV
• THE CURRENT LIST OF 2021 MOTOCROSS DES NATIONS TEAMS
The winning 2011 Motocross des Nations team of Blake Baggett, Ryan Dungey and Ryan Villopoto. There won't be a winning team at the 2021 MXDN because Team USA isn't going.

Below is a list of the confirmed teams, but no Team USA or Team Australia. Pandemics, travel restrictions, breakouts and lockdowns not withstanding, the Motocross des Nations is only three days away. Because the GP series has nine GPs to race on their schedule after the September 26th MXDN, many MXGP stars elected not to race the MXDN so they could focus on winning the World Championship instead. The MXGP schedule stretches into December (this is assuming that they still intend to do the three fly-away races in Argentina and Indonesia, but there is a chance that these races will be canceled and double-headers at more convenient European tracks will replace them). Here are he teams as originally announced.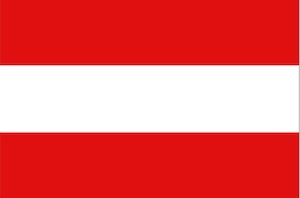 TEAM AUSTRIA
Lukas Neurauter
Rene Hofer
Michael Sandner

TEAM BELGIUM
Cyril Genot (Replaces Jeremy Van Horebeek)
Liam Everts
Brent Van Doninck

TEAM BRAZIL
Thales Vilardi
Fabinho Santos
Jean Ramos

TEAM BULGARIA
Maykal Ivnov
Nikolay Malinov
Petar Petrov
TEAM CANADA
Dylan Wright
Jacob Piccolo
Tyler Medaglia

TEAM CROATIA
Luka Crnkovic
Marko Tumbri
Matej Jaros

TEAM CZECH REPUBLIC
Dusan Drdaj
Jan Wagenknecht
Petr Polak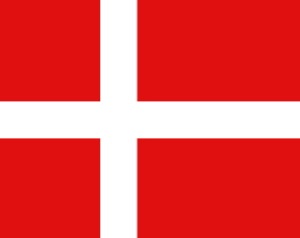 TEAM DENMARK
Thomas Kjer Olsen
Mikkel Haarup
Bastian Boegh Damm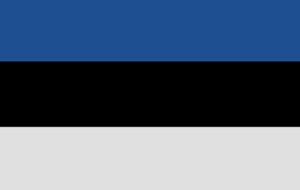 TEAM ESTONIA
Harri Kullas
Gert Krestinov
Jorgen-Matthias Talviku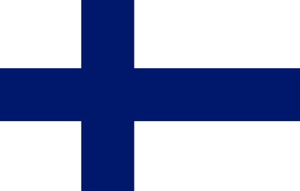 TEAM FINLAND
Emil Weckman
Miro Sihvonen
Jere Haavisto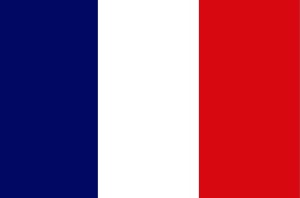 TEAM FRANCE
Benoît Paturel (replaces Marvin Musquin_
Tom Vialle
Mathys Boisrame

TEAM GREECE
Dimitrios Bakas
Antonis Sagmalis
Panagiotis Papilas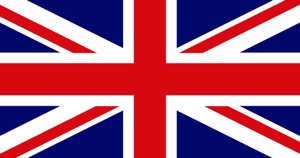 TEAM GREAT BRITAIN
Ben Watson
Conrad Mewse
Shaun Simpson
TEAM ICELAND
Eythor Reynisson
Eidur Allmarsson
Mani Frey Petersson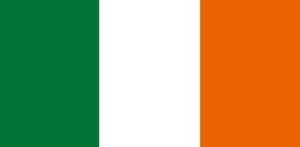 TEAM IRELAND
Stuart Edmonds
Jason Meara
Jake Sheridan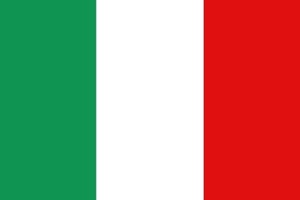 TEAM ITALY
Antonio Cairoli
Mattia Guadagnini
Alessandro Lupino

TEAM LITHUANIA
Arminas Jasikonis
Dovydas Karka
Erlandas Mackonis

TEAM MOROCCO
Amine Aitballa
Saad Soulimani
Abdelhalim Soulimani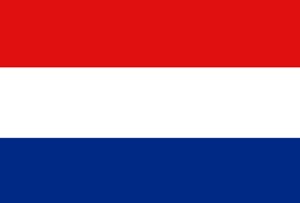 TEAM NETHERLANDS
Jeffrey Herlings
Roan van de Moosdijk
Glenn Coldenhoff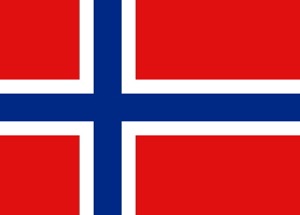 TEAM NORWAY
HakonFredriksen
Kevin Horgmo
Sander Agard-Michelsen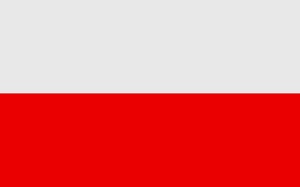 TEAM POLAND
Tomasz Wysocki
Gabriel Chętnicki
Jakub Barczewski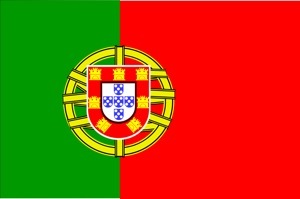 TEAM PORTUGAL
Hugo Basaulla
Luis Outeiro
Marco Silva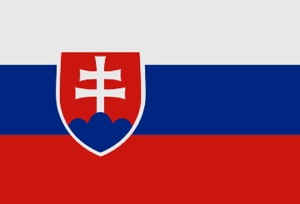 TEAM SLOVAKIA
Pavol Repcak
Tomas Koht
Simon Jost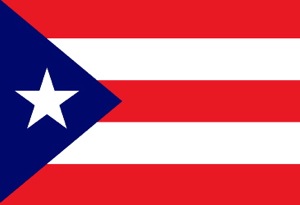 TEAM PUERTO RICO
Coty Schock
Ty Masterpool
Ryan Sipes

TEAM MSR (RUSSIA)
Vsevolod Brylakov
Timur Petrashin
Evgeny Bobryshev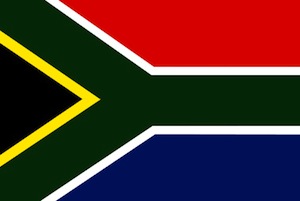 TEAM SOUTH AFRICA
David Goosen
Triston Purdon
Camden McLellan

TEAM SPAIN
Jose Butron
Yago Martinez
Ander Valentin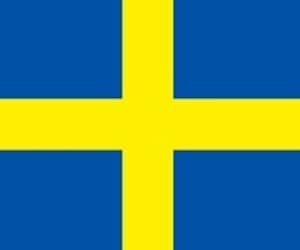 TEAM SWEDEN
Isak Gifting
Alvin Östlund
Anton Gole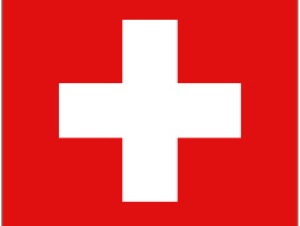 TEAM SWITZERLAND
Arnaud Tonus
Valentin Guillod
Mike Gwerder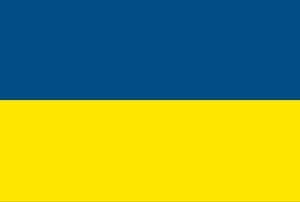 TEAM UKRAINE
Dymtro Asmanov
Maksym Kvenko
Semen Nerush

TEAM VENEZUELA
Carlos Badiali
Lorenzo Locurcio
Raimundo Trasolini
• JOIN MXA'S FLIPBOARD PAGE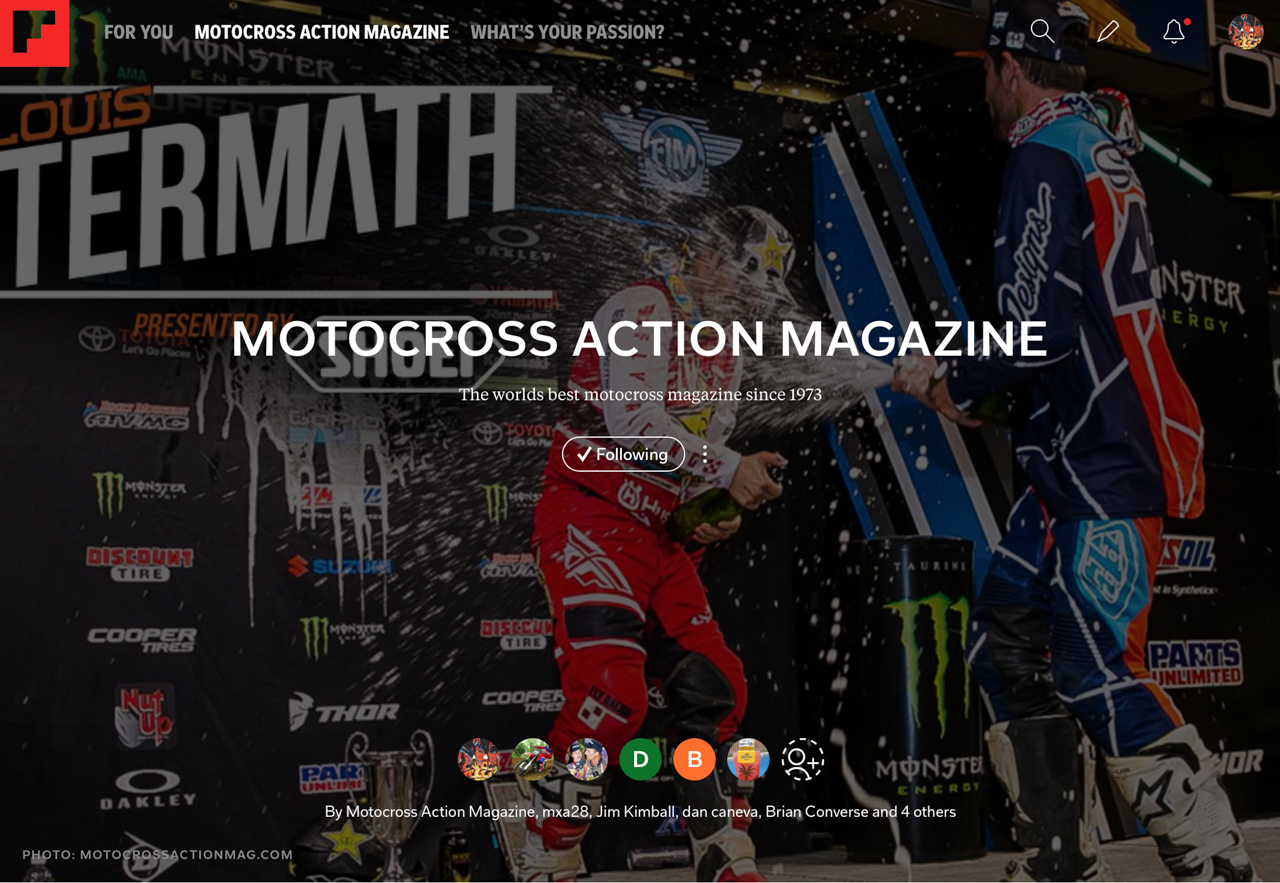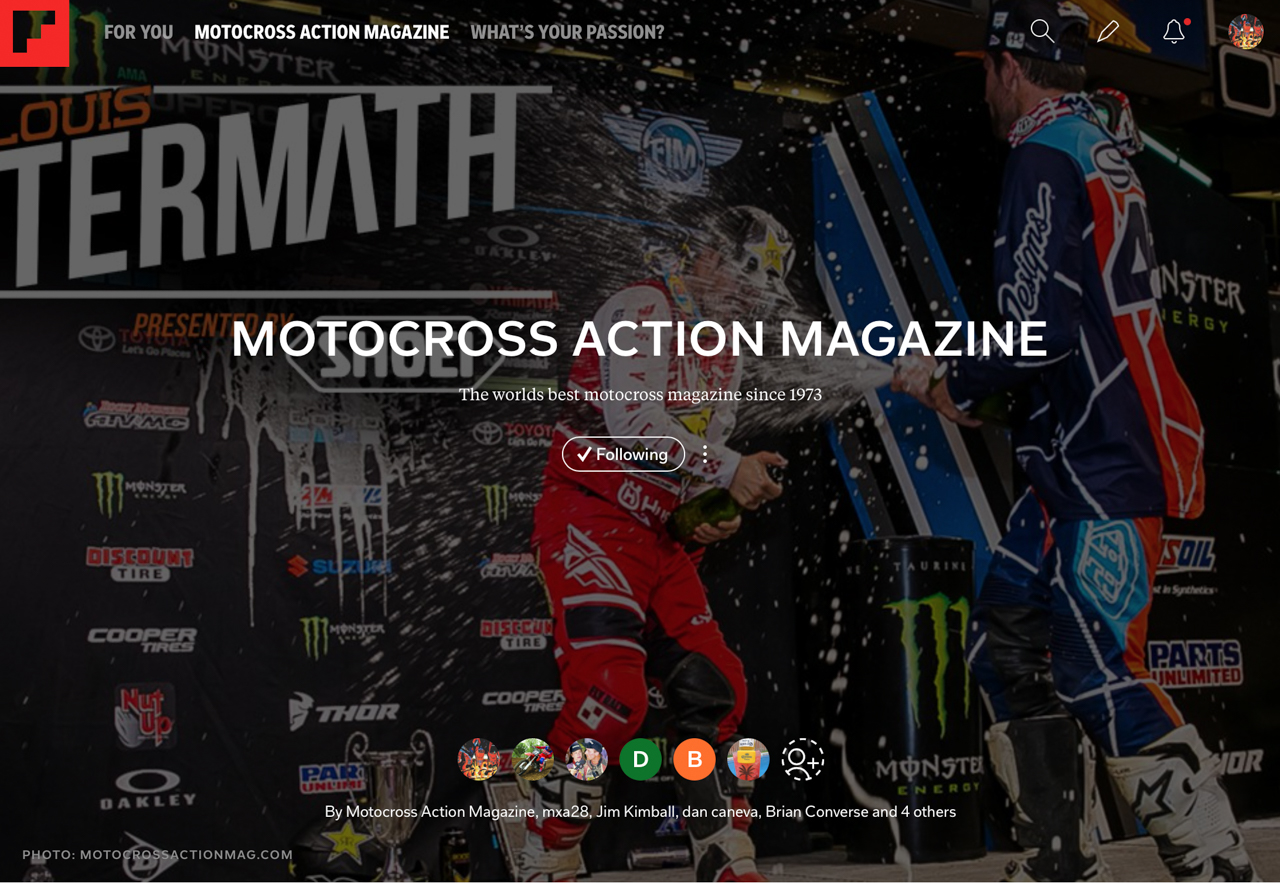 If you use Flipboard make sure to subscribe to the Motocross Action page for all the updates on our website. Click HERE to check out the page.
• GLEN HELEN NITRO RALLYCROSS TICKETS ON SALE NOW FOR NOV. 20-21 EVENT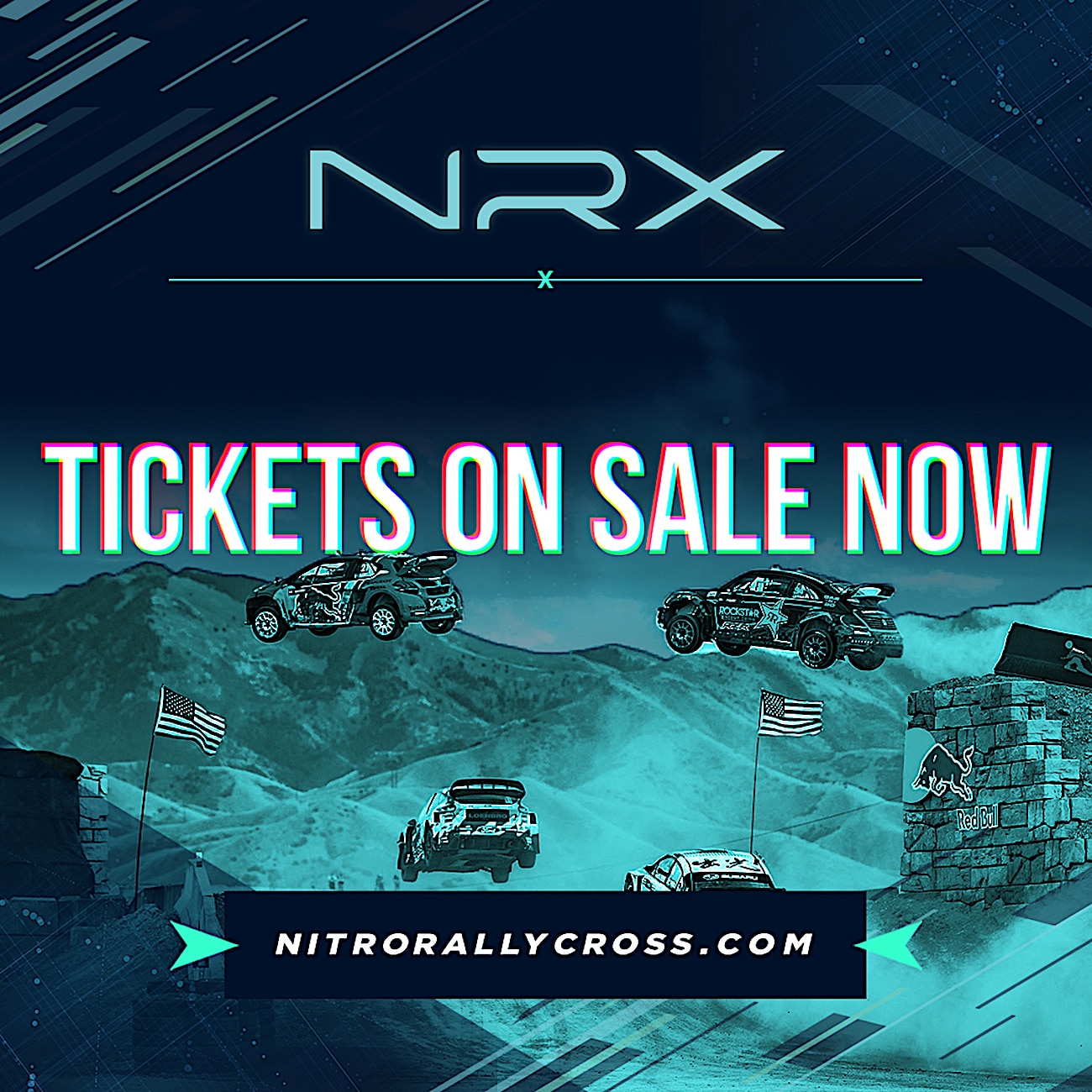 Travis Pastrana's Nitro RallyCross (NRC) is set to expand in a big way, announcing a full championship series comprising five races in 2021. In 2022, NRX will go even bigger with a 10-stop global championship with races in North America, Europe and the Middle East. The new championship will also feature a revolutionary electric vehicle supercar class, which will be introduced in 2022. Travis Pastrana said, "Since day one, I have truly believed that Nitro RallyCross has the potential to be the most exciting motorsports series on the planet. When we built the first NRX course in Utah we knew we had something special — from the drivers' genuine smiles to the astonished fans as cars flew side-by-side over 100-foot jumps." Nitro RallyCross comes to Glen Helen Raceway on Nov. 20-21.  You can purchase tickets now by Clicking Here.
• WANNA RACE IN SOCAL? WORLD VET IS COMING UP! NEED TO RENT A BIKE? FIND A PLACE TO STAY? JUST CALL STAPO WHEN YOU CAN TRAVEL AGAIN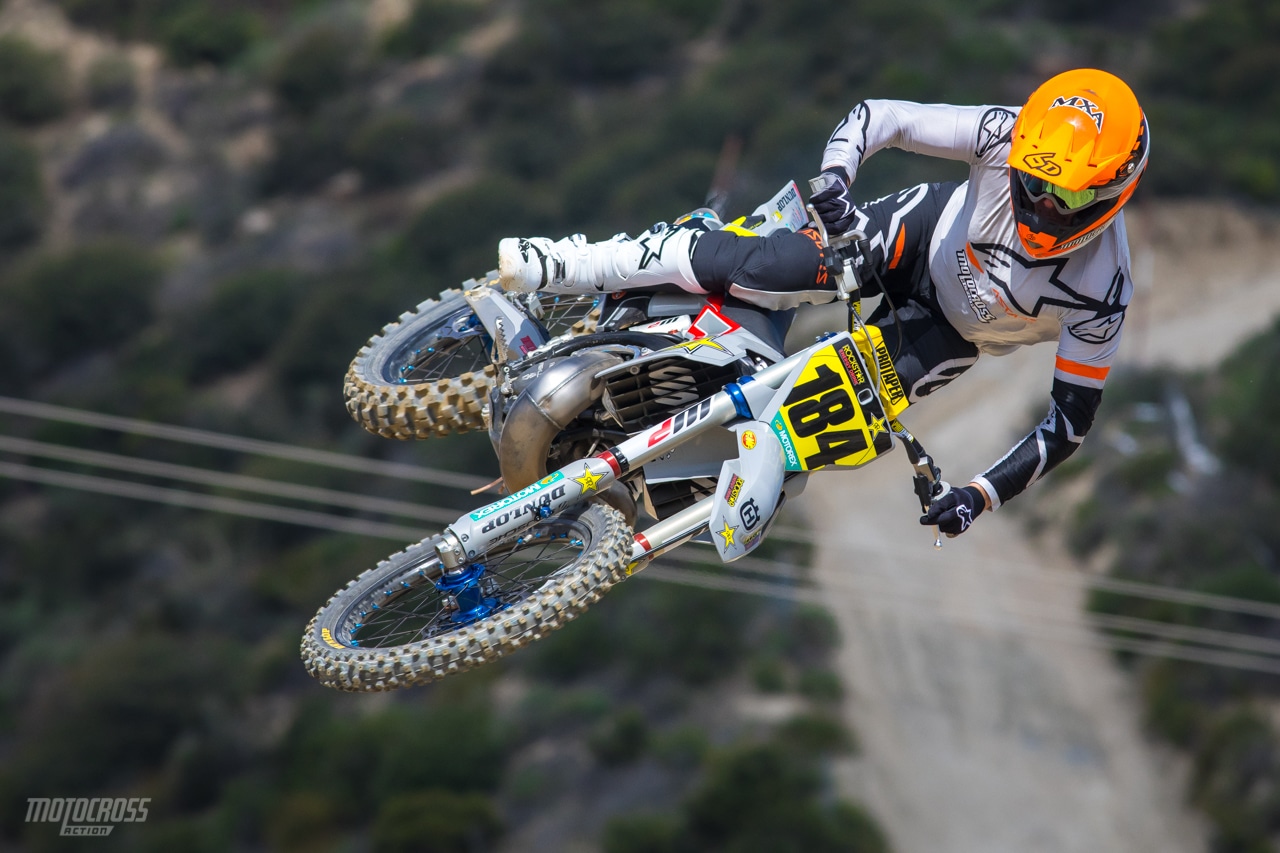 Dennis Stapleton at work.
In his spare time, when he's not testing with MXA, racing in a foreign country, going to Japan or helping many of his motocross buddies, MXA test rider Dennis Stapleton opens up his house, garage, bikes and mechanics to help riders who would like to come to SoCal on a motocross vacation—and when all the the countries open back up, foreign riders will be able to come to America to race, train and sight see again. You should plan ahead and make your reservations now for the upcoming World Vet Motocross Championship in November.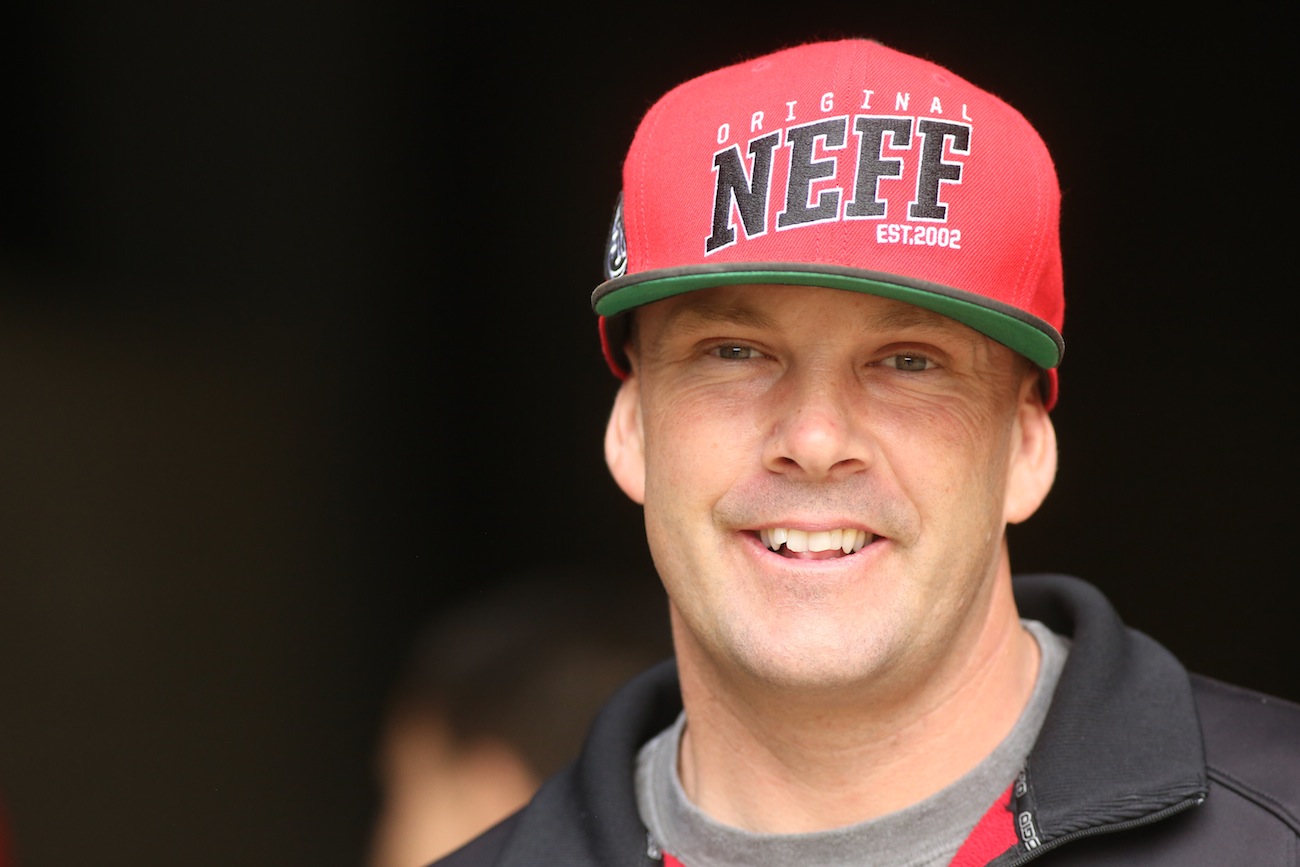 Dennis offers full service to all of the Southern California tracks for racers or play riders. Whether you want to rent a bike, move in for a week, race at Glen Helen or take motocross lessons—this is one-stop shopping. Just send them an email ([email protected]). If you'd like to live the SoCal lifestyle for a day, a weekend, a week, a month or three months, visit Dennis Stapleton's' website at www.knobbyshopsouth.org for more details!
• MXA YOUTUBE CHANNEL | HIT THAT SUBSCRIBE BUTTON
The MXA wrecking crew is everything moto related. Check out our MXA YouTube channel for bike reviews, Supercross coverage, rider interviews and much more. And don't forget to hit that subscribe button.
• MXA PRODUCT SPOTLIGHT: MOTOCROSS ACTION CASUAL WEAR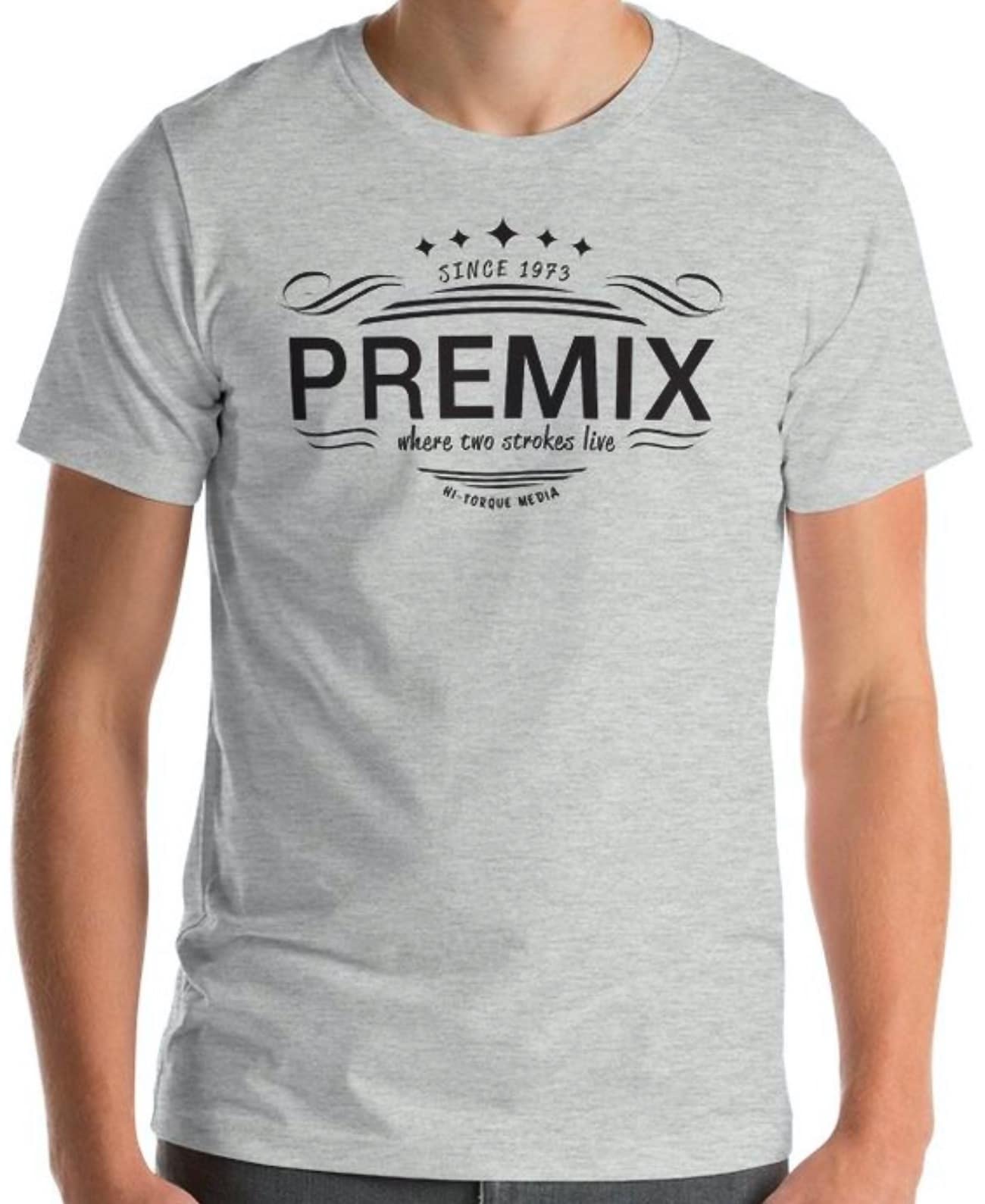 MXA PREMIX T-SHIRT—$29.95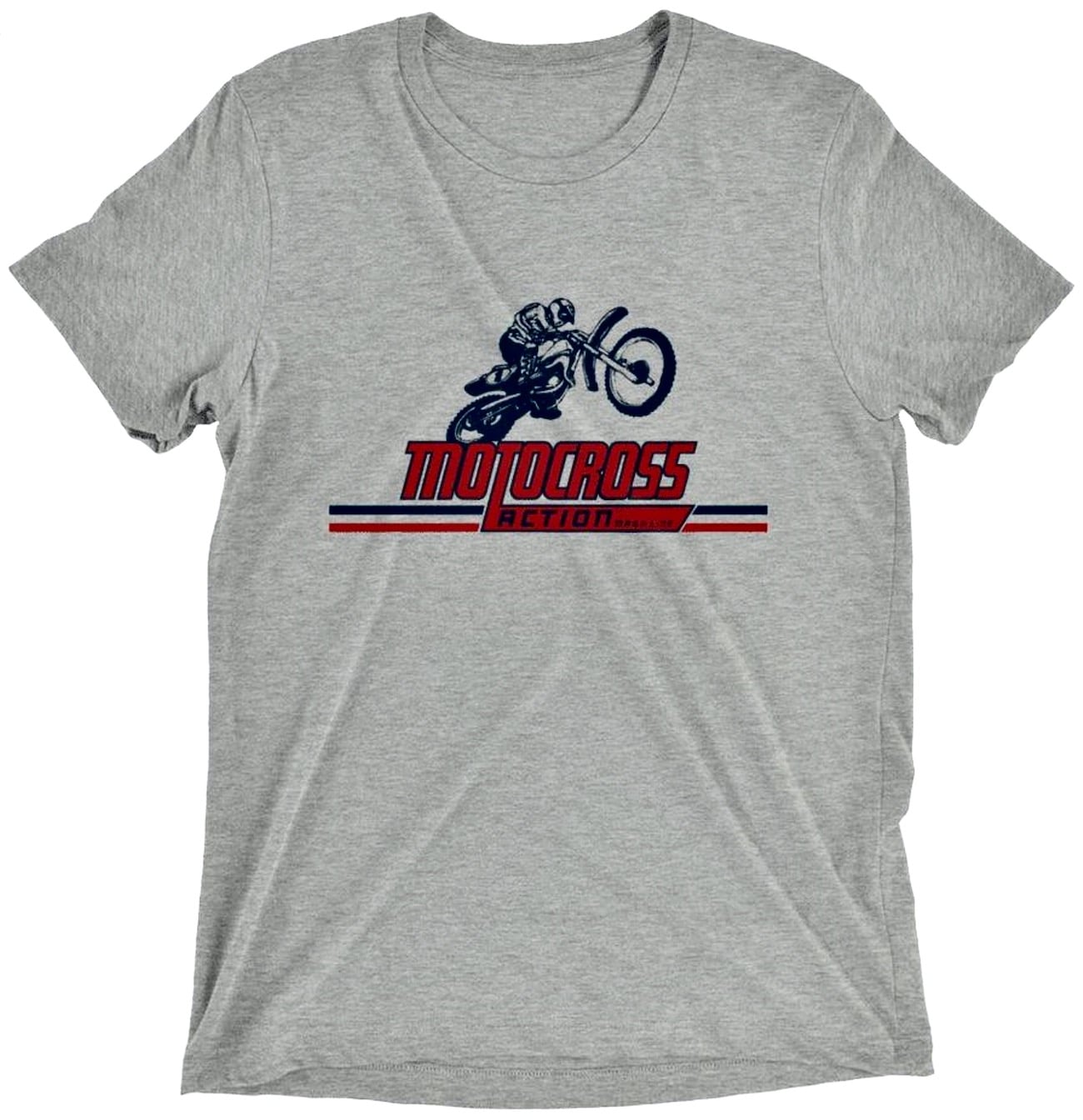 MXA VINTAGE T-SHIRT—$29.95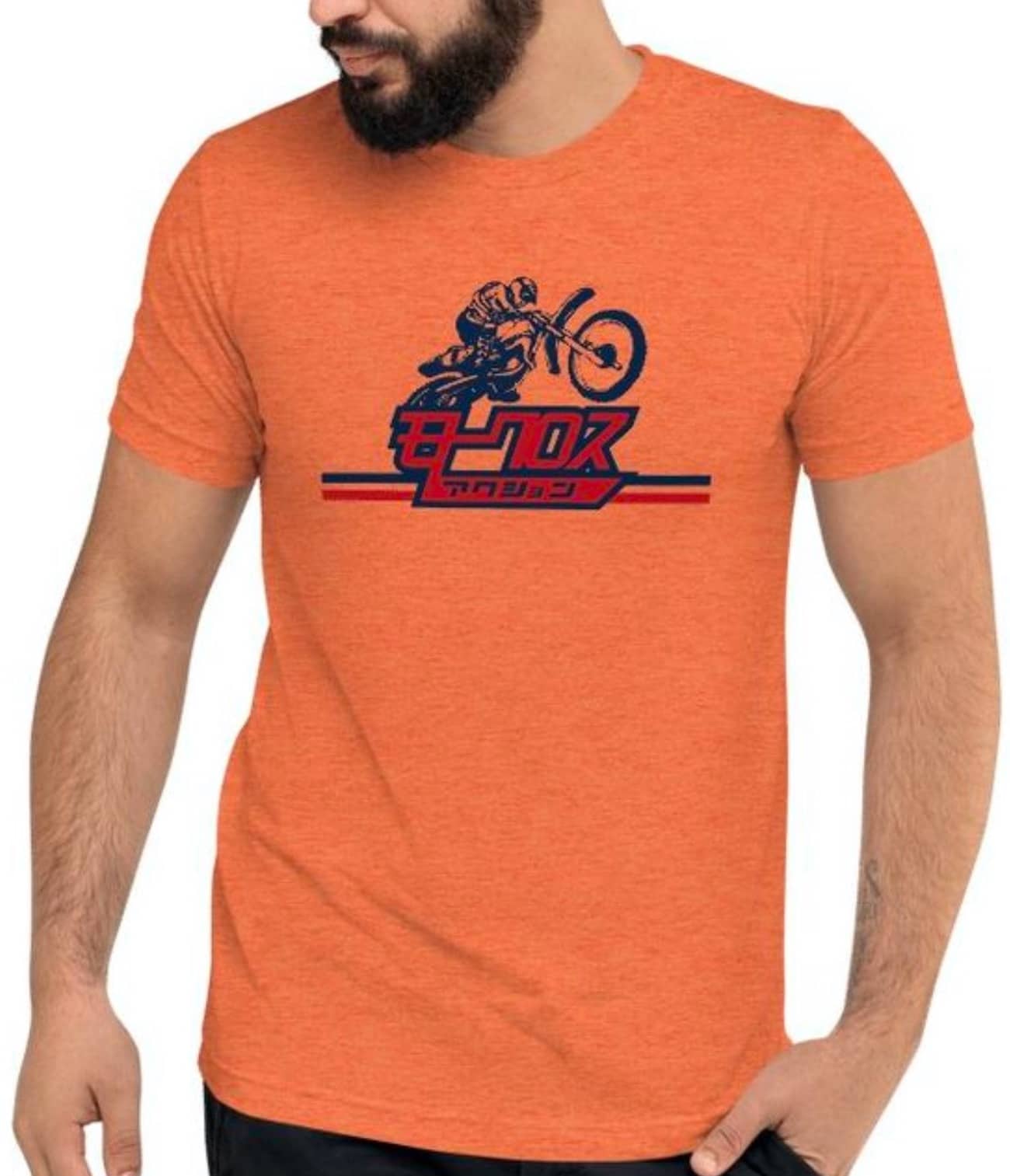 MXA JAPANESE LOGO T-SHIRT—$29.95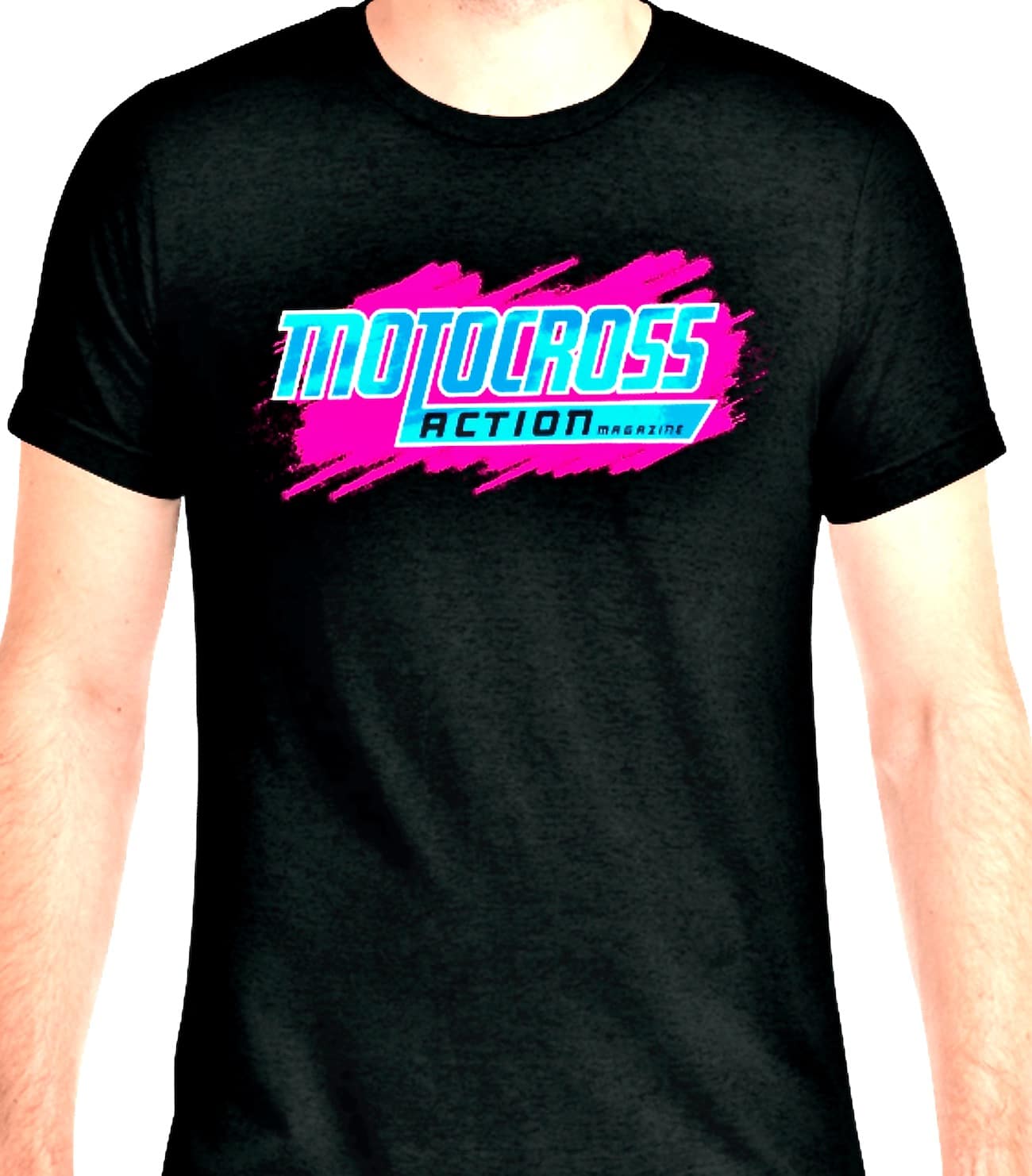 MXA 80s T-SHIRT—$29.95
To see more MXA T-shirts and all the available colors Click Here