MXA'S WEEKEND NEWS ROUND-UP: THERE ARE WEEKENDS WHERE SITTING ON THE COUCH IS THE BEST PLAN-AND DAYTONA WAS ONE OF THOSE RACES
WATCH IT HERE! JEFF GIBSON'S VIOLENT GHOST RIDE AT DAYTONA
http://www.youtube.com/embed/89MNtHKZnvs?rel=0
DAYTONA RESULTS: 450 CLASS
1. James Stewart …….Yam
2. Davi Millsaps …….Yam
3. Kevin Windham …….Hon
4. Marvin Musquin …….KTM
5. Ryan Villopoto …….Kaw
6. Mike Alessi …….Suz
7. Jake Weimer …….Kaw
8. Broc Tickle …….Kaw
9. Matt Goerke …….Suz
10. Brett Metcalfe …….Suz
11. Nick Wey …….Kaw
12. Kyle Chisholm …….Kaw
13. Kyle Regal …….Hon
14. Gavin Faith …….Hon
15. Jstin Sipes …….Kaw
16. Justin Brayton …….Hon
17. Cole Seely …….Hon
18. Ryan Clark …….Kaw
19. Weston Peick …….Kaw
20. Bobby Kiniry …….Yam
DAYTONA RESULTS: 250 EAST
1. Justin Barcia …….Hon
2. Blake Baggett …….Kaw
3. Darryn Durham …….Kaw
4. Ken Roczen …….KTM
5. Blake Wharton …….Suz
6. Jake Canada …….Hon
7. Kyle Cunningham …….Yam
8. Cole Thompson …….Hon
10. Tommy Weeck…….Suz
11. Les Smith…….KTM
12. Shane Sewell…….KTM
13. Alex Martin…….Hon
14. Tyler Bowers …….Kaw
15. Justin Starling …….KTM
16. P.J. Larsen …….KTM
17. Kyle Peters …….Yam
18. Justin Bogle …….Hon
19. Jeff Gibson …….Hon
20. Phil Nicoletti …….Hon
TAKE A LAP OF DAYTONA WITH JAMES STEWART IN PRACTICE?NOW SUBMERGE YOUR HEAD IN WATER AND TAKE A LAP TO SEE WHAT THE RACE WAS LIKE
http://www.youtube.com/embed/6I7A1D1u6xI?rel=0
DOES ANYONE AT THE AMA EVER READ THE RECORD BOOKS? FOUR-TIME 250 CHAMPION GARY JONES GETS MOVED UP FROM THE NOVICE CLASS BY THE AMA


Gary Jones, the 250 National motocross champion from 1971 through 1974, member of Team USA at the 1971 MXDN and an AMA Hall of Fame inductee was confused to get a letter from the AMA telling him that he was being moved from the Novice "C" class to the Intermediate "B" class. And that he "should be proud of your accomplishment." Who's next to get moved up? Ricky? Roger? Hannah?
BELGIAN AND AMERICAN WIN ROUND ONE OF THE BRITISH CHAMPIONSHIP…AND THE BRITS WERE LUCKY THE SWISS RIDER DNF'ED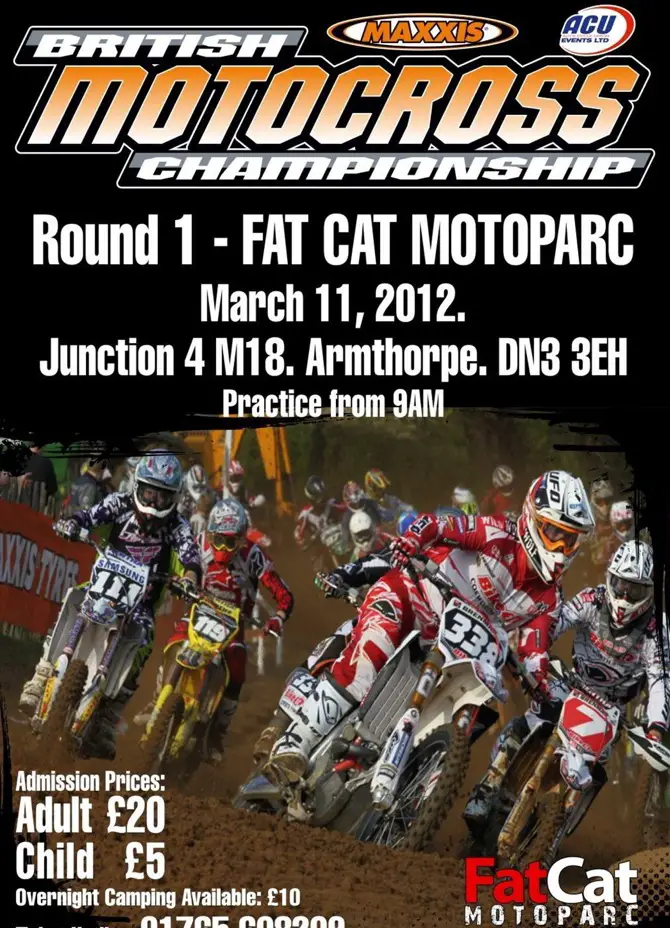 The Euros always like to point out when a foreign rider wins an AMA race, so they must be really thrilled that an American, Zach Osborne, won their 250 class and a Belgian won the 450 class. In fact, the first British 450 rider, Shaun Simpson, was fourth, and the first British 250 rider would have been third if Arnaus Tonus hadn't DNF'ed the second moto after winning motos one and three.
http://video.mpora.com/hdep/cfem0C0Fd/

RESULTS: BRITISH 450 CLASS:
1. Kevin Strijbos…1-1-1
2. Gert Krestinov…3-3-4
3. Matiss Karro…8-2-2
4. Shaun Simpson…2-4-5
5. Martin Barr…7-5-3
6. Jason Dougan…4-8-6
7. Stephen Sword…6-6-8
8. Jamie Law…9-10-9
9. Nez Parker…13-7-10
10. Dorron Coutts…12-12-7
RESULTS: BRITISH 250 CLASS:
1. Zach Osborne…2-1-2
2. Mel Pocock…5-2-3
3. Graeme Irwin…4-3-8
4. Arnaud Tonus…1-DNF-1
5. Neville Bradshaw…6-4-6
6. Steven Lenuir…11-6-5
7. Jordan Booker 9-5-9
8. Elliott Banks Browne…3-DNF-4
9. Stuart Edmonds…7-10-10
10. Bryan Mackenzie…14-13-7
HOW TO BUILD A PRIVATE SUPERCROSS TRACK?STEP BY STEP… FOR A GUY NAMED RYAN
NEW AND IMPROVED MATRIX M2 WORX STAND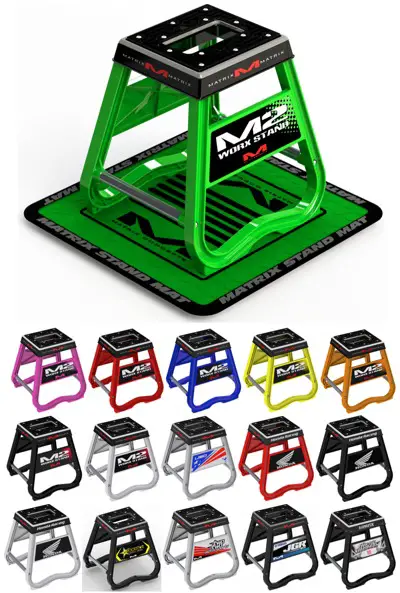 Matrix Concepts is now shipping the new and improved M2 Worx Stand. The new M2 Stand design features reinforced gussets along with a widened base to eliminate rocking. A suspension stiffener plate was added to the top of the M2 Stand for added strength and durability. This lightweight stand is also now made with a strong, special blend of advanced composite polymer. Now available in pink, as well as all the factory colors with your choice of Honda, Rockstar, Hart & Huntington, Two Two, JGR, USA, and Matrix graphics at www.MatrixRacingProducts.com
WANNA SEE THE COMPLETE 2012 PRO CIRCUIT CATALOG? CLICK HERE
www.issuu.com/bradzimmerman/docs/pc-2012-catalog-web?mode=window&pageNumber=1
WILL DUCATI END UP IN INDIA? WILL EVERYTHING END UP IN INDIA? HERO ARRIVES


It's no secret that Ducati is for sale, but will indian motorcycle manufacturer Hero Motocorp be the one to buy it. Don't snicker. The Indians are in a buying mood. Bajaj owns a large share of KTM, Tata bought Jaguar and Range Rover and iconic British brand Royal Enfield is also Indian owned. Hero has grown rapidly as India has  become motorized. With cash reserves in the billions and yearly sales of five million units, Hero could afford Ducati.
Hero used to have a deal with Honda, but in 2010 Honda sold its Shares to the Indian owners and Hero set out to makes its own way in the Indian motorcycle market (although Honda's contract rEquires it to supply Honda models until 2014?after that the Indians need to go it alone, which would make a Ducati deal a very smart move). Additionally, Hero recently signed a deal with Erik Buell to get technical and design help from the Harley veteran.
The Indian motorcycle market is the largest in the world and dwarfs other countries. If Hero bought Ducati how long would it take them to build a 200cc model for the domestic market?
MATT MOSS! "YOU HAVE TO BE 100 PERCENT TO TAKE ON THESE YANKEES"
http://www.youtube.com/embed/kFFYL9tO_Nc?rel=0

CLEMENT DESALLE IS THE MAN WHO'S PREDICTED TO BEAT TONY CAIROLI: WHAT DOES HE THINKS


The man who would be king.
"When the gate went down at the Valence International for my first race in six months I had a great feeling. It was really cool to have that adrenaline going again. The results were pretty good, and then again a week later in the sand of Hawkstone. Those were my only two races before the first Grand Prix in Holland at Easter and I believe that is enough.My speed and confidence was high on the bike and although I think there is still a higher level to reach in the sand after what happened in Hawkstone – I won MX1 but not the Superfinal – I know I am in the right direction. We will work on it. No stress!
"The off-season felt long but I didn't change anything in my programme or training schedule. I still worked mainly with my dad and then took the pieces of advice that I wanted from my doctor and Yves Demeulemeester, our Team Trainer. After quite a while off the bike I was excited to ride again, excited to train and it was a relief to be having fun. I don't think I am more eager to start this season compared to any in the past just because I was injured and needed those shoulder operations. It will be cool to get to Valkenswaard regardless.
"I was really happy already with my RM-Z450 in 2011 so I did not make any specific requests to the team for this season. They listened to my comments after each race last year and then presented a few components and changes for 2012 that we tested and looked to see if there were any improvements. The differences are small, details like an adjustment with the front brake and also on the suspension. Like I said, I really felt positive with what I had so I'm already confident in terms of the race bike. The next couple of weeks will be taken up with preparations. I bought a new camper last year so I don't have to worry about that now and then things like fitness tests and yet more riding. At the moment we are working through two days of our team photo shoot. Having fun and messing around on the bike for the cameras is great but the studio work not so much!
"I have a new team-mate with Tanel Leok this year and he's a nice guy. We don't hang out so much but we talk about the bike and everything is OK. It has been funny having Yohei Kojima over from Japan. We've done some training together and he's a cool person."
GODSPEED E.C. BIRT


E.C.'S Wizlab logo.

From the E.C. Birt website: Legends may die but glory lives forever? Due to recent health problems and surgery E.C. Birt, the builder, the racer, the husband the father, the mentor, the wizard, the friend and much more has moved on to glory March 7, 2012
Carroll Ford said, "I've been given the opportunity of a lifetime to be taught a great man and father figure. Since I was 10 years old I've always been, in E.C. words, that "tick turd kid" that hung around bugging him to learn how to make things faster. While I took over the business in 2004, E.C. has always been a huge part of how things run and progress over the years. This has always been a team effort and today we lose the heart of that team. I pray that everyone would offer a prayer for the Birt family. He leaves behind a wife, three sons and many grandchildren.

One of the few photos of a young E.C. Birt.
E.C. Distributing, the business built with his own hands will always be a testimony to his hard work and dedication to the sport of racing, from motocross to karting, coast to coast and around the world, for the last 50 years and beyond." -Carroll Ford
TWEET-CITY: LIKE THE PONY EXPRESS, BUT WITHOUT HORSES

BRIDGESTONE CAN PUT SPONSOR LOGOS ON YOUR TIRES… YOU MAY HAVE TO ORDER A FEW THOUSAND THOUGH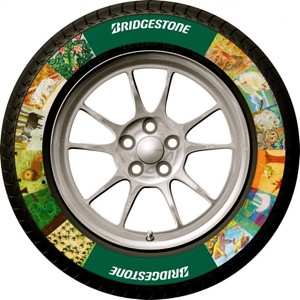 Bridgestone has developed a printing technology for rubber that can create printed patterns in bright colors on a tire's sidewall. It consists of a barrier layer between carcass and print area, to protect the printed region from discoloration, newly developed inks and a further barrier layer to protect the surface from external damage. Bridgestone says it will continue to explore as many business opportunities as possible with this printing technology. Bridgestone did not say whether it has a patent on the technology, but did say that it plans to "quickly bring this tire printing technology to market."
HIT OF THE YEAR? WHAT IS THE HOTTEST PRODUCT OF 2012? WOULD YOU BELIEVE IT'S A CARB MOD


The upstream brass emulsion tube is fed from the float bowl with the fuel quantity controlled by air pressure.
It is hard to deny that two-strokes are suddenly the rage across the motocross world, which has led to to sudden increase in sales of two-stroke parts and services. Most notably, the Dick's Racing Intelajet carb mod. MXA tested this carb on our 2012 KTM 250SX two-stroke and it was like adding a supercharger to it.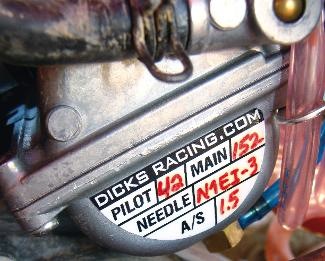 Because of the extra boost of fuel at two-third throttle, the KTM 250SX main jet could be downsized to a 152.
The $425.00 mod involves taper-boring the KTM's Keihin from 36mm to 39mm and adding the tunable Intalajet system. The Intelajet is an upstream fuel supply that kicks in once above two-thirds throttle. It has no effect on power below two-thirds throttle, but once the mist kicks in, the KTM 250SX feels like it has a jet pack attached to it.

The air/fuel mixture for the emulsion tube is controleld by turning a dial.
For more info go to www.dicksracing.com or call (916) 722-2373.
GNCC SERIES NOT AMA-SANCTIONED ANYMORE



According to AMA President/CEO Rob Dingman, "We have attempted to work with Racer Productions since late last year, with the goal of keeping their woods-racing events under the AMA umbrella. Ultimately, the two parties could not find common ground, despite a recently signed 5-year agreement for Racer Production's sister company, MX Sports, to continue promoting the AMA Amateur Motocross National Championships."
PRO CIRCUIT MECHANIC AARON JOHNSON EXPLAINS THE BENEFITS OF PRO CIRCUIT'S CARBON FIBER CHAIN GUIDE
http://www.youtube.com/embed/p1T320RYSuo?rel=0
THE AUSSIE BLANK SPACE HAS BEEN FILLED WITH…WHAT ELSE, AN ENERGY DRINK


A couple weeks ago we showed you the blank Australian Nationals logo (left), well, the space has been filled this week (right).
Monster Energy has been confirmed as the title sponsor of the 2012 Australian National Motocross Championship, which is anticipated to be the most competitive season in the history of the sport. Williams Event Management managing director, Kevin Williams, welcomed Monster Energy at today's official series launch in Melbourne, entering WEM's 16th season hosting Australia's premier motorcycle racing series. No mention of any of the Monster money being used for a rider's point fund.
NEED TO RESOLE YOUR TRUSTY OLD BOOTS? WE KNOW A GUY…WHO IS THE GUY


The before photo.
Got a pair of Thor, Fox, Alpinestars, Gaerne, O'Neal, Hi-Point, or other motocross boots that are still in great shape, but the soles are worn out? Pro-Boot can put new soles on them for $99 (plus shipping). Plus Pro-Boot uses Gaerne SG10 soles and toe caps. You'll just need to box up your clean boots, (if your boots have an inner bootie, please remove them), put a sheet of paper inside one with your name, address, and daytime phone number and we will call you when we receive them. We accept Visa and Mastercard. For more info go to www.pro-bootmx.com


The sfter photo.
Ship them to:
Pro-Boot
320 W. Broadway – #2
Plainview, MN 55964
A VIDEO ABOUT A "DAY IN THE LIFE OF PRIVATEER MARK WEISHAAR"?UNFORTUNATELY, WEISHAAR DIDN'T MAKE THE NIGHT PROGRAM, SO HE BARELY APPEARS IN HIS OWN FILM
http://www.youtube.com/embed/I1FLigk2YdE?rel=0
GOOD NEWS FOR THE GRAND PRIX OF MEXICO?THERE IS A MORE DANGEROUS PLACE TO HOLD A RACE THAN GUADALAJARA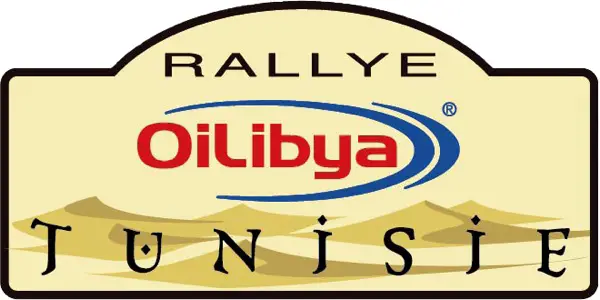 The Rally of Tunisia has been canceled due to possible terrorist activities. The government of Tunisia was unable to guarantee the safety of the race participants due to severe unrest in the Southern part of the country?so, the organizers decided to cancel the rally since the danger was too great. This is good news for the FIM Motocross Grand Prix of Mexico in May because it makes them look safer. For those with short memories, when the ISDE was held in Mexico…it didn't last six days because of danger to the participants.
Guadalajara is the capital of the western state of Jalisco, home to Mexico's mariachi music and tequila, and was for long spared the beheadings and drive-by shootings tainting other areas of the country. But drug killings in Jalisco more than doubled in 2011 to 600, with half of them in Guadalajara. More than 34,000 people have died across Mexico in drug wars since 2006.
ZERO X FILM TRAILER: STARRING JOHNNY CAMPBELL, COLTON UDALL, KENDALL NORMAN, QUINN CODY, DAVID KAMO AND TIMMY WEIGAND
 Zero X takes you through the ups and downs of the 2011 long-distance race season. The film comes out on April 1, 2012. To order go to www.seven-films.com
http://www.youtube.com/embed/mcoHknAQN6A?rel=0″
HONDA LOCKS DOWN "DAYTONA SUPERCROSS BY HONDA" NAMING RIGHTS


Honda has signed a three-year extension to remain as the title sponsor of the "Daytona Supercross By Honda." In addition Honda will get display and hospitality rights for Daytona 200 Week At Daytona, including a large display presence on the "Honda Pad" outside the front stretch area of the historic racing venue. "We are happy to again be moving forward with the Daytona Supercross By Honda," said Bill Savino, Honda Powersports Press Manager. "This event has such great history, and some of the most exciting racing takes place here every year. You never know what's going to happen at Daytona, but we do know you have to be tough to win here."
2012 WORLD TWO-STROKE CHAMPIONSHIP AT GLEN HELEN: ONLY THREE WEEKS AWAY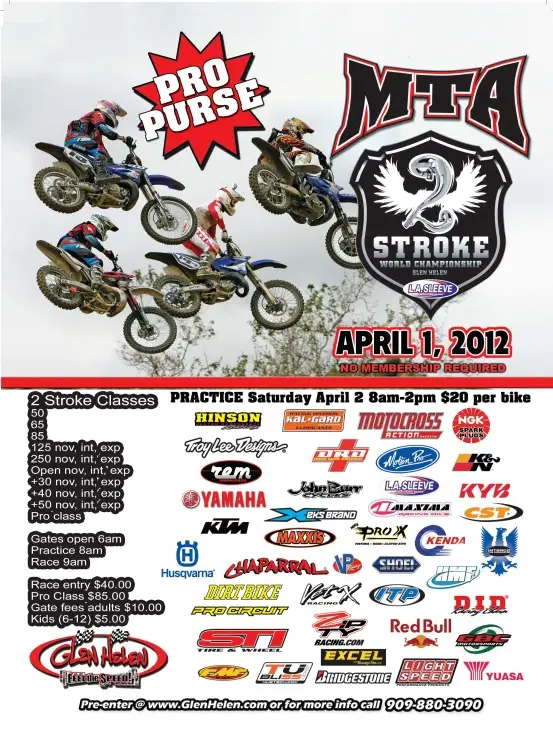 The World Two-Stroke Championships will be run Sunday, April 1, 2012 on an all-new Glen Helen International track. Top pros such as Bobby Garrison, winner of the first World Two-Stroke Championship, Austin Howell (last year's winner), Ryan "Ryno" Hughes and the world's fastest over-40-year-old motocross racer, Doug Dubach, will be on hand in addition to many other top pros from the past, as well as the present.
TWO-STROKE PRO PURSE PAYOUT
1. $1500
2. $1000
3. $500
4. $400
5. $300
6. $250
7. $200
8. $150
9. $125
10. $75
Entries are open and available online at www.GlenHelen.com.
ALL-NEW REINFORCED CYCRA CRF FORK GUARDS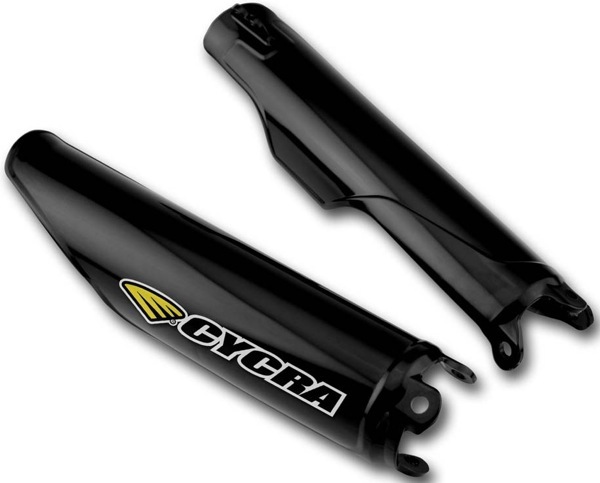 The new 2012 CRF Fork Guards from Cycra Racing may look like the stock Honda fork guard on the outside, but it's what's inside that counts. Cycra has redesigned the inside for a better fit with stronger mounts to provide longer-lasting durability.


These CRF Fork Guards from Cycra Racing have a high-gloss finish and are available in four choices of color (natural, red, black, and white). They also accommodate the stock disc cover as well as Cycra Oversized CRF Disc Covers used by most of the Honda race teams. The Cycra guards have a reinforced mounts for holeshot devices.


But the best news is that they are more resistant than stock, meaning less cracking and breaking. This is why they are the choice of the Geico Honda Team, Troy Lee Honda, and the McGrath Honda Team. They retail for $39.95. For more info go to www.cycraracing.com.

WHAT ARE YOU DOING ON APRIL 1? HOW ABOUT A SAND RACE IN MARINHAS DAS ONDAS, PORTUGAL? TOO FAR? MAYBE THIS VIDEO WILL CHANGE YOUR MIND

DO HIGHLY TRAINED PROFESSIONAL ATHLETE ACTUALLY DRINK ENERGY DRINKS ON THE PODIUM?


Once and for all, the answer is no. Yes, you might see them holding the can or even drinking from it, but what you can't see is that they are drinking plain water?labeled "Tour Water" so they don't actually drink the real deal.
EVERY AMA NATIONAL NUMBER (FROM 1 TO 997) UP THROUGH DAYTONA
It is easy to find out who's number 12 (Blake Baggett) or 25 (Broc Tickle) or even 30 (Alex Martin), but have you ever tried to find out who is AMA National number 276? The answer is John John Jelderda. To make life easier, MXA has compiled a complete list of active AMA National numbers for 2012 (Up through the Daytona Supercross). We will update it with every event and add more names and numbers as young riders enter the AMA circuit.
1. Ryan Villopoto (450 MX/SX)
1. Dean Wilson (250 MX)
1. Broc Tickle(250 West)
1. Justin Barcia (250 East)
2. Ryan Villopoto (will not be used in 2012)
3. Mike Brown
5. Ryan Dungey
7. James Stewart
9. Ivan Tedesco
10. Justin Brayton
11. Kyle Chisholm
12. Blake Baggett
14. Kevin Windham
15. Dean Wilson
16. John Dowd
17. Eli Tomac
18. Davi Millsaps
19. Kyle Cunningham
20. Justin Barcia
21. Jake Weimer
22. Chad Reed
23. Gareth Swanepoel
24. Brett Mecalfe
25. Broc Tickle
26. Michael Byrne
27. Nick Wey
28. Tyla Rattray
29. Andrew Short
30. Alex Martin
31. Martin Davalos
32. Tommy Hahn
33. Josh Grant
34. Cole Seely
35. Darryn Durham
36. Kyle Regal
37. Malcom Stewart
38. Marvin Musquin
39. Tye Simmonds
40. Gannon Audette
41. Trey Canard
42. Ricky Dietrich
43. Christian Craig
44. Jason Anderson
45. Nick Paluzzi
46. Les Smith
47. Chris Blose
48. Jimmy Albertson
49. Justin Bogle
50. Nico Izzi
51. Travis Baker
52. Ben Lamay
53. Ryan Sipes
54. Weston Peick
55. Lance Vincent
56. Austin Stroupe
57. Jake Canada
58. Will Hahn
59. Vince Friese
60. Matt Lemoine
61. Austin Howell
62. Travis Sewell
63. Colton Facciotti
64. Matt Boni
65. Ryan Morais
66. Jason Thomas
67. Scott Champion
68. Shane Sewell
69. Jimmy DeCotis
70. Ken Roczen
71. Kevin Rookstool
72. Jarred. Browne
73. Josh Clark
74. Tyler Bowers
75. Josh Hill
76. Calle Aspergren
77. Lowell Spangler
78. Tommy Weeck
79. Tyler Medaglia
80. Kyle Keylon
81. Robert Kiniry
82. Justin Sipes
83. Kyle Partridge
84. Killy Rusk
85. Robert Marshall
86. Taylor Futrell
87. Matt Goerke
88. Ben Evans
89. Tyler Bright
90. Bryce Vallee
91. Dalton Carlson
92. Hunter Clements
93. A.J. Catanzaro
94. Cole Siebler
95. Chris Plouffe
96. Kyle Peters
97. Jeremy Medaglia
98. Tye Hames
99. Sean Hackley
100. Josh Hansen
102. Chris Gosselaar
105. Matt Moss
112. Ryan Marmont
117. Kelly Smith         
119. Max Anstie
124. Ryan Clark
125. Daniel Blair
126. Hunter Hewitt
129. Vernon McKiddie
132. Kyle Beaton
133. Myles Tedder
143. Michael Horban
149. Casey Hinson
153. Gregory Crater
160. Cole Thompson
166. Dakota Tedder
170. Michael Leib
171. Cole Siebler
173. Travis Johnson
174. Chase Spears
175. Bruce Rutherford
187. Bryce Huffman
192. Cameron Lansing
200. Michael McDade
202. Tanner Young
208. Donald Vawser
211. Tevin Tapia
212. Auston Albers
214. Jason Kueber
216. Jared Boothroyd
219. Ryan Rangel
222. Chris Howell
224. Heath Harrison
225. Tyler McEwen
227. Cole Martinez
232. Billy Laninovich
244. Ryan Zimmer
247. Teddy Parks
251. James Justice
260. Nicholas Myers
275. Jeff Gibson
276. John Jelderda
285. Tony Archer
293. Brian Sjogren
304. Bradley Ripple
308. Nick Jackson
311. Jesse Rangas
312. Teddy Maier
314. Alex Ray
329. Chad Gores
333. Cody Mackie
335. Seth Caldwell         
337. Jeremy O'Driscoll
338. Zach Osborne
339. Michael Thacker
346. Brandon Marley
352. Kevin Markwardt
354. Chris Johnson
357. Jacob Locks
374. Cody Gilmore
377. Christophe Pourcel
382. Preston Thomas
383. Brandon Rangel
384. Carl Schlacht
385. Adam Gulley
386. Aaron Gulley
393. Daniel Herrlein
394. Tanner Moore
404. Zack Freeberg
405. Joe Lafalce
407. Adam Chatfield
409. Dillon Huddleston
412. Levi Kilbarger
415. Nicholas Schmidt
423. Brandon Gillespie
429. Richard Rinauro
435. Scott Agostini
438. John Cal Baker
443. Jeffrey Mort
446. Frank Lettieri
447. Deven Raper
451. Rashidi Kerrison
459. Conrad Weiland
461. Dave Ginolfi
464. Mitchel Alcorn
480. Cory Green
498. Cody Robbins
501. Scotty Wennerstrom
505. Sean Lipanovich
508. Nick Click
512. Jorge Bujanda
513. Danny Pacini
516. Brian Foster
522. William Wichers
532. Ricky Renner
533. Gannon Audette
536. Erik Meusling
544. Morgan Burger
546. Kevin Urguhart
548. Broc Schmelyun
564. Jeremy Huddleston
565. Preston Mull
570. Beau Hudson
572. Zach Jaynes
583. Tyler Sjoberg
587. Dustin Kendall
599. Ronnie Hapner
606. Ronnie Stewart
617. Gavin Faith
619. Mark Weishaar
620. Brad Nauditt
639. David Buller
643. Jake Oswald
647. Parker Eckman
652. Dustin Pipes
655. John Pauk
659. Justin Freund
661. Michael Lang
668. Billy Jurevich
675. Kyle Hussey
697. Kyle Goerke
670. Dylan Schmoke
702. Cameron Stone
707. Alex Millican
708. Joe Perron
712. Justin Starling
713. Chad Cook
714. Shawn Rife
715. Phil Nicoletti
718. Matt Schneider
722. Adam Enticknap
726. Gared Steinke
727. Rhett Urseth
735. Travis Pitt
750. Jared Hicks
752. Bryce Stewart
754. Tyler Allen
757. Kevin W. Johnson
758. Jason Potter
764. Cody Lee
771. Terren O'Dell
772. Robert Noftz
773. Walt Van Olden
774. Preston Tilford
783. Beau Burnett
788. Matt Vonlinger
792. Bracken Hall
793. Yuta Ikegaya
794. Yoshiki Inagaki
800. Mike Alessi
801. Jeff Alessi
812. Luke Vonlinger     
831. Ryan Smith
848. Kendall Mason
854. Landen Powell
862. Ozzy Barbaree
865. Dario Marrazzo
870. Cyrille Coulon
878. Eric McKay
880. Canaan Barrilleaux
887. Daniel Sanders
902. Jesus Macias
903. Antonio Balbi
906. Killian Auberson
915. Adrien Lopes
918. Michael Akaydin
919. Shawn Rhinehart
927. P.J. Larsen
929. Travis Bell
930. Tom Parsons
941. Angelo Pellegrini
943. Carlos Oros
945. Michael Stryker
952. Adam Conway
956. Blake Wharton
964. Dominque Thury
965. Travis Bright
968. Jackson Richardson
971. Nathan Malyszek
972. Michael Picone
973. Jean Baptiste Marrone
976. Josh Greco
979. Jonathon Withrow
981. Austin Politelli
985. Erdenebileg Khaliunbold   
986. Topher Ingalls
992. Jean Ramos
996. Filip Thuresson
997. Linus Sandahl