MXA'S WEEKEND NEWS ROUND-UP: THREE BRAND MANAGERS ON A MERRY GO ROUND
WHAT TO GET THE KIDS FOR CHRISTMAS — AN OSET ELECTRIC BIKE FOR THE BACKYARD
Oset Bikes, the world's leading manufacturer of youth electric off-road motorcycles, is appealing for kids (and parents) to ditch games consoles in favor of two wheels.There have been over 45 million Xbox Ones and PS4 Consoles sold in the USA. E-sports is the second fastest growing sector in entertainment and media, with 30.3 million people in the USA watching an esport event at least once a month, up 18% over last year. Oset would parents to get out there kids outside a fantastic activity that will give them an interest that has enormous benefits both mentality and physically.
The growing popularity of electric motorcycles makes it easy to have Junior on an motorcycle. Oset bikes are electric, which means they're virtually silent, so you won't annoy the neighbors! Many people start by making a little space in the backyard to ride in.
If your kids can ride a balance bike, they can ride an Oset. Parents can control the power, speed and response down to a slow walking pace, and simply turn these up as little ones get more proficient. Best of all, and Oset makes a great Christmas present this year. Find out more at www.osetbikes.com.
TOM WHITE'S LAST PURCHASE: THE MYSTERY OF THE HODAKA 125 SUPER TWIN
Since the Super Twin 125 engine was built by Hodaka for Yamaguchi, the 1961 Super Twin engine can be rebuilt 56 years after Yamaguchi went out of business.
This bike first appeared at the Trailblazers Motorcycle Club bike show. Of the 700-plus celebrity motorcycle attendees at the bike show no one remembered a 1971 Hodaka 125 Super Twin. Former Hodaka desert racer Bob Rutten shot a photo of it and e-mailed it to fellow Hodaka racer Jody Weisel to ask if he knew what it was. Jody instantly replied that such a bike never existed, but said that the engine was from a 1961 Yamaguchi Super Twin 125 street bike.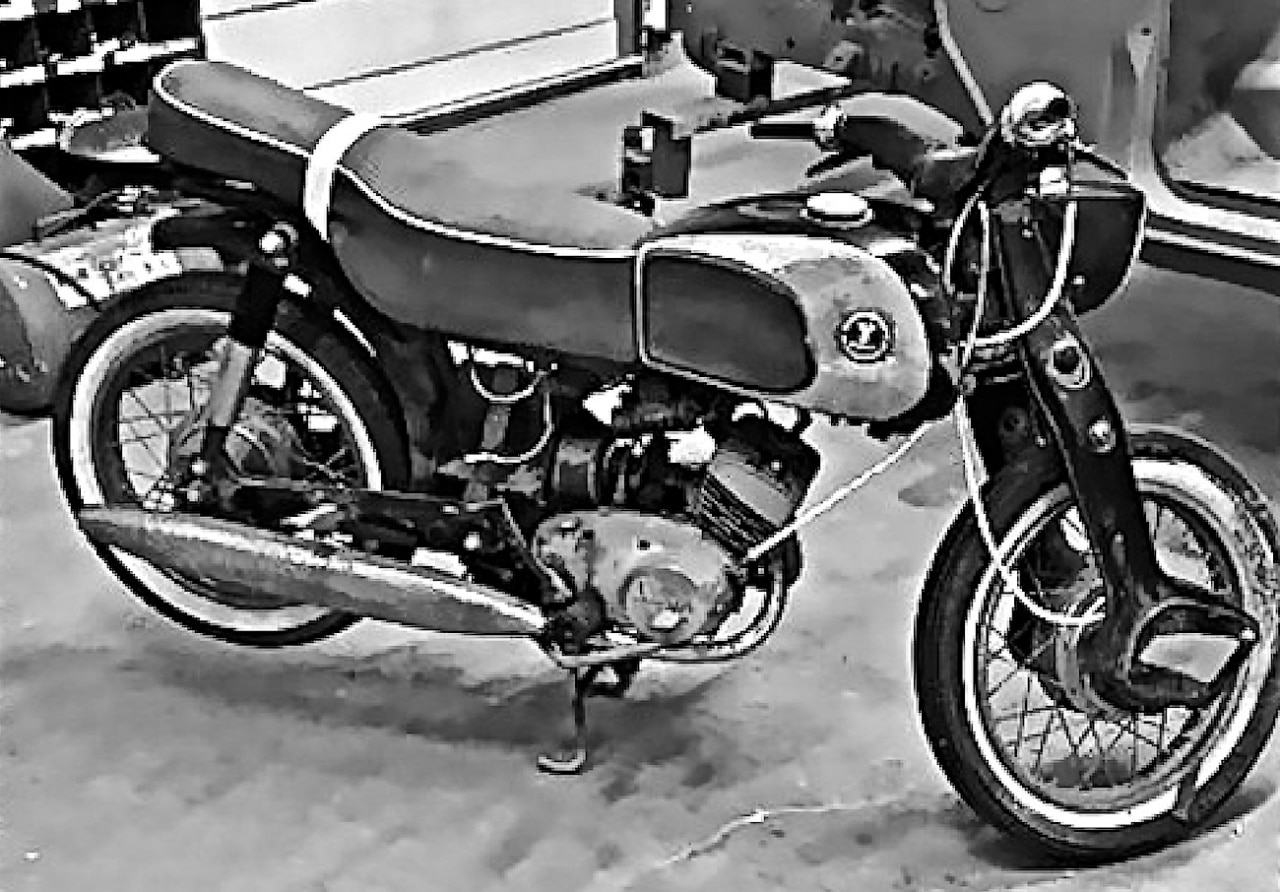 This fuzzy photo of a 1961 Yamaguchi Super Twin 125 street bikes shows the Hodaka-built engine.
Jody was right—there never was Hodaka 125 twin dirt bike. The machine actually came from the mind of master builder/restorer Lee Fabry. He had an idea for a twin-cylinder vintage dirt bike and decided to build one based on a 1971 Hodaka Super Rat. There is a close relationship between Yamaguchi and Hodaka because when Yamaguchi went out of business in 1963 it left the Pacific Basin Trading Company with nothing to sell. It also left a small Japanese engine company named Hodaka with no one to buy their engines.
Tom White was a dedicated motorcycle guy right up until the day he died—and buying the Hodaka Super Twin 125 proves that.
The rest is history. the Pacific Basin Trading Company(PABATCO) agreed to build a new offroad bike if Hodaka would supply the engines. It was a marriage born out of desperation, but it worked; however, the twin-cylinder engine was never part of the deal.
The twin-cylinder Hodaka sits right below the Early Years of Motocross Museum's twin-cylinder 1969 Husqvarna 500.

Most collectors would have no interest in purchasing a one-off motorcycle with no provenance, but the Hodaka 125 Super Twin was so unique, rare and unusual that "Early Years of Motocross Museum" owner Tom White bought the bike for $12,000. The real twist to the story of the Hodaka Super Twin was that industry icon Tom White was dying of cancer and would never get to enjoy having the Hodaka in his museum. Tom died on November 3, 2017, and, the Hodaka SuperTwin now sits in a place of honor in his museum as a symbol of his love of motorcycles.
YOU DO THE MATH! SUBSCRIBE TO MXA & GET A $25 CHAPARRAL GIFT CARD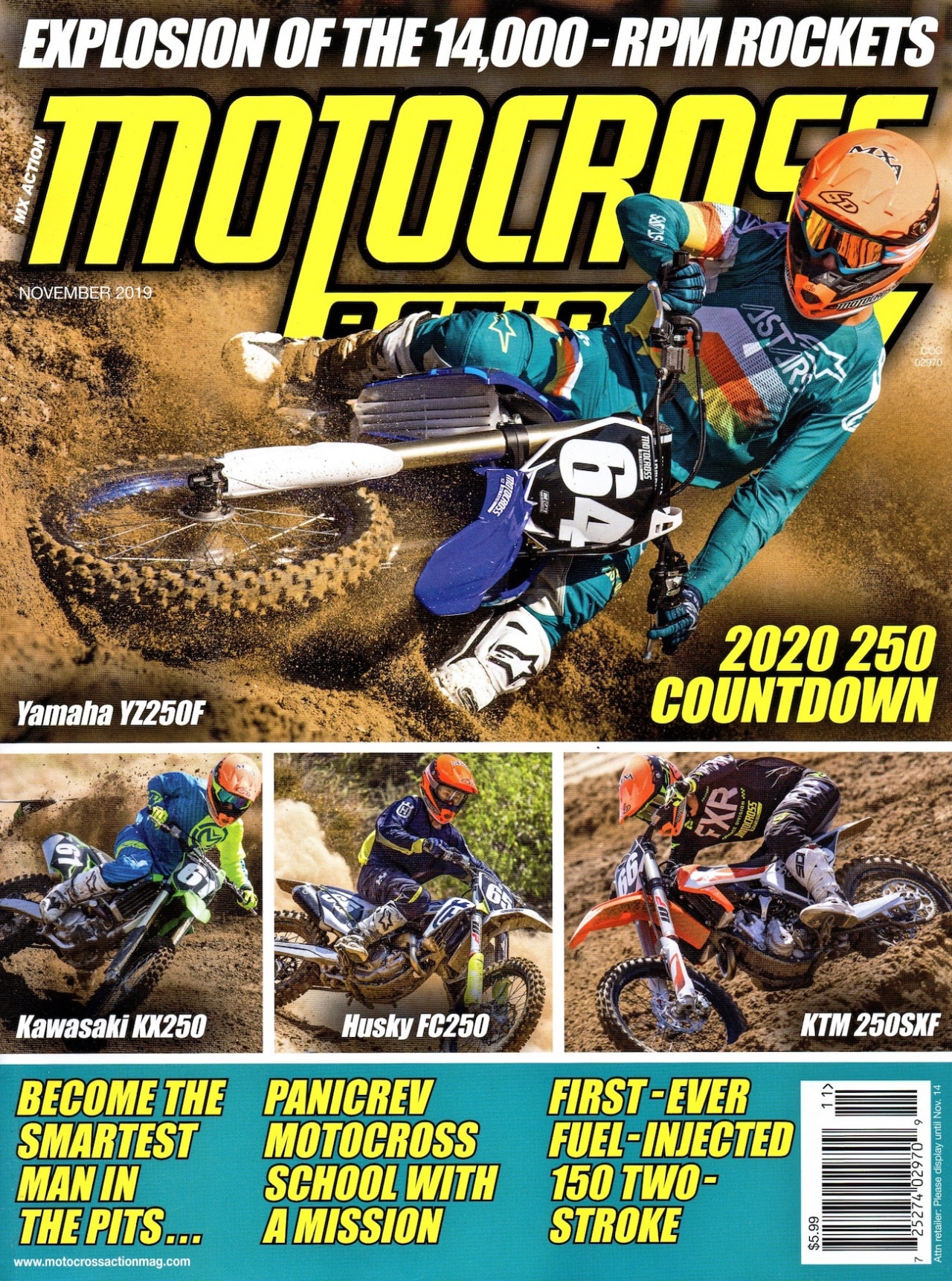 If you subscribed to Motocross Action,  you could be spending your gift money at Chaparral right now.
If you subscribe to MXA you can get the mag on your iPhone, iPad, Kindle or Android by going to the Apple Store, Amazon or Google Play or in a digital version. Even better you can subscribe to Motocross Action and get a $25 Chaparral gift card to spend on whatever motorcycle parts or products you need. And the awesome print edition will be delivered to your house by a uniformed employee of the U.S. Government. You can call (800) 767-0345 or CLICK HERE or click on the box at the bottom of this page.
OUT-TAKES FROM LAST WEEK'S MITCH PAYTON INTERVIEW
Cameron McAdoo will be riding for Mitch in 2020. He's already got the shirt.
WHO WILL BE ON THE MONSTER ENERGY/PRO CIRCUIT/KAWASAKI TEAM AT THE START OF THE 2020 MONSTER ENERGY SUPERCROSS SERIES? Austin Forkner is back. Garrett Marchbanks is back. And then we have Jordan Smith, so he's new this year and we will have Cameron McAdoo. I think Jordan has been a championship contender already. It was easy to choose to go after him and I'm glad that he wanted to come here. He's excited about it. He's had the red plate before and he's won races, to me that's a big monkey off his back. We just need to help him, and if he is fit, I'm confident he'll be winning races.
Jordon Smith (28) and Garrett Marchbanks (24) will be teammates at Pro Circuit this season.
YOU ALWAYS SAID THAT YOU'D HIRE A RIDER WITH PURE SPEED OVER ANY OTHER TALENT. IS THAT STILL TRUE? Yes. They've got to be fast. You can work on their fitness and all those other things, but if the kid is not fast, it is hard to make him a lot faster. Getting Jordan Smith is going to be great and I think McAdoo has improved immensely this past year. He's been a fill-in guy for the last couple of years and been bounced around on bikes a few weeks before a series starts — and he's done good in that position. I would expect that with a good testing program and a good off-season, he's going to be winning races too. I expect him to.

2020 MOTOCROSS ACTION 250 FOUR-STROKE SHOOTOUT
DENNIS STAPLETON'S "STAPO MX BIKE RENTALS" IN SOUTHERN CALIFORNIA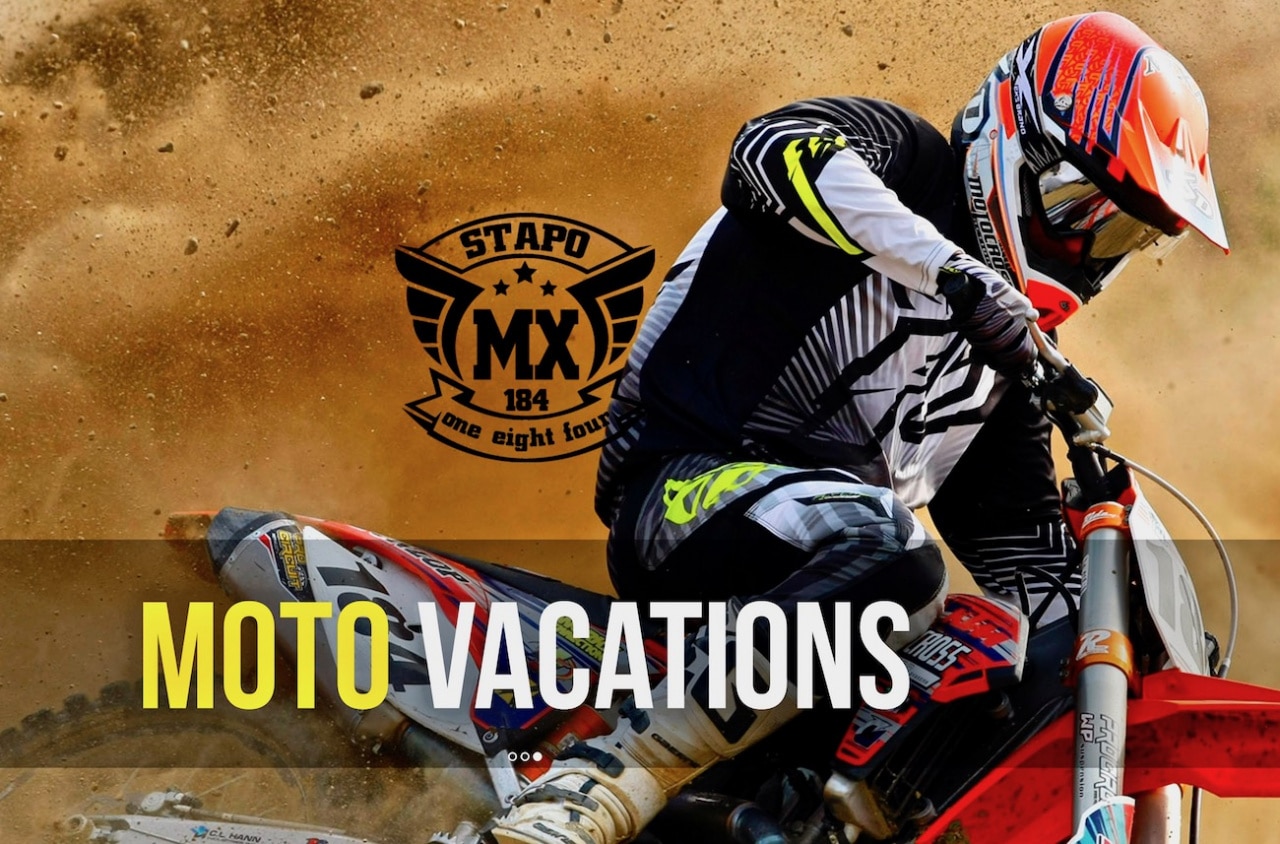 In his spare time, when he's not testing with MXA, racing in a foreign country, going to Japan or helping many of his motocross buddies, Dennis has the time to open up his house, garage, bikes and mechanics to help riders who would like to come to SoCal on a motocross vacation. He offers full service to all of the Southern California tracks for racers or for play riders.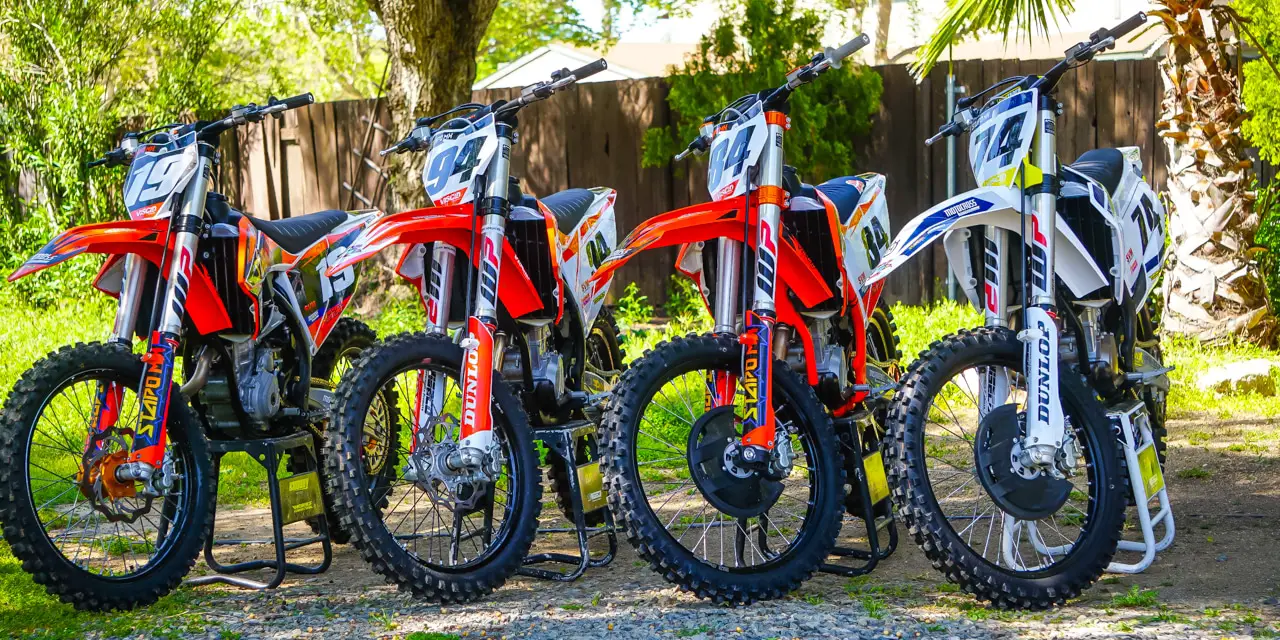 If you're coming out to Southern California and need a rental bike, check out KnobbyShop South/StapoMX for all your rental needs. They offer Motocross Vacations, bike rentals and motocross lessons. Just send them an email ([email protected]. If you'd like to live the SoCal lifestyle for a day, a weekend, a week, a month or three months visit Dennis'  website at www.stapomx.com for more details!
MXA PRODUCT SPOTLIGHT: LEATT TWENTY-TWENTY NEW GEAR VIDEO

Leatt has unveiled its all-new 2020 off-road gear collection. The inventors of the Leatt-Brace and producers of specialized, advanced protective gear, now offer head-to-knee protection including a complete apparel range of products for all off-road moto disciplines. The twenty/twenty apparel range has a completely new look and feel incorporating the latest fresh colourways for pants, jerseys and gloves, this includes the proud South African statement colorway, the Zebra! Helmets also combine the same colors whilst incorporating Leatt's 360 Turbine Technology.
GAS GAS JOINS THE KTM, HUSQVARNA, BAJAJ FAMILY OF BRANDS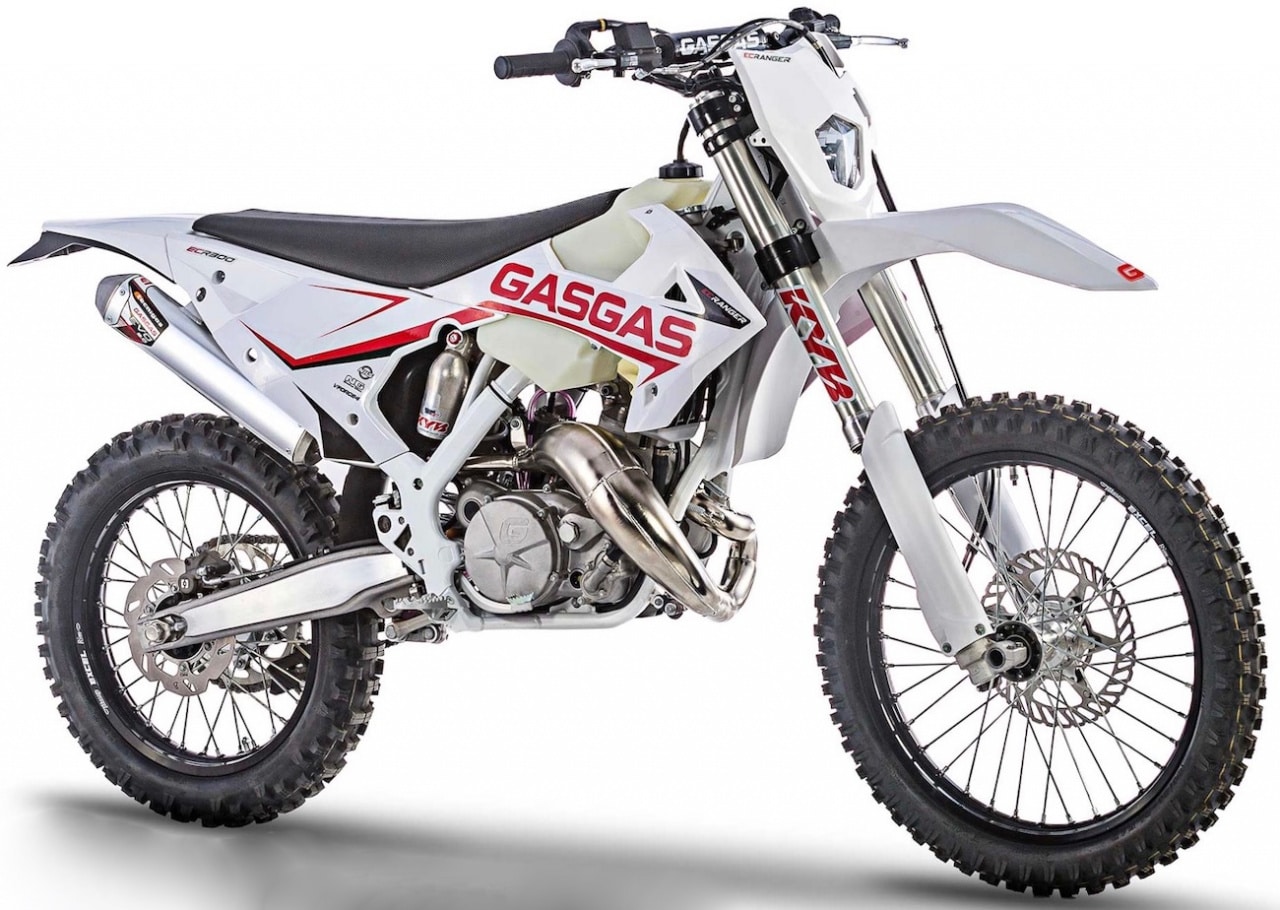 The 2020 Gas Gas ECRanger 300 bears a striking resemblanc to a KTM—even before KTM bought them
KTM announced a joint venture with Spanish brand Gas Gas to co-develop motorcycles and electric vehicles in Spain. KTM reportedly bought a 60% share of the Black Toro Capital – owners of the Spanish brand. The obvious reasoning behind KTM's principal owner Stefan Peirer's interest in adding Gas Gas to its portfolio, that already includes KTM and Husqvarna, is to consolidate his hold on the European off-road market. GasGas was put into serious trouble back in February of 2015, when it shut down its assembly line and went looking for financial help. They found it from the Torrot Group, which manufactured a line of electric bikes for the Spanish market. But, in the four years since that purchase Torrot wasn't happy with the Gas Gas sales figures and were open to outside investment.
KTM and thir partner Bajaj believe that the new partnership is synonymous with any future for Gas Gas. Reportedly, as part of the joint KTM/Torrot/Husqvarna deal, production of Gas Gas motorcycles and Torrot electric vehicles will continue in the Girona plant in Catalonia (for at least three years according to reports). KTM, who has been working on electric bike technology for a decade, might also be interested in Torrot's electric bike expertise. There is no talk, at this juncture, of KTM platform sharing engines between KTM and GasGas, but that would make obvious sense in the long run. Additionally, the latest 2020 Gas Gas off-road frame isn't too far away from a KTM clone already. Platform sharing is the business model that Stefan Peirer pioneered in his very successful Husqvarna purchase.
ROMAIN FEBVRE: FIRED FROM YAMAHA, HIRED BY KAWASAKI
Romain Febvre will change blue for green for the next two years.
2015 450 World Champion Romain Febvre, who will turn 28-years-old in two months, will team with Clement Desalle on the Kawasaki Racing Team for the 2020 MXGP season. Both Desalle, 30, and Febvre suffered serious injuries during the 2019 series, but will be ready by the start of the 2020 GPs. Febvre signed a two-year deal.
Romain Febvre said, "We turn to a new page but the book is still open and there is a new adventure on the horizon! I'm very happy with this choice: It's never easy to change after five years on the same team but I'm sure this is the best moment to do it. My injury late this season will delay my first days with the team, but I will be even more motivated later this winter when I can get back on a bike again! Everyone in the team is highly motivated and I'm impatient to be with them and on the bike."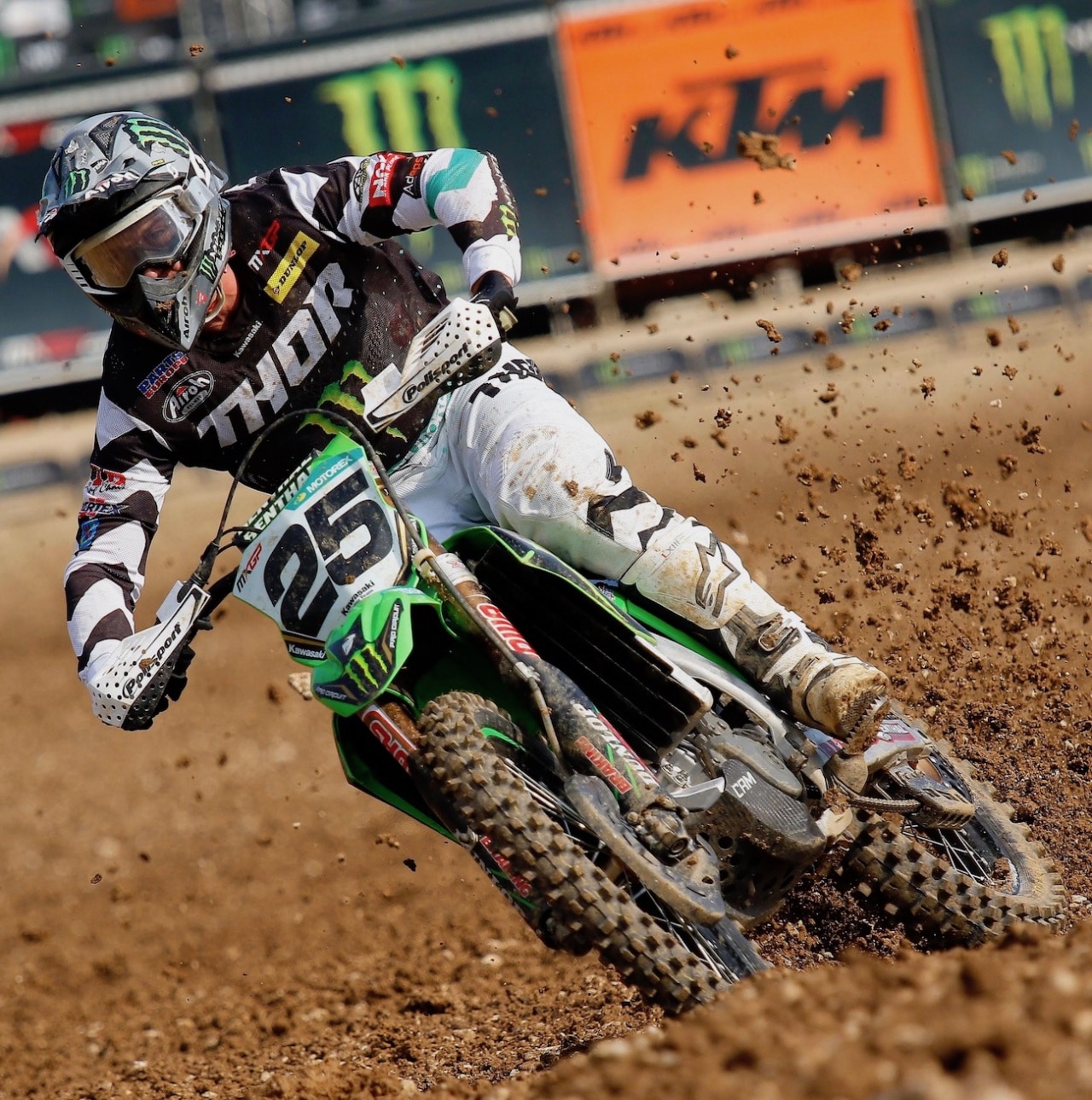 Clement Desalle is eligible for the Vet class at the World Vet Championship.
Romain continued, "As far as my injury is concerned it's taking a long time of course but everything is going as planned by the medical staff. I will soon have the first examination six weeks after surgery: We'll see how it is with the femur and we'll be able to make our plans for the rehabilitation. I will take a longer winter break than usual but patience is the only option and I don't want to endanger any stage so I will be able to start testing in good conditions and to open this new chapter of my career on a good basis. The team is 100% behind me. They have a strong experience of racing and I'm sure we'll achieve great things together."
RENTHAL ANNOUNCES NEW GLOBAL BRAND MANAGER
Paul Perebijno has gone from Pro Circuit team mechanic to  Answer Racing and now to Renthal.
Based in Southern California, Paul Perebijnos brings over 15 years of experience in powersports and builds upon a unique combination of motorcycle racing and business expertise. His background as a professional factory race team technician, most notably with Monster Energy Pro-Circuit Kawasaki, where he took Dean Wilson to a National Motocross Title, combined with his intense knowledge of the industry make him the perfect figure to spearhead this new era of Renthal growth and expansion. Most recently, Paul successfully served as Global Brand Manager for ProTaper, leading the development of multiple strategic marketing partnerships, multi-generational product plans, and sales channel strategies.
"I'm really proud to join the Renthal team" says Perebijnos. "I'm excited to bring my passion for racing and powersports business to such a well-respected, global leading brand like Renthal. Renthal's race-driven commitment to perfection has always set the standard in the industry, and I love the opportunities ahead to add fuel to that legacy." Paul assumes his responsibilities on October 1st, 2019 and will be based in Southern California.
PROTAPER ANNOUNCES RANDY VALADE AS NEW BRAND MANAGER
ProTaper has announced that Randy Valade is their new Brand Manager. Randy brings 14 years of motorcycle industry experience to the brand, having previously worked with industry-leading companies like MSR and Answer Racing. With years spent racing motocross, and as a lifelong motorcycle enthusiast, Valade has developed a strong passion for all things two wheels. Randy will continue ProTaper's commitment to unsurpassed quality and its resolve to push the envelope with new, innovative ideas.
"I am extremely excited to take on this role as ProTaper Brand Manager. I have always been a fan of the brand, as it continually strives to be the leading innovator in motorcycle controls and supplies the best riders in the world with top-notch products. The current ProTaper staff that is in place has great drive and determination, so I can't wait to see what this team is capable of," says Valade.For more information about ProTaper, please visit www.protaper.com.
KOBI ISERI PROMOTED TO ANSWER RACING'S SENIOR GLOBAL MARKETING MANAGER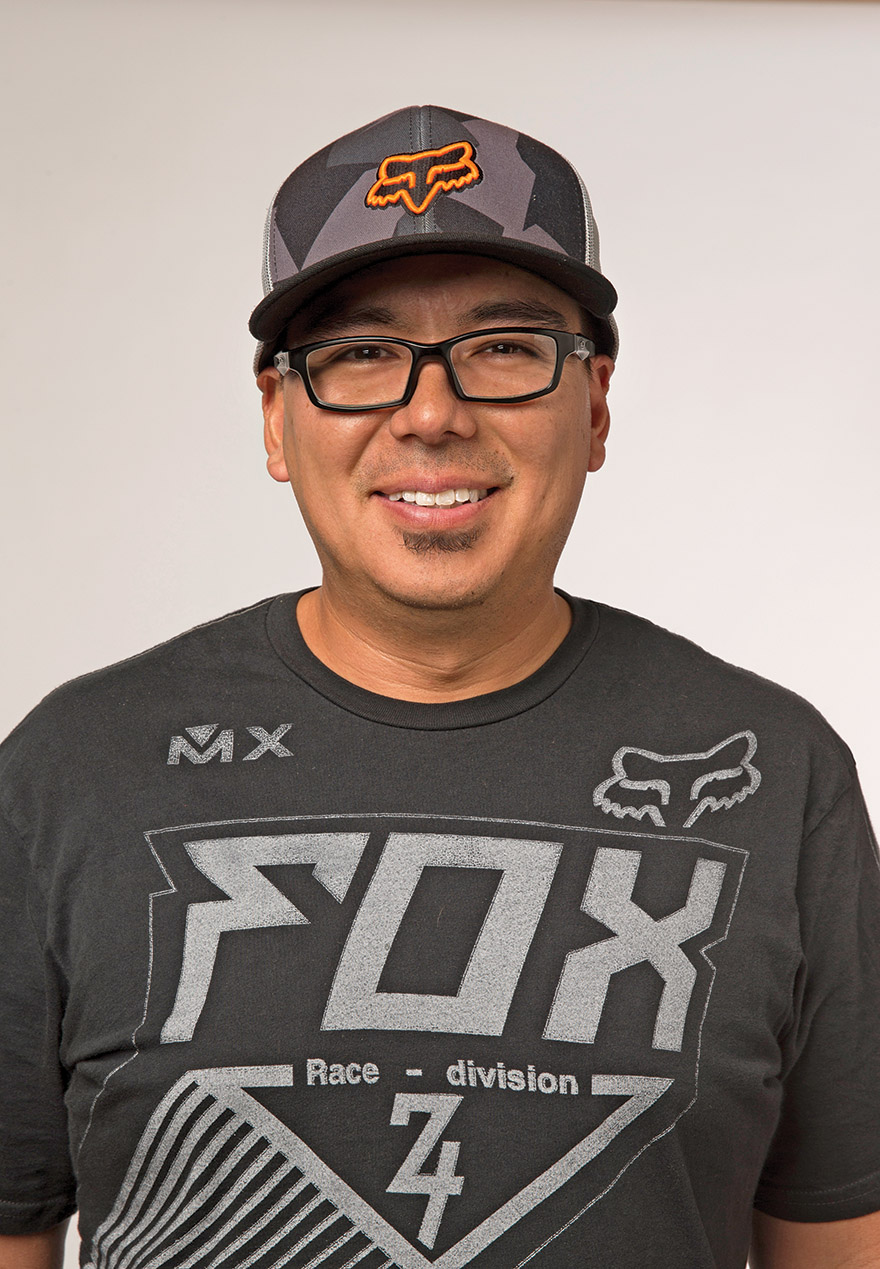 Kobi Iseri used to be Public Relations manager at Suzuki and Fox. Just imagine that he's wearing an Answer T-shirt in the above photo.

Historical motocross brand Answer Racing announced organizational changes within their marketing department. Industry veteran Kobi Iseri will transition to Answer Racing's Senior Global Marketing Manager and will lead the brands marketing and communication efforts. Over the last 18 months, Iseri has led brand marketing efforts to re-launch Tucker Powersports street motorcycle apparel brand Speed and Strength.  Answer Racing's Kayla Mead has also been elevated to the role of Athlete Manager that will support all amateur and professional motocross racing activities. Together along with Answer Racing's Product Line Manager Brent Harden, the team will continue to focus on delivering new and exciting creative energy while also driving the global creative, marketing strategies and product innovation across the brand.
"The opportunity to lead one the most historical motocross apparel brands is a great honor. I'm really proud of what our team has accomplished with Speed and Strength and I'm really excited to get back to the dirt side which is where my heart is. I know we already have a great team of people already in place and look forward to seeing the future of Answer Racing," stated Kobi Iseri.
INTERESTED IN A NEW 500? SEE THE BRC 500 TWO-STROKE IN ACTION

MXA COVER OF THE WEEK: DO YOU REMEMBER THE 1987 YAMAHA YZM500?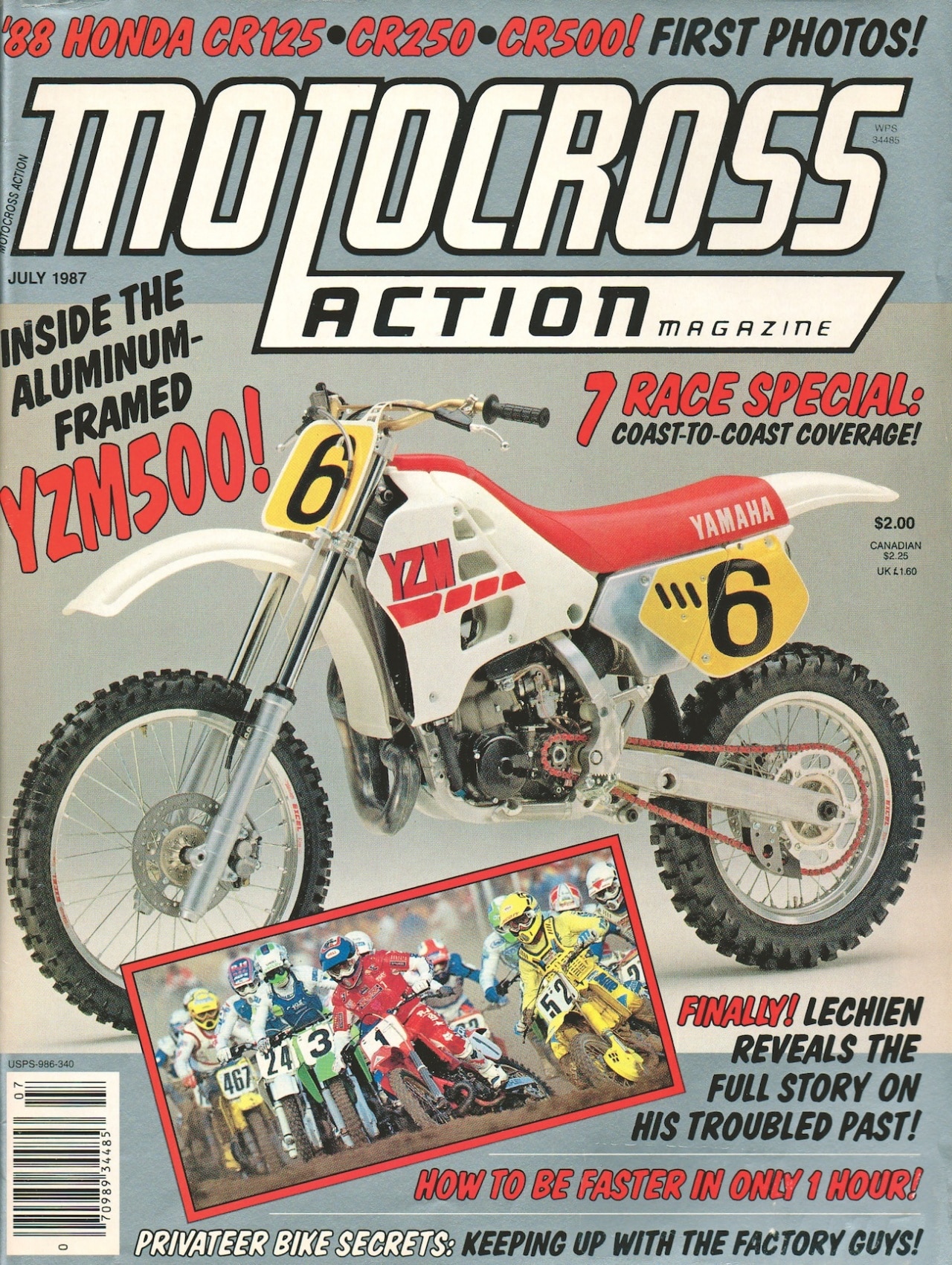 Not as memorable to most Americans as when Neil Armstrong took "one giant step," the unveiling of the first photos of the aluminum-framed 1987 Yamaha YZM500 on the July 1987 cover of MXA sent shock waves through the motocross community. With it's square-tubed frame, monocoque airbox, barn door radiator wings and seat that extended to the gas cap, the YZM was the most radical design departure up to this time. Although Yamaha never put this bike into production, it didn't matter. In the minds of most motocross enthusiasts, it made them believe that Yamaha was the most advanced manufacturer and returned big sales for the 1988 models—which only shared the barn door radiator wing. 
KAWASAKI U.S.A. APPOINTS NEW PRESIDENT AND CEO
Kawasaki's Foothill Ranch, California, Headquarters.
Mr. Eigo Konya has been appointed as the President and CEO Kawasaki USA effective immediately. After three and a half successful years leading KMC to industry-leading retail and market share growth, Mr. Yoshi Tamura has returned to Kawasaki Heavy Industries, Ltd. in Japan. Mr. Konya first joined Kawasaki USA from 2001 to 2007 contributing to record sales revenues in the U.S, which led to his appointment as General Manager of Kawasaki Motors Shanghai, Ltd. Mr. Konya led the team that built the Kawasaki brand in mainland China, establishing the company, developing the sales structure and strategy, growing the dealer network and emerging annual revenue over a five year period.
Now returning to the USA, Mr. Konya is excited to continue the success the company has achieved in recent years and looks to continue growing retail sales and market share in the USA. "It is a very exciting time to return to KMC," said Mr. Konya. "Kawasaki has seen fantastic retail growth in the United States thanks to the best dealer network in the industry and new, exciting models each year. I look forward to leading such a top-tier company."
MXA TEAM TESTED: MUD MUCKER HAND GUARDS
You may not be old enough to remember the original Mud Muckers, but back in 1976, World Class Products came out with what were undoubtedly the best hand guards ever made—especially for mud, rain or cold races. Used by Roger DeCoster, Jimmy Weinert, Tony D, Billy Grossi and Jim Pomeroy, Mud Muckers weren't hard plastic hand guards that had to be bolted on to your handlebars; they were padded vinyl cloth hand guards that protected the rider's hands from roost but were exceptional in a mud race because they would fold over the grips, throttle and levers so that when you picked up the bike after a crash, everything was clean. Fast-forward 42 years! Mud Muckers are back—only in a more compact shape with a carbon fiber vinyl material that provides even more protection. Best of all is that they are being made by the same man who designed the originals!
Unlike all modern hand guards, Mud Muckers are not made out of plastic. They do not bolt to your handlebars, and they are not rigid. Instead, they are sewn from carbon fiber vinyl and lined with closed-cell foam Landau padding. There is a plastic stiffener sewn in to the outer edge of the hand guards to keep the vinyl from interfering with your hand, grips or levers. To install the Mud Muckers, you fold the hand guards over your handlebars and close the inner end with a high-strength Velcro closure ( or the upcoming turn-buckle).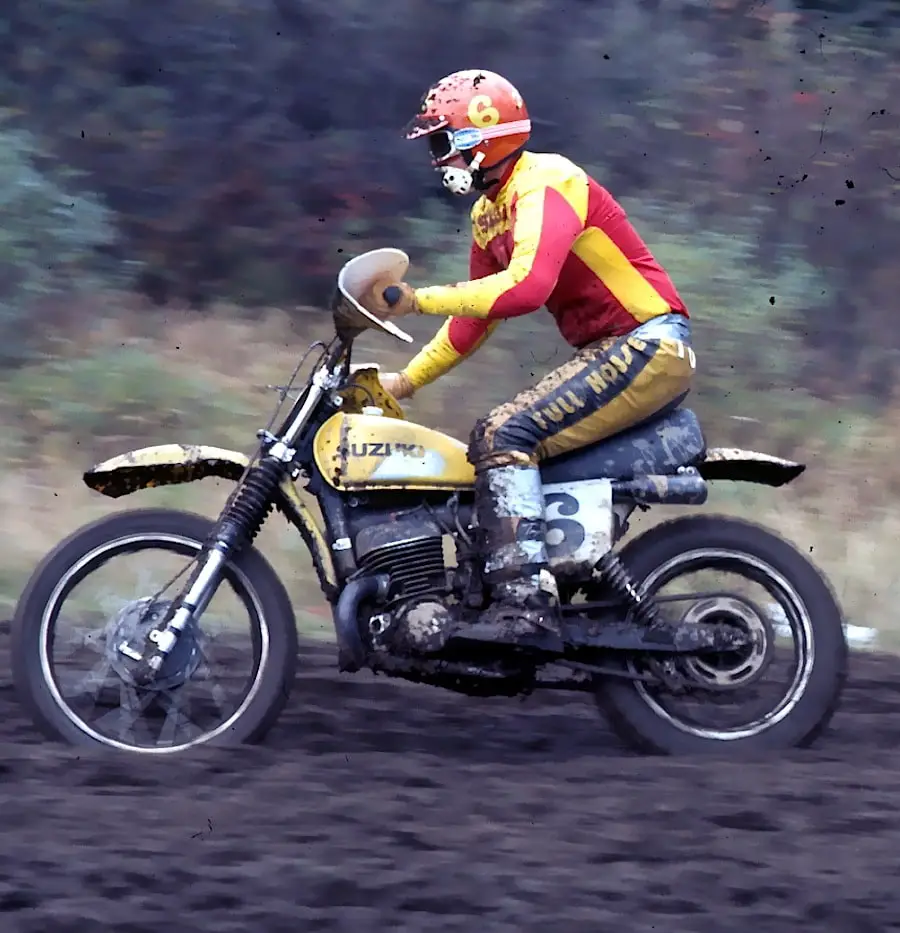 Three-time AMA 250 National Champion Tony DiStefano with Mud Muckers on his works Suzuki.
From the outset, Mud Muckers were designed to be used at mud races. In this environment, they are perfect; because, if you crash in the mud, the Mud Muckers fold over your levers, bars and grips to keep them clean. In fact, if you keep your hands on the bars when falling over, your hands will still be clean. In a mud race, keeping your hands and grips clean means that you will be able to hang on more securely. Modern Mud Muckers are 13.5 inches long and 12 inches wide. Most MXA test riders wished they were longer like the original Mud Muckers.
Put them on and take them off in 10 seconds. Instant protection from mud, rain, freezing weather or rocky tracks.
Not a single MXA test rider likes to race with plastic hand guards. A close look at the knuckles on their hands will reveal the foolishness of this. The best thing about Mud Muckers is that they lie flat in the bottom of your gear bag until you need them for a rainy day, freezing-cold day or rocky track. They attach to your handlebars in seconds and can be taken off without tools. On the track, the Mud Muckers warded off roost, thanks to the 1/2-inch-thick foam padding. They were so flexible they didn't interfere with our hands or fingers. The MXA test riders don't think that they would choose to run Mud Mucker hand guards all the time, but they use them as a quick and easy set of hand guards to install for rainy days or surprisingly rocky tracks.
DIGITS? (317) 844-4800, your local dealer or www.mudmuckers.biz.
MXA RATING: Mud Muckers is redesigning the closure system and will be introducing a new style that uses the old turn-buckle closure instead of Velcro. Either way, Mud Muckers are an old idea that is still a good idea. They are a quick, simple, inexpensive insurance policy that everyone should have in the bottom of their gear bag.
33RD ANNUAL CHAPARRAL PARKING LOT SALE THIS SATURDAY, OCT. 5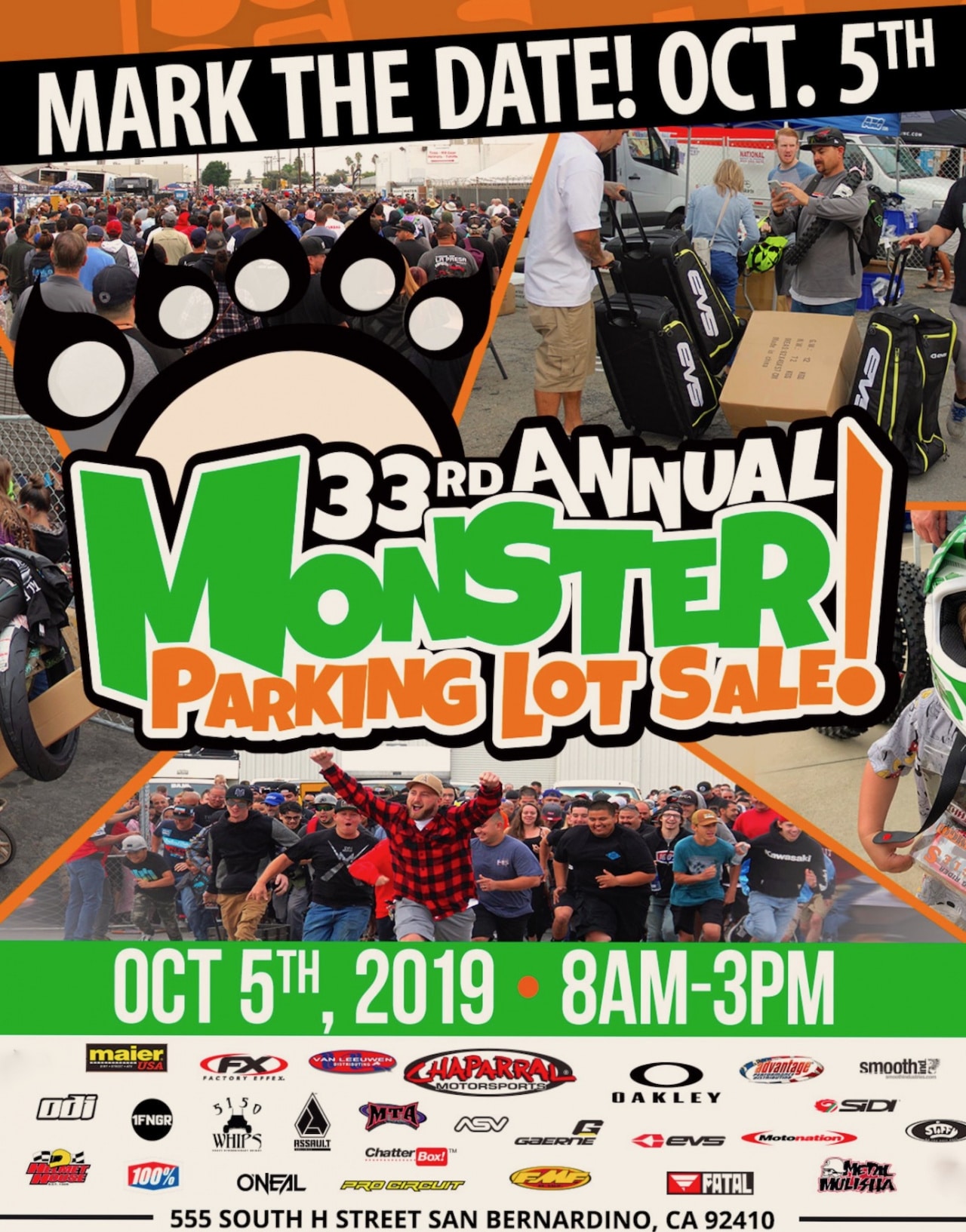 Click Here to see the best deals
2019 RED BULL STRAIGHT RHYTHM AT THE FAIRPLEX ON OCTOBER 5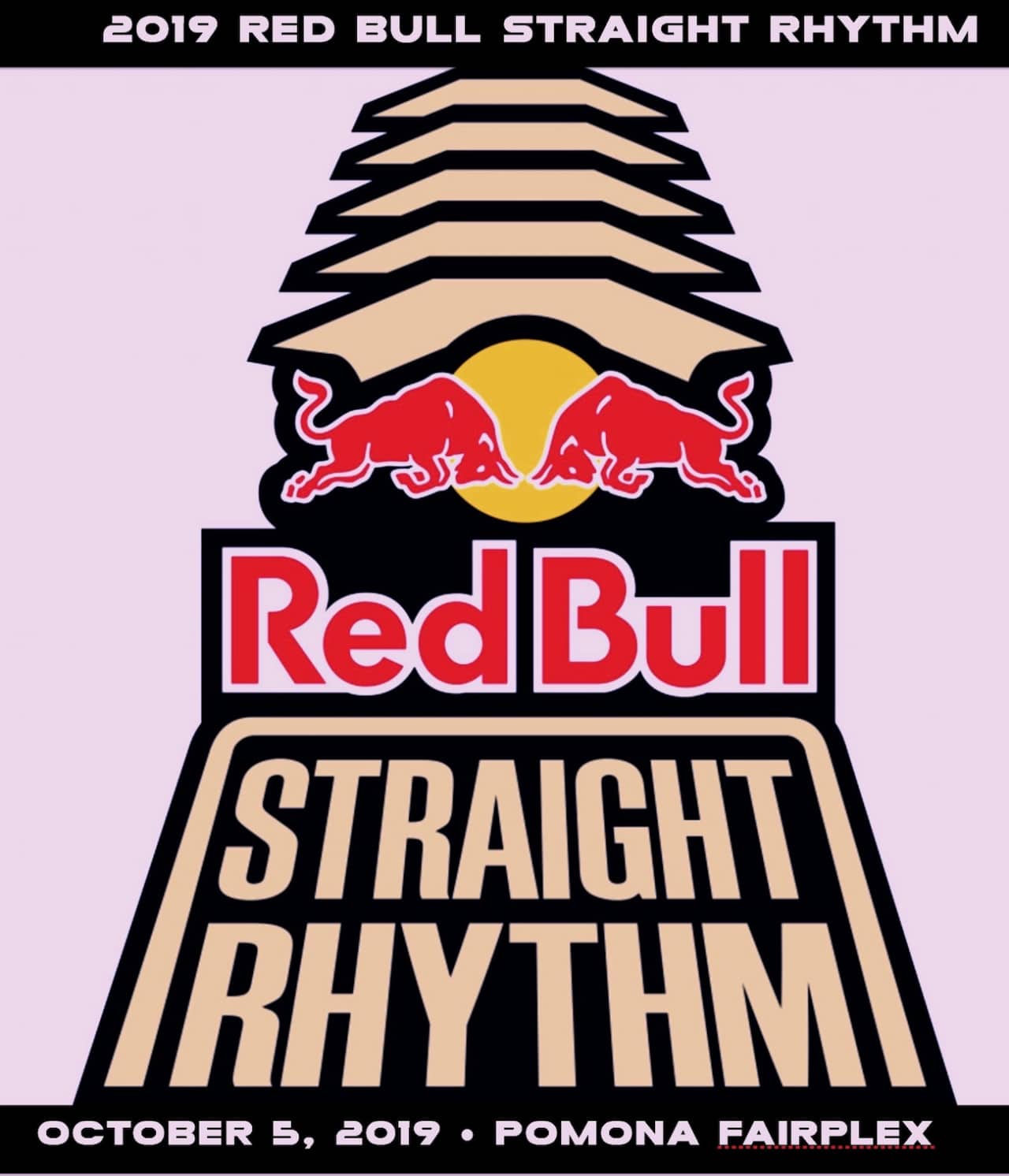 For more info Click Here
REM MOTOCROSS AT GLEN HELEN ON OCTOBER 12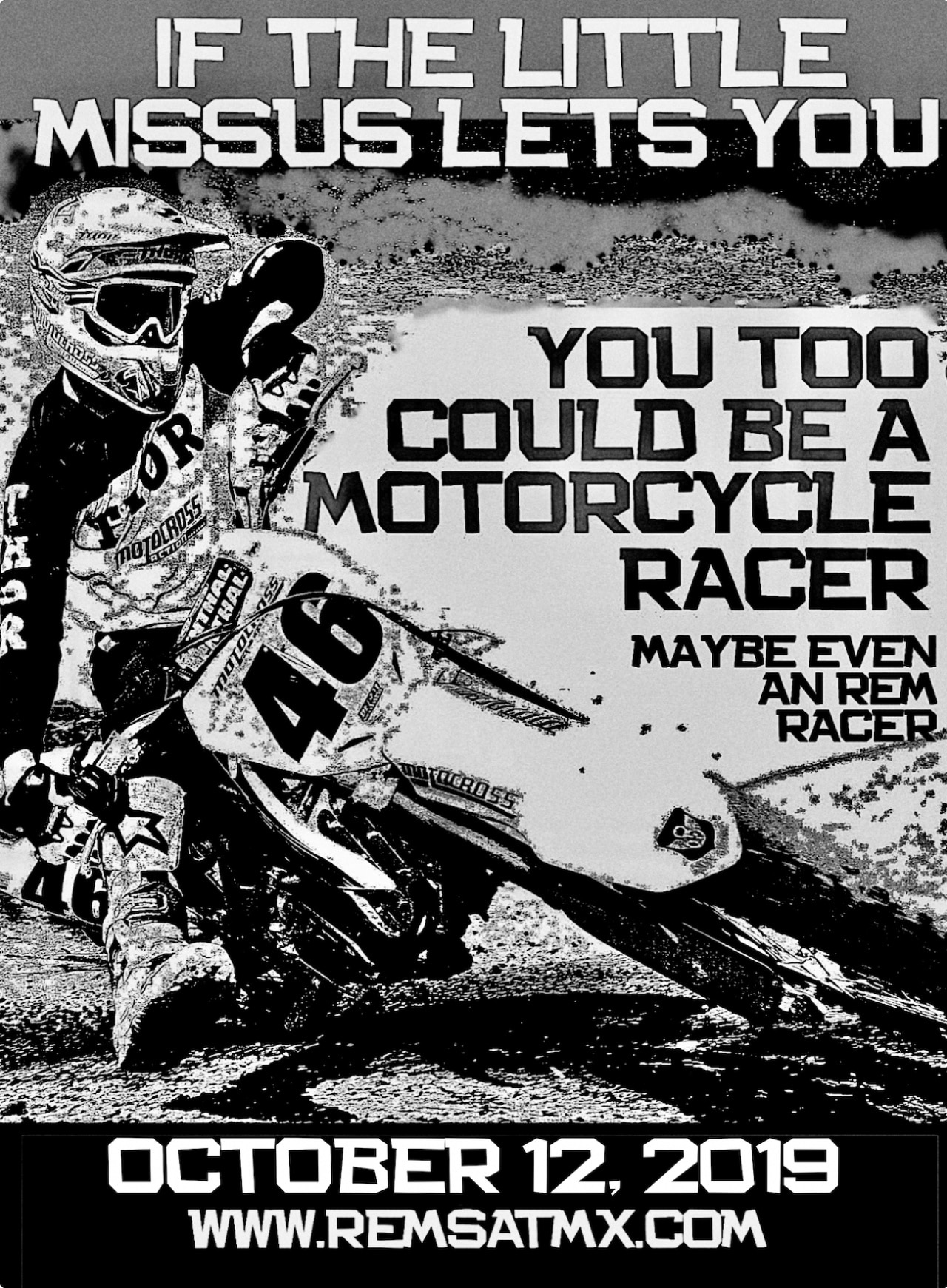 REM will race at Glen Helen on October 12.  Plus, the REM Octobercross "World Vet Warm-up" race will be held on October 26. For more info go to www.remsatmx.com.
OKTOBERFAST GRAND PRIX AT GLEN HELEN ON OCT. 13


The Octoberfast will have classes for modern bikes, vintage bikes, minicycles and everything in between. For more information go to www.oktoberfast.com.

ENDUROCROSS COMING TO DENVER ON OCT. 19
For more info go to www.endurocross.com
17TH ANNUAL CROW CANYON TURKEY RUN ON OCT.19-20
For more info go to www.crowcanyonmx.com
GREAT PLAINS VINTAGE SERIES FINALE ON OCT. 20 AT THREE HILLS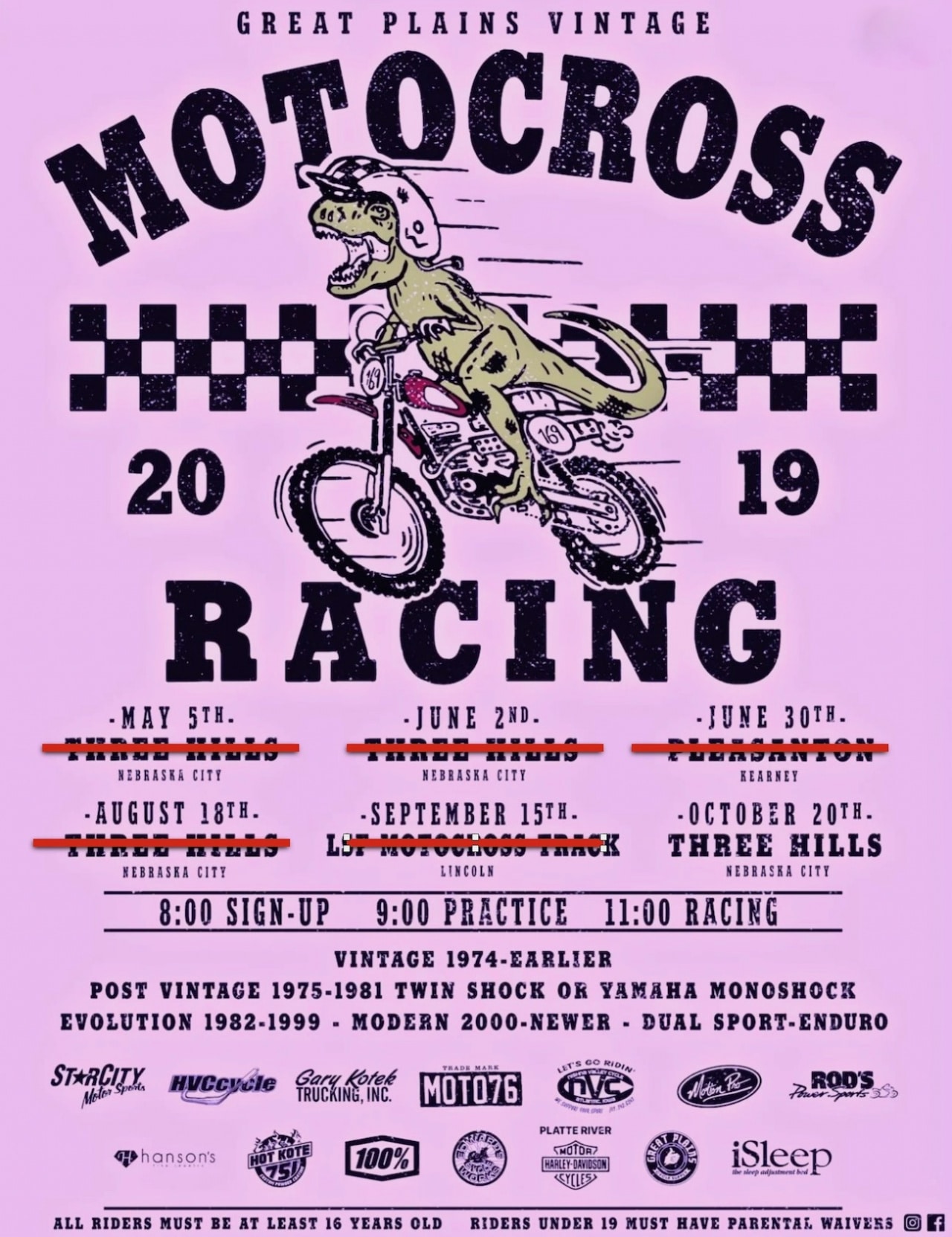 The final race of the Great Plains Vintage motocross series moves to Three Hills on October 20. For more info go to www.greatplainsvintagemx.org.
REM "OCTOBERCROSS" ON THE WORLD VET TRACK ON OCT. 26
The only race to run the World Vet Track before the big race. For more info go to www.remsatmx.com
2019 MOTO BEACH CLASSIC AT BOLSA CHICA ON OCT. 26
The Moto Beach Classic short track and dirt track race returns to Bolsa Chica State Beach Saturday, October 26th for more info go to www.motoclassicevents.com.2019
2019 DUBYA USA WORLD VET MOTOCROSS CHAMPIONSHIPS ON NOV. 1-3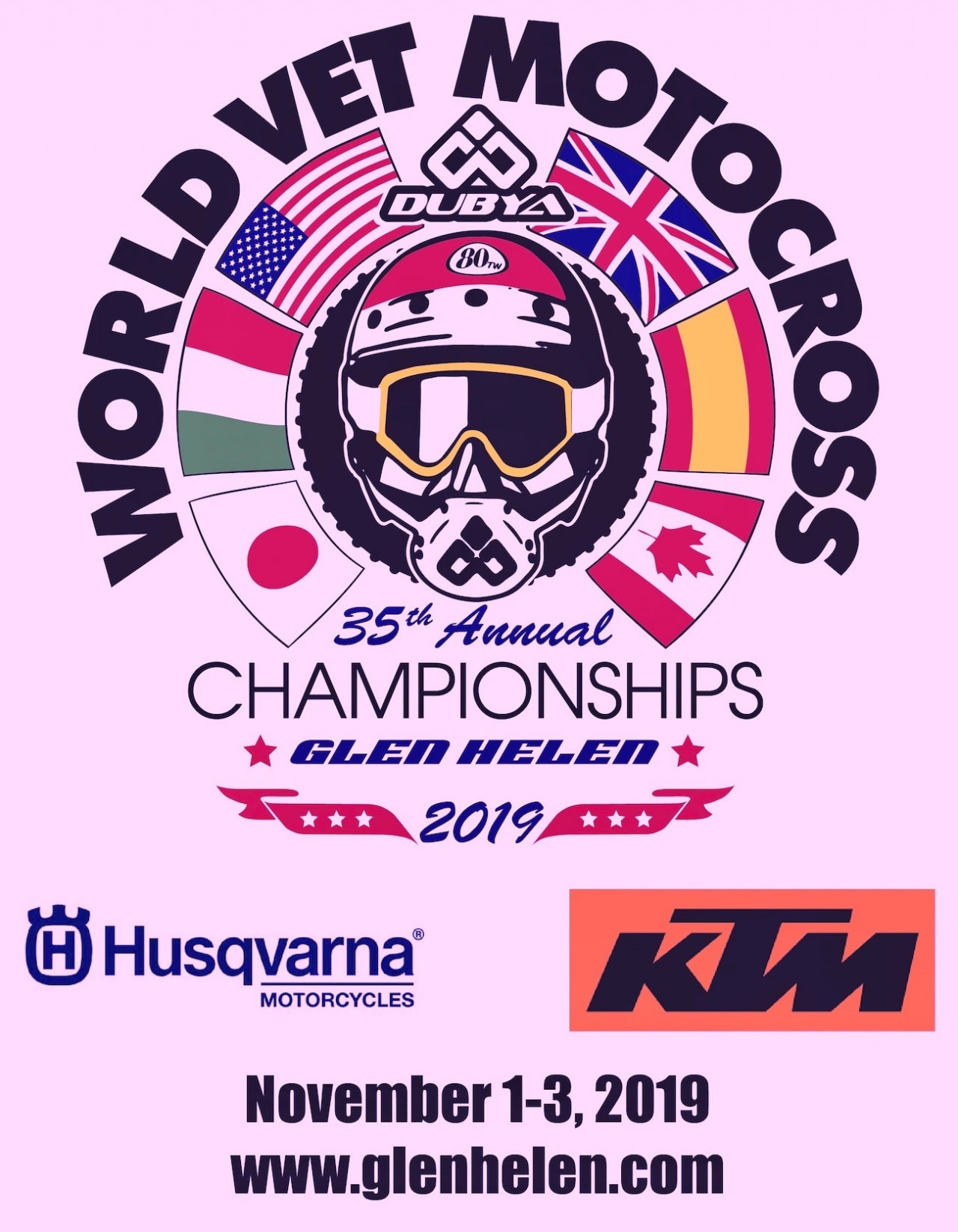 For more information about the 2019 World Vet Click Here.
2019 LAKE ELSINORE GRAND PRIX ON NOV. 8-10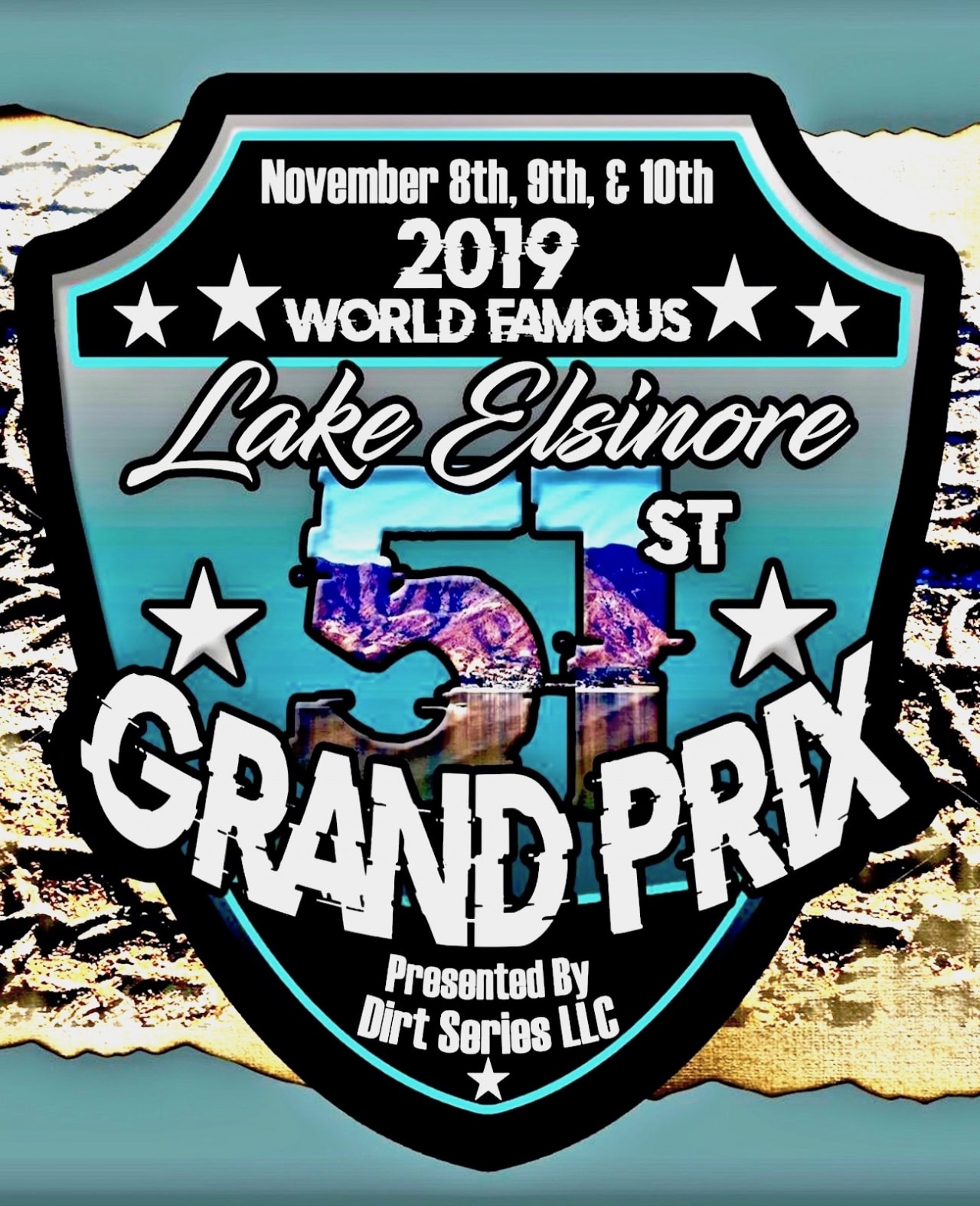 For more information go to www.elsinoregrandprix.com
CAMPREV WINTER EVENT AT DREAMLAND ON NOV. 20-22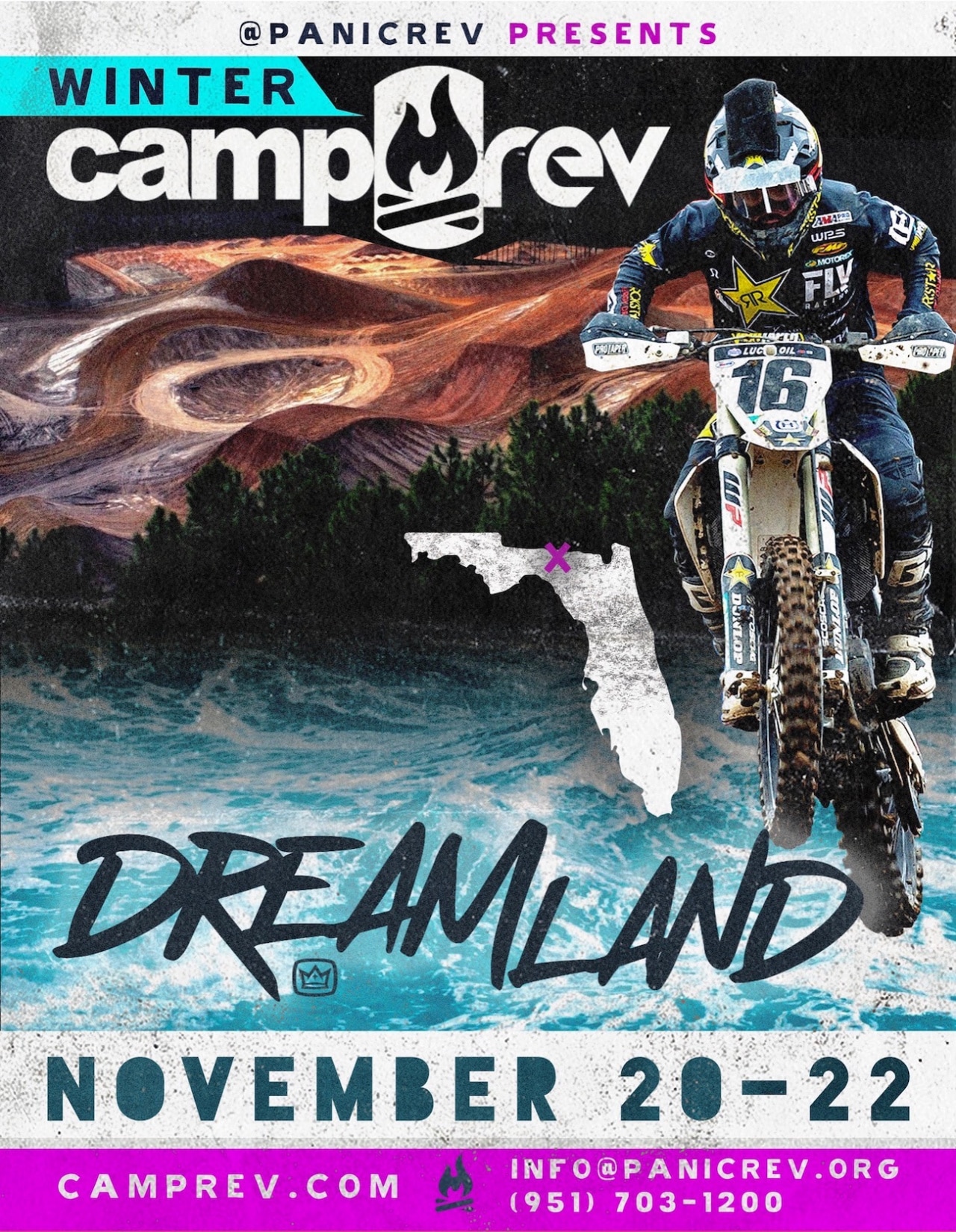 It is going to be a great great time in Florida at CampRev. For more info go to www.camprev.com.
"DAY IN THE DIRT" GRAND PRIX ON NOV. 29 – DEC. 1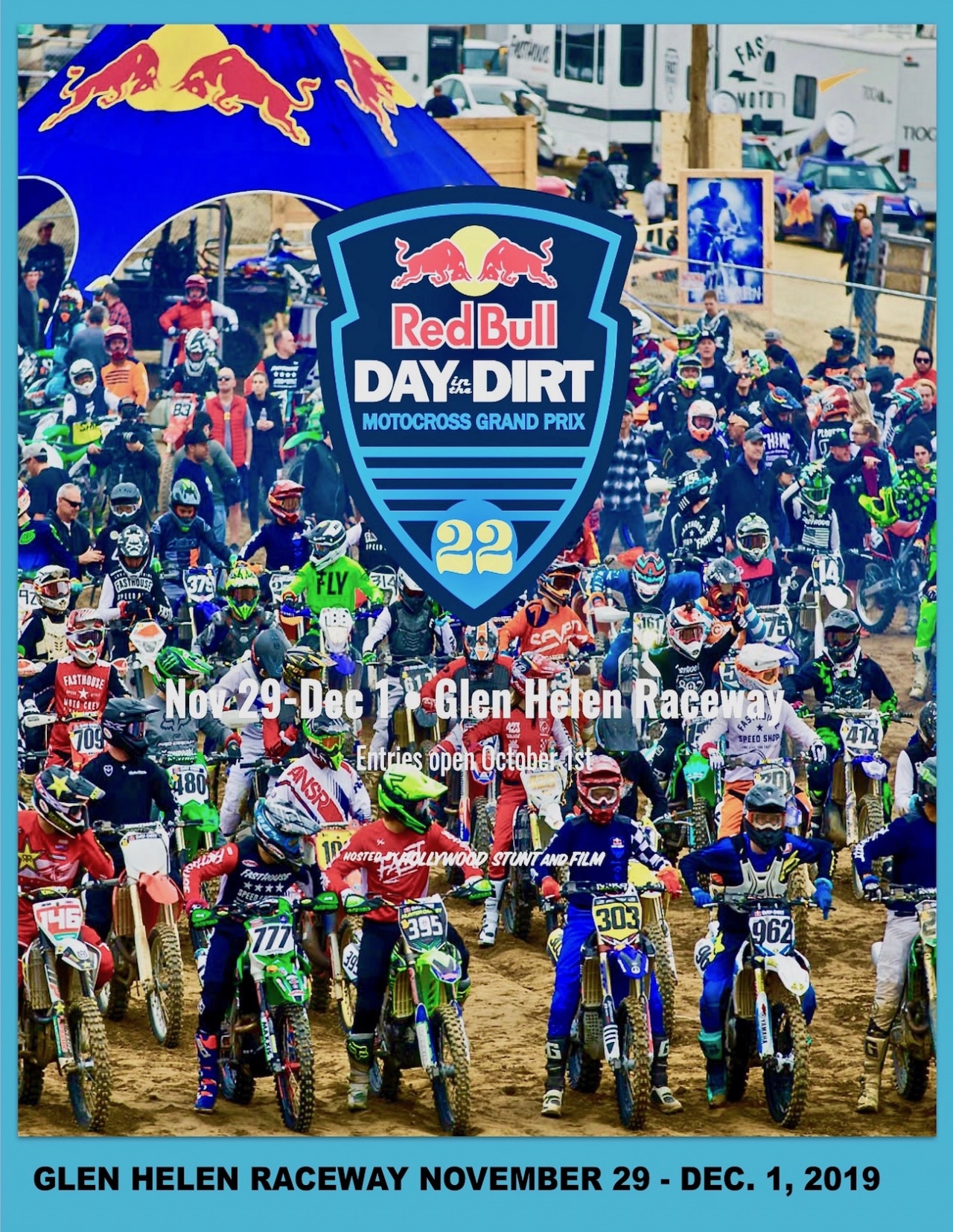 For more info go to www.adayinthedirt.com
7TH ANNUAL KURT CASELLI RIDE DAY ON DEC. 14 AT PALA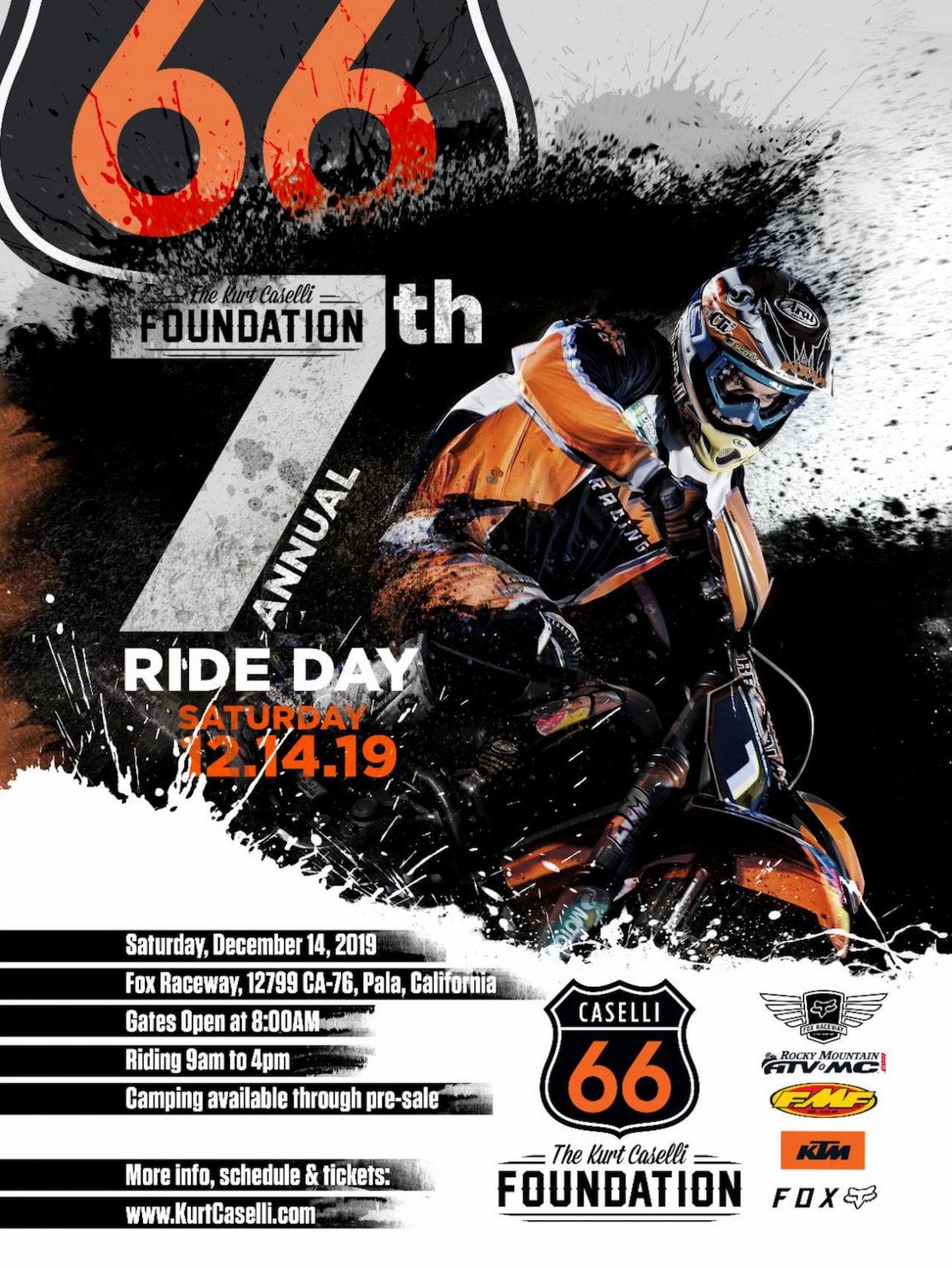 At Pala Raceway from 9:00 a.m. to 4:00 p.m. on December 14. For more info go to www.kurtcaselli.com
MXA'S FIRST RIDE OF THE 2020 HONDA CRF250
MXA PRODUCT SPOTLIGHT: SWITCH HAULER BUMPER CARRIER


MXA has considerable experience with the Switch Hauler from All-Jacked-Up Inc. It is the strongest, most durable, bumper carrier on the planet. Not only does it come with footpeg restraints, strap eyelets and the ability to carry a 300-pound load, the Switch Hauler is a modular package, that breaks down to a nice, easy to store package when you get home.  After all, who has room in their garage for a big bulky ramp or awkwardly configured contraption that doesn't fit anywhere? With the Switch Hauler you're not limited to the trailer speed limit, a few lanes on the road, prohibited from the carpool lane and it doesn't need a ramp because it lowers itself down to bike height. If you don't want to pull a trailer, mount a Switch Hauler on the back and take what you need to where you're going.
This Switch Hauler comes in three drop hieghts: a straight tongue design with no drop, 2 inches of drop and 3-1/4-inches of drop to insure that it works with every size truck and Class III or better receiver. The modular design means that the Switch hauler is amazingly simple to install right out of the box. The retail price varies from $449.00 to $479.00. For more info go to (760) 500-3397 or www.alljackedupinc.com.
WHAT'S LEFT ON THE 2019 RACE CALENDAR
RED BULL TWO-STROKE STRAIGHT RHYTHM
Oct. 5………………………………Pomona, CA
KTM MOTO TOUR TEST RIDE DATES
Oct. 5………………………………Muddobber National, IN
Oct. 6……………………………..Hollister, CA
Oct. 11……………………………Cahuilla Creek, CA
Oct. 19-20……………………..Crow Canyon MX, OH
Nov. 2……………………………..Rio Bravo, TX
Nov. 10…………………………..Highland Park, GA
OLD SCHOOL SCRAMBLES OKTOBERFAST GRAND PRIX
Oct. 13……………………………Glen Helen, CA
2019 WORCS OFF-ROAD CHAMPIONSHIP
Oct. 11-13…………………………Honolulu Hills, CA
Nov. 22-24……………………….Primm, NV
2019 AMA ENDUROCROSS CHAMPIONSHIP
Oct. 19……………………………..Denver, CO
Oct. 26…………………………….Nampa, ID
2019 LAS VEGAS MONSTER CUP SUPERCROSS
Oct. 19……………………………..Las Vegas, NV
2016 REM OCTOBERCROSS
Oct. 29…………………………..Glen Helen, CA
MARTY TRIPES BIG-3 TWO-STROKE SERIES
Oct. 26…………………………..Cahuilla Creek, CA
Nov. 16…………………………..Glen Helen, CA
2019 DUBYA WORLD VET VINTAGE CHAMPIONSHIP
Nov. 1…………………………….Glen Helen, CA
2019 DUBYA WORLD VET CHAMPIONSHIP
Nov. 1-3…………………………Glen Helen, CA
2019 PARIS SUPERCROSS
Nov. 9-10……………………….Paris, France
2019 DAY IN THE DIRT 22
Nov. 28-Dec. 1……………..Glen Helen, CA 
MXA'S FIRST RIDE OF THE 2020 KTM 450SXF
LOOKING AHEAD! THE 2020 RACE CALENDAR


2020 AMA SUPERCROSS
Jan. 4…Anaheim, CA
Jan. 11…St. Louis, MO
Jan. 18 …Anaheim, CA
Jan. 25…Glendale, AZ
Feb. 1…Oakland, CA
Feb. 8…San Diego, CA
Feb. 15…Tampa, FL
Feb. 22… Arlington, TX
Feb. 29… Atlanta, GA
Mar. 7…Daytona Beach, FL
Mar. 14…Indianapolis, IN
Mar. 21…Detroit, MI
Mar. 28…Seattle, WA
Apr. 4…Denver, CO
Apr. 18…Foxborough, MA
Apr. 25…Las Vegas, NV
May 2…Salt Lake City, UT
2020 AMA NATIONAL CHAMPIONSHIP
May 16…..Hangtown, CA
May 23…..Pala, CA
May 30….Thunder Valley, CO
Jun. 6……Jacksonville, FL
June 20…Mt. Morris, PA
June 27…Southwick, MA
July 4……Red Bud, MI
July 18….Millville, MN
July 25….Washougal, WA
Aug. 15…Unadilla, NY
Aug. 22…Budds Creek, MD
Aug. 29…Crawfordsville, IN
2020 FIM MOTOCROSS WORLD CHAMPIONSHIP
Feb. 3…TBA
Mar. 8…Argentina
Mar. 22…Holland
Apr. 5….Italy #1
Apr. 19…Spain
Apr. 26…Portugal
May 10…Latvia
May 17…Russia
May 31…Germany
June 7…France
June 14…Italy #2)
June 28……TBA, Indonesia
July 5…Semarang, Indonesia
July 12…Shanghai, China
July 26…Czech Republic
Aug. 2…Belgium
Aug. 16…Switzerland
Aug. 23…Sweden
Aug. 23…Finland
Sept 13.…Turkey
2020 FIM MOTOCROSS DES NATIONS
Sept. 13.…Ernee, France

MXA YOUTUBE CHANNEL | HIT THAT SUBSCRIBE BUTTON

The MXA wrecking crew is everything moto related. Check out our MXA YouTube channel for bike reviews, Supercross coverage, rider interviews and much more. And don't forgot to hit that subscribe button.
FOLLOW MXA ON TWITTER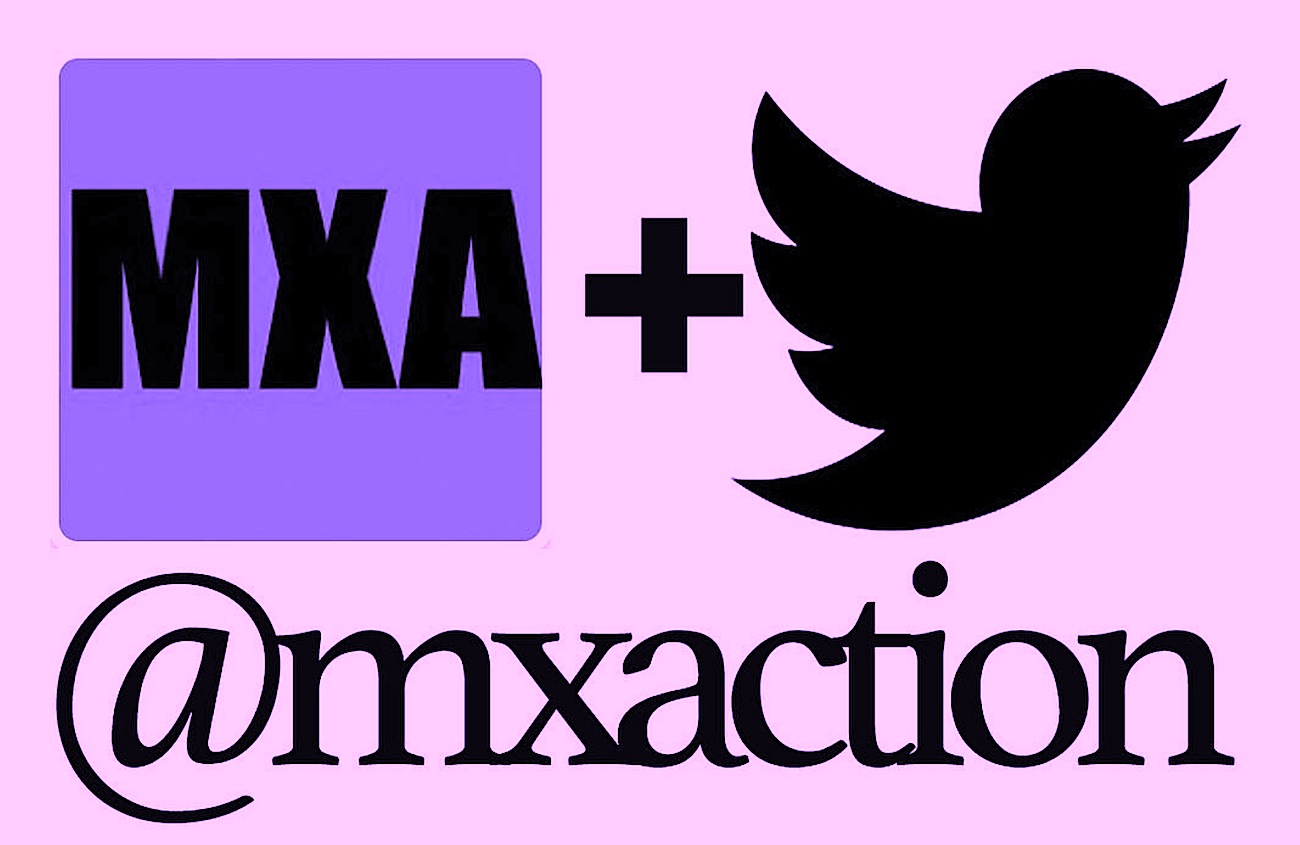 Follow us to see fresh content every day at www.twitter.com/MXAction or on twitter at "MXAction."
TALK MOTO WITH ON MXA'S FACEBOOK GROUP CHAT


We love everything moto and want to bring all moto junkies together into one place to share their two cents, ideas, photos, bike fixes, bike problems and much more. To check it out first you must need to or already have a Facebook account. If you don't, it isn't much work and you could even have an alias so nobody knows it is you. To join click HERE. After you request to join we will accept your request shortly after.
Photos: MXGP, Ray Archer, Acevedo, Dubya, Brian Converse, Honda, Daryl Ecklund, MXA, Honda, KTM,