MXA'S WEEKEND NEWS ROUND-UP: TIS THE SEASON TO BE JOLLY
• JODY'S BUDDY, JIMMY MAC, MAKES A PILGRIMAGE TO EVEL KNIEVEL'S SNAKE RIVER CANYON JUMP SITE
Jimmy pointing to the other side of the Snake River Canyon where Evel hoped to land. It's a lot farther across in person than on TV. What was Evel thinking?
For those who don't know, Jimmy Mac, who was made famous in hundreds of "Jody's Box" columns really exists and while he may not always be as wacky as Jody paints him in his stories, Jimmy is playing deep center field for the Society of Psychiatrists softball team. Don't believe us? Who else would pack up the Sprinter and wife and head to lonely Twin Falls, Idaho, to see the site where Evel Knievel blasted himself into a strong headwind of controversy. Guess what? It's still there. All of it—the giant launch ramp-shaped mound of dirt, the concrete support beams that the Sky Cycle took off from and, of course, the Snake River Canyon itself.
You can read all about Jimmy Mac's journey by Clicking Here. But until you get a clickin' here are some snaps to wet your appetite for a Jimmy Mac-style vacation.
Jimmy standing on top of the dirt mound that Evel built his launch pad on for his September 8, 1974, jump.
The launch pad is now inside the beautiful Shoshone Falls State Park, where a sign commemorates Knievel's attempt.
If you want to see the remains of Evel Knievel's Sky Cycle you need to go to the Evel Knievel Museum in Topeka, Kansas.
• THE 30TH ANNUAL VINTAGE & ANTIQUE MOTORCYCLE AUCTION RESCHEDULED FOR APRIL 28 TO MAY 1, 2021, IN LAS VEGAS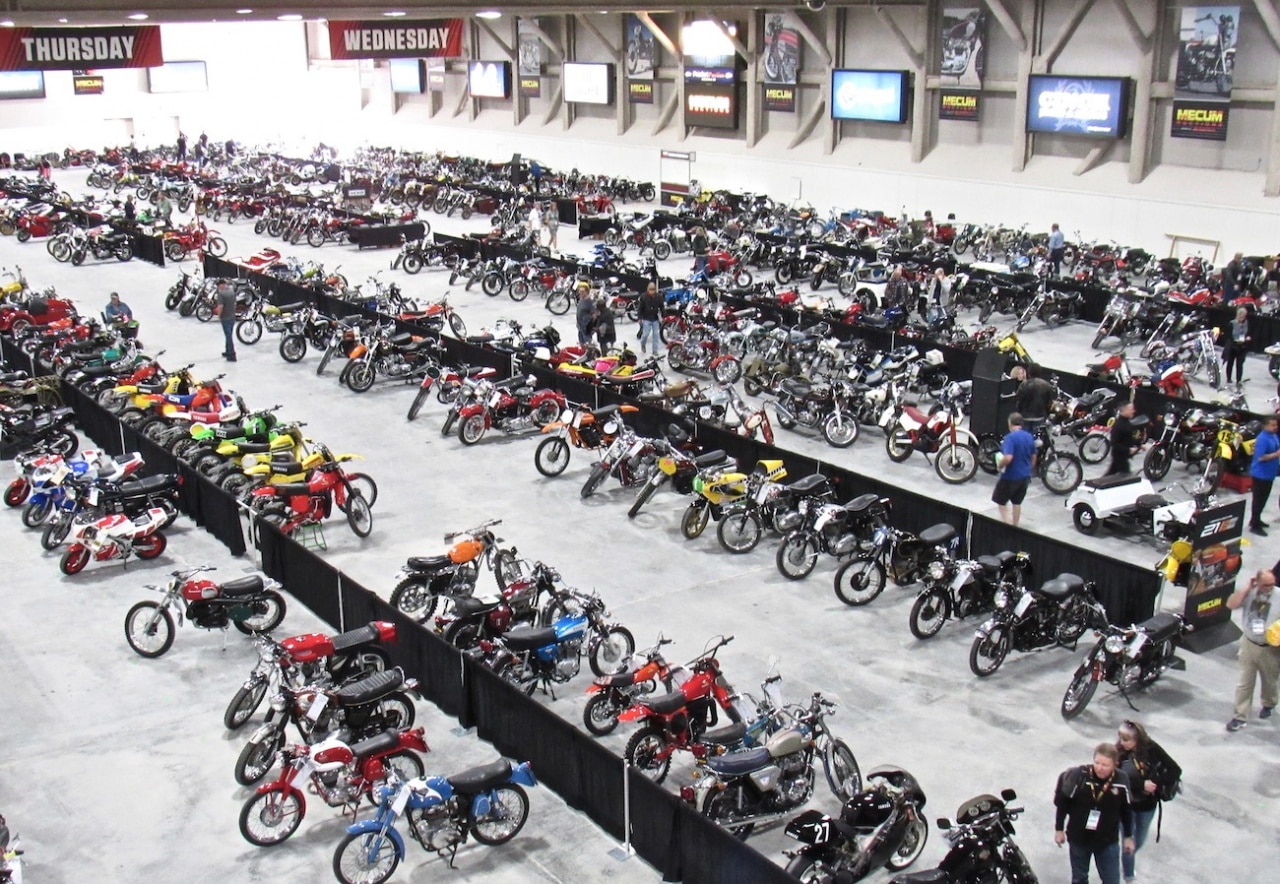 Motorcycles, motorcycles, motorcycles everywhere. This was staging Tuesday morning last year— plus there were 2 more storage areas.
Mecum Auctions has rescheduled the 30th Annual Vintage & Antique Motorcycle Auction. The event will now take place April 28-May 1, 2021, and due to scheduling conflicts at South Point, the auction will now take place at the Las Vegas Convention Center.
If you have already made hotel reservations at South Point, you must call them if you wish to change your reservation. This will not happen automatically. You are more than welcome to stay at South Point during the rescheduled auction dates. If you choose to do so, Mecum will be coordinating shuttle services back and forth between South Point and the Las Vegas Convention Center during the auction.
Pick your color. The motocross world was well represented at last year's Mecums auction.
For those wishing to move closer to the event itself, the Westgate Hotel and Casino is the closest hotel to the convention center with just a short walk to the auction. Mecum will be securing a block of rooms with a special auction rate for attendees. For more details on the upcoming Las Vegas Motorcycle Auction, to consign a motorcycle or to register as a bidder, visit Mecum.com, or call (262) 275-5050 for more information.
SWM collector Pete Vetrano bought this 1980 SWM RS440GS Enduro for only $3500.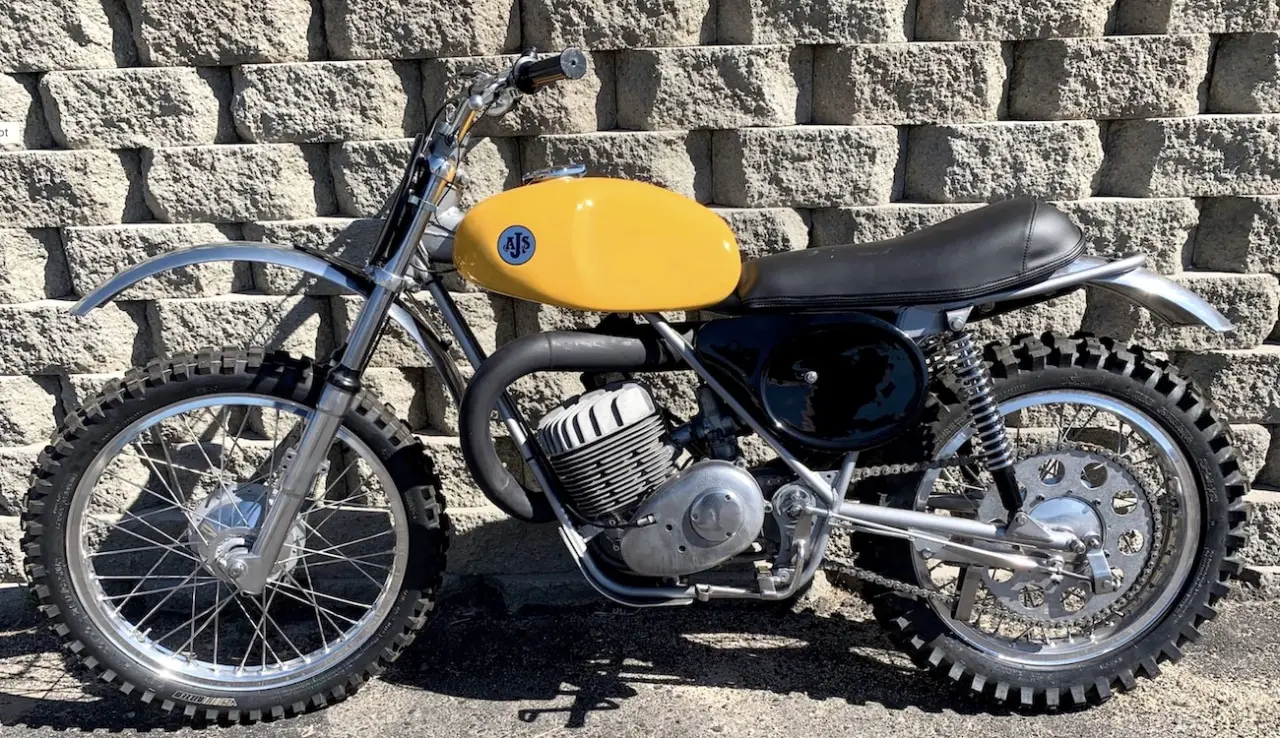 There were three very nice AJS 410 Stormers last year. This 1973 model went for $6600.00, while a 1970 model went for $4950 and 1976 for $4675.

There were a number of Montesa's in Las Vegas last year and all sold well— even this 250 King Scorpion. A 1974 250VR crossed the block at $14,850 and 1972 Cappra 250 sold for a solid $15,400.
Gerrit Wolsink brought three bikes from Europe to the 2020 Mecums Auction. This 1965 CZ 360 twin-pipe sold $16,500.

This immaculate 1959 BSA A10 Spitfire Scrambler was sold on the stage at $27,500. It was one of only 260 units produced for 1959.

This 1966 Suzuki RA125 prototype featured a rotary valve, 125cc, two-stroke engine with a four-speed transmission with neutral on the top and fourth on the bottom. It sold for $27,500.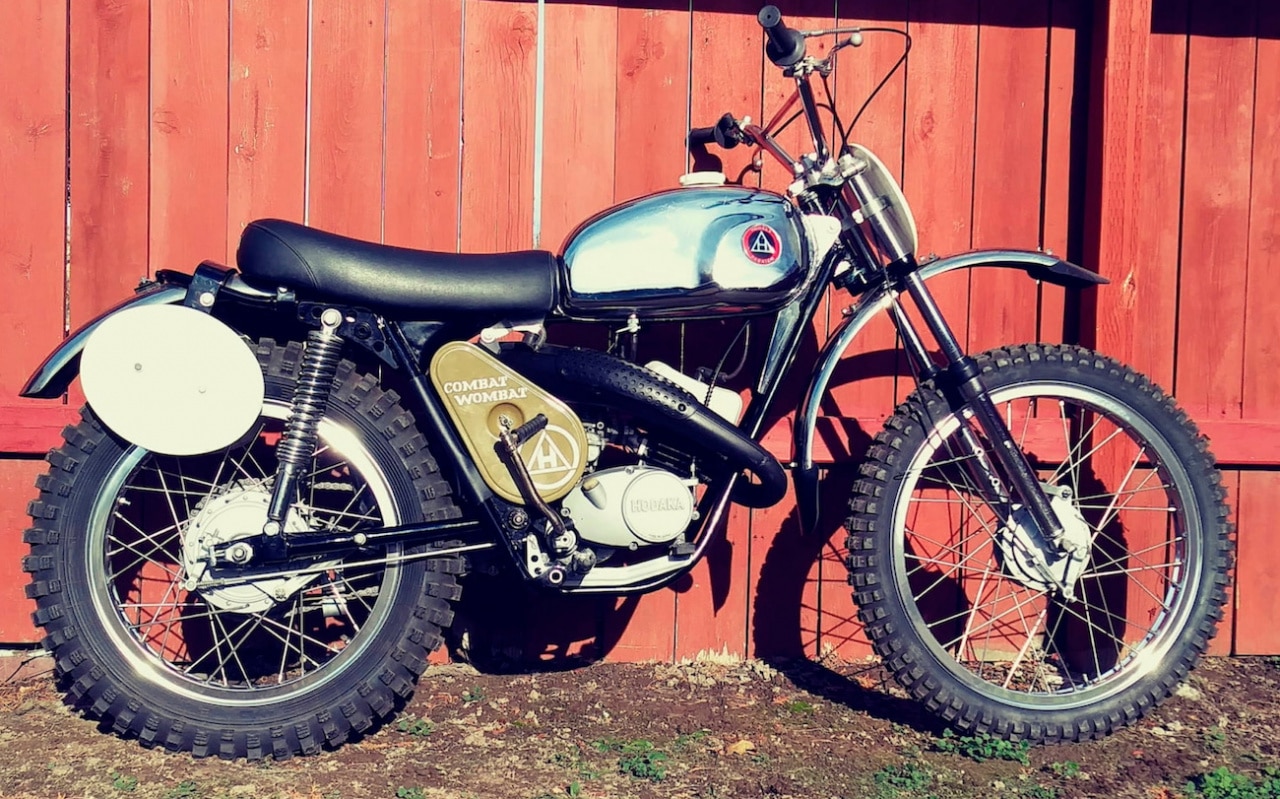 This 1973 Hodaka Combat Wombat was the motocross version of the Hodaka Wombat 125 enduro bike. The Combat Wombat was replaced in 1974 by the orange-tanked Super Combat 125. This 1973 model sold last year for $5775 and was in ready-to-ride condition.

There were seven Harley Davidson MX250's st Mecums last year. This one was stated to be one of the original test bikes with feedback to Harley-Davidson. One fortunate bidder paid $23,100.00 to be the new caretaker.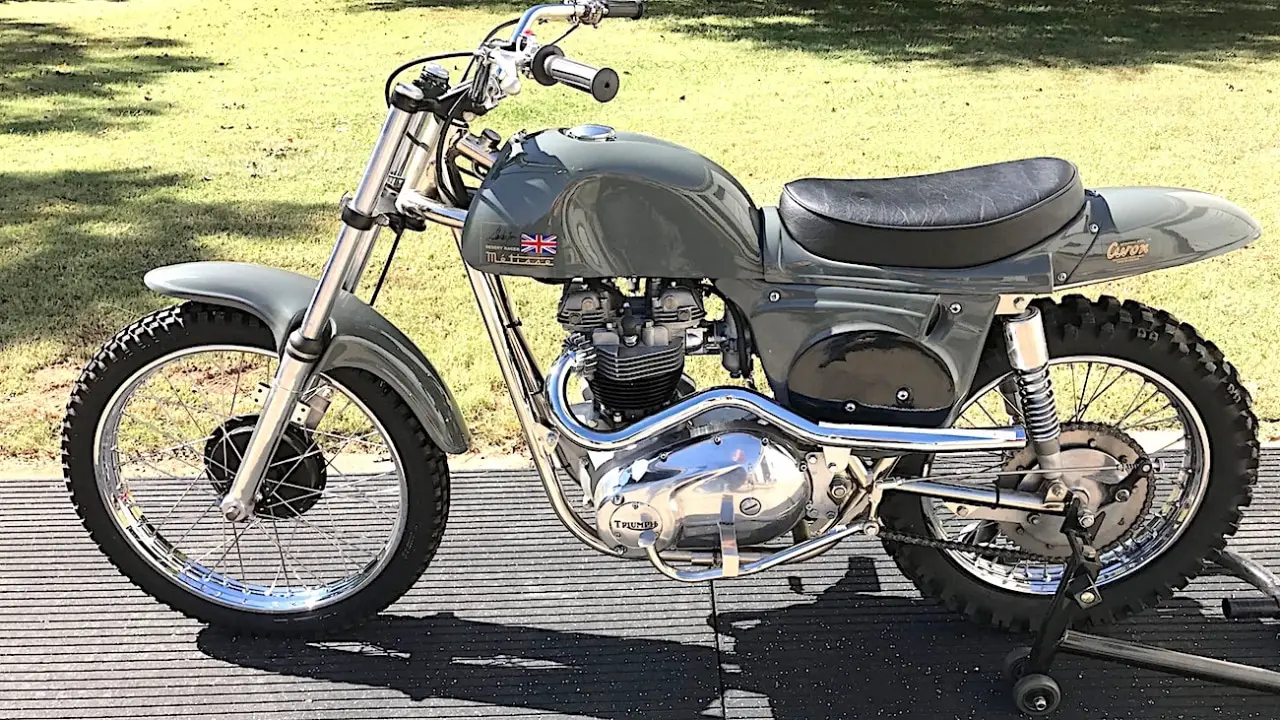 This is not Steve McQueen's Rickman Triumph. It is a modern replica built in England in recent years. This Steve McQueen Desert Racer faithfully adopts the authentic parts, look and craftsmanship of the real thing. When the replica was first introduced over a decade ago the going price was $18,750 dollars. This one sold for $14,300 in Las Vegas.
This 1968 CZ side-pipe was mostly original and sold for $4400 at the 2020 Mecums Motorcycle Auction.
Do you prefer something a bit newer? First year of the aluminum frame for the CR125 and CR250. The prices for the new 2007 Honda's CR85 – $6050, CR125 – $12,100 and CR250 – $11,500.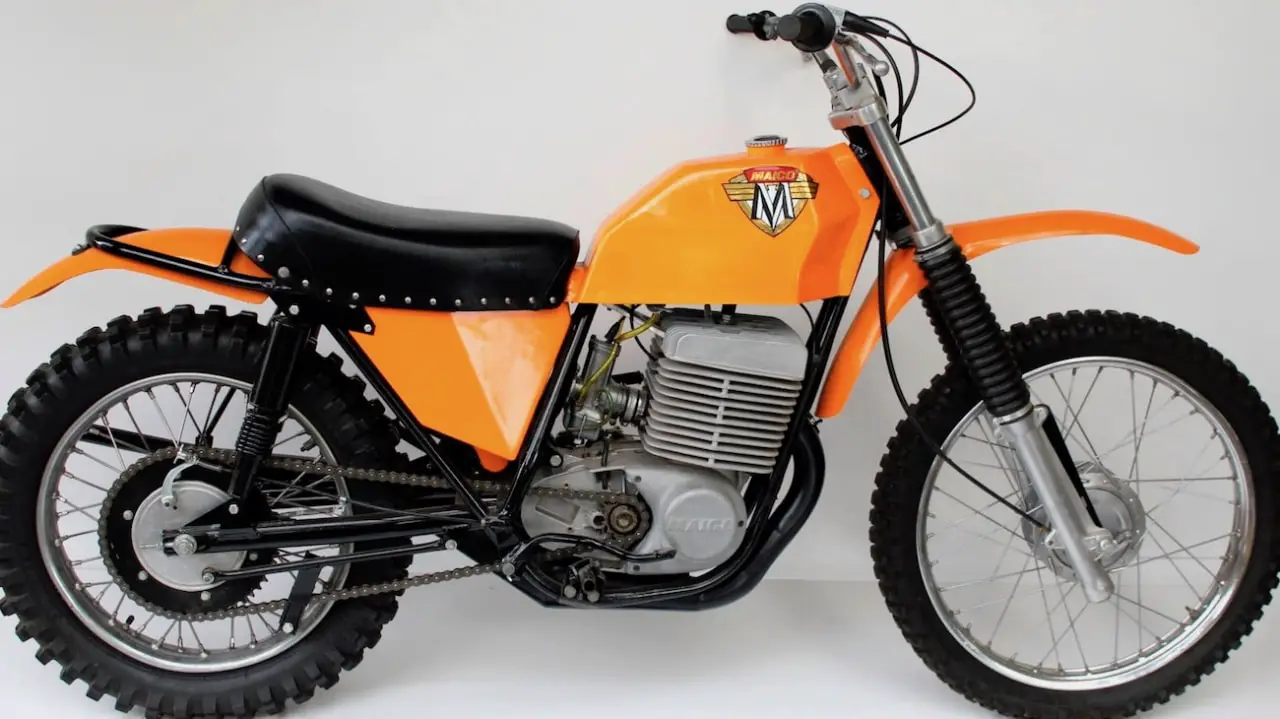 The Maico 501 is legendary for the amount of power it produced in its day. This near perfect 1972 is an early production model and brought $22,500.
• MXA "MAIL ENTRIES"—READERS WRITE & WE RESPOND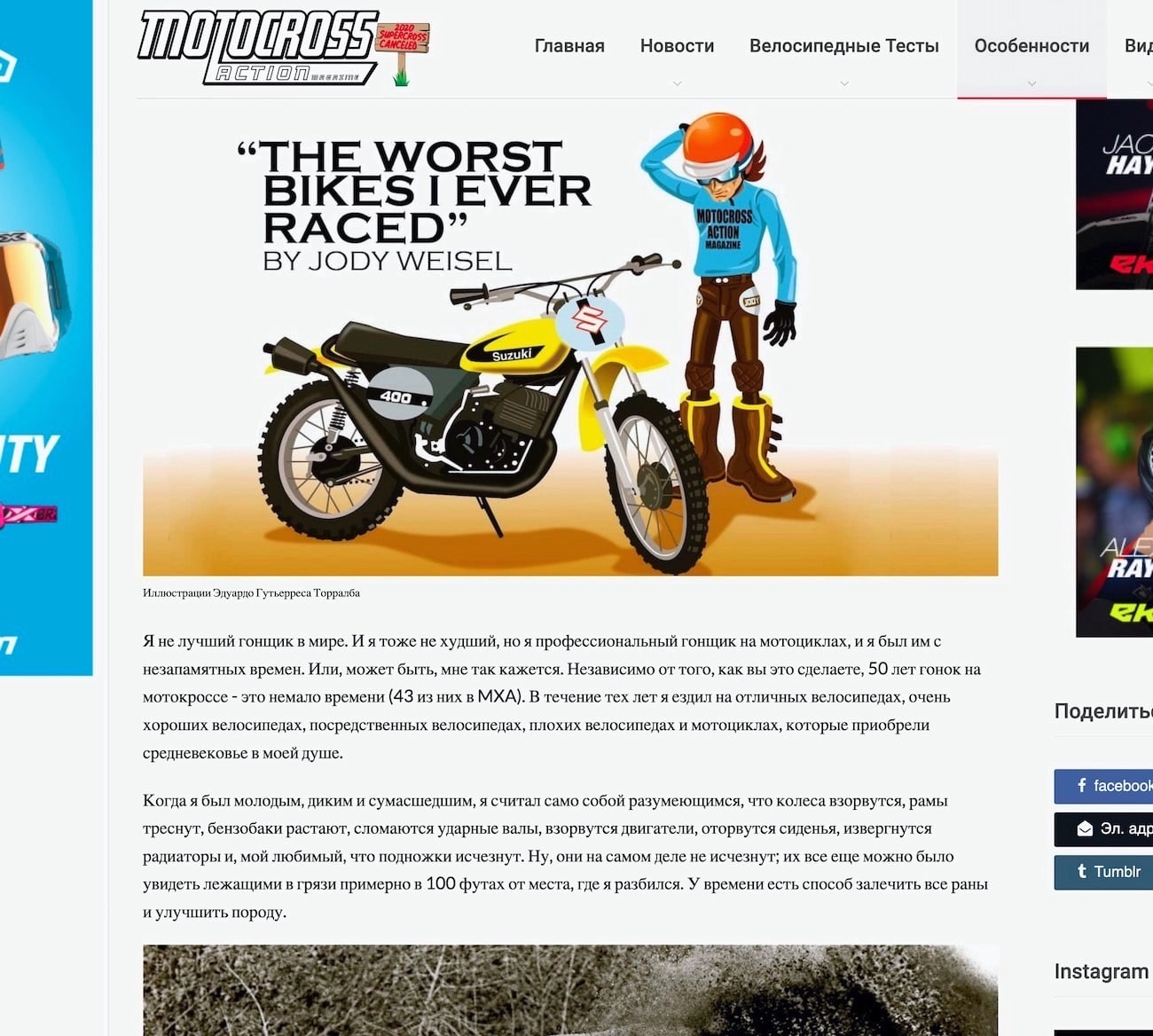 You can get a Russian translation of MXA on our website, but according to Arkady, it is "less than accurate."
THE MOSCOW VERSION
Dear MXA,
My name is Arkady Merlin. I am from Moscow, Russia. I am 52 years old. Motocross is my hobby since childhood, because my father was a motocross trainer in the Soviet Union. I have read Motocross Action on your website for a long time; however, there is a language problem on www.motocrossactionmag.com. There is a Google translate button on the home page of MXA, but when I opened the Russian version, it was less than accurate. My English is very good, and I would be willing to edit your articles into Russian for your web pages. A world-famous magazine must have a quality translation.
MXA does not print its website, magazine, Facebook or Instagram pages in any language other than English. We do provide the Google Translate feature, but with the understanding that motocross jargon doesn't translate well in any language other than English. We appreciate the offer, but we prefer our thoughts and opinions to be in the tone and intent of how we wrote them originally. And, since MXA's website has as many as six new articles on it every day, seven days a week, 365 days a year, you would be spending all your time translating. It would be a waste of your time, since you are proficient enough in English to read MXA as written.
FIRST RUSSIAN, NOW DUAL-SPORT
We do test cross-country bikes that are based on a brand's motocross model—like the Husqvarna FX450 (above), KTM 450XCF, Honda CRF450RX or Yamaha  YZ250X.
Dear MXA,
"Yes, Virginia," I realize you are not Dual-Sport Action magazine, but the aging generation of riders from motocross' heyday seems to be making the dual-sport and off-road markets grow. You have tested off-road models before, so why not dual-sport bikes such as the CRF450L or KTM 500EXC? Both are very popular bikes right now and based on their motocross relatives.
It is true that we do test some offroad models, but we choose them carefully to ensure that the two sports that they fit into are cross-country racing and motocross. It would be a stretch for us to test dual-sport bikes that are designed for trail riding and street use. We did, however, love your "Yes, Virginia" reference. It is an inside joke for longtime MXA readers.
FIRST DUAL-SPORT, NOW TRAIL BIKES

The MXA test riders have an affinity for Honda's XR-line, past and present, and before there were purpose-built four-stroke motocross bikes we built lots of one-off race bikes based on Honda XR500s, Kawasaki KLX250s, Yamaha TT500s or Suzuki DR350s, but never on a XR200.
Dear MXA,
I have a 1997 Honda XR200 with stock suspension. I hit the track at about 168 pounds, and the suspension is way too soft on my medium-sized jumps. Can you help me with the suspension settings and adjustment?
You are asking a magazine that tests high-end motocross machines a question about a 23-year-old trail bike that was never intended to be ridden on a motocross track. We have never tested a Honda XR200, but your local dealer should be able to find you stiffer springs for your forks and shock.
DISTURBING LETTER
Tom White and MXA's Jody Weisel raced against each other from the early 1970s until just before Tom passed away from cancer in 2017. MXA wants to honor our friend's wishes.
Dear MXA,
I am disturbed that you run Tom White's "Classic Iron" stories without noting that Tom White is dead. I think it is misleading.
Tom White founded the "Early Years of Motocross Museum" and collected over 170 motorcycles in his private collection. For his museum, he wrote detailed descriptions on the history of each bike and had Jody Weisel proofread each of the descriptions. MXA shot studio photos of the bikes for Tom to use on his museum's website, and Tom allowed MXA to run the "Classic Iron" stories to educate the public on the history of the bikes from the early years of the sport.
When Tom passed away in November of 2017, he was interested in his museum continuing to exist and the "Classic Iron" stories continuing to run (until we ran out of the bikes in his museum). We don't feel compelled to reference that the author of the stories is dead for three reasons: (1) Tom was a powerful force in the motorcycle industry and his death was well noted' not just in the pages of MXA, but by the continuing awards that his family was presented after his death. (2) We have never seen a copy of "The Sun Also Rises" with a byline reading: "By the Late Ernest Hemingway." (3) You say we are misleading you into thinking that Tom is still alive, yet you write us a letter saying that you know that he has passed away. How are we misleading you? "Classic Iron" is part of the legacy of our dear friend, and we run it in memory of him according to his wishes.
You can send email or Ask the MXperts questions to [email protected].
• HOW TOUGH WAS CHAD? REMEMBER THIS?

At the 2011 Millville National Chad Reed flew through the air like a bird…and crashed to the ground like a piano. But, he got up and kept racing. This is the Chadapault!
• HAVE YOU KEPT UP WITH THE 2021 SUPERCROSS SCHEDULE? WEST IS NOW EAST
The 2021 Supercross finale is scheduled for May 1 in Salt Lake City. Hopefully spectators will be allowed unlike the last time in SLC.
The 250 East/West series has flip-flopped like a flounder on the beach. Feld Motorsports shocked the 250 West privateers when they announced that Orlando would host a 250 West rounds, along with Daytona,  Dallas and Atlanta. The final round in Salt Lake City would be a combined 250 East/West race.
All in all, the 2021 AMA Supercross series will hold 13 races on Saturdays and four on Tuesdays (Houston, Indy, Arlington and Atlanta). They will race 17 races in 7 cities in 5 states (Texas 6 races, Florida 3 races, Indianapolis 3 races, Georgia 3 races and Utah 2 races). If ever there was a time for a single AMA 250 Supercros Championship, this is the year (before the 250 West guys are sent so far East that they will be racing in Haiti).
• MXA PRODUCT SPOTLIGHT: PRO CIRCUIT RADIATOR HOSE KITS
Pro Circuit is excited to release two new radiator hose kits for the 2020 Kawasaki. The Kawasaki KX250 Standard Radiator Hose Kit and the "Y" Radiator Hose Kit are must-haves to keep your KX250 running cool and its performance at its very best. Superior silicone materials are what makes the Pro Circuit radiator hose kits able to withstand higher temperatures and pressures than the OEM hoses. These hose kits come in a non-fading bright blue color that adds a trick factory look to your race machine.
STANDARD RADIATOR HOSE KIT
The Standard Radiator Hose Kit features premium-grade silicone throughout, which can operate at higher temperatures and pressures than the stock rubber hoses. The hoses are topped off with a highly pigmented bright blue that will stay vibrant and not fade over time. The Pro Circuit Radiator Hose Kit is the perfect way to customize the look of your bike. Retail price: $105.00
"Y" RADIATOR HOSE KIT
The Pro Circuit "Y" Radiator Hose Kit is designed to eliminate the plastic "Y" elbows found in other radiator hoses. In extreme conditions, these plastic elbows can melt. Along with being lightweight and able to withstand expanding when hot, Pro Circuit hose kits are also bright blue in appearance and will stay vibrant and not fade over time. Retail price: $155.00.  For more info go to www.procircuit.com
• BIKES YOU WISH YOU HAD RIDDEN: MXA'S NAKED YAMAHA YZ250
Gasoline weighs 6 pound a gallon, so imagine how light a YZ250 could be if you got rid of the gas tank. Yes, this photo brings up a lot of unanswered questions, but there is nothing photo-shopped. This is a real photo of a sky-high YZ250 sans adornments.
• MXA SHOOTOUT VIDEO: 2021 HONDA CRF450 VERSUS HUSQVARNA FC450
• MXA FIRST RIDE VIDEO: 2021 GASGAS MC 450F
• MXA PHOTO OF THE WEEK: DID YOU KNOW THAT SCOTT BURNWORTH RACED A KTM?

We didn't until we found this 1987 Spanish ad for Scott on the Marsimoto KTM 250.
• HAVE YOU SEEN THE JANUARY 2021 ISSUE OF MXA YET?

What's in the newest issue of MXA? How about full tests on the 2021 Husqvarna FC250, 2021 Honda CRF450,  2021 Yamaha YZ125, 2021 Kawasaki KX250 and Mike Alessi's World Two-Stroke Championship winning ESR Yamaha YZ325.
HOW TO SUBSCRIBE TO MXA SO THAT YOU NEVER MISS ANOTHER ISSUE, PLUS GET A $25 ROCKY MOUNTAIN GIFT CARD TO COVER YOUR COSTS
If you subscribe to MXA you can get the mag on your iPhone, iPad, Kindle or Android by going to the Apple Store, Amazon or Google Play or in a digital version. Even better you can subscribe to Motocross Action and get the awesome print edition delivered to your house by a uniformed employee of the U.S. Government. Did we mention the $25 gift card for any part you want from Rocky Mountain ATV/MX? You can call (800) 767-0345 or Click Here (or on the box at the bottom of this page) to subscribe.
• MXA TEAM TESTED: SKF DUAL-COMPOUND FORK SEALS
SKF has a reputation for building the longest-lasting and best fork seals in the motocross biz, and its latest dual-compound innovation goes a long way to enhancing that reputation.
The MXA wrecking crew goes through fork seals at the rate of one a week. That may sound bad, but we have over 25 test bikes that we race constantly. The harsh realities of racing in gritty soil guarantee that at any given time one of our test bikes will have oil oozing towards the front brake rotor. A leaking fork seal means downtime, because modern upside-down forks require a modicum of know-how and tools to replace a fork seal. So, when someone releases a new-style fork seal, we are on it right away.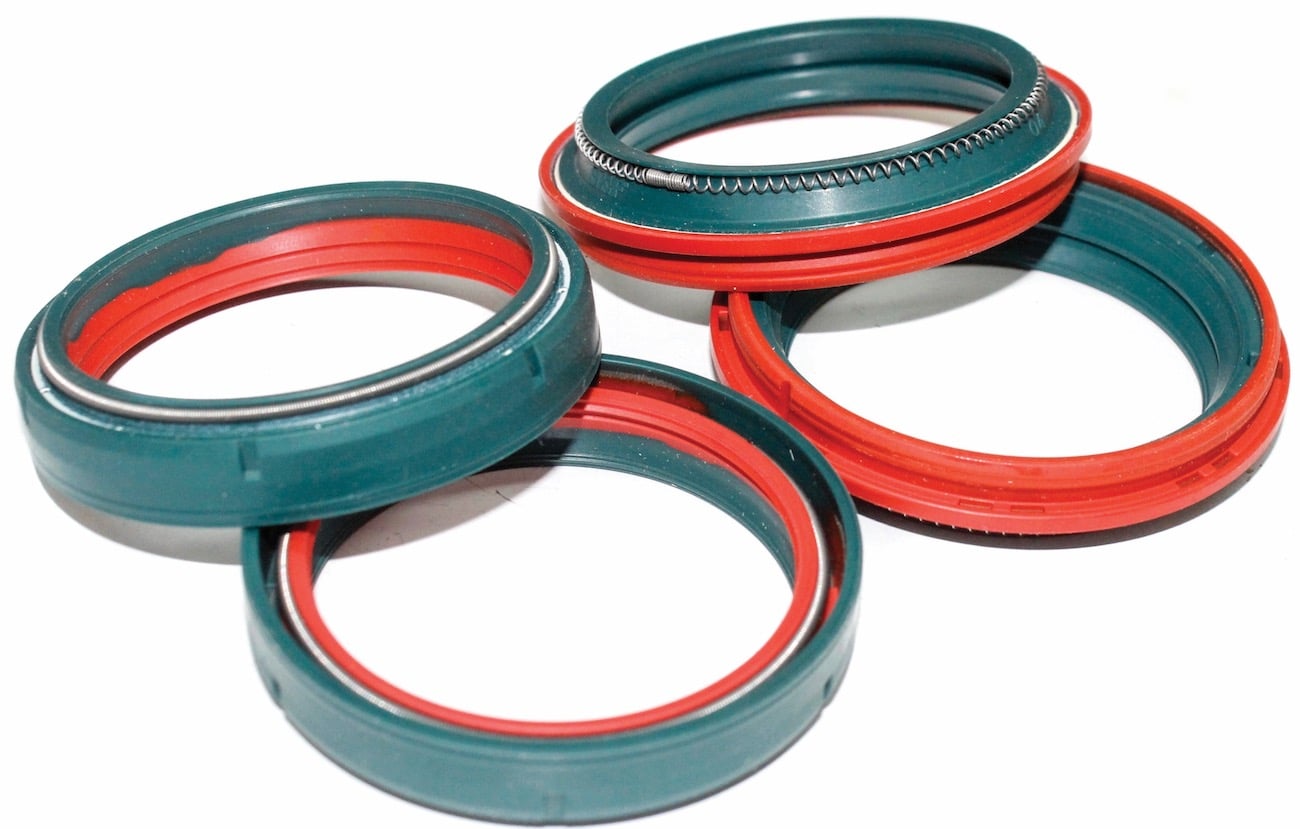 Last year we started putting SKF Dual-Compound fork seals in every leaker that we had. That allowed us to build a fleet of MXA test bikes with SKF's newest seal. The technology attracted us because the new seals promised superior sealing, better wiping of dirt, less fork stiction and longer life. SKF Dual-Compound fork-seal technology was developed to achieve superior sealing performance by molding two different compounds together in one fork seal.
The green compound rubber is used for the fork seal's wipers. It is tough and durable. The red compound rubber is used against the fork tubes. It is softer, more flexible and has a newly designed sealing lip. The softer rubber can follow imperfections in the fork tube to maintain a good seal against leakage. Helping the dual-compound rubber is a metal insert that provides structural integrity, and the fork wiper has a self-cleaning, open-wind spring to increase the seal pressure of the wiper.
Experience has revealed to us that Kayaba seals are most likely to leak. Showa seals are second most likely, and WP seals are the least likely. Why? Because KTM's WP forks come stock with SKF fork seals (although not Dual-Compound seals). A fork seal lives in a dirty environment where it has to endure a very long stroke at high shaft speeds with instantaneous direction changes. When you add the side loads, contamination and migration of particles to the picture, it is amazing that any seal can live up to the demands of motocross—and most don't.
For our long-term test, we fixed every leaking OEM seal with a replacement SKF Dual-Compound fork seal. We can't say that we never had an SKF Dual-Compound fork seal fail, but we can say that those failures came because of rock dings to the fork leg's chrome that tore the seal's lip. Across the board, the Dual-Compound seals offer less stiction, superior sealing and longer life.
WHAT'S THE SQUAWK? Price. SKF fork seals cost more than most aftermarket seals, although the price does include a new dust seal. Given the cost of replacing fork seals, the price of a seal that lasts twice as long is worth it.
DIGITS? $39.99 (one seal and wiper)— www.innteck-usa.com, (866) 252-8772 or your local dealer.
MXA RATING: If you want to eliminate the odds of a fork-seal leak, you need to run the best seals possible. In MXA's opinion, the best seals available are SKF Dual-Compound fork seals.
• PANICREV'S WINTER CAMP AT GLEN HELEN ON DECEMBER 28-30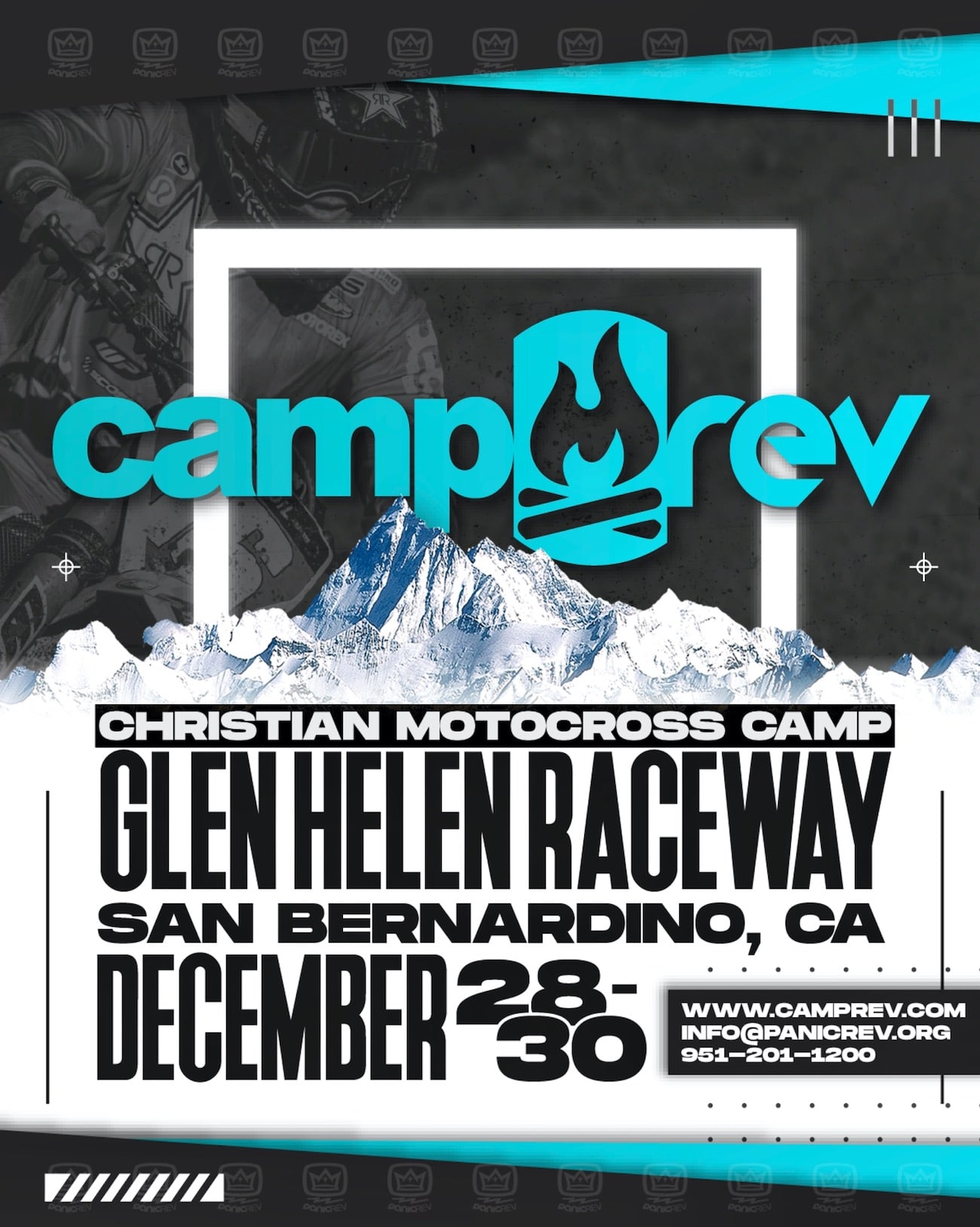 PanicREV is excited to announce their Western Region Winter Camp at Glen Helen Raceway in Southern California on December 28, 29 & 30! CampREV is designed to help give riders a solid spiritual, physical and technical foundation through their world class program. CampREV is set up for riders of all ages and skill levels that are looking to take their skills on the racetrack to a new level! This is achieved by breaking everyone up into groups based on their ages and skill levels. CampREV features daily chapel services and prayer, in addition to refining skills such as conditioning, corners, jumping, starts, riding position, technique and a whole lot of fun! Come bring in the new year with CampRev at Glen Helen and have the time of your life! For more info go to www.camprev.com
• MXA SHOOTOUT VIDEO: 2021 KAWASAKI KX450 VERSUS YAMAHA YZ450F
• MXA FIRST RIDE VIDEO: 2021 GASGAS MC 250F
• MXA AD OF THE WEEK: THE ANDRE MALHERBE BOOT

The AXO Malherbe boot was AXO opening volley to become a big name in the USA. It was endorsed by two-time 500 World Champion Andre Malherbe and featured an internal lace-up system, plus two buckles and a large Velcro flap. They retailed for  $169.95.
• KEEPING TRACK OF THE 2021 RACE SCHEDULES
The 17-round 2021 Supercross series is coming back, but it is only coming to  7 towns in 5 states.
2021 AMA KICKER ARENACROSS CHAMPIONSHIP
Jan. 8…….Starkville, MS
Jan. 9…….Starkville, MS
Jan. 15…….Lubbock, TX
Jan. 16…….Lubbock, TV
Jan. 22…….Guthrie, OK
Jan. 23…….Guthrie, OK
Jan. 29…….Denver, CO
Jan. 30…….Denver, CO
Feb. 5…….Reno, NV
Feb. 6…….Reno, NV
Mar. 5…….Amarillo, TX
Mar. 6…….Amarillo, TX
REVISED 2021 AMA SUPERCROSS CHAMPIONSHIP (UPDATED)
Jan. 16 (Saturday)…Houston, TX (250 West)
Jan. 19 (Tuesday)….Houston, TX (250 West)
Jan. 23 (Saturday)…Houston, TX (250 West)
Jan. 30 (Saturday)…Indianapolis, IN (250 West)
Feb. 2 (Tuesday)….Indianapolis, IN 250 West)
Feb. 6 (Saturday)…Indianapolis, IN (250 West)
Feb. 13 (Saturday)…Orlando, FL (250 East)
Feb. 20 (Saturday)…Orlando, FL (250 East)
Mar. 6 (Saturday)…Daytona Beach, FL (250 East)
Mar. 13 (Saturday)…Arlington, TX (250 East)
Mar. 16 (Tuesday)… Arlington, TX (250 East)
Mar. 20 (Saturday)…Arlington, TX (250 East)
Apr.10 (Saturday)…Atlanta, GA (250 East)
Apr.13 (Tuesday)…Atlanta, GA (250 East)
Apr.17 (Saturday)…Atlanta, GA (250 West)
Apr. 24 (Saturday)…Salt Lake City (250 West)
May 1 (Saturday)…Salt Lake City (250 East/West)
2021 PROVISIONAL GRAND PRIX SCHEDULE (UPDATED)
Apr. 3…Muscat, Oman
Apr. 25…TBA, Italy
May 16…Agueda, Portugal
May 23…Oss, Holland,
May 30…Teutschenthal, Germany
Jun. 13…Orlyonok, Russia
Jun. 20…Kegums, Latvia
Jul. 4…Jakarta, Indonesia
Jul. 11…Semarang, Indonesia
Jul. 25…Locket, Czech Republic
Aug. 1…Lommel, Belgium
Aug 8…Uddevall, Sweden
Aug. 22…KimiRing, Finland
Aug. 29…Igora, Russia
Sep. 12…Afyonkarahisar, Turkey
Sep. 19…TBA, China
Oct. 10…St, Jean d'Angely, France
Oct. 17…Intu Xanadu, Spain
Oct. 31…TBA
Nov. 14…Neuquen, Argentina
2021 AUSTRALIAN NATIONAL CHAMPIONSHIP
Apr. 11…Wonthaggi, VIC
May 2 …Canberra, ACT
May 30…Gillman, SA
Jun. 27…Maitland, NSW
Jul. 25…Wodonga, VIC
Aug. 9…TBA, QLD
Aug. 14….Coolum, QLD
Aug. 14….Coolum, QLD
2021 ADAC GERMAN NATIONAL CHAMPIONSHIP
Apr.18…Dreetz
May 16…Moggers
Jun. 6…Reutlingen
Jul. 3…Bielstein
Jul. 18…Tensfeld
Sep. 5…Princely Drehna
Sep. 9…Gaildorf
2021 MOTOCROSS DES NATIONS
Sep. 26…Imola, Italy
• MXA'S "FIRST RIDE" LIBRARY: PICK YOUR BIKE AND ENJOY
MXA FIRST RIDE VIDEO: 2021 KAWASAKI KX250
MXA FIRST RIDE VIDEO: 2021 KAWASAKI KX450
MXA FIRST RIDE VIDEO: 2021 KAWASAKI KX450X OFF-ROAD BIKE
MXA FIRST RIDE: 2021 KTM 250SXF
MXA FIRST RIDE VIDEO: 2021 KTM 350SXF
MXA FIRST RIDE VIDEO: 2021 KTM 450SXF
MXA FIRST RIDE VIDEO: 2021 YAMAHA YZ250 TWO-STROKE
MXA FIRST RIDE VIDEO: 2021 YAMAHA YZ250F
MXA FIRST RIDE VIDEO: 2021 YAMAHA YZ450F
MXA FIRST RIDE VIDEO: 2021 HUSQVARNA FC450
MXA FIRST RIDE VIDEO: 2021 HONDA CRF250
MXA'S FIRST RIDE VIDEO: 2021 HONDA CRF450
• JOIN MXA'S FLIPBOARD PAGE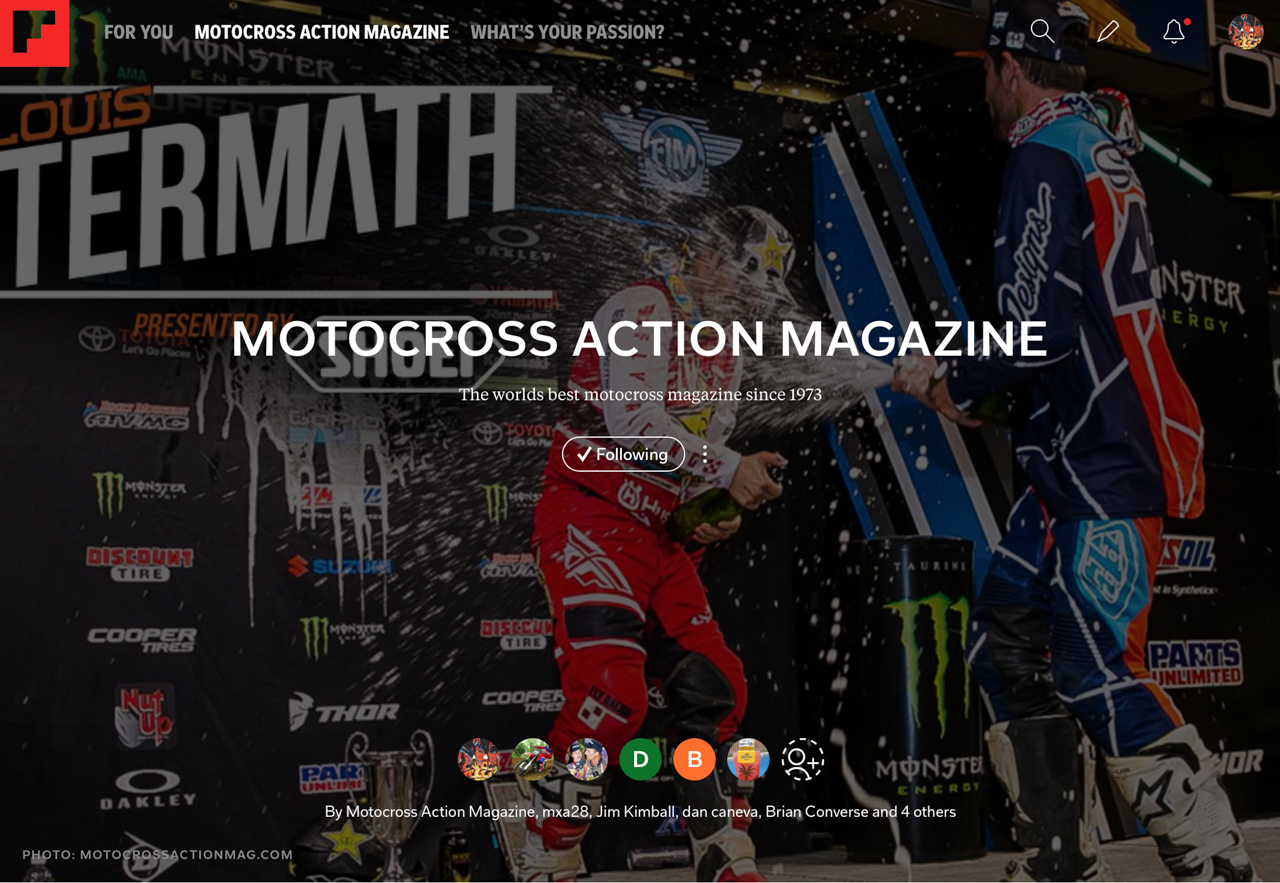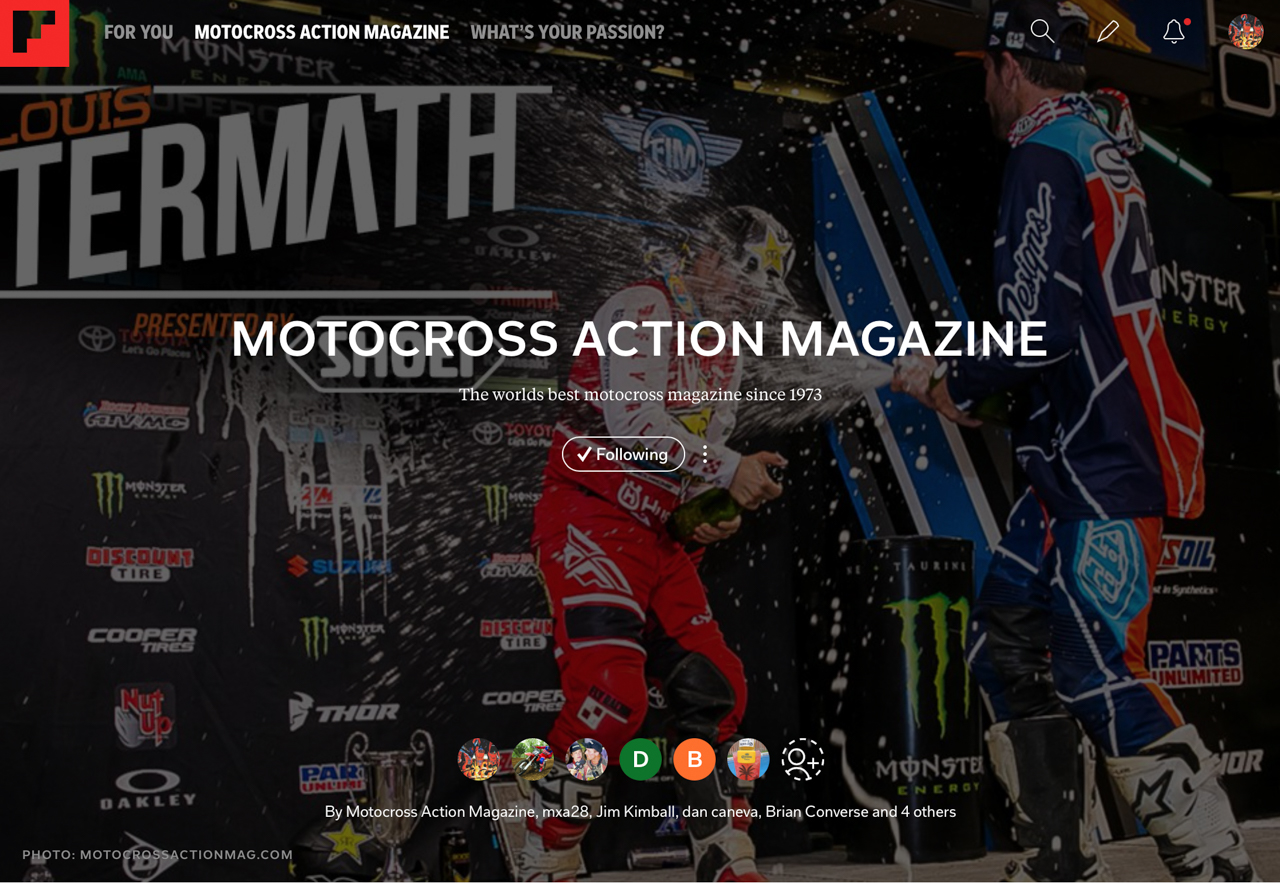 If you use Flipboard make sure to subscribe to the Motocross Action page for all the updates on our website. Click HERE to check out the page.