MXA'S WEEKEND NEWS ROUND-UP: WHAT A LOVELY WEEKEND ? SUN IN SEATTLE, NEW WINNERS IN BULGARIA & KING KENNY IS SELLING PROTONS

TAKE A LAP OF THE SEATTLE TRACK WITH DAVI MILLSAPS

STEVEN FROSSARD TO HAVE SURGERY ON MONDAY AFTER BULGARIAN GRAND PRIX INJURY


Steven.
Yamaha press release: Monster Energy Yamaha's Steven Frossard will sit out the rest of the Grand Prix of Bulgaria ? the second round of sixteen in the FIM Motocross World Championship ? after twisting his right knee during the MX1 qualification heat on Saturday.
The 2011 championship runner-up caught his foot on the ground during the 20 minute and 2 lap race and pulled into the pits. Fortunately initial x-rays and a scan in the local hospital revealed no immediate and serious damage but the Frenchman is believed to have affected his meniscus. Frossard will now fly to Belgium for an operation on Monday and his chances of participation in the Italian Grand Prix at Fermo next weekend will then be assessed.
SEATTLE SUPERCROSS RESULTS
450 CLASS
1. Andrew Short
2. Ken Roczen
3. Jake Weimer
4. Justin Brayton
5. Davi Millsaps
6. Ryan Dungey
7. Mike Alessi
8. Broc Tickle
9. Weston Peick
10. Nick Wey
11. Kyle Chisholm
12. Bobby Kiniry
13. Justin Sipes
14. Chris Blose
15. Matt Goerke
16. Tyler Bowers
17. Kyle Regal
18. Josh Grant
19. Ryan Villopoto
20. Brett Metcalfe
250 WEST CLASS:
1. Ryan Sipes
2. Marvin Musquin
3. Eli Tomac
4. Cole Seely
5. Wil Hahn
6. Jason Anderson
7. Dean Wilson
8. Billy Laninovich
9. Travis Baker
10. Vince Friese
11. Scott Champion
12. Kyle Beaton
13. Killy Rusk
14. Martin Davalos
15. Topher Ingalls
16. Beau Hudson
17. Matt Moss
18. Eric Meusling
19. Preston Tilford
20. Myles Tedder

450 CHAMPIONSHIP POINTS
(After 15 of 17 events)
1. Ryan Villopoto…323
2. Davi Millsaps…222
3. Justin Brayton…219
4. Ryan Dungey…207
5. Jake Weimer…191
6. James Stewart 178
7. Mike Alessi…176
8. Brett Metcalfe…173
9. Kevin Windham…166
10. Broc Tickle…146
Other notables: 11. Kyle Chisholm…139; 13. Andrew Short…100; 14. Nick Wey…97; 23. Kyle Regal…32; 27. Jimmy Albertson…26
250 WEST CHAMPIONSHIP POINTS
(After 7 of 9 events)
1. Eli Tomac…134
2. Dean Wilson…130
3. Cole Seely…119
4. Marvin Musquin…111
5. Ryan Sipes…78
6. Nico Izzi…78
7. Matt Moss…77
8. Travis Baker…75
9. Jason Anderson…73
10. Billy Laninovich…70
Other notables: 11. Zach Osborne…67; 13. Tyla Rattray…60; 17. Gareth Swanepoel…34; 35. Christian Craig…1
WHO WAS THE FASTEST 250/450 IN SEATTLE TIMED QUALIFYING? EVEN A 250 NOVICE COULD HAVE MADE THE 250 NIGHT PROGRAM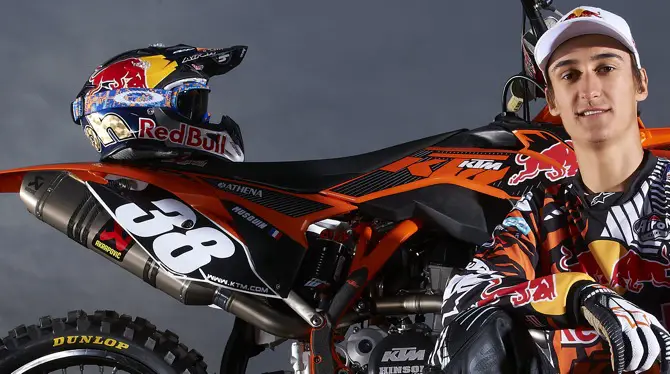 Movin' Marv. Photo: Hoppenworld
Only 33 riders tried to qualify for the 40 spots in the night program the Seattle 250 class?which means that every rider who signed-up for Seattle made the night program and only 13 rider won't make the main event. KTM's Marvin Musquin set fast time by a healthy margin.
250 CLASS TIMES:
1. Marvin Musquin…54.1
2. Dean Wilson…54.9
3. Wil Hahn Honda…55.0
4. Eli Tomac …55.07
5. Cole Seely…55.2
6. Martin Davalos…55.6
7. Jason Anderson…55.7
8. Matt Moss…55.8
9. Ryan Sipes…55.9
10. Travis Baker…56.2
Other notables: 15. Scott Champion; 17. Kyle Beaton; 19. Myles Tedder; 24. Preston Tilford; 29. Ryan Smith.
In the 450 class, 51 riders tried to make the 40-man night program. Mike Alessi was the fastest of the remaining 450 riders.The last man in was Scotty Wennerstrom with a 59.483.
450 CLASS TIMES:
1. Mike Alessi…53.7
2. Ryan Villopoto…54.4
3. Nico Izzi…54.7
4. Ken Roczen…54.9
5. Davi Millsaps…55.1
6. Justin Brayton…55.22
7. Ryan Dungey…55.28
8. Andrew Short…55.4
9. Jake Weimer…55.5
10. Brett Metcalfe…55.6
Other notables: 14. Josh Grant; 15. Kyle Chiholm; 16. Nick Wey; 18. Tyler Bowers; 28. Gavin Faith;
NON-QUALIFIERS FOR THE 450 NIGHT PROGRAM
1. Jake Oswald
2. Nick Schmidt
3, Jason Potter
4. Donald Vawser
5. Ozzy Barbaree
6. Jeremy O'Driscoll
7. Carl Schlacht
8. Kevin Urquhart
9. Jarred Browne
10. Waly Van Olden
11. Todd Carlson
WHO'S WHO IN THE EURO ZOO: SUNDAY'S GRAND PRIX OF BULGARIA RESULTS


Unemployed two weeks ago Ken DeDycker got a five-race deal with KTM to race an old left-over works bike…and he looks like he might get to stay longer. Photo: Ray Archer

BULGARIAN 450 CLASS:
1. Gautier Paulin…2-1
2. Christophe Pourcel…1-2
3. Antonio Cairoli…4-3
4. Ken de Dycker…7-4
5. Evgeny Bobryshev…8-5
6. Xavier Boog…6-7
7. David Philippaerts…5-13
8. Clement Desalle…3-18
9. Shaun Simpson…11-9
10. Sebastien Pourcel…15-6
Other notables: 11. Tanel Leok; 12. Kevin Strijbos; 14. Jonathan Barragan; 19. Dean Ferris.
FIM 450 POINTS STANDINGS
(after 2 of 16 races)
1. Antonio Cairoli…88
2. Gautier Paulin…79
3. Clement Desalle…67
4. Ken de Dycker…63
5. Christophe Pourcel…59
6. Kevin Strijbos…51
7. XavierBoog…49
8. Shaun Simpson…45
9. David Philippaerts…44
10. Tanel Leok…42
Other notables: 11. Rui Goncalves; 12. Steven Frossard; 13. Evgeny Bobryshev; 23. Dean Ferris.
BULGARIAN 250 CLASS:
1. Tommy Searle…3-1
2. Jeffrey Herlings…2-2
3. Joel Roleants…1-4
4. Jeremy van Horebeek…4-3
5. Max Anstie…6-5
6. Harri Kullas…5-9
7. Dylan Ferrandis…8-10
8. Alex Tonkov…11-8
9. Jake Nicholls…7-12
10. Alessandro Lupino…14-6
Other notables: 12. Michael Leib; 14. Petar Petrov; 36. Elliott Banks-Browne; 37. Valentin Teillet.
FIM 250 POINTS STANDINGS
(after 2 of 16 races)
1. Jeffrey Herlings…94
2. Tommy Searle…87
3. Joel Roelants…85
4. Jeremy van Horebeek…74
5. Max Anstie…57.
6. Jake Nicholls…51
7. Jordi Tixier…48
8. Dylan Ferrandis…48
9. Harri Kullas…43
10. Alessandro Lupino…38
Other notables: 12. Mel Pocock; 17. Michael Lieb; 22. Pascal Rauchenecker; 31. Davis Ivanovs.
SATURDAY'S 450 AND 250 BULGARIAN GP QUALIFYING RACES


Clement Desalle got a ninth place start in the 450 qualifier. The holeshot is a big plus in Bulgaria.
KTM's Jeffrey Herlings fell on the first lap and ended 16th, whole Yamaha's Steven Frossard suffered a knee injury that could end his season.
450 GP Qualifier:
1. Tony Cairoli
2. Gautier Paulin
3. Christophe Pourcel
4. Clement Desalle
5. Ken de Dycker
Other notables: 9. Evgeny Bobryshev; 11. Rui Goncalves; 12. Tanel Leok; 31. Steven Frossard.
250 GP Qualifier:
1. Tommy Searle
2. Valentin Teillet
3. Jake Nichols
4. Jose Butron
5. Elliot Banks-Browne
Other notables: 7. Max Anstie; 11. Joel Roelants; 15. Michael Leib; 16. Jeffrey Herlings
WILLY SIMONS JR. RIDE DAY ? MONDAY, APRIL 23, AT PIRU (THAT IS TODAY FOLKS)


Senior. Photo: Dan Alamangos

Junior. Photo: Dan Alamangos
Willy Simons Jr., son of former Indian Dunes hero, Willy Simons was involved in a serious crash at the 29 Palms "Big 6 Grand Prix" race which resulted in serious neck and back injuries. He has since had surgery to correct his injuries and is now on his way back to a lengthy recovery. In order to help raise his spirits and help offset his medical expenses, The Racers Edge, TREMX.com, O'Neal USA, Eks Brand Goggles, Al Holley Racing, Moto-Gate.com, Dirt Digits and many others will be having a Ride Day, Raffle, and barbeque at Piru Motocross Park on Monday, April 23rd from 12 p.m. to 5 p.m. For more info go to www.facebook.com/events/370270429682560/376121292430807/?notif_t=plan_mall_activity
MARTY SMITH TO BE AT MALCOLM SMITH'S "MOVIE NIGHT WITH THE GREATS" ON WEDNESDAY NIGHT


You need to make a reservation for the event on Wednesday, April 25, 2012 from 6:00 p.m. to 8:00 p.m. For more info call Malcolm Smith Motorsports at (951) 687-1300.
ANYBODY CAN BUY A VINTAGE MOTOCROSS BIKE, BUT WHAT ABOUT A ONE-OFF 500 GP TWO-STROKE ROAD RACER BUILT BY KING KENNY?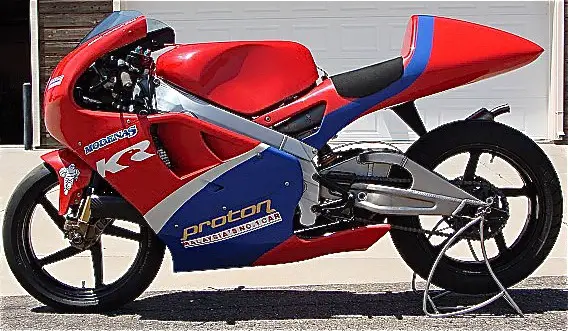 This is a Modenas V3 500CC Team Roberts Proton. The engine was designed in Japan and built by Team Roberts in the England.
Multi-time World Road Racing Champion Kenny "King" Roberts has decided to sell off some of his vast collection of race bikes. The bikes that will go on the block will include several very rare Proton road racers including 2004 Kenny Roberts Proton KRV5 XM2 (ridden by Kurtis Roberts), a 2002 Kenny Roberts Proton KR3 (ridden by Nobuatsu Aoki), a Modenas V3 500 Team Roberts and, best of all, a1994 Yamaha TZ125.To see the bikes go to www.rmdmotors.com/kenny-roberts-collection.
WESLEY MASS: YOU NEVER HEARD OF THIS DUTCH RIDER BUT HE GOT FAMOUS VIDEOGRAPHER MIKEY NEAL TO MAKE A VIDEO FOR HIM


WHAT SEATTLE IS ALL ABOUT! SECOND IN THE 450 CLASS, AND ALL THE MARBLES IN THE 250 WEST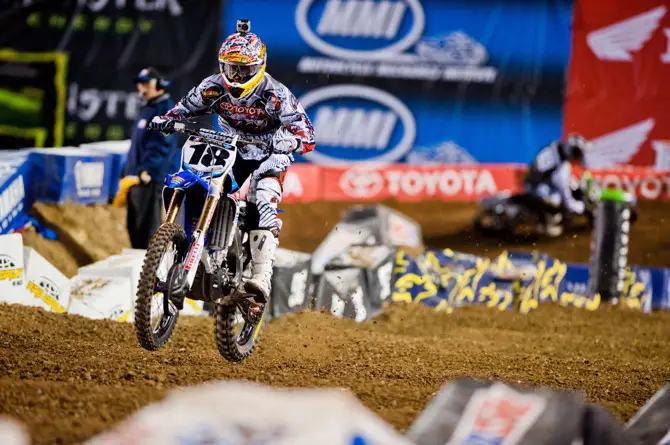 Davi is in second overall, but it is close.
If it wasn't for Ryan Villopoto the 2012 Supercross season would be coming down to a very close points race between Davi Millsaps and Justin Brayton (they are 5 points apart). Plus, back in fifth place James Stewart, Brett Metcalfe, Jake Weimer and Kevin Windham are only 12 points apart with three races to go. And with Ryan Dungey returning this weekend from his collarbone injury the battle gets tighter. Dungey is still in fourth place overall and is only 14 points out of second place.
In the 250 West, Eli Tomac has been the fastest rider in the class, but he lost the points lead when he crashed earlier in the season at San Diego. With three rounds to go (actually 2-1/2 because Las Vegas is a short event to make time for the East/West Challenge) it is now man-to-man (as opposed to mano y mano which means hand-to-hand) between Dean and Eli.
450 SUPERCROSS POINTS STANDINGS
1. Ryan Villopoto…321
2. Davi Millsaps…206
3. Justin Brayton…201
4. Ryan Dungey…192
5. James Stewart…178
6. Brett Metcalfe…172
7. Jake Weimer…171
8. Kevin Windham…166
9. Mike Alessi…162
10. Broc Tickle…133
250 WEST POINTS STANDINGS
1. Dean Wilson…116
2. Eli Tomac…114
3. Cole Seely…101
4. Marvin Musquin…89
5. Nico Izzi…78
6. Matt Moss…73
7. Zach Osborne…67
8. Travis Baker…63
9. Tyla Rattray…60
10. Jason Anderson…58
FOR THE TWO-STROKE FAITHFUL…PHOTOS OF MXA'S 2012 YZ250 PROJECT BIKE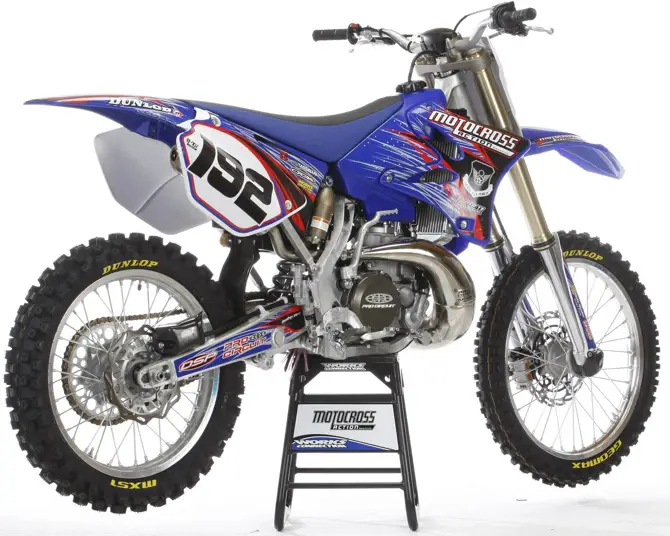 In the May 2012 issue of MXA, every test rider was given an unlimited budget to build his personal race bike. They could start with any bike and use any products, company or mods they wanted. Jody has always said that if he didn't have to race/test a different bike every weekend that he would race a YZ250 two-stroke. So, this is Jody's 2012 Yamaha YZ250 project bike.

Amazingly, even with all the money in the world Jody's personal race engine didn't bust the bank. It had a Mitch Payton ported cylinder, milled head (for pump gas), Moto Tassinari reed, Pro Circuit pipe and silencer, stiffer clutch springs, Steahly flywheel weight and one tooth more on the rear Renthal sprocket. The complete mod package cost less than the price of a Ti four-stroke exhaust pipe.

Not a big fan of bling, the clutch cover, DeCal works graphics and Cycra YZ250F/YZ250 front fender/number plate are Jody's only nods to fashion. Note the Works Connection hour meter tucked into the frame recess.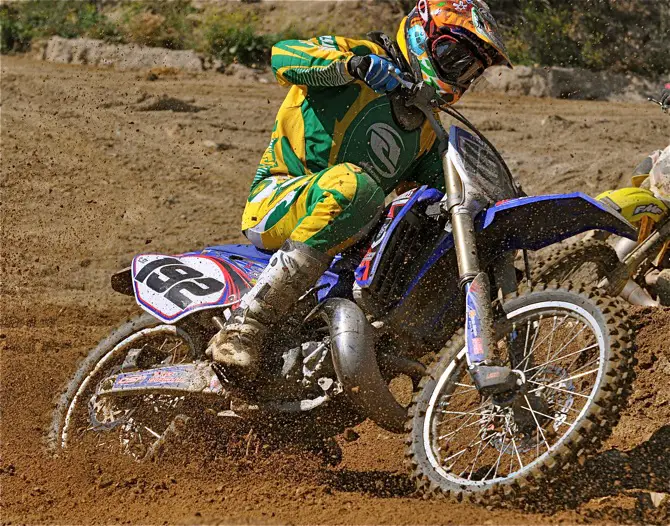 At the 2012 World Two-Stroke Champion Jody lent his YZ250 to Austin Squires for the Pro class. The New England star put it in the top ten. On the rear caliper you can see the carbon fiber LightSpeed rear brake air scoop…because Jody is a brake dragger.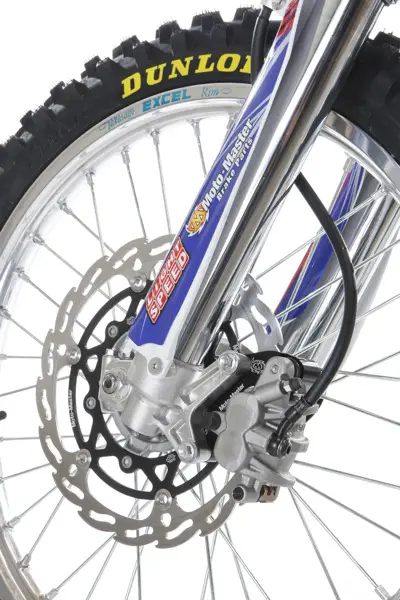 The front brake is an oversize, 270mm, Moto-Master Flame kit.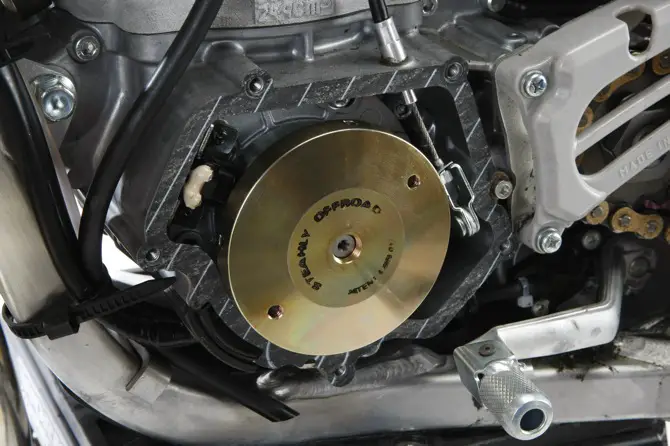 The Steahly flywheel weight is a simple bolt-on (you don't even need to pull the stock flywheel). Jody chose a nine-ounce flywheel weight to make his Pro Circuit-ported engine broader and easier to us. Doug Dubach ran a four-ounce weight on his YZ250 at the two-stroke race. At the race, the YZ250 ran pump gas (mixed with 20 percent of VP C12…just to insure that it wouldn't ping on Glen Helen's super big hills during the 30-minute Pro motos).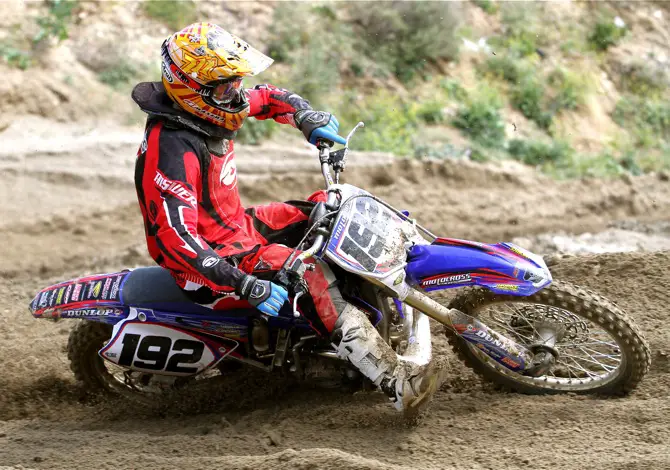 Suspension mods were limited to stiffer fork and shock springs with the stock Kayaba SSS valving. The tire choice was a Dunlop MX31 front and MX51 rear.

MOTOCROSS' MOST BEAUTIFUL MACHINES: THE 1976 PUCH MC250 TWIN-CARB

YOU CAN GET ALIAS CASUAL WEAR…INCLUDING A JUSTIN BARCIA CHAMPIONSHIP T-SHIRT, BUT THE RIDING GEAR ISN'T AVAILABLE YET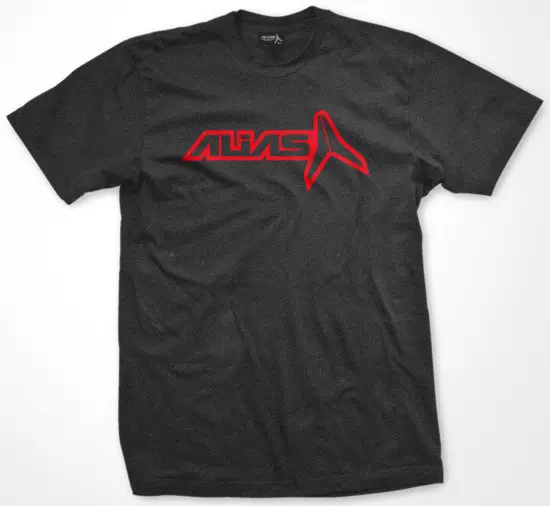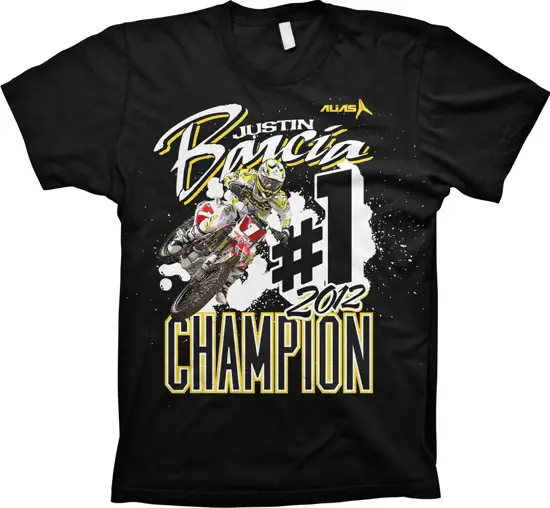 In a weird footnote, Alias has already clinched the 250 East Supercross Championship with Justin Barcia and has a 250 West hopeful in Eli Tomac. If Tomac wins the 250 West, Alias will have swept both coasts. It will be the first time that a clothing company that doesn't currently offer its gear for sale will have won two AMA Supercross Championships. Expect Alias gear to go on sale this Fall. As for its casual wear, go the Alias store at www aliasmx.com

HONDA'S GP RIDERS TALK ABOUT THIS WEEKEND'S BULGARIAN GRAND PRIX

OHLINS USA OPEN HOUSE: SATURDAY, MAY 12, 2012


Come to the mountains of Western North Carolina on Saturday, May 12, 2012, to visit Ohlins USA. Helpt htem celebrate their 15-year history in the 36th year of Ohlins Racing AB. For your pleasure, there will be very cool displays and live bands Food will be available for purchase and there will be a prize drawing for cool giveaways that includes a Grand Prize motorcycle shock. Local Ohlins dealers and service centers will be present to fulfill your personal suspension needs. The Ohlins USA Open House is Saturday, May 12, 2012, 10am-3pm, rain, shine or meteor shower, at 703C S. Grove St, Hendersonville, 28792.
MXA FILM STUDIO! HOW TO WHIP…AND WE MEAN WHIP IT GOOD

AUDI BUYS DUCATI: LET THE STUPID NAME GAME BEGIN


Ducaudi! Audati, Audi Union! Audi has confirmed that it has taken a majority stake in Ducati from investment firm Investindustrial Group. Audi CEO Rupert Stadler said "Ducati has great expertise in high-performance engines and lightweight construction, and is one of the world's most profitable motorcycle manufacturers." Audi did not disclose details of the deal, but it was rumored to be $1.13 billion. Analysts have questioned the Ducati purchase on the grounds that it makes no economic or industrial logic and solely reflects VW Chairman Ferdinand Piech's passion for the Italian company's expertise on design and light engines.
A QUICK RECAP OF ALL THE NEWS THAT FITS…AND IS FIT TO PRNT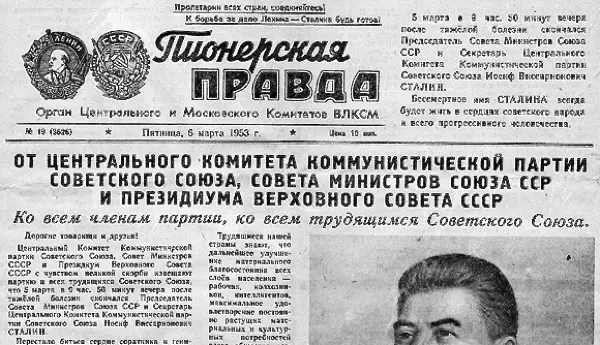 The Seattle Supercross will be semi-live on Speed TV on Saturday. Because it is a west coast event, it will be shown around race time on the west coast (7:30 p.m. in Los Angeles) and very late on the east coast (10:30 p.m.). Check your local listings.

Mud Factor 5k at Glen Helen.
There was no REM race at Glen Helen this weekend because the REM track is being torn up to build the X-Fighters course and the Grand Prix track is being used for one of those giant Mud Run events (where people jog and bog through a muddy obstacle course). This is a very unusual use for a motocross track. REM will return next Saturday…and will be on the Grand Prix course.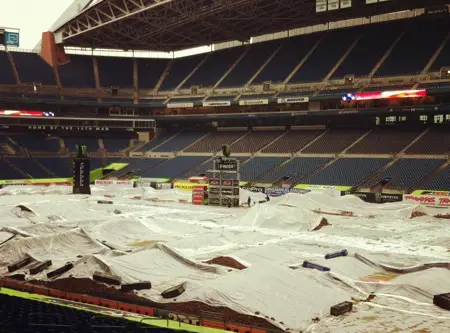 Jeff Canfield's view of the covered Seattle track.
If you want to take a shot at keeping track of Ryan Villopoto's great season, you can do the math this way. Every victory earns him a reported $100,000 bonus from Kawasaki. He has nine wins so far in 2012. Thus, $900,000. Every Championship earns Ryan a $1,000,000 bonus. The tally for 2012 (between race and Championships bonuses) is currently $1,900,000. If he wins the AMA 450 National Championship, he will make another one million dollar bonus…and there is an additional bonus in most factory rider contracts that pays a third million for winning two Championships in a single year. Plus, last year Villopoto won the Monster Million in Las Vegas…which paid $1,000,000. None of this takes into account his Kawasaki salary, clothing deals or associated sponsors…plus their weekly win and Championship bonuses.
Thanks to a little bit of NASCAR strategy, Travis Pastrana is guaranteed that he will be in the field for his NASCAR Nationwide debut in Richmond on April 27. Typically, a rookie with no points has to "Go or go home"?which means they have to qualify on speed, but Pastrana's team owner Michael Waltrip made a deal to join forces with the RAB Racing team (which has one of the guaranteed 35 starting slots in the 43-car field). The RAB number 9 car was raced by Kenny Wallace before and has a guaranteed spot. It will now become Travis' number 99 car (not 199)…and Travis will get in the race regardless of how slow or fast he is in timed qualifying.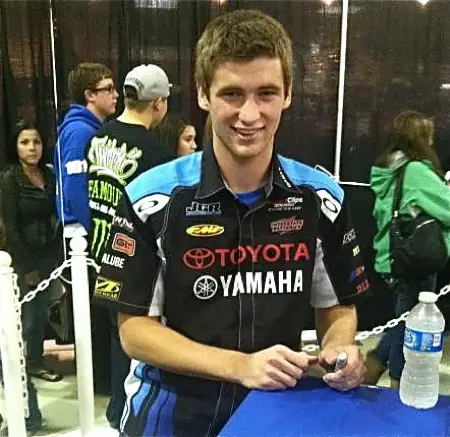 Davi Millsaps view of his new JGR teammate Gavin Faith.

Washougal owner Ralph Huffman has been in the hospital over the past week for surgery, but is recovering and should be coming home soon.
Livia Lancelot is an opponent of the way the FIM handles Women's motocross and only races a couple events a year to rub it in to Giuseppe Luongo. For 2012 she raced round one in Valkenswaard because it was paired with all the other classes (MX1, MX2, MX3 and WMX) and then she raced the second round because it was in her home country (France), but immediately after winning that race she announced that she wasn't racing any more events because she was going to prepare for the X Games (she thinks that is the most important Women's race in the world).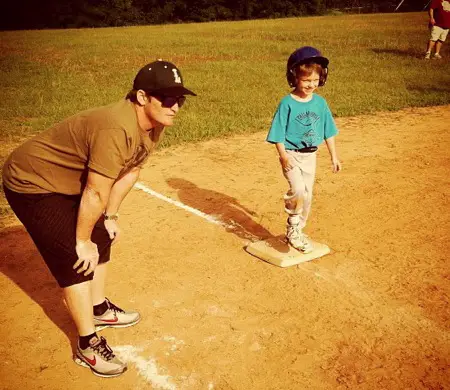 Ricky Carmichael coaching third base, while son Kaden gets ready to run.
British/Scottish GP rider Billy Mackenzie left England to start a new life in Australia a few years ago. Mackenzie hasn't set the world on fire Down Under, but he has been a contender on occasion. But, at the second round of the Aussie National Championships, the same round that claimed Ben Townley, the Scot got hurt and will now miss three to four months. Mackenzie suffered a torn scaphoid ligament. The Australian Kawasaki team may have to turn to the USA to find a fill-in rider. Lots of luck with finding an American rider who isn't injured.
As for Ben Townley, he will need at least four month to recover from his hip injury. In medical terms Ben suffered a femoral head associated acetabular rim fracture, which required open reduction and internal fixation with lag screws and a bone anchor.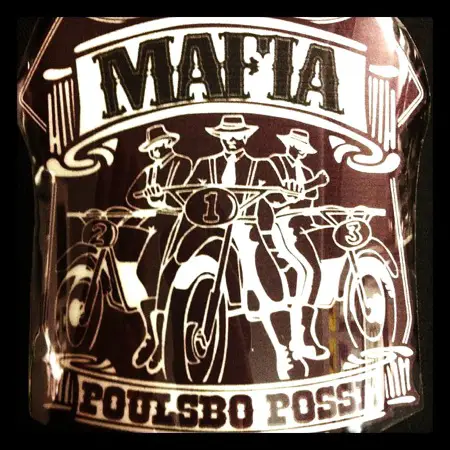 Ryan Villopoto's view of his new butt patch for this weekend.
Glen Helen is preparing for its traditional May event, only this year it isn't an AMA National or FIM Grand Prix, but instead will be round two of the Red Bull X-Fighters series on May 12. Red Bull will start transforming the REM pits and the lower portion of the REM race track into a freestyle arena starting after this weekend's events. Red Bull says that they expect the X-Fighters to bring 20,000 spectators to Glen Helen. For more info go to www.glenhelen.com
Motonews, which used to be a pay subscriber motocross forum, is now free to former subscribers. For more info go to www.motonews.com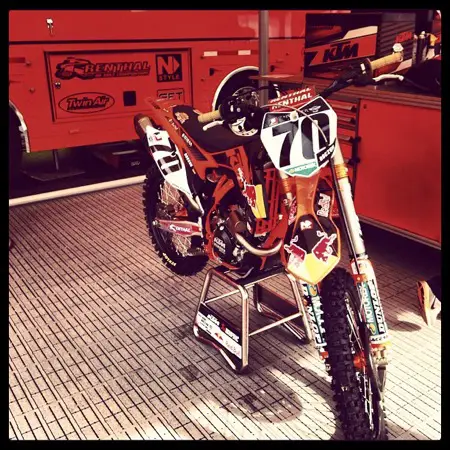 Ken Roczen's view of his KTM 350SXF for Seattle.
Amid all the hokey rumors about Stewart to Suzuki, JGR to sign Andrew Short and McBrooks team to fold there will always be a kernel of truth…but what is it? These rumors, started by a lonely fat guy in his basement in Des Moines, have the power to hurt (people and businesses). And, given that they are rarely true it does little good when they are refuted a week or two later. Why not just wait for the official announcement or the inevitable twitter leak before making wild claims. If Stewart leaves JGR it will go against his signed contract (and end his NASCAR hopes). Do you think a former NFL coach and NASCAR team owner hasn't dealt with contracts and petulant stars before? If Suzuki signs Bubba it will shock Suzuki's accountant who will have to find money that obviously doesn't exist since Suzuki dumped its team on Yoshimura and fired its team employees this year. Does Brett Metcalfe make the RM-Z450 look like the answer to every rider's dreams? Maybe Red Bull would like to put their money into a team for Stewart…but they already have KTM. If Andrew Short goes to JGR it means that James isn't doing the Nationals and if James isn't doing the AMA Nationals it means that his career is on the downward path in a big way (since he is barely doing the Supercross series). And, we don't think that James wants to race the Nationals…regardless of what he has said in the past. Remember Bubba started this season saying his only interest was in catching Jeremy McGrath's 72 win Supercross record. James won two races this year…and at that pace will catch Jeremy in about 15 years. If the Larry Brooks/Jeremy McGrath team folds, which they say won't happen, it isn't good because it means economy is so poor that good teams can't find good sponsors. Short's Seattle victory may help in the sponsor search.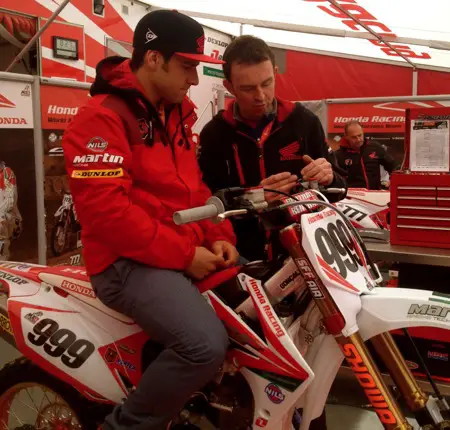 Rui Goncalves waiting for Saturday's qualifiers to start at the Bulgarian GP.

Dean Wilson will not be riding the Motocross des Nations for Team Great Britain in 2012. The ACU, Abbott to the AMA's Costello, said that it cost too much money to pay for Dean, who is Scottish, to race for the team. Not only have they dissed Dean, but they fired previous team manager Steve Dixon for spending too much money. Maybe Dean could pay his own way…or even better, the Scots could become an FIM affiliate and field their own team. In the past most of the British team has been from Scotland anyway.
Congrats to Justin Barcia on his 2012 AMA 250 East Regional Supercross Championship…and welcome to the 450 Supercross class in 2013. Barcia is just one of a small handful of riders who will have to move out of the 250 Supercross classes for 2013. Remember, riders are not forced to leave the 250 Nationals because it is a true-to-life National Championships. And, if the AMA and Feld combined the 250 East/West into one series, the 250 riders would not be bound by the "pointing out rules"…because it too would be a true-to-life Championship…as opposed to a regional support class.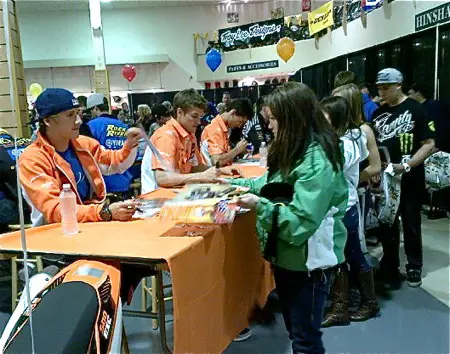 The KTM team signs autographs at Hinshaw's.
As for Barcia, it is assumed that Team Honda will hire him for 2013. Does that mean a three-man team at Honda (Canard, Brayton and Barcia)? Or will one of those riders be farmed out to a satellite team like Geico (hopefully with his works bike)? Or will one rider have to go? Would it be Brayton, who is attached to the Muscle Milk sponsorship, or Canard, who can't get a season under his belt without getting hurt, but is blazing fast? Time will tell.
Have you heard about the Thailand Grand Prix in 2013? Luongo's world-wide search for sanction fee money will soon lead the FIM Grand Prix teams into bankruptcy after trips to Mexico, Brazil, Thailand and announced plans for one other Asian and one other South American GP in 2013.
Ivan Tedesco came back to the Supercross series last weekend after missing most of the season with injury, but it was a brief return. Tedesco will miss Seattle to get more prep time in. In the meantime, Tyler Bowers will become the umpteenth fill-in rider for Hart & Huntington at Seattle?where he will join Kyle Regal another fill-in rider as the Dodge team. The original H&H team was Josh Hill, Ivan Tedesco, Kyle Partridge and Josh Hansen. None of those four are healthy at the moment. Maybe one of those riders would like to go to Australia when they heal up.
GAVIN FAITH: PROFESSIONAL FILL-IN RIDER WILL NOW REPLACE JAMES STEWART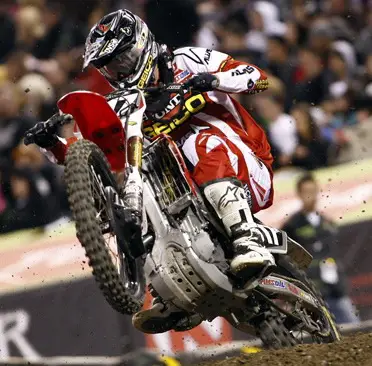 Privateer Gavin Faith has been on two of the biggest name teams in the sport already this season…three anyone?
Gavin Faith, who filled in earlier this season for Geico Honda's Wil Hahn, has been selected by the JGRMX/Toyota/Yamaha Team to fill in for James Stewart while Bubba recovers from a fractured bone in his hand sustained during a crash in Indianapolis.
Faith, 20, hails from Fort Dodge, Iowa. He has finished in the top ten in the 250 West earlier this season, and is looking forward to riding the JGRMX/Toyota/Yamaha prepared YZ450F in the premier 450 class at the Seattle (this weekend) and Salt Lake City (next weekend) of the 2012 AMA Supercross Championship. Stewart just began riding again and depending on the progress of his recovery may return for the final round on May 5, in Las Vegas.
WHERE IN THE WORLDS THE REM TOWER? JODY FLIES A U-2 MISSION OVER GLEN HELEN TO FIND IT
With the massive Red Bull X-Fighters event coming to the REM track on May 12, Red Bull asked Glen Helen if they could move or tear down the existing REM sign-up building on the REM track. Red Bull said that they would build Glen Helen a new building in any configuration that Glen Helen wanted. Jody and Feets Minert decided to fly out to Glen Helen in a Super Decathlon to investigate what was going on. When they got over the REM track, the tower was gone. Jody rolled the plane over and shot the photos below.

All that is left of the REM sign-up building is the checkerboard floor.
But, no matter how hard they looked, they couldn't find the building. They circled overhead, flew down canyons and looked high and low for the missing two-story building. Then, giving up, they climbed out to the South and started to fly away. That's when Feets Minert spotted the building. It was a half mile away over by Glen Helen's Lucas Oil Offroad Truck track.
A couple quick fly-bys revealed that the building was indeed intact, albeit without a floor. It was parked at the end of the front straight of the truck track. See the photos below.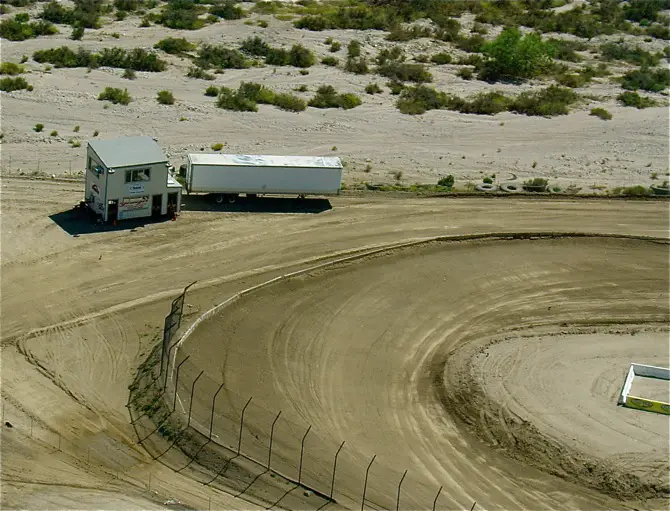 The building was moved a half-mile away and now sits next to the offroad truck track. If you look inside you will see that there is no floor (it's still up on the REM hill).

There would be excellent viewing of the Lucas Oil Truck races from the second story.

Here is a photo of the building before it was picked up and moved.
WHERE IN THE WORLD IS ZAP…& AND WHAT IS THE SEAT OTTER, SEAL AUGER, SEA OTHER?
Lots of motocross riders, mechanics, trainers and industry types passed up Seattle for the Sea Otter…blame training.

CHIROPRACTOR TO THE STARS! DR. STEVE NAVARRO TELL SHOW HE HELPS JUSTIN BARCIA

RICKY TAKES HIS RCU ON THE ROAD…TO JOLLY OLD ENGLAND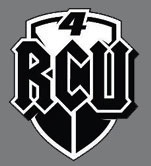 The Ricky Carmichael University (RCU) will take its show on the road when it travels to England's Fat Cat Moto Parc in Doncaster on Monday, June 18 and Tuesday, June 19. Students will have the opportunity to learn from 15-time AMA Champion Ricky Carmichael. Additionally, the RCU will be at Lake Elsinore on Monday, September 10, following the final round of the Lucas Oil AMA Pro Motocross Championship.
Jeff Emig, Jeff Stanton and Ricky's mom, Jeannie, will join Carmichael in teaching the proper body positioning and techniques. If you are in England and want to attend contact [email protected].
LEIB TO RETURN TO EUROPE…PUTS AMERICAN DREAM ON HOLD AGAIN


Michael Leib at the World Two-Stroke Championship.

Michael Leib will skip the Seattle, Salt Lake and maybe Las Vegas Supercrosses to take a gig as a fill-in rider for the injured Zach Osborne at thje Monster Energy/ Bike It/ Cosworth Yamaha team in Sevlievo, Bulgaria, and Fermo, Italy, over the next two weekends. This will be Lieb's first chance to race really good equipment in the GPs (after racing for Bud Kawasaki and Team Husqvarna in his first two years in Europe). Osborne's bike is Yamaha factory backed. Depending on how fast Zach heals, Leib could race more than two 250 World Championship events. Leib has been privateering it in the 250 West Supercross series and not getting much in the way of support from American teams. He did borrow a CR250 two-stroke and race the MTA World Two-Stroke Championship at Glen Helen, winning both motos convincingly. That is Lieb's only significant win in the USA as he moved to Europe straight out of the Loretta Lynn ranks and has never raced an AMA National.
SHOULDN'T YOUR NAME BE ON THIS LIST?


Star Yamaha teammates Kyle Peters (96) and Kyle Cunningham (19). There are 9 Kyles with AMA National numbers. Can you name them (answer at the bottom of the list)
MXA wants to help motocross fans by giving you an up-to-date list of every rider and his AMA National number leading into the Seattle Supercross this weekend. There are only four new riders on the pro license list this week (Todd Carlson, Ryan Abrigo, Colin Jurin and Noa Quinabo are highlighted in bold).
2012 AMA NATIONAL NUMBERS
1. Ryan Villopoto (450 MX/SX)
1. Dean Wilson (250 MX)
1. Broc Tickle (250 West?will not be used in 2012)
1. Justin Barcia (250 East)
2. Ryan Villopoto (will not be used in 2012)
3. Mike Brown
4. Available (to former National Champions)
5. Ryan Dungey
6. Available (to former National Champions)
7. James Stewart
8. Available (to former National Champions)
9. Ivan Tedesco
10. Justin Brayton
11. Kyle Chisholm
12. Blake Baggett
13. (Eli Tomac earned this number by elected to run 17 instead)
14. Kevin Windham
15. Dean Wilson
16. John Dowd
17. Eli Tomac
18. Davi Millsaps
19. Kyle Cunningham
20. Justin Barcia
21. Jake Weimer
22. Chad Reed
23. Gareth Swanepoel
24. Brett Metcalfe
25. Broc Tickle
26. Michael Byrne
27. Nick Wey
28. Tyla Rattray
29. Andrew Short
30. Alex Martin
31. Martin Davalos
32. Tommy Hahn
33. Josh Grant
34. Cole Seely
35. Darryn Durham
36. Kyle Regal
37. Malcolm Stewart
38. Marvin Musquin
39. Tye Simmonds
40. Gannon Audette
41. Trey Canard
42. Ricky Dietrich
43. Christian Craig
44. Jason Anderson
45. Nick Paluzzi
46. Les Smith
47. Chris Blose
48. Jimmy Albertson
49. Justin Bogle
50. Nico Izzi
51. Travis Baker
52. Ben Lamay
53. Ryan Sipes
54. Weston Peick
55. Lance Vincent
56. Austin Stroupe
57. Jake Canada
58. Will Hahn
59. Vince Friese
60. Matt Lemoine
61. Austin Howell
62. Travis Sewell
63. Colton Facciotti
64. Matt Boni
65. Ryan Morais
66. Jason Thomas
67. Scott Champion
68. Shane Sewell
69. Jimmy DeCotis
70. Ken Roczen
71. Kevin Rookstool
72. Jarred Browne
73. Josh Clark
74. Tyler Bowers
75. Josh Hill
76. Calle Aspegren
77. Lowell Spangler
78. Tommy Weeck
79. Tyler Medaglia
80. Kyle Keylon
81. Robert Kiniry
82. Justin Sipes
83. Kyle Partridge
84. Killy Rusk
85. Robert Marshall
86. Taylor Futrell
87. Matt Goerke
88. Ben Evans
89. Tyler Bright
90. Bryce Vallee
91. Dalton Carlson
92. Hunter Clements
93. A.J. Catanzaro
94. Cole Siebler
95. Chris Plouffe
96. Kyle Peters
97. Jeremy Medaglia
98. Tye Hames
99. Sean Hackley
100. Josh Hansen
102. Chris Gosselaar
105. Matt Moss
112. Ryan Marmont
117. Kelly Smith
119. Max Anstie
124. Ryan Clark
125. Daniel Blair
126. Hunter Hewitt
129. Vernon McKiddie
132. Kyle Beaton
133. Myles Tedder
143. Michael Horban
149. Casey Hinson
153. Gregory Crater
160. Cole Thompson
161. Todd Carlson
166. Dakota Tedder
170. Michael Leib
171. Cole Siebler
173. Travis Johnson
174. Chase Spears
175. Bruce Rutherford
187. Bryce Huffman
192. Cameron Lansing
200. Michael McDade
202. Tanner Young
208. Donald Vawser
211. Tevin Tapia
212. Auston Albers
214. Jason Kueber
216. Jared Boothroyd
219. Ryan Rangel
222. Chris Howell
224. Heath Harrison
225. Tyler McEwen
227. Cole Martinez
232. Billy Laninovich
244. Ryan Zimmer
247. Teddy Parks
251. James Justice
260. Nicholas Myers
275. Jeff Gibson
276. John Jelderda
285. Tony Archer
293. Brian Sjogren
304. Bradley Ripple
308. Nick Jackson
311. Jesse Rangas
312. Teddy Maier
314. Alex Ray
329. Chad Gores
333. Cody Mackie
335. Seth Caldwell
337. Jeremy O'Driscoll
338. Zach Osborne
339. Michael Thacker
346. Brandon Marley
349. Michael Willard
351. Jon-Paul Powell
352. Kevin Markwardt
354. Chris Johnson
357. Jacob Locks
374. Cody Gilmore
377. Christophe Pourcel
382. Preston Thomas
383. Brandon Rangel
384. Carl Schlacht
385. Adam Gulley
386. Aaron Gulley
393. Daniel Herrlein
394. Tanner Moore
404. Zack Freeberg
405. Joe Lafalce
406. Ryan Abrigo
407. Adam Chatfield
409. Dillon Huddleston
412. Levi Kilbarger
415. Nicholas Schmidt
423. Brandon Gillespie
429. Richard Rinauro
435. Scott Agostini
438. John Cal Baker
443. Jeffrey Mort
446. Frank Lettieri
447. Deven Raper
451. Rashidi Kerrison
459. Conrad Weiland
461. Dave Ginolfi
464. Mitchel Alcorn
466. Kerry Moore
476. Colin Jurin
480. Cory Green
498. Cody Robbins
501. Scotty Wennerstrom
505. Sean Lipanovich
508. Nick Click
512. Jorge Bujanda
513. Danny Pacini
516. Brian Foster
522. William Wichers
532. Ricky Renner
533. Gannon Audette
536. Erik Meusling
544. Morgan Burger
546. Kevin Urguhart
548. Broc Schmelyun
564. Jeremy Huddleston
565. Preston Mull
570. Beau Hudson
572. Zach Jaynes
583. Tyler Sjoberg
587. Dustin Kendall
588. Jerry Lumsden
599. Ronnie Hapner
606. Ronnie Stewart
610. Chris Tracy
611. Mason Glorioso
615. Daniel Aulseybrook
617. Gavin Faith
619. Mark Weishaar
620. Brad Nauditt
639. David Buller
643. Jake Oswald
647. Parker Eckman
652. Dustin Pipes
655. John Pauk
659. Justin Freund
661. Michael Lang
668. Billy Jurevich
675. Kyle Hussey
697. Kyle Goerke
670. Dylan Schmoke
684. Justin Kopcak
702. Cameron Stone
707. Alex Millican
708. Joe Perron
712. Justin Starling
713. Chad Cook
714. Shawn Rife
715. Phil Nicoletti
718. Matt Schneider
722. Adam Enticknap
726. Gared Steinke
727. Rhett Urseth
735. Travis Pitt
750. Jared Hicks
752. Bryce Stewart
754. Tyler Allen
757. Kevin W. Johnson
758. Jason Potter
764. Cody Lee
771. Terren O'Dell
772. Robert Noftz
773. Walt Van Olden
774. Preston Tilford
783. Beau Burnett
788. Matt Vonlinger
792. Bracken Hall
793. Yuta Ikegaya
794. Yoshiki Inagaki
800. Mike Alessi
801. Jeff Alessi
808. Noa Quinabo
812. Luke Vonlinger
831. Ryan Smith
848. Kendall Mason
854. Landen Powell
862. Ozzy Barbaree
865. Dario Marrazzo
870. Cyrille Coulon
878. Eric McKay
880. Canaan Barrilleaux
887. Daniel Sanders
902. Jesus Macias
903. Antonio Balbi
906. Killian Auberson
915. Adrien Lopes
918. Michael Akaydin
919. Shawn Rhinehart
927. P.J. Larsen
929. Travis Bell
930. Tom Parsons
941. Angelo Pellegrini
943. Carlos Oros
945. Michael Stryker
952. Adam Conway
956. Blake Wharton
963. Aviery Hickey
964. Dominque Thury
965. Travis Bright
968. Jackson Richardson
971. Nathan Malyszek
972. Michael Picone
973. Jean Baptiste Marrone
976. Josh Greco
979. Jonathon Withrow
981. Austin Politelli
985. Erdenebileg Khaliunbold
986. Topher Ingalls
992. Jean Ramos
996. Filip Thuresson
997. Linus Sandahl
(Answer: Kyle Chisholm, Kyle Cunningham, Kyle Regal, Kyle Keylon, Kyle Partridge, Kyle Peters, Kyle Beaton, Kyle Hussey and Kyle Goerke).