MXA'S WEEKEND NEWS ROUND-UP: WHAT HAPPENED WHILE YOU WERE BUSY RIDING, GOING TO FLOWER SHOWS & VISITING GRANNY
TWEET-CITY: LIKE PASSING NOTES IN AMERICAN HISTORY CLASS


NEW ZEALAND MX CHAMPIONSHIP: COPPINS & KING TAKE CROWNS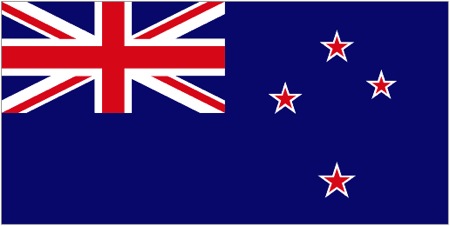 The New Zealand motocross championship ended with a surprise finish in the 250 class. Darryll King, now 43-years-old, won the final race of the NZ Championship to earn the 250 title over Scott Columb. Meanwhile Ben Townley swept the 450 classes three motos to take the 450 crown. The New Zealand series si over, but the Aussie title chase is just starting.
RESULTS TAUPO 450 CLASS
1. Ben Townley (Hon)…1-1-1
2. Cody Cooper (Suz)…2-2-2
3. Josh Coppins (Yam)…3-5-3
4. Justin McDonald (Hon)…5-3-4
5. Michael Philips (Hon)…4-4-9
6. Brad Groombridge (Hon)…6-6-5
7. Nick Sanders (Kaw)…9-7-7
8. Mason Phillips (Kaw)…8-9-10
9. Mitchell Rees (Yam)…15-8-6
10. Hamish Dobbyn (Hon)…7-D-8
RESULTS TAUPO 250 CLASS
1. Darryll King (Yam)…1-3-1
2. Cameron Dillon (Hon)…2-5-3
3. Rhys Carter (Suz)…4-1-11
4. Shaun Fogarty (KTM)…3-6-4
5. Daryl Hurley (Suz)…7-4-6
6. John Phillips (Hon)…9-12-2
7. Scott Columb (Suz)…8-2-D
8. Ethan Martens (Yam)…12-9-8
9. Kayne Lamont (Suz)…5-7-18
10. Cody Mackie (Hon)…6-D-5
FINAL 450 POINTS STANDINGS
1. Ben Townley…297
2. Josh Coppins…257
3. Cody Cooper…234
4. Justin McDonald…203
5. Michael Philips…189
6. Hamish Dobbyn…167
7. Brad Groombridge…161
8. Mason Phillips …147
9. Nick Sanders…142
10. Matt Hunt…106
FINAL 250 POINTS STANDINGS
1. Darryll King…266
2. Scott Columb…230
3. Rhys Carter…191
4. Peter Broxholme…178
5. Shaun Fogarty…170
6. Ethan Martens…162
7. Daryl Hurley…152
8. Jayden Jessup…138
9. Kieran Leigh…119
10. Damien King…119
INDY SUPERCROSS QUALIFYING: WHO MADE, WHO BARELY MADE IT AND WHO DIDN'T MAKE IT


Marvin Musquin took his 350SXF to sixth fastest time in the 450 lass (in front of Millsaps, Metcalfe and Alessi). Hoppenworld
The 450 class seems to be permanently frozen at 757 riders (which means that 17 of them have to sit and watch the night program every week. The absolute slowest 450 qualifying attempt was 1:21 (actually there were seven riders who couldn't crack the one minute mark). Meanwhile in the 250 East, 74 riders showed up for a shot at making it past daytime qualifying. 40 made the cut and 34 didn't.
THE TEN FASTEST 250 EAST QUALIFIERS
1. Justin Barcia…52.63
2. Ken Roczen…52.66
3. Justin Bogle…52.8
4. Kyle Cunningham…53.1
5. Blake Baggett..53.3
6. Jake Canada…53.4
7. Malcolm Stewart…53.6
8. Tyler Bowers…53.7
9. Matt Lemoine…53.72
10. Darryn Durham…54.0
Other notables: 12. Blake Baggett; 14. Austin Politelli; 18. Kyle Peters; 24. Jeff Gibson; 25. Cole Thompson; 26. Lance Vincent; 30. Tommy Weeck.
250 PENALTY BOX
Michael Picone lost his fastest lap for failing post-qualifying sound tests.
WHO DIDN'T MAKE THE 250 EAST CUT
Only the top 40 make it to the 250 East night show (out of the 74 who tried in Indy) and the difference between making the program and going home is often hundreds of a second. Justin Starling's 56.91 gave him the final and 40th spot in the night program. Here are the next closest, but not close enough, five.
41. Daniel Herrlein…57.1
42. Luke Vonlinger…57.23
43. Vernon McKiddie…57.24
44. Zach Freeberg…57.28
45. Chad Cook…57.6
THE TEN FASTEST 450 QUALIFIERS
1. Ryan Villopoto..51.5
2. James Stewart…51.6
3. Justin Brayton…52.3
4. Kevin Windham…51.4
5. Kyle Chisholm…52.6
6. Marvin Musquin…52.7
7. Davi Millsaps…52.74
8. Brett Metcalfe…52.78
9. Mike Alessi…53.0
10. Broc Tickle…53.2
Other notables: 11. Jake Weimer; 13. Josh Grant; 20. Matt Goerke; 18. Weston Peick; 19. Jeff Alessi; 21. Kyle Regal; 22. Cole Seely; 29. Josh Hansen; 37. Daniel Blair.
450 PENALTY BOX
No 450 riders lost their fastest laps timed for unsportsmanlike conduct, jumping when the red lights were on or failing post-qualifying sound tests.
WHO DIDN'T MAKE THE 450 CUT
Only 57 riders tried to make the 40-man night show in the 450 class?which meant 17 had to go home empty handed. Adam Enticknap was the 40th fastest and last qualifier (with a 57.34) to make the big show. Here are the next five riders who didn't make the cut.
41. Cameron Stone…56.38
42. Justin Freund…58.2
43. Jake Oswald…58.3
44. Scotty Wennerstrom…58.4
45. Ozzy Barbaree…58.6
JOSH GRANT EXPLAINS WHERE HE'S BEEN FOR THE LAST TWO MONTHS


HONDA TO BUILD A NEW PLANT THAT CAN PRODUCE 1,100,000 MOTORCYCLES A YEAR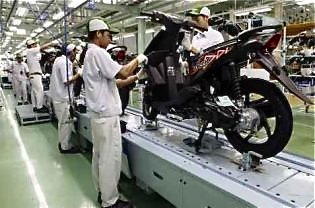 Honda will spend $340 million to build a new motorcycle factory in Indonesia. That gives Honda the ability to make 5.3 million motorcycles year. This is Honda's fourth motorcycle plant in Indonesia. It should be noted that this new plant will make small displacement street bikes, commuter bikes and scooters for the Asian market?not cruisers, dirt bikes or ATVs.
JAPANESE TRIALS CHAMPIONSHIP: WATCH WHAT YOSIAKI NOMOTO DOES AT 1:20

100 RARE DUCATIS TO BE AUCTIONED OFF ON MAY 11-12



The 100 bike collection of rare Ducatis owned by former GP racer Carlo Saltarelli will go up for auction in Monaco on May 11-12. Everyone loves the look and sound of the Italian marque, but MXA perused the catalog looking for the rarest of all Ducati's?Ducati dirt bikes (oh yeah, we threw one road racer in for measure).
1974 DUCATI 125CC TWO-STROKE ENDURO     


Yes Ducati made two-strokes as a way to expand their customer base?stopping after 1977. The 125 Regolarita Six Days was produced from 1975-77. Despite looking like a real enduro bike, the 238-pound Six Days was heavy as the exhaust pipe highlights. This bike is very rare
1970 DUCATI 160 SCRAMBLER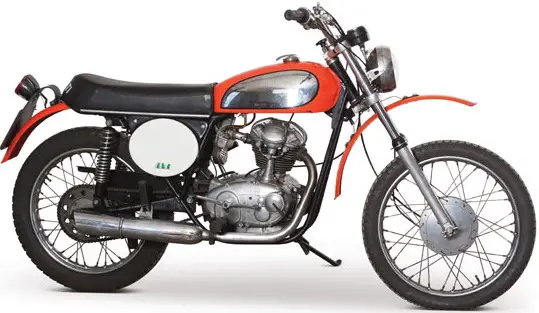 Jody always tells the story about lining up at a track near Corpus Christi, Texas, next to a guy on a modified Ducati 160 Scrambler and peppering the guy with so many questions about his odd-duck motocross bike that Jody forgot to put his bike in gear. The 160cc single overhead cam four-stroke engine was fitted in the 250 Scrambler frame and outfitted with Marzocchi forks.
1972 DUCATI 250 SCRAMBLER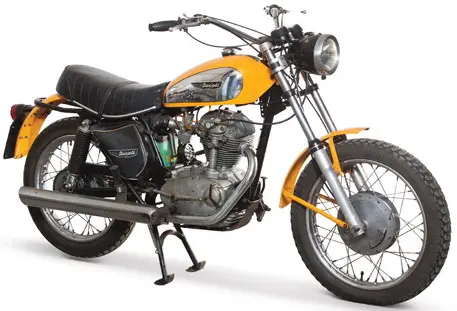 Although not intended for offroad competition, as evidenced by headlight and speedo, some 250 Scramblers were raced. They were quite heavy, but had a nice powerband.
1947 DUCATI CUCCIOLO 48


When the 48cc Ducati Cucciolo was launched immediately after WWII it was an overnight success in Italy. More than 200,000 were sold by 1950 (originally as an engine kit for bicycles). With a two-speed transmission, a Cucciolo-powered bicycle could manage 20 mph and travel 180 miles on a gallon of fuel. By the time production ended in 1955, the Cucciolo motor was installed in its own moped frame.
1974 DUCATI 750 SS CORSA


The 748cc, SOHC Desmo V-twin, shook up the racing world at the Imola 200 in 1972, when Paul Smart and Bruno Spaggiari ran away from World Champion Giacomo Agostini's works MV Agusta. This bikewas prepared at Reparto Corse Ducati and is Carlo Saltarelli's own 750 SS which he campaigned as a privateer in both 1974 and 1975.
For more info on the other 95 classic Ducatis go to www.rmauctions.com
THE ZACH ATTACK! PLUS HIS BIKE IT YAMAHA TEAMMATES ARNAUD TONUS, MEL POCOCK, SHAUN SIMPSON  & JOHNNY CASH

WHERE IN THE WORLD IS RICKY DIETRICH?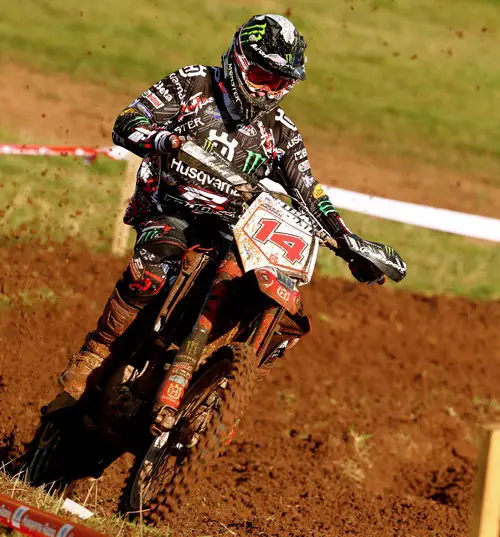 Ricky raced the AMA Nationals for both Team Kawasaki and Valli Yamaha.
Ricky Dietrich left the U.S. scene to race the 2012 FIM World Enduro Championship and while waiting for it to start raced the new British Sprint Enduro Championship. He battled with Taddy Blazusiak throughout the weekend, and while a few mistakes relegated him to third on Saturday's event, Dietrich was able to pull off a flawless performance on Sunday for the Elite win. It was Dietrich's first European victory, and his first race win since June 2010 (Cahuilla WORCS). We checked in with Ricky to hear about his weekend and what this win means to him to his preparation for the upcoming FIM Enduro World Championship.
Congratulations on your win! How was the race?
Thanks. The conditions were absolutely perfect. We managed to get the only two sunny days there are in England. The first round was crazy because it was frozen solid! Fortunately the first and second weekends were two totally different races. Like I said, the conditions were amazing, and I really enjoy the format.
Is it a relief to get this first win out of the way?
A little bit, yeah. I was definitely a little nervous, especially racing in this format. Each time you go out, you have to be 100%. You can't make a mistake and it literally comes down to split seconds that can win or lose the race. It's definitely different from American style offroad racing where you go out and race for a couple of hours and usually you know how your race is going, and you kinda settle in. Whereas this, you go out and you have to be flat-out every time, and you want to know test times when you come in and stuff like that. It was a bit more nerve wracking. At the same time, I was nervous to not screw it up! [laughs] It's different, but I think it's super fun.
Are the conditions in England similar to what you grew up riding in Washington?
Yeah, absolutely. Especially this weekend, it was very similar to what I've grown up riding. The Italians pride themselves on being very good at the enduro tests, which are usually a little bit more rocky, crazy, hairball-type tests. Everything that I rode since I've been here is really taking me back to what I grew up riding in Washington. Every time we go out to practice something, the Italians are like, "Oh, this is a very 'Italian' test. You need much practice at this." After I show up and I ride I'm like, "You guys don't understand… I was kinda groomed for this." It's very similar to what I grew up riding in Washington. I wouldn't call it easy, but it's very natural to me.

Ricky in England.
Even though you're back on top of the podium, your team feels like there's still a way to go before you're personally on top of your game. Do you agree?
Yeah, absolutely. It was a big win, obviously, but it's a small piece of a much bigger puzzle that we're building toward. It felt good to win and it was satisfying, but there's always the bigger goal to chase after. If anything, this was just a good boost for my personal confidence, and encouragement to keep working hard. I have been working hard since I've been over here. I've had some small setbacks with the twisting of the knee and all that, but that's finally not an issue anymore and out of the way. It feels like we're finally starting to see the light at the end of the tunnel. It's getting a lot brighter. My manager, Riff, has been working with me and he knows the hard work that I've put in, and how many times we've just been knocked back down. Everyone experiences hardship and tough times in their life, and it's really been crazy how much work and effort we've put in, just to have more roadblocks in our way that we have to keep tackling. To finally be able to win this race is a breath of fresh air, but at the same time, there are much bigger goals.
Speaking of roadblocks, talk about your recent knee injury.
It happened exactly six weeks ago now. I was practicing with Alex Salvini down at his place. We were just having fun, filming video, and I had to do a photoshoot for Husqvarna that day. We were really just having a fun day, and out of nowhere, I tweaked my knee doing something really stupid. I don't know why, but it seems like I always make my biggest mistakes when I'm not being serious, kinda like when I broke my arm on the parade lap in '07. [laughs] Stupid things happen when I'm just dorkin' around! I didn't do anything serious to it – if anything I just strained it or stretched it kind of like a minor dislocation. I needed a couple of weeks for the swelling to go down and just chill out. When I did the first round of the Enduro Sprint in the UK, I dabbed it and stretched it again. It really freaked me out and thought it was going to be one of those problems that you struggle with all year, but surprisingly it felt tremendously better extremely fast after that race. I think that race loosened it up and got the blood flowing through it. The swelling went away, and I haven't had a problem since.
See Ricky's helmet cam footage of his Sprint series special test below.
TONY CAIROLI? READY FOR THE SEASON? IS THIS THE UGLIEST HELMET EVER? IS HALF OF THIS VIDEO IS WASTED ON WARM-UP? WHERE IS MALAGROTTA?

FUEL INJECTED TWO-STROKE: NOT JUST EFI, BUT DIRECT INJECTION

2012 FIM WOMEN'S MOTOCROSS CHAMPIONSHIP SCHEDULE
Date          Venue                      Country
April 9 ……Valkenswaard……… .Netherlands
April 15….Castelnau de Levis….France
May 20……TBA………………………Italy
June 3……Mladina………………….Croatia
June 10….Orehova Vas………. ..Slovenia
July 1……..Senkvice……………….Slovakia
Aug. 19….Matterley Basin………Great Britain
Sept. 23…Teutschenthal…………Germany
WHEN YOU TALK TO ABOUT TWO-STROKES?THIS IS THE ULTIMATE SMOKER

FIM MX3 (470cc AND UP)  MOTOCROSS CHAMPIONSHIP SCHEDULE
Date          Venue                      Country
April 9 ……Valkenswaard…………Netherlands
April 15….Castelnau de Levis….France
May 13…..Troyan……………………Bulgaria
May 20……TBA………………………Italy
June 3……Mladina………………….Croatia
June 10….Orehova Vas………….Slovenia
July 1……..Senkvice……………….Slovakia
Aug. 19….Matterley Basin………Great Britain
Sept. 9…..Agueda………………….Portugal
Sept. 23…Teutschenthal…………Germany
GAUTIER PAULIN'S 100% GOGGLE VIDEO: PLUS YOU GET TO SEE FRANCE'S VALENCE TRACK

WHERE IN THE WORLD IS BRIAN MYERSCOUGH?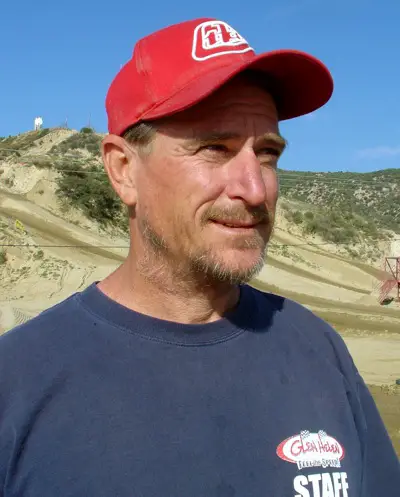 Brian Myerscough.
Do you remember Flyin' Brian Myerscough? The factory Suzuki rider finished third in the AMA 125 Nationals twice (1978-79), plus fourth (1980) and fifth (1983). He was also fifth in the 1985 250 Nationals. Brian won the Hangtown and Saddleback 125 Nationals during his career. Today, Brian Myerscough works at Glen Helen Raceway.
FREE CATALOG: 2012 MATRIX CONCEPTS. 1.7 SOLUTIONS PRODUCT CATALOG


Click here to see the 2012matrix concepts catalog:
issuu.com/matrixconcepts/docs/2012_matrix_catalog_singles_lo?mode=window&backgroundColor=%23222222