MXA'S WEEKEND NEWS ROUND-UP: WHAT YOU MISSED IN THE MOTOCROSS WORLD WHILE YOU WERE OUT BUYING VALENTINE'S DAY GIFTS- YOU DID REMEMBER, DIDN'T YOU?

TAKE A RIDE WITH JAMES STEWART AS HE SHOWS YOU THE FAST LINE…WITHOUT THE CRASH THIS TIME

BRACE-GATE: WEIMER'S ATLAS NECK BRACE MYSTERY SOLVED


When Jake Weimer wore an Alpinestars neck brace in San Diego het fired up a mini-tempest over whether he had left Atlas Brace Technologies, but the answer is less sinister than that. Atlas Braces' Brady Sheren explains why Jake wasn't wearing his normal Atlas brace.

The Atlas neck brace.
"We just had a small issue with Jake's pre-production brace that he wasn't able to get fixed in time for the race. It is just a little growing pain. We have it all fixed up now and for production…that's what real world testing is for?to work out the kinks. All is good and now and Jake will be back in a brace next weekend. Since Jake didn't have a spare brace with him, and he didn't feel comfortable without wearing one, I told him to do whatever he was comfortable doing (even wearing an A-star). That's his job and he needs to be comfortable doing it."
SAN DIEGO SUPERCROSS RESULTS


Three wins out of six races, but still no breathing room. Ryan Villopoto leads Chad Reed by 6 points and Ryan Dungey by 10. James Stewart's crash in sand Diego makes him more than a full race behind Villopoto and Reed.
450 CLASS:
1. Ryan Villopoto…Kaw
2. Chad Reed,,,Hon
3. Ryan Dungey…KTM
4. Brett Metcalfe…Suz
5. Josh Hansen…Kaw
6. Justin Brayton…Hon
7. Davi Millsaps…Yam
8. Kyle Chisholm…Kaw
9. Mike Alessi…Suz
10. Nick Wey…Kaw
11. Jason Thomas…Hon
12. Cody Mackie…Kaw
13. Weston Peick…Kaw
14. Bobby Kiniry…Yam
15. James Stewart…Yam
16. Kevin Windham…Hon
17. Matt Goerke…Suz
18. Broc Tickle…Kaw
19. Kyle Partridge…Kaw
20. Jake Weimer…Kaw
450 POINTS
1. Ryan Villopoto…133
2. Chad Reed…127
3. Ryan Dungey…123
4. James Stewart…101
5. Kevin Windham…78
6. Brett Metcalfe…75
7. Jake Weimer…72
8. Davi Millsaps…70
9. Justin Brayton…68
10. Josh Hansen…64
250 WEST:
1. Dean Wilson…Kaw
2. Cole Seely…Hon
3. Matt Moss…KTM
4. Gareth Swanepoel…Yam
5. Nico Izzi…Yam
6. Gavin Faith…Hon
7. Billy Laninovich…Hon
8. Travis Baker…Hon
9. Vince Friese…Hon
10. Nick Paluzzi…Kaw
11. Kyle Beaton…Kaw
12. Bruce Rutherford…Hon
13. Max Antsie..Hon
14. Killy Rusk…Hon
15. Martin Davalos…Suz
16. Marvin Musquin..KTM
17. Jason Anderson…Suz
18. Jean Carlos Ramos…Hon
19. Scott Champion…Hon
20. Eli Tomac…Hon

Marvin Musquin crashed hard in the whoops and finished 16th, but is still fourth in 250 West points leading into the West hiatus. Photo: Hoppenworld

250 WEST POINTS
1. Dean Wilson…116
2. Eli Tomac…114
3. Cole Seely…101
4. Marvin Musquin…89
5. Nico Izzi…78
6. Matt Moss…73
7. Zach Osborne…67
8. Travis Baker…63
9. Tyla Rattray…60
10. Jason Anderson…58
POST-RACE INTERVIEW! HOW COLE SEELY'S NIGHT WENT

TWEET-CITY: THE MODERN VERSION OF JUNGLE DRUMS

TIMED QUALIFYING VIDEO: WATCH VILLOPOTO, DUNGEY AND STEWART STRUGGLE IN THE WHOOPS, WHILE REED, WINDHAM AND WEIMER SAIL RIGHT THROUGH

CHAD EXPLAINS WHY HE DIDN'T DO INTERVIEWS AFTER LAST WEEK'S RACE
"I was cramping up gnarly in my stomach…I just pretty much focused on who was in fourth and tried to maintain that gap."

SAN DIEGO SUPERCROSS TIMED QUALIFYING BREAKDOWN
Supercross is back to the super short track designs with a San Diego track that hovered just above 45 seconds. Last week's fast 250 qualifier, Nico Izzi, dropped to seventh fastest this week…as Eli Tomac took command of timed qualifying just like he has the 250 West series. In the 450 class, last week's fastest qualifier, Justin Brayton crashed hard in practice and took a mule ride…but came back to race the night program.
THE TEN FASTEST 250 WEST QUALIFIERS
   1. Eli Tomac…56.45
   2. Dean Wilson…46.77
   3. Martin Davalos…47.13
   4. Jason Anderson…47.29
   5. Cole Seely…47.42
   6. Marvin Musquin..47.65
   7. Nico Izzi…47.87
   8. Matt Moss…48.24
   9. Billy Laninovich…48.44
   10. Travis Baker…48.65
250 PENALTY BOX
Erik Meusling, Topher Ingalls and Yuta Ikegaya had their fastest times taken away for jumping when the red lights were on. Parker Eckman was black flagged for unsportsmanlike conduct. Brian Foster, Billy Laninovich and Vince Friese lost their fastest times for failing the post-qualifying sound test.
WHO DIDN'T MAKE THE 250 WEST CUT
Only the top 40 make it to the 250 West night show (out of the 53 who tried in San Diego) and the difference between making the program and going home is often hundreds of a second. Here are the five men who came the closest?last week Parker Eckman was the last man to get into the night show, this week he was the first man who didn't make the cut. Jesse Kangas beat Parker out for 40th place two-tenths of a second was the last man in with a 1:02.985.
   41. Parker Eckman…52.12
   42. Myles Tedder…52.17
   43. Travis Bell…52.32
   44. Erik Meusling…52.55
   45. Yuta Ikegaya…52.73
THE TEN FASTEST 450 QUALIFIERS
   1. James Stewart…46.26
   2. Ryan Villopoto..46.37
   3. Chad Reed…46.50
   4. Kevin Windham…46.58
   5. Ryan Dungey…46.97
   6. Jake Weimer…47.22
   7. Josh Hansen…47.42
   8. Davi Millsaps…47.523
   9. Andrew Short…47.526
   10. Broc Tickle…47.55
450 PENALTY BOX
Jeremy O'Driscoll, Robert Noftz andMichael Horban had their fastest times taken away for jumping when the red lights were on. Austin Howell, Davi Millsaps and Austin Stroupe lost their fastest times for failing the post-qualifying sound test.
WHO DIDN'T MAKE THE 450 CUT
Only 50 riders tried to make the 40-man night show in the 450 class?which meant that only ten had to go home empty handed. There were no surprises in qualifying as Austin Howell was the 40th fastest qualifier (with a 51.41) and made the big show. Here are the next five riders who didn't make the cut.
   41. Donald Vawser…51/57
   42. Dustin Pipes…51.57
   43. Teddy Parks…51.63
   44. Jake Oswald…51.79
   45. Heath Harrison…52.03
BEN TOWNLEY WINS ROUND ONE OF KIWI CHAMPIONSHIP SERIES


Ben Townley dominated the opening round of the New Zealand Motocross Championships by winning all three motos over Josh Coppins, Justin McDonald and Cody Cooper at Timaru. Meanwhile in the 250 class, Scott Columb defeated the evergreen Darryl King and Daryl Hurley.
Townley, a former 250 World Champion, was unbeatable and healthy, and plans to race both the Australian and New Zealand Championship?while trying to squeeze in some AMA Nationals also. Runner-up Josh Coppins  went 2-2-2, but said that Townley was just "a bit quicker."
Scott Columb won the 250 class, but only won one moto?going 2-2-1. Ageless Darryll King went 1-3-2 with Daryl Hurley in third with a 4-1-3.
ROUND ONE RESULTS: NEW ZEALAND CHAMPIONSHIP
450 class
1. Ben Townley
2. Josh Coppins
3. Justin McDonald
4. Cody Cooper
5. Michael Phillips
6. Hamish Dobbyn
7. Brad Groombridge
8. Mason Phillips
9. Nick Saunders
10. Bjarne Frederiksen
250 Class
1. Scott Columb
2. Darryll King
3. Daryl Hurley
4. Rhys Carter
5. Ethan Martens
6. Luke Burkhart
7. Jayden Jessup
8. Peter Broxholme
9. Campbell King
10. Geran Stapleton
GIBSON WINS FRESNO ARENACROSS, BUT BOWERS STILL LEADS THE POINTS


A huge crowd greeted the tenth round of the 2012 AMA Arenacross Series season at Fresno's Save Mart Center. Honda's Jeff Gibson won his third race of the season to close in on current Arenacross points leader Tyler Bowers.
Gibson kicked off the 25-lap Arenacross main event by grabbing the holeshot and an early lead, but was trailed closely by Bowers. Six laps in, while gaining considerable ground on Gibson, Bowers crashed in the rhythm section and allowed Gibson to lengthen his lead.  Chad Johnson took over second, but was later passed by Bowers. Gibson went on to lead all 25 laps to take home the win with Bowers and Johnson finishing in second and third, respectively. Gibson now sits 18 points behind Bowers as the AMA Arenacross Series continues its western swing.
FRESNO ARENACROSS RESULTS:
1. Jeff Gibson…Hon
2. Tyler Bowers…Kaw
3. Chad Johnson…Kaw
4. Willy Browning…KTM
5. Zach Ames…Kaw
6. Travis Sewell…KTM
7. Cole Siebler…Hond
8. Nathan Skaggs…Hon
9. Michael Willard…KTM
10. Daniel Blair… KTM
ARENACROSS CLASS POINTS STANDINGS
(After 16 of 19 events)
1. Tyler Bowers… 352  
2. Jeff Gibson…334
3. Chad Johnson….268  
4. Kelly Smith…250
5. Zach Ames…236
6. Nathan Skaggs…223
7. Willy Browning…191
8. Travis Sewell…141
9. Josh Demuth… 127  
10. Michael Willard…125
THE PRIVATEERS: MXA TALKS TO MICHAEL LEIB ABOUT THE LIFE OF A SUPERCROSS PRIVATEER (UNFORTUNATELY HE GOT HIS BELL RUNG IN SAN DIEGO, BUT IS OKAY)

WOMEN'S WORLD CHAMP STEFFI LAIER SIGNS WITH RABBIT RACING…FOR LIMITED SEASON


The state of the Women's World Motocross Championship is in such tatters that the current champ (right) would rather race the Dutch Women's Championship than the GP series.
Steffi Laier has been signed up by the Dutch Rabbit Racing Team to race Kawasakis in three WMX GPs ( Valkenswaard, Matterley Basin and Teutschenthal), the Dutch women's series and the X-Games. Steffi will be sponsored by Red Bull.

COMING SOON! MUD? THE EURO VERSION OF AN MX VIDEO GAME….MAYBE & MAYBE NOT


"Mud ? FIM Motocross World Championship" is the only videogame that exclusively features the FIM Grand Prix, as well as the Monster Energy FIM Motocross of Nations. The brand new game engine features 14 different bikes, 84 riders (including stars such as Ryan Villopoto, Tony Cairoli, Chad Reed, Ryan Dungey and Ken Roczen) and 12 official GP tracks (inclduing Lommel), and also features fully deformable terrain conditions, a realistic MX handling model and much more.
Developed by Italian software developer Milestone and published worldwide by Black Bean Games, MUD is scheduled for release in April 2012 for Xbox 360, PlayStation3 and PC. For more info go to www.mudthegame.com.
LOST GEM! WHAT IN THE WORLD IS MXA's DENNIS STAPLETON DOING IN THIS VIDEO
This is 49 seconds that you'll never get back…and even we don't have a clue what this video is about. We'd ask Dennis but since he's off to some far reaches of the earth…Denmark, we think…we'll have to wait until he comes back on Tuesday.

RESULTS: DANISH SUPERCROSS AT HERNING

We tracked down MXA's Dennis Stapleton and his buddy Tiger Lacey. They are at the Herning Supercross in Denmark. On Friday night Dennis and Tiger got fifth in their respective heats and Tiger made the main when he finished second in his semi?from there he ended up fourth in the main event. Here are the results from night one. On saturday night nether American made the main event, but Toger Lacey ended up eighth overall on two-day points.
HERNING SUPERCROSS RESULTS: FRIDAY NIGHT
1. Joaquim Rodrigues…Hon
2. Florent Richier…Kaw)
3. Kasper Lynggard…Kaw
4. Tiger Lacey…Kaw
5. Thomas Ramette…Suz
6. Fabien Izoird…Yam
7. Khounsith Vongsana…Suz
8. Michael Musquin…Hon
9. Nicolai M. Hansen…Suz
10. Dennis Ullrich…KTM
HERNING SUPERCROSS RESULTS: SATURDAY NIGHT
1. Joaquim Rodrigues…Hon
2. Florent Richier…Kaw
3. Yohan Lafont…Yam
4. Fabien Izoird…Yam
5. Dennis Ullrich…KTM
6. Nicolai M. Hansen…Suz
7. Jurgen Wybo…Kaw
8. Khounsith Vongsana…Suz
9. Dano Aulseybrook…Suz
10. Ludovic Macler…Yam
THIS ISN'T MOTOCROSS, BUT….KTM 250 SINGLE-CYLINDER MOTO3 ROAD RACER FASTEST IN MOTOGP TESTING


The KTM Moto3 effort includes Hector Fabel, Alberto Moncayo, Miklas Ajo, Brad Binder, Arthur Sissis, Danny Kent, Luis Salom, Zuifahmin Khairuddin and Sandro Cortese. Photo: F Weiss
It is hard to believe that road racing has replaced the venerable 125cc two-stroke with a single-cylinder 250 four-stroke, but the rules are set in stone. At the preseason tests in Valencia, KTM's Sandro Cortese of the Red Bull KTM Ajo Moto3 Team was fastest for the third consecutive day in the first round of official tests for the new MotoGP class.

Danny Kent.                                      Photo: F Weiss
Cortese also managed to improve his lap times each day as teams running KTM and KTM-driven bikes continue to work hard on their pre-season preparations. "I had a very good feeling right from the first day to the end of tests and we improved a lot as we get the bike ready for the season. With KTM as the factory team we have a lot of support and I think I am in a better position than in previous years," said Cortese at the conclusion of the training leading up to the opening round in Qatar.

ARAI IS PROUD OF THE NEW VX-PRO 3 PRIDE GRAPHICS


Among the new graphic designs Arai has introduced in its 2012 VX-Pro3 dirt-helmet line is the "Pride" that features unusual typographic and visual variations on the Arai logo. It is available now, in three different colorways: Black, Blue, and Orange.

Most of the Pro3's features and innovations point to the Arai family's philosophy and three generations of emphasis on rider safety above all. First is Arai's groundbreaking (and now copied) Emergency-Release Cheek Pad system created to allow easier access to an unresponsive rider. The helmet's shell is rounded instead of ridged, which, along with the rounded (instead of pointed) chinbar, amplify Arai's belief that rounder, smoother surfaces have less chance of digging in and twisting in a spill than those with "exaggerated ridges and creases." The company also believes the smooth shell surface helps it do its main job better: quickly and smoothly dissipating impact energy.

Arai says ventilation is another key benefit of the VX-Pro3. Its top-mount diffuser technology is borrowed from Arai's high-speed road racing helmet. The diffuser's large ventilation ducts utilize low-pressure areas behind the vent to draw strong airflow through the entire helmet, even at moderate speeds on tighter tracks. The "radical" peak design actually scavenges and forces more air into the forehead vent ports for improved cooling. Arai's VX-PRO3 comes in sizes XS to XXL. Suggested retails range from $549.95 for solids, to $679.95 for the new "Pride" and other graphic designs. For info and the location of your nearest Arai retailer go to www.AraiAmericas.com/vxpro3.
1.7 CLEANING SOLUTION ARE READY TO SOLVE YOUR PROBLEMS



Matrix Concepts is pleased to announce the worldwide launch of the new 1.7 Cleaning Solutions line. After 18 months of development and field-testing by some of the top mechanics and teams in the world, the complete chemical line is ready for release today.
ARE YOU READY FOR HANGTOWN? KTM IS…WITH THE FAN EXPERIENCE

KTM and FMF will partnered again to bring the "KTM/FMF Motocross Fan Experience" to the 2012 AMA 250/450 nationals this summer. The events will take place this summer and in conjunction with the Hangtown, Unadilla and Steel City Nationals. The KTM/FMF Motocross Fan Experience was sold out at three venues last year, so eneter soon.   
WITH EACH FAN EXPERIENCE TICKET THE HOLDER GETS…
    1. Race day admission pass.
    2. All-day pit access pass.
    3. Catered lunch.
    4. Access to KTM exclusive trackside seating area with Live Timing Screens.
    5. Special Autograph Signing with KTM Factory Riders.
    6. Post-race Track Walk with explanation of the various elements of the race track led by Red Bull/KTM Team Coordinator Casey Lytle.
    7. KTM/FMF event T-shirt.
    8. A package of this type typically runs for over a $200 value. KTM has partnered with MX Sports to subsidize the tickets for KTM fans and owners and will be offering tickets for only $90.00. A very limited amount of tickets are available per event. To order your tickets go www.ktmorangeevents.com.
DIRT BIKE TECH VIDEO: HOW TO SET SAG

NOW YOU CAN GET "MOTOCROSS ACTION" ON YOUR IPHONE OR IPAD


The new MXA App lets you download the latest issue of MXA right to your iphone or ipad. Its all the things you love about Motocross Action in a new digital format. The app saves the magazine on your mobile device so there is no waiting to load the next page and no lag time. This is also the cheapest way to subscribe ($8.99) or to buy a single issue ($2.99). Go to itunes.apple.com/us/app/motocross-action-magazine/id497706566?mt=8 and check out the newest way to read Motocross Action.
Jody says, "Don't be foolish. Subscribe the old way and your copy of MXA will be entrusted to a federal official dressed in a blue uniform. Why take any chances when you can trust the post office."
THE PRIVATEERS: MXA TALKS TO JARED HICKS ABOUT THE LIFE OF A SUPERCROSS PRIVATEER (OKAY, WE ADMIT TO BEING FRIENDS WITH HIM)


WHO IS THE HOLESHOT KING OF 2012?


Davi (18) and K-Dub (14) have come up dry so far this year, but Jake Weimer (21) hit the jackpot in Dodger Stadium. It pays $1500 to holeshot the 450 class and $1000 in the 250 class.
It is hard to say who the holeshot king will be by the end of the 2012 AMA Supercross series, but after six rounds three riders have a slight edge (Martin Davalos and Vince Friese, 250, and Ryan Villopoto, 450) It should be noted that the 250 West series is only eight races long?so there are only two holeshots left to get and they don't come until much later in the series. As for the 450 class?they have 11 races to go.
450 HOLESHOTS
Anaheim 1…Ryan Villopoto
Phoenix…Ryan Dungey
Los Angeles…Jake Weimer
Oakland…Chad Reed
Anaheim II…Ryan Villopoto
San Diego…Brett Metcalfe

250 HOLESHOTS
Anaheim 1…Vince Friese
Phoenix…Tyla Rattray
Los Angeles…Martin Davalos
Oakland…Martin Davalos
Anaheim II…Eli Tomac
San Diego…Vince Friese

MEET AMA TECH INSPECTOR TIM McADAMS & FIND OUT WHAT HE IS LOOKING FOR

WINDHAM & THE HOI POLLOI


When you race in L.A. you get to hobnob with the hoi polloi of TV and movies. In this Michael "Rock" Rigdon photo, Kevin Windham chats with Barrry Weiss. Who is Barry Weiss? He stars on the A&E TV show "Storage Wars" about a group of people who bid on abandoned storage lockers to see if they can find hidden treasure. Barry is the suave one.
THIS WEEK BIRTHDAY BOYS: HAPPY, HAPPY DAY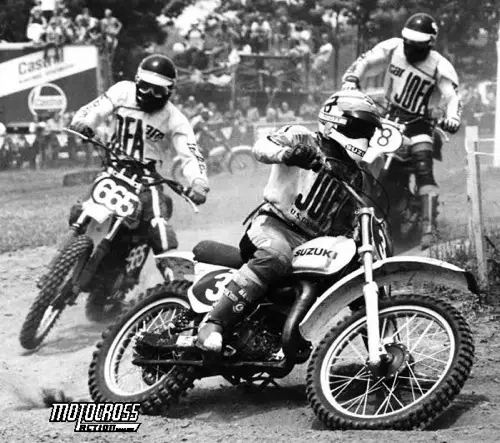 Gaston Rahier…Feb. 1

Selvaraj Narayana…Feb. 2

Guennady Moissev…Feb. 3

Tony DiStefano…Feb.6

Travis Preston…Feb. 6

Livia Lancelot…Feb. 11



Mike LaRocco…Feb. 12
GOIN' GANGSTA! BIG GEEZ IS IN THE HOUSE WITH JUSTIN BOGLE, DEAN WILSON, TYLER VILLOPOTO (61) & TOMMY WEECK (78)

WE KNOW YOU CAN'T READ THIS…UNLESS YOU WERE HOME SCHOOLED IN FRANCE, BUT CHRISTOPHE POURCEL IS GOOD FOLK

ChrIstophe Pourcel held a special ride day Sunday to raise money for a charity that helps sick children in a Marseilles hospital. It was held at Chateauneuf les Martigues . Not only that but, Christophe just signed a new clothing deal to wear UFO clothes?and he will have an exclusive CP377 Replica line which will be sold on his christophepourcel.com website with all proceeds going to the hospital.

IT'S ONLY 9 HOURS: ANY AMATEUR FAMILY CAN DO THAT IN THEIR SLEEP (LITERALLY)


Ricky Carmichael, MX Sports and MillCreek have worked together to clarify the race schedule for their respective events. Families wishing to participate in both the Ricky Carmichael Daytona Amateur Supercross (March 11 and 12) and the MillCreek Spring Classic (March 13-17) are able to do so.
The Ricky Carmichael Daytona Amateur Supercross is scheduled to be complete by 4 p.m. Monday evening, so those wishing to go to MillCreek will have no problem getting to Pell City, Alabama. According to Google, it is 515 miles from Daytona International Speedway to MillCreek Motocross Park, making the trip a smooth nine-hour drive. For those wishing to participate in the two days of racing at the Ricky Carmichael Amateur Supercross, MillCreek will be happy to make accommodations for late arrivals coming from Daytona. To sign-up for the Millcreek Spring Class go here: www.mxentry.com/Scripts/frmRider.asp?key=65&SeriesName=RPM&idCategory=178
THIEVES STEAL $1.5 MILLION DOLLARS AND TWO MOTORCYCLES…NOPE, MAKE THAT TWO MOTORCYCLES WORTH $1.5 MIL


The 1914 Cyclone is so rare that it will be hard to unload.

We think the second bike was not a 1952 Honda as reported in the newspapers or a Kawasaki as stated in the TV reports, but a 1963 Honda CR93.
According to the L.A. Times, two thieves kicked in the door of a Bel-Air, California, home and threatened the owner with a Taser, while they stole his vintage 1914 Cyclone and a 1950s Honda racing bike. The men left the scene of the crime in a van that had "Rent Me for $19" emblazoned on it.
The Cyclone engines overhead-cams were driven by a unique vertical shaft with beveled-gear ends, and the cylinder-head had a hemispherical combustion chamber. The Cyclone engine produced 45 horsepower, and was capable of a 110 mph top speed. Although the Cyclone had a short-lived history, the motorcycle did receive notoriety on the board-track and dirt-track racing circuit. In 1914, the Cyclone broke the one-mile speed record, coming in at just over 35 seconds. Over the next few years the Cyclone won several races, earning it the nickname of the "speed demon."
The owner of a million-dollar, one-of-a-kind, 1914 twin-cylinder Cyclone motorcycle thinks the crooks might have followed him home from the Beverly Hills Concours D'Elegance car show on Rodeo Drive. The rare Cyclone will be very hard to sell. If you see a guy at your local motocross track with a bright yellow motorcyle (and it not a Suzuki), call detectives at (310) 444-1540.

EVERY AMA NATIONAL NUMBER (FROM 1 TO 997)


Here are a bunch of numbers?just compare them to the list below to see who's who.
It is easy to find out who's number 11 (Kyle Chisholm) or 21 (Jake Weimer) or even 54 (Weston Peick), but have you ever tried to find out who is AMA National number 774? The answer is Preston Tilford.
To make life easier, MXA has compiled a complete list of active AMA National numbers for 2012 (Up to the San Diego Supercross). We will update it with every event and add more names and numbers as young riders race enter the AMA circuit.
1. Ryan Villopoto (450 MX/SX)
1. Dean Wilson (250 MX)
1. Broc Tickle(250 West)
1. Justin Barcia (250 East)
2. Ryan Villopoto (will not be used in 2012)
3. Mike Brown
5. Ryan Dungey
7. James Stewart
9. Ivan Tedesco
10. Justin Brayton
11. Kyle Chisholm
12. Blake Baggett
14. Kevin Windham
15. Dean Wilson
16. John Dowd
17. Eli Tomac
18. Davi Millsaps
19. Kyle Cunningham
20. Justin Barcia
21. Jake Weimer
22. Chad Reed
23. Gareth Swanepoel
24. Brett Mecalfe
25. Broc Tickle
26. Michael Byrne
27. Nick Wey
28. Tyla Rattray
29. Andrew Short
30. Alex Martin
31. Martin Davalos
32. Tommy Hahn
33. Josh Grant
34. Cole Seely
35. Darryn Durham
36. Kyle Regal
37. Malcom Stewart
38. Marvin Musquin
39. Tye Simmonds
40. Gannon Audette
41. Trey Canard
42. Ricky Dietrich
43. Christian Craig
44. Jason Anderson
45. Nick Paluzzi
46. Les Smith
47. Chris Blose
48. Jimmy Albertson
49. Justin Bogle
50. Nico Izzi
51. Travis Baker
52. Ben Lamay
53. Ryan Sipes
54. Weston Peick
55. Lance Vincent
56. Austin Stroupe
57. Jake Canada
58. Will Hahn
59. Vince Friese
60. Matt Lemoine
61. Austin Howell
62. Travis Sewell
63. Colton Facciotti
64. Matt Boni
65. Ryan Morais
66. Jason Thomas
67. Scott Champion
68. Shane Sewell
69. Jimmy DeCotis
70. Ken Roczen
71. Kevin Rookstool
72. Jarred. Browne
73. Josh Clark
74. Tyler Bowers
75. Josh Hill
76. Calle Aspergren
77. Lowell Spangler
78. Tommy Weeck
79. Tyler Medaglia
80. Kyle Keylon
81. Robert Kiniry
82. Justin Sipes
83. Kyle Partridge
84. Killy Rusk
85. Robert Marshall
86. Taylor Futrell
87. Matt Goerke
88. Ben Evans
89. Tyler Bright
90. Bryce Vallee
91. Dalton Carlson
92. Hunter Clements
93. A.J. Catanzaro
94. Cole Siebler
95. Chris Plouffe
96. Kyle Peters
97. Jeremy Medaglia
98. Tye Hames
99. Sean Hackley
100. Josh Hansen
102. Chris Gosselaar
105. Matt Moss
112. Ryan Marmont         
119. Max Anstie
124. Ryan Clark
132. Kyle Beaton
133. Myles Tedder
143. Michael Horban
149. Casey Hinson
153. Gregory Crater
166. Dakota Tedder
170. Michael Leib
175. Bruce Rutherford
187. Bryce Huffman
208. Donald Vawser
211. Tevin Tapia
212. Auston Albers
216. Jared Boothroyd
219. Ryan Rangel
222. Chris Howell
224. Heath Harrison
227. Cole Martinez
232. Billy Laninovich
247. Teddy Parks
276. John Jelderda
293. Brian Sjogren
311. Jesse Rangas
312. Teddy Maier
314. Alex Ray
329. Chad Gores
333. Cody Mackie         
337. Jeremy O'Driscoll
338. Zach Osborne
354. Chris Johnson
374. Cody Gilmore
377. Christophe Pourcel
383. Brandon Rangel
407. Adam Chatfield
409. Dillon Huddleston
412. Levi Kilbarger
415. Nicholas Schmidt
423. Brandon Gillespie
429. Richard Rinauro
435. Scott Agostini
447. Deven Raper
459. Conrad Weiland
464. Mitchel Alcorn
501. Scotty Wennerstrom
505. Sean Lipanovich
512. Jorge Bujanda
513. Danny Pacini
516. Brian Foster
536. Erik Meusling
544. Morgan Burger
546. Kevin Urguhart
565. Preston Mull
570. Beau Hudson
606. Ronnie Stewart
617. Gavin Faith
620. Brad Nauditt
643. Jake Oswald
647. Parker Eckman
652. Dustin Pipes
659. Justin Freund
668. Billy Jurevich
697. Kyle Goerke
670. Dylan Schmoke
702. Cameron Stone
707. Alex Millican
722. Adam Enticknap
726. Gared Steinke
727. Rhett Urseth
735. Travis Pitt
750. Jared Hicks
752. Bryce Stewart
758. Jason Potter
764. Cody Lee
771. Terren O'Dell
772. Robert Noftz
773. Walt Van Olden
774. Preston Tilford
792. Bracken Hall
793. Yuta Ikegaya
794. Yoshiki Inahaya
800. Mike Alessi
801. Jeff Alessi     
831. Ryan Smith
854. Landen Powell
865. Dario Marrazzo
870. Cyrille Coulon
887. Daniel Sanders
902. Jesus Macias
903. Antonio Balbi
906. Killian Auberson
915. Adrien Lopes
918. Michael Akaydin
919. Shawn Rhinehart
929. Travis Bell
943. Carlos Oros
952. Adam Conway
964. Dominque Thury
965. Travis Bright
968. Jackson Richardson
973. Jean Baptiste Marrone
976. Josh Greco
979. Jonathon Withrow
985. Erdenebileg Khaliunbold   
986. Topher Ingalls
992. Jean Ramos
996. Filip Thuresson
997. Linus Sandahl
TOKYO MODS ENGINE KT PACKAGES


TOKYOMODS BOLT-ON STAGE 3 PERFORMANCE PACKAGE


The complete kit includes a Tokyomods / Vortex 10 Map ECU, Moto Tassinari Air4orce Intake Boot & FMF RCT Factory 4.1 Complete Exhaust System for $1649.95.
TOKYOMODS BOLT-ON STAGE 2 PERFORMANCE PACKAGE


A Tokyomods ECU Reprogramming, Moto Tassinari Air4orce Intake Boot & FMF Factory 4.1 Slip-on for at $549.95.
TOKYOMODS BOLT-ON STAGE 1 PERFORMANCE PACKAGE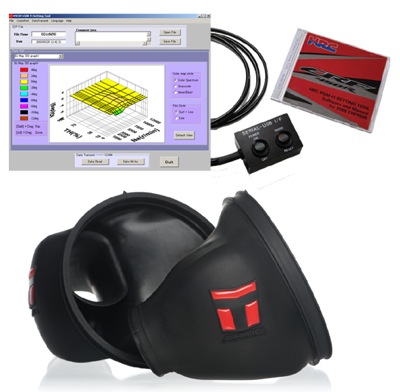 Tokyomods ECU Reprogramming, Moto Tassinari Air4orce Intake Boot for $319.95.
For more info go to www.tokyomods.com