MXGP RESULTS: JORGE PRADO WINS ITALIAN 450 GRAND PRIX IN HERLINGS' ABSENCE (UPDATED)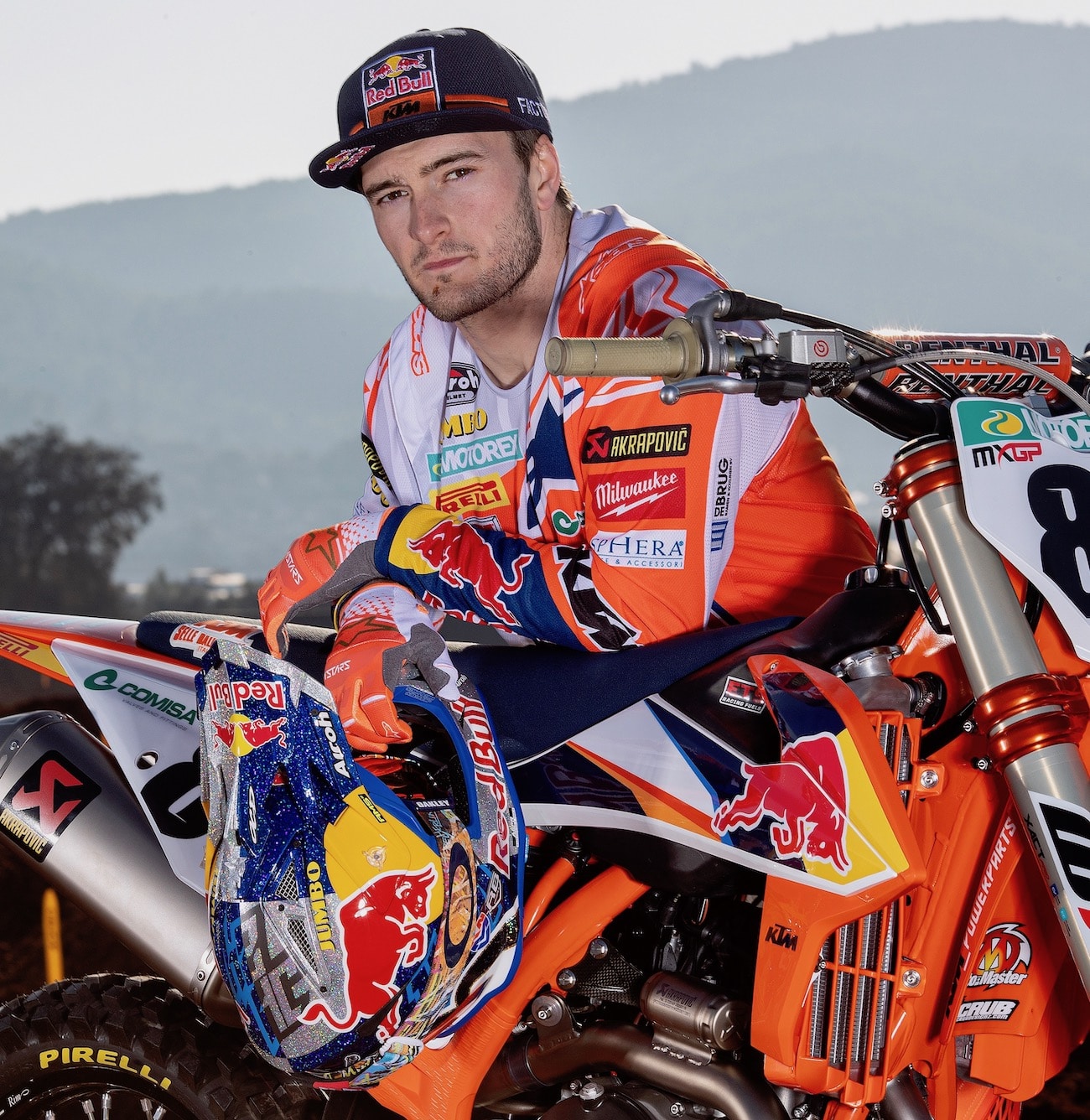 Jeffrey Herlings will miss this week's GP. He had a 60-point lead on his chasers heading to Faenza #2. He can afford to miss a GP and still hold on to the points lead, but with the GPs coming every Sunday and Wednesday—even a two-week lay-off could cost him four missed GPs.
Although the medical reports from the doctors are not back yet, Jeffrey Herlings crashed in practice for the second Faenza 450 GP this morning and was helicoptered to the hospital with neck and back pain.  During free practice, Jeffrey jumped down a downhill and landed okay, but hit a square-edge bump on the flat and the rear end kicked up, unfortunately, his front wheel hit a second square-edge bump immediately and that sent him over the bars. He was moving his limbs when airflighted out, but was in considerable pain. We are awaiting an update from the MRI.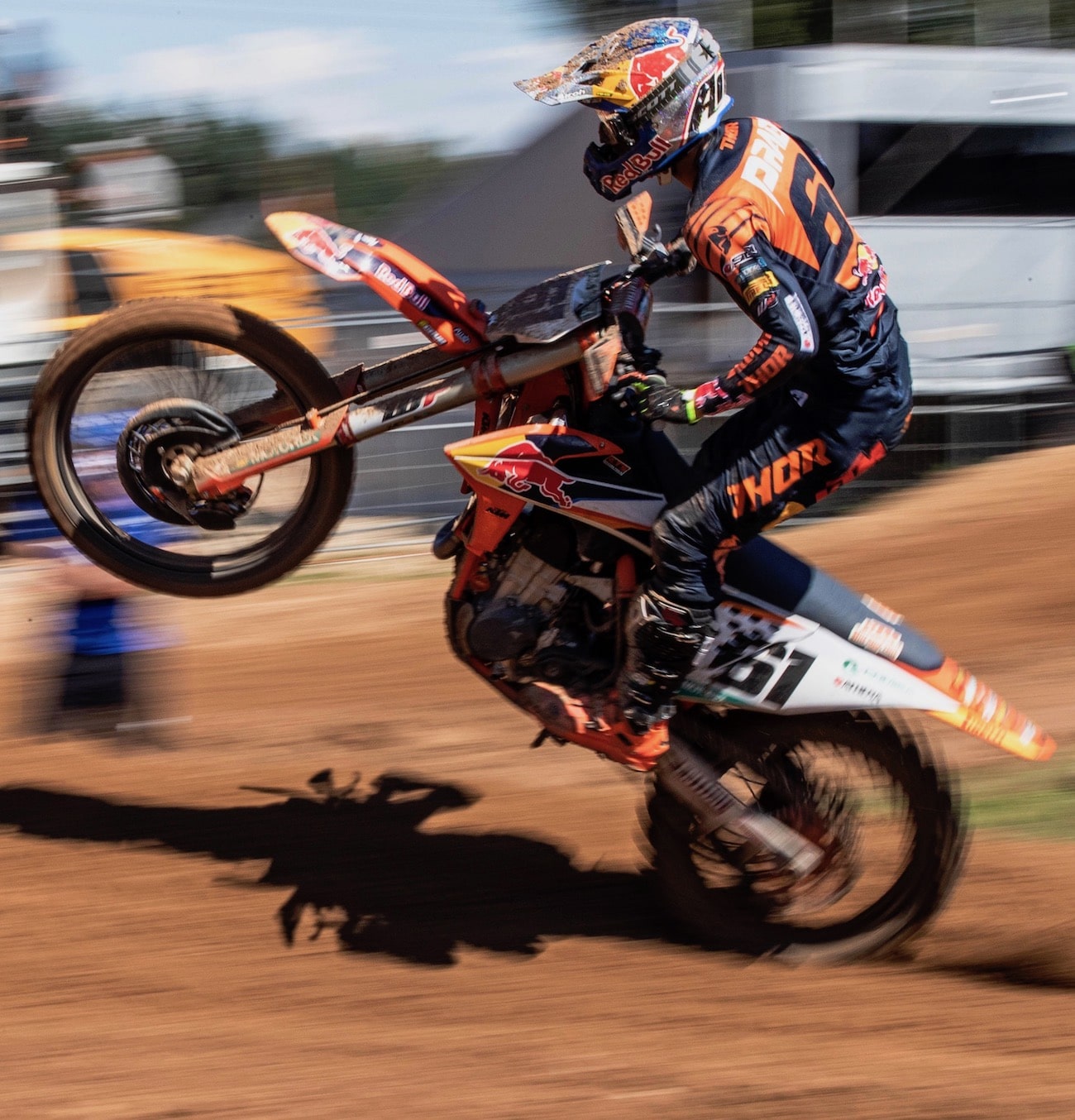 Jorge Prado won his first-ever 450 Grand Prix with a 2-2 score over Tim Gajser's 5-1.
Tim Gajser can't seem to put two moto together, but at least he wins often enough to stay within 26 points of Herlings.
2020 FAENZA #2 450 GP OVERALL RESULTS
1. Jorge Prado (KTM)…2-2
2. Tim Gajser (Hon)…5-1
3. Jeremy Seewer (Yam)…1-7
4. Tony Cairoli (KTM)…4-3
5. Romain Febvre (Kaw)…3-6
6. Glenn Coldenhoff (Gas)…6-5
7. Mitch Evans (Hon)…9-4
8. Arminas Jasikonis (Hus)…10-8
9. Gautier Paulin (Yam)…8-10
10. Alessandro Lupino (Yam)…7-12
Other notables: 11. Clement Desalle (Kaw); 12. Jeremy Van Horebeek (Hon); 13. Brian Bogers (Hon); 15. Jordi Tixier (KTM); 16. Calvin Vlaanderen (Yam); 18. Tanel Leok (Hus); 19. Thomas Covington (Yam); 20. Dylan Walsh (Hon); 21. Evgeny Bobyshev (Hus); 23. Arnaud Tonus (Yam).
With 9 Italian GPs on the 2020 schedule Tony Cairoli can get in lots of family time between motos. Tony is second in 450 points.
CURRENT 2020 FIM 450 GP POINTS STANDINGS
(After 6 of 16 rounds)
1. Jeffrey Herlings (KTM)…263
2. Tony Cairoli (KTM)…241
3. Tim Gajser (Hon)…237
4. Jeremy Seewer (Yam)…217
5. Arminas Jasikonis (Hus)…210
6. Glenn Coldenhoff (Gas)…204
7. Jorge Prado (KTM)…197
8. Gautier Paulin (Yam)…179
9. Romain Febvre (Kaw)…172
9. Clement Desalle (Yam)…168
Photos: Ray Archer