DISASTER ZONE: MXGP'S WALKING WOUNDED & LAME DUCKS

Click on images to enlarge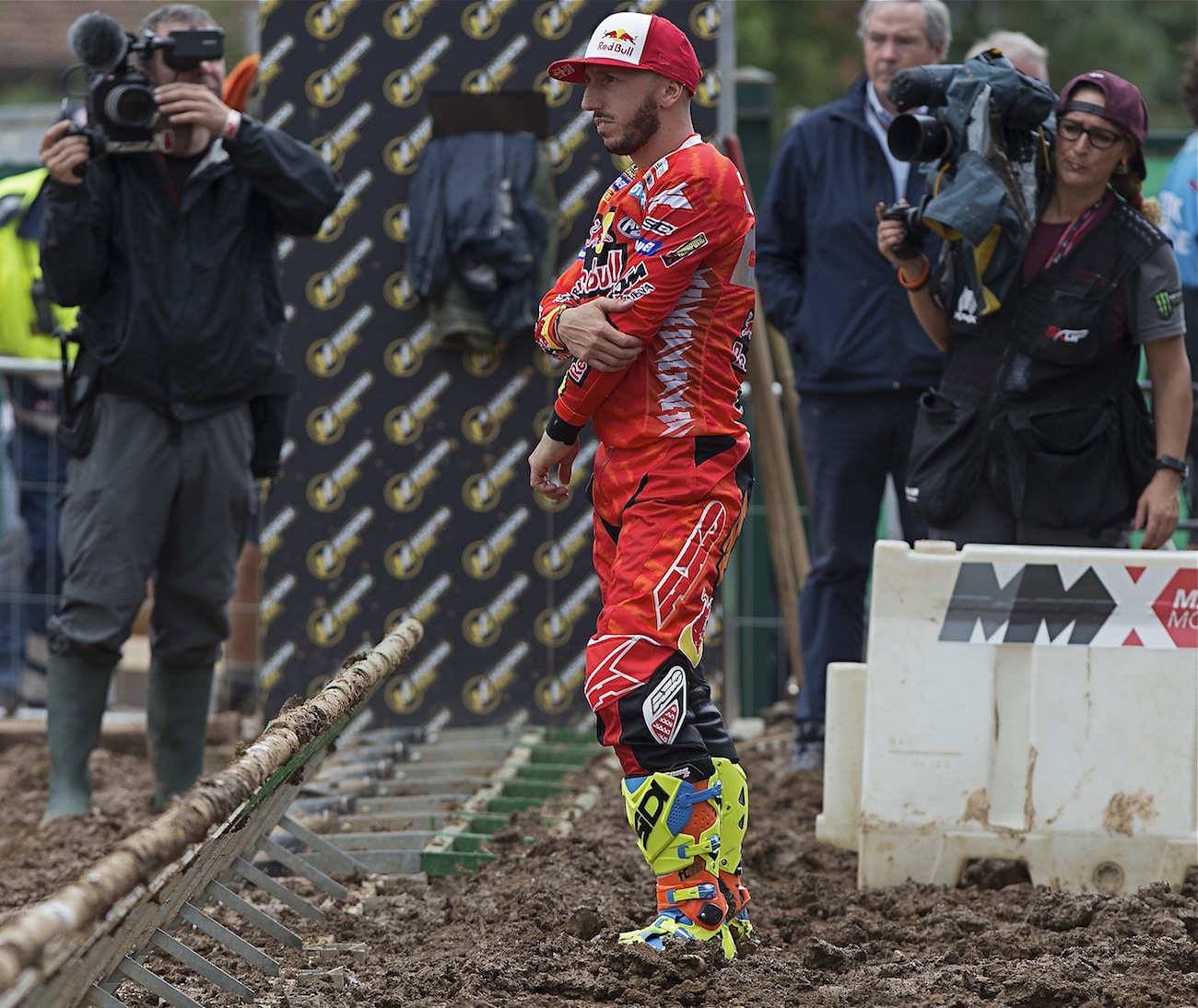 Tony Cairoli has been the defending 450 Champion for the last five years, but when he crashed in the qualifying race at the second Italian GP, his title defense was doomed. Cairoli soldiered on for four races, but finally stopped to have surgery on his injured arm (which he is holding in the photo above). With three weeks until the USGP and five weeks off before that, Cairoli could return for the USGP. He was not picked for the Italian MXDN team—which means that the Italian federation doesn't believe he'll be ready.
Jens Getteman, a Dutch sand specialist, broke his tibia in the sand at the temporary Assen TT Circuit in the 250 class last weekend. With only three weeks left in the season, Getteman will not return for Mexico or the USGP.
Christophe Charlier tore the meniscus in his left knee in Mantova, Italy. He had surgery to remove the Meniscus and would like to comeback before Glen Helen.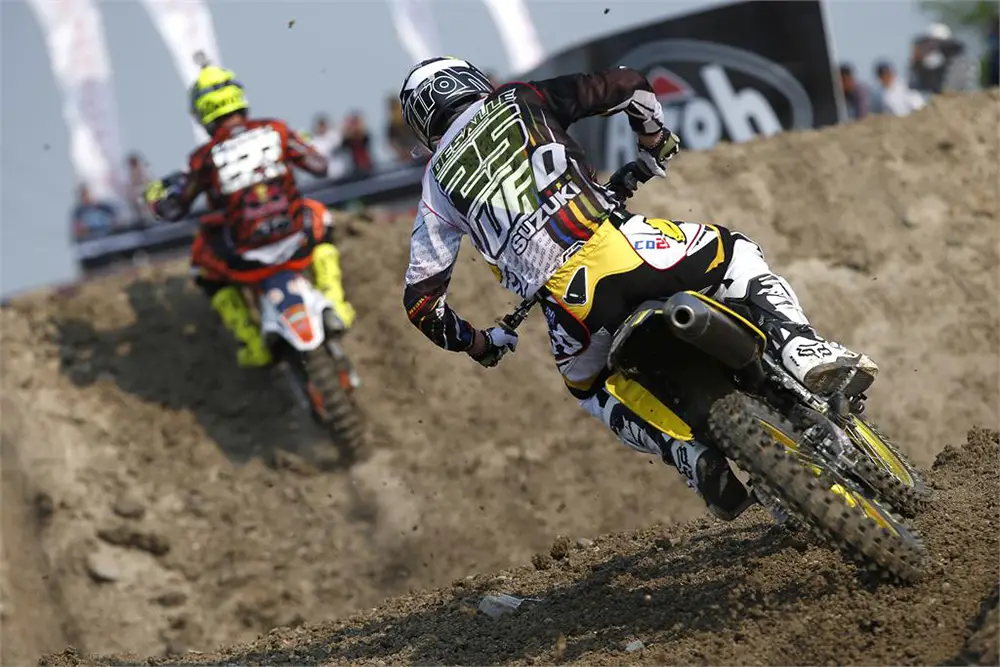 Clement Desalle may still be in the top ten in 450 GP points, but he has missed 8 of 16 races so far. His shoulder keeps popping out and he had to have surgery to fix it after the Czech GP. He wants to be ready for the 2016 season—when he reportedly leaves Suzuki for Kawasaki.
Ryan Villopoto competed four GPs in his final season before looping out and calling it quits.
Kevin Strijbos spent most of 2015 injured, but when he damaged the ligaments in his thumb at the third Italian GP he had to have surgery to fix it. He will be fine by 2016 and has a contract with the Suzuki team already signed.
Steven Frossard also crashed in Mantova and sustained a serious back injury. Steven had to be airlifted out of the track and have back surgery to try to regain the feeling in his legs. We pray for a full recovery.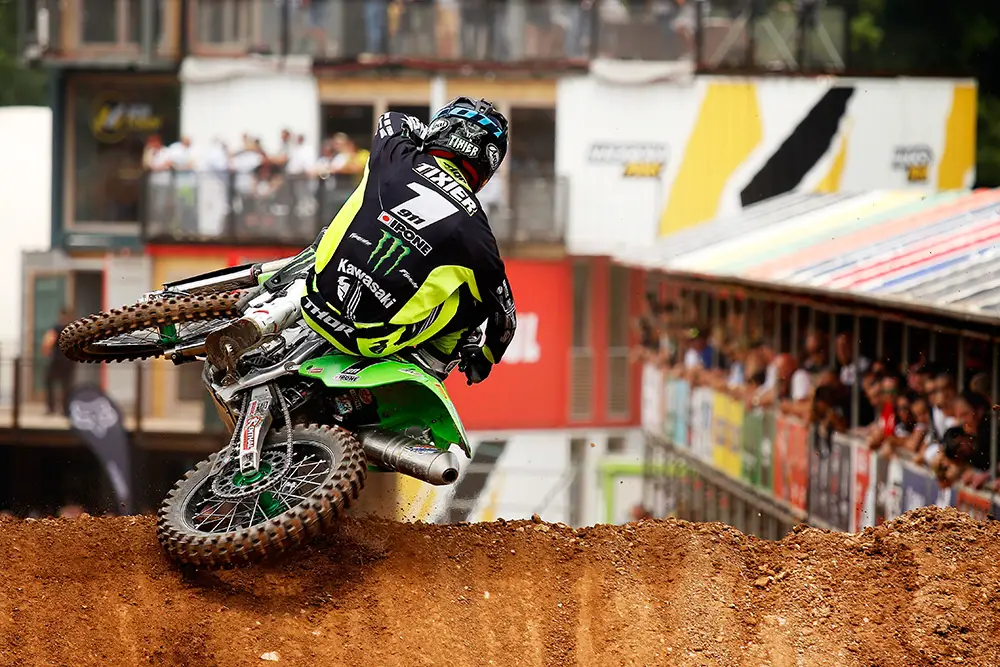 2014 FIM 250 World Champion Jordi Tixier never got a good shot at defending his number one plate. At round two in Thailand Jordi suffered heat stroke and got combative with the FIM officials. In response he was banned from the next GP in Argentina. He tried to make up the points lost in Thailand and Argentina, but could never string anything significant together. Then, he dislocated his right wrist and needed surgery. Jordi will be in the 450 class in 2016 on a Kawasaki.
Brit Jake Nicholls has been missing since injuring his back in Latvia on July 12.
Tommy Searle was also injured in Latvia, where he broke some ribs. Tommy tried to race again three weeks later, but the ribs were worse than thought. Searle wants to return by the USGP—largely because his year has been terrible and he hopes to retain his factory KTM ride, unlikely, or find a new team.
Russian Vsevolod Brylyakov suffered a shoulder injury late in the season and had to miss the Italian and Assen GPs. He has however been named to the Russian MXDN team with Evgeny Bobryshev and Ivan Baranov—so he expects to be healthy soon.
Ken de Dycker broke his right shoulder in Germany at round ten. However, Ken was struggling with left-over injuries before the season started and had little to show for the first 10 races (his best moto finish was a 7th in the first Italian GP).
Latvian Roberts Justs started the season with a shoulder problem, but hoped to make it though the series before getting it fixed, He did make it 13 rounds, but finally gave up after dislocating it in practice and had shoulder surgery.
Spanish rider Jorge Zaragoza missed the first five GPs, raced the next eight (finishing around 13th overall in those 250 GPs) and then pulled out to have surgery. He will miss the final five GPs of the year.
Alessandro Lupino has not raced since Sweden (which was five races ago). Another victim of a shoulder injury, Lupino was in his first season in the 450 class.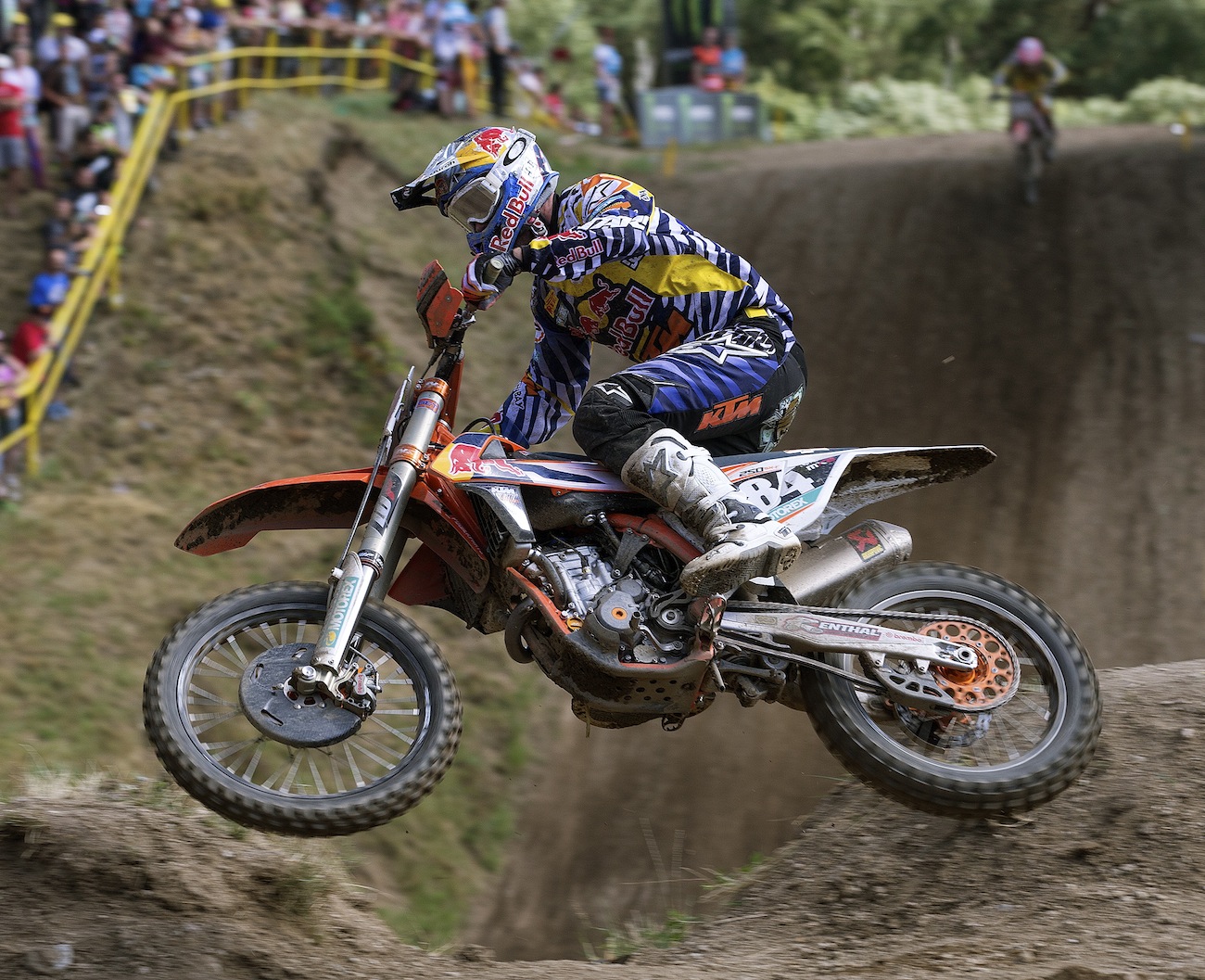 Jeffrey Herlings needs to find a new rabbit's foot. You can't win 'em if you ain't in 'em. Just like in 2014 Jeffrey had a big points lead in the 2015 FIM 250 World Championship, but suffered a serious finger injury in Germany and doubled-down with a dislocated and broken hip in Latvia. He will be back in 2016—most likely in the 250 class again.
Aleksandr Tonkov injured his right shoulder in Germany and had to have surgery. Tonkov raced for the Husqvarna team this year, but will be replaced for 2016.
Dylan Ferrandis had a shot at the 250 World Championship, but he got hurt before Jeffrey Herlings pulled out of the title chase. Dylan had knee surgery and will not race again in 2015.

Mel Pocock only raced two 250 GPs in 2015 before getting his hand mangled in an accident at a British National (losing fingers in the incident). He vows to return to racing in 2016. We wish him well.

Photos: Suzuki, Kawasaki, KTM, Massimo Zanzani,