FLASHBACK FRIDAY | MITCH PAYTON'S INSPIRATIONS
RICK JOHNSON
"One of the riders that made the biggest difference in my business was Rick Johnson. Until he used a Pro Circuit pipe on his factory Honda and won the Supercross title everybody thought that aftermarket pipes were junk. After that people looked at Pro Circuit as a player in the industry."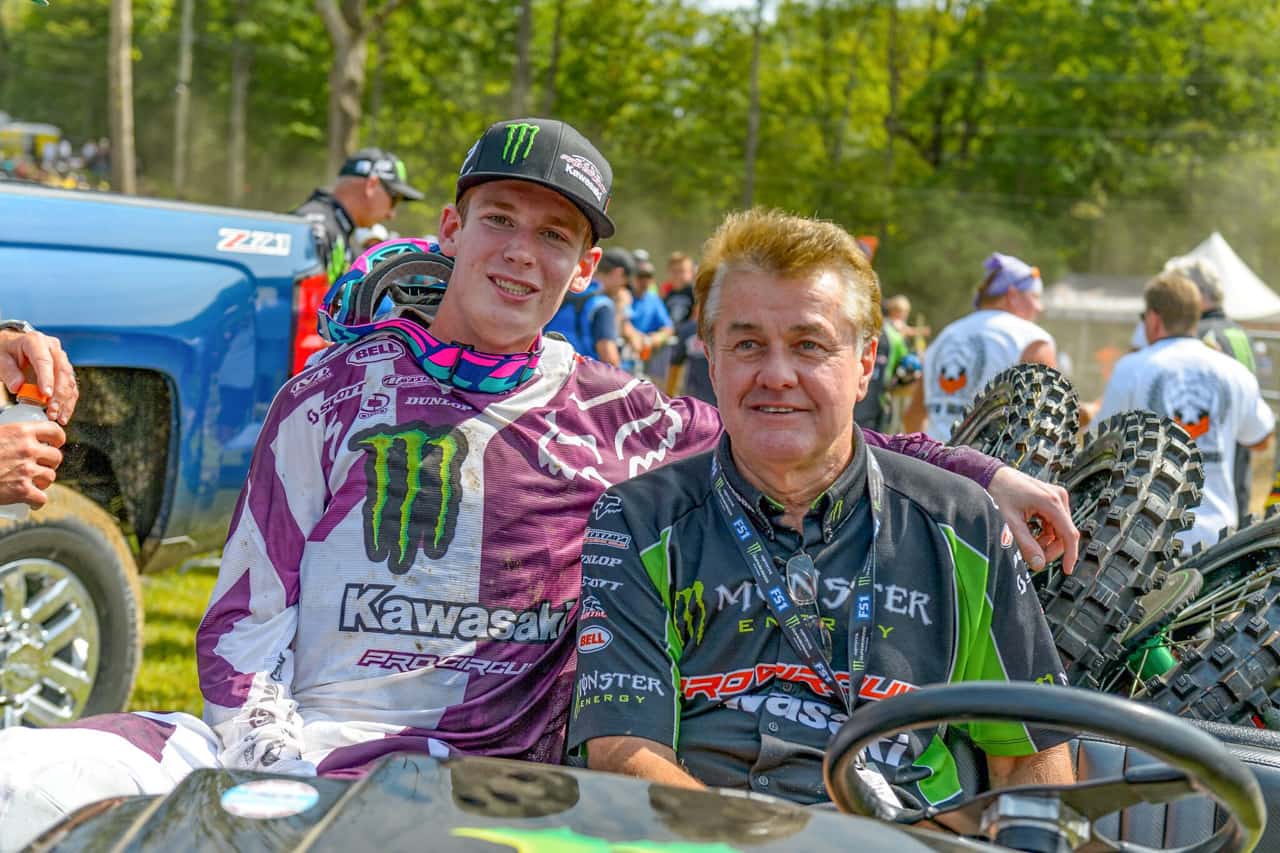 Mitch with Adam Cianciarulo. 
DAVE ARNOLD & ROGER DECOSTER
"When I was young I really looked up to Dave Arnold and Roger DeCoster. Dave was the team manager at Honda and Roger looked after all of the riders. Watching those two run a team gave me insight into how to run my team."
Mitch's career as a tuner started after his racing accident. He ran Anaheim Husqvarna with the help of this band of characters. From left, Bill Keefe, Lance Sallis, Steve Wiseman, Jody Weisel, Mitch, Mike Monaghan and Steve Ballmer smile during an impromptu photo.
ART CLOSE
"The person that introduced me to motorcycles was my dad's friend, Art Close. He and his son lived in my hometown of Norco, California. They were the ones that inspired me to get involved in motorcycles and racing. Without them I wouldn't be where I'm at today."
Mitch with Roger DeCoster at the 2007 Motocross Des Nations. 
MY PARENTS
"I would have to say that my parents played a big role in helping me succeed. I have always believed that your parents are the people that contribute to who you are, how you act and how you look at life."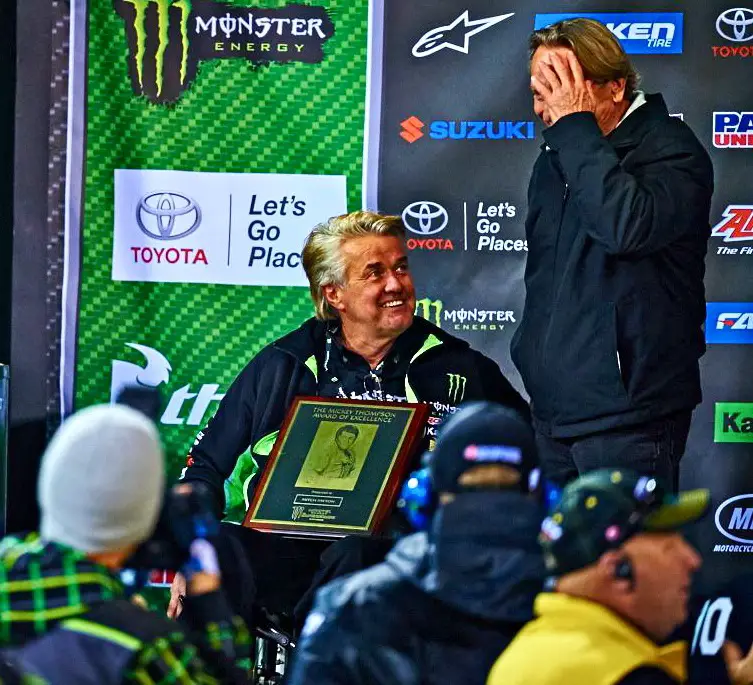 Mitch receives the Micky Thompson award of Excellence. 
MICKEY MANTLE
"When I was really young I played baseball and I thought that Mickey Mantle rocked! He was on the Yankees and I looked up to him so much. Mickey was my hero."
GETTING HURT
"There is no way that I would of done what I am doing today if I wouldn't have gotten hurt. I probably would have stuck with racing and have gone down that road. I had planned to either become a lawyer or an electrician after racing, but when I got hurt I decided to start up Pro Circuit."
Mitch Payton high fives Joey Savatgy after Savatgy went 1-1 at Hangtown.
I INSPIRE
"It's tough to think of who I really inspire. I hope that I inspire the people who work with me, the mechanics at Pro Circuit, and my riders to do their best."