NEW MXGP RACE SCHEDULE: IF HISTORY PROVES ANYTHING, THIS IS THE FIRST OF MANY CHANGES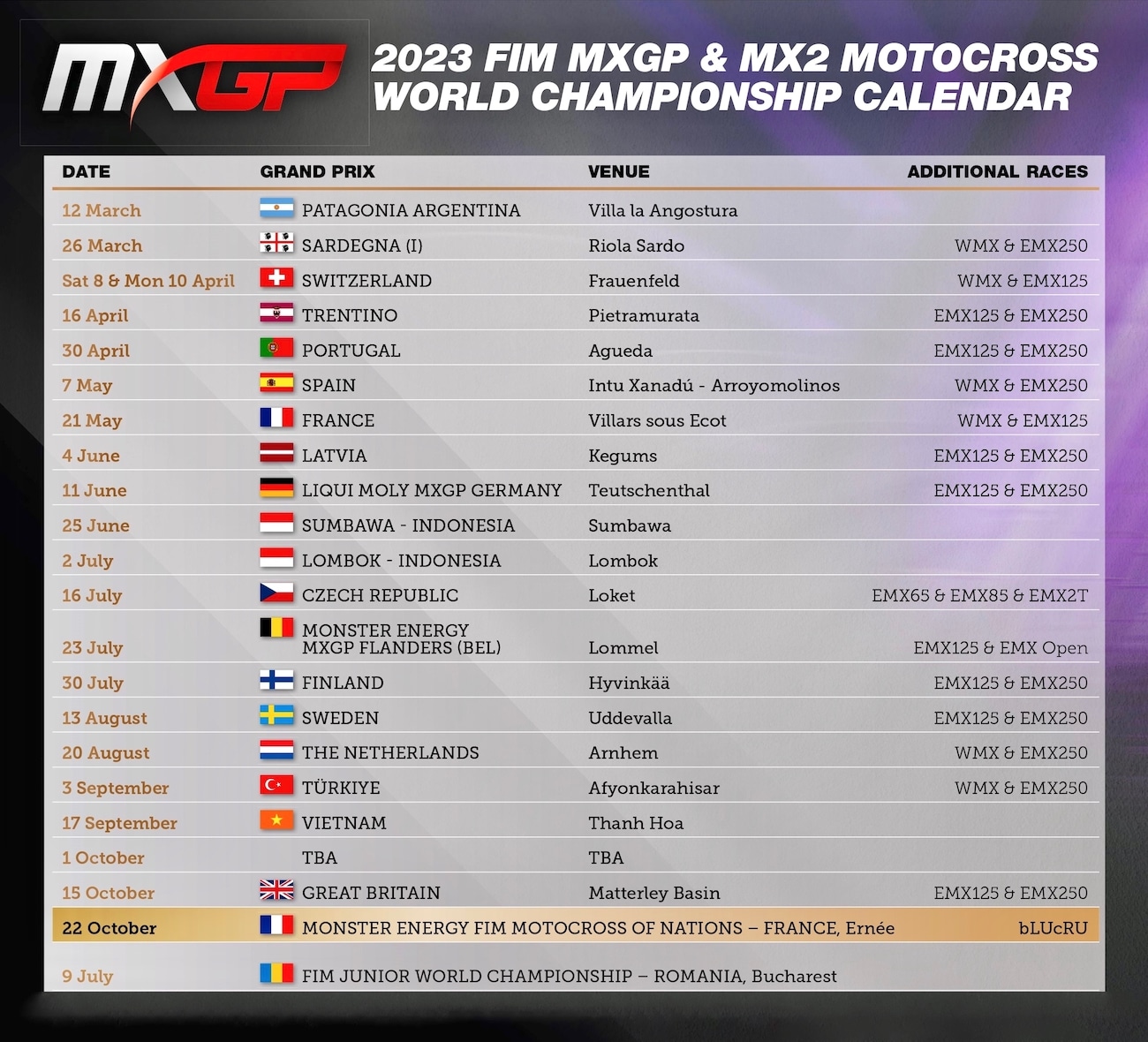 In the first MXGP calendar released earlier, round 2 and 3 were listed as "To Be Announced" (TBA). Now, on the newly released updated schedule, they have been determined.
The second round of the 2023 season will be held in Sardinia on March 26. Round 3 of the 2023 MXGP season be held in Switzerland on Monday, April 10 at Frauenfeld. Additionally, the 14th round of the 2023 MXGP seasons will now be held on July 30 instead of the previously announced August 6. It will be held at Hyvinkaa. That leaves October 1 as the only date with no nation or track determined, but it will most likely be in Southeast Asia.
2023 FIM WORLD MOTOCROSS CHAMPIONSHIP
Mar. 12…Argentina
Mar. 26…Sardinia
Apr. 10…Switzerland
Apr. 16…Italy
Apr. 30…Portugal
May 7…Spain
May 21…France
Jun. 4…Latvia
Jun. 11…Germany
Jun. 25…Indonesia
July 2…Indonesia
July 16…Czech Rep.
July 23…Belgium
July 30…Finland
Aug. 13…Sweden
Aug. 20…Holland
Sept. 3…Turkey
Sept. 17…Vietnam
Oct. 1…TBA
Oct. 15…England