FLASHBACK FRIDAY | HURRICANE BECOMES SUPERMAN
BOB HANNAH BECOMES SUPERMAN
By John Basher
Motocross Action magazine opened shop in 1973, publishing the first issue in June of the same year. While I wasn't yet a glint in my father's eyes, I do know that motocross in the 1970s was hugely popular. Statistics show that over one million dirt bikes were sold per year during the boom times of two-wheeled riding. Motorcycles had become embedded in American culture, and it's easy to see why.
A plethora of inexpensive bikes produced by Japanese and European manufacturers flooded the market. Naturally two-wheel offroad racing was the next step for speedsters looking for an even bigger thrill ride after screaming through their small neighborhoods. Competition breeds growth and the sport of motocross became an interesting endeavor for America's youth.
BOB HANNAH FOLLOWED IN MARTY SMITH'S FOOTSTEPS, ALTHOUGH KNOWING HANNAH WELL, I'M SURE HE WOULD SPIT ON THE GROUND AND KICK DIRT MY WAY FROM HIS RETIREMENT RETREAT UP IN IDAHO AFTER READING THAT STATEMENT.
Marty Smith, a sun-kissed teenager from San Diego, rose to prominence in the 125 class aboard a Honda. He was a teen idol for aspiring racers and a heartthrob for the droves of women that pursued him. Bob Hannah followed in Smith's footsteps, although knowing Hannah well, I'm sure he would spit on the ground and kick dirt my way from his retirement retreat up in Idaho upon reading that statement. In Bob's eyes, he was a wolf, rather than a sheep that followed.
Bob was, and still remains, the alpha male; the kind of guy who likes the spotlight and rightfully deserves acknowledgment. Hannah won the 125 National Championship in 1976, despite being a relative unknown in the hierarchy of motocross. He knocked Smith, the two-time Champion, from the top spot in a near dominant effort.
Bob on the cover of the July 1979 issue of MXA.
Bob Hannah didn't waste much time in the 125 class. In those days riders used the smaller bore class as a stepping stone, unlike today where there are a number of career 250 riders. The "Hurricane" moved up to the big bike class in 1977 (a note of interest, Bob moved back down to the 125 class for one year in 1982). He finished third overall in the 1977 250 outdoor standings, behind Broc Glover and Danny Laporte. However, it didn't take long for Hannah to collect his first 250 National crown. He won the title by 59 points over Honda's Jimmy Ellis.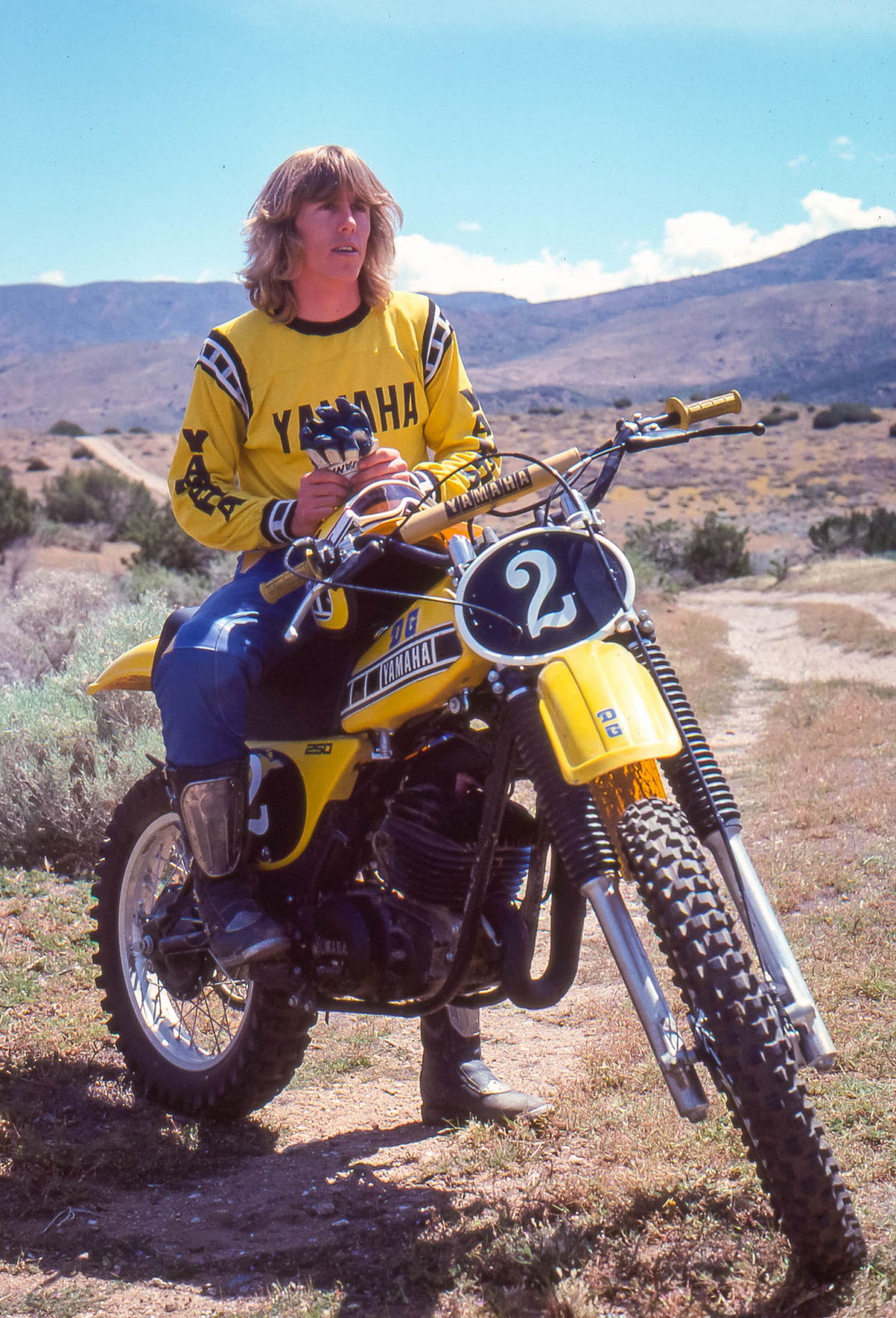 While Hannah was having success outdoors, he was really making headway in Supercross. The California kid strung together three straight 250 Supercross titles, from 1977-'79. During that run he bested guys like "Jammin" Jimmy Weinert, Kent "Rhinestone Cowboy" Howerton, Marty Tripes, Mike "Too Tall" Bell, Jimmy Ellis, Jim Pomeroy and "Gassin" Gaylon Mosier. Hannah was the first rider to win three straight Supercross titles–a feat that wouldn't be matched until Jeremy McGrath in 1995.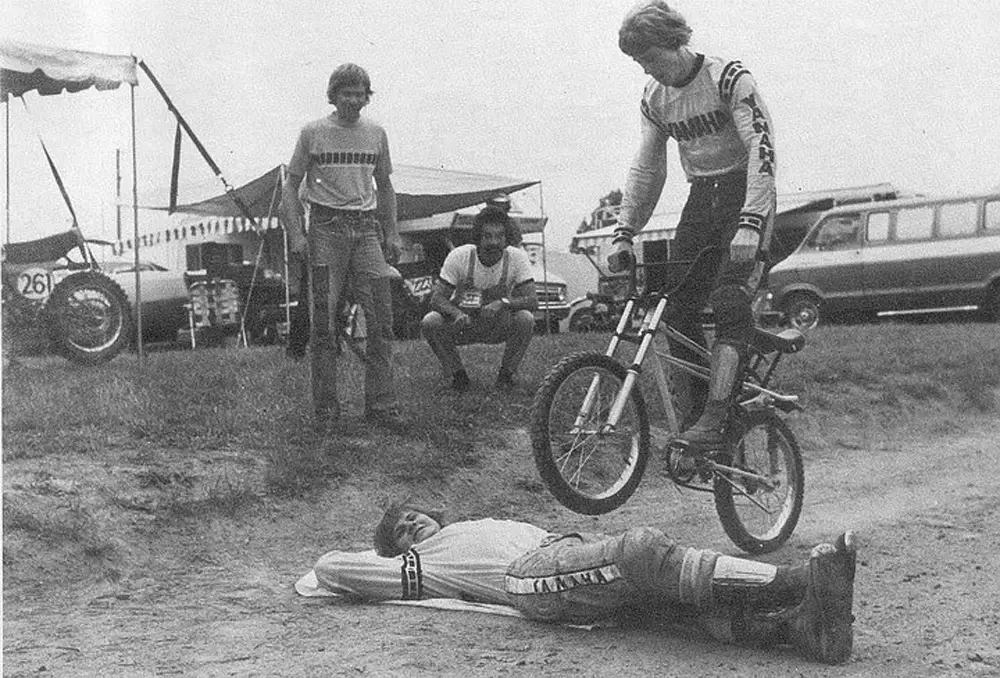 Bob Hannah jumping over Rick Burgett.
To celebrate Hannah's achievements and, quite frankly, to sell more copies of MXA, Jody Weisel came up with the idea for this Superman-inspired cover to celebrate Hannah being named the "1979 MXA Rider of the Year." As you can tell from the photo, Bob is ripping off his DG Yamaha jersey and to reveal the Superman logo. Jody bought the Superman shirt in a Hollywood prop shop and Norm Armstrong shot the photo. It was a creative idea that caught people's attention. Unfortunately, the issue didn't sell well on newsstands. In fact, the publisher has remarked that any new MXA cover that even remotely resembles the Bob "Superman" Hannah cover would never see the light of day. That's too bad because all these years later it is an iconic part of motocross history.