ONE PHOTO & ONE STORY: SHOULD YOU BUY A NEW BIKE?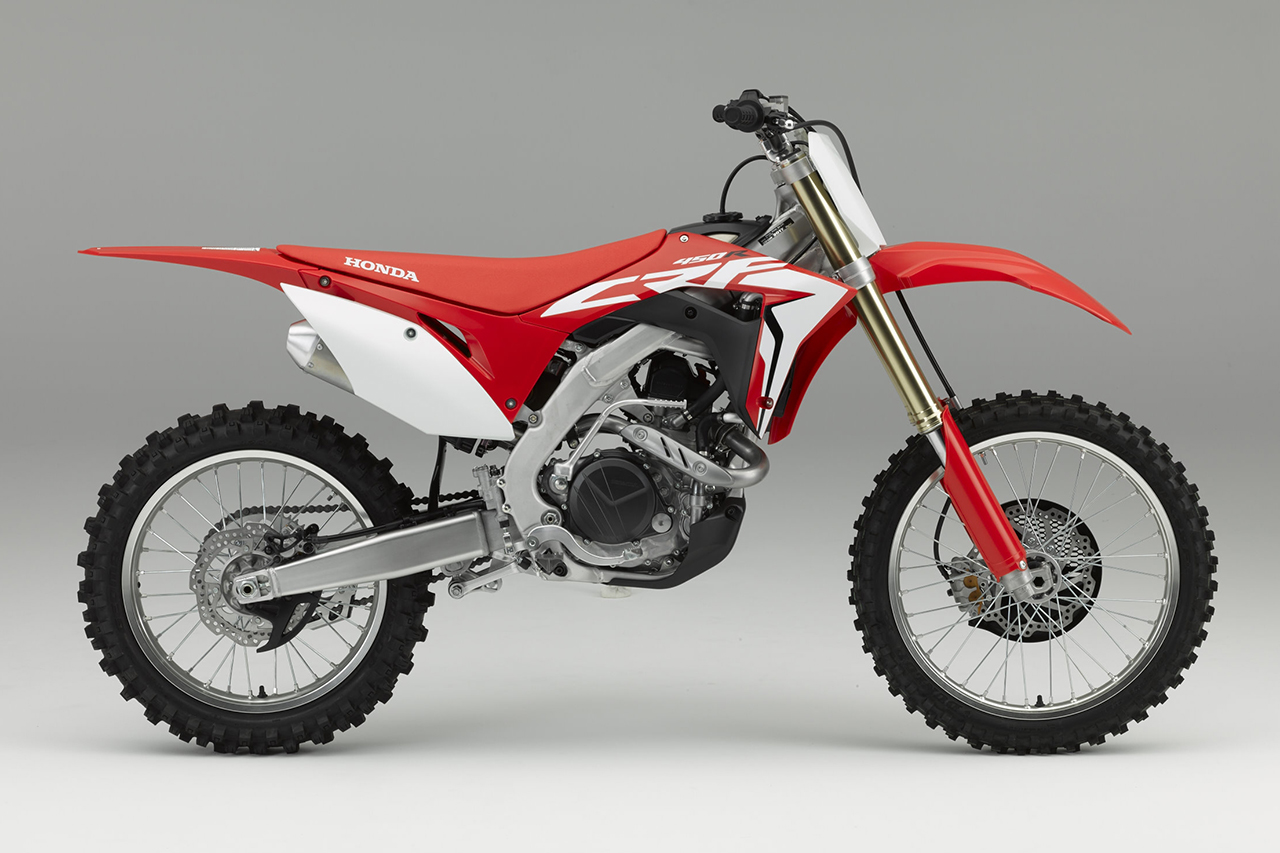 By John Basher
Some riders don't have a problem coughing up thousands of dollars for a new motocross bike. If that's you, way to go. Others don't find it as easy to roll up to their local dealership and plop down the lucre. Most people finance, which makes sense as long as there's a good incentive program and you can pay the loan off early. Then there are the dreamers—those who would love to buy a new bike, but don't have the financial means to do so.
My personal favorite group is the early adopters. I have several buddies who are dead-set on buying the 2017 Honda CRF450 and have already put in their order. The '17 CRF450 was unveiled less than a month ago and won't be on dealer floors for at least another month, yet early adopters are already fully invested. It could be something great. It could be something very wrong (like the 2009 Honda CRF450). Whatever the case, a certain demographic has committed themselves to the idea that a 2017 CRF450 will be sitting in their garage.
MXA is in the business of telling the truth. That hurts the bottom line, but at least I can go to bed at night in the comfort of knowing that I haven't sold out. Bike manufacturers advertise in the magazine, as do aftermarket companies. MXA has lost revenue as a result of sharing opinions, but as they say, the truth will set you free. This is one of those articles where certain manufacturers won't be happy with what I write.
"I WISH EVERY PERSON ON GOD'S GREEN EARTH BOUGHT A NEW MOTOCROSS BIKE EVERY YEAR. WOULDN'T THAT BE GREAT? FREEWAYS WOULD BE REPLACED BY TRACKS. COMMUTING TO WORK WOULD BE WAY MORE FUN THAN SITTING IN A PRIUS AND BLASTING YANNI ON THE RADIO."
I wish every person on God's green Earth bought a new motocross bike every year. Wouldn't that be great? Freeways would be replaced by tracks. Commuting to work would be way more fun than sitting in a Prius and blasting Yanni on the radio. However, even at the height of the sport's popularity in the 1970s, motocross bike sales surpassed the million units sold mark for only a few years. That was over 40 years ago. These days it costs up to $10,000 for a squeaky clean new bike. That's a lot of greenbacks. It's understandable why riders hold on to their bikes for several years. When the time comes to upgrade, a decision must be made–to buy or not to buy?
Are you interested in a two-stroke or a four-stroke? Save your money if a ring=ding is your thing. Unless you covet the 2017 KTM 250SX (and by definition Husqvarna TC250), KTM 125SX or KTM 150SX, move along. You might as well pour a few bucks into an oversize brake, top-end kit and pipe on a used YZ. The only differences between a '16 and '17 Yamaha YZ125 and YZ250 is a larger front brake rotor and new brake pad material. That doesn't exactly get my pulse pounding. In general, two-strokes won't be changing any time soon, unless manufacturers go to direct-injection.
If you're in the market for a four-stroke, you first need to figure out what color interests you. Everyone knows that Honda has a brand-spanking-new CRF450 for 2017, although it's too early to tell whether the bike will be an improvement over the current generation. However, the 2017 CRF250 is an exact  clone of the '16 model. Personally, I would buy a new 2016 CRF250 at a discount instead of a 2017—or wait until Honda (likely) unveils an all-new 250 four-stroke in 2018. The same goes with the Suzuki RM-Z450 and RM-Z250, although it's unclear whether Suzuki will have all-new bikes in '18.
What 2017 motorcycles are better than their predecessors? Oddly enough, 2017 is the year of new 250 four-strokes. How come? It's the right time in the manufacturers' production cycles to introduce revamped small-bore four-strokes. If you believe what MXA says (which I think you should), take a look at the Kawasaki KX250F (better chassis), Yamaha YZ250F (more power and improved durability), KTM 250SXF (superior suspension) and Husqvarna FC250 (same changes as the Katoom). The Yamaha YZ450F, Kawasaki KX450F, KTM 450SXF and Husqvarna FC450 received incremental changes for slightly better performance, but it's nothing to write home about.
The big player for 2017 will be the Honda CRF450. It's the most anticipated bike and, according to several of my riding buddies, will be the best thing since sliced bread. However, it remains to be seen whether that's actually the case. What I do know is that when it comes time to buying a new bike, there are plenty of viable options.