PHOTO GALLERY | TOP PROS PREPARING FOR THE HIGH POINT NATIONAL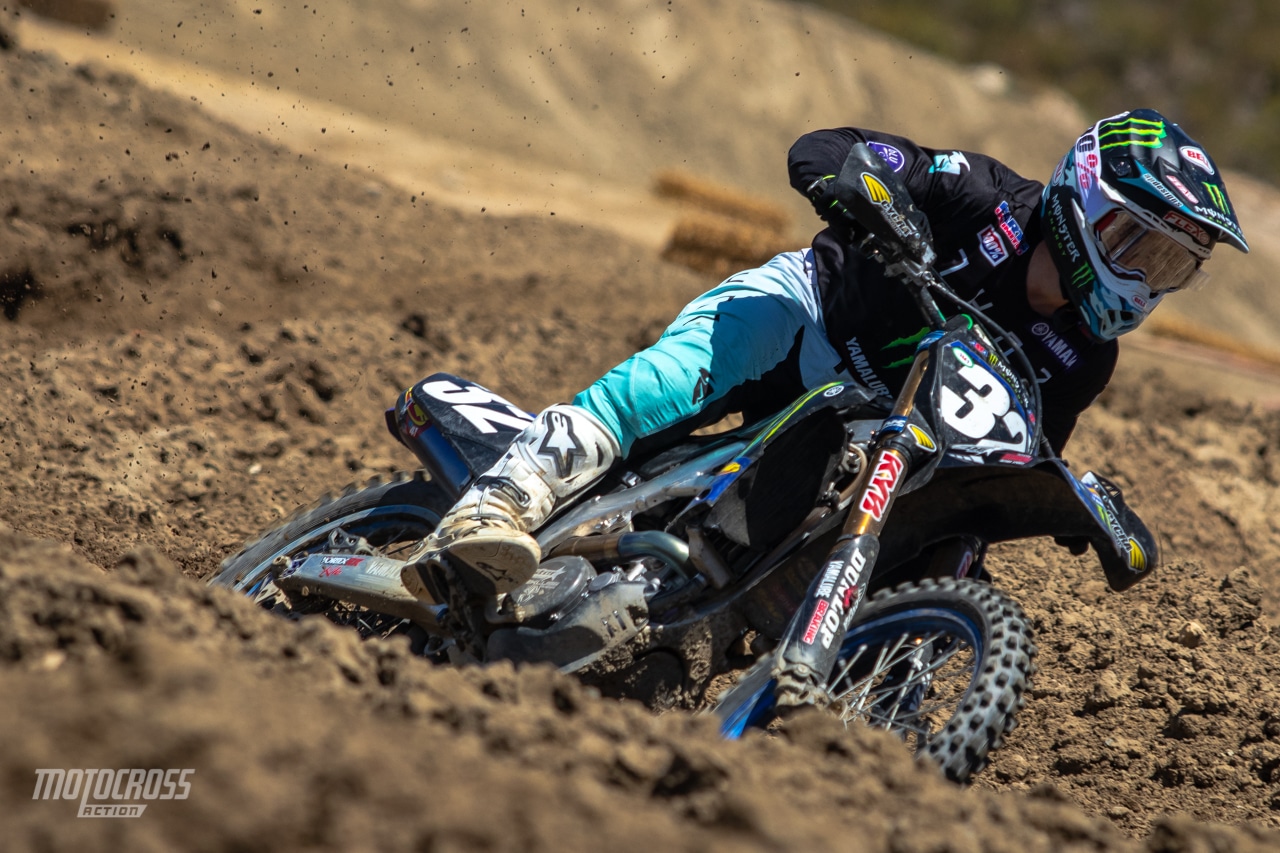 It doesn't matter if he's practicing or racing, Justin Cooper is always charging hard. 
Photos by Josh Mosiman
With the weekend off behind us and round four of the AMA Nationals approaching rapidly, the Pros are out and about at the practice tracks, striving to accomplish their goals this Saturday at the High Point National. While out at Fox Raceway testing bikes and products, our assistant editor, Josh Mosiman decided to fire up his camera and snag some pictures of the fast guys for our loyal viewers. While the main track was populated with many factory riders, there were also a few privateers and amateur riders that were holding their own against the big dogs. We included a few photos of them as well. Enjoy!
Dean Wilson throws some style. 
Colt Nichols 
Cameron McAdoo was going fast on his Troy Lee Designs Red Bull KTM. Cameron will compete on Saturday at the High Point National for his first time under the KTM tent.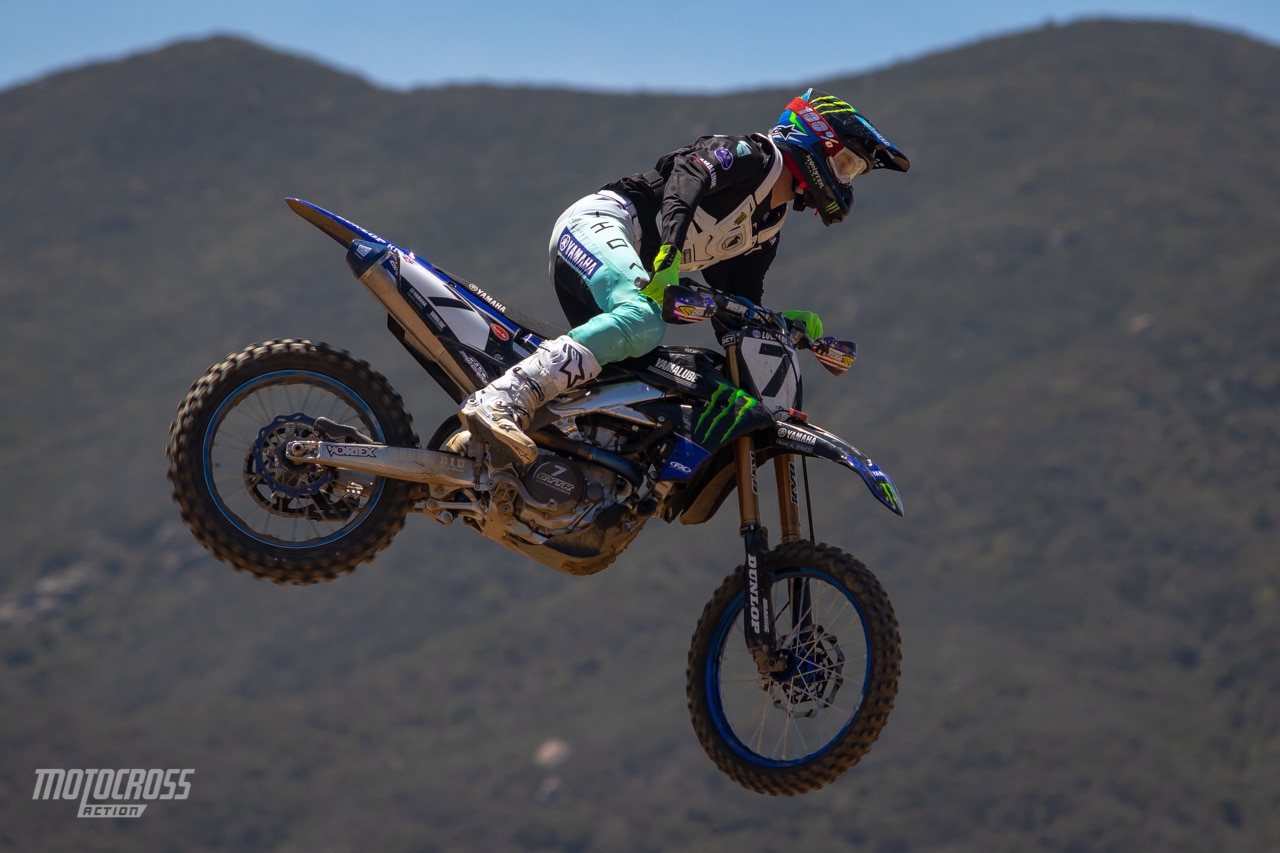 Aaron Plessinger is working himself back up to speed after his big crash at the Daytona Supercross kept him off the bike for months.
Monster Energy Kawasaki's amateur rider, Stilez Robertson gets ready for more sprint laps against factory Pro Circuit rider Garrett Marchbanks. Both Garrett and Stilez are working with Ivan Tedesco (left) as their riding coach.  
Cade Autenrieth has been working hard at the local tracks lately. 
Hunter Lawrence's riding style is fun to watch and easy to photograph. He likes to stand deep into the corners.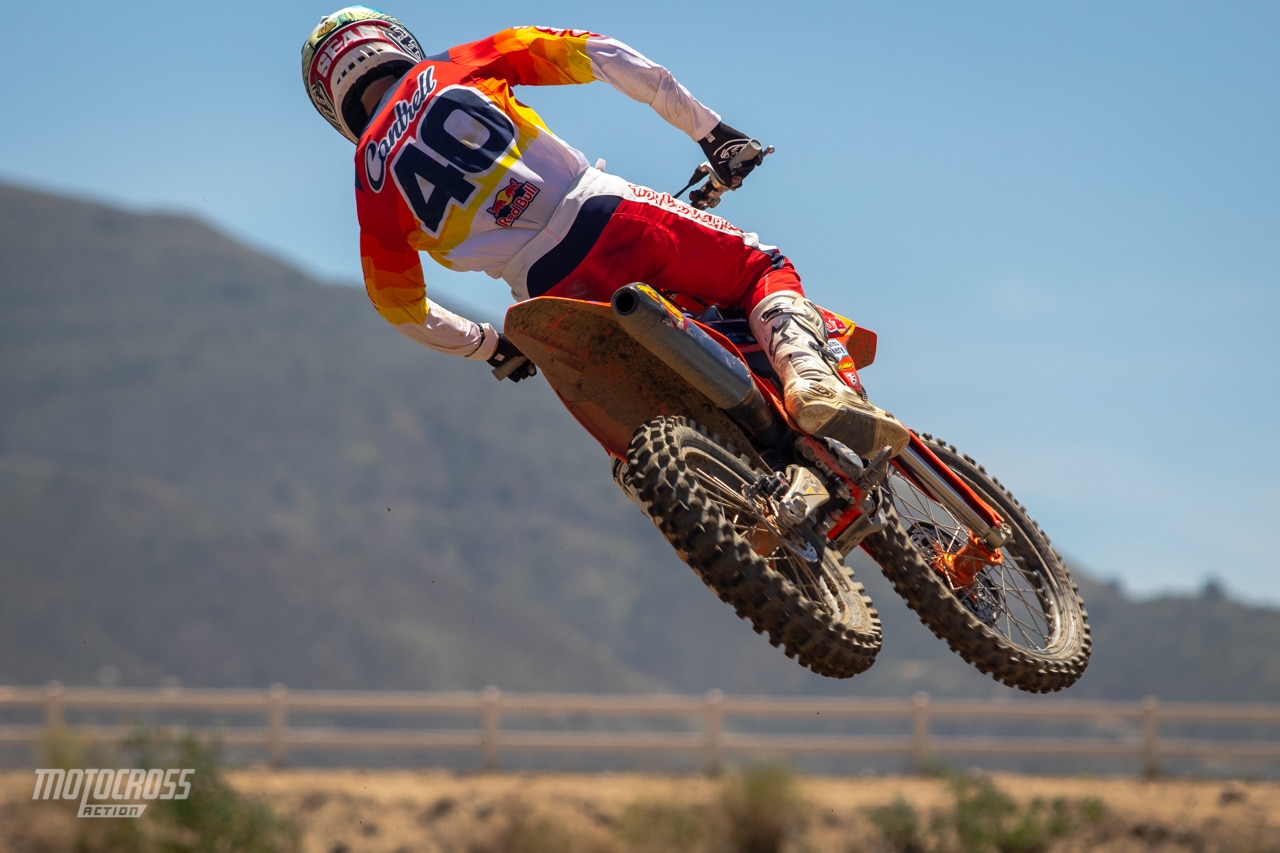 Sean Cantrell spots his landing.
Garrett Marchbanks gets low in a soft and loamy corner.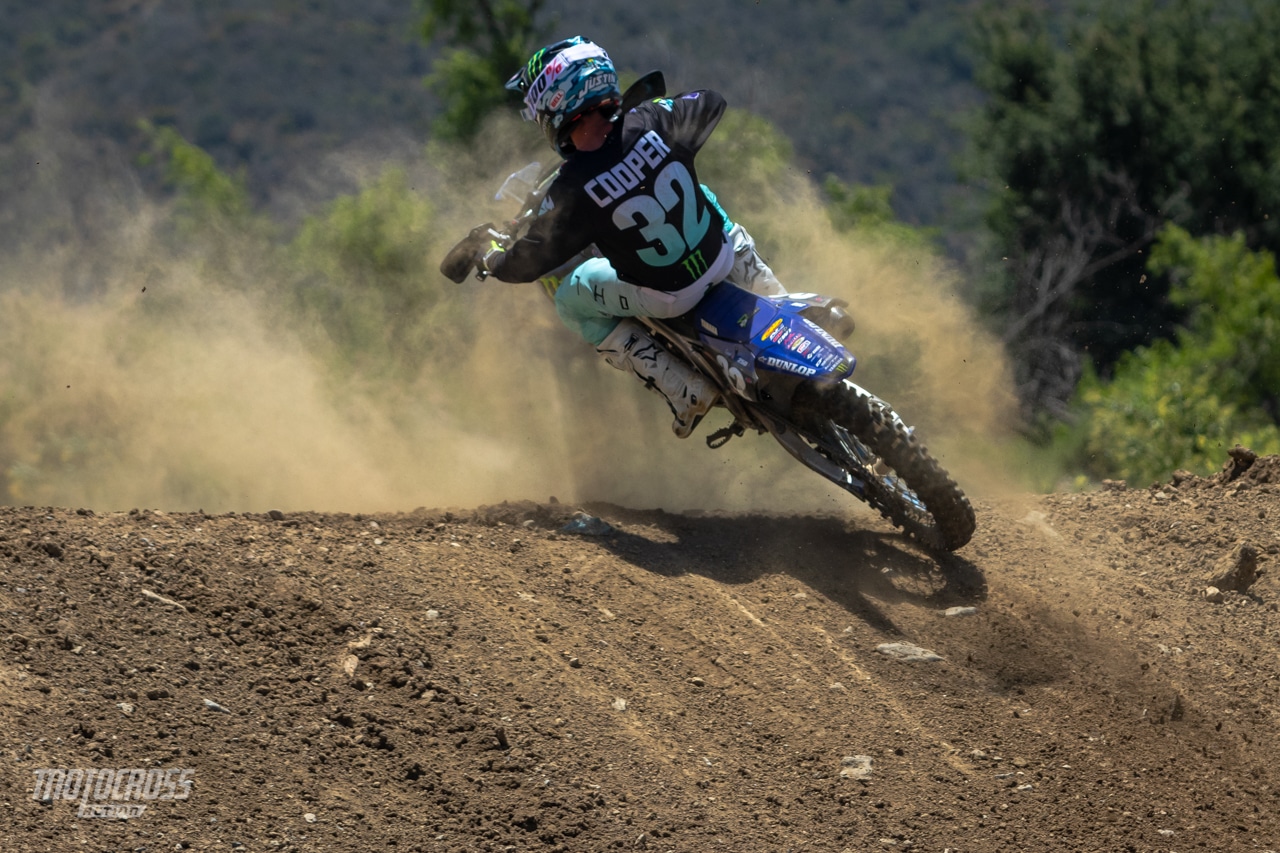 Justin Cooper blasts through the dust made from the rider ahead of him.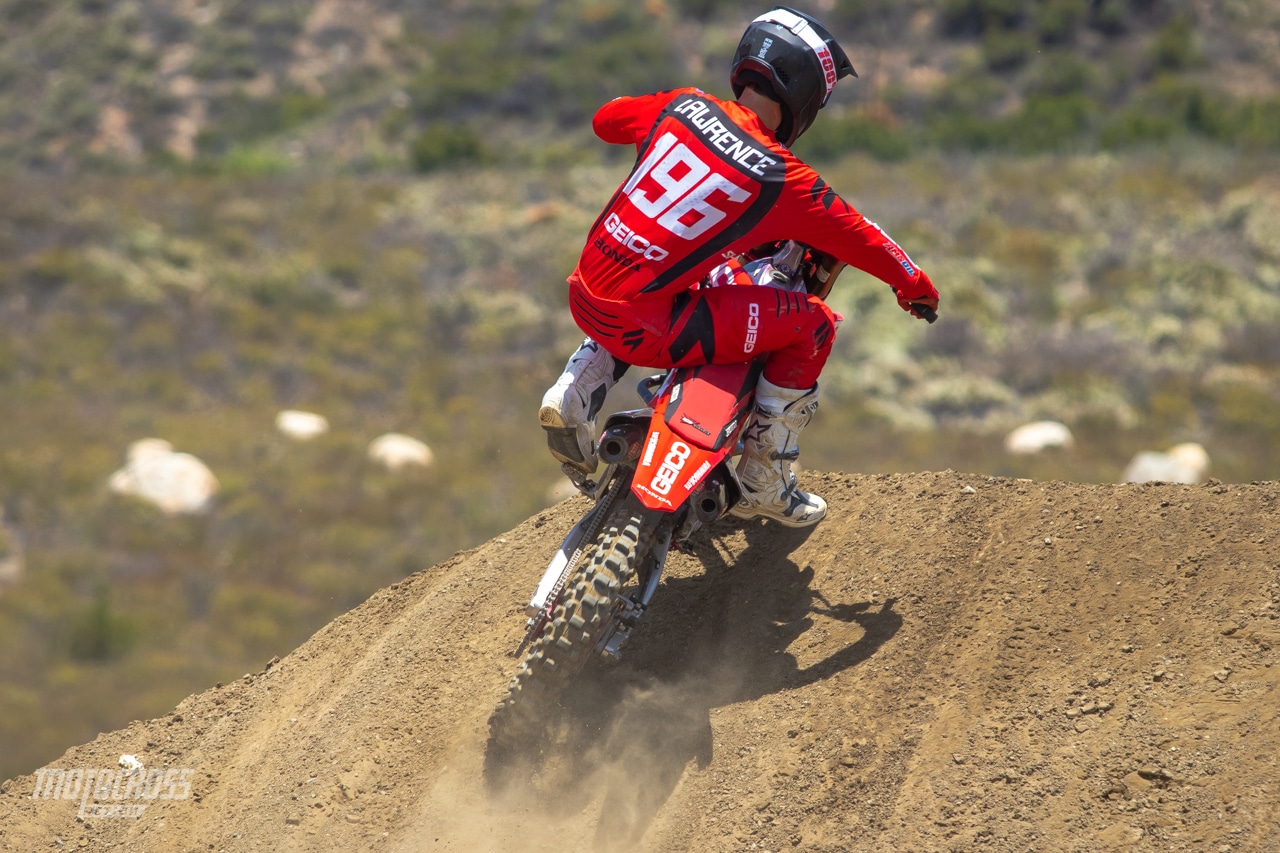 The Australian, Hunter Lawrence.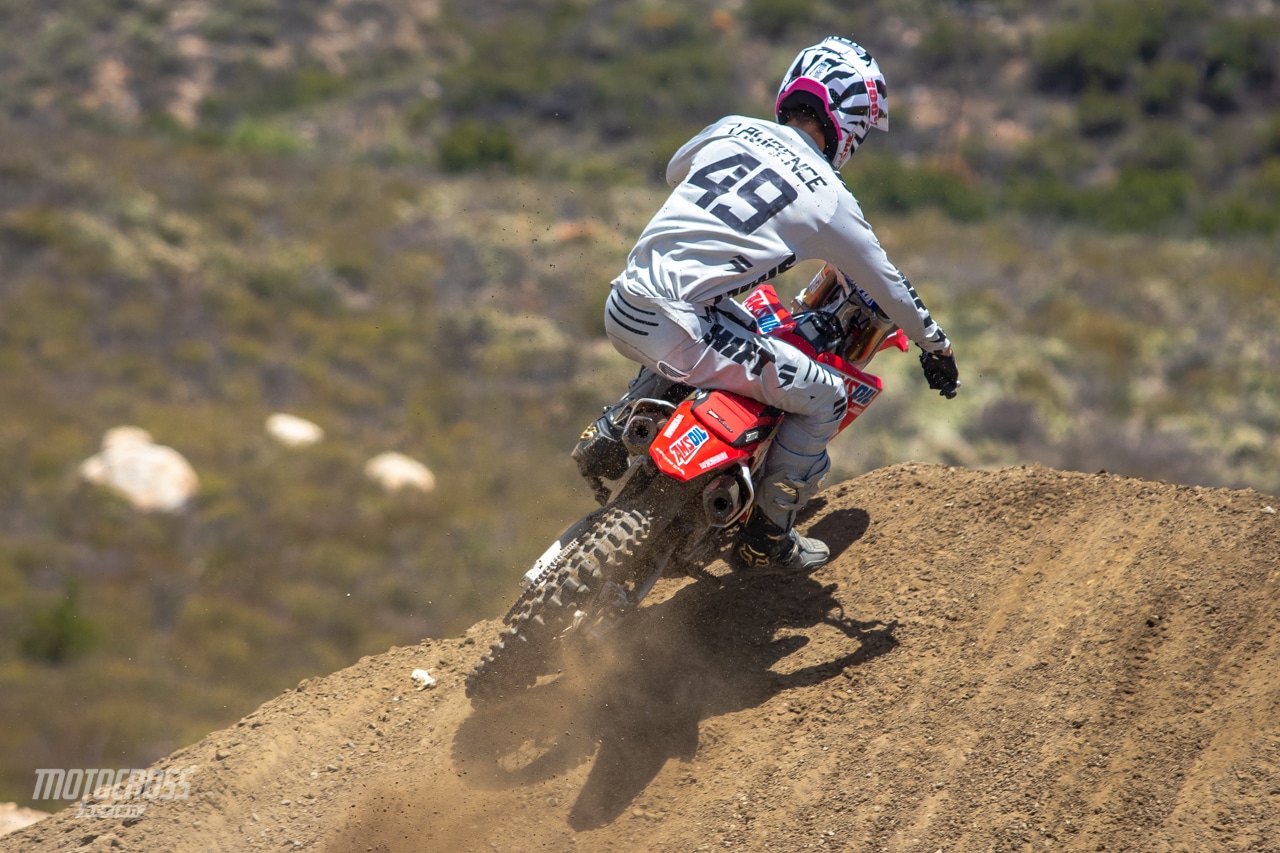 Hunter's little brother, Jett Lawrence.
Chris Howell leans back through some rollers. 
The track had most of the same layout left over from the Fox Raceway National. The hills were dry and hard pack as you can see, but most of the corners had good ruts in them.
Here's an example, of one corner that had a nice loamy rut to it.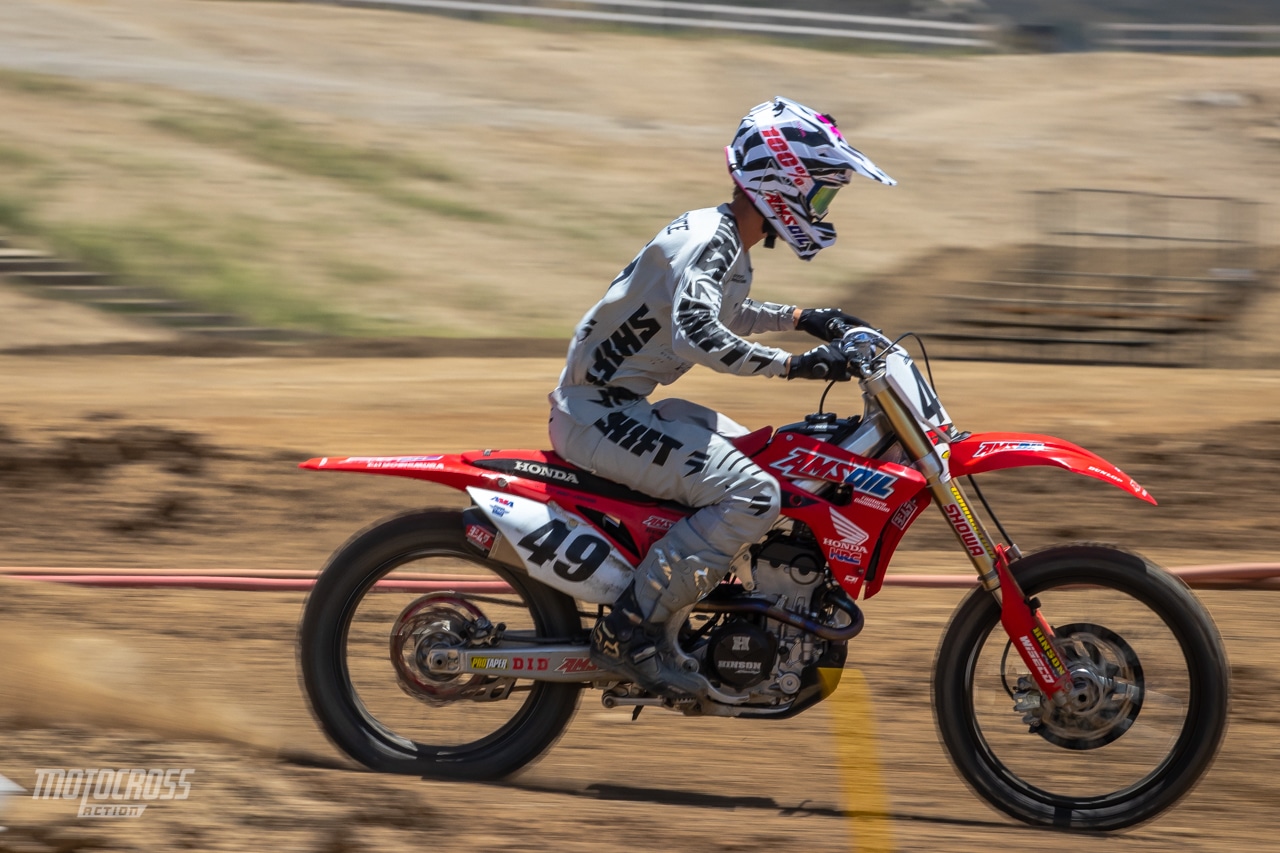 Jett Lawrence rides for the amateur side of the Geico team. He was going fast while trying to keep up with his older brother.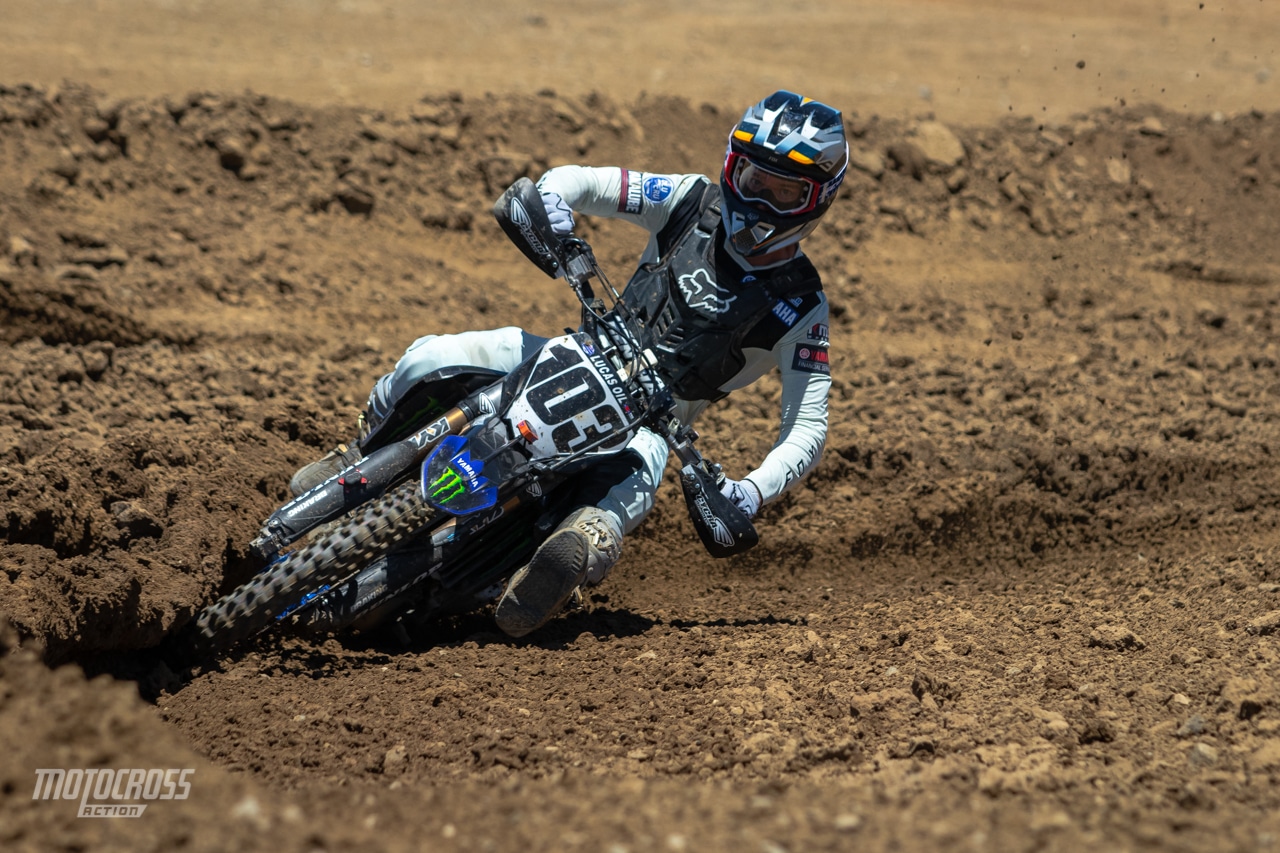 Dean Ferris gets low in the long sweeping rut.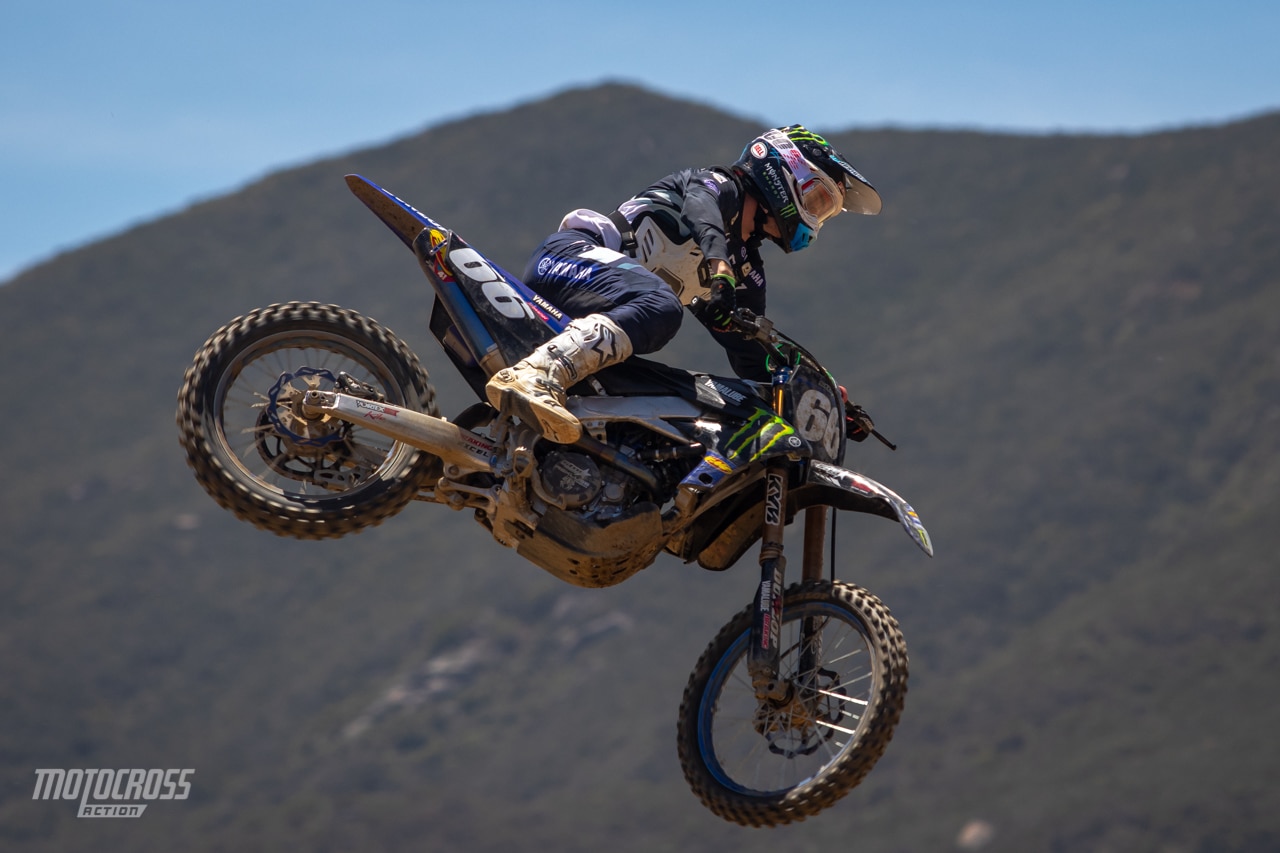 Mitchell Oldenburg has been back on the bike for just over a week now and he is ready to be back at the races.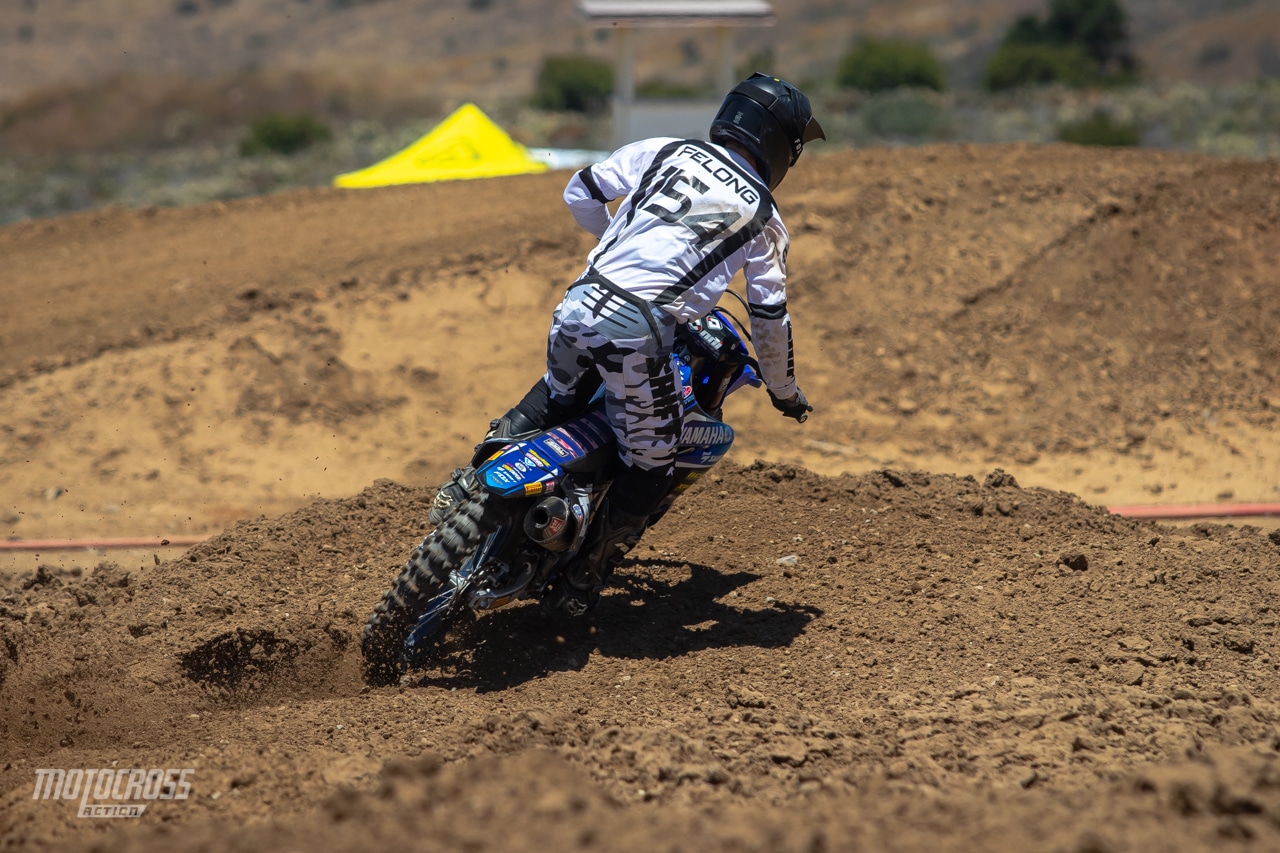 Privateer Chase Felong was putting in motos with Bj Burns and the MX University squad. 
Garrett Marchbanks scrubs on the edge of the wall jump to stay as low as possible.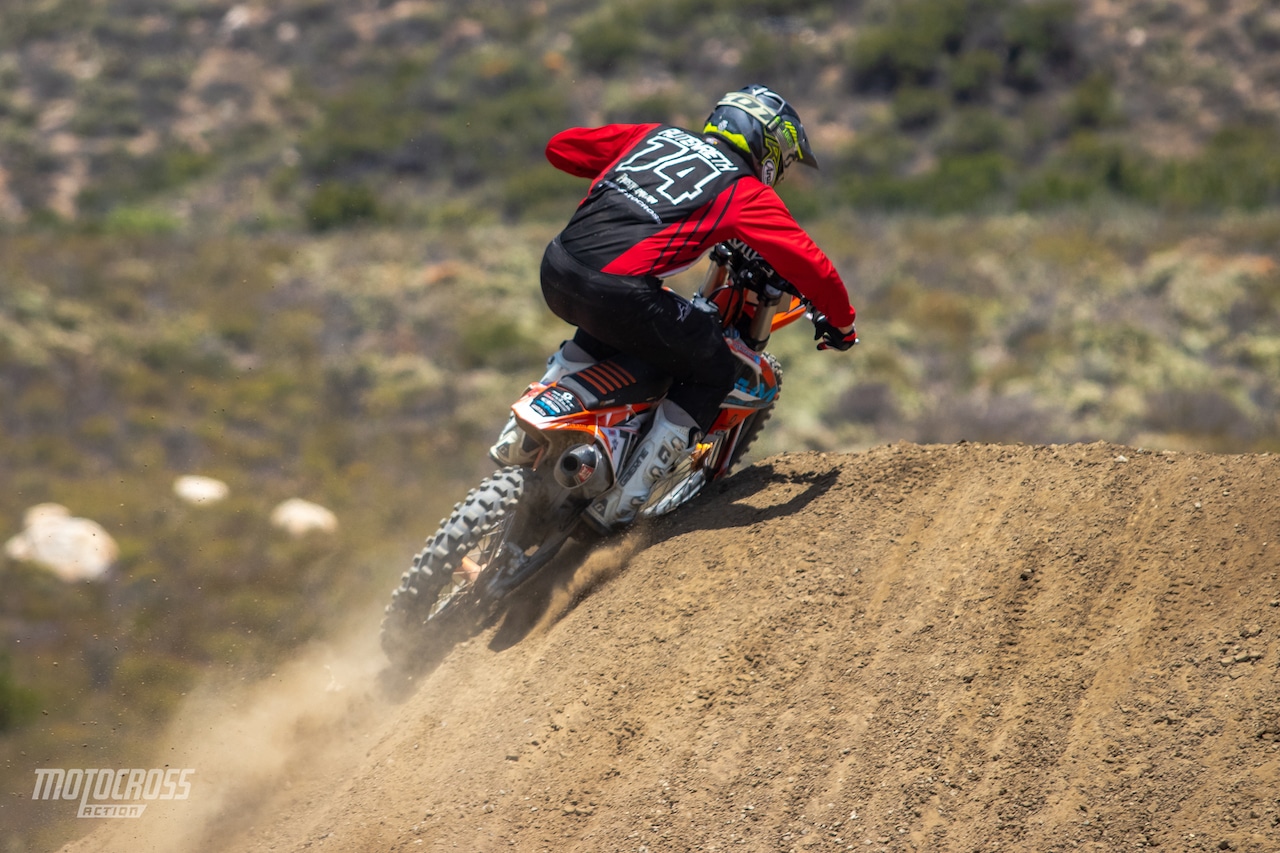 450 privateer, Cade Autenrieth stayed the lowest off the wall jump with this skillful scrub.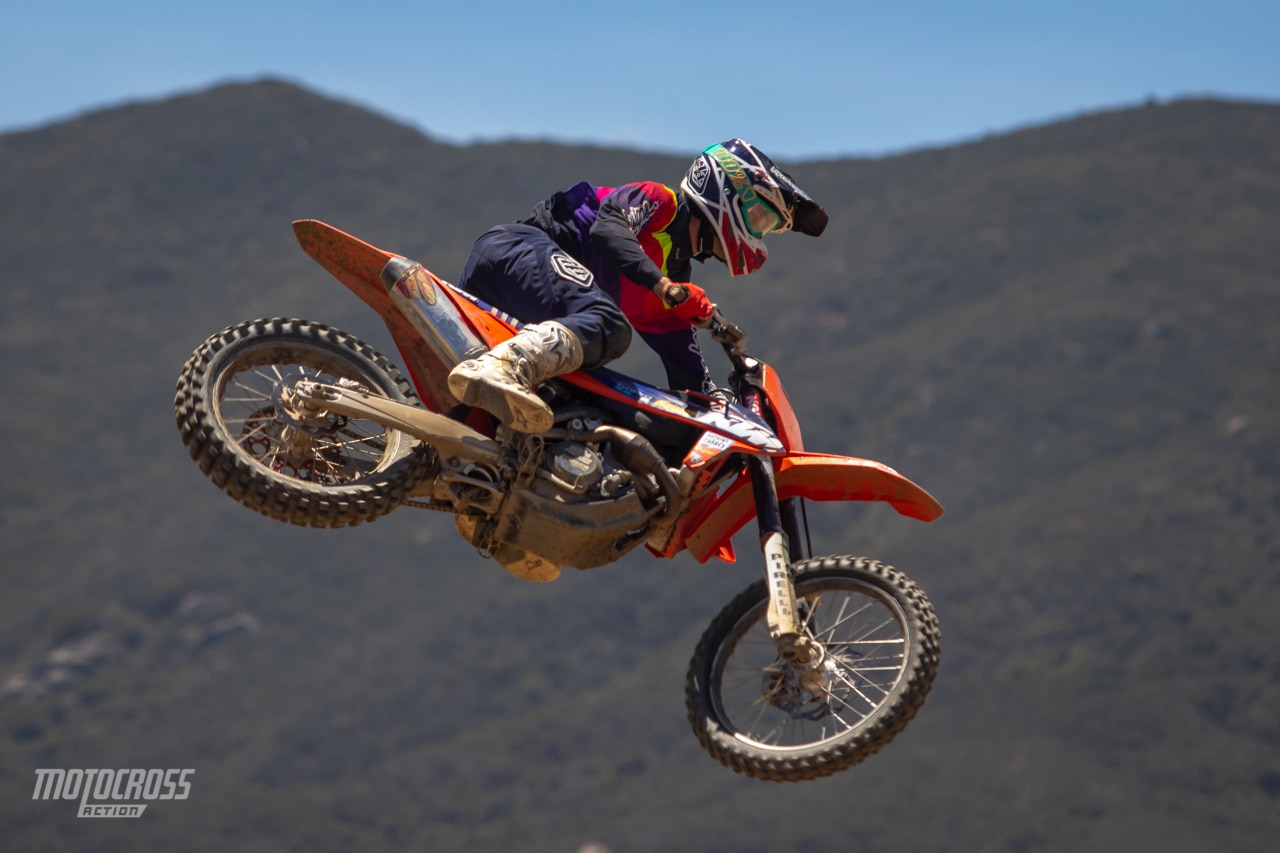 Wilson Todd is currently filling for the injured Mitchell Falk on the Troy Lee Designs Red Bull KTM team.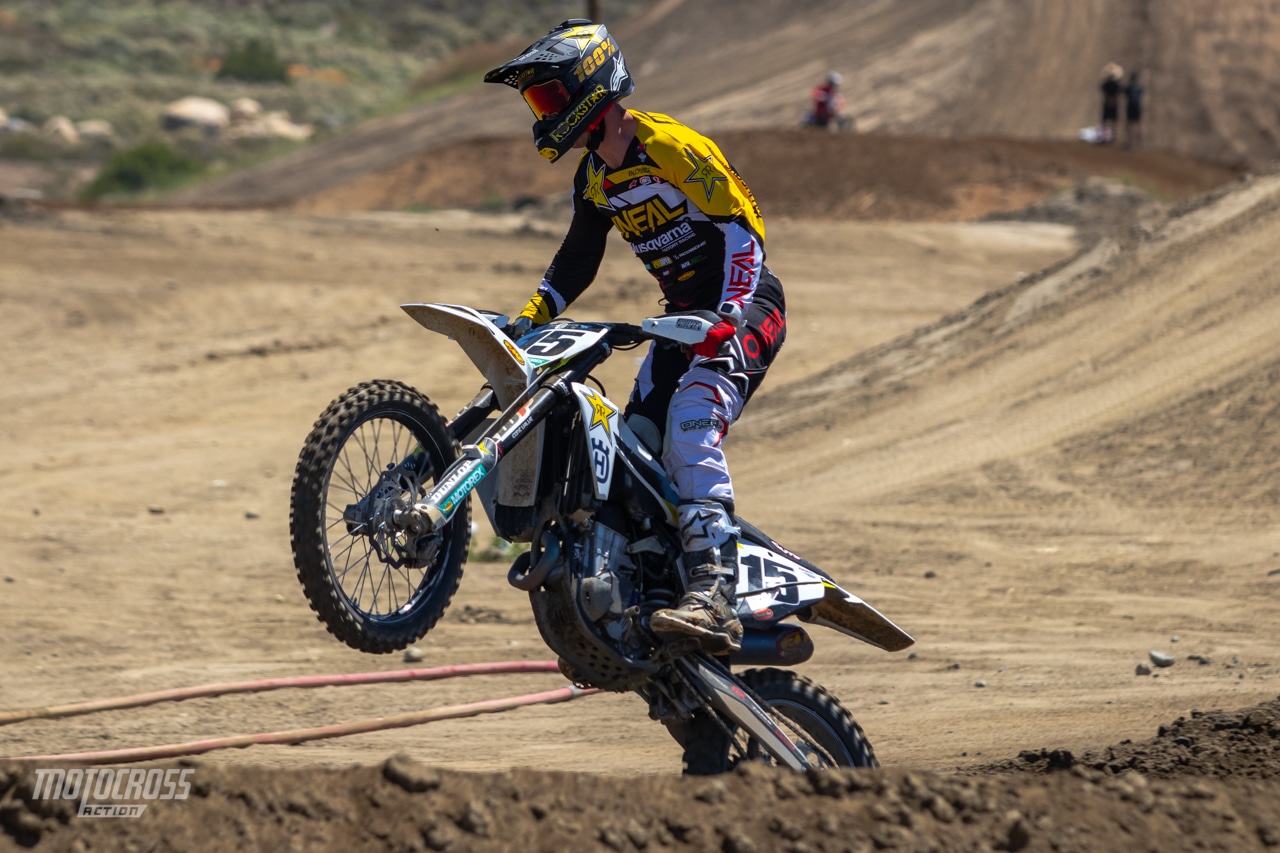 Dean Wilson wheelies through another section of soft and rutted rollers. 
Sean Cantrell.
Aaron Plessinger.
Keaton Ward goofs around for Josh Mosiman's camera.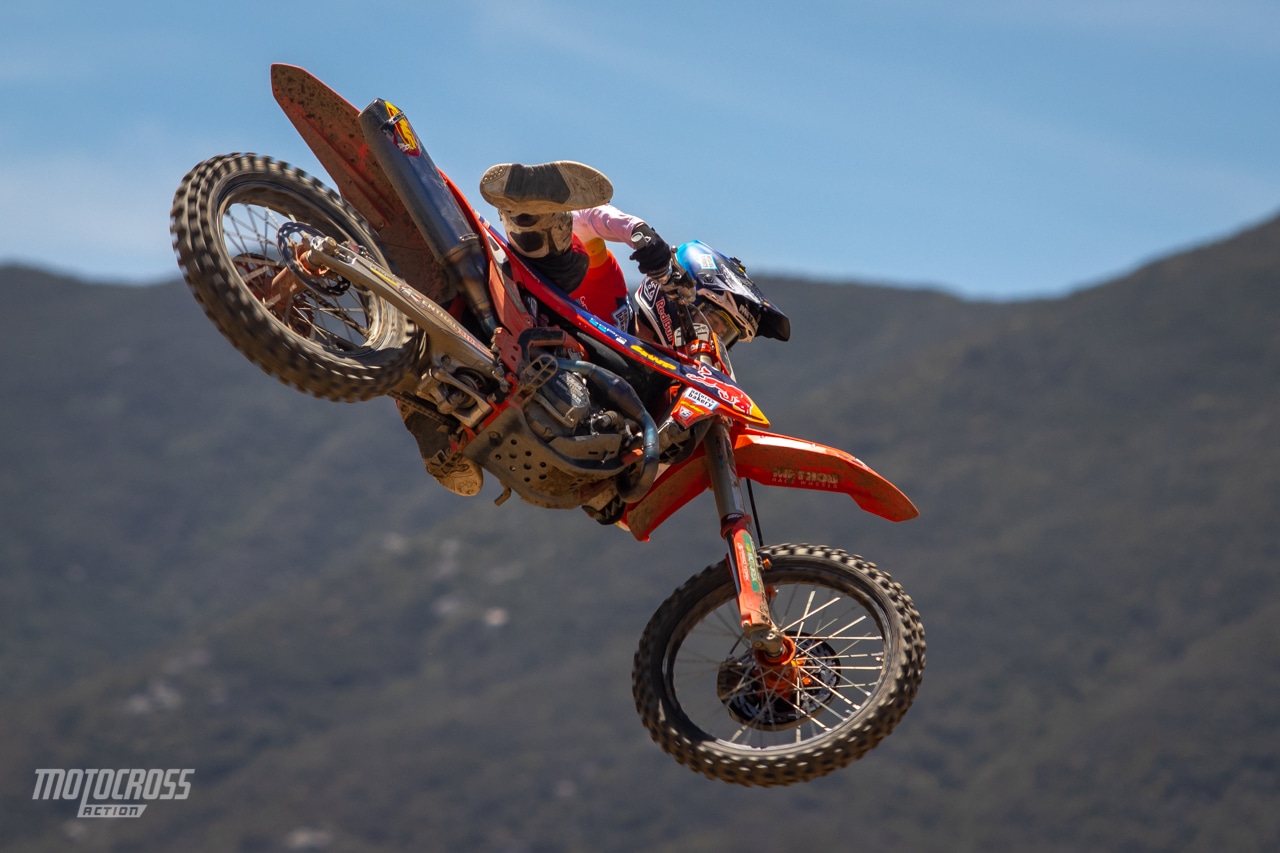 Sean Cantrell throws some style.
Dean Wilson on his Rockstar Husqvarna.
Cameron McAdoo is looking good on the KTM. We are excited to see him race it this weekend at the High Point National.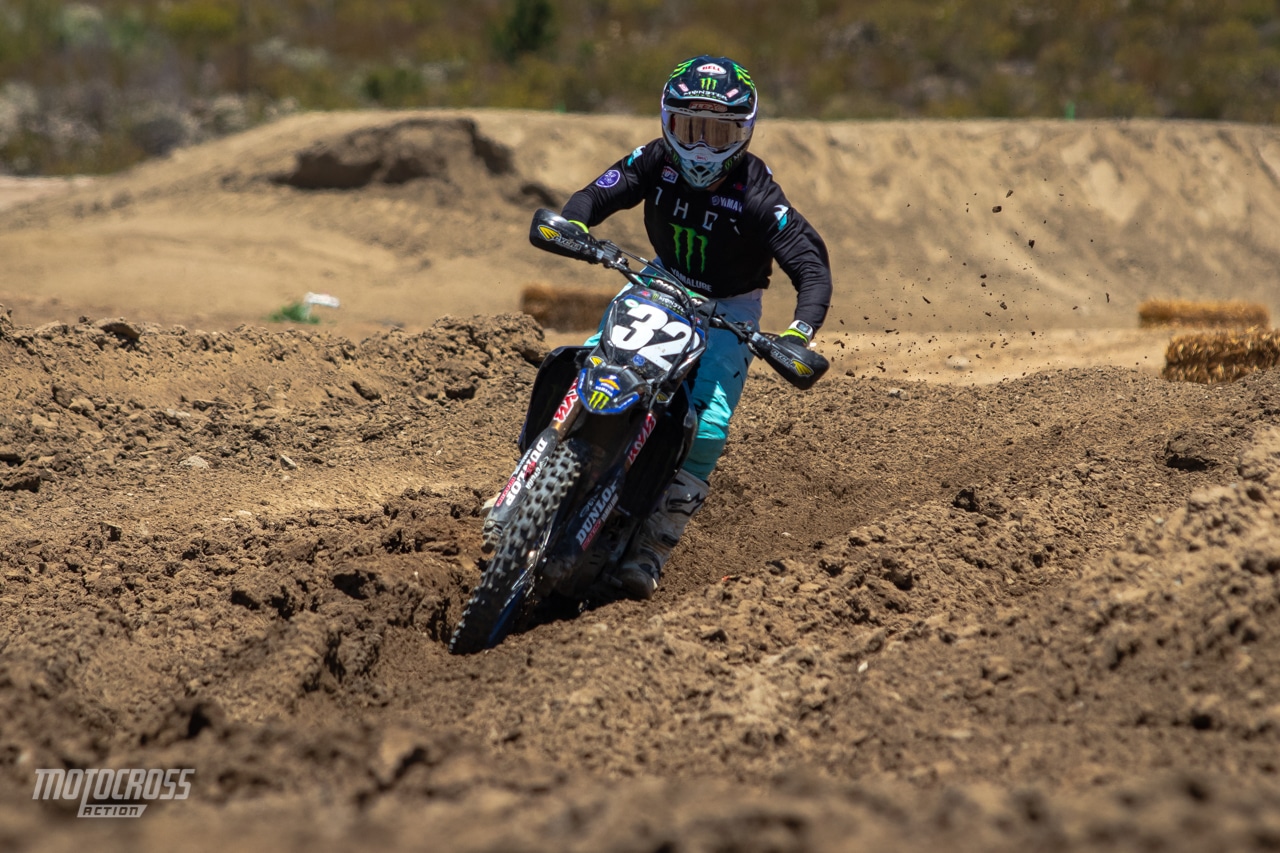 Justin Cooper enters the long sweeping rut with his elbows up and and his eyes looking ahead.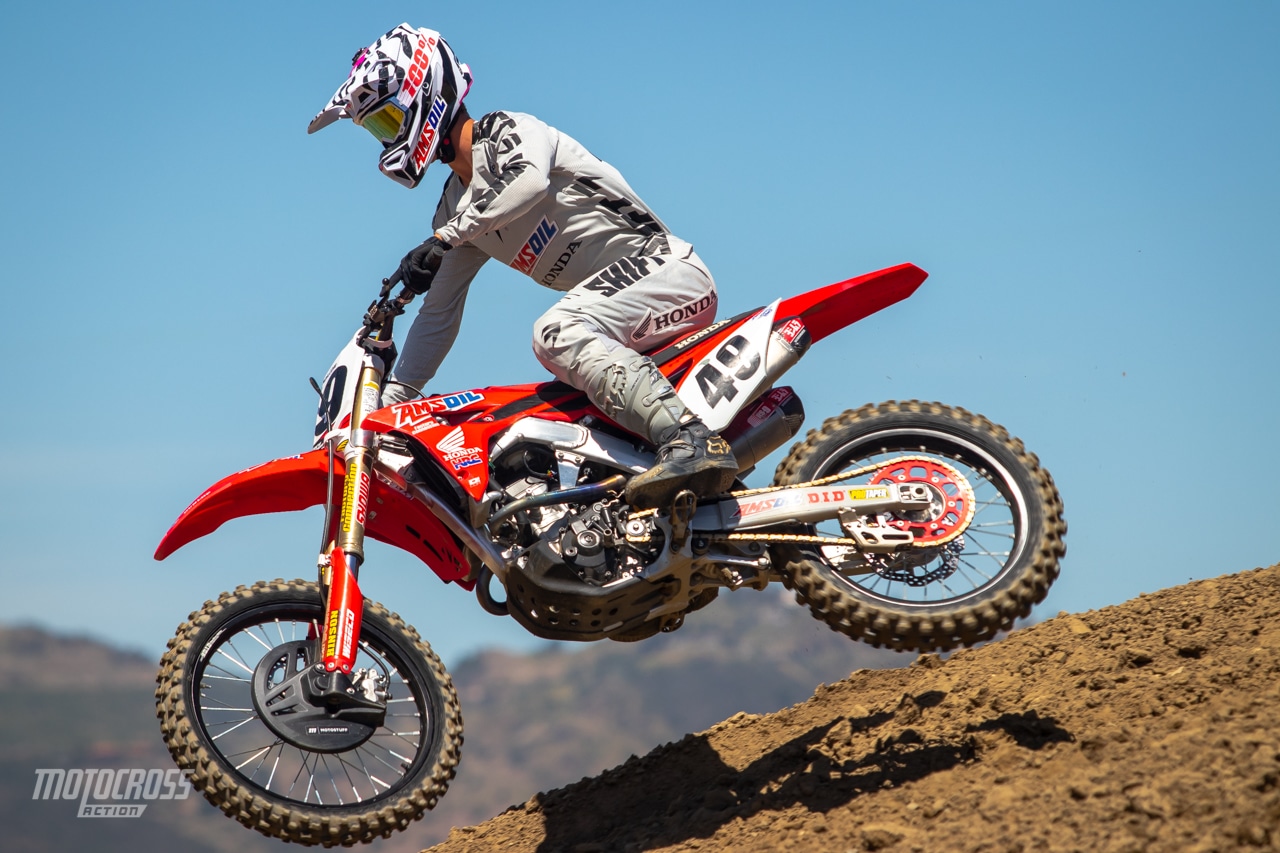 Our camera liked Jett Lawrence's red bikes, grey gear and zebra helmet. 
Aaron Plessinger kicks up some dust.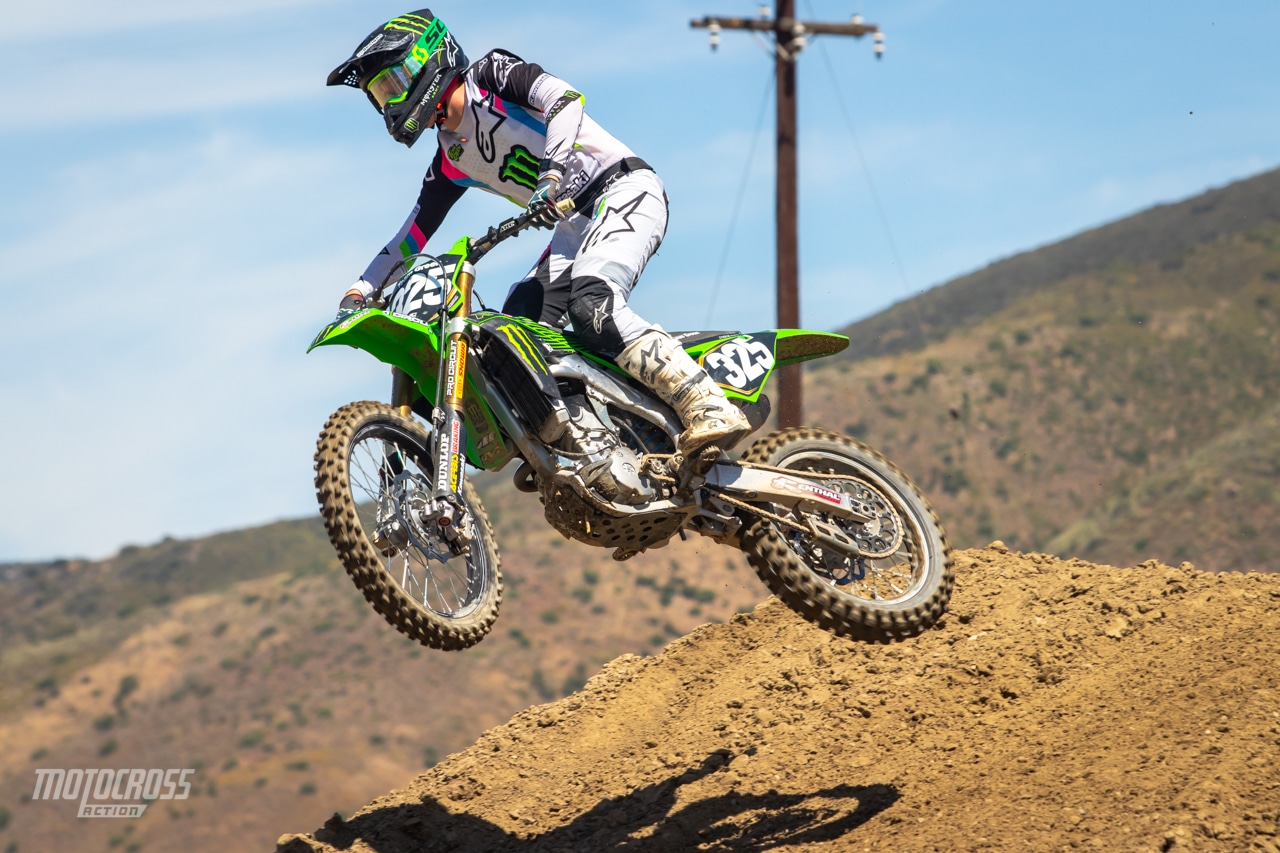 Stilez Robertson launches off a big roller into a corner.
Justin Cooper squats through the rollers.
JMC Racing's Chris Howell.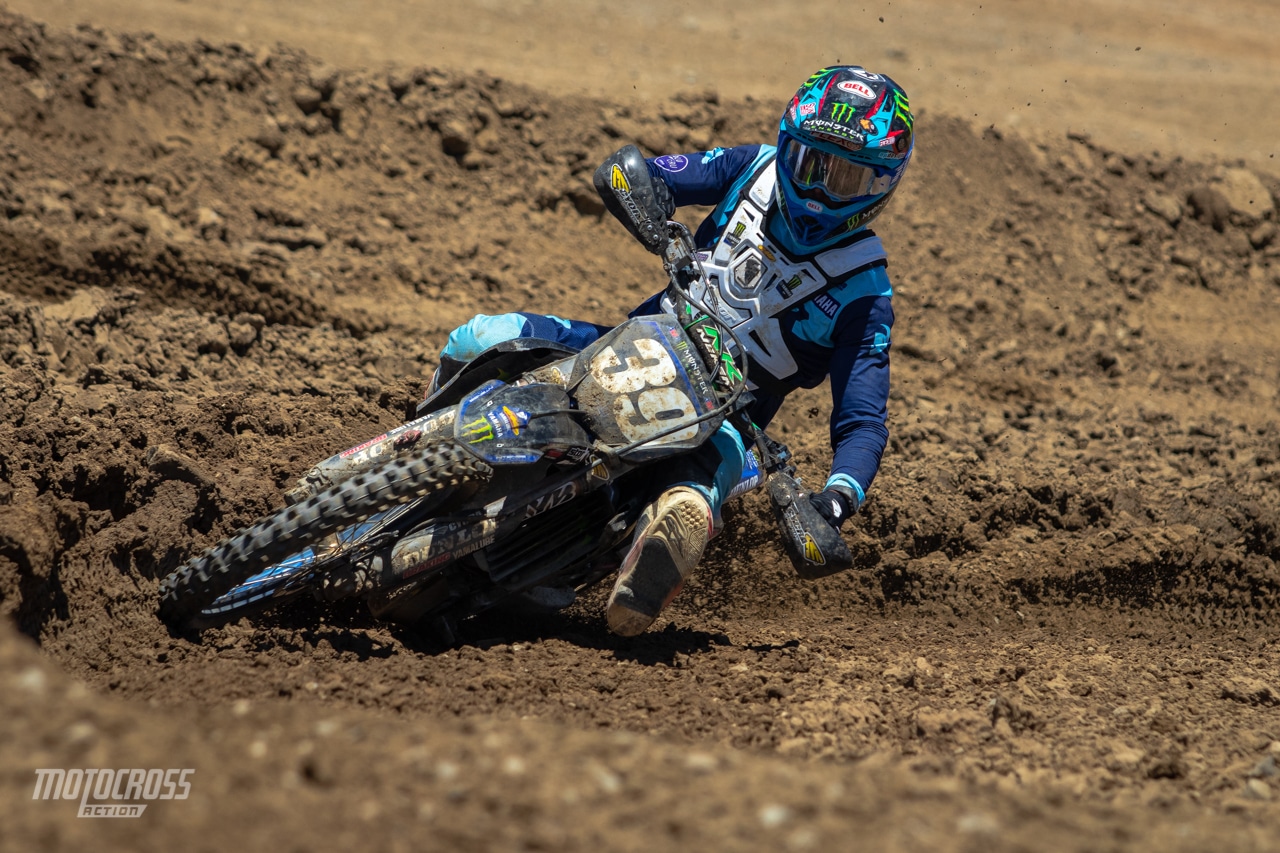 Colt Nichols is another rider who always has a picture perfect style.