MXA'S PRO RIDER GEAR BAG | BROC TICKLE
 MXA PRO RIDER GEAR BAG: BROC TICKLE'S SETUP
Here at Motocross Action, we like to keep up to date with whatever the top pros are wearing and the next best thing gear manufacturers have to offer. This is why we bring you Pro Gear Guide, an in-depth look at what threads and protection the fastest racers in the world are wearing. We break down the pricing of each individual item featured on the rider as well as links so that if you want to look like your favorite rider, you can. This week we highlight Broc Tickle who undoubtedly has one of the cleanest setups in the sport. Broc has been a major representative of FXR since November of last year while sporting Alpinestars head and toe. Broc keeps his eyes protected with 100% goggles and prevents his wrist from injury with a custom wrist brace. Look down below to see a closer look at the individual products.
Want to check out more gear the Pros wear? 
Broc charging at the first of two 2020 RedBud Nationals
PANT: Helium Mx Pant 21
Price: $219.99
Sizes: 28-38 (even sizes only)
JERSEY: Helium Mx Jersey 21
Price: $79.99
Sizes: XS-XXL
GLOVES: Clutch Strap MX 20
Price: $40.00
Sizes: Small-XXL
Broc on the 2021 FXR Helium Gear:
Always improving what's already the best fitting gear I've ever worn.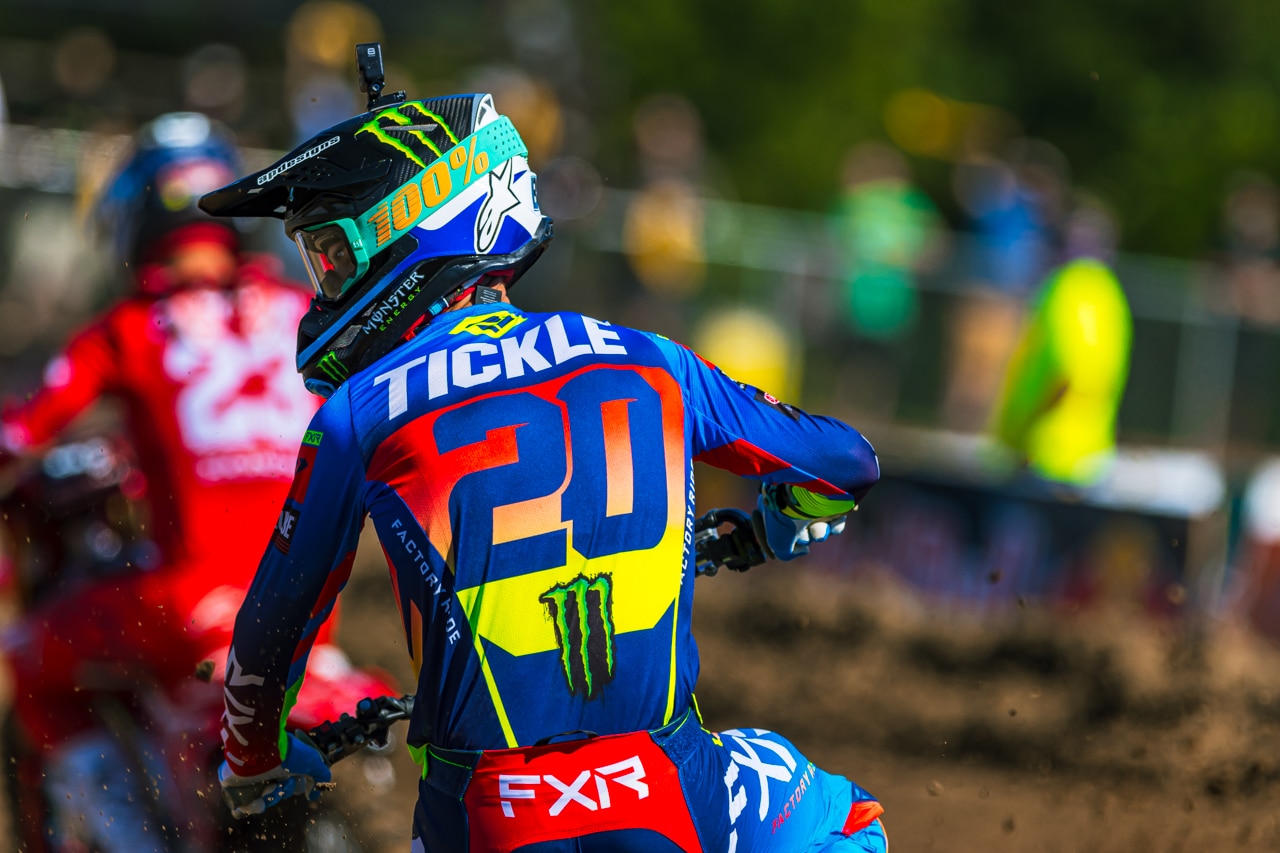 Broc viewing the start after a practice start session.
BOOTS: Tech 10 Boots
Price: $599.95
Sizes: 7-14
HELMET: Supertech M10 Solid Helmet
Price: $575.95
Sizes: XS-XXL
GOGGLES: 100% Armega Clark Goggles
Price: $90-$100
WRIST BRACE: AllSport Custom Carbon Fiber Kevlar Wristbrace
Price: Must call for a quote (844) 449-2620
Sizes: Custom
SUPPLIER CONTACTS: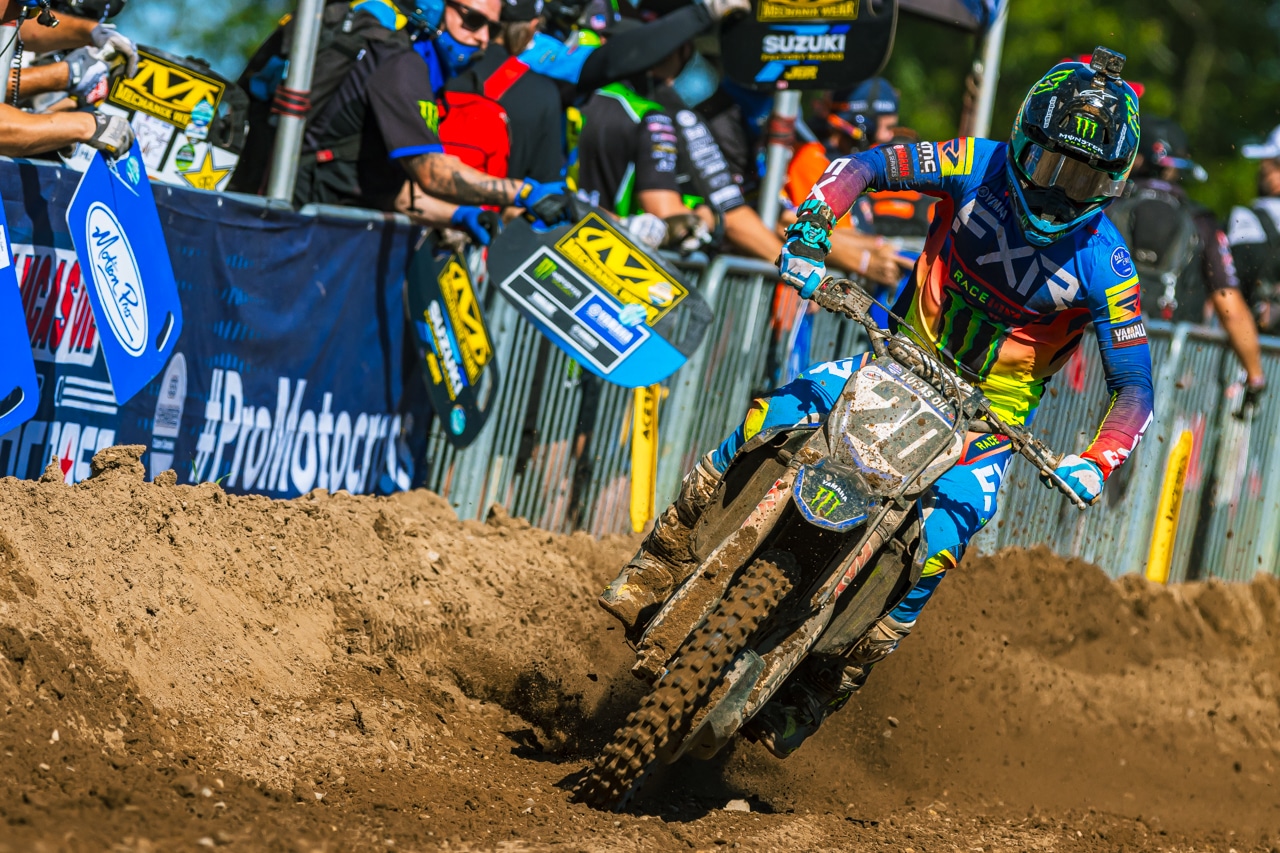 Broc speeding past the mechanics at RedBud 1
Alpinestars: www.alpinestars.com or 800-409-0903
FXR: www.FXRRacing.com or 1-877-999-9798
100%: www.100percent.com  or  619-876-4202
All Sport Dynamics: www.allsportdynamics.com or 844-449-2620