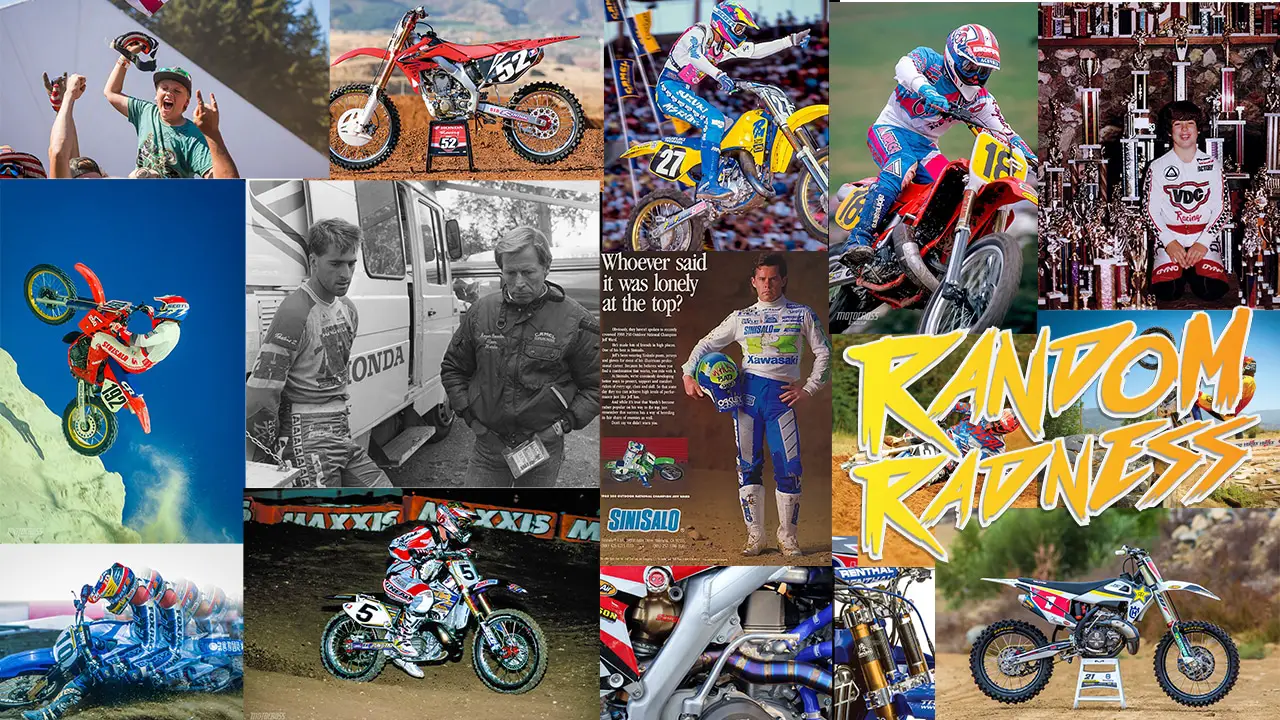 RANDOM MOTOCROSS|50| RADNESS 
Motocross Action has the most documented collection of photos in the sport as their photogs have been capturing everything motocross since MXA's inception in 1973. These photos have been kept locked up inside MXA's palatial towers (except for the ones that were pilfered). It was time to break into the historic archive of photos that have been captured over our 48-year history. Out of the millions of photos MXA has in its archive only a fraction of those have been seen by the public. Only a few hundred photos were needed per issue of MXA, but our guys snapped thousands of photos each month that were just stored never to be seen. We finally thought we should share these unseen photos of the past and present. We also thought that other fans of the sport needed a platform for them to share their Rad photos as well. With that, MXA's Random Radness was born.
---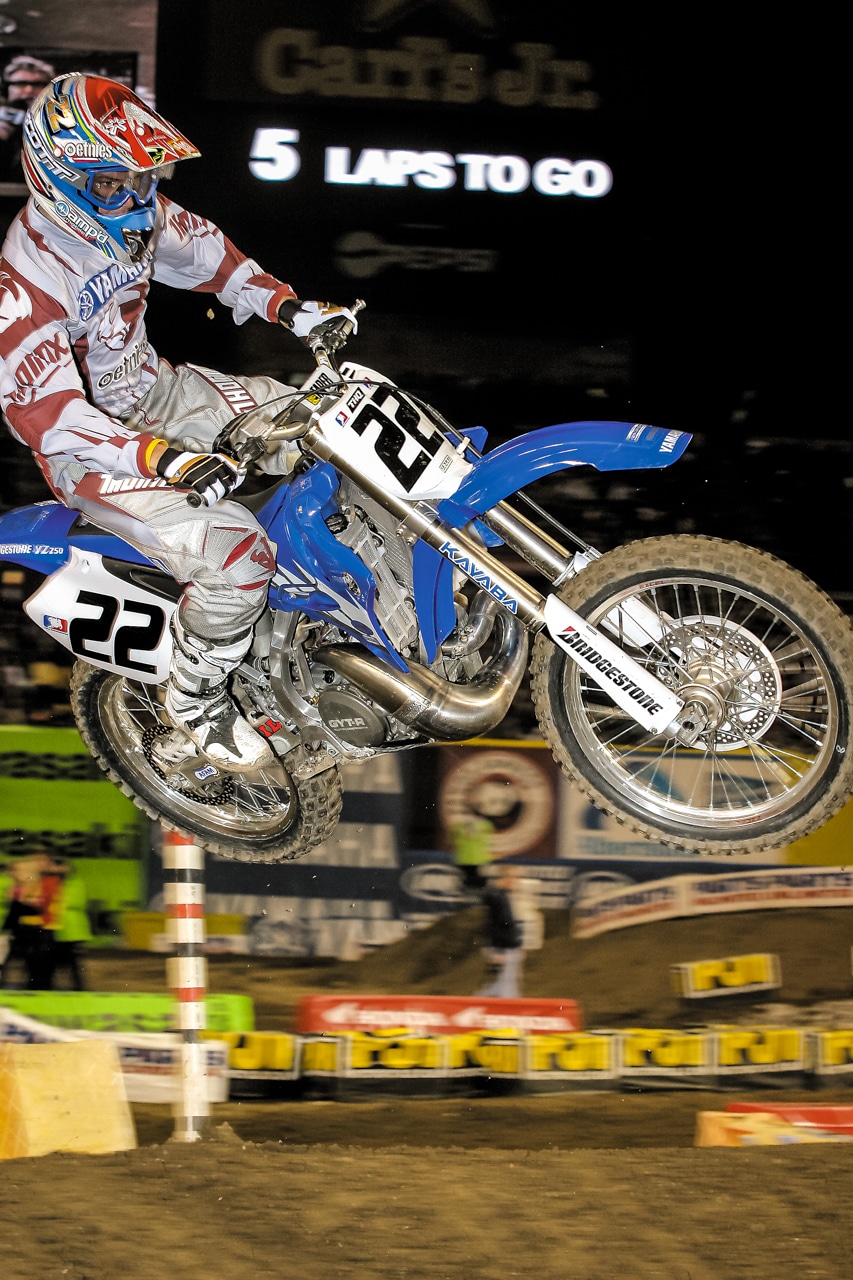 The famous Carlsbad Raceway in its heyday.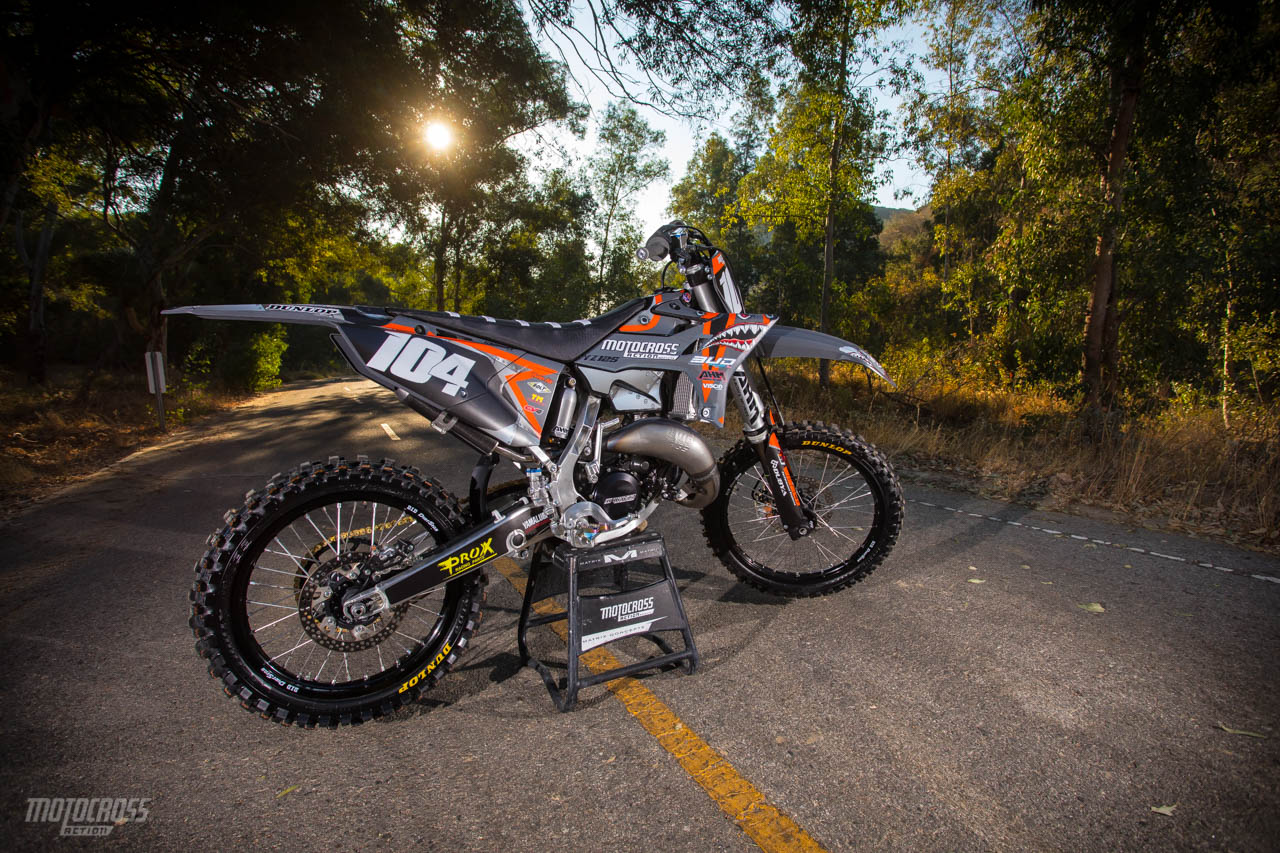 The 2005 YZ125 that graced MXA's July cover.
Brian Swink back in 1996 on a Honda of Troy CR250.
Trevor Stewart dusting Josh Grant at the World Two-Stroke Championship. 
Some older Gaerne SG10's that were custom painted for a Vegas Supercross race. 
All American!
Racing legend, David Bailey. 
A 1988 JT Racing ad. Racers from left to right: Pat Gomm, Marty Smith, Ron Lechien, Broc Glover, Shaun Kalos. 
Jason Anderson on his Rockstar RM-Z250 in 2012. 
Jessy Nelson during his rookie year in 2012. 
Buddy Antunez as an amateur racing an RM80.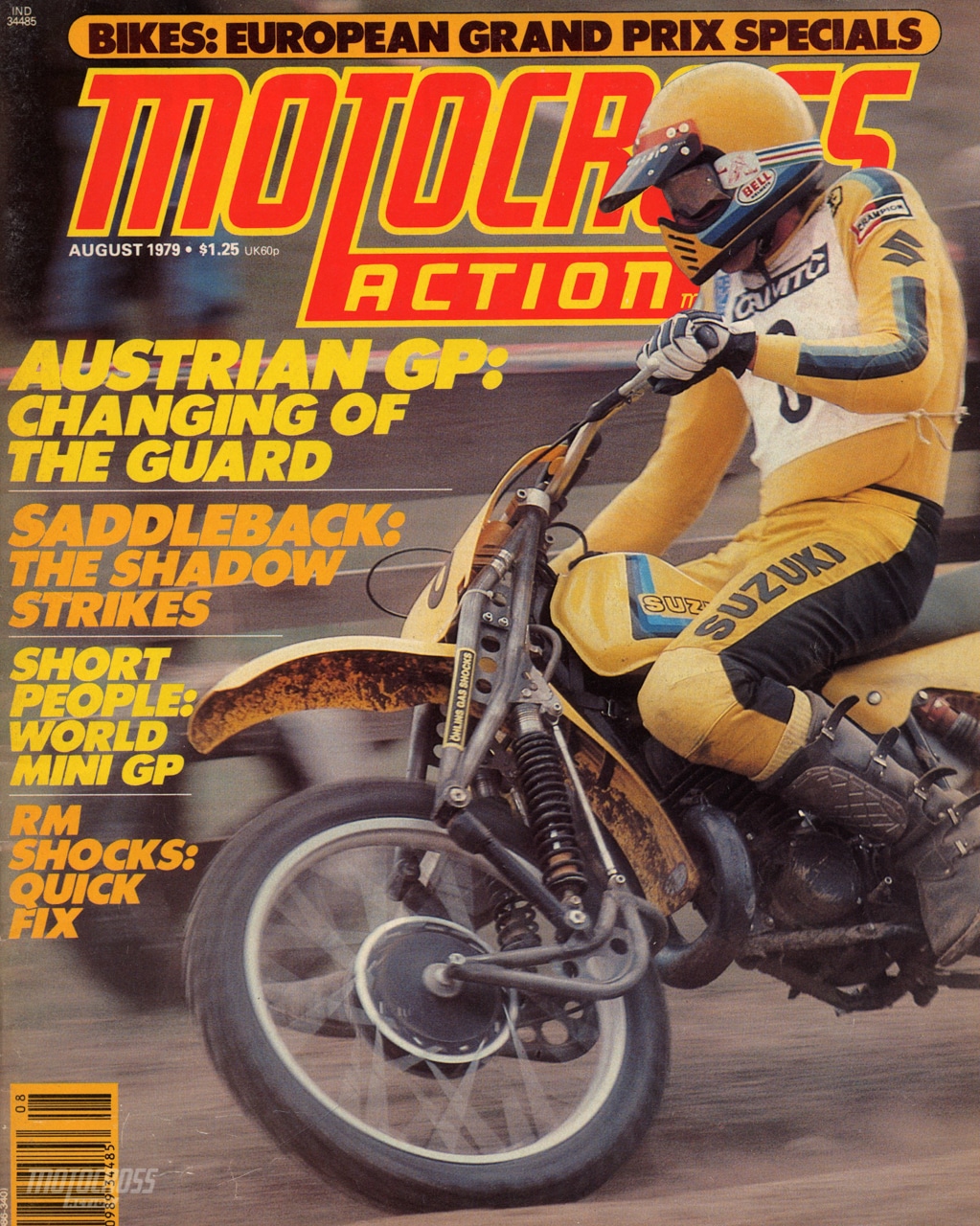 The August 1979 MXA cover. 
---