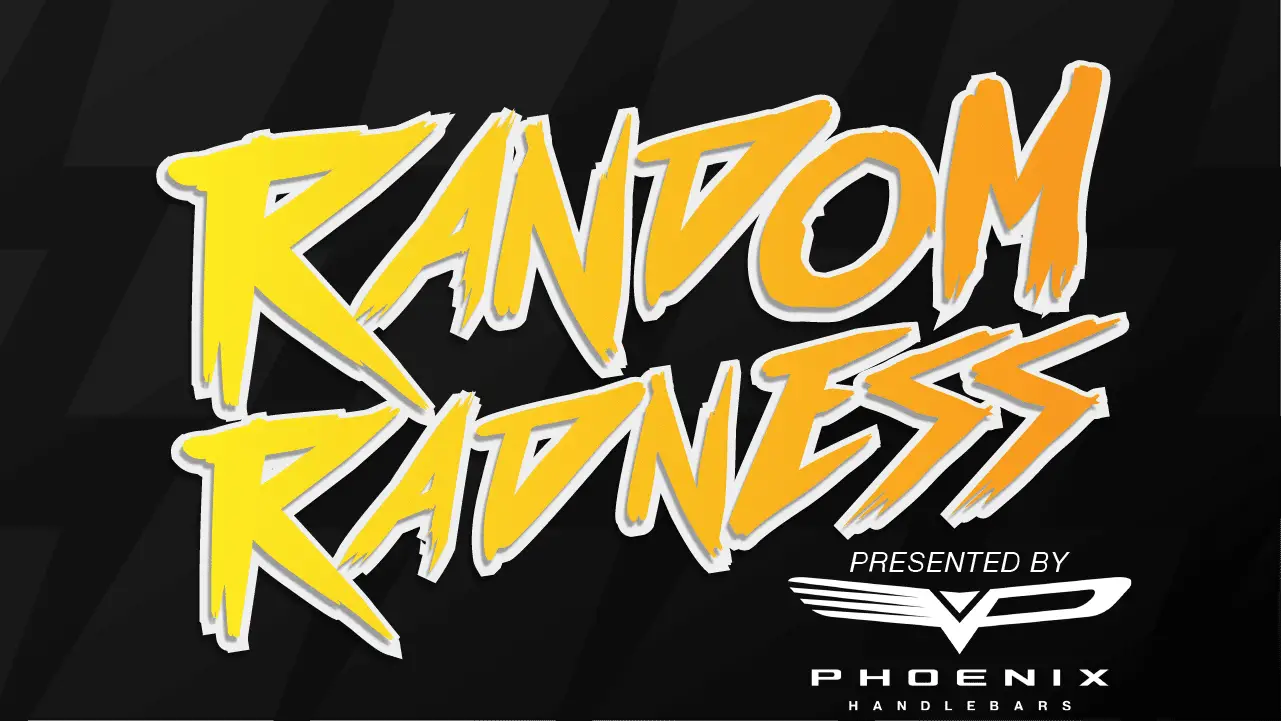 RANDOM MOTOCROSS RADNESS THROUGH TIME
Motocross Action has the most documented collection of photos in the sport as their photogs have been capturing everything motocross since MXA's inception in 1973. These photos have been kept locked up inside MXA's palatial towers (except for the ones that were pilfered). It was time to break into the historic archive of photos that have been captured over our 48-year history. Out of the millions of photos MXA has in its archive only a fraction of those have been seen by the public. Only a few hundred photos were needed per issue of MXA, but our guys snapped thousands of photos each month that were just stored never to be seen. We finally thought we should share these unseen photos of the past and present. We also thought that other fans of the sport needed a platform for them to share their Rad photos as well. With that, MXA's Random Radness was born.
This week's gallery is sponsored by Phoneix Handlebars. They truly have some serious random rad products. Check them out!
---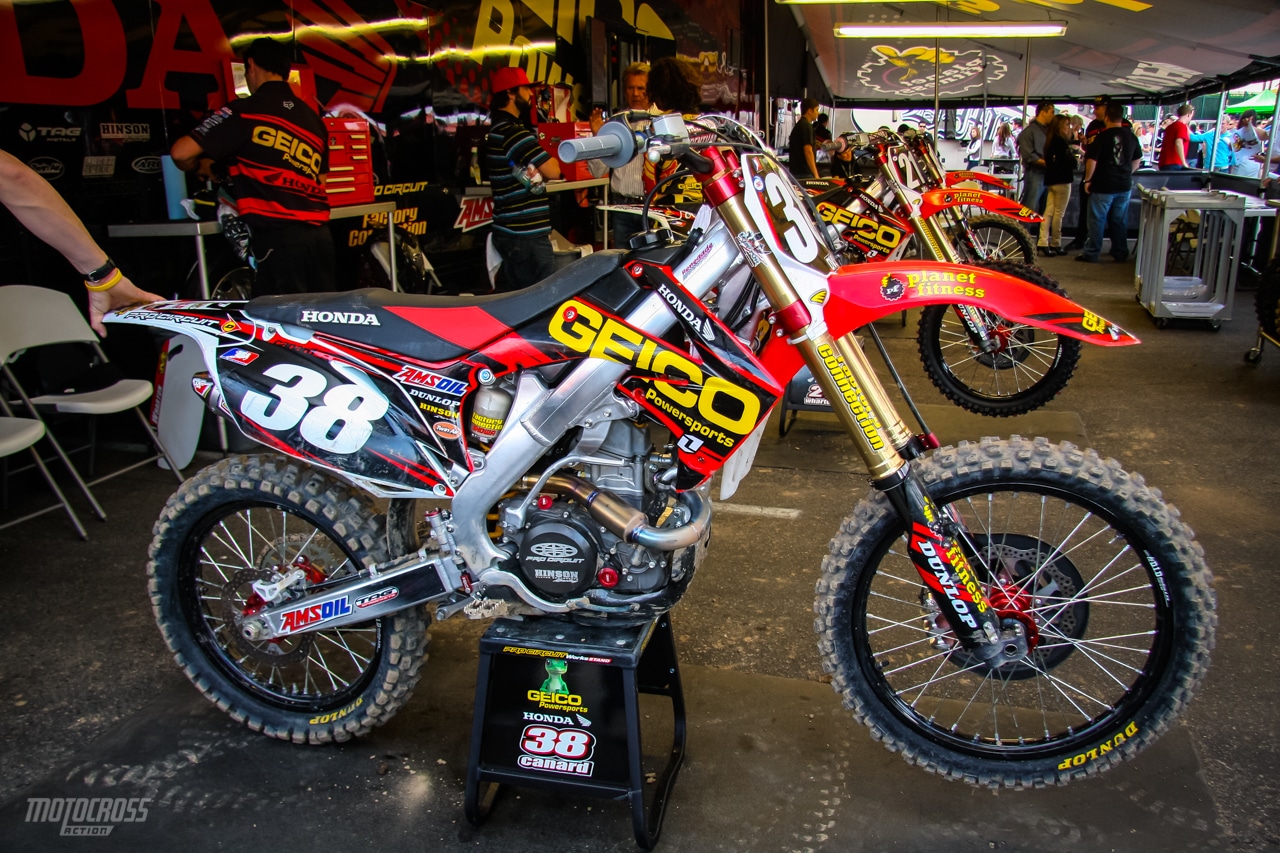 Trey Canard's 2010 Geico Honda CRF250. 
The opening ceremonies from Indy this past weekend.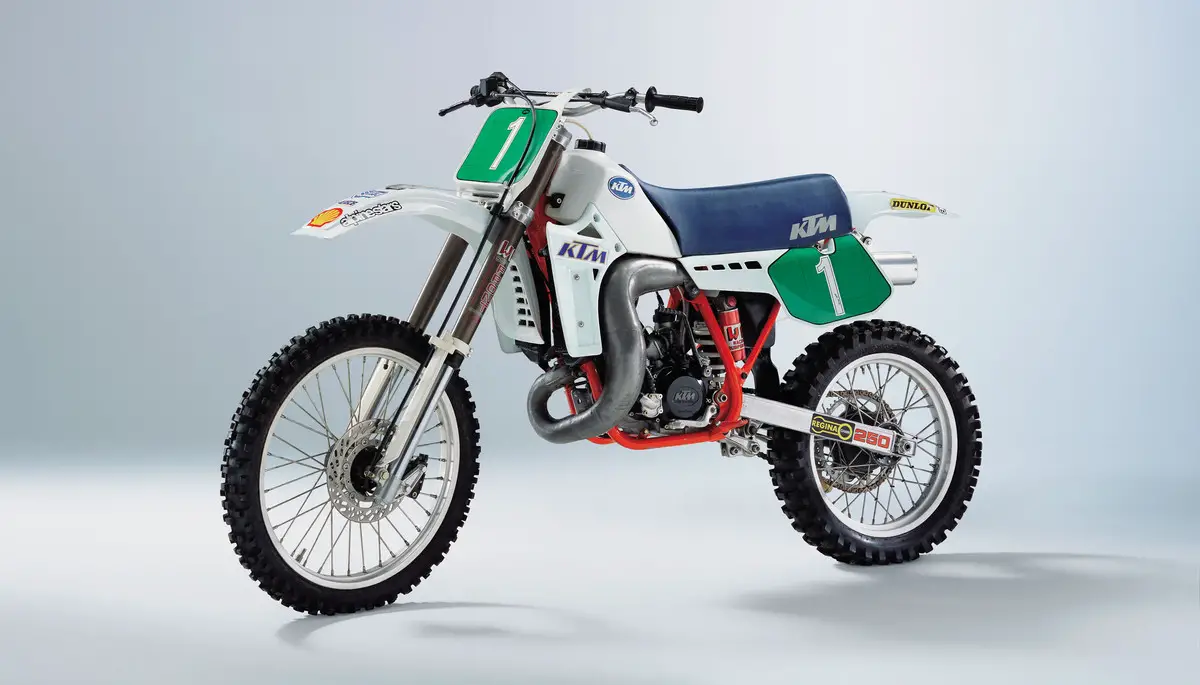 Heinz Kinigadner's FIM World Championship winning 1985 KTM 250MX.
Mitchell Oldenburg waiting in the tunnel at the 2021 Indianapolis Supercross.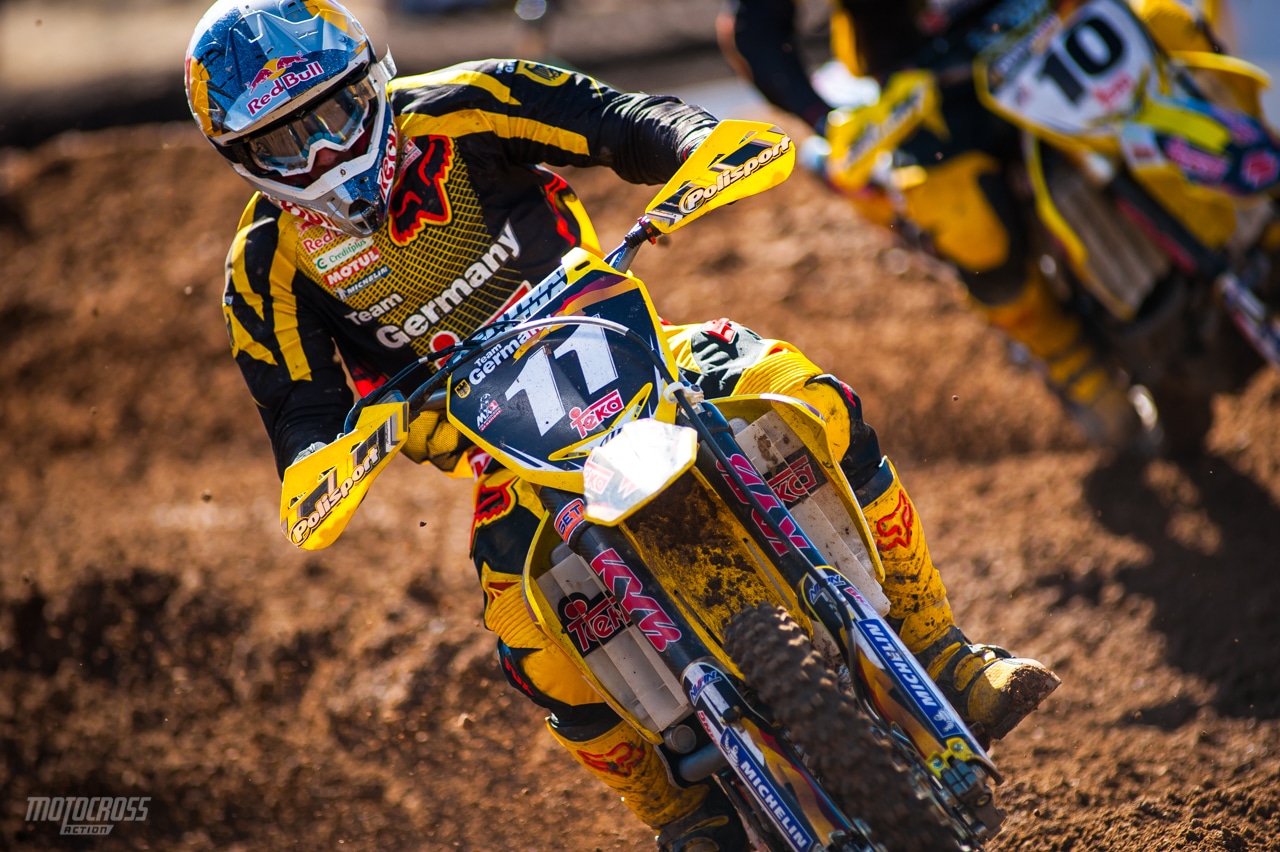 Ken Roczen before he came to race in the U.S. This photo was taken at the 2010 MXDN in Lakewood, Colorado. 
Who won? Deven Raper or Alex Ray?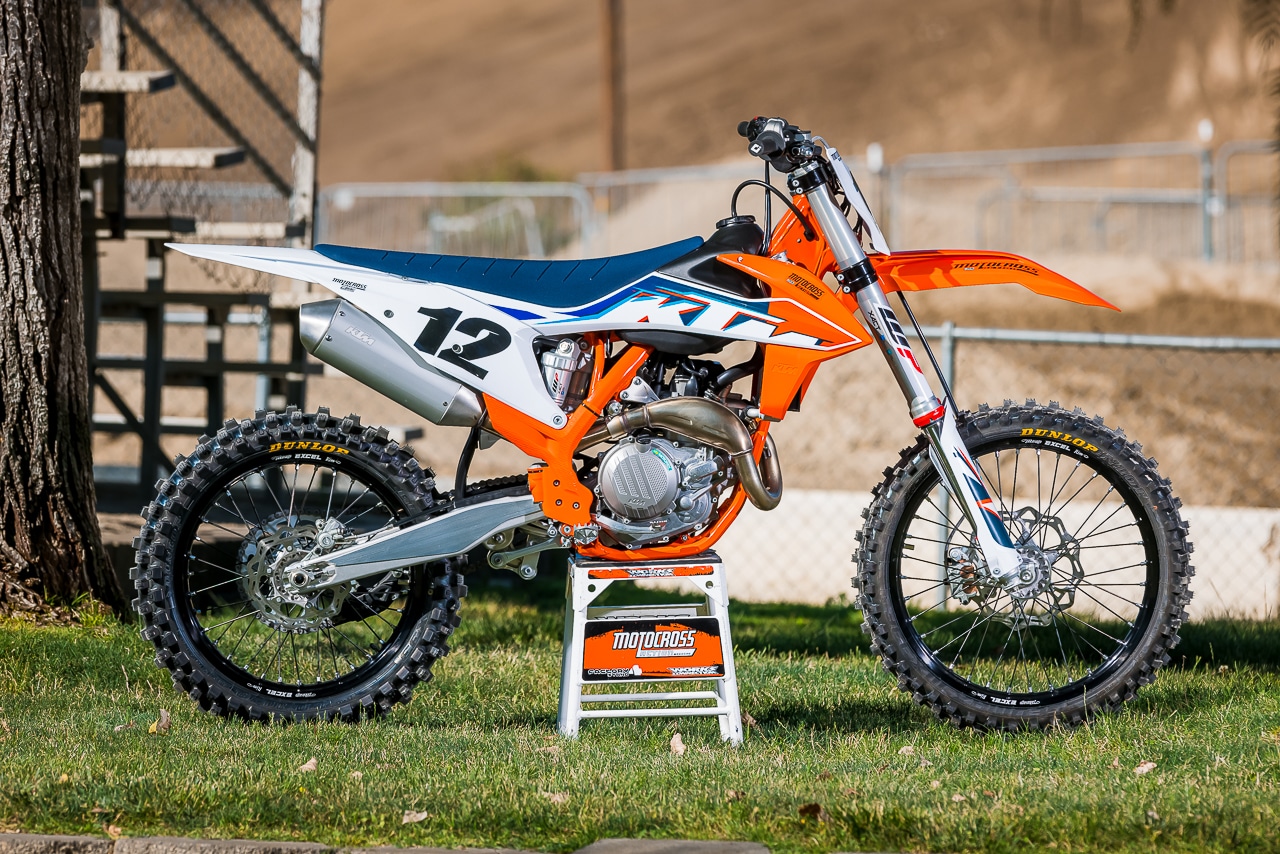 A fresh shot of the 2022 KTM 450SXF.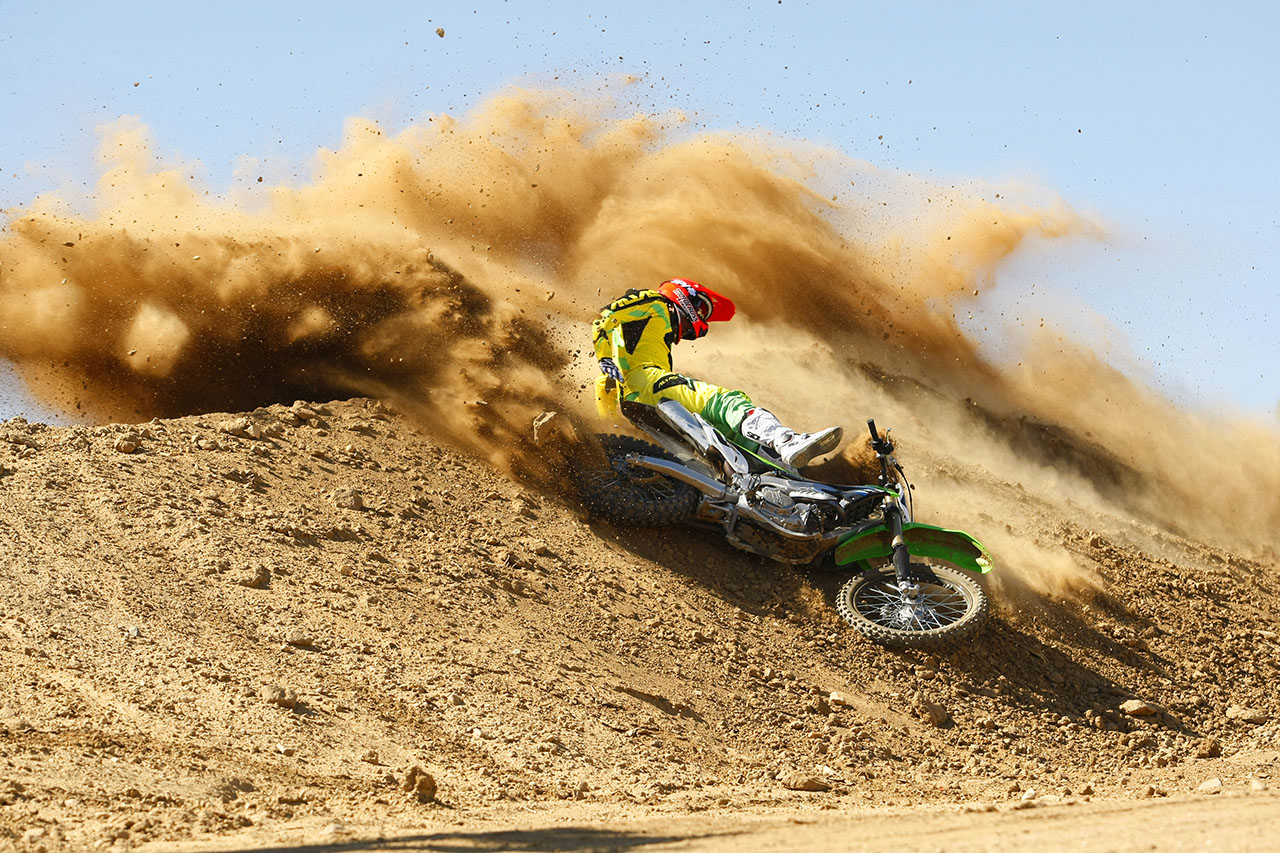 MXA Managing Editor Daryl Ecklund spins the 2016 KX450F around. 
The punishment of being in second. 
The coolness of no footers is coming back.
The damage of Jett Lawrence's factory Honda CRF250 after a pile-up in Millville. 
Guess the bike this exhaust fits on? It starts with a Y and ends with an A. 
Deano with his long locks in 2010. 
The pits from above Indy.
Josep Alonso on a Anvian 125.
The 2022 Loretta Lynn Amateur National starts in August.
This little dude was ready to rock in Indy.
Mr. Millville himself.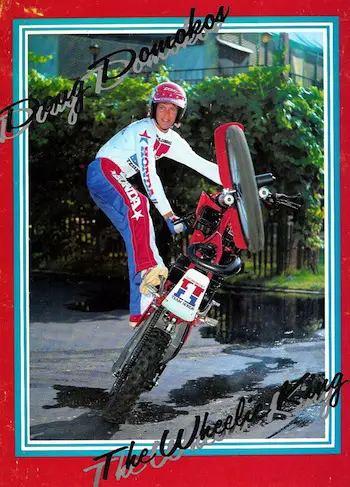 "The Wheelie King" Doug Domokos.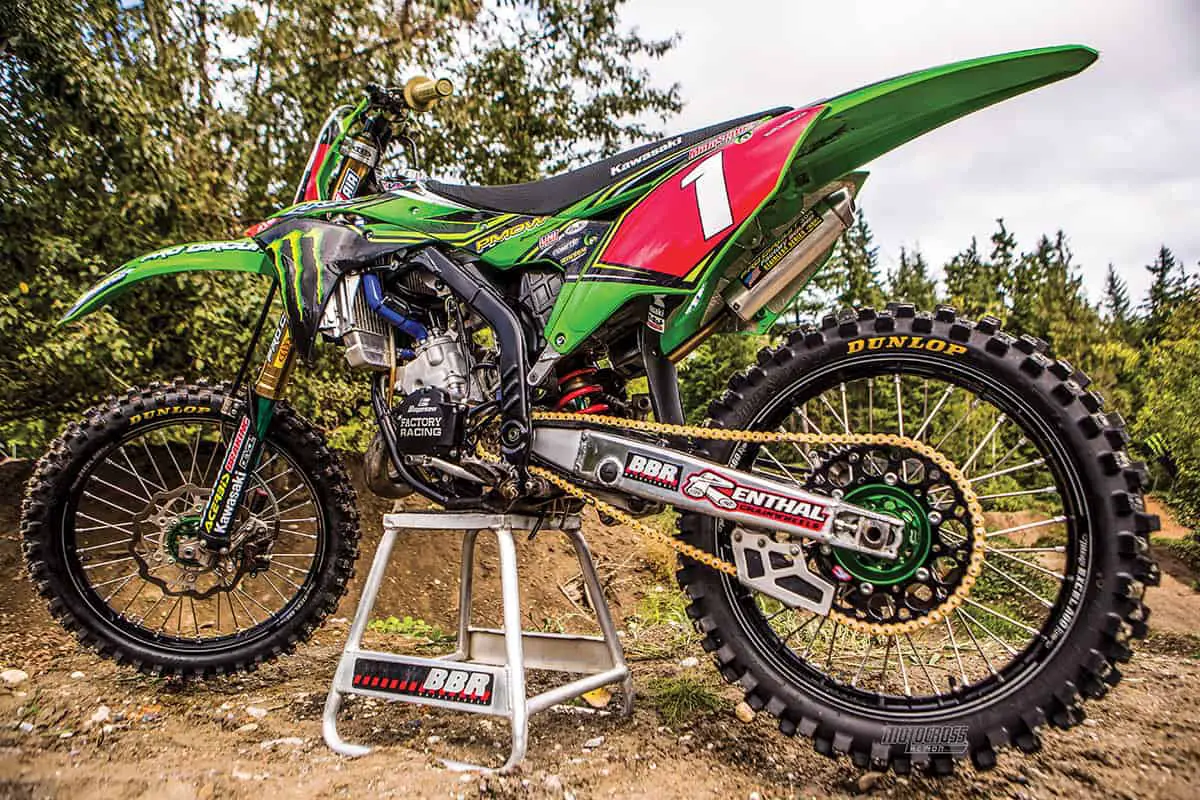 Carson Brown built this rad KX125. 
MXA test rider, Cole Zeller leaning in on the Rockstar Edition FC250.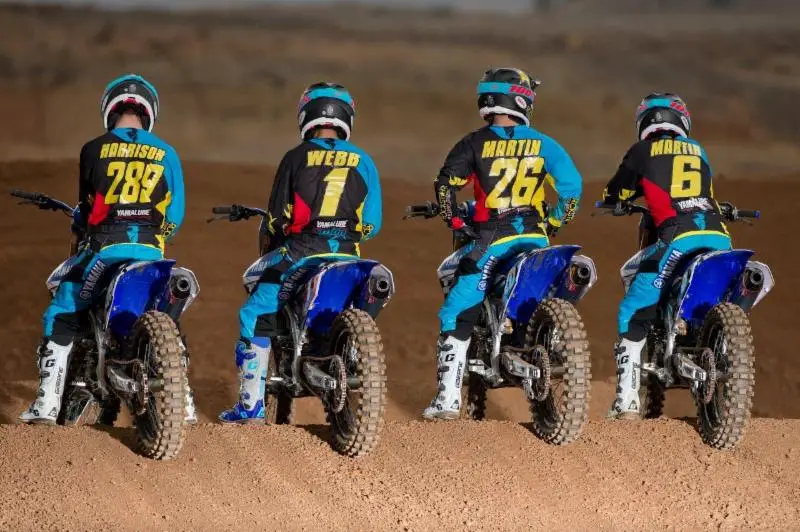 The 2016 Star Racing Yamaha team of Mitchell Harrison (289), Cooper Webb, Alex Martin and Jeremy Martin. 
The start of an outdoor National in 1991. Number 18 is Jeff Emig, 125 is Jeremy McGrath, 33 is Erik Kehoe and 42 is Brian Swink.
The Dunge at the Bakers Factory. 
Haiden Deegan's KTM 112cc Supermini engine. Is as factory as a minibike gets. 
Bob "Hurricane" Hannah circa 1985 on a factory Honda CR250.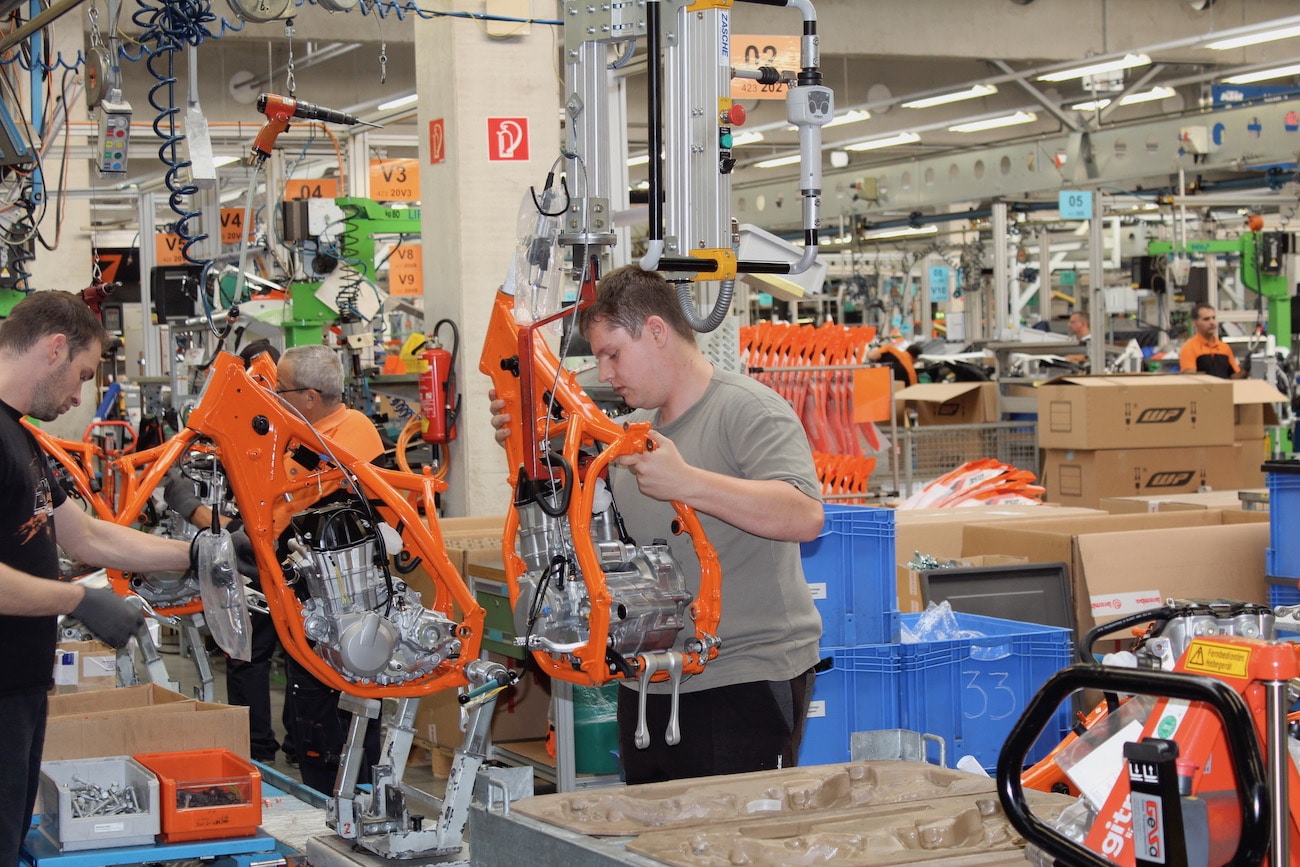 Inside the KTM factory in Mattighofen.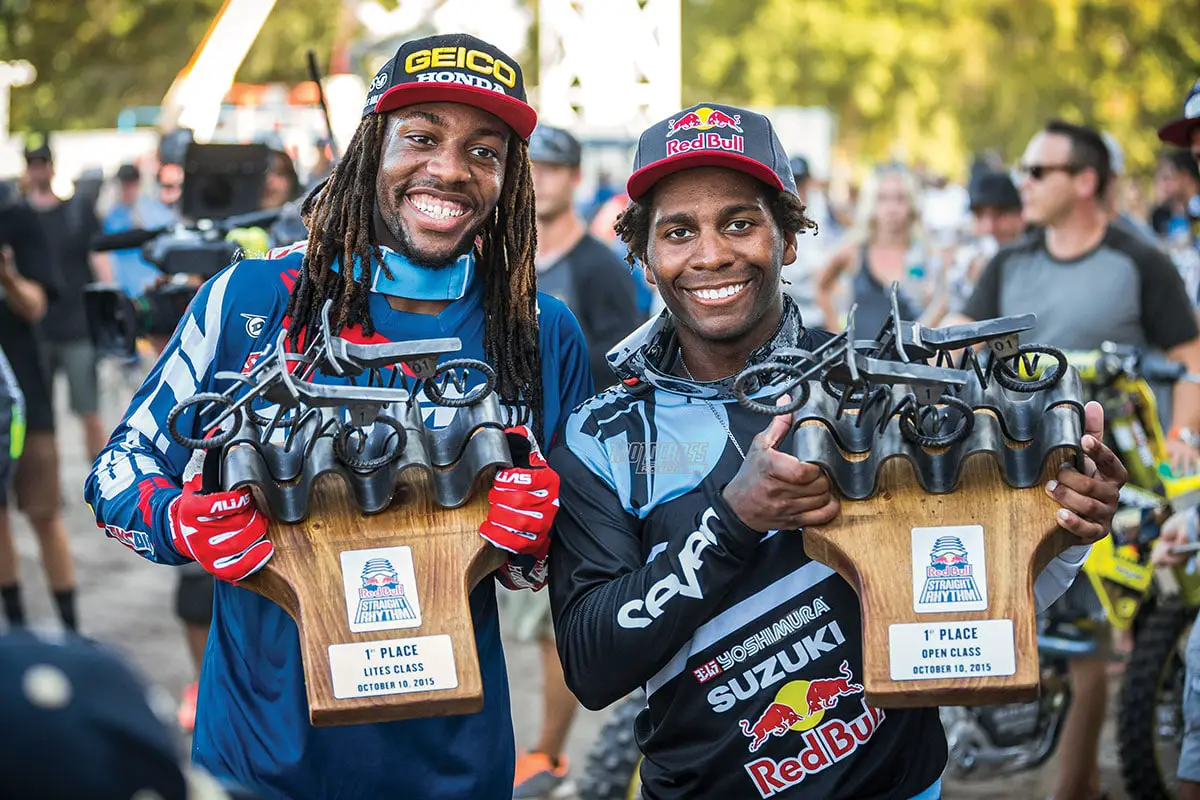 Malcolm and James Stewart after they swept the 2015 Red Bull Straight Rhythm.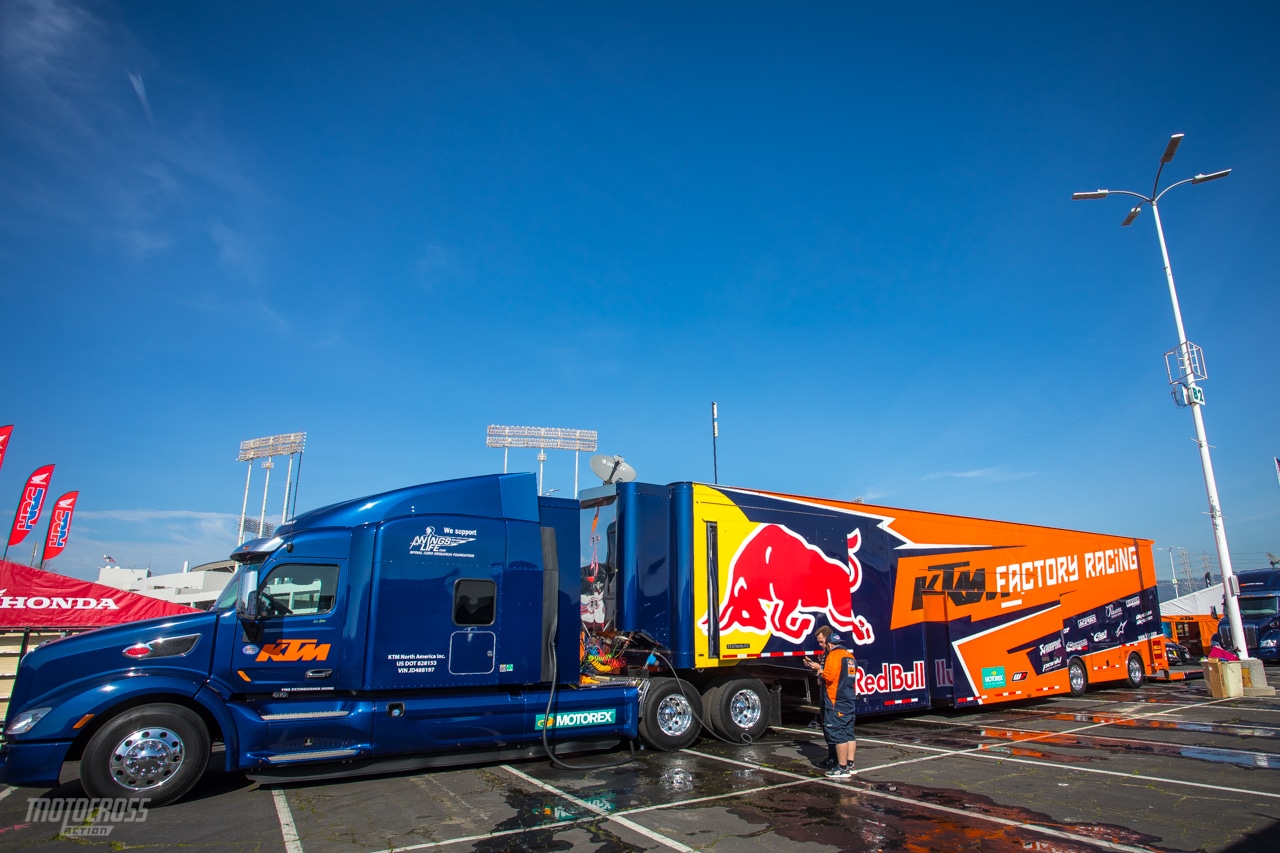 The factory KTM rig. 
Looking down on Chase Sexton behind the gate at Millville. 
Shorty power.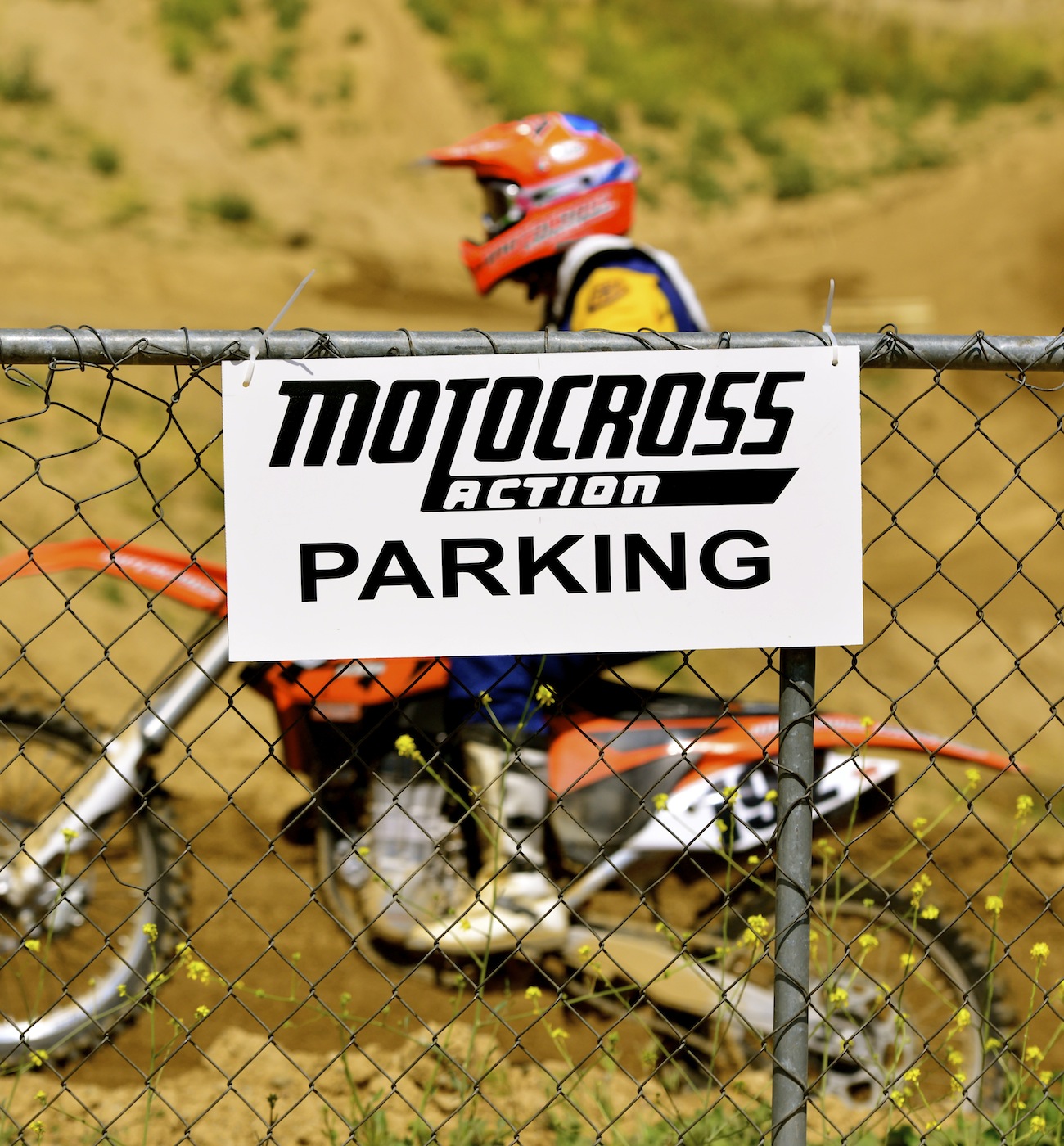 If you didn't know, MXA has its own parking spot at Glen Helen.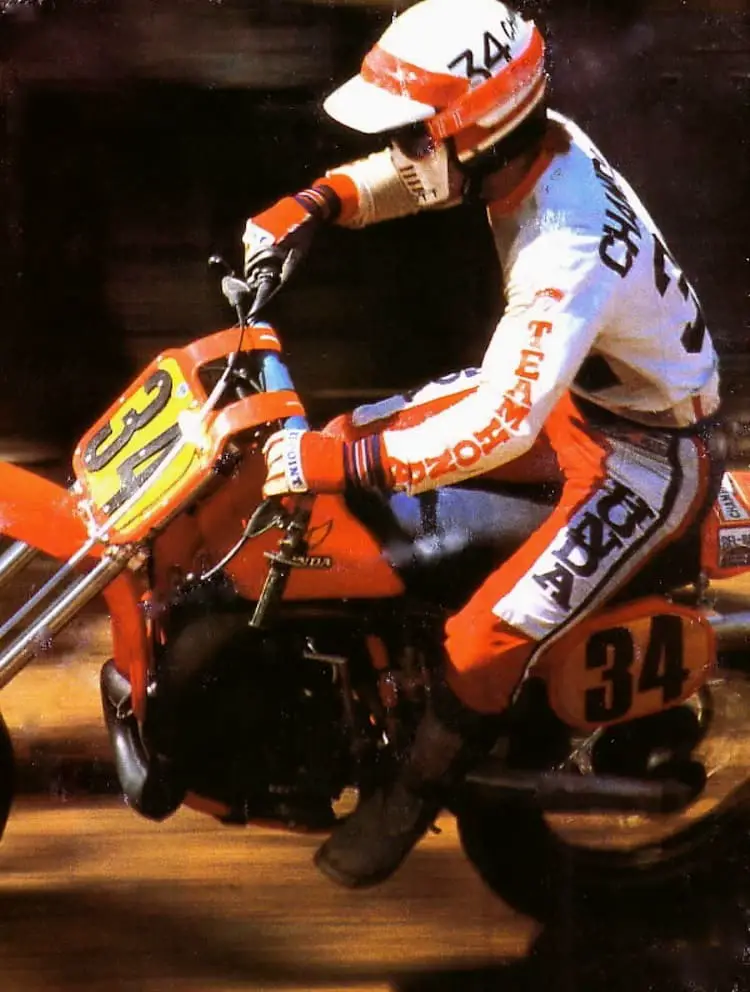 Could you ride with bars this bent? Danny "Magoo" Chandler could. 
That factory touch.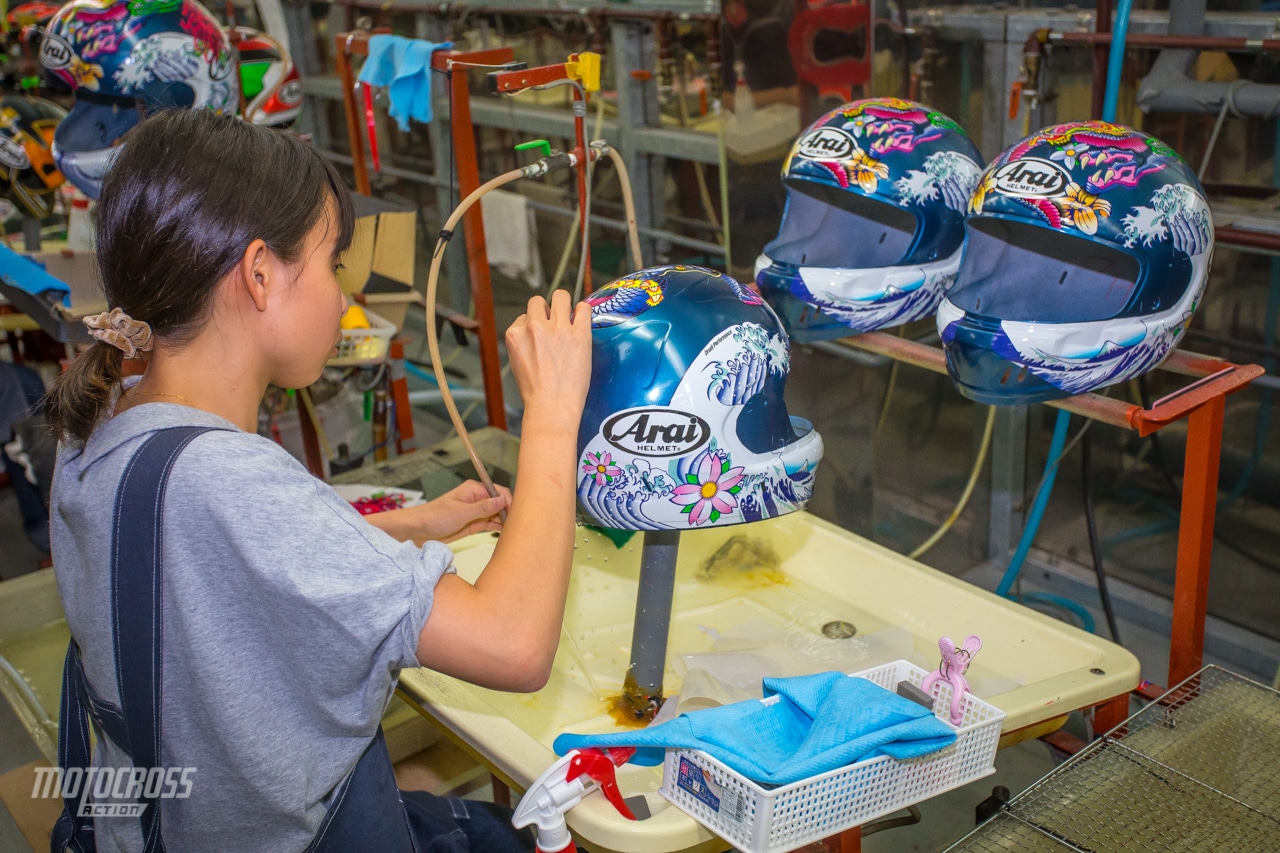 Arai factory in Japan. 
Chad Reed was the points leader at the 2011 High Point National. 
Barcia was the man to beat at Millville.
Jett Reynolds back when he was on minibikes at the Monster Energy Cup in Vegas. 
A crash frozen in time. 
Webb's factory steed.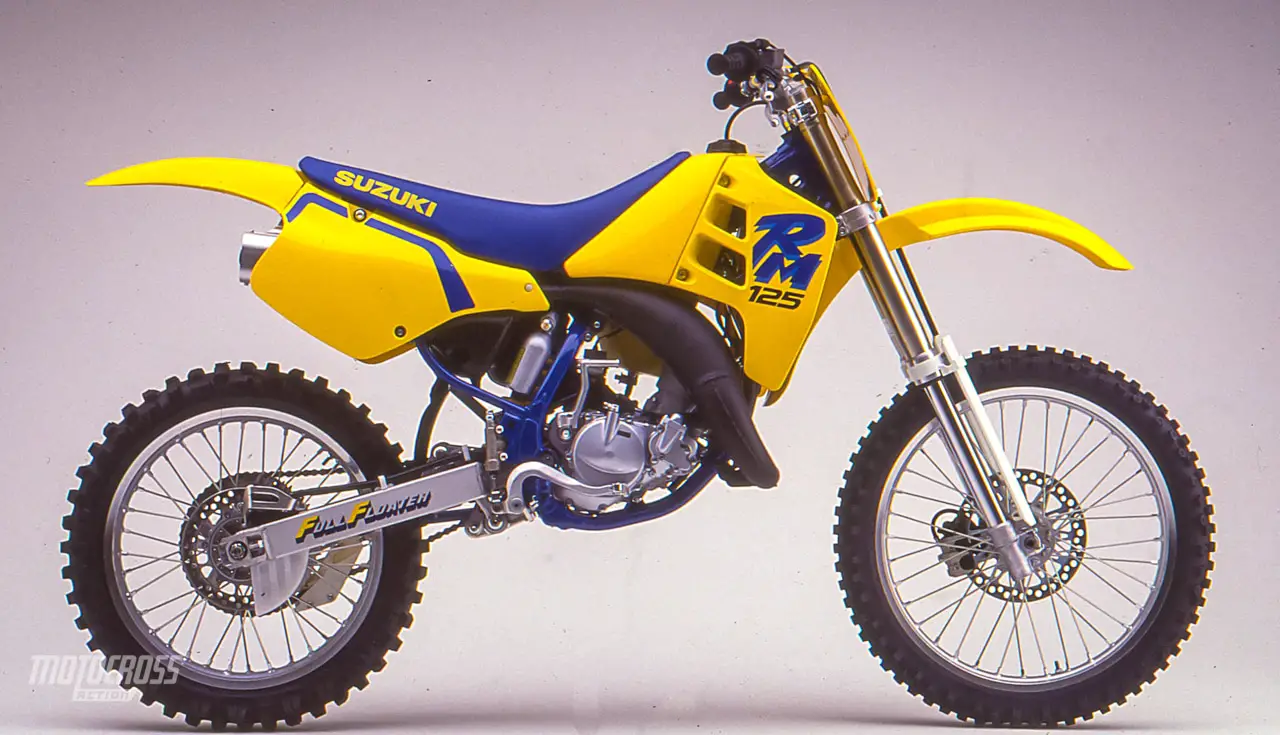 1990 Suzuki RM125. 
Two-smoken.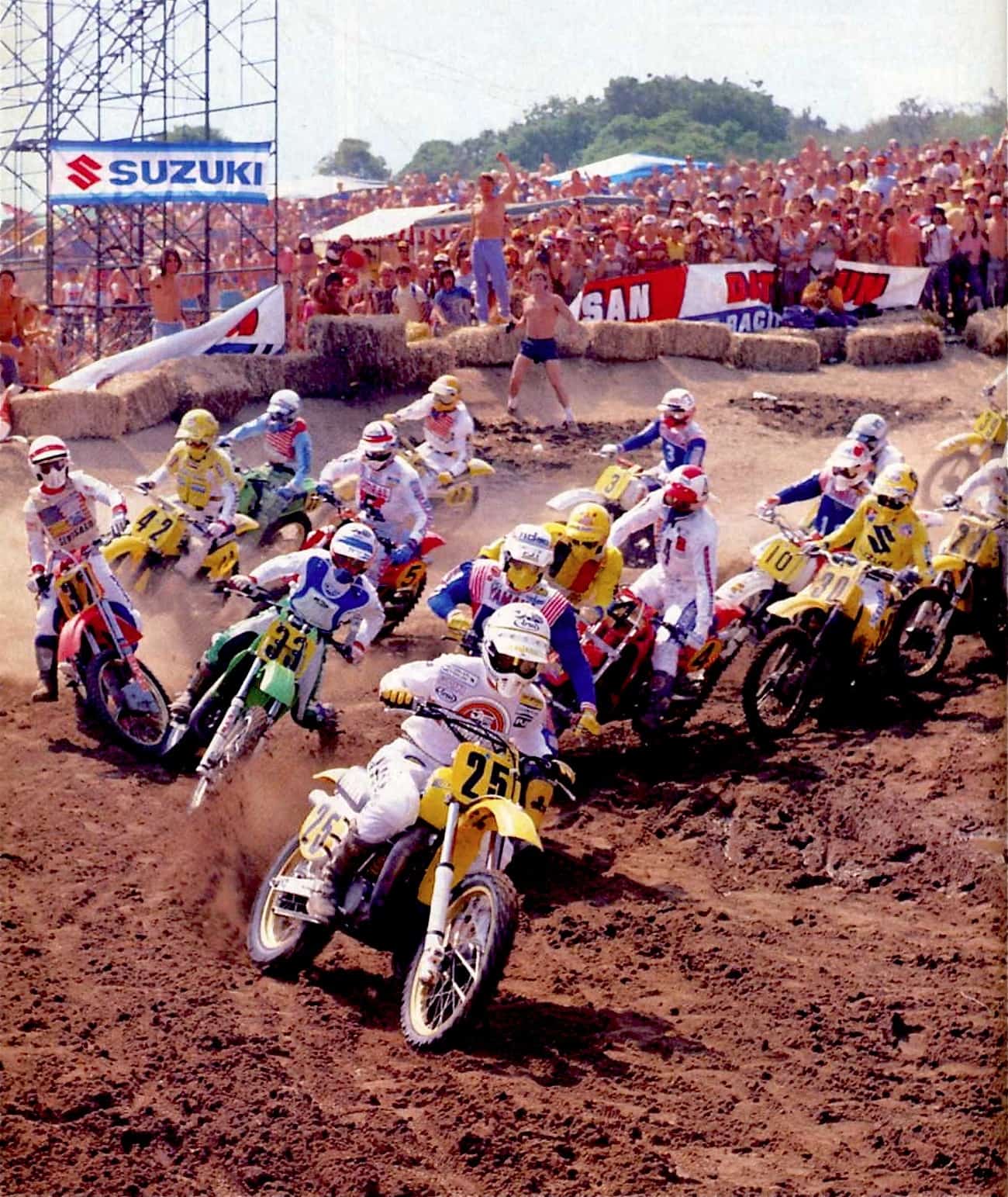 Broc Glover hole shotting the Carlsbad USGP. The late Hakan Carlqvist behind Broc. Danny "Magoo Chandler (32) is in trouble .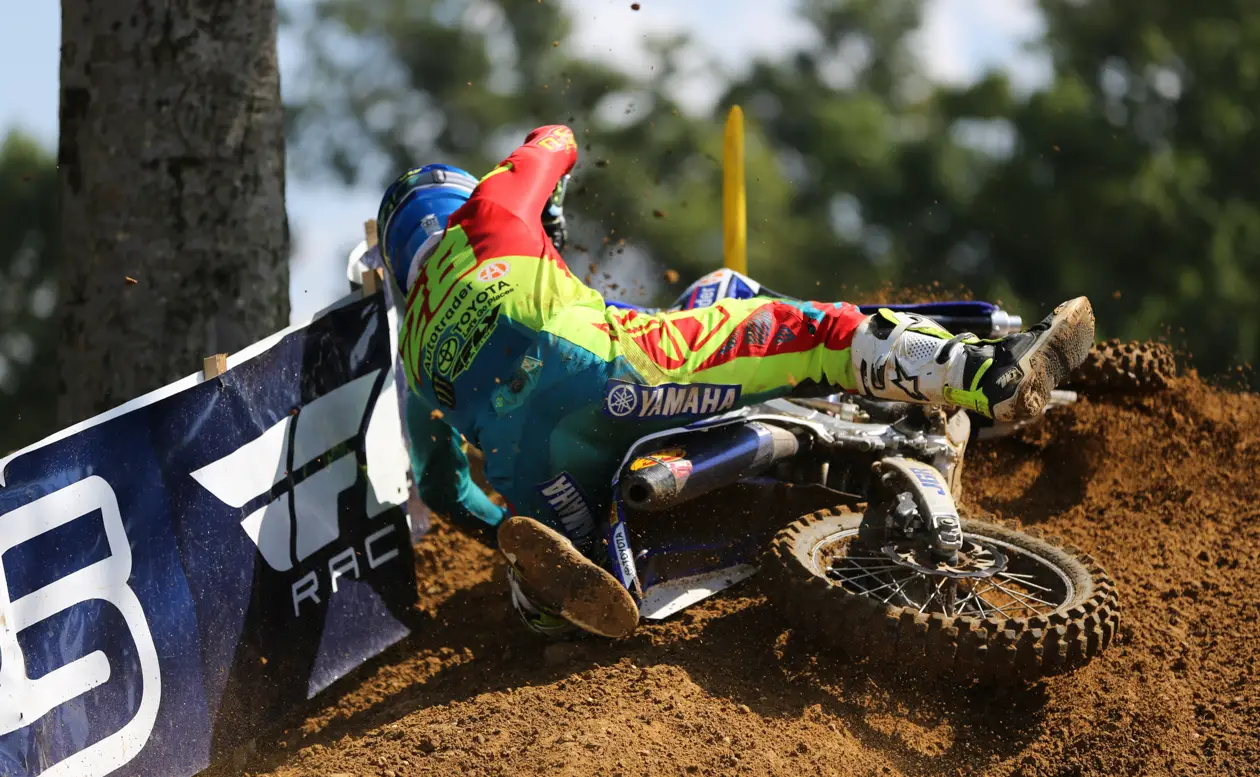 Weston Peick pushing the front wheel in 2016 at Budds Creek.
We didn't realize that Cooper Webb's head got that big. 
To improve braking on one of our KX500 project bikes, cylinder head fins from an old ATK 406 were welded onto the KX450's rear brake caliper.
We must have really disliked the 1985 Husky CR250 as we ghost rode it into the sunset. 
The first KTM Factory Edition was released in 2012. 
MXA 2016 450 Shootout contenders. 
Did this Honda ad convince anyone to go red back in 1990?
Millville!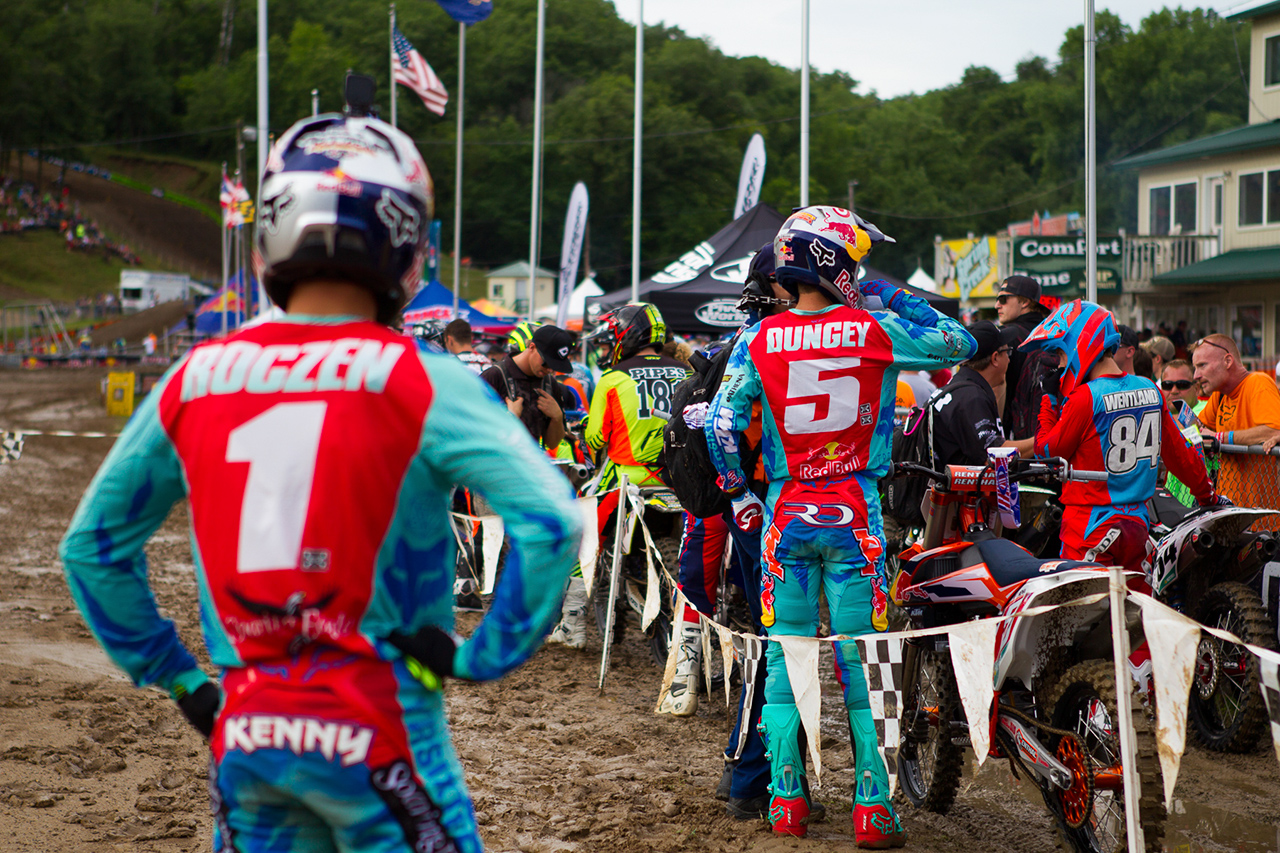 Ken Roczen and Ryan Dungey in matching Fox gear at the 2016 Millville National.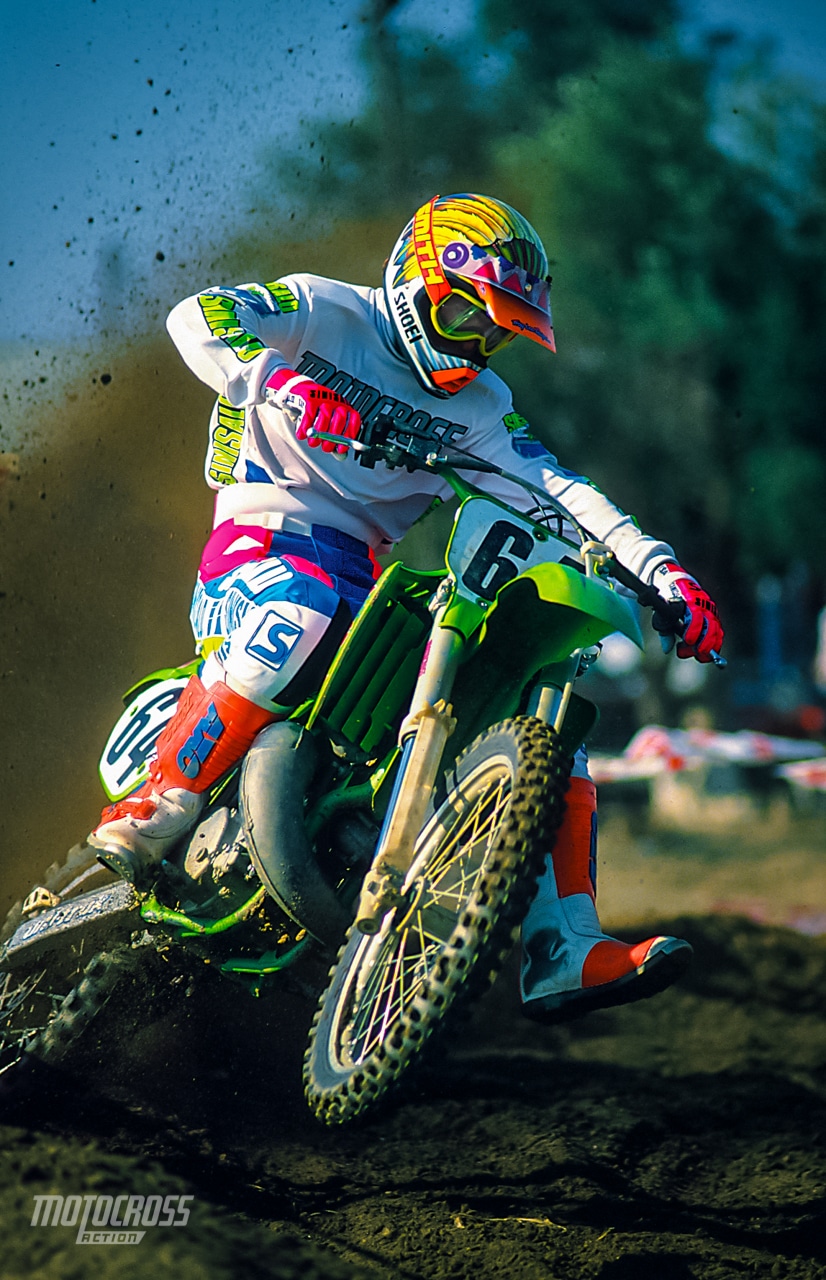 Jeremy McGrath back when he was an MXA test rider. Here he was testing the 1990 KX250 for us. 
Titanium hardware.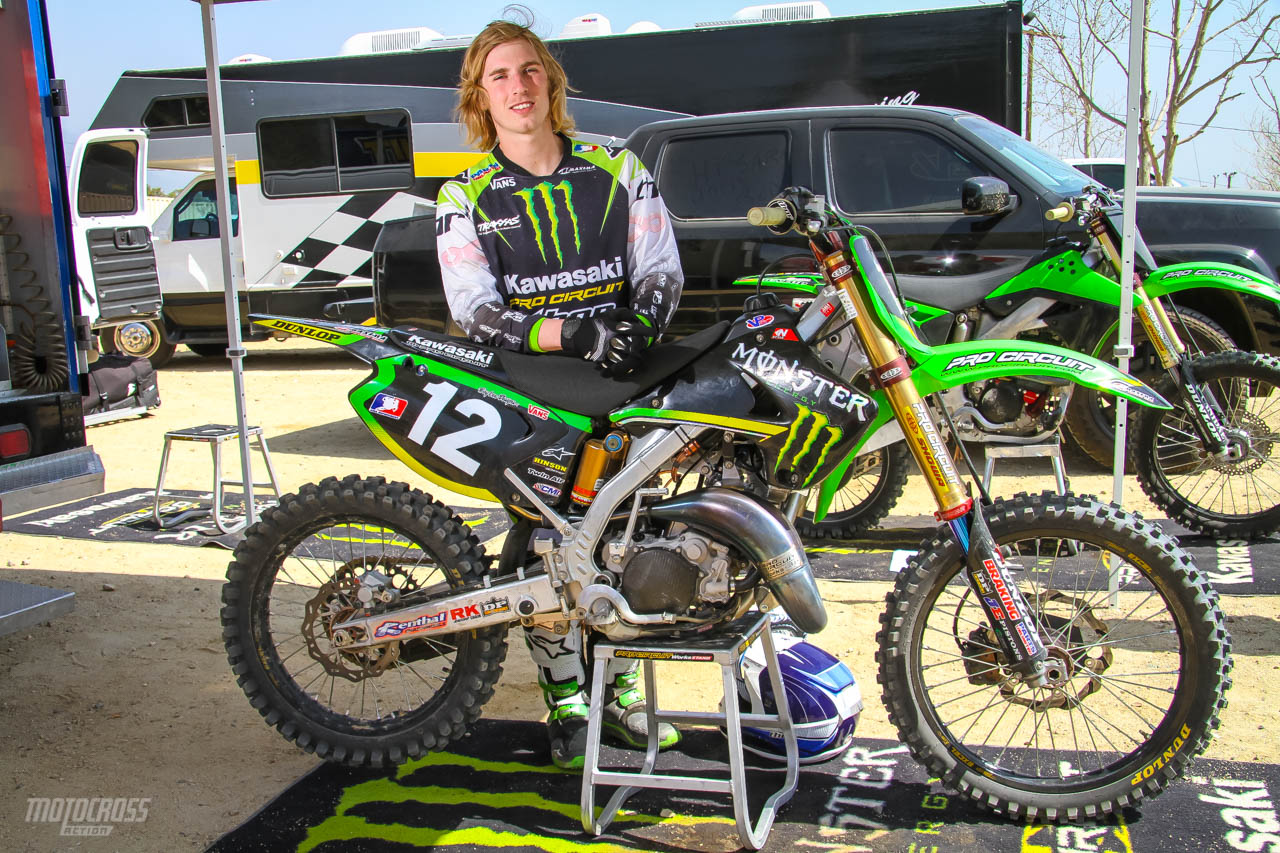 Jake Weimer with a Pro Circuit built 2004 KX125.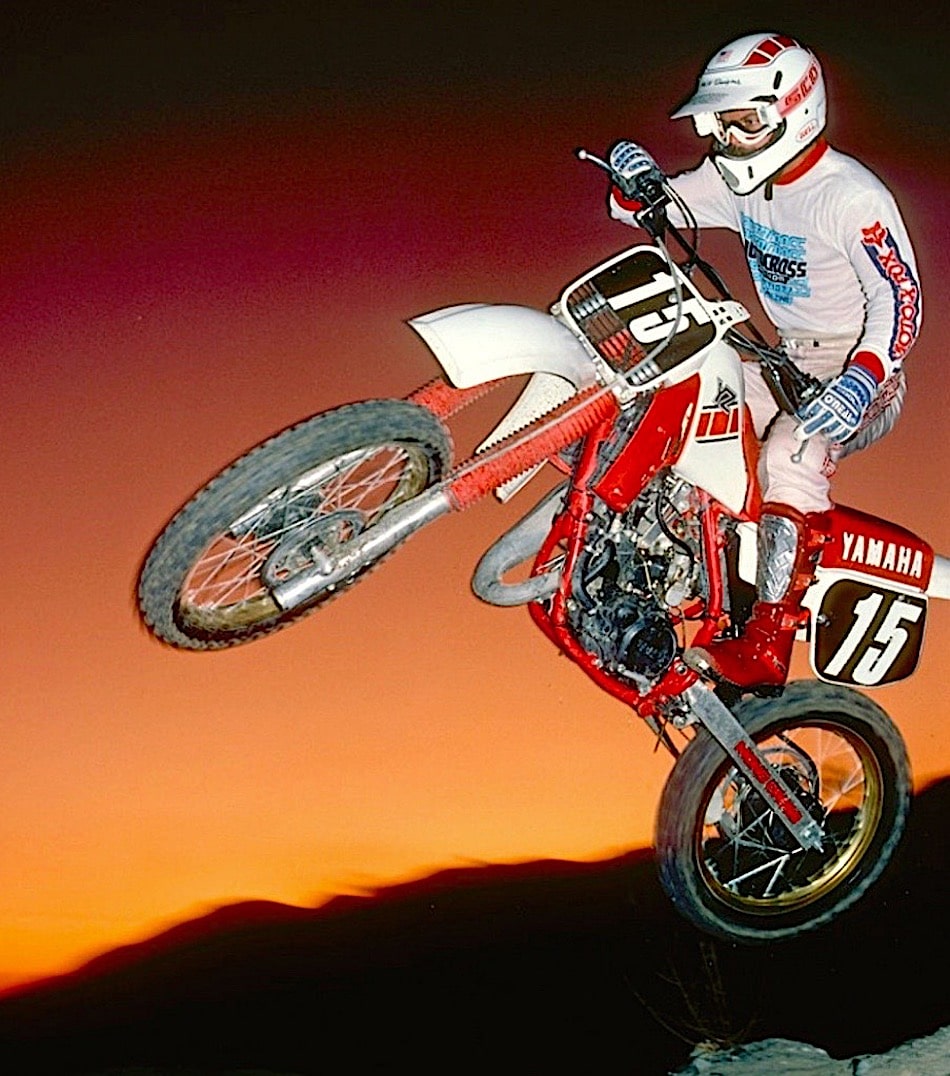 MXA's Lance Moorwood testing the 1985 YZ125 as the sun sets on Alessandro Avenue. 
1985 Yamaha YZ250 ad. 
This was a glorious day when our film guy Travis Fant filmed Jason Anderson shred on a Husky TC250 two-stroke for MXA's New Years' video. 
Cooper Webb during golden hour in Millville.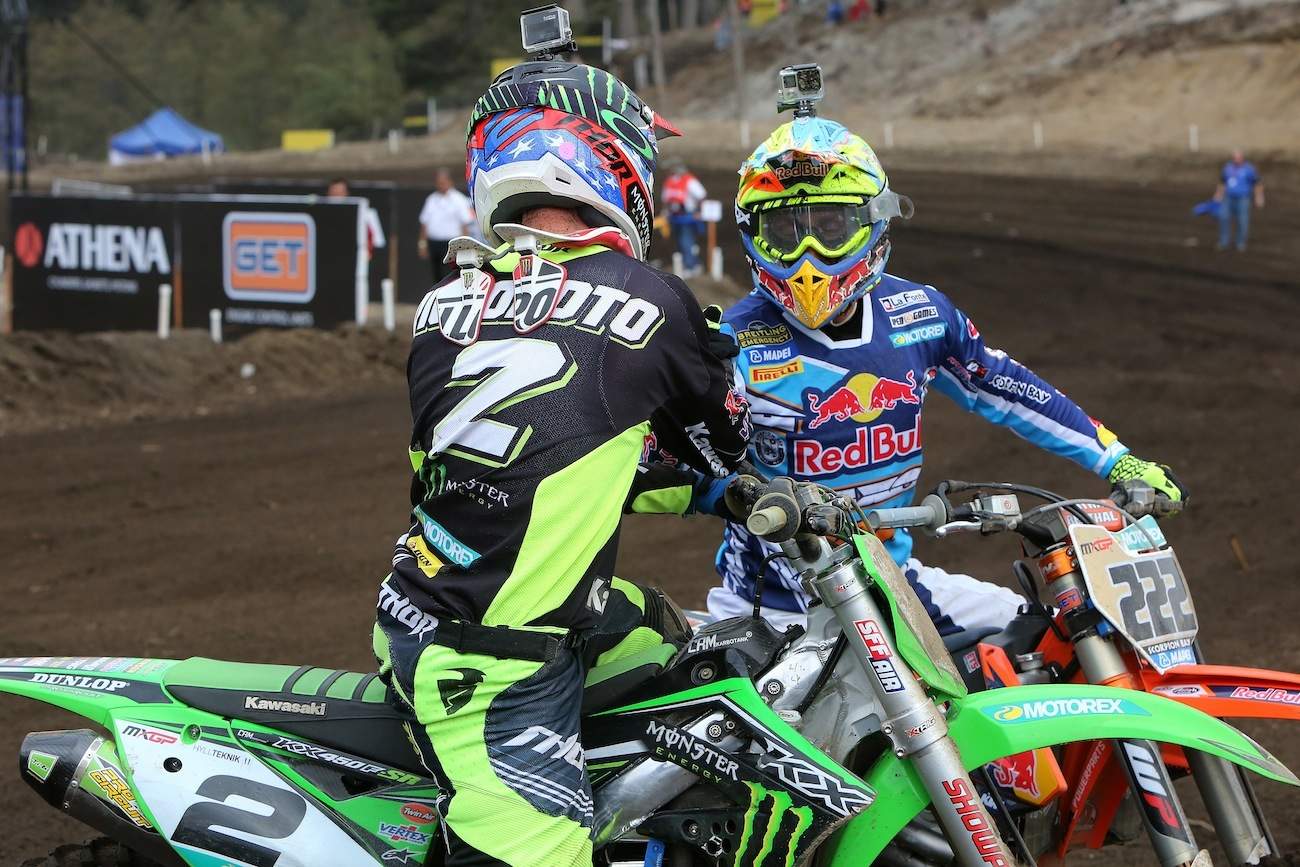 Ryan Villopoto and Tony Cairoli shaking hands after an MXGP in 2015.
MXA's Josh Mosiman sliding the 2021 GasGas MC 125. 
Jody Weisel dragging his inside footpeg on a Montesa at Saddleback Park.