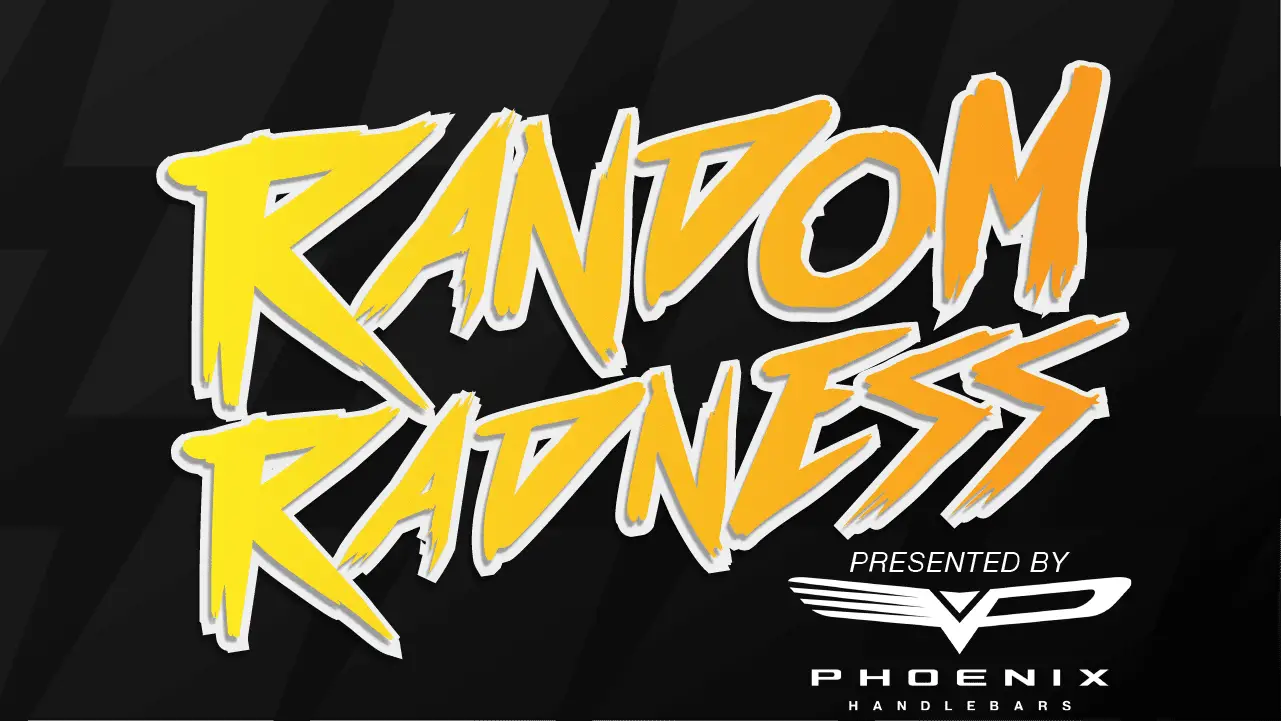 RANDOM PHOTOS OF MOTOCROSS HISTORY NUMBER 43
Motocross Action has the most documented collection of photos in the sport as their photogs have been capturing everything motocross since MXA's inception in 1973. These photos have been kept locked up inside MXA's palatial towers (except for the ones that were pilfered). It was time to break into the historic archive of photos that have been captured over our 48-year history. Out of the millions of photos MXA has in its archive only a fraction of those have been seen by the public. Only a few hundred photos were needed per issue of MXA, but our guys snapped thousands of photos each month that were just stored never to be seen. We finally thought we should share these unseen photos of the past and present. We also thought that other fans of the sport needed a platform for them to share their Rad photos as well. With that, MXA's Random Radness was born.
This week's gallery is sponsored by Phoneix Handlebars. They truly have some serious random rad products. Check them out!
---
 Chad Reed whipping it on his TwoTwo Motorsports CRF450.
Mike Craig.
 Two legends of the sport, Kevin Windham and John Dowd honoring the flag during the national anthem. 
Andrew Short on his factory Honda.  
James Stewart as a kid at the U.S Open of SX with his dad.
 Josh Grant's factory Honda CRF450.
Jake Wiemer and wrench at the Las Vegas Supercross. 
Jason Lawrence.
A rare photo of James Stewart running number 259 at the 2012 Daytona Supercross. 
This hand-made titanium catch tank on Austin Forkner's 2018 Pro Circuit KX250 recycles radiator fluid back into the radiator after it cools down.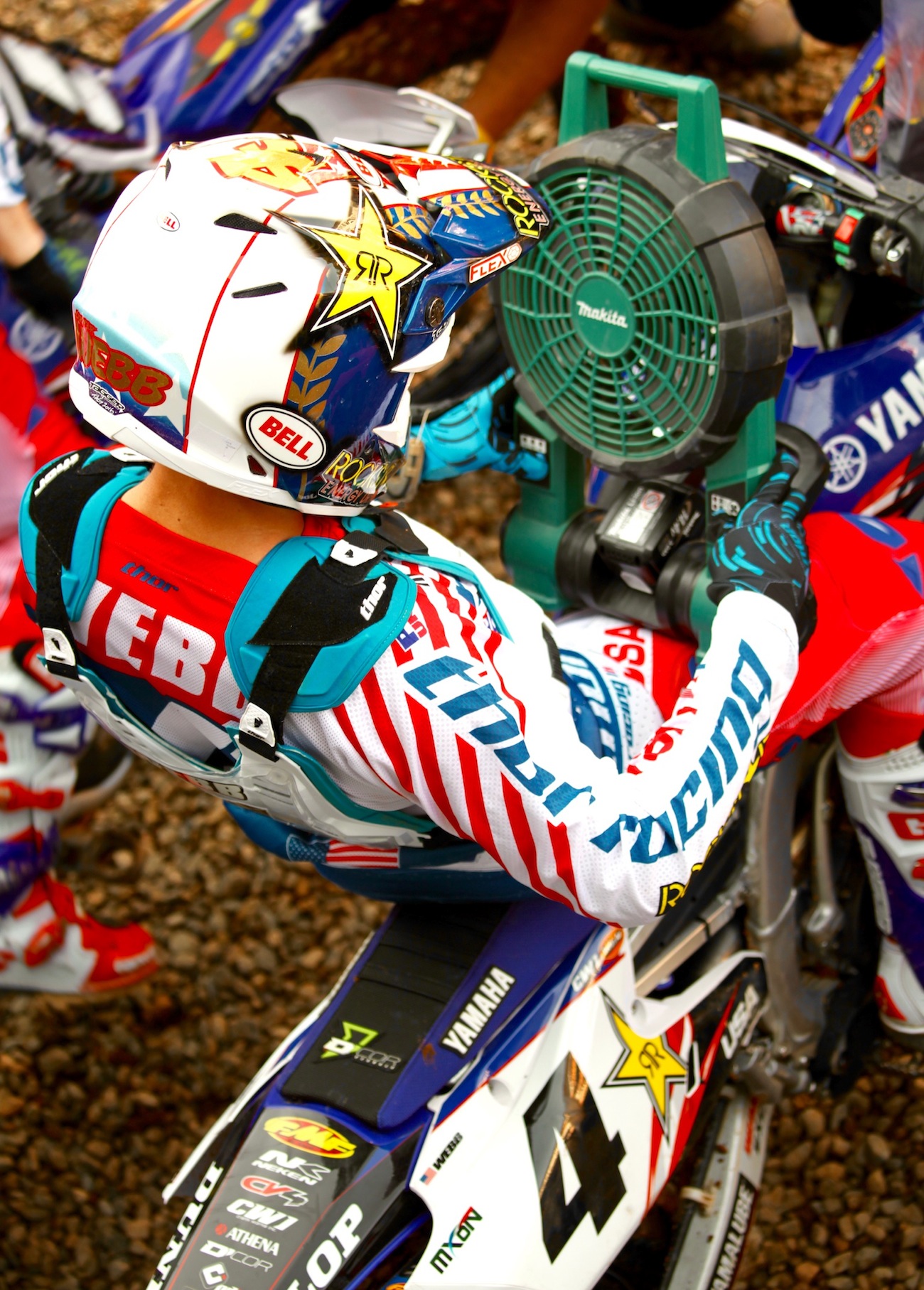 Cooper Webb back when he raced in the MXDN cooling down.
Nick Wey's KX450F in the golden light.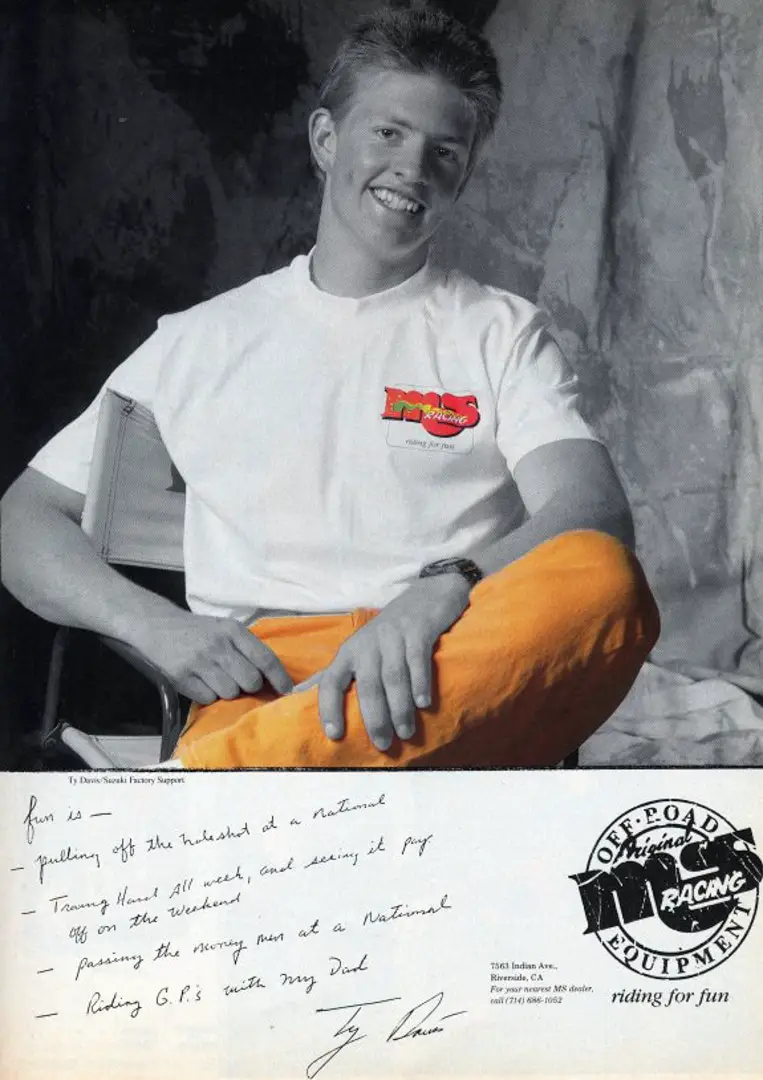 The off-road legand and 1990 125 West Coast Supercross champ, Ty Davis in a MSR ad. 
MXA's Josh Mosiman throwing down on the 2022 Yamaha YZ450. 
Girls can have fun with the boys too. 
It is a team effort at the races.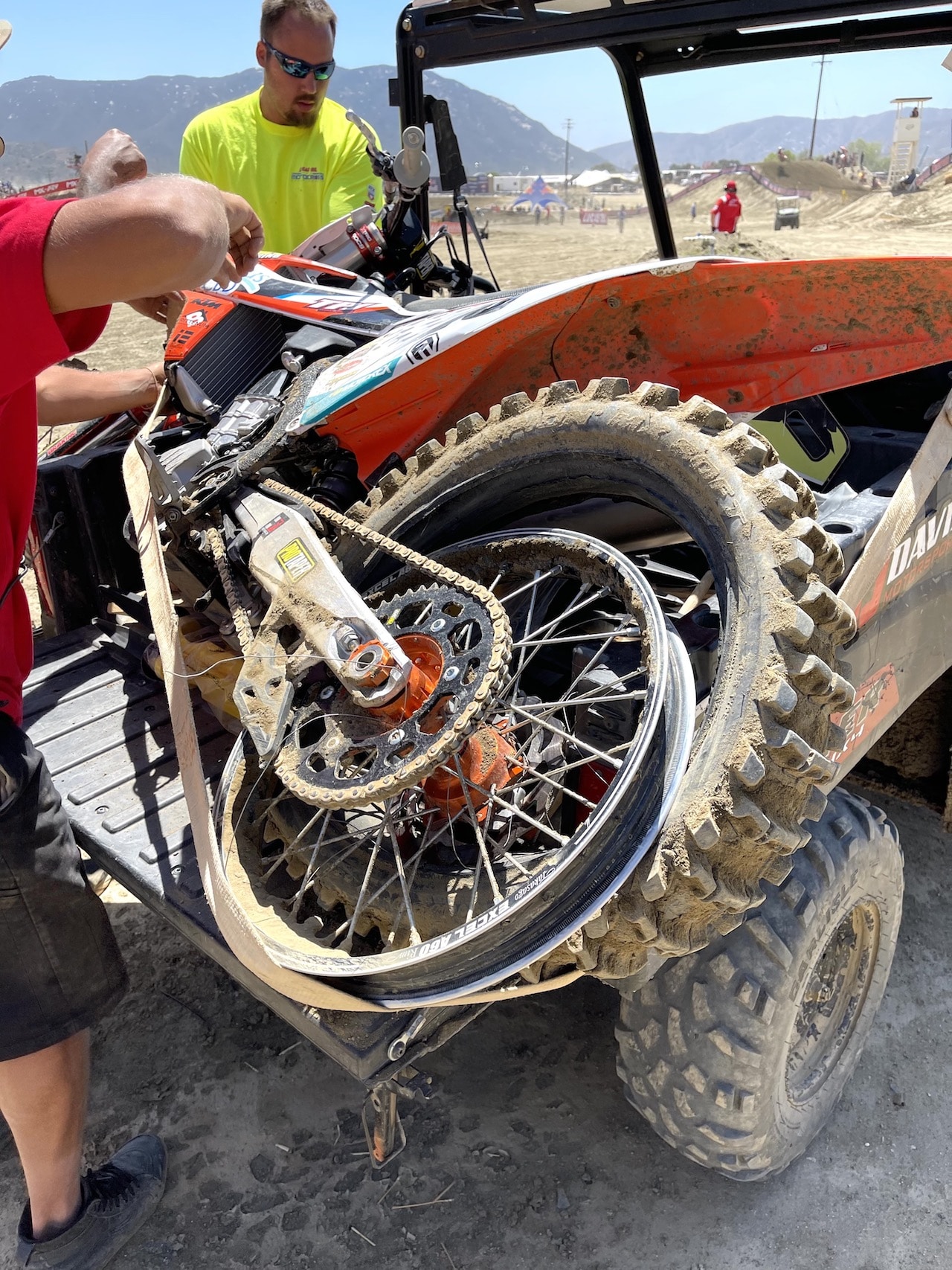 Freddie Noren with a bit of bad luck.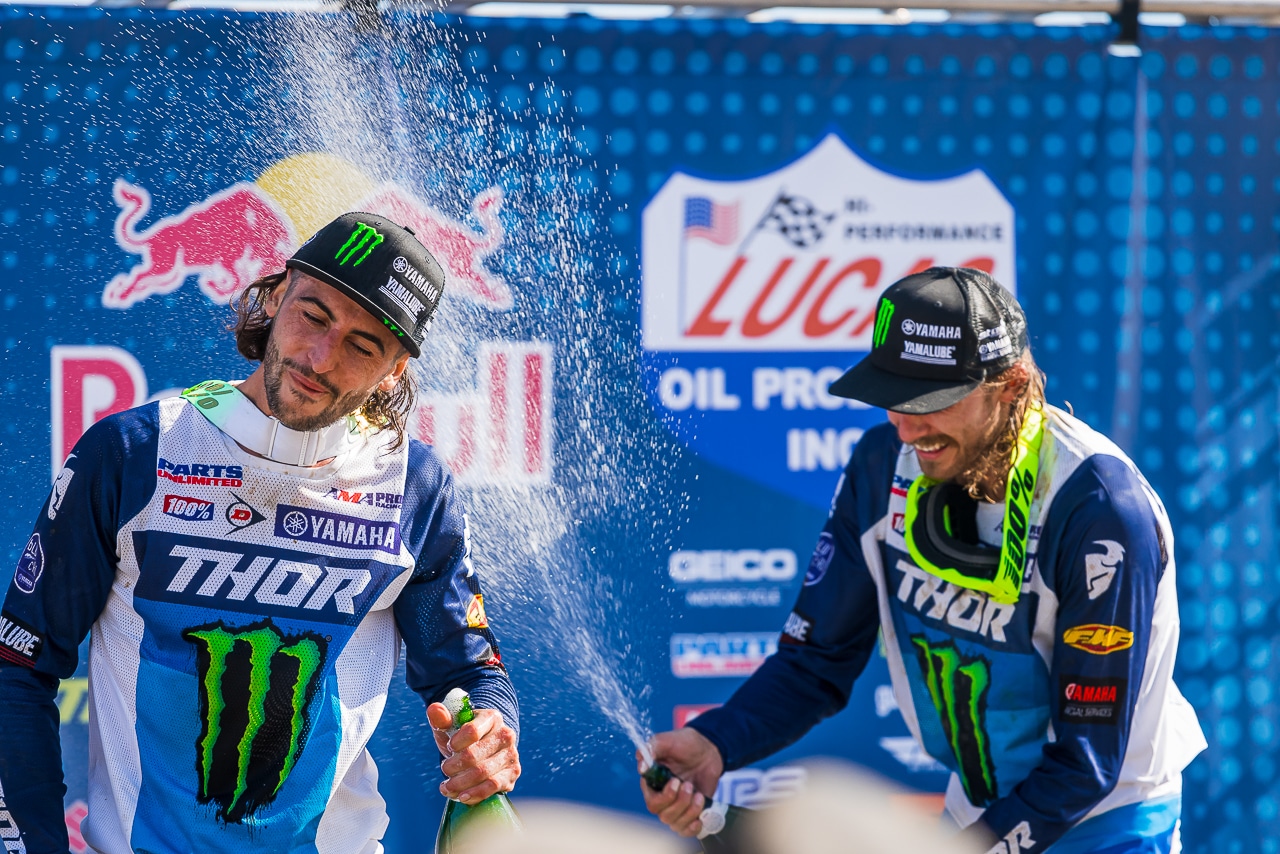 Nothing better than to have your teammate on the podium with you.
Hey Kenny. 
Extra oil cooling on a factory MXGP Honda CRF450.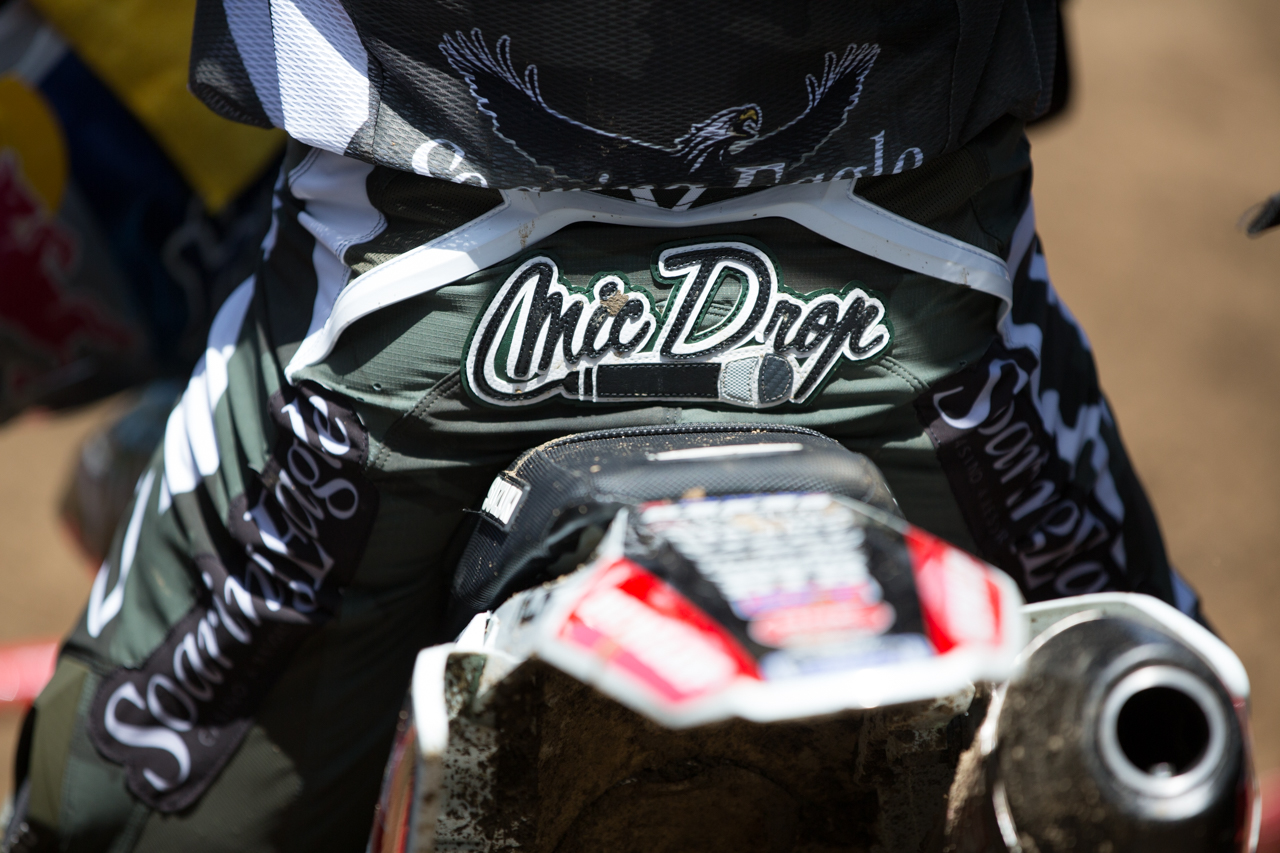 Nothing like a good ole Mic Drop. 
Fan champagne shower at the 2016 Budds Creek National.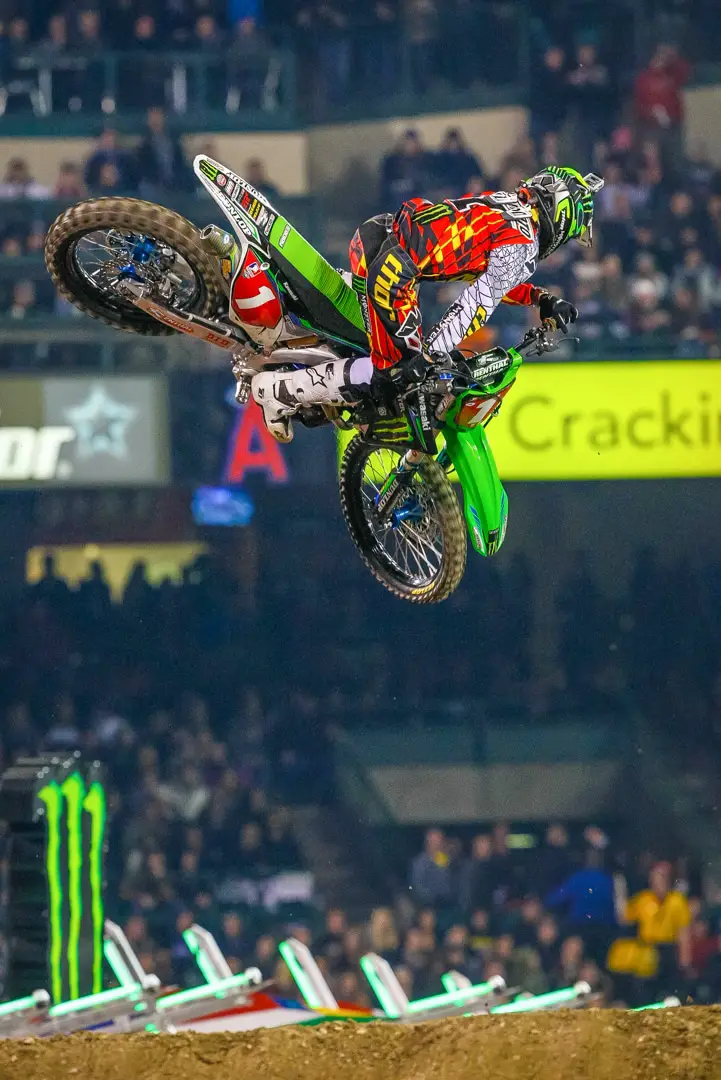 Ryan Villopoto back in 2013 racing inside Angels Stadium.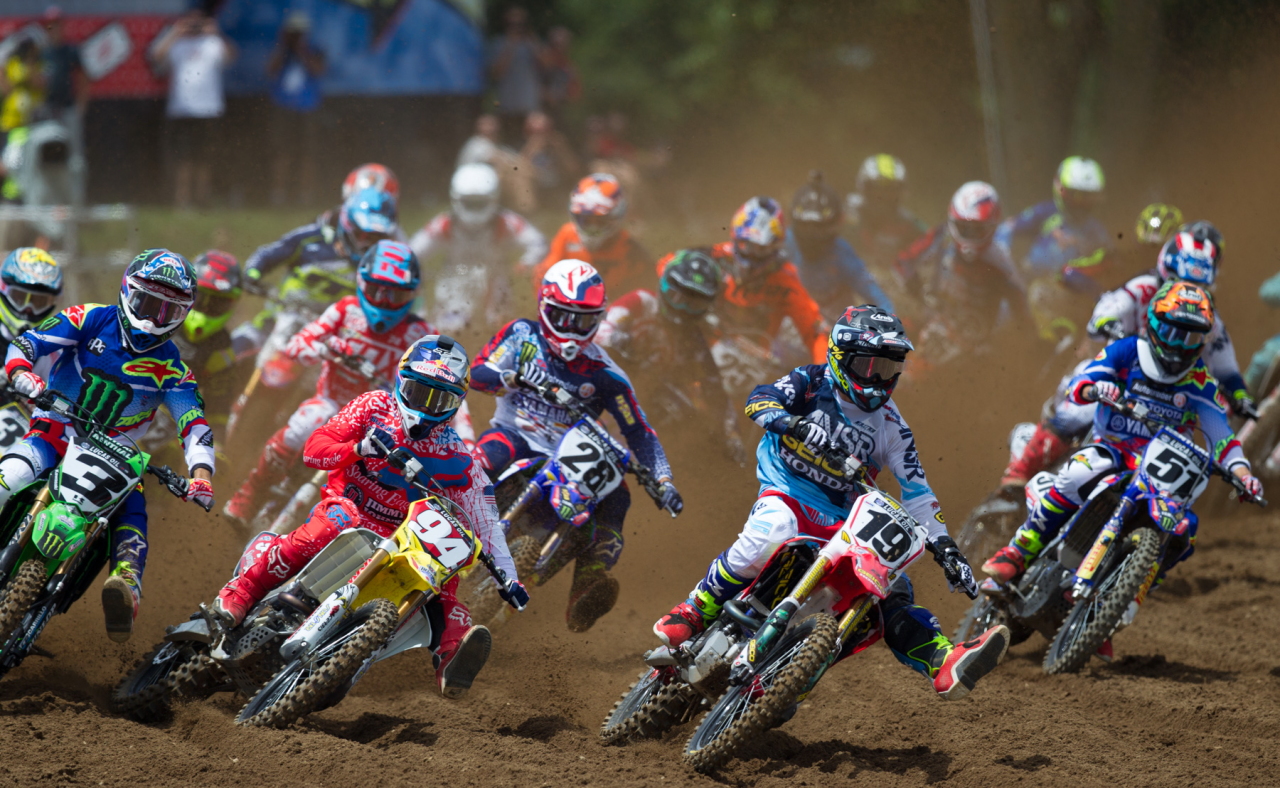 450 Start of the 2016 Red Bud National with Justin Bogle leading the pack. 
A million dollors in cash for the Monster Energy Cup.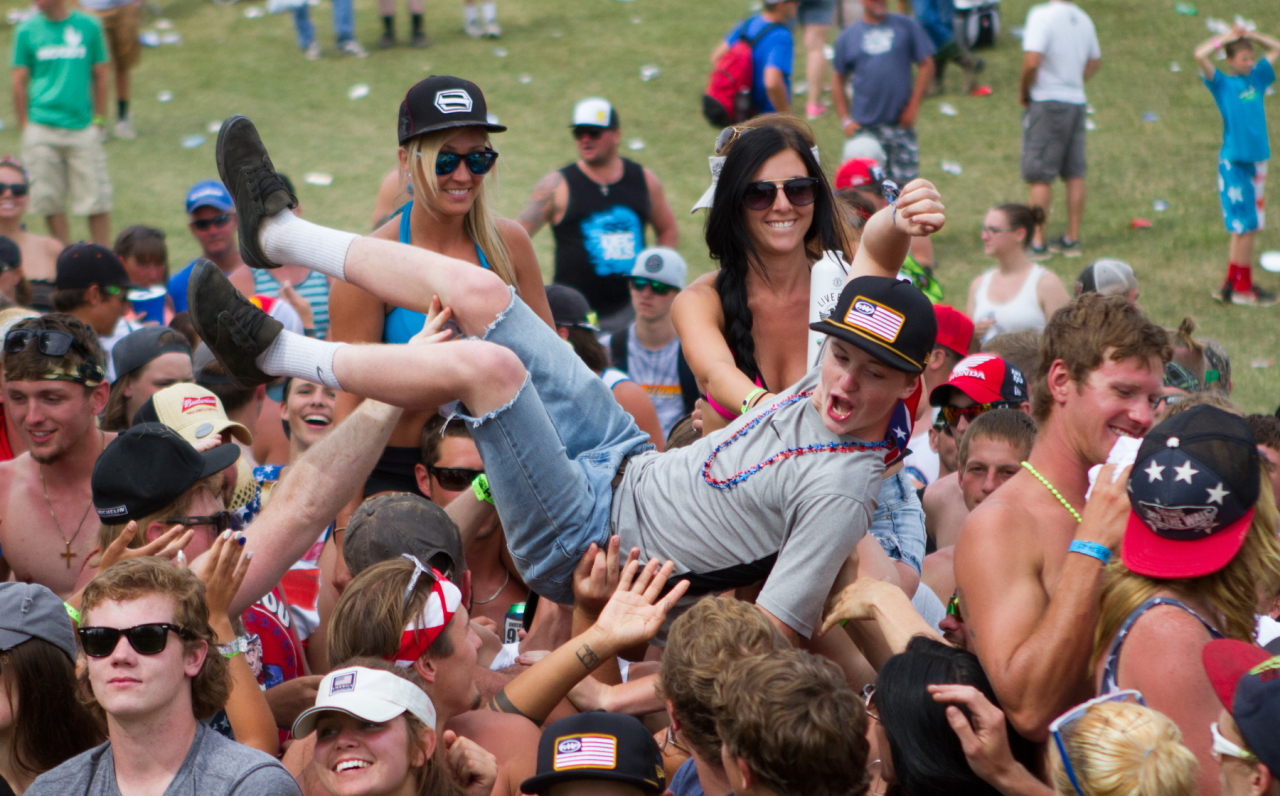 Crowd surfing at the races. 
Jeremy McGrath on his 1994 factory Honda CR250. 
Nobody ever looks for Sasquatch in the 450 Pro class.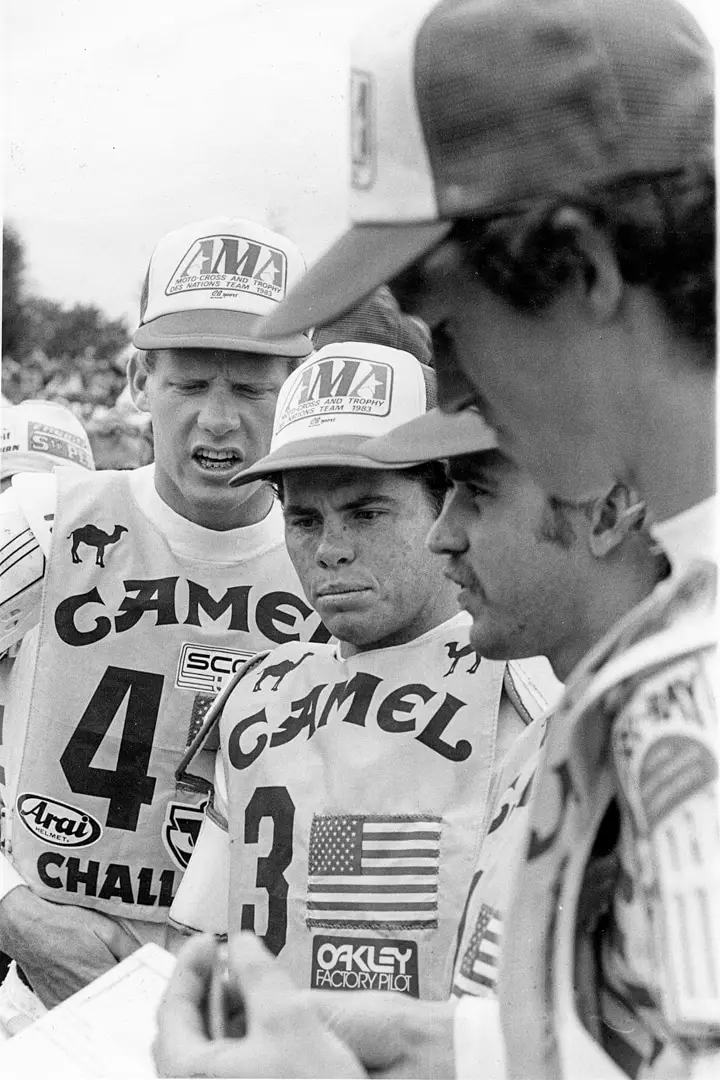 The winning 1983 USA MXDN team of Broc Glover (left), Jeff Ward (middle) Mark Barnett (middle right), David Bailey (right) in Angreau, Germany. 
Jeremy McGrath's factory CR250 in the back of the Honda semi. 
Goat Breker in 1982 on a KX250.
Ezra Lusk back in 2001. 
David Bailey in 1986 on a factory Honda CR250. 
Christain Craig in 2013. 
1994 Suzuki Rm80. 
If you have photos that you would like to be featured, please send them to [email protected]. These photos will not be photo credited. By submitting your photos for Random Radness you agree to release all ownership rights to the images and copy them to MXA.