RANDOM RADNESS // 48 // RYAN DUNGEY EDITION
RANDOM RADNESS // 48 // RYAN DUNGEY EDITION
Motocross Action has the most documented collection of photos in the sport as their photogs have been capturing everything motocross since MXA's inception in 1973. These photos have been kept locked up inside MXA's palatial towers (except for the ones that were pilfered). It was time to break into the historic archive of photos that have been captured over our 48-year history. Out of the millions of photos MXA has in its archive only a fraction of those have been seen by the public. Only a few hundred photos were needed per issue of MXA, but our guys snapped thousands of photos each month that were just stored never to be seen. We finally thought we should share these unseen photos of the past and present. We also thought that other fans of the sport needed a platform for them to share their Rad photos as well. With that, MXA's Random Radness was born.
In this edition we featured the motocross legend Ryan Dungey for his comeback race this weekend at Fox Raceway. Enjoy Ryan's career in photos.
Ryan Dungey in 2008 racing at Angels Stadium. Ryan finished second in the West Coast series to Jason Anderson that year.
Ryan celebrating with Roger DeCoster after a win at A3 in 2013.
Ryan's 2009 Rockstar RM-Z250.
Ryan and James battling at Anaheim in 2010.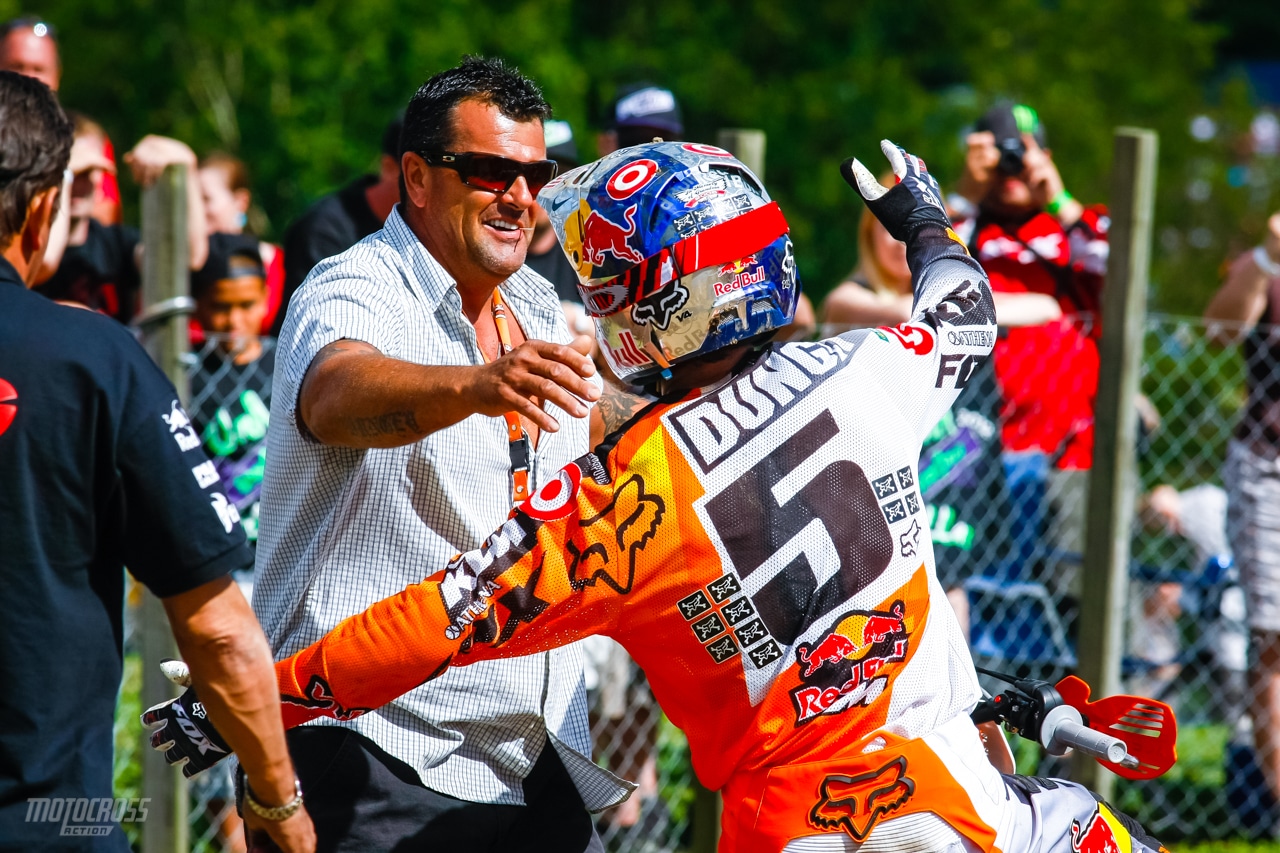 Father/son bonding.
The weird race where Ryan Dungey couldn't shift his bike the 2016 Monster Energy Cup. Amazingly, he shifted with his left hand.

Ryan's factory RM-Z450 with Goose as his wrench.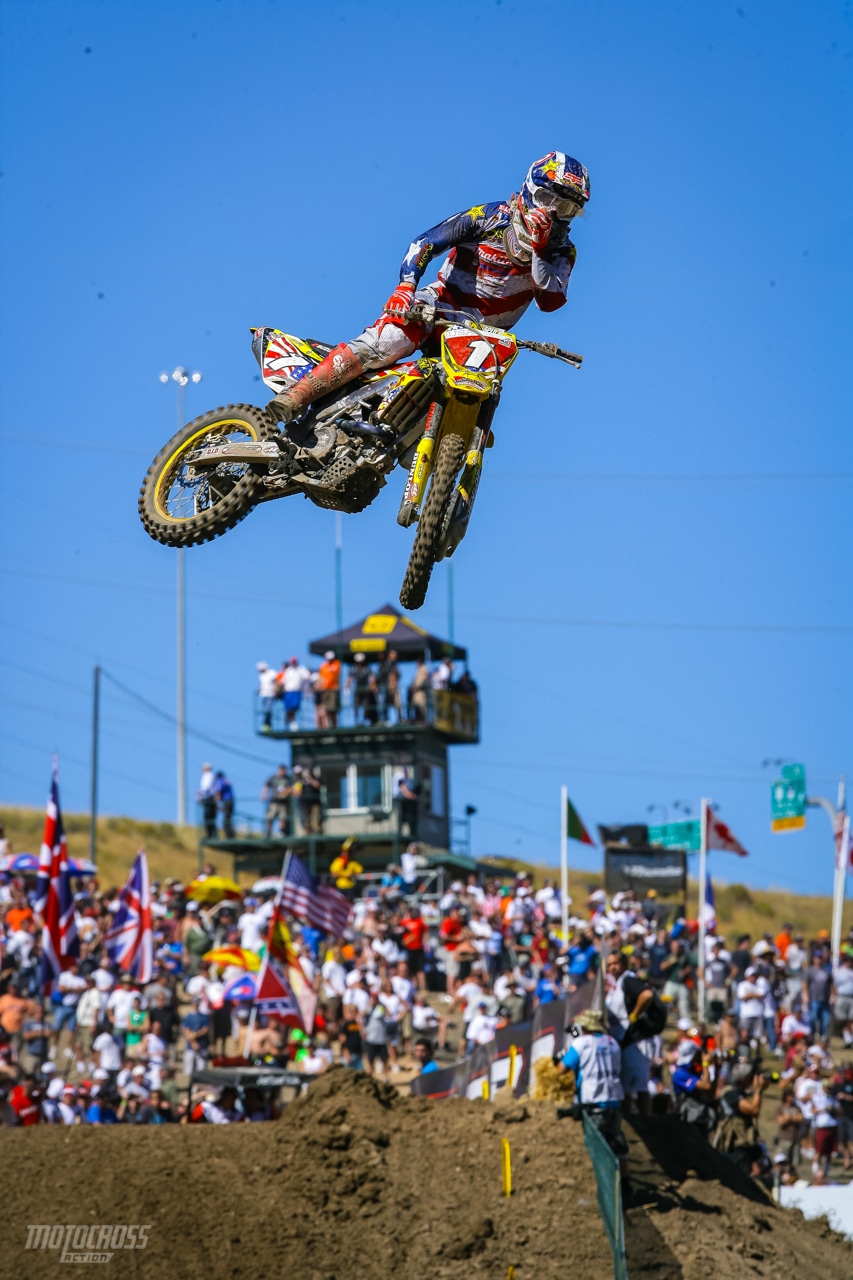 Ryan floating through the air at the 2010 MXDN at Thunder Valley.
Ryan's short stint with the Geico Honda team. Ryan giving some tips to a young Jett Lawrence.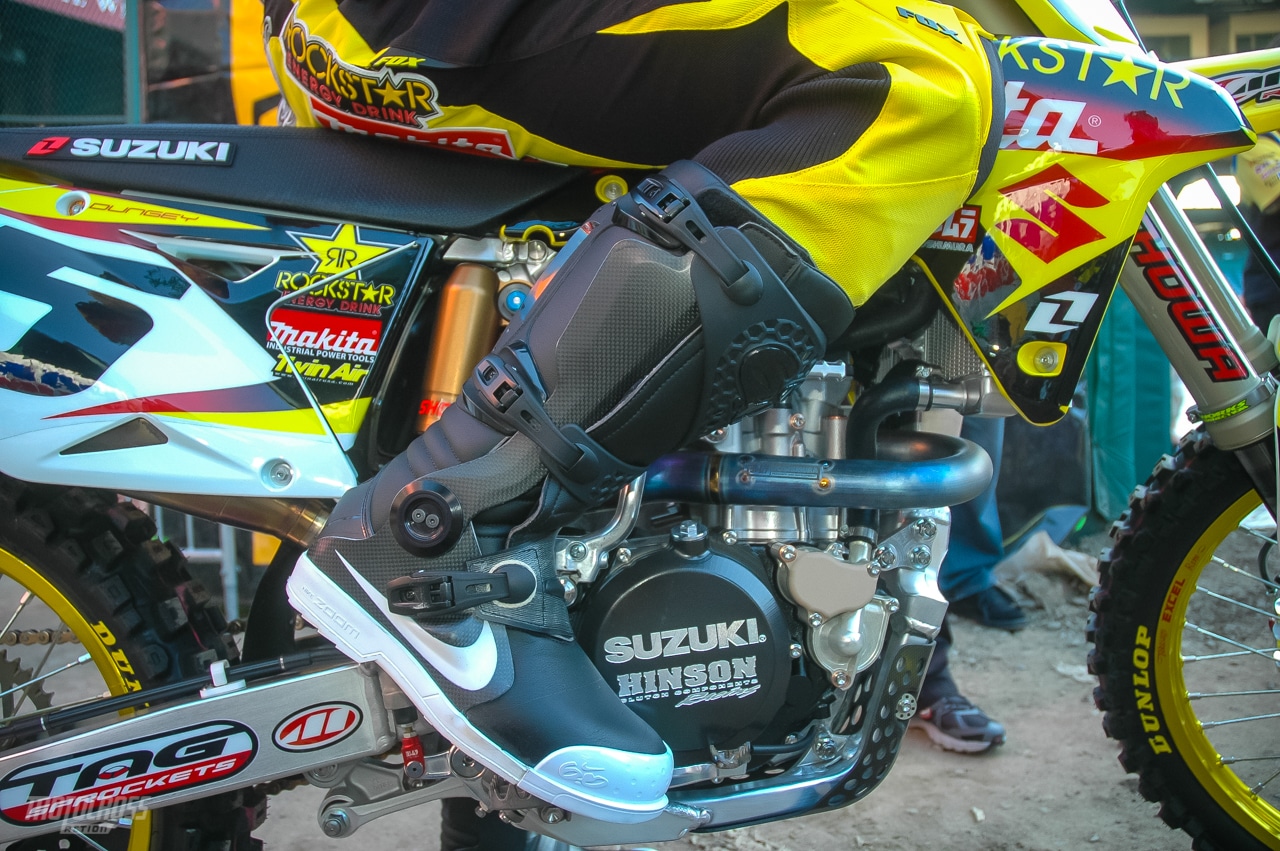 Ryan was one of the few racers to ever wear a Nike boot.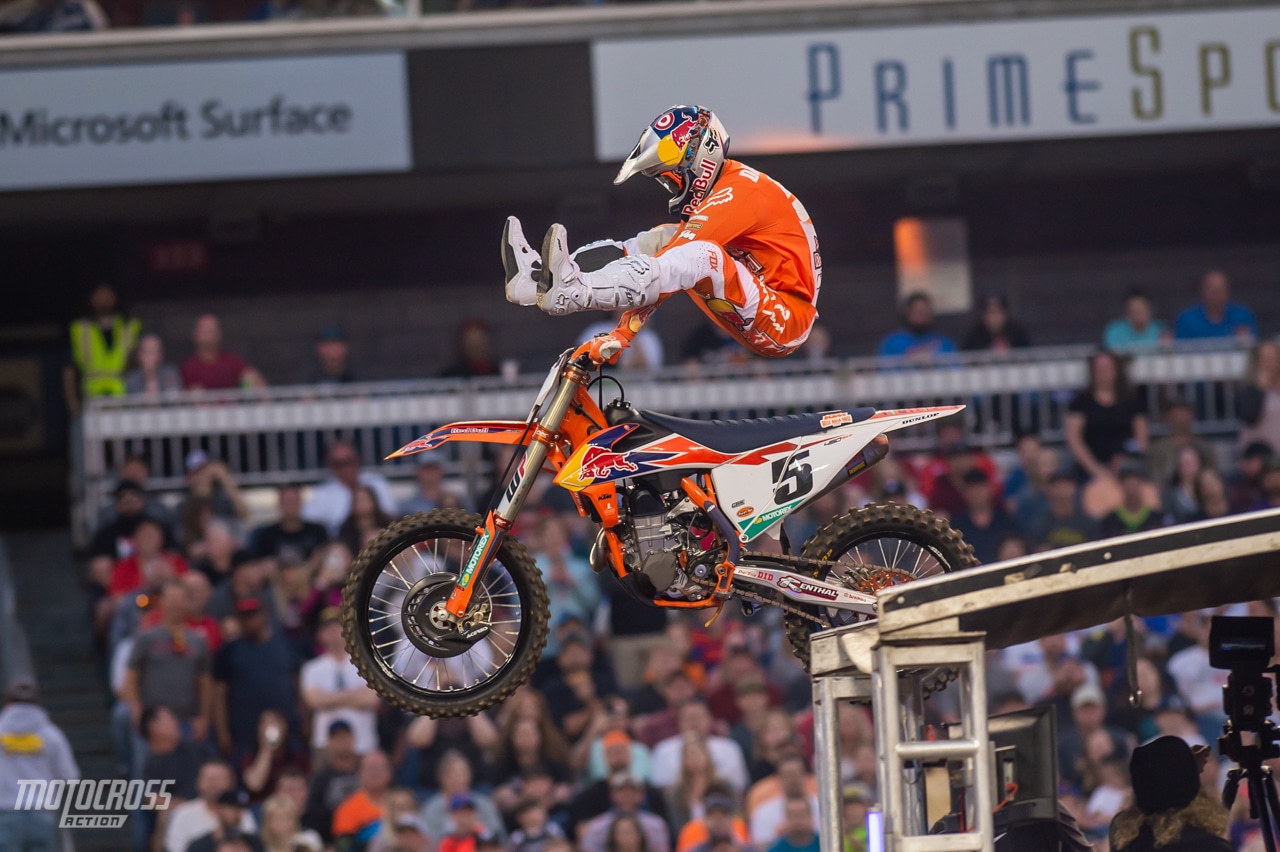 Ryan throwing a heel clicker at the 2019 Nashville Supercross for the crowd.
Ryan and Ryan battling at the 2018 Red Bull Straight Rhythm on smokers.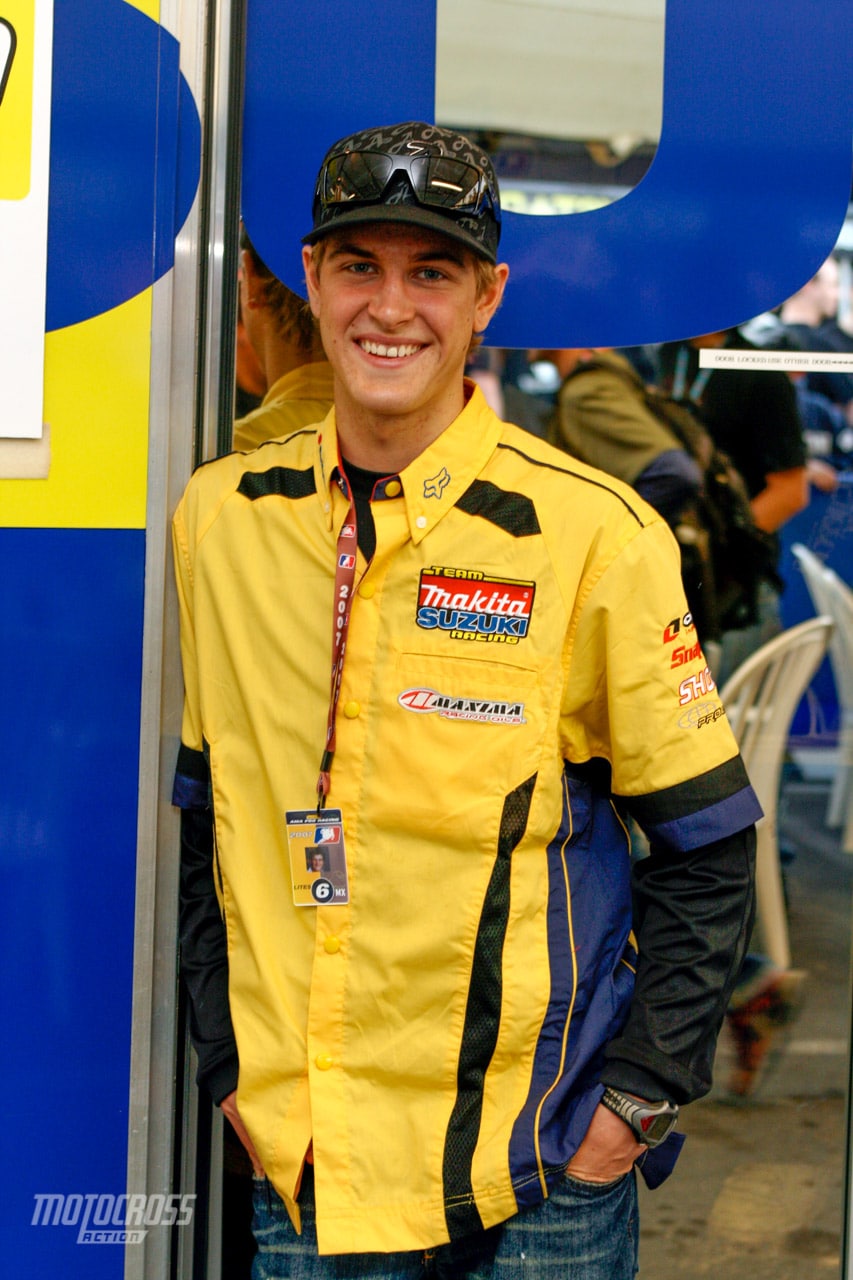 A young Ryan in 2007.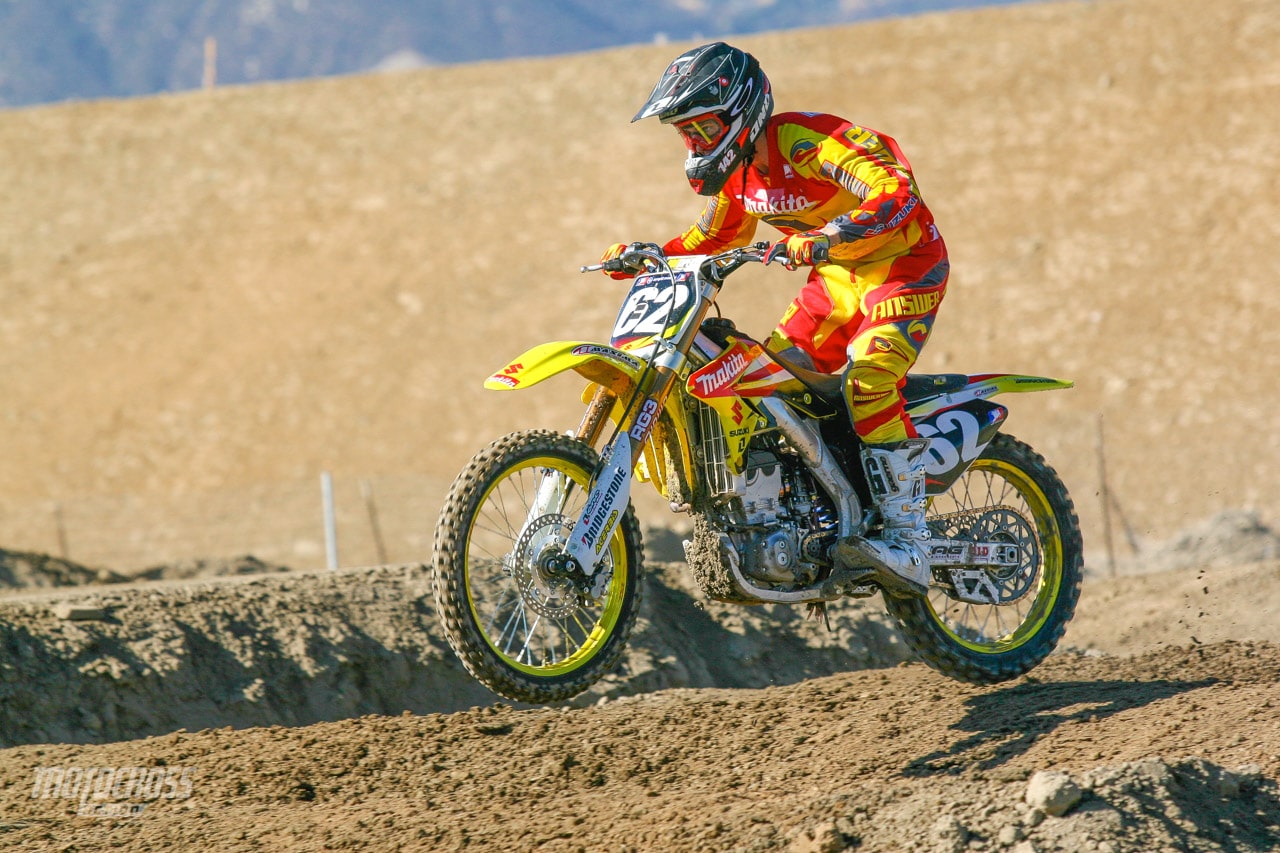 Ryan at the factory Suzuki test track in 2007.
Ryan riding around in a Viking's jersey for his home state in 2018.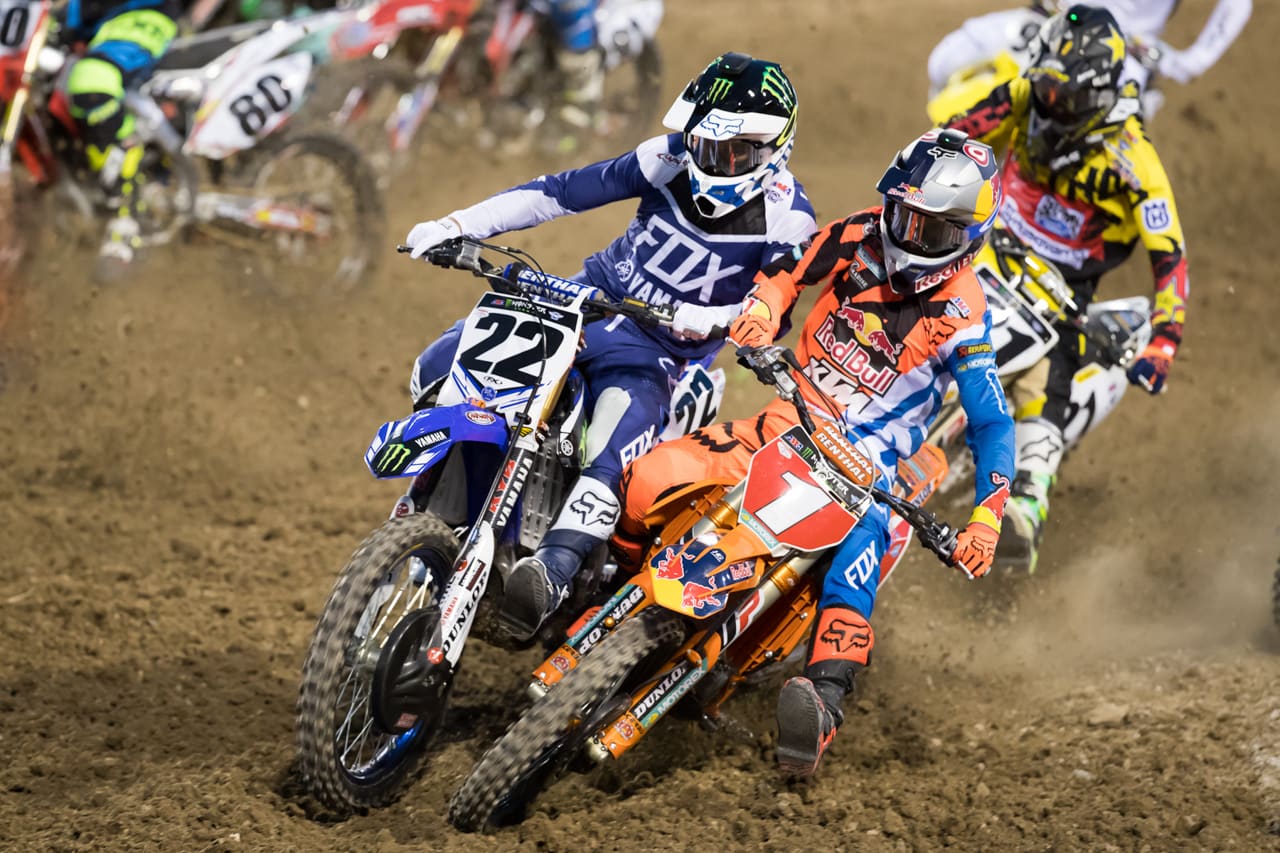 Reed and Dungey battling into the first corner.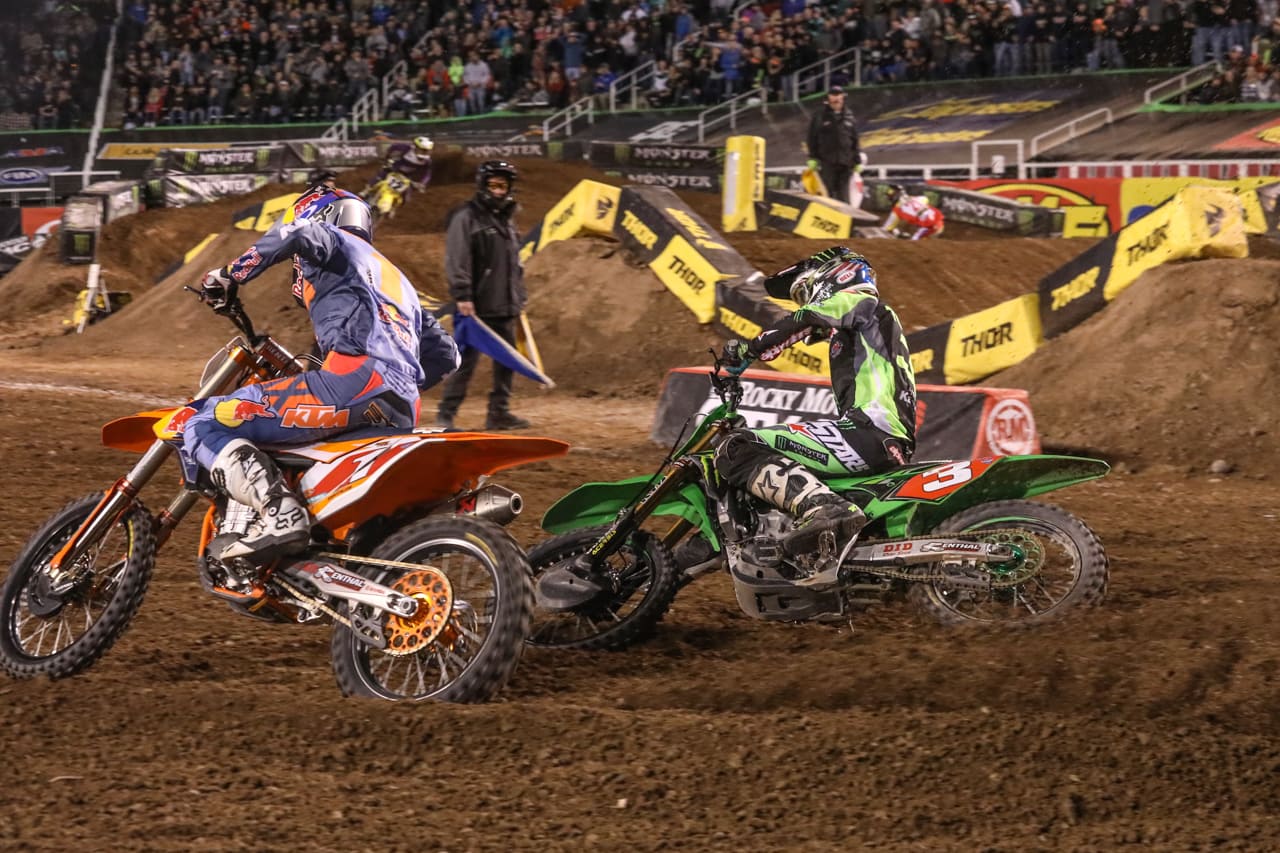 There were many epic battles between Eli and Ryan for the championship.
Marvin and Ryan were teammates and friends for a long time.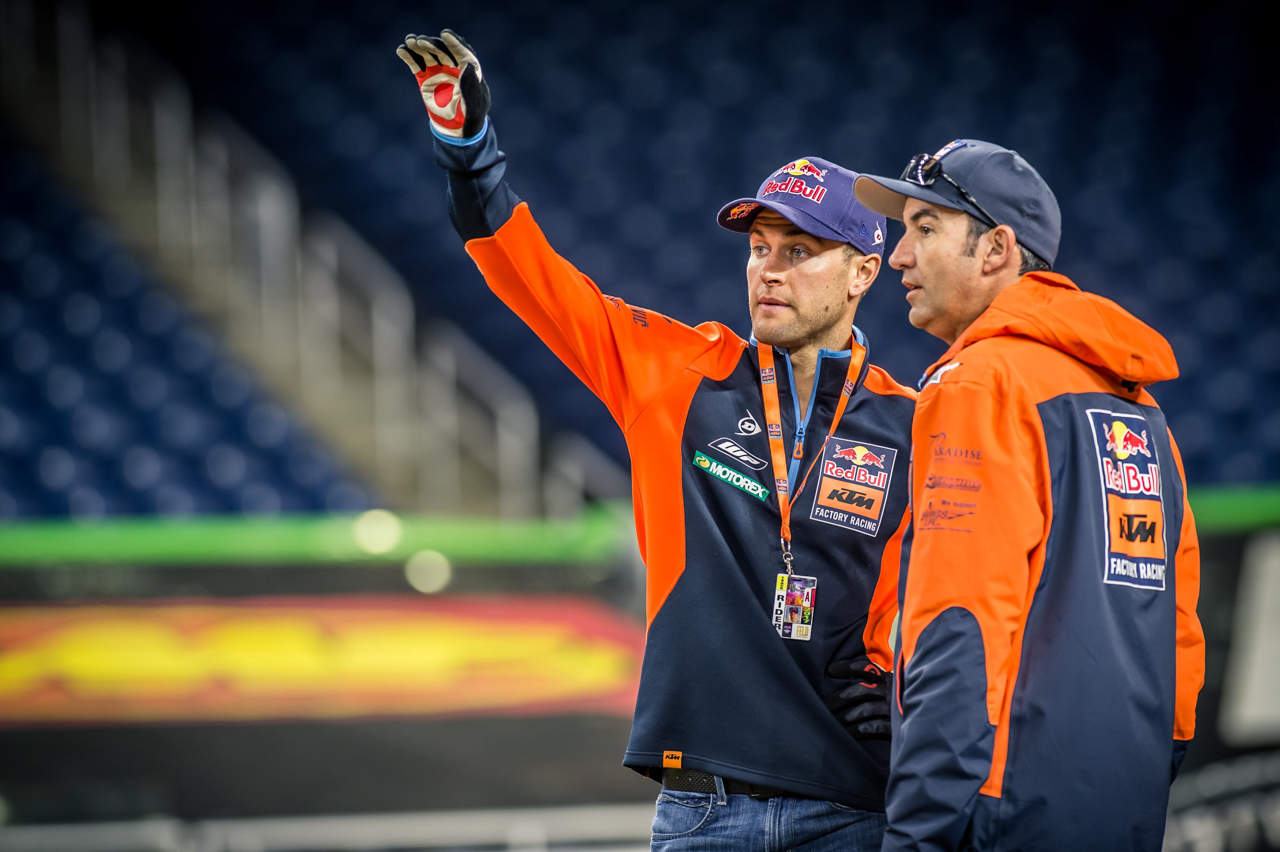 Ryan's right hand man Carlos Rivera.
Chezzin'.
Ryan at the Atlanta SX roosting Broc Tickle.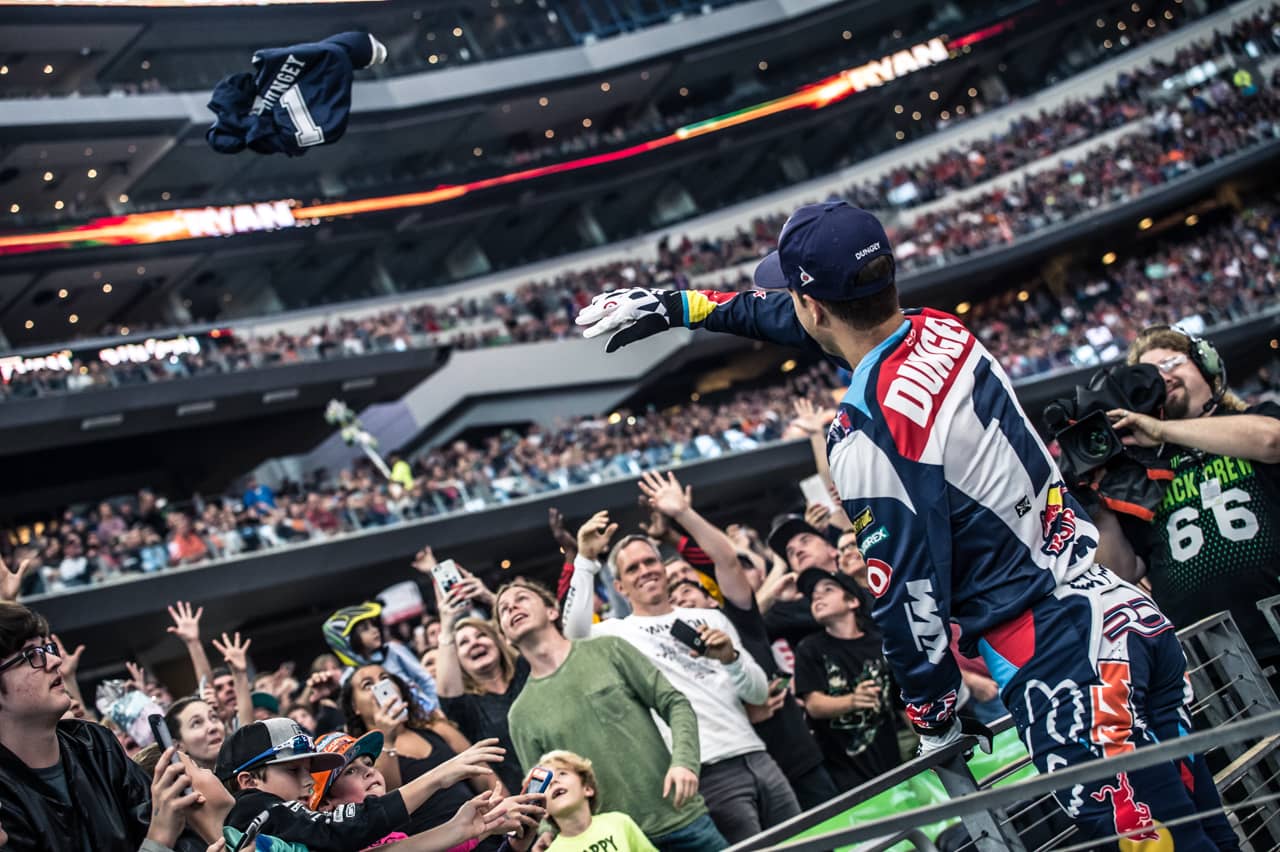 Ryan was a fan favorite.
Dungey in the tunnel at the 2017 Oakland Supercross.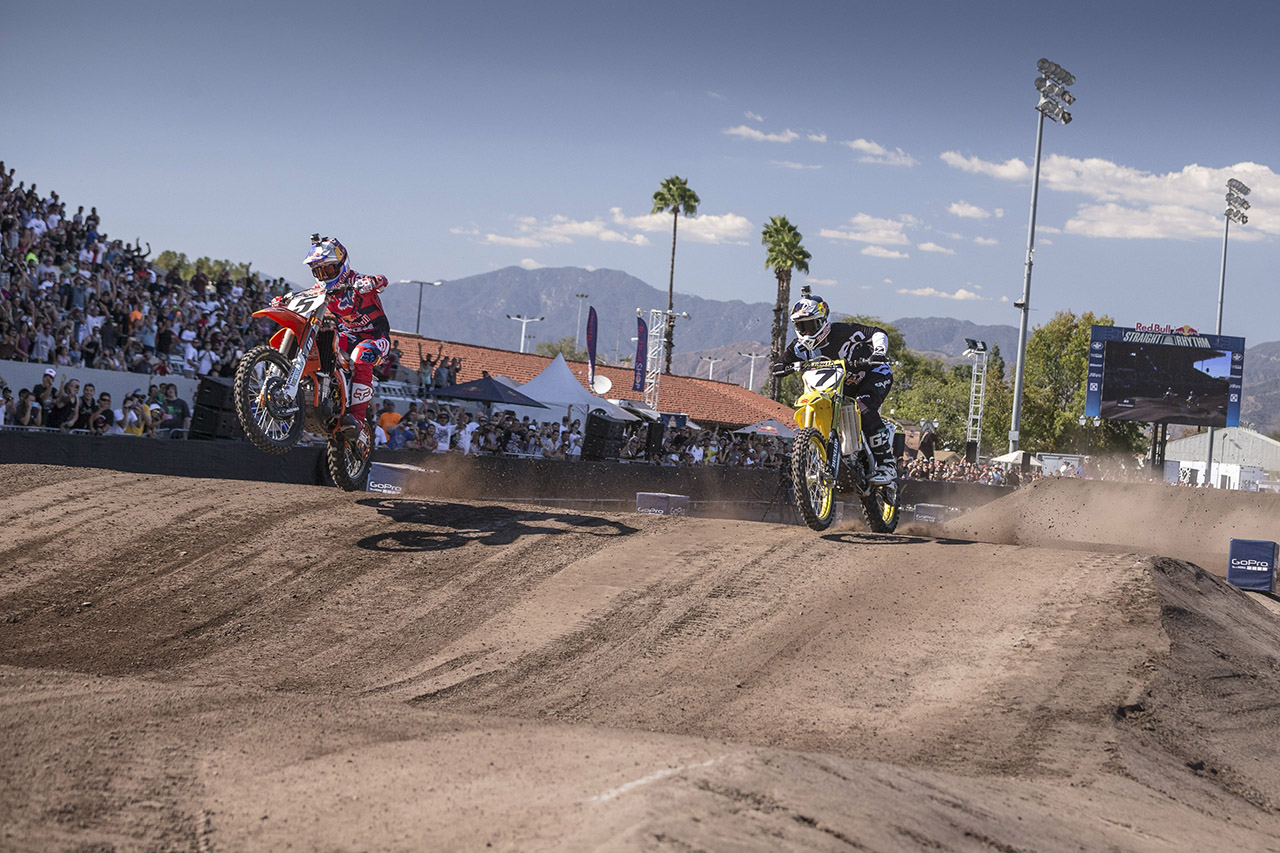 Ryan Dungey (L) and James Stewart (R) competing in Red Bull Straight Rhythm in 2015.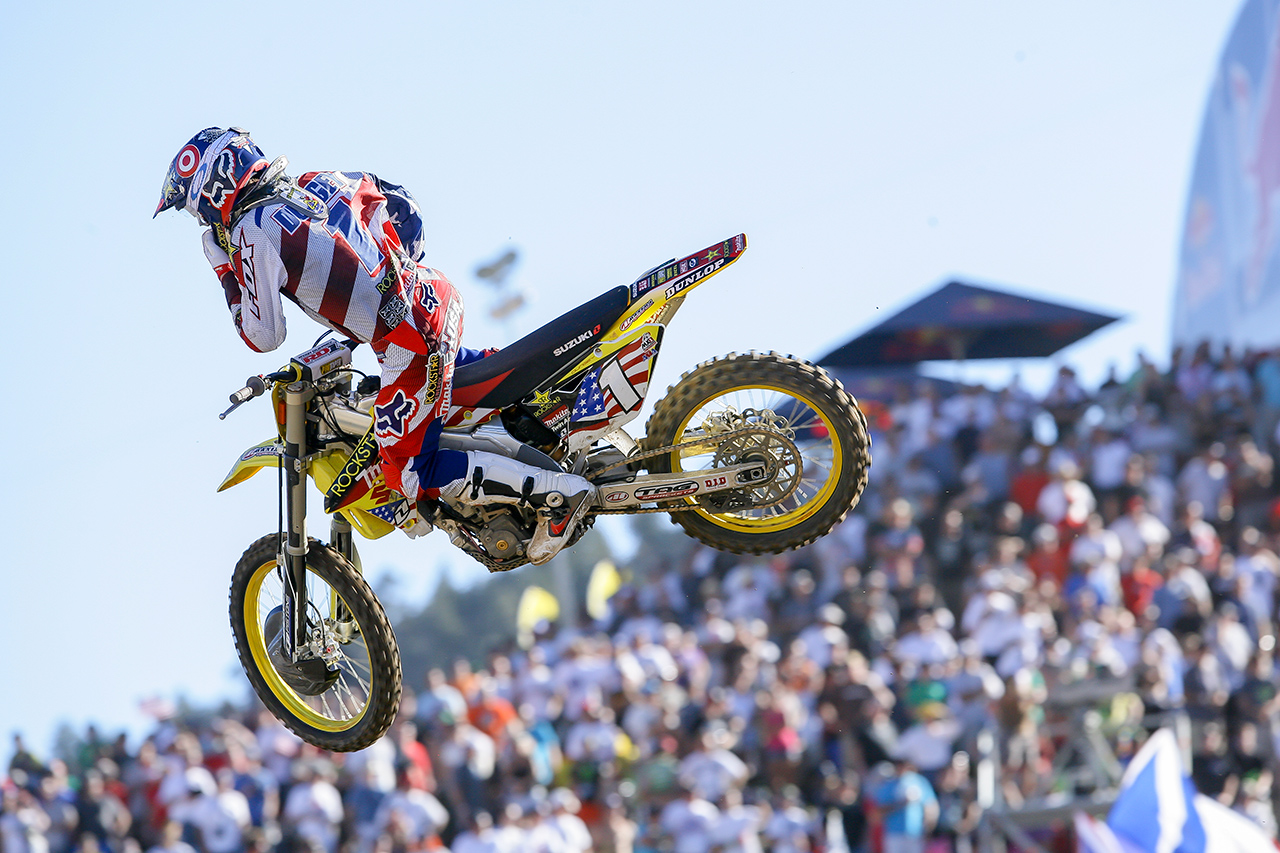 Ryan during the 2010 MXDN in Lakewood.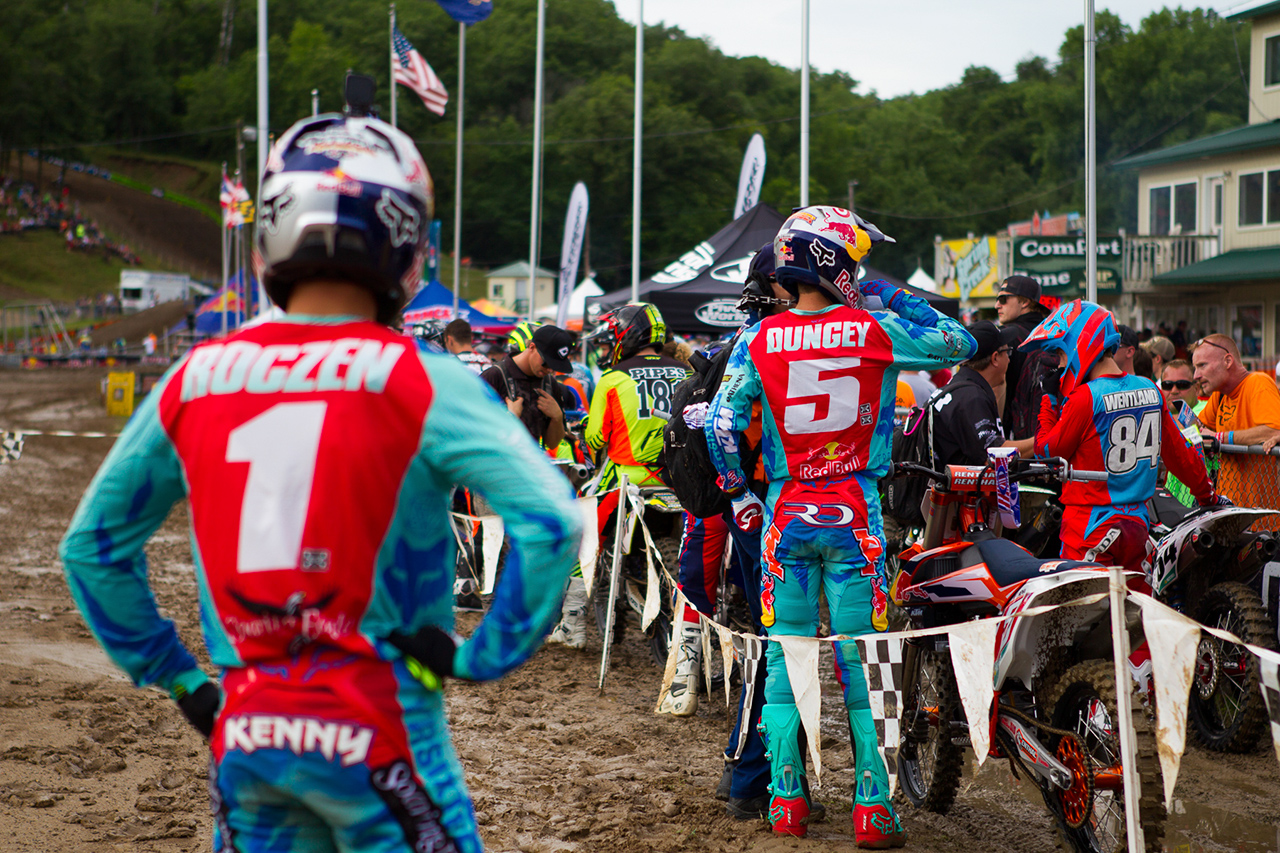 The Dungey/Roczen battles.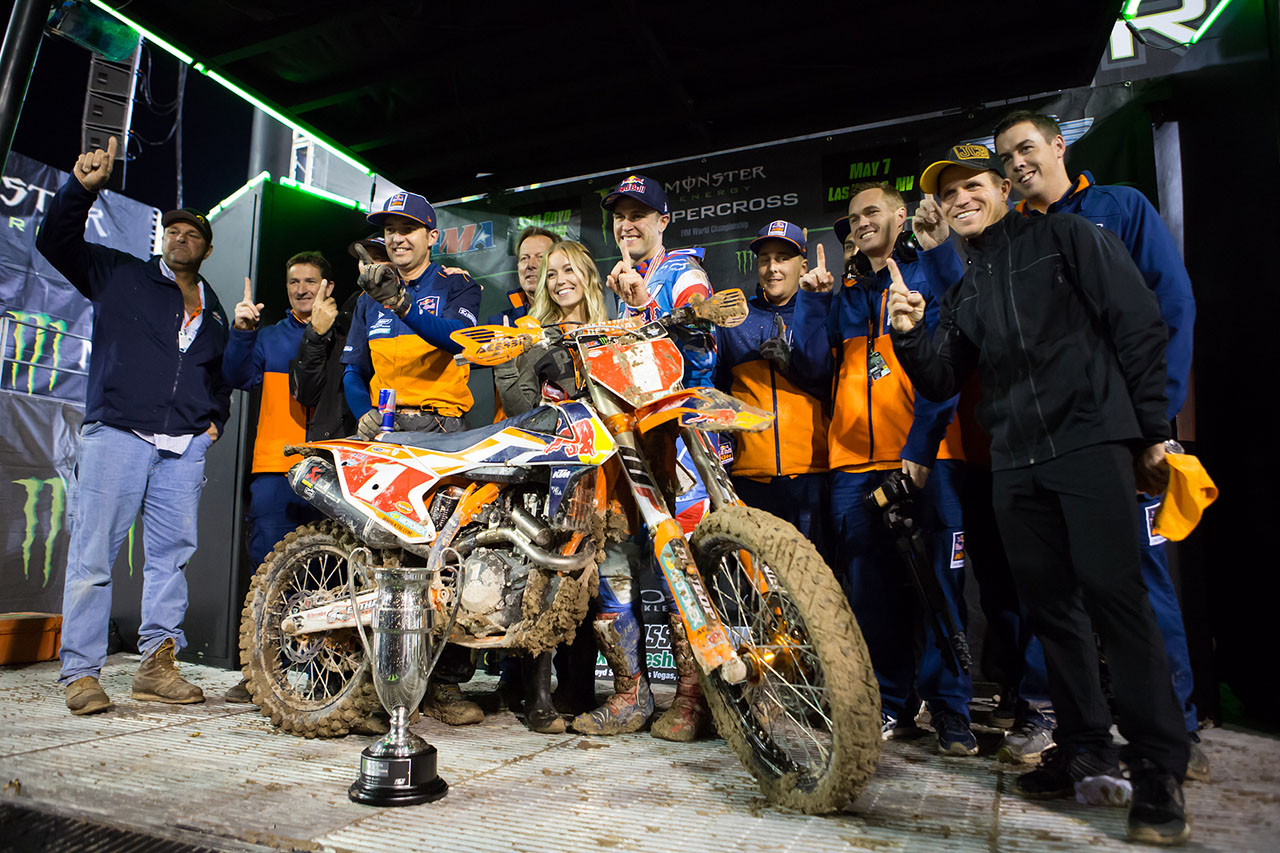 Ryan and KTM team after winning the championship in 2016.
The bike he won the 2016 championship on.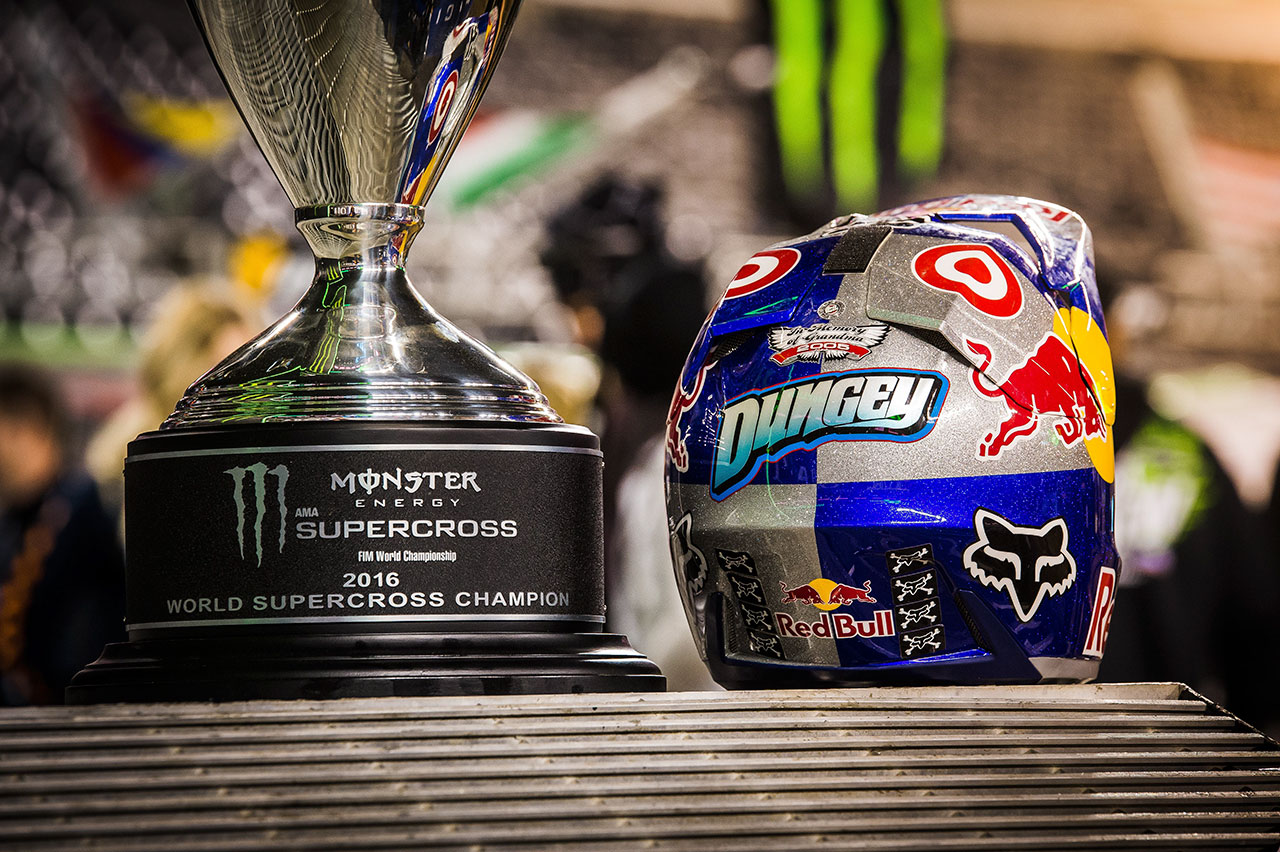 Crowned.
Kenny and Ryan battle of the 2016 Indy SX.
His better half Lindsey with the hardware.
This kind of reach takes practice.
Dungey getting aggressive with Tomac.
A young Dungey whipping his RM-Z250 at the old Racetown 395.
Ryan racing Red Bud in 2015.
The fans loved Ryan.
Ryan's 2014 MXDN's KTM 450SXF.
Ryan and James.
Ryan racing Hangtown in 2008.
Ryan in his rookie year.
Kevin Windham (14) leading Ryan.
Ryan leading Ryan Sipes (31).
Ryan racing 250 SX in 2007.
Ryan pursuing Austin Stroupe in the 2008 AMA 250 Nationals.
Ryan Dungey at the 2014 the Motocross of Nations in Kegums, Latvia
Ryan in the sweet glow of success.