REM GLEN HELEN RACE REPORT: NO LOSERS, JUST HOT WINNERS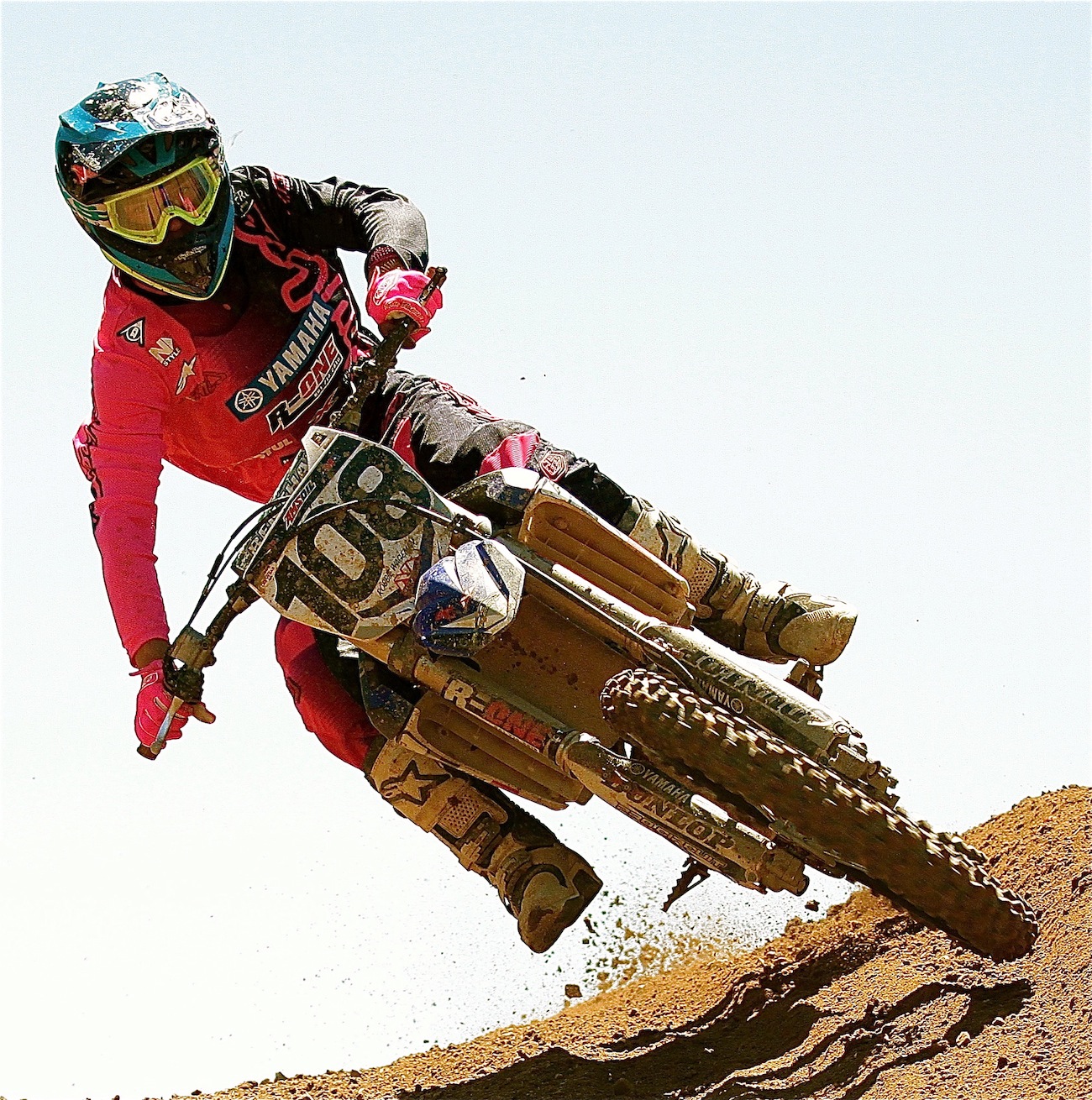 Robbie Wageman swept both motos of the 450 Pro class on a 101-degree day at Glen Helen. Photo: Debbi Tamietti
With the Glen Helen 250/450 National motocross over, the REM gang was free to return to their ancestoral hunting grounds. Although it was blazing hot, most SoCal motocross racers prefer hot weather, even 101-degrees, over cold weather. When the same guys race each other week-in and week-out for 40 weekends out of the year, they begin to get predictable. Almost like clockwork, Val Tamietti won the Over-50 Expert class, Jon Ortner and Eddie Davis dueled for the Over-50 Elite victory, Ron Wexler swept both moto of the Over-50 Intermediates and Robbie Wageman and Carson Mumford didn't disappoint.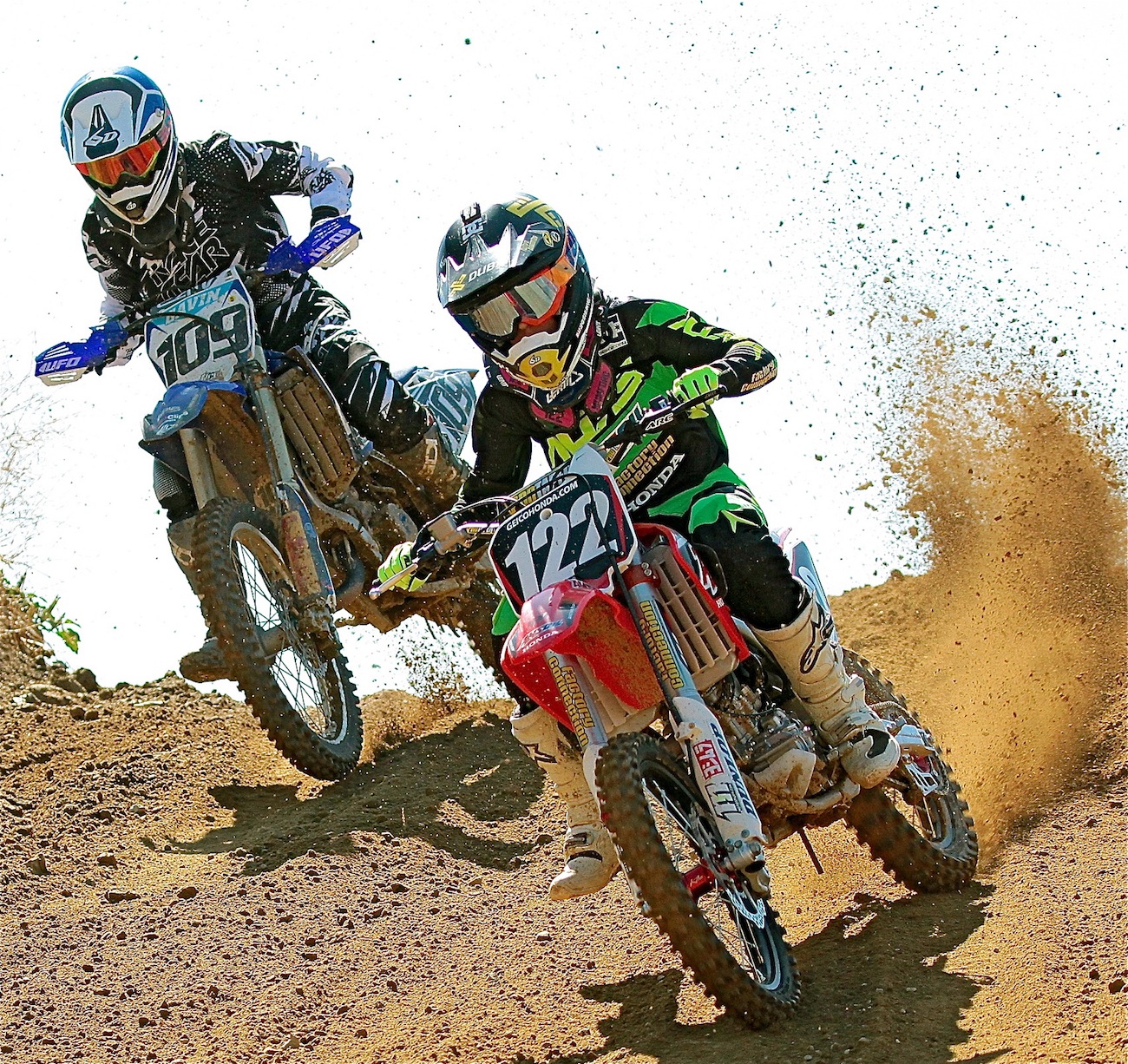 Carson Mumford (122) traded moto wins with Gavin Todora in the 250 Intermediate class, while Gavin Leachman (109) took the 125 Two-Stroke class victory. Photo: Debbi Tamietti
SoCal racers should take note that next weekend REM will race on Sunday, June 12, instead of their normal Saturday race. There were a few surprises, but most of those surprise wins must stand the test of time to prove they weren't flukes. Here are photos of the major players at REM Glen Helen.
Last weekend Sean Lipanovich (505) was racing the Glen Helen National, this week he was racing at REM. Sean went 2-2 in the 450 Pros. Photo: Dan Alamangos
Gavin Todora (917) turns down one of REM's many elevation changes. Carson Mumford's 2-1 beat Todora's 1-2 for the 250 Intermediate win. Photo: Dan Alamangos
Darryn Durham (159) roosts out of a tight turn in the 450 Pro class. Photo: Dan Alamangos
Ricky Diaz had a 4-4 day in the 450 Pros behind Wageman, Lipanovich and Shaun Hillion. Photo: Dan Alamangos
Cole Tompkins makes a direction change that shakes the earth. Photo: Dan Alamangos
2014 Women's National Champion Marissa Markelon went 3-3 in the 250 Intermediates. Photo: Dan Alamangos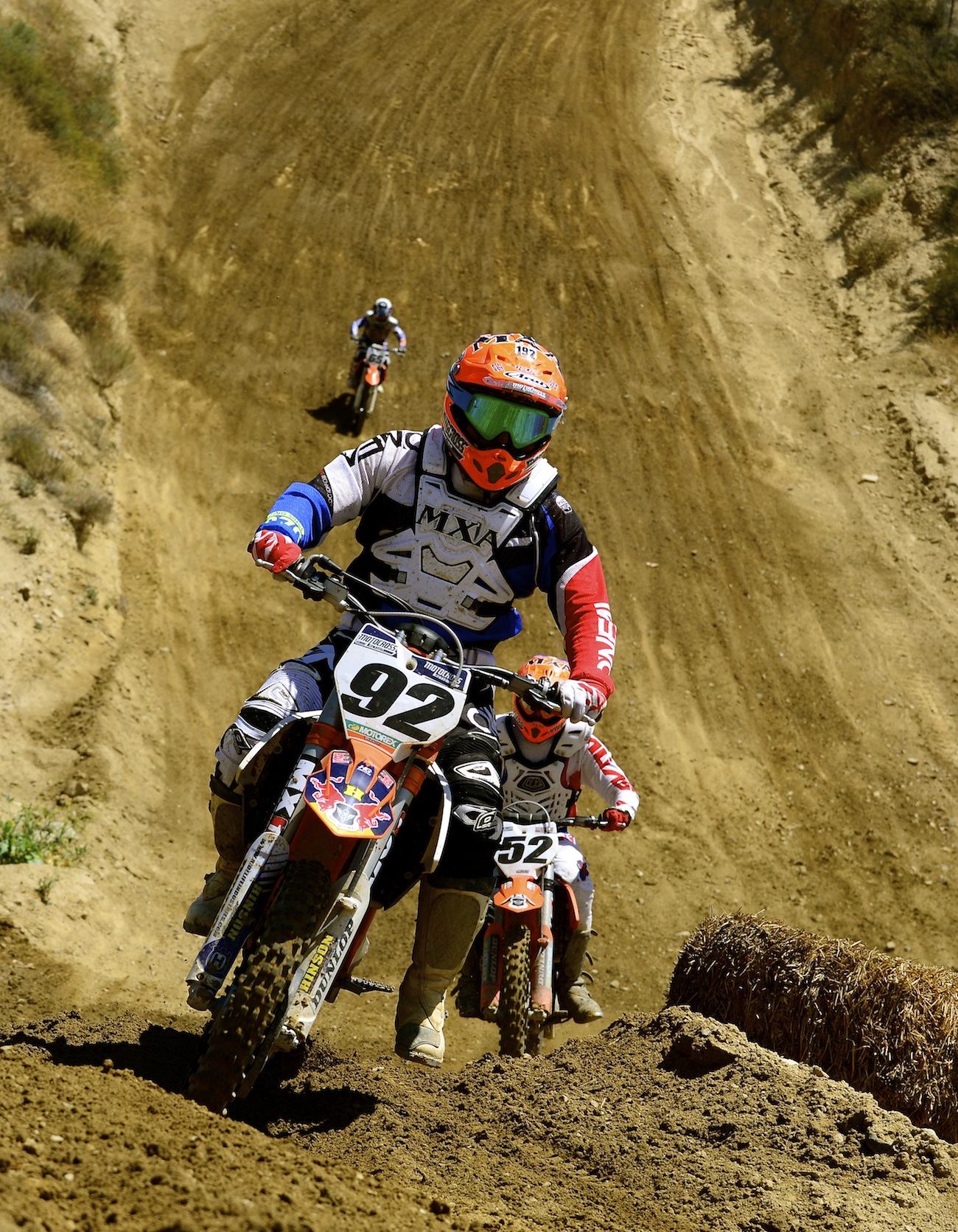 Jody Weisel (92) leads Goerge Kohler (52) and Brian Martin (65) down a steep hill—just before they turn down another steep hill. Photo: Dan Alamangos
Three-time REM number 1 rider George Kohler moved to Carson City, Nevada, two years ago, but drove down to SoCal to race with his old buddies one more time. Photo: Debbi Tamietti
Jon Ortner (10) won the Over-50 Elite class. Photo: Debbi Tamietti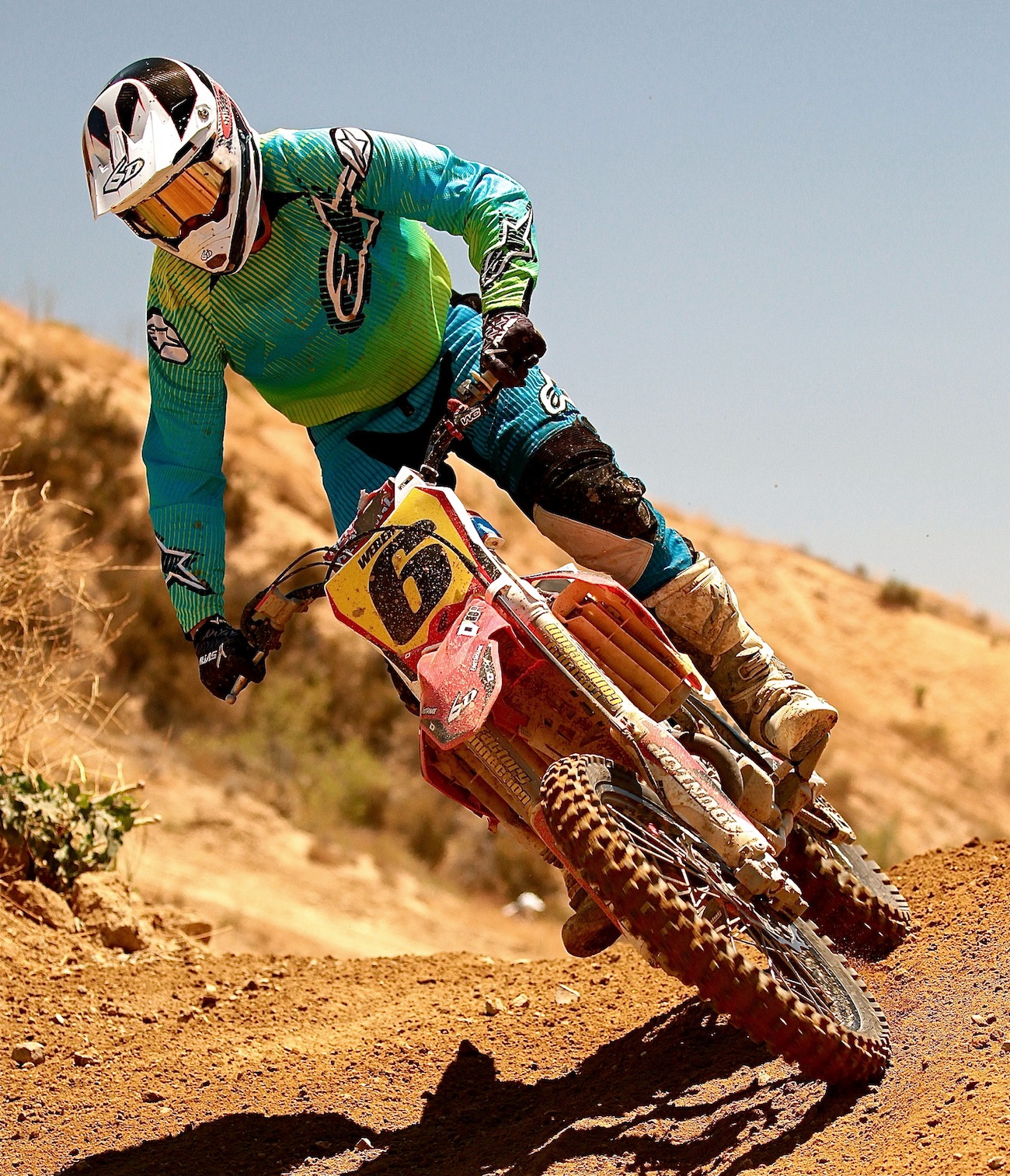 6D Helmet's Bob Weber (6) and Robert Reisinger don't just make helmets, they test them weekly by racing in them. Photo: Debbi Tamietti
Ron Wexler swept both motos of the Over-50 Intermediates. Photo: Debbi Tamietti
Robert Pocius (153), Lonnie Paschal (51) and Scott Williams (20) in the first moto of the Over-50 Intermediates. Photo: Debbi Tamietti
Jeff Scott (452), Pete Vetrano (37) and Randy Skinner (383) test different lean angles. Photo: Dan Alamangos
Val Tamietti (31) lofts his front end over a small rise on his way to the Over-50 Expert win. Photo: Debbi Tamietti
JON ORTNER'S PEOPLE IN THE PITS PHOTOS
Pam Skinner and Debbi Tamietti line up their shots. It may be grueling to race on a 101-degree day, but its tougher to stand in the sun waiting for the perfect photo. Photo: John Ortner

Team Suzuki's Lee McCollum gets to do something at REM that he never gets to do at an AMA National—catch a nap between motos (his own races, not Stewies). Photo: John Ortner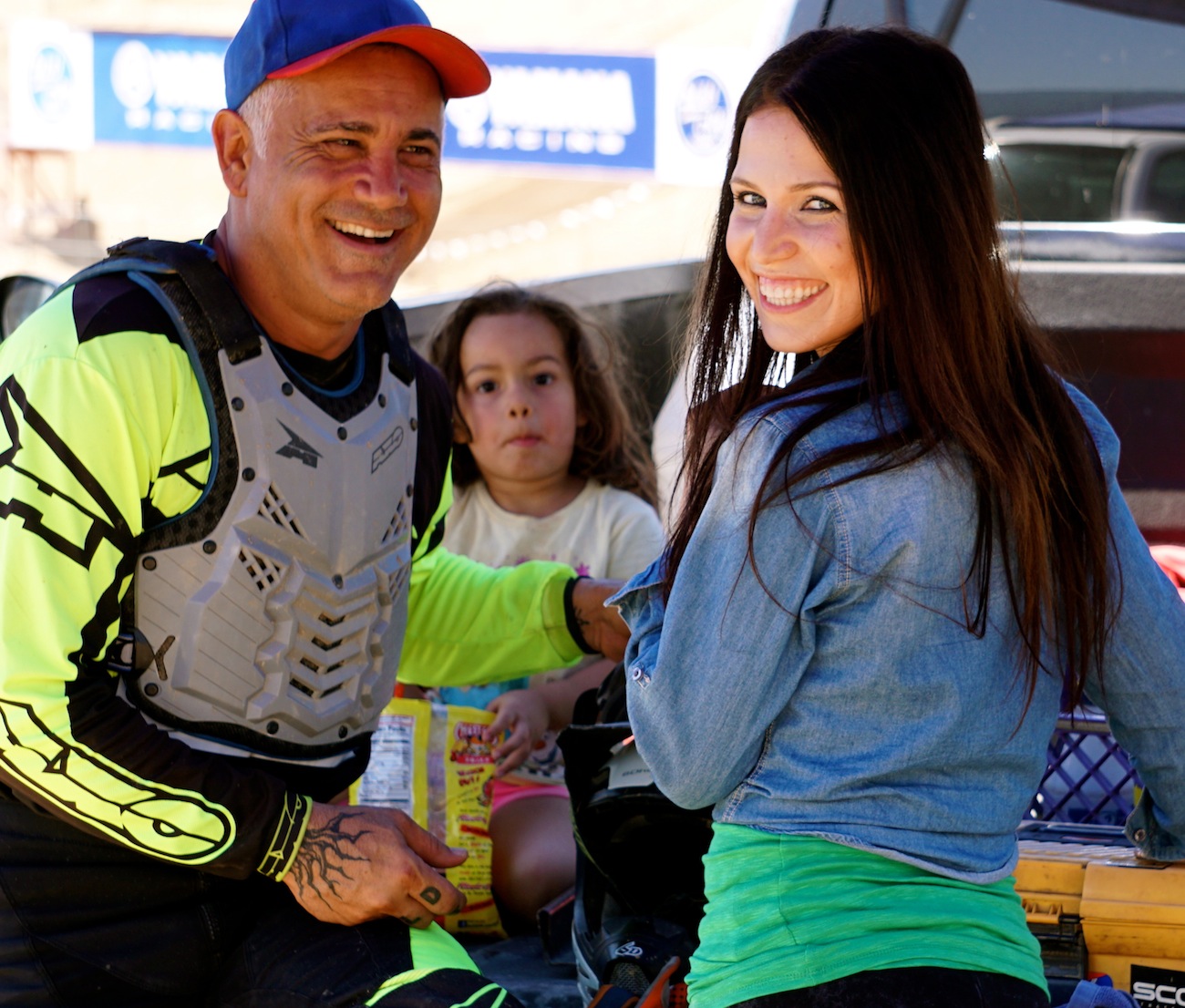 Pasha Afshar and family. Photo: John Ortner
Arc Lever inventor Bob Barnett always has a new doo-dad to test. Here, he equips Lee McCollum's RM-Z with a secret piece. Photo: John Ortner
At the end of the day every one of MXA's test bikes gets a post-race bath. Dan Alamangos wields the magic wand on the 7 bikes that MXA raced at REM. Photo: John Ortner
For more info about REM motocross go to www.remsatmx.com