REM GLEN HELEN: GIANT INTERNATIONAL PHOTO GALLERY


Click here to subscribe to MXA: https://hi-torque.com/motocrossaction
 Photos by Dan Alamangos
Finland: Valterri Malin (430) used a consistent 2-2 to win the 450 Pro class.
This time of year many foreign riders come to SoCal for the good weather, plentiful race tracks and a chance to train for their home country's Nationals (once the weather breaks and winter goes away back home). Most of them end up at REM. REM is a laid back racing organization that caters to riders who want to race—not just race occasionally — but race week in and week out. REM races approximately 40 events a year. They have a loyal following, many of who race all 40 events. This week's race was held on the front track and was a combination of REM regulars, foreign riders and the last bastion of the Saddleback Specialist from the good old days. Here is a photo gallery of the riders and the track — shot by Dan Alamangos (who is healing up from a broken hand suffered in a crash).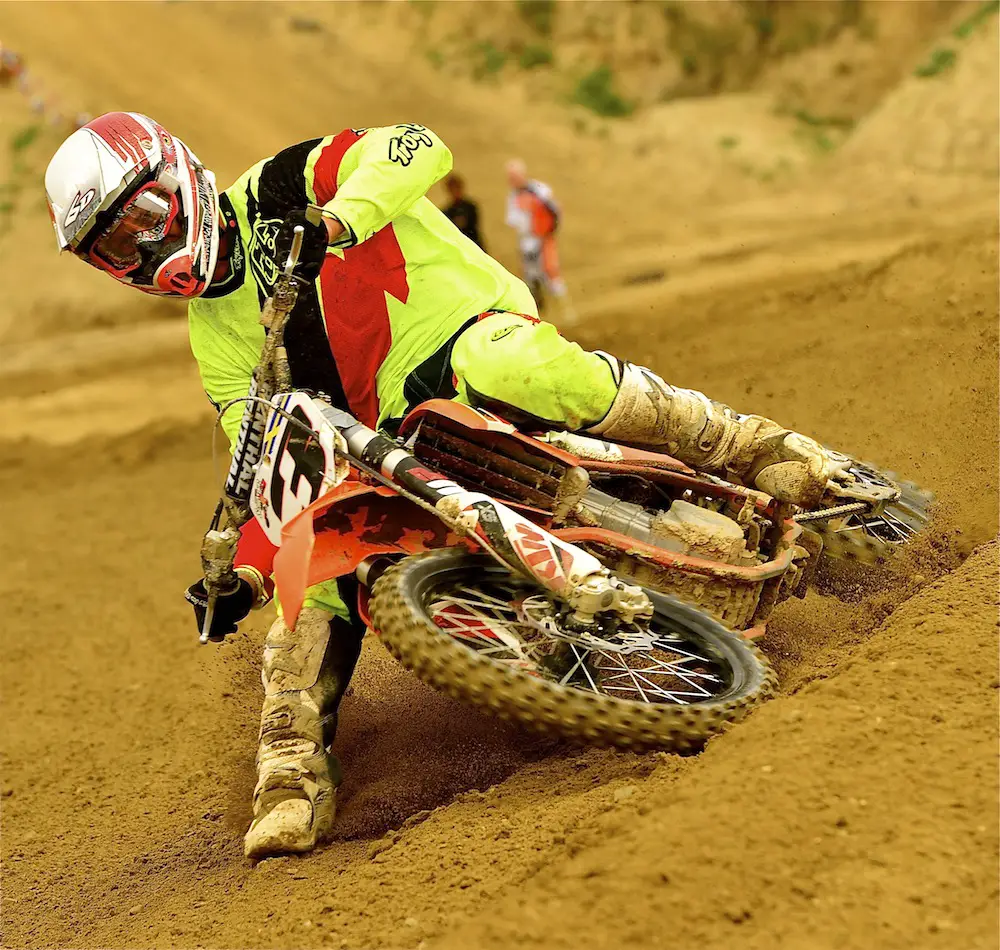 Sweden: Max Von Schoting (3) won the first moto, but faltered to fourth in moto two. It was still good enough for second in the 450 Pro class.
REM does not race next weekend, February 28, because Glen Helen is being used for the two-day Prairie Dogs Grand Prix, but will return on March 7, 14 and 21. For more info go to www.remsatmx.com
Latvia: Davis Ivanous (103) went 6-1 for third in the 450 Pros.
Finland: Roope Vaatainen had a 4-6 day in the 450 Pros.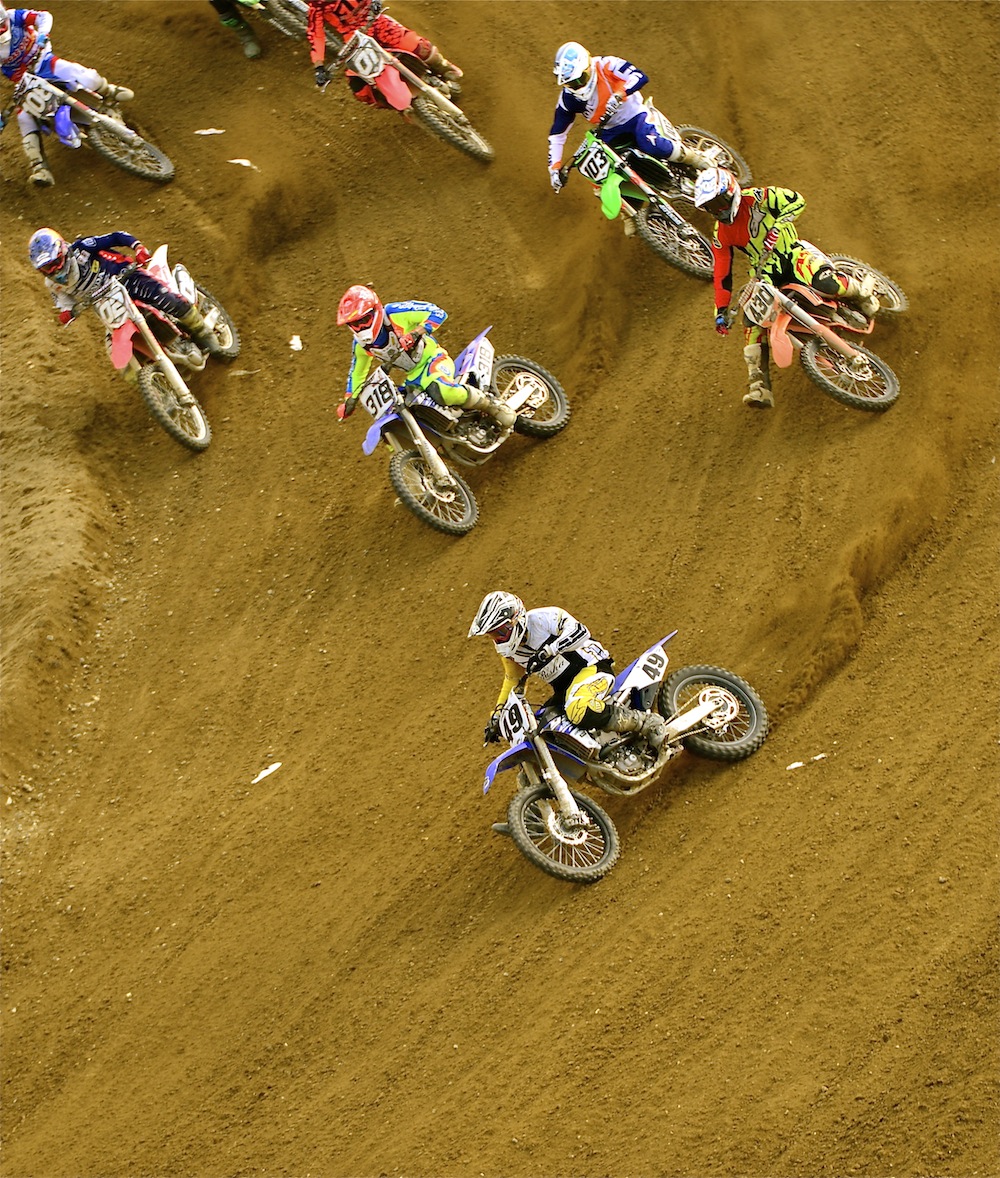 America: Preston Tilford (49) holeshot the Pro motos, but could only score a 5-3 day for fourth in the 450s. Benny Breck (318) is second coming out of the Talladega first turn.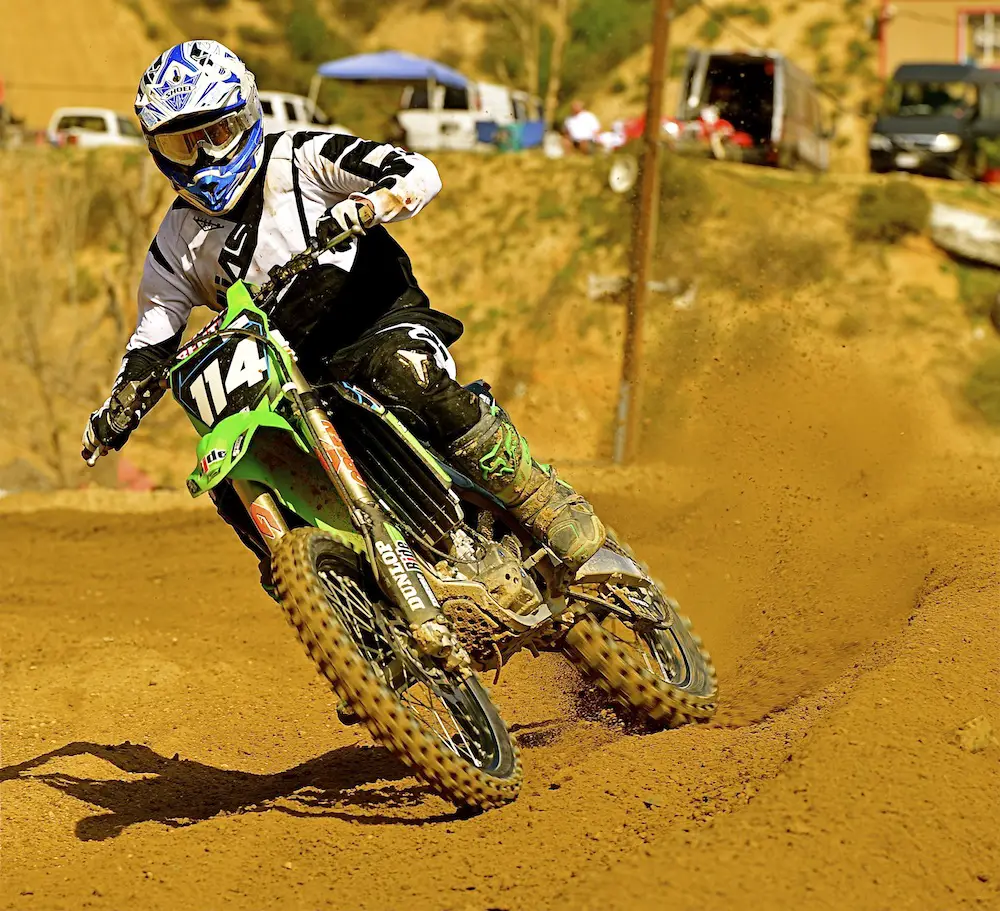 Latvia: Karlis Sabulis also used a consistent 2-2 to win the 250 Pro class. First moto winner Robbie Wagemen had a 1-7 and second moto winner Taiki Koga went 4-1.
Japan: Taiki Koga was the best of four Japanese racers in the 250 Pro class. He was second overall behind the Latvian.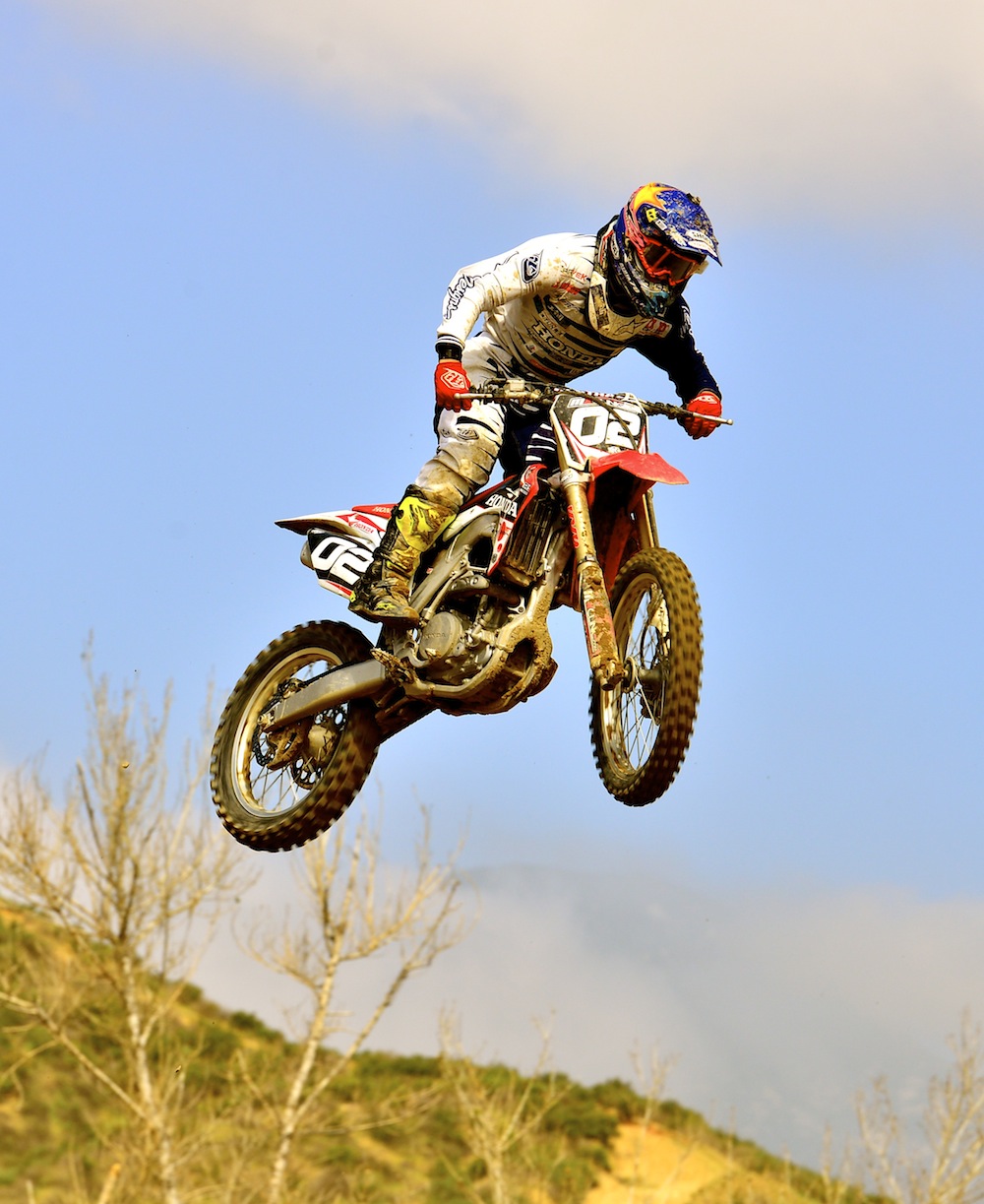 Japan: Ryota Baba went 5-4 for fifth in the 250 Pros behind Sabulis, Koga, Yusuke Watanabe and Robbie Wagemen.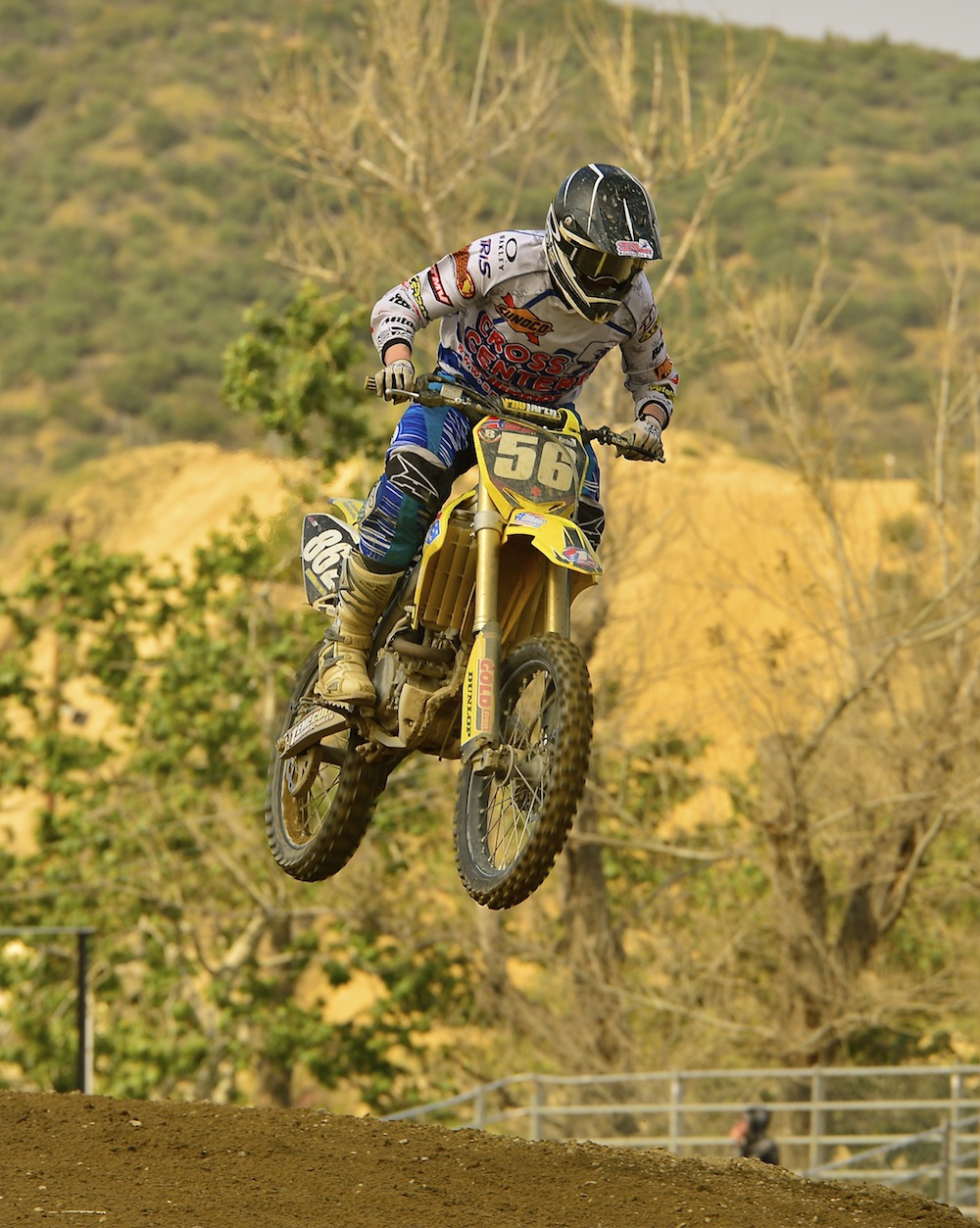 Norway: Haakon Karlsen's 6-5 got him sixth overall in the 250 Pros.
Australia: Chris Alamangos (16) makes the transition from going up to going down on one of Glen Helen's steep hills.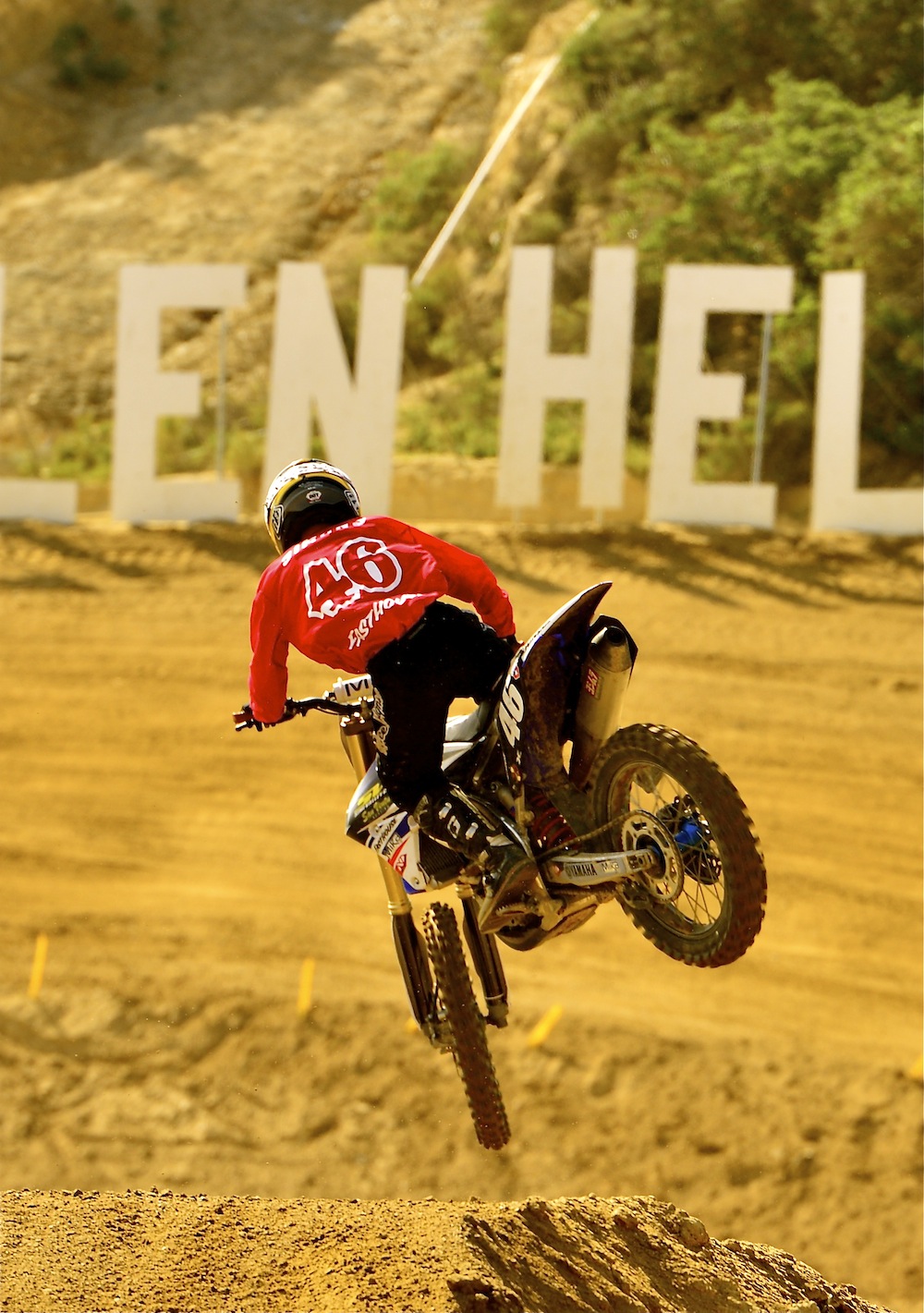 250 Intermediates: If you forget where you are, all you have to do is look ahead. Willy Simons, Jr. (46) went 3-2 to finish second in the 250 Intermediates behind Blake Green's 1-1.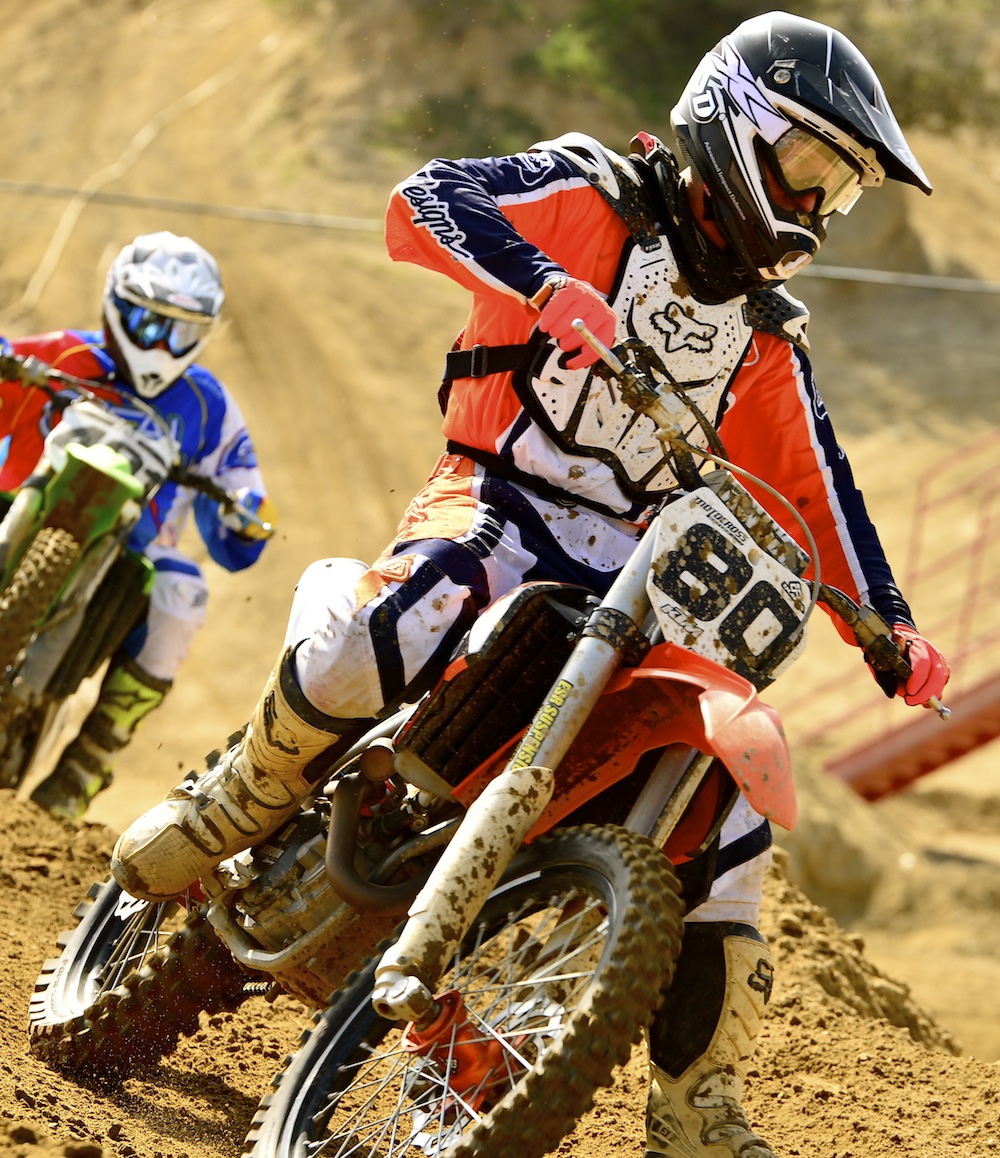 Hall riders: Tom White (80) was one of two AMA Hall of Famers in the Over-60 class. In fact, he was the first AMA Hall of Fame member as his 4-4 beat out Lars Larsson's 8-6.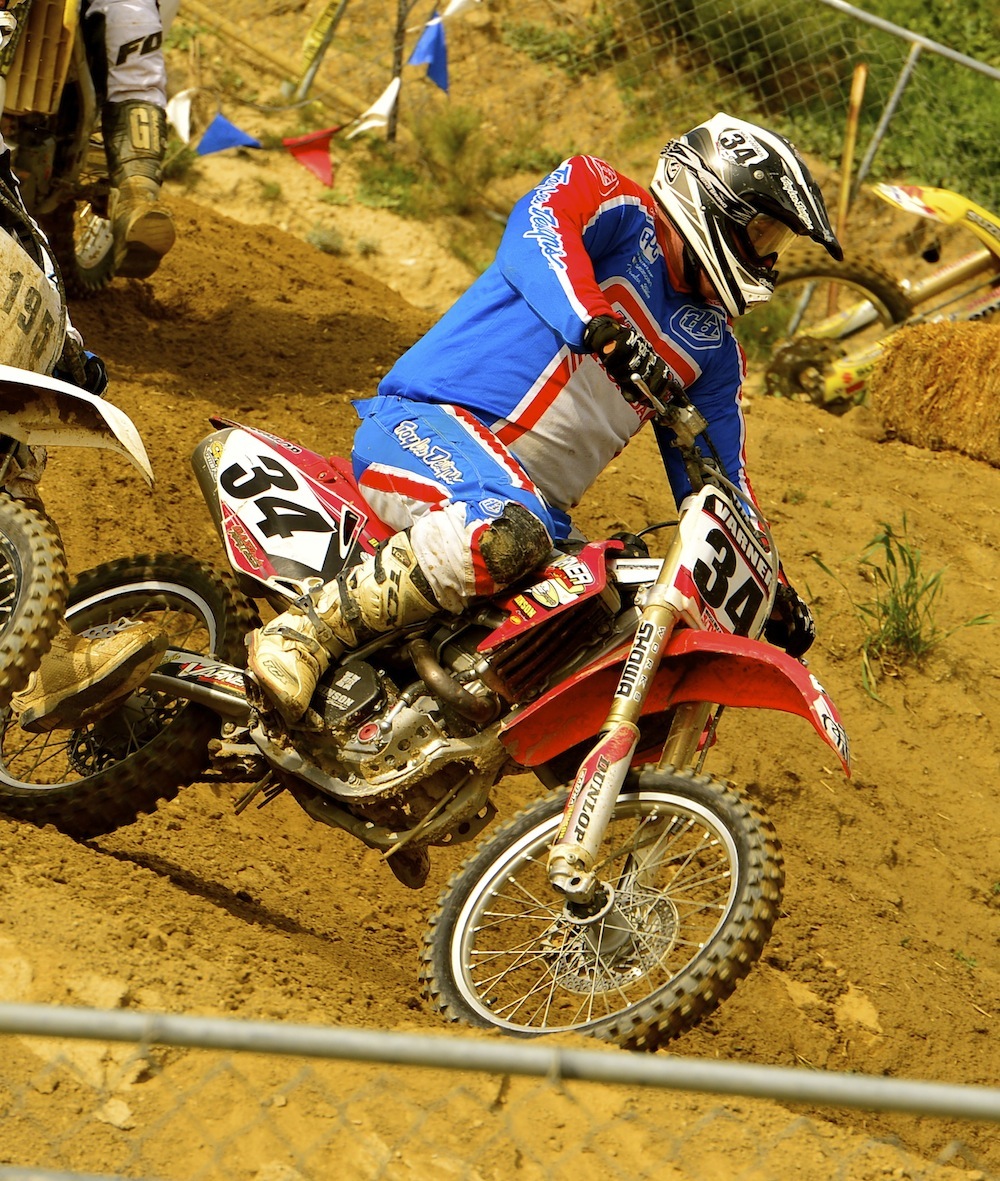 Sad news: Our prayers are with Terry Varner (34), who collapsed in the pits with a suspected heart attack. The latest reports are that he is recovering at the hospital.

Two-stroke: Max Lee (50), son of Troy Lee, recently switched to a KTM 125SX two-stroke and used it to win the 125 Two-stroke class with a 1-2 over Derek Drake's 5-1, Jeff Hesbol's 2-4, Preston O'Neal's 4-3 and Ryan Miller's 3-7.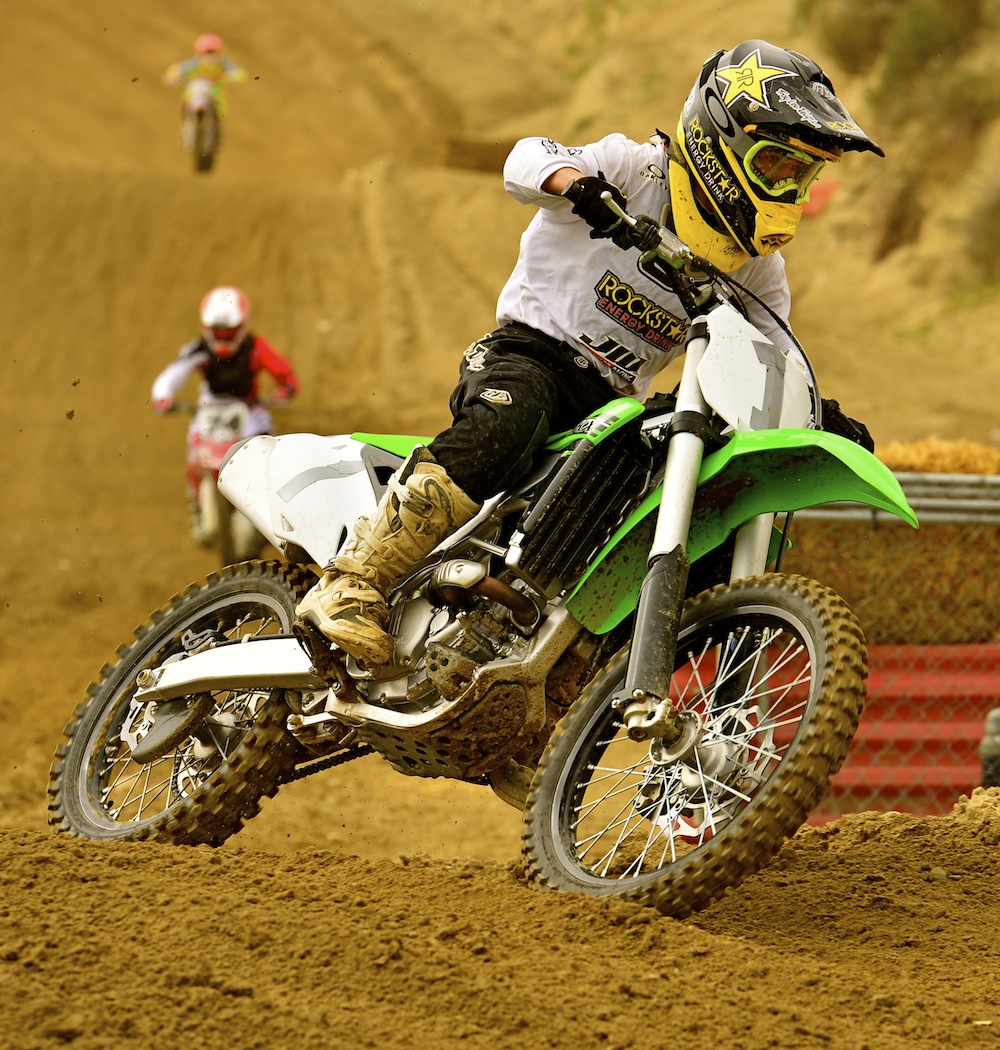 250 Novice: Aryton Ward (1), son of Jeff Ward, went 3-5 in the 250 Novices for fourth. The class was won by Cole Tompkin's 2-1 over Richard Taylor's 1-2. Blake Paschal was third.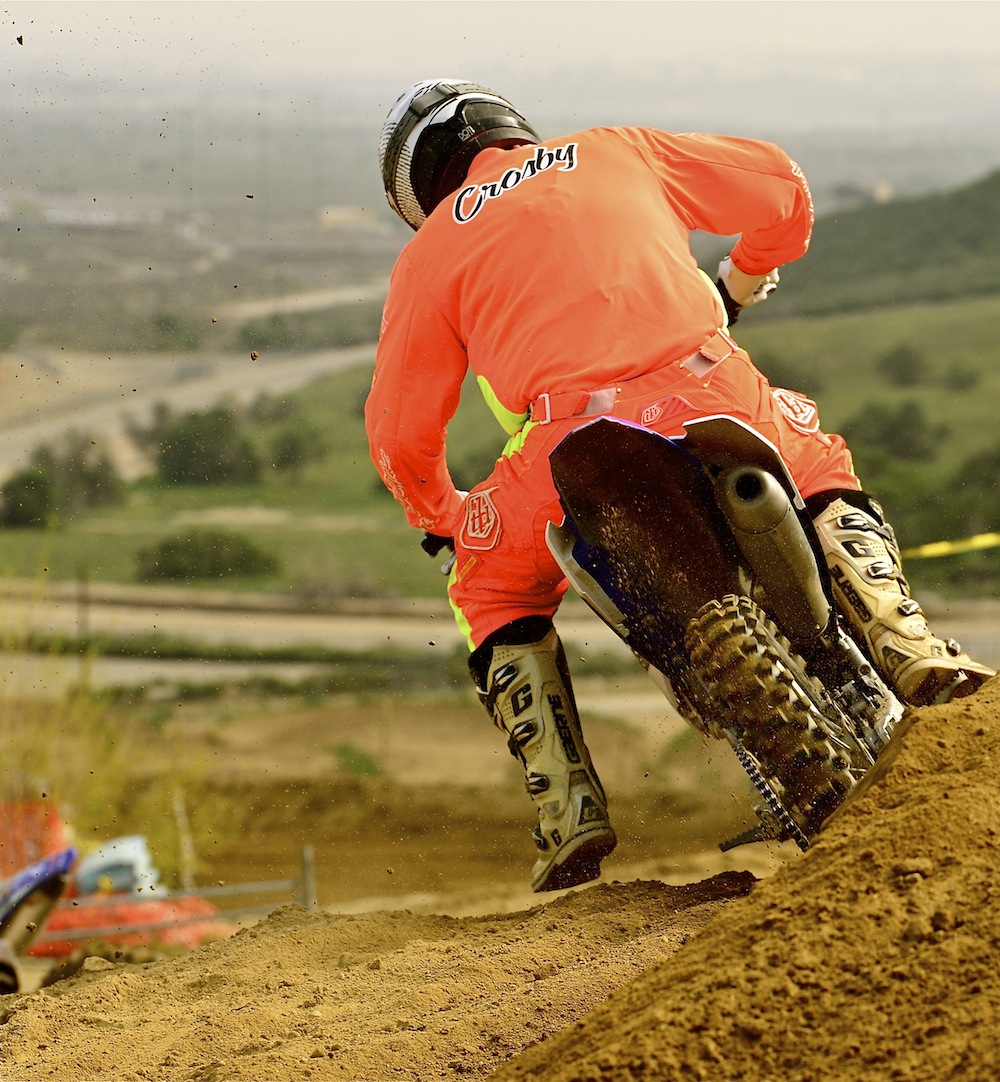 First dentist: Marc Crosby gets an excellent view of the road home. Marc finished 12th in the Over-50 Intermediate class.
South Africa: Alan Julien (70) and Randel Fout (15) had terrific battles in the Over-40 Expert class. Here, Fout blows the South African out of a humped turn.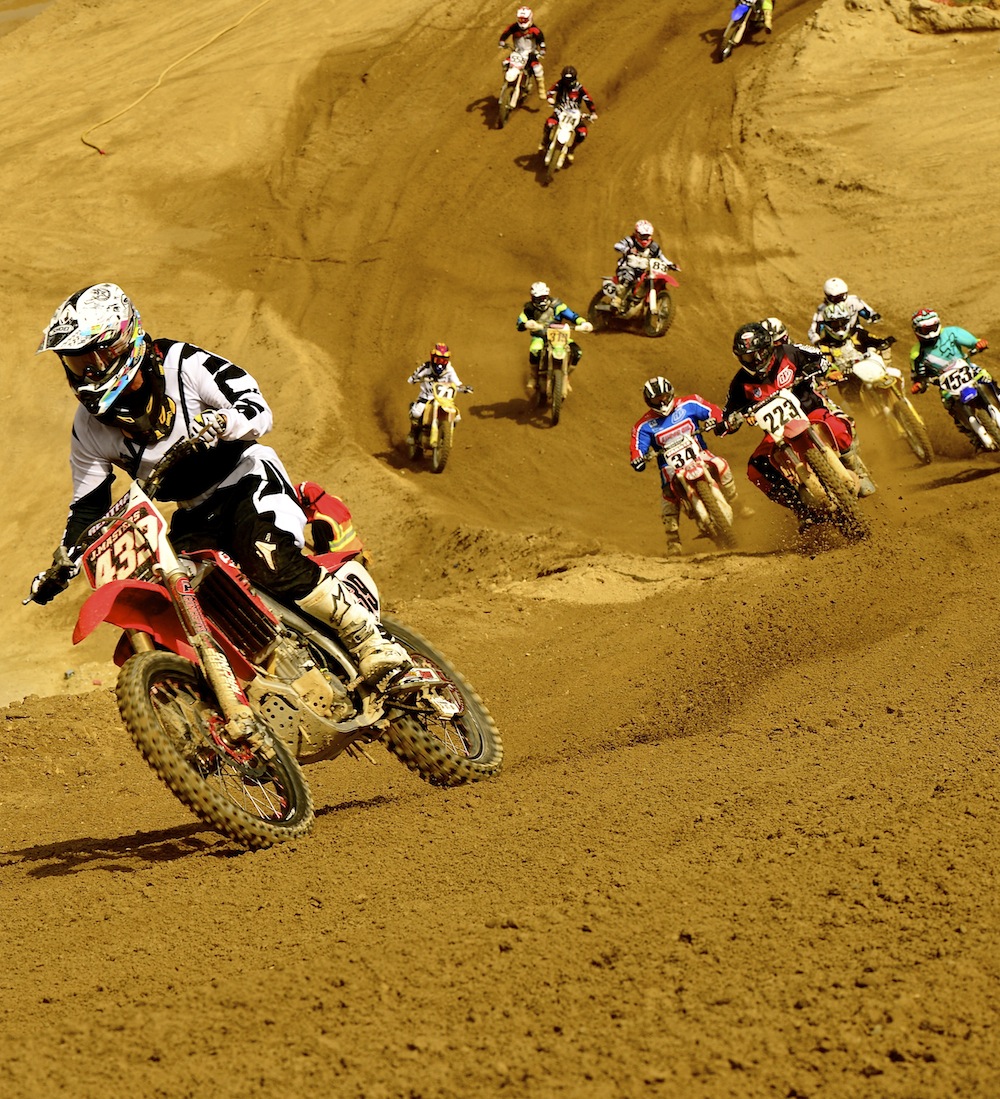 Over-50 Intermediates: This is a classic holeshot. Jim Masters (439) heads to the third turn with a big lead. Ray Poltack (223) would use his CR250 two-stroke to run Masters down and win the class.
Husky: Mike Monaghan's Husqvarna FC350 may be from Sweden (via Austra), but Mike is a Californian. Mike went 13-11 in the Over-50 Experts.
Factory Edition: Jon Ortner (98) got the call to race MXA's KTM 450SXF Factory Edition as part of the testing process. It wasn't a requirement that he be color-coordinated, but the former AMA Pro is a stickler for detail.
Canada: Ryan Jackson drove down from Canada to race in SoCal with a buddy. When U.S. Customs turned his friend away at the border, Ryan drove his friend home and then headed South again.  He finally made it. Ryan overcooked it into this chicane… Photo: Bill Seifert
…and ended his American trip on a low note. Ryan got 10th in the Over-40 Novices. Photo: Bill Seifert


Click here to subscribe to MXA: https://hi-torque.com/motocrossaction