REM GLEN HELEN MOTOCROSS RACE REPORT: VANCE & HINES' STEVEN TOKARSKI WINS, WHILE 1970's STAR DAVE EROPKIN LET'S THE ONE HE WANTED GET AWAY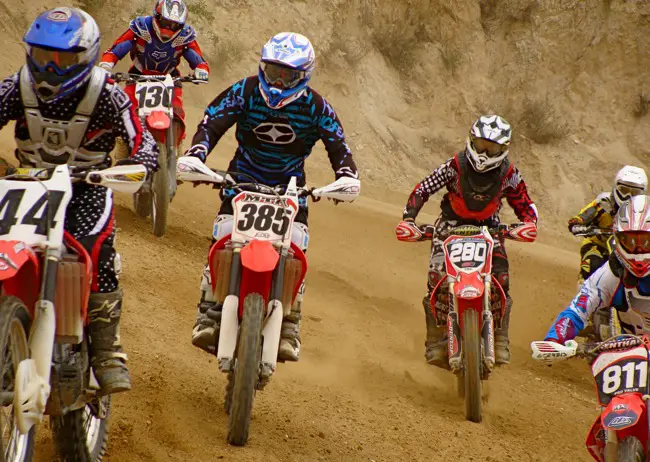 Dennis Boulware (44), Greg Nelson (385), David Blunk (280), Dave Eropkin (811) and Willie Amaradio (130) may have been in this order in moto one, but they swapped the top five spots by the end of the second moto.
After almost 40 races, the 2010 REM race season wound to a close on Saturday. In what is the longest points paying series in the sport, REM racers have vied to win Glen Helen's number one plate since January of 2010. Although the points total won't be out until next week, the top ten will include some surprises.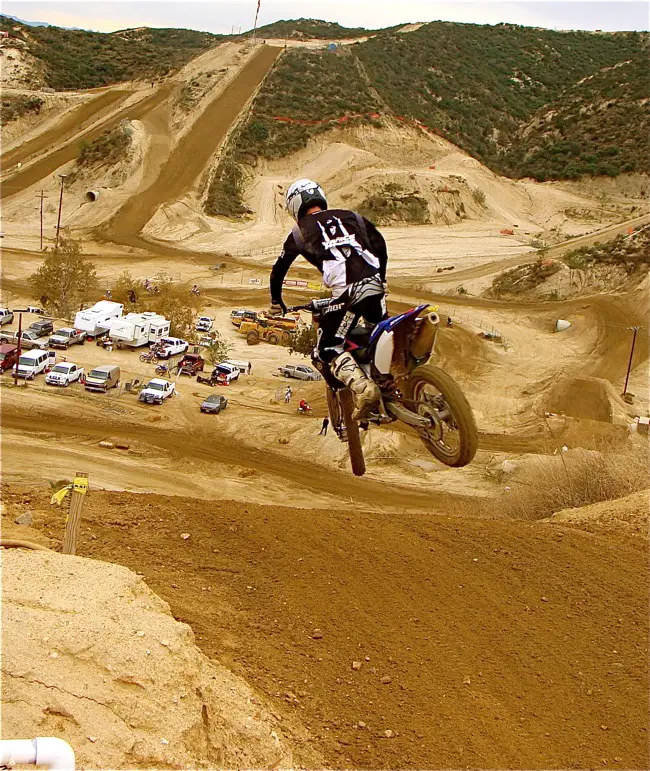 Steven Tokarski gets a good view of Glen Helen's massive layout.

Vance & Hines-sponsored Steven Tokarski is enjoying his new Yamaha ride with the exhaust pipe team. Vance & Hines has hired Chad Reed's, Steve Lamson's, Doug Dubach's and Craig Anderson's former mechanic Alan Olson (no slouch on a bike as his nine World Vet Championship can attest to) to guide its two young charges (Tokarski and Preston Tilford) up through the 2011 amateur Nationals. Tokarski proved his worth with a stylish and easy victory in the 450 Intermediate class.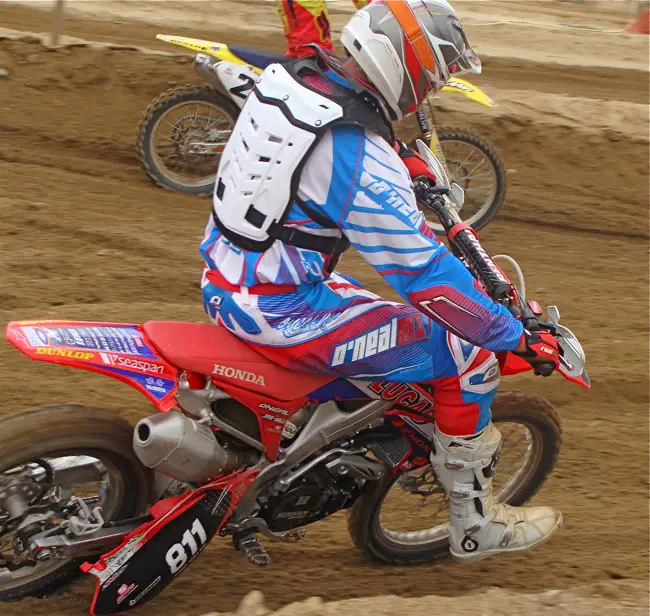 Dave Eropkin (811) even tried to shed a few parts to make his bike lighter, but the win he wanted in 2010 eluded him.
Former 1970's CMC Pro Dave Eropkin has tried his hardest to win the Over-50 Expert class at REM. REM's massive Over-50 Expert class is a plum prize in the eyes of most half-century riders?and even a single victory has eluded Dave all season long. After a first moto victory, that had the earmarks of a runaway, it looked like this was his day (and on the final day of REM racing for 2010). Sadly for Eropkin, but happily for David Blunk, it was Blunk's first Over-50 Expert victory at REM?not Eropkin's. Greg Nelson was third, Dennis Boulware fourth and Willie Amaradio fifth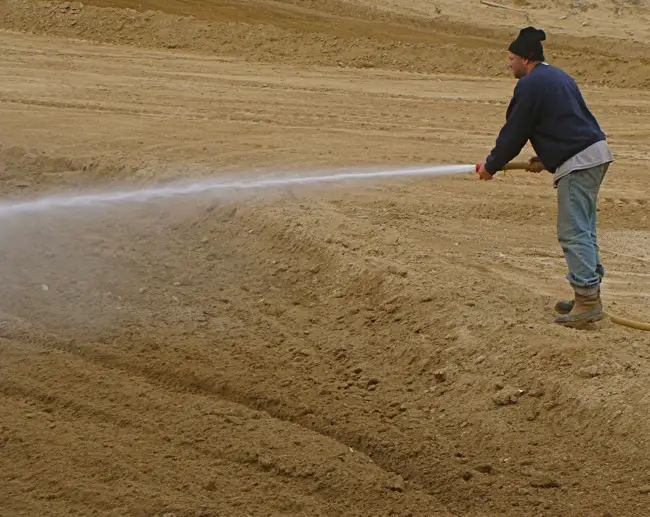 MX Heaven founder Stefan Elvin pitched in to water the track between races.
Zachary Cobb won the 250 Pro class, while Glenn Fletcher took the 250 Intermediate victory. James Harrison won the 250 Novice class. Kyle Simpson took the 250 Beginner class.

George Kohler was assigned to the bike that Ryan Hughes won the World Vet Championship on. Unfortunately, George couldn't duplicate Ryno's success.
The Over-50 Novice win went to Paul Crouch Jr. with Craig Johnston, Michael Rigdon, Brian Martin and Owin Wright rounding out the top five.

Lars Larsson (91) zeroes in on the spot Brian Martin (65) has left unguarded..
AMA Hall of Famer Lars Larsson needed a last lap pass on MXA teammate Ray Pisarski to take the win in the Over-60 Expert class. The Swede made the move?which made up for being penalized two weeks ago for jumping the gate. Pisarski was second and Bengt Johansson third (in what turned out of be a Swedish/Polish/Swedish sandwich).

Greg Nelson touches down over the big Mt. Whitney tabletop.
Dirk Davidow took the Over-40 Intermediate gold in front of Paul Brubacher, Mike Hillion and Mark Chilson. The Vet Novice win went to RK chain's Gary Taylor, while Derek Dobnar won the Open Novice class.

Mark Donaldson took some chances on his way to the Over-50 Intermediate win, but that's the only way stuntmen know how to do things,
Hollywood stuntman (Pirates of the Caribbean) Mark Donaldson won the Over-50 Intermediate class. Donaldson led a completely shorn Marc Crosby, Mark Moore and John Caper to the overall win.
REM will take a couple weeks off (for the Glen Helen Pro/Am race, the offroad truck championship and Christmas), but will be back for a rare Sunday race on January 2, 2011?where the world's longest motocross series will start anew.
For more info go to www.remsatmx.com
Photos by Dan Alamangos