REM GLEN HELEN RACE REPORT: TRADING PLACES, TRADING NATIONS

Click on images to enlarge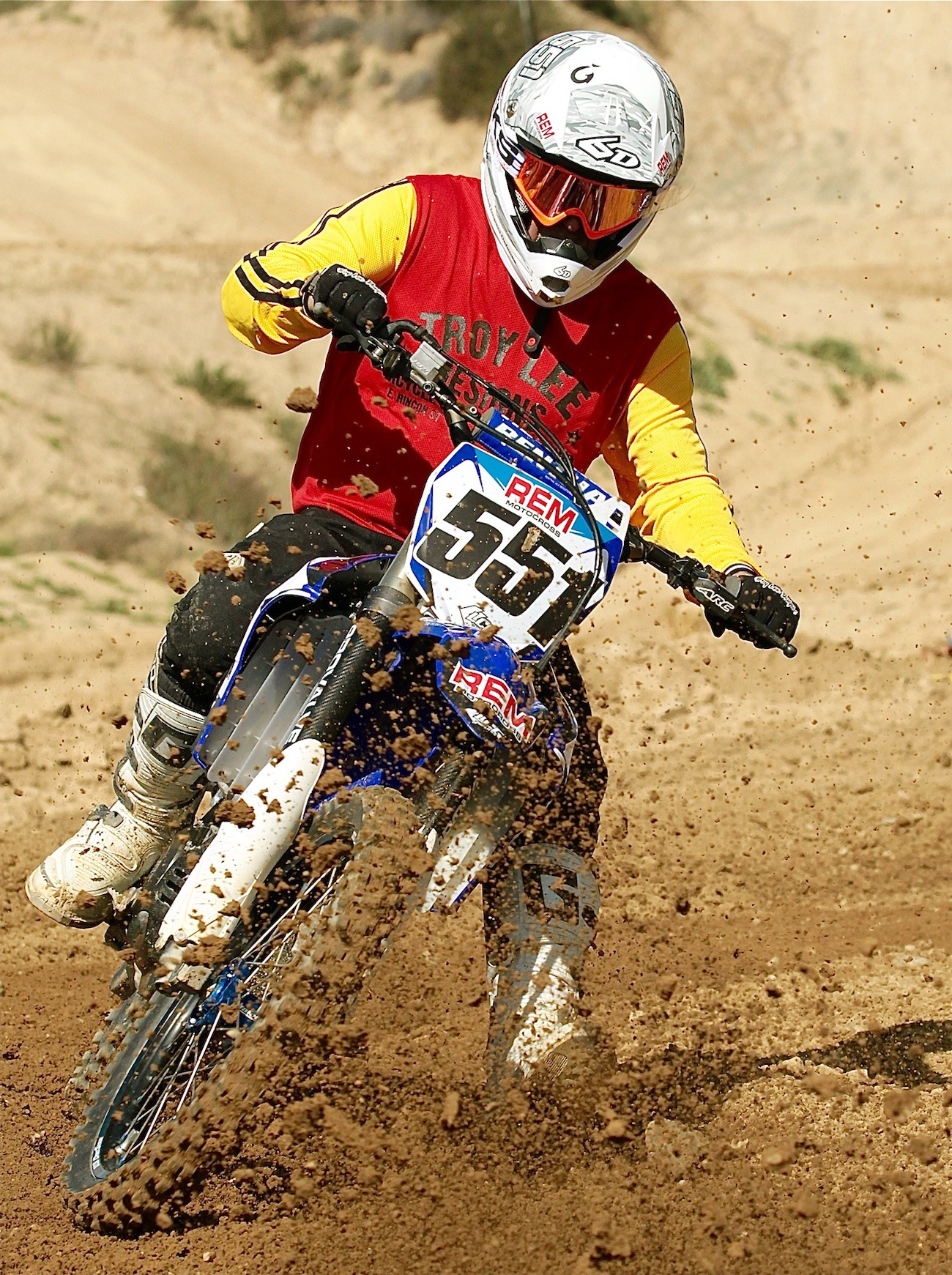 It's always good when the race promoter races himself—that way he can judge whether the rider's complaints are valid or not. Luckily, REM's Frank Thomason (551) knows a thing or two about racing and said he will make some changes to the REM track before next week's race. Photo Debbie Tamietti
REM has been racing continuously since the New Years, with only a break for the arrival of the much awaited for but short-lived El Nino season. Now, REM is headed for a break in the racing in two weeks. Then, REM will take one weekend off (March 7) and start all over again. If you like to race, really race, week in and week out, on a track that turns kidney's into Jello—REM is the place. It's such a fun place that many people come out to watch a friend race and then come back the next week to race themselves — and stay on for years on end.
Because of the mild, you might say hot weather in SoCal. this time of year, foreign riders flock to California to get in their preseason training while the tracks back home are frozen. Over the last month Honda has had four Japanese racers at REM—this week they were replaced by two Yamaha riders—and the now-common Swedes, Brits, Aussies and Dutchmen.
Although every REM racer loves the place, they really don't want more SoCal racers to find out about it. They like to get in for 8:30 a.m. practice, race two long motos and get out before 2:00 p.m. More racers could mean more motos and a longer day— so please don't even think about racing at REM. Thank you for your consideration.
Here are some photos of this week's REM festivities.
Swede Viktor Bjorklund (294) and Dominic Desimone (595) fought tooth and nail for the 450 Pro win. The Swede took the victory with a 2-1 over Dominic's 1-2. Photo: Dan Alamangos
After weeks of dominance by Honda of Japan riders, Yamaha sent a crew over to stop the red tide, Takashi Okano (34) took the 250 Pro victory. Photo: Dan Alamangos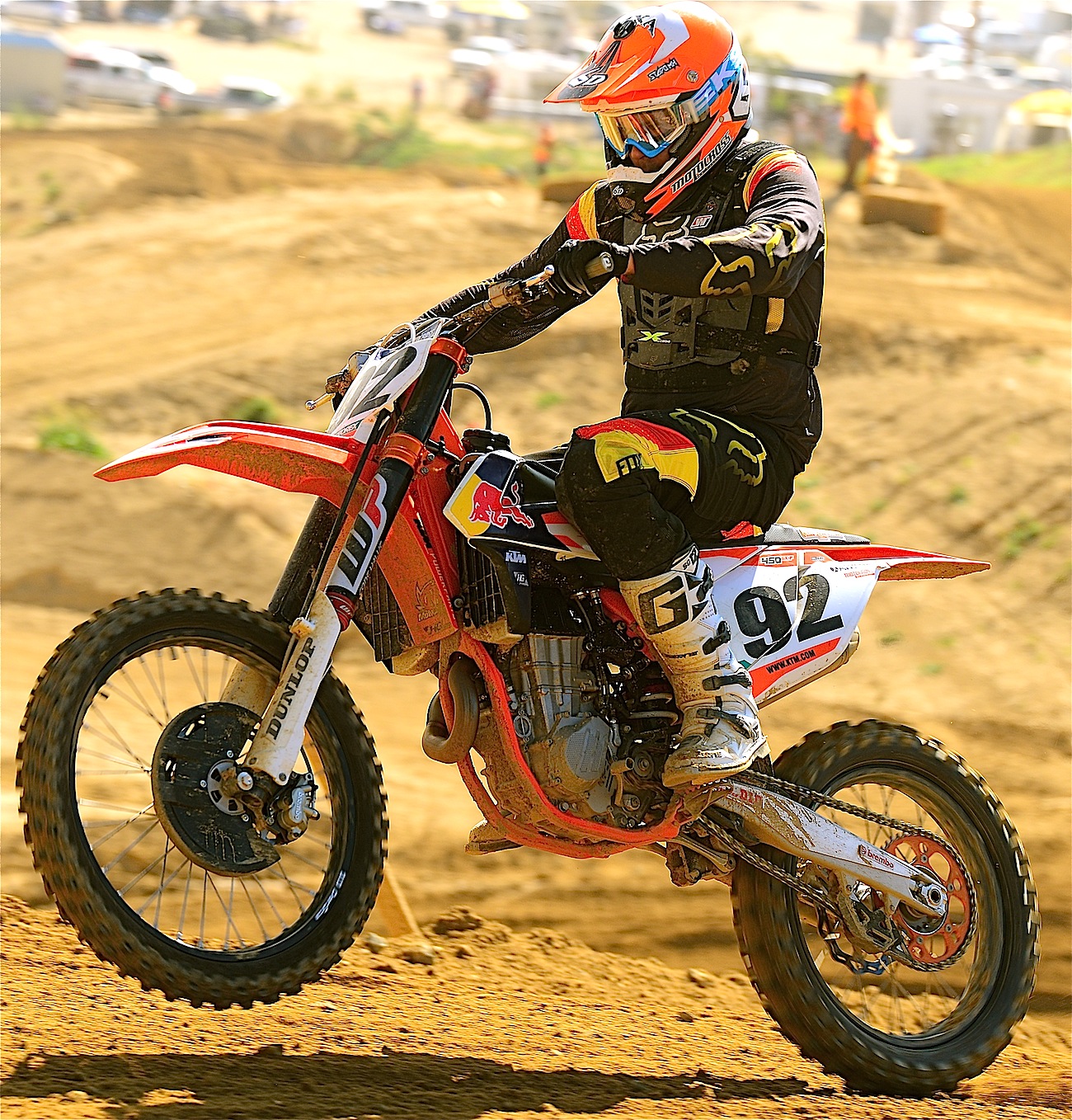 MXA has been testing the WP AER forks for the last couple weeks. At REM Dennis Stapleton (92) swapped out the AER air forks for WP Cone Valve kit forks to test the difference, meanwhile… Photo: Dan Alamangos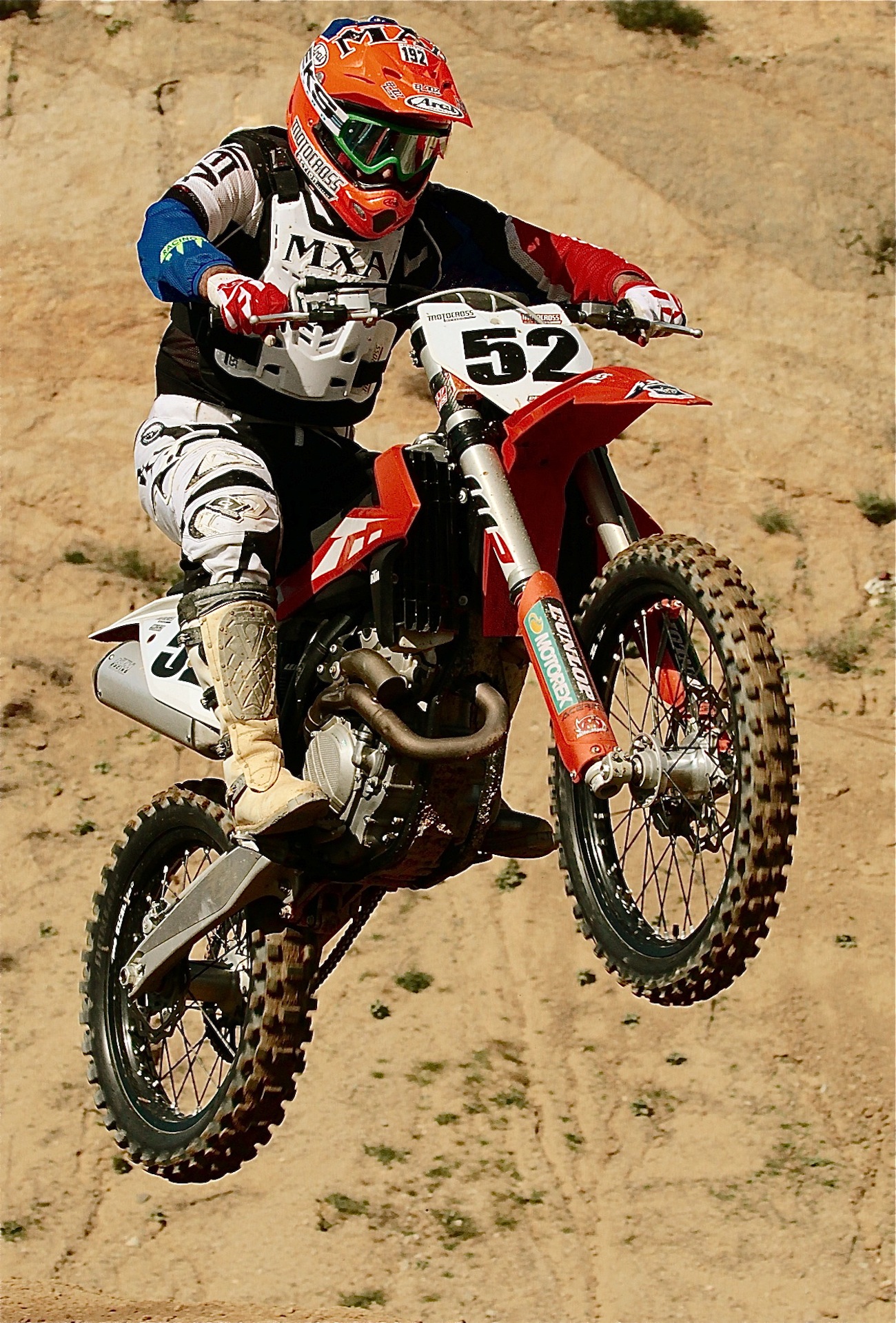 …Jody Weisel (52) put the AER air forks on MXA's previously Cone Valve-suspended 350SXF to test in the opposite direction. Photo: Debbi Tamietti
Hawaiian Brian Medeiros (78) came back to REM after a couple months at home in Kaui. The 85-degree SoCal temperatures didn't bother him, but the time off the bike did. Brian went 8-7 in the 450 Pro class. Photo: Dan Alamangos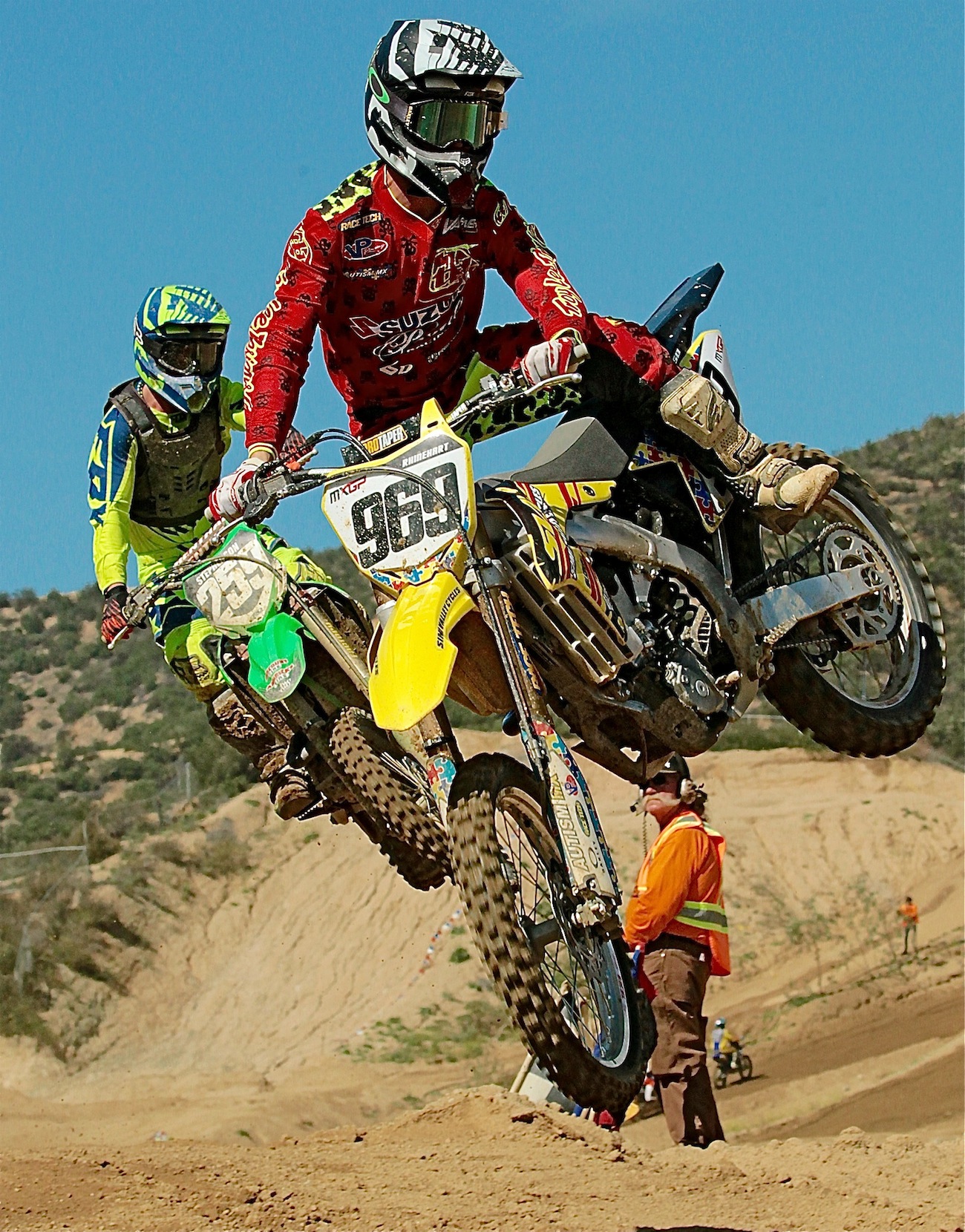 Shawn Rhinehart (969) and Triston Stephenson (259) fly by the fimish line in the 450 Pro race. Rhinehart was 6th and Stephenson 7th. Photo: Debbi Tamietti
Ryota Asai (57) was second overall in the 250 Pro class. Photo: Dan Alamangos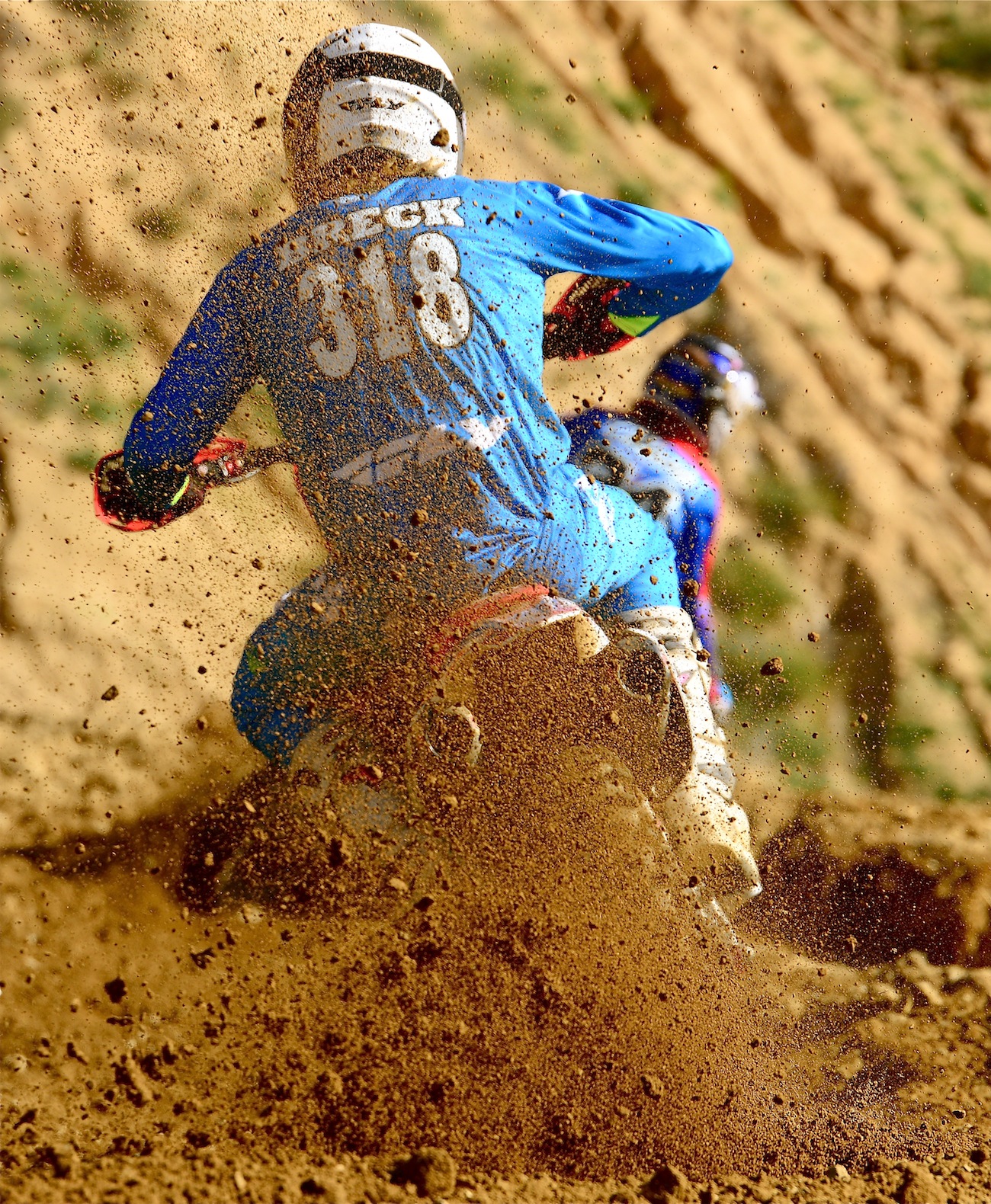 Benny Breck moves earth on his way to 3rd in the 450 Pros. Photo: Dan Alamangos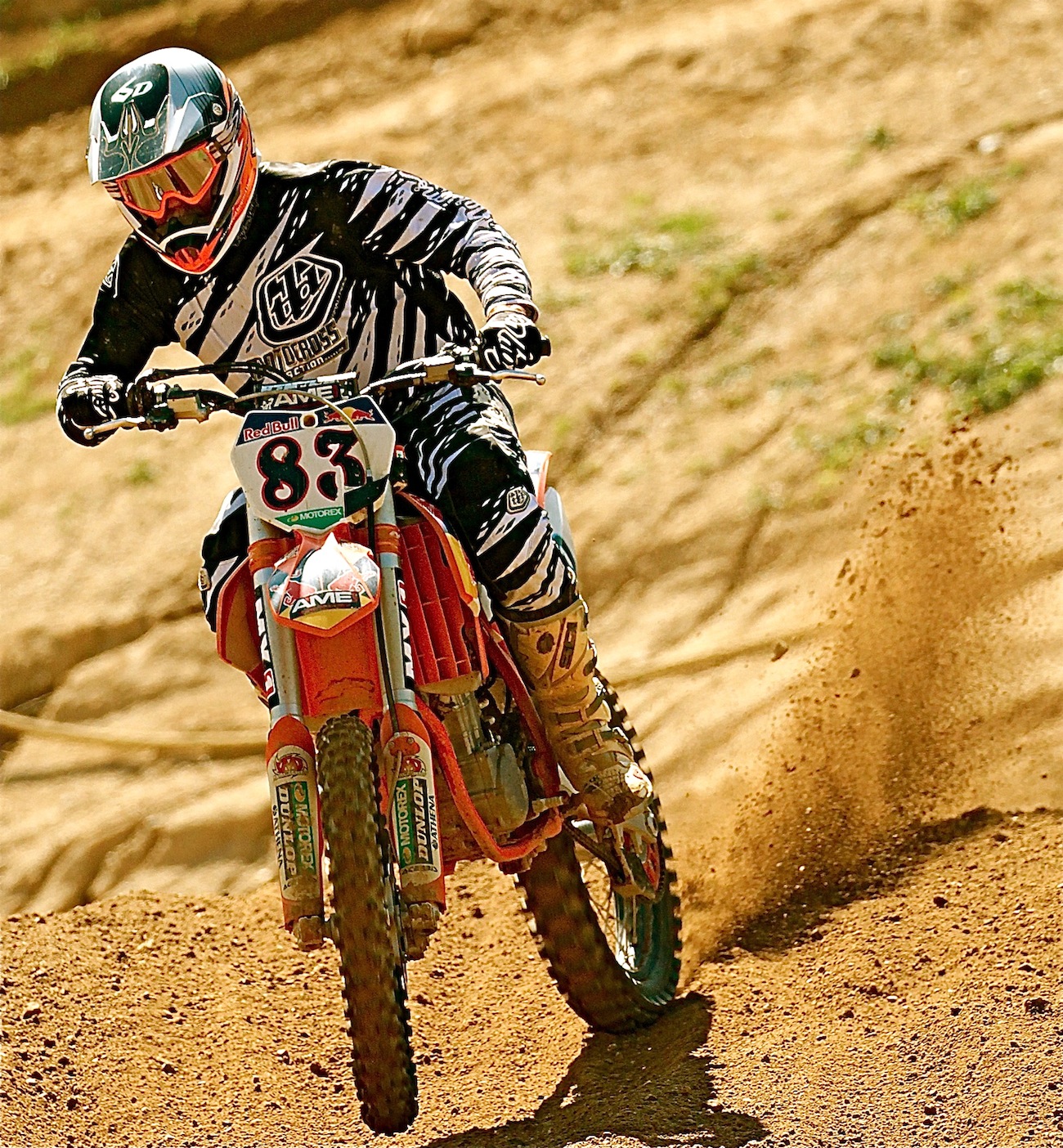 Bob Rutten (83) drove in from Las Vegas, where he works for AME grips, to go 1-1 in the Over-60 Expert class. Photo: Debbi Tamietti
Ty Cullin used a Beta two-stroke to win the 125 Intermediate class. Photo: Dan Alamangos
Fasthouse's Terry Cook (303) floats through the rollercoaster section in pursuit of Billy Joe Mercier in the Over-40 Pro race. Photo: Dan Alamangos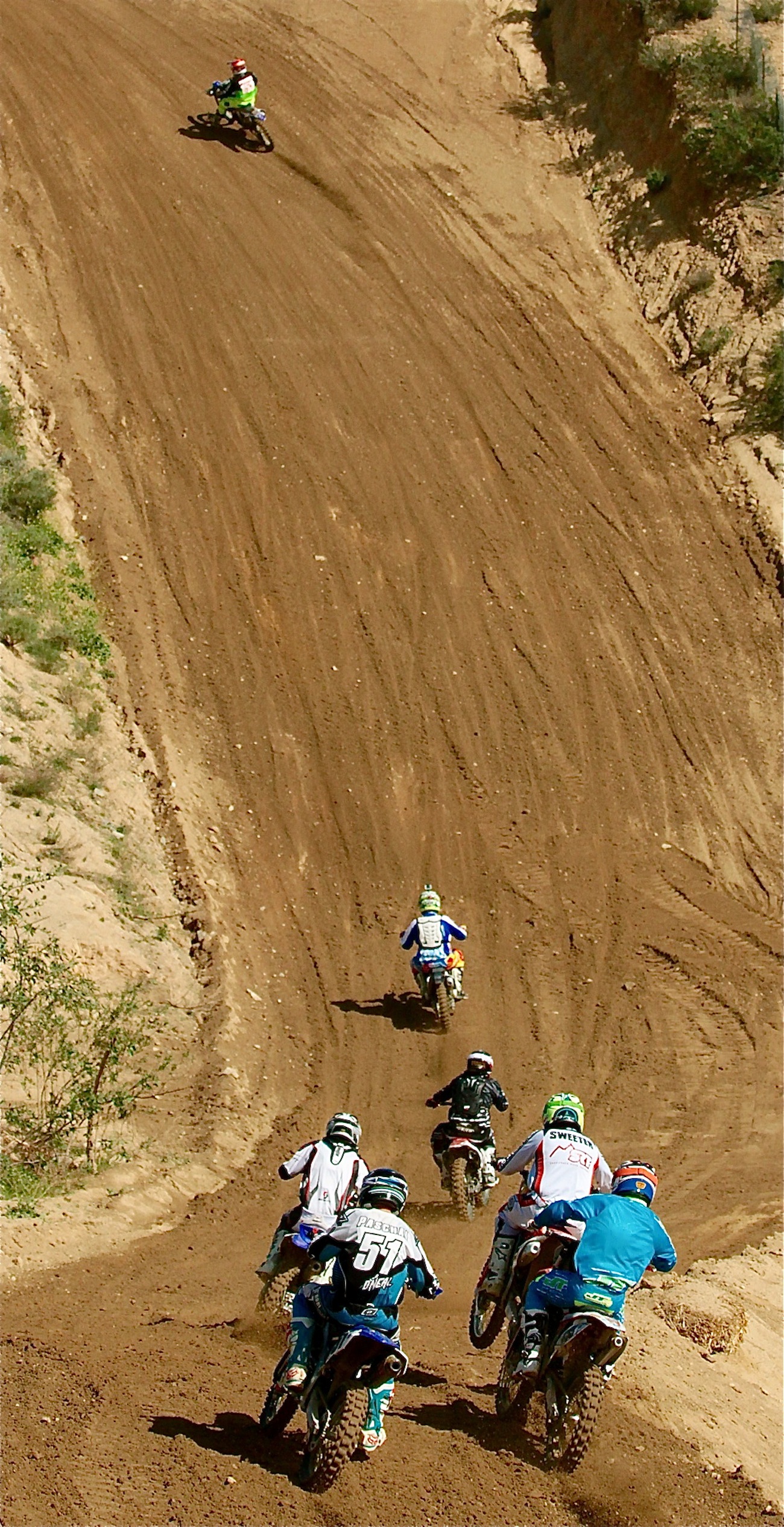 Did you ever have a dream race where everything was going right? This is the lead that Robert Pocius had over the Over-50 Intermediate class by the time they came to Mt. Whitney for the first time. Pocius went 1-1. Photo: Debbi Tamietti

With Lyle Sweeter just hitting the ground behind him, Luther French (2) powers on unaware. Photo: Debbi Tamietti
Here is a close-up of what Lyle Sweeter did in the Over-50 Intermediate class. He was able to come back later in the day to win in the Over-65 Experts. Yes, we also wonder what a 65-year-old racer is doing in the kid's class. Photo: Debbi Tamietti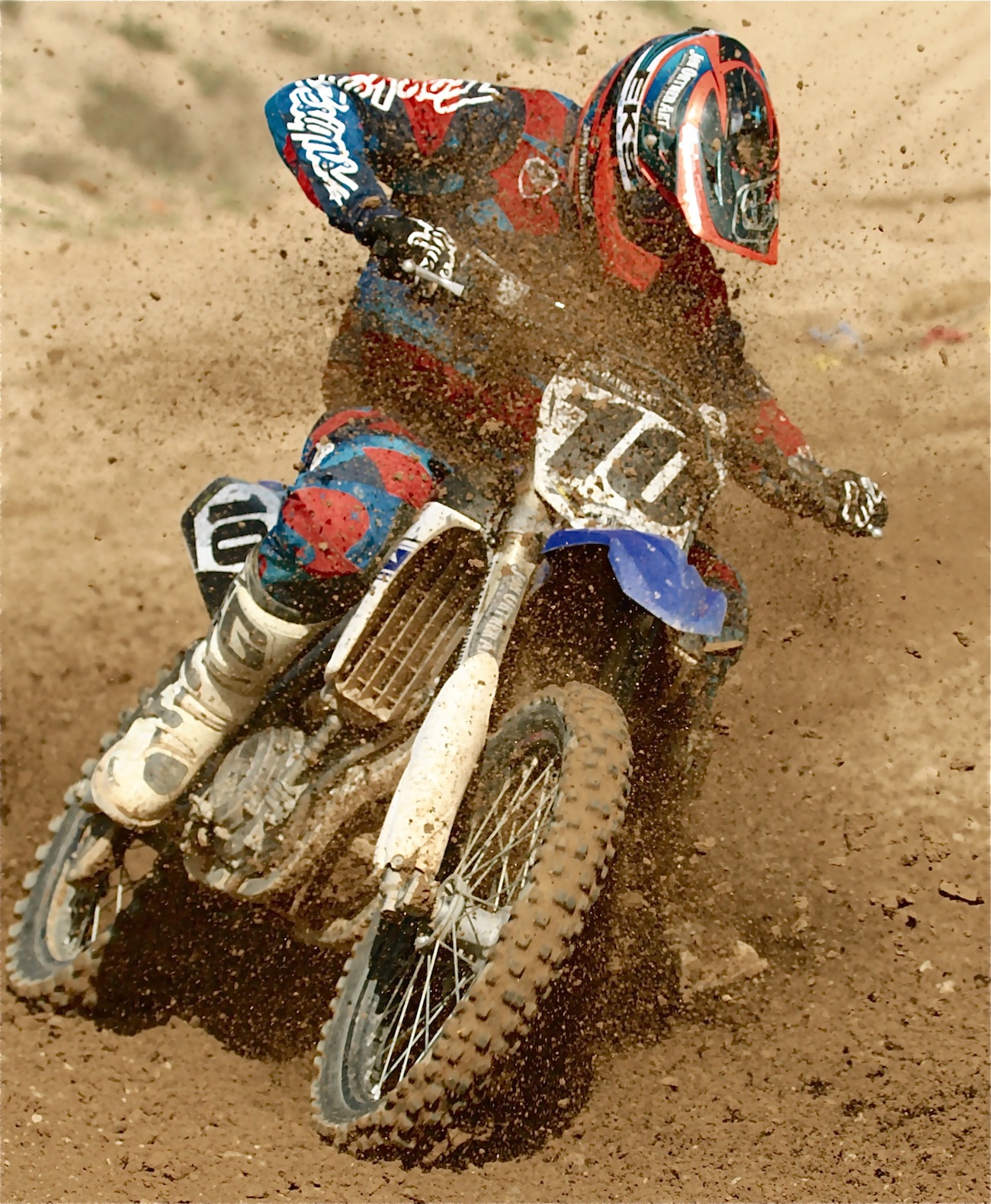 Note how gracefully Jon Ortner (10) has tucked his head, choosing the perfect angle for proper visor deflection, while managing to keep both elbows up. For the second week in a row, a bad start in the second moto allowed Luther French to get away with the Over-50 Elite victory with a 2-1 to Jon's 1-2. Photo: Debbi Tamietti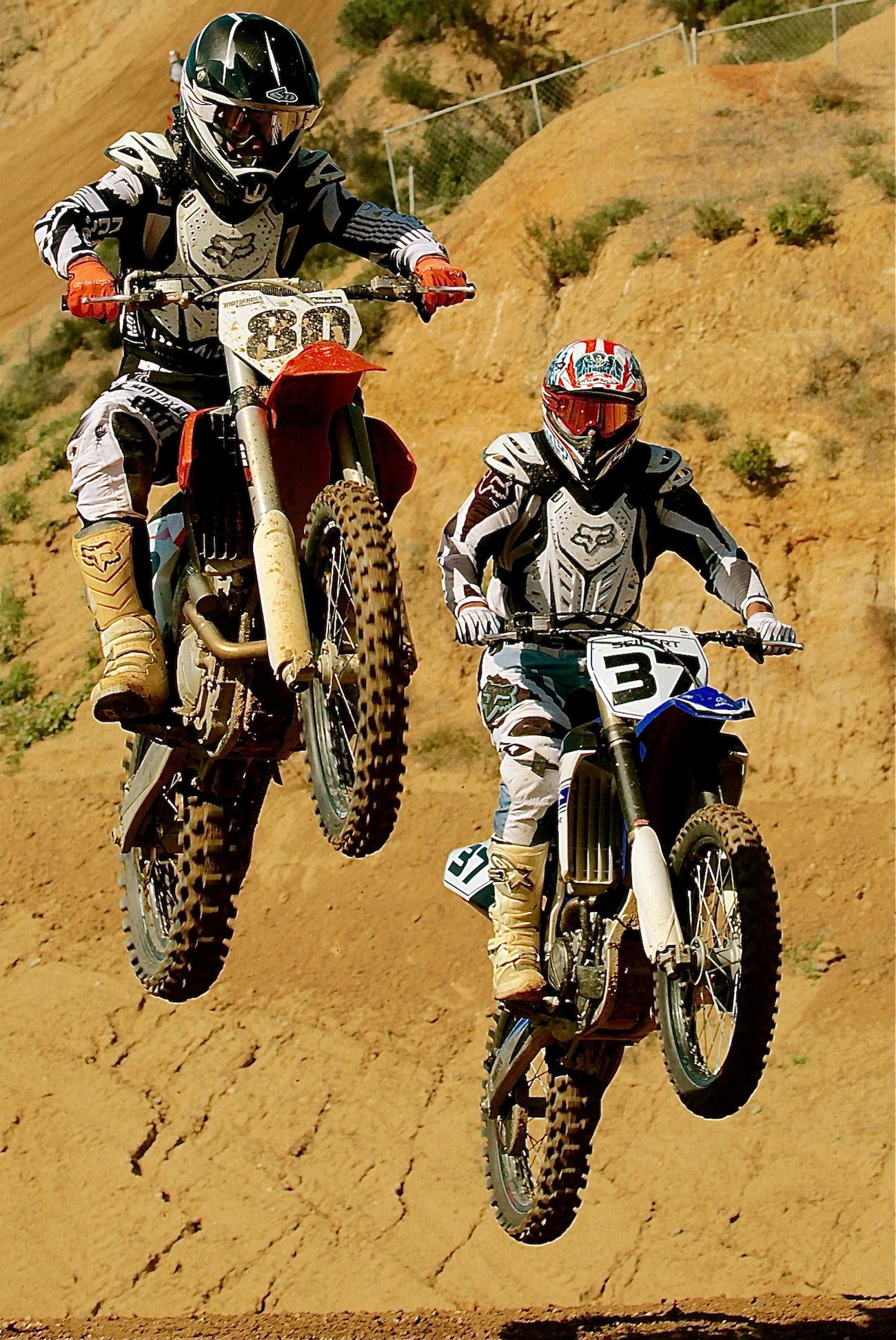 Tom White (80) flies by his skiing buddy Bill Seifert (37) on his way to 3rd in the Over-65 Experts behind Bob Rutten and Philip Cruz. Photo: Debbi Tamietti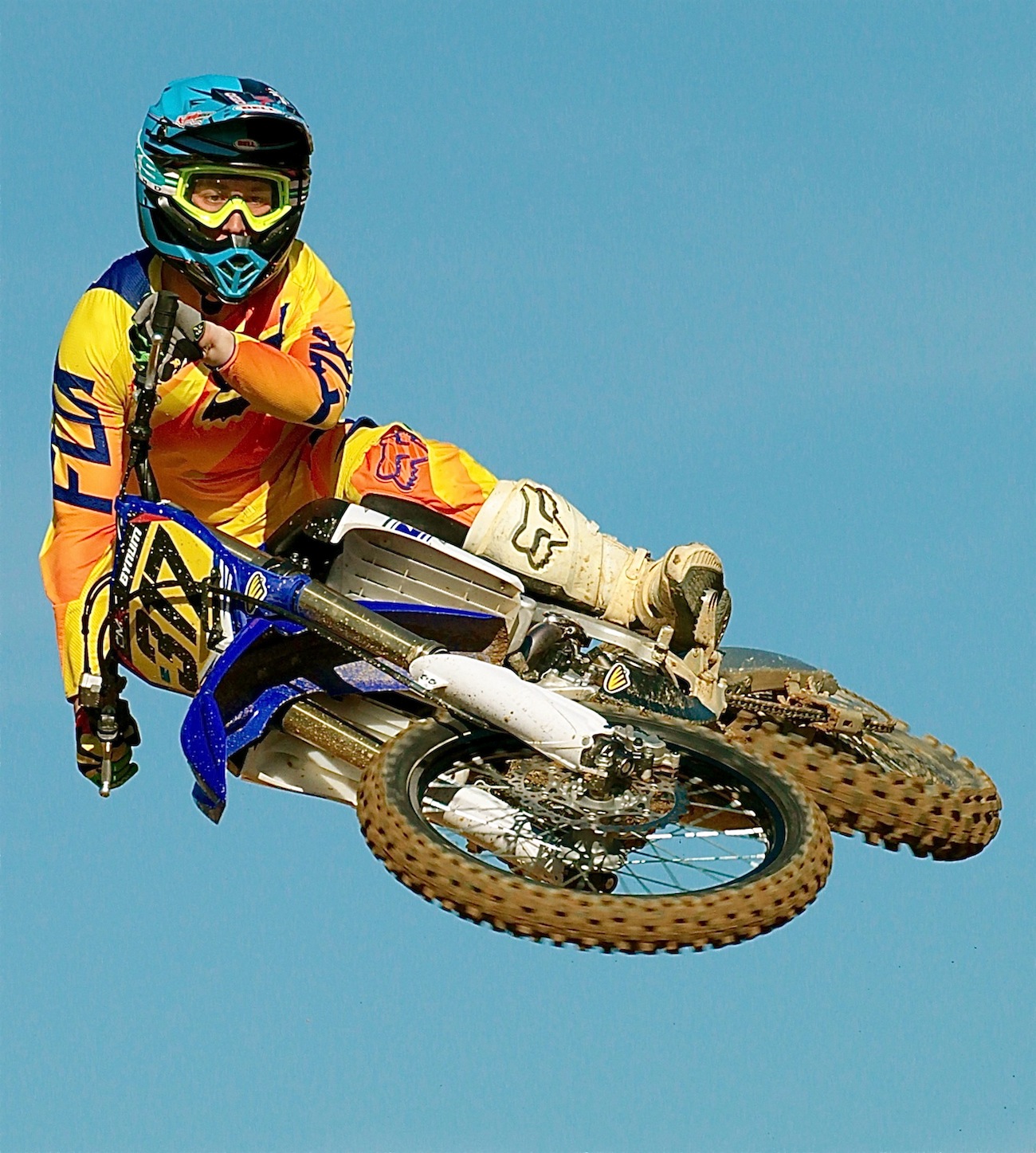 Matt Bynum (317) finished 2nd in the 250 Intermediate class, but what does it matter where you finish when you get a photo of yourself this crossed-up. Photo: Debbi Tamietti
Former AMA National rider, helicopter pilot, mountain bike designer and 6D helmet engineer tries to hold off former CMC number 1 Val Tamietti. It didn't work, Tamietti went 1-1 and took his sixth straight Over-50 Expert win, while Robert went 3-6 for 3rd. Both riders were on 350s (Val on a KTM and Robert on a Husky). Photo: Debbi Tamietti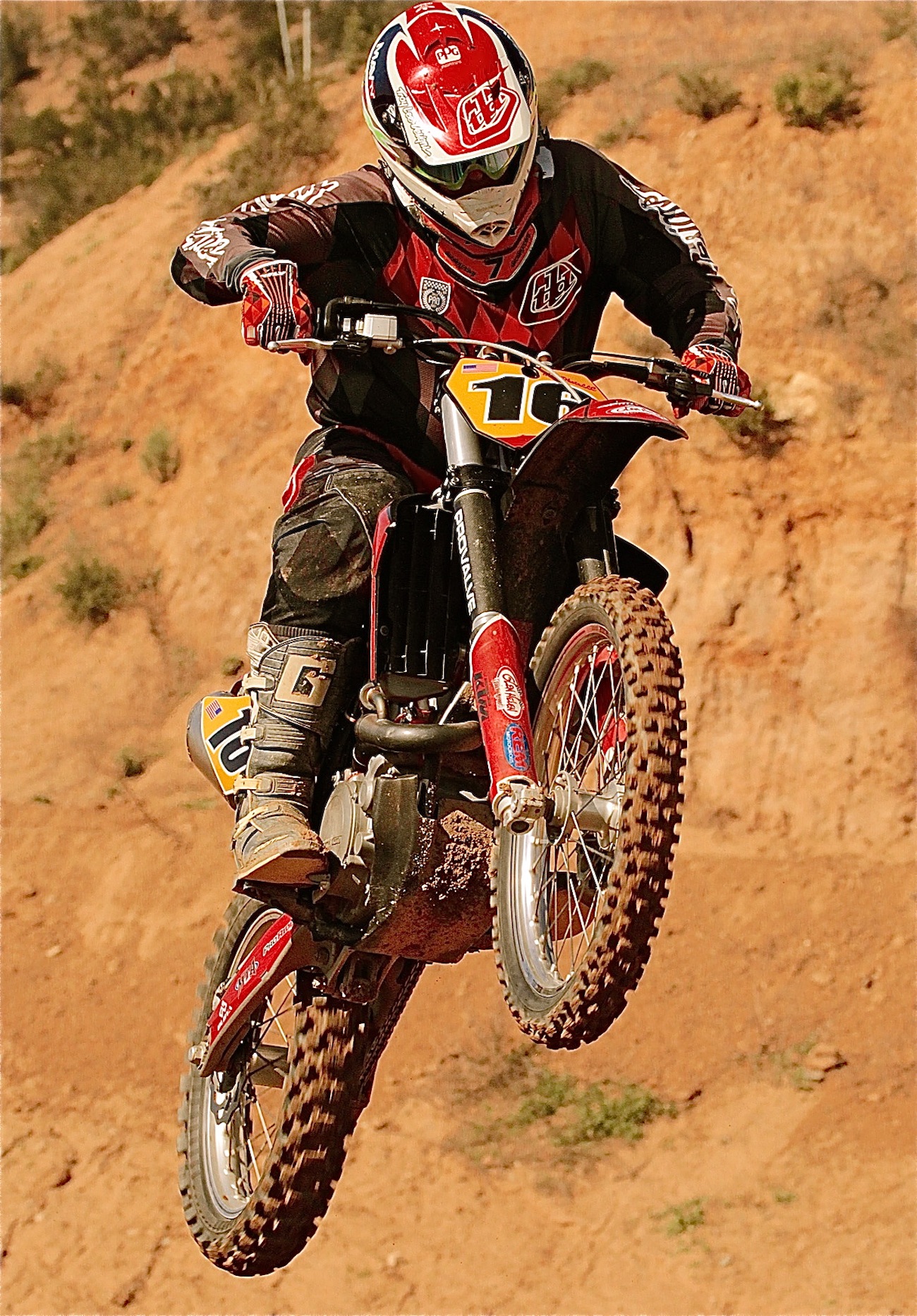 Rich Stuelke (16) is a former High School principal, who decided that racing for fun would be…well, more fun than administering teenagers. Photo: Debbi Tamietti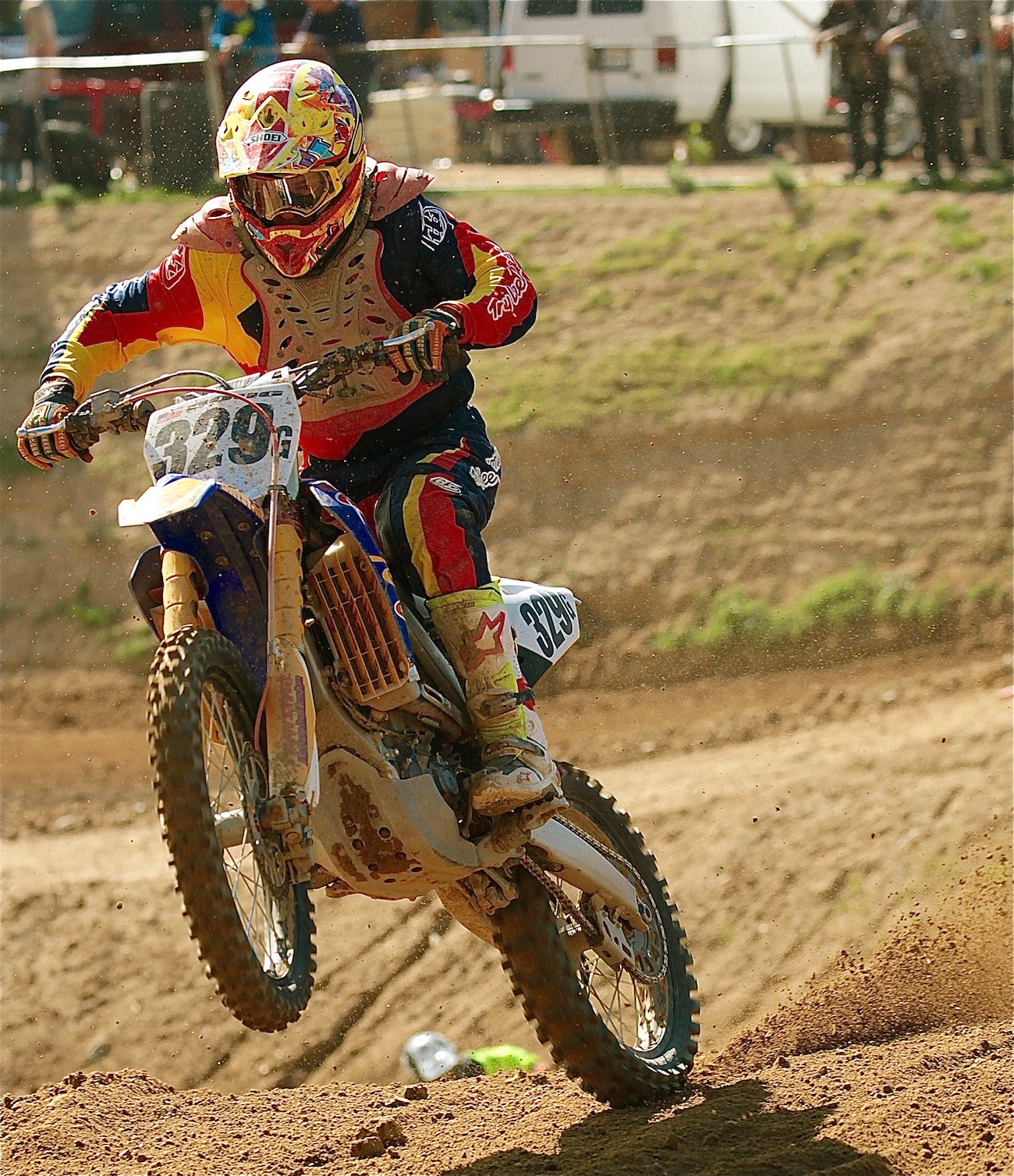 Doug Goodman came from Phoenix for a weekend of racing at Glen Helen. Doug went 6-12 for 11th in the Over-50 Experts. Photo: Dan Alamangos
For more info about REMhttp://www.remsatmx.com go to www.remsatmx.com