REM GLEN HELEN RACE REPORT: UNITED NATIONS OF MOTOCROSS

Click on image to enlarge
Photo by Debbi Tamietti, Dan Alamangos, Rich Stuelke & Jody Weisel
Japanese Champion and MXDN team member Toshiki Tomita went 2-1 to win the 450 Pro class. Photo: Dan Alamangos
Foreign riders, most who are in SoCal to get away from bad weather back home, were a forced to be reckoned with at REM this weekend (although most of the local Pros were drawn away to A2). They won the 250 Pro class (Toshiki Tomita), 250 Pro class (Chihiro Notsuka), Womens class (Elisha Conlon), Open Intermediate (Jason Kendrick) and Over-40 Experts (Ralf Schmidt).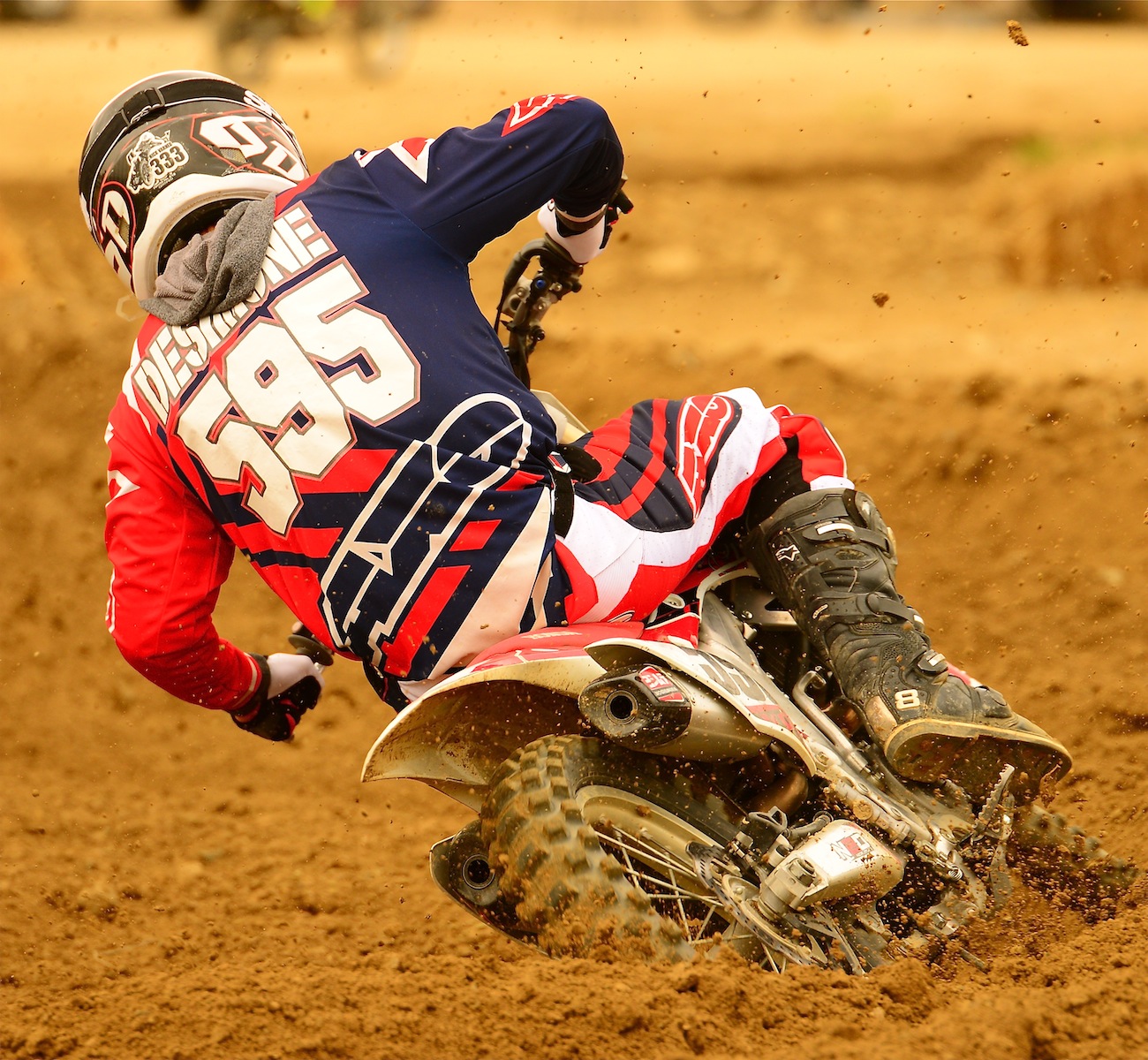 Dominic Desimone split moto wins with Tomita, but his 1-2 wasn't the right equation. Note that Desimone is wearing a hooded sweatshirt under his jersey. Why? Because it was a bitterly cold 65 degrees (which is cold in SoCal) and Californians aren't used to temperatures that close to freezing. Photo: Dan Alamangos
There were 5 riders from Japan, 3 from Sweden, 3 from Britain, 2 from Australia, and 1 each from Switzerland, Germany, Holland and Italy. This is about the normal number as there is typically more Swedes and Australians—and the Japanese Honda riders come every winter to train with Jim Holley.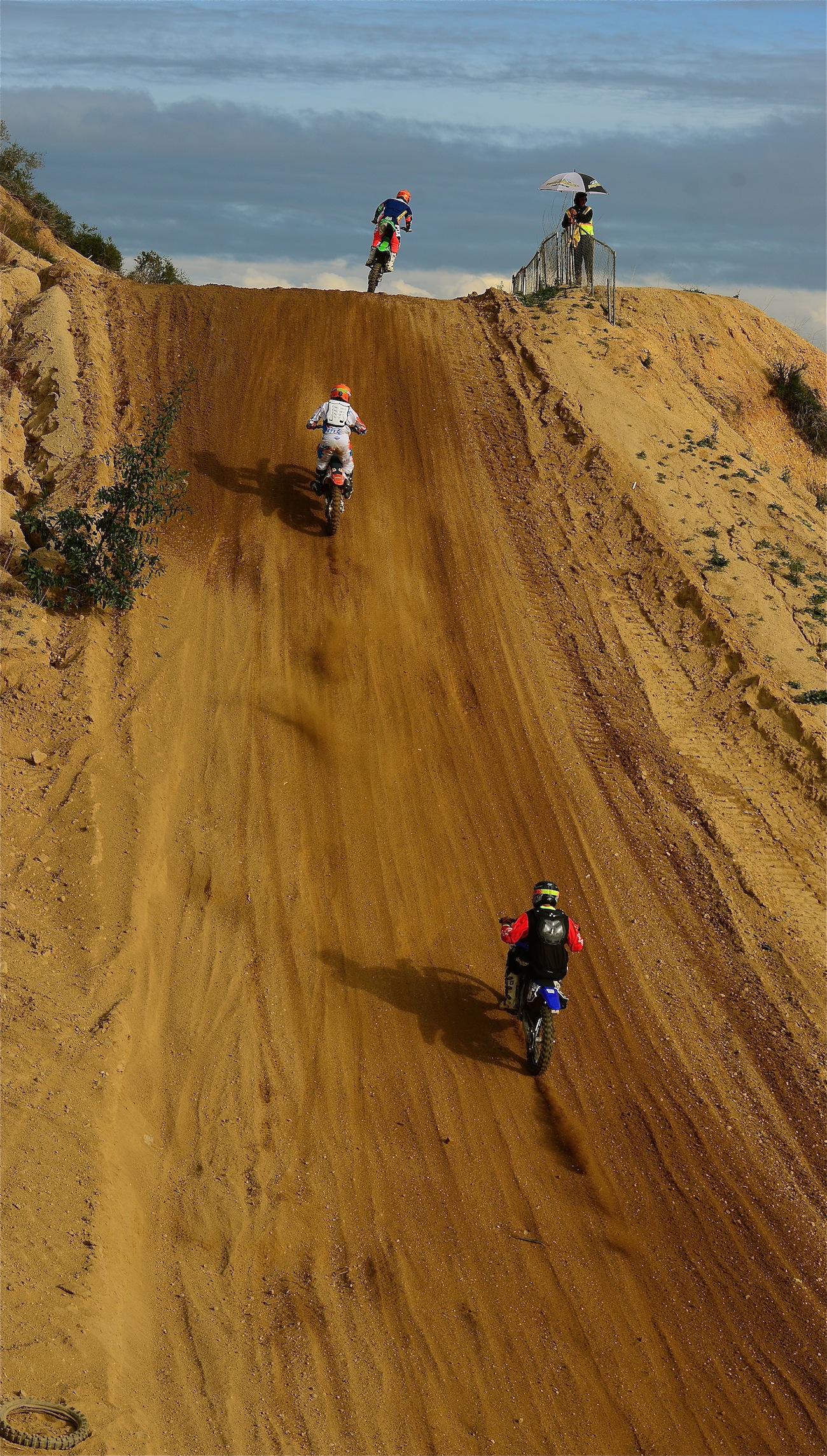 Ron Lawson (bottom), Dan Alamangos (middle) and Mark Hall (top) go up and over one of REM's hills. Photo: Jody Weisel
For the second straight week the track produced a lot of crashes—mostly in the deep ruts. It wasn't unusual for a rider to follow another rider into a turn and neither of them come out until they had been passed by the whole field. The most spectacular crash happened in practice when one rider fell at the very top of Mt. Whitney, the next rider clipped him and 10 guys found themselves spread out across the steep hill with no way to get through at the top. But, the hill was so steep that when they tried to stop, they fell down the hill. No one was hurt.
Chihiro Notsuka swept both 250 Pro motos. Notsuka was one of three Japanese riders in the top five of the 250 class, although Americans Tristan James and Dean Spangler were 2nd and 3rd. Photo: Dan Alamangos
The brands at this week's REM race broke down to 26% Honda, 26% Yamaha, 19% KTM, 12% Kawasaki, 8% Suzuki, 6% Husqvarna and 2% Other). The Ages broke down as 48 percent under 30 years old and 52 percent over 30.
Connor Mullennix (288) two-stroked his way to victory in the 250 Intermediate class. Photo: Dan Alamangos
The three biggest classes were Over-50 Novices,  Over-60 Experts (although if you added the Over-65 Experts into the Over-60 category it would have been the largest class by a big margin) and Over-50 Intermediates.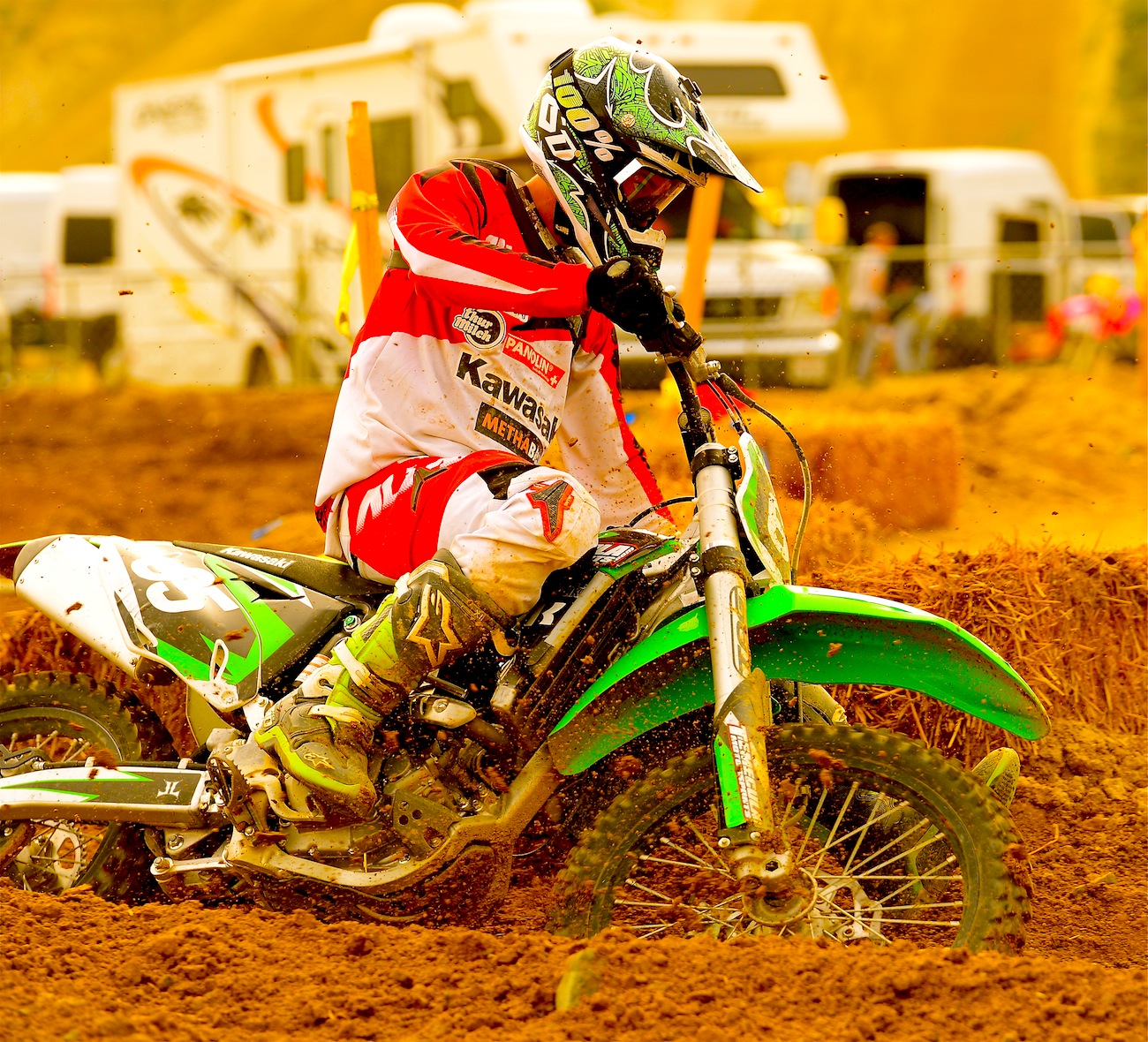 Swiss rider Robin Scheiben was second overall in the 250 Intermediates and Open Intermediates. Photo: Dan Alamangos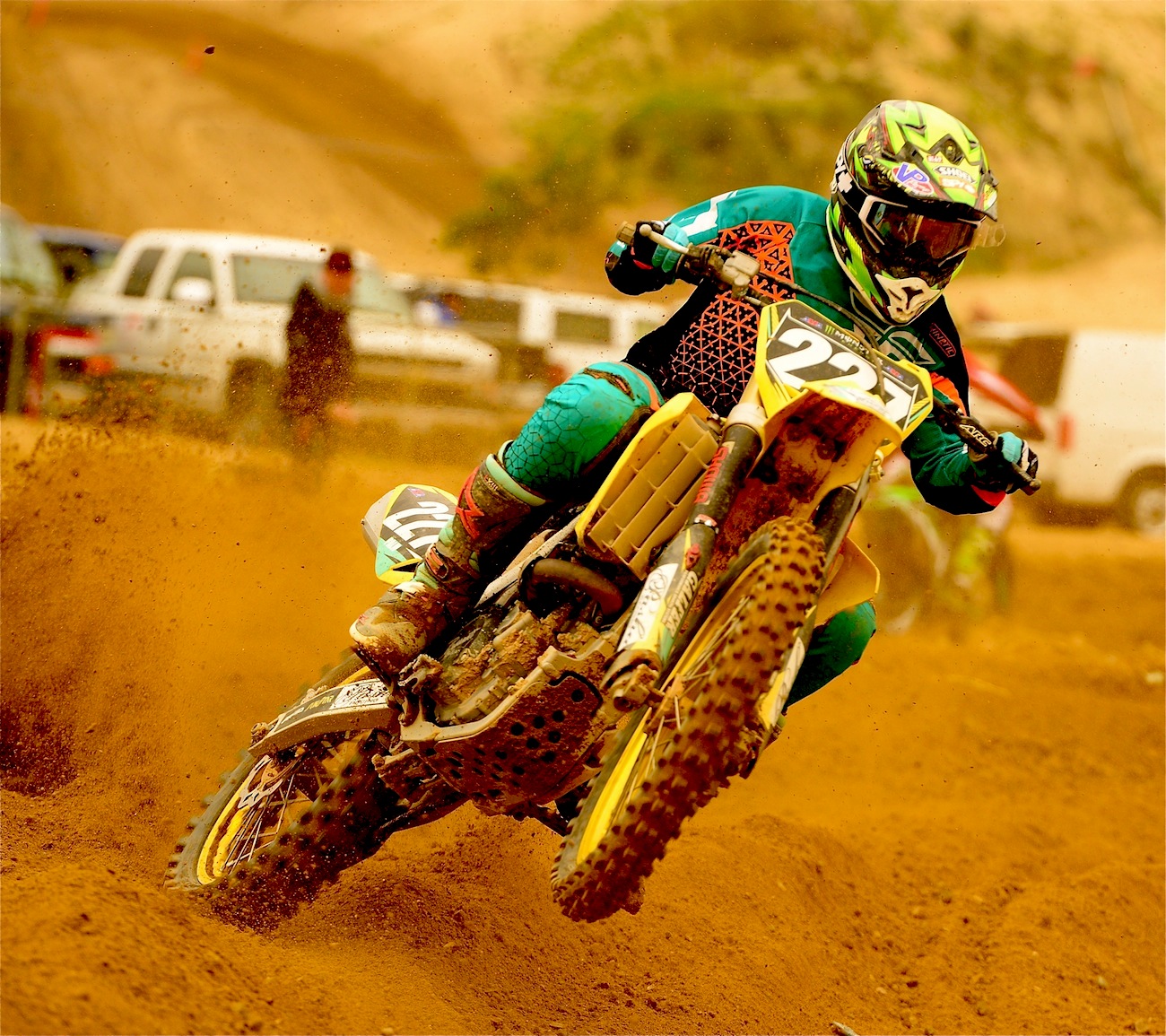 Swede Kristoffer Palm DNF'ed the second moto of the 450 Pro class to put a black mark on his day. Photo: Dan Alamangos
German Philip Maassen (7) was 3rd in the 450 Novice class on a TM 300MX. Photo: Dan Alamangos
Australia's Dan Alamangos leads Dave Eropkin in the Over-50 Expert class. Dan finished 2nd in the first moto, but as an MXA test rider he had to switch to an unfamiliar bike for the second moto and ended with a 2-6 day. Eropkin went 5-4. Photo: Jody Weisel
This week's Greg Groom Creative Line Award goes to Robert Pocius (153) who was quick to "run to daylight." Although his pass on Terry Varner (34) was highly illegal, Varner got the last laugh when his 3-4 bested Pocius's 7-5. Photo: Jody Weisel

The riders come down from the hill in the upper left, sweep through a series of banked esses and then go back up again. It's the cycle of life at REM. Photo: Jody Weisel

Hollywood stuntman Will Harper flew in from filming "Guardians of the Galaxy II" in Atlanta to race MXA's 2016-1/2 KTM 450SXF Factory Edition. Will went 2-1 to beat Jim Latendresse's 1-2 in the Over-60 Experts. He flew back to work the next day. Photo: Debbi Tamietti
The combined age of these two racers is 142 years old. They have raced against each other for decades. They went 5-6 and 6-5 in the Over-65 Expert class with Lars Larson (right) having the better second moto (by inches) over Jody Weisel (left). And yes, they are both wearing Hi-Point Champion boots. Photo: Debbi Tamietti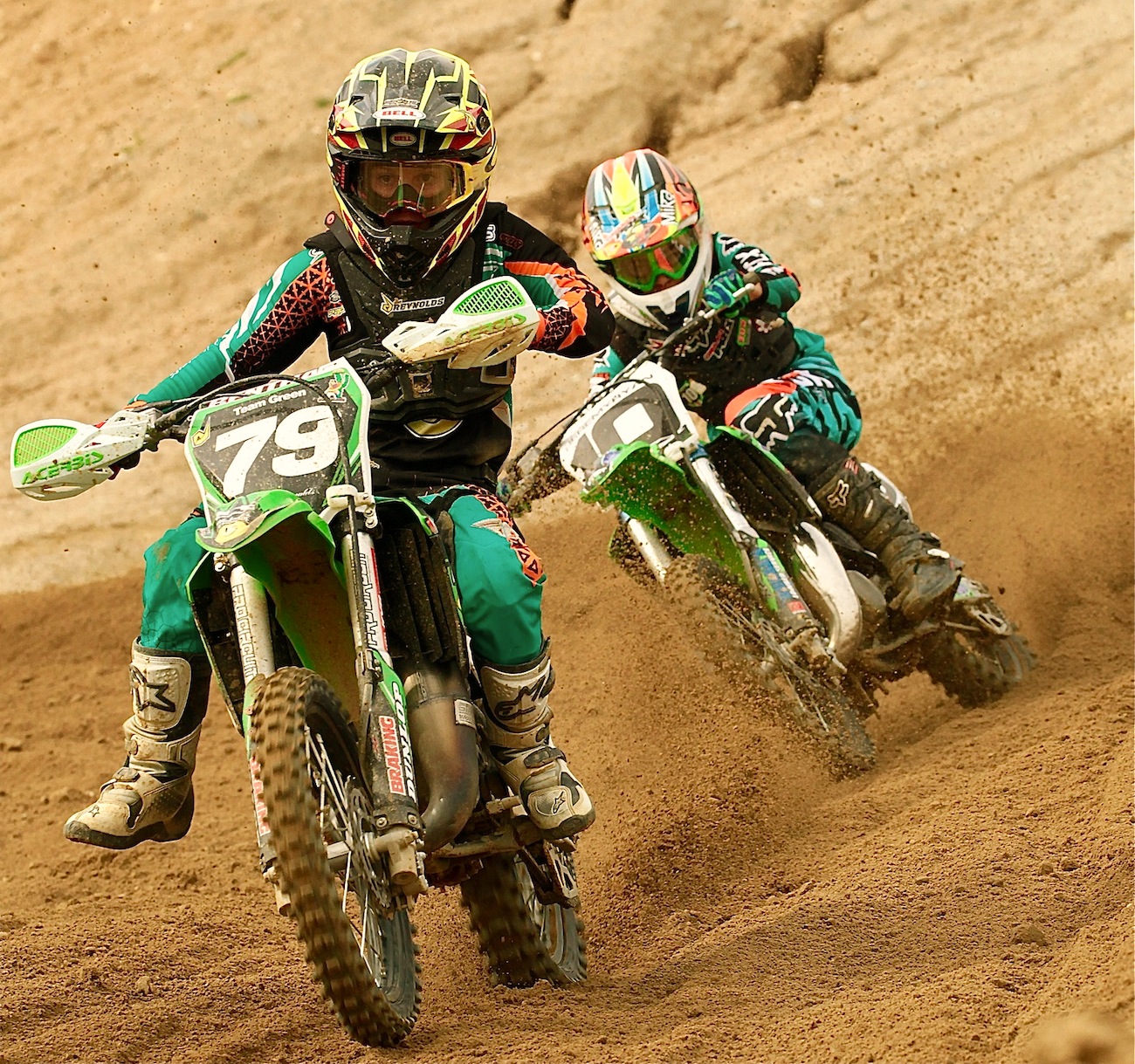 Jeremy Ryan (10) is laser focused on Jett Reynolds (79) in the 85 Expert race. Ryan's 3-1 took the win over Reynold's 2-2. Photo: Debbi Tamietti
John Ortner (10) won the Over-50 Elite class overall, but got a surprise on the final lap of the first moto when Luther French (2) blew by him for the win. Ortner came back to win the second moto. Photo: Debbi Tamietti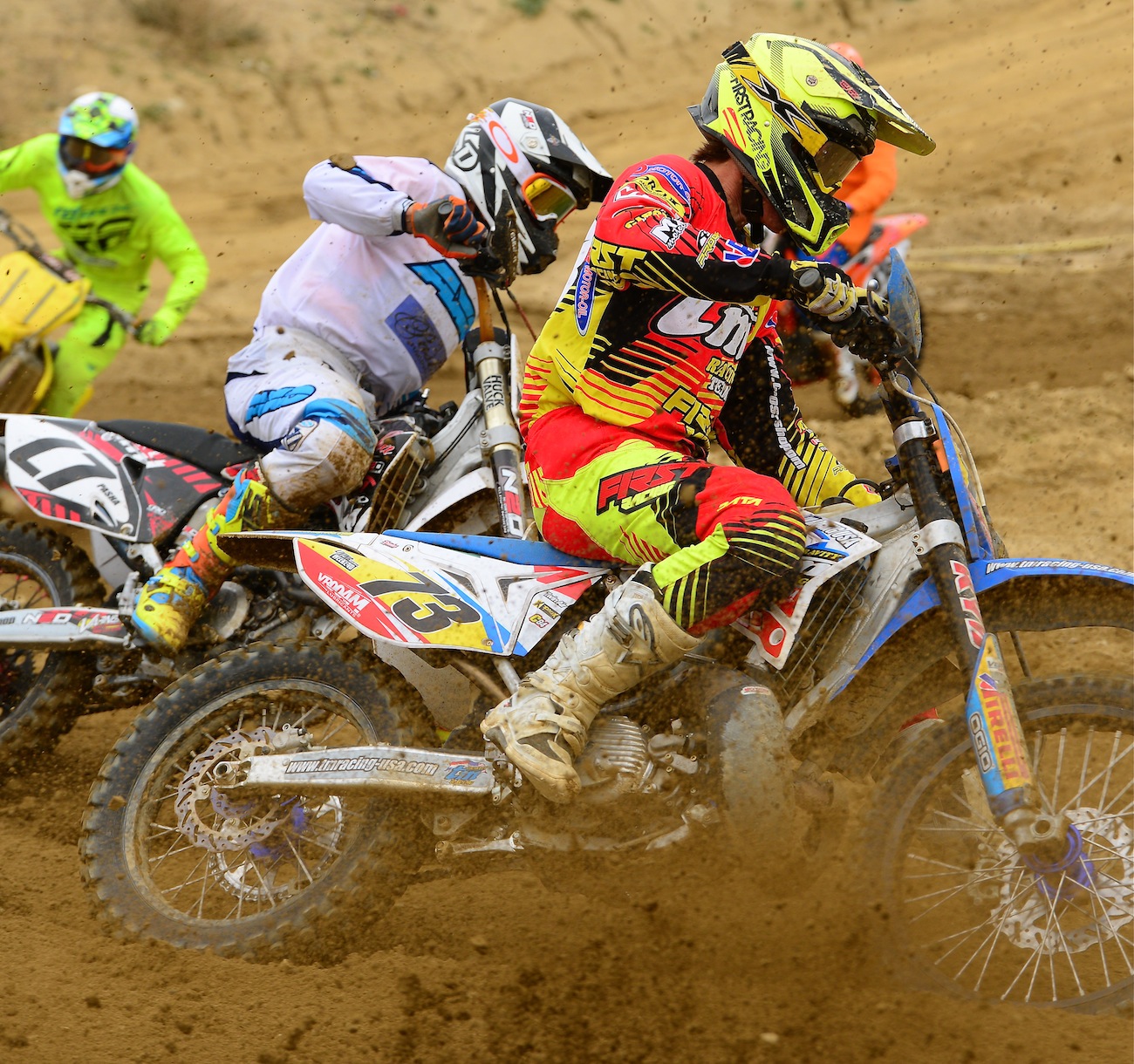 Dutch rider Ralf Schmidt (73) won the Over-40 Expert class, while Pasha Afshar (L7) was 4th in the Over-40 Intermediates. That is Swede Anton Stahlberg (11) lurking in the background. Photo: Dan Alamangos

Pete Vetrano's 2-1 was good enough to take the victory in the Over-50 Intermediates. Photo: Jody Weisel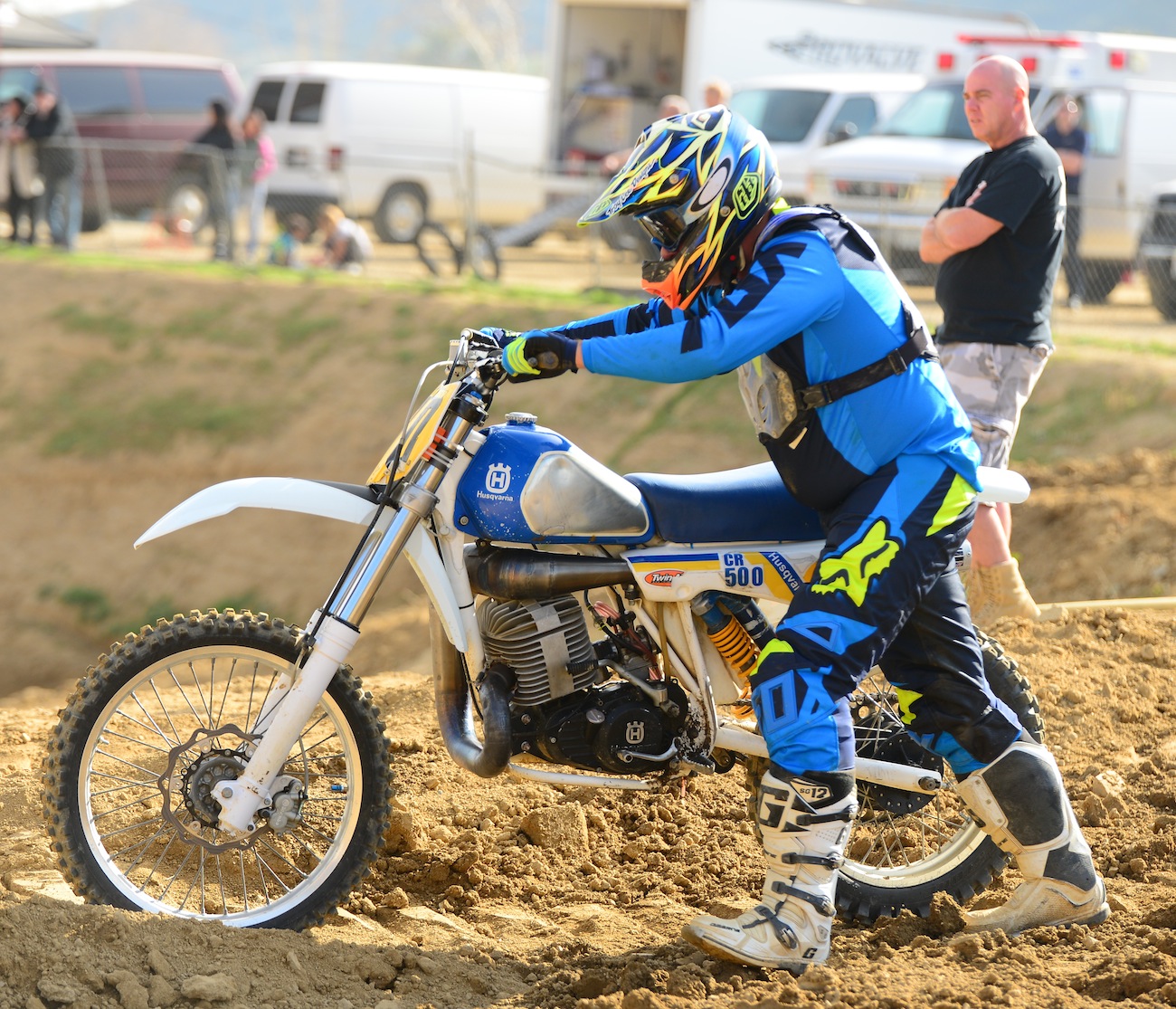 Don't be confused. There are no vintage classes at REM. Frank Emerson races his twin-shock 1983 Husqvarna CR500 in the Over-50 Novices every week. After getting 3rd in the first moto, Emerson had to walk his Husky home in the second moto. Photo: Dan Alamangos
Roland Rodriquez (86) races his 1983 Maico 490 in the Over-60 Experts. His 7-8 day was good enough for a middle of the pack finish—which means he was in front of half the field. Photo: Dan Alamangos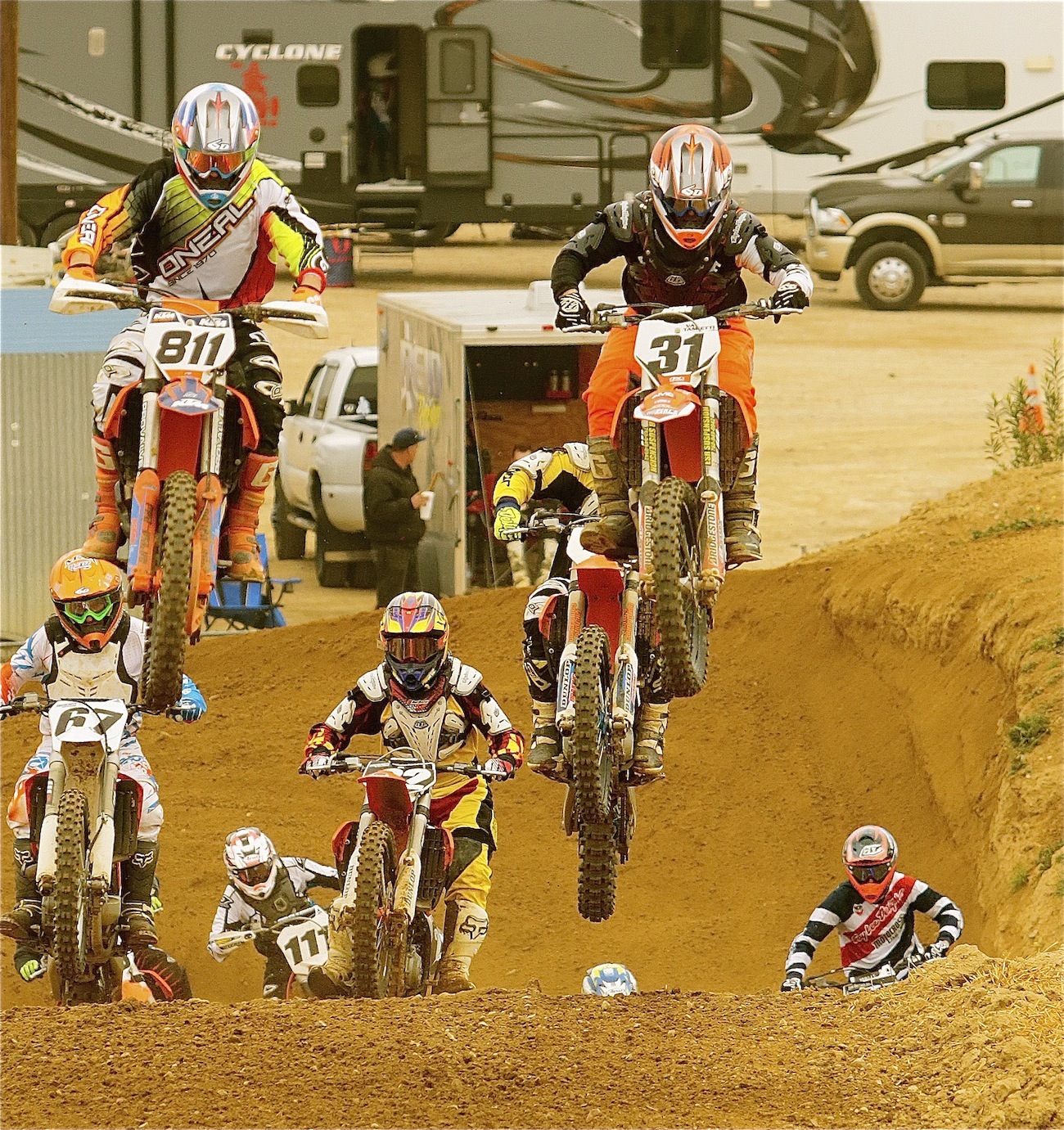 Val Tamietti (31) and Dave Eropkin (811) demonstrate the prowess of the KTM 350SXF by grabbing the holeshot in the Over-50 Expert/Elite race. Photo: Rich Stuelke
REM will be racing on January 30, February 6, February 13, February 20 and February 27 before taking the next one weekend break in the schedule. For more info go to www.remsatmx.com