REM GLEN HELEN RACE REPORT: WHAT THOSE CRAZY KIDS IN SOCAL ARE DOING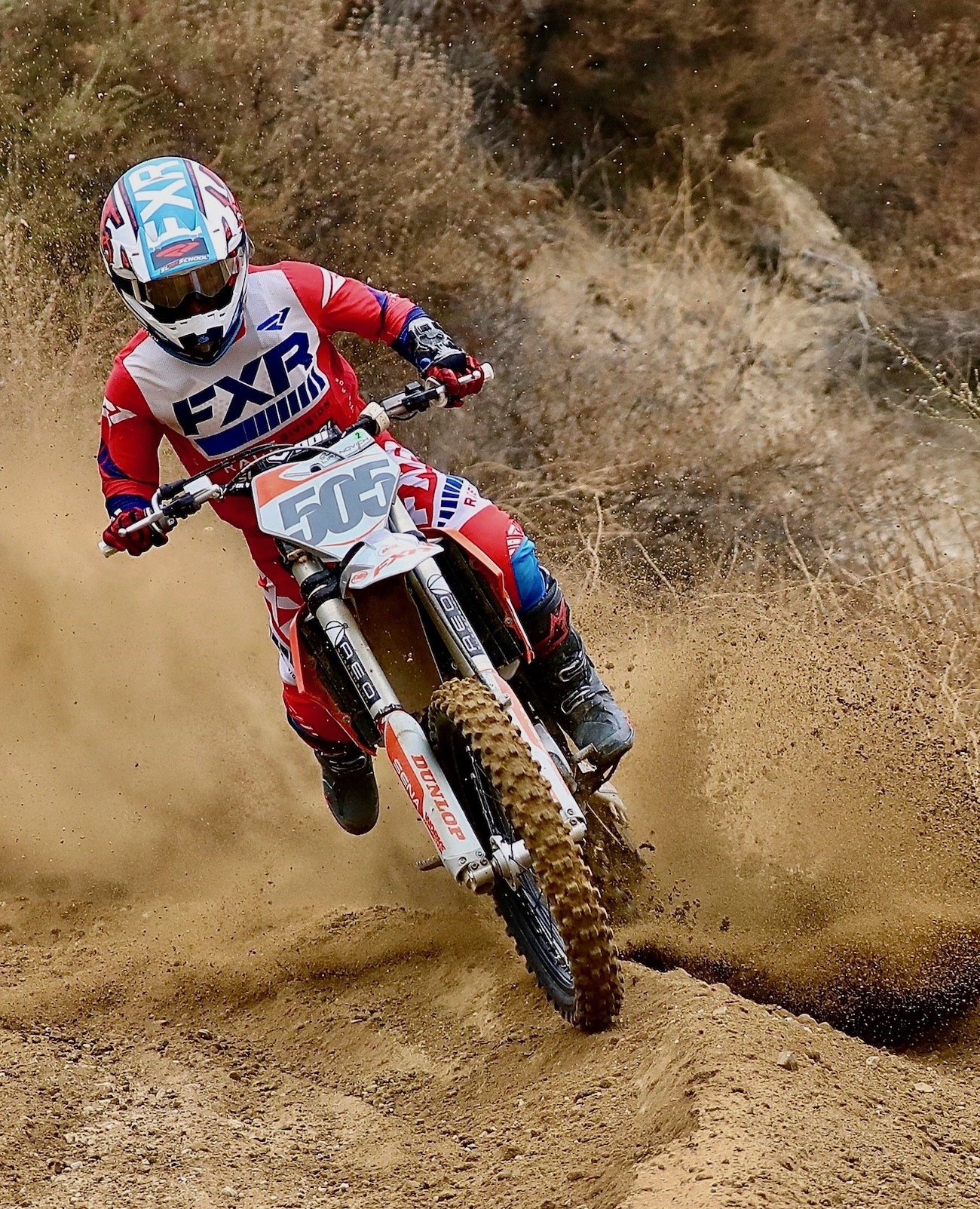 Sean Lipanovich (505) would win both motos of the 450 Pro class, but when he got his rear wheel on one side of this berm and his front wheel on the opposite side, he had to wonder what was going to happen next. He did swap, but saved it.
PHOTOS BY DEBBI TAMIETTI & DAN ALAMANGOS
Dennis Stapleton (84) still isn't fully recovered from his big Talledega first turn crash at the Octobercross race last week, but he was healthy enough to win the Vet Pro class.

Glen Helen was a busy place this past weekend—not only was REM racing on Saturday, but so was the SoCal Classic Vintage race and the AMA National Endurocross Championship. Luckily, Glen Helen had enough race tracks to handle the overflow crowd that packed every square inch to the park
Braden O'Neal won the 450 Pro class at last week's REM race, but had to settle for second this week.
REM unveiled a new track design, using some of the old track, some of forgotten parts of ancient tracks and some new ideas. The result was a racetrack that every rider found fun and challenging. As you woud expect from REM there were more technical sections, off-cambers and up-and-down rolling sections.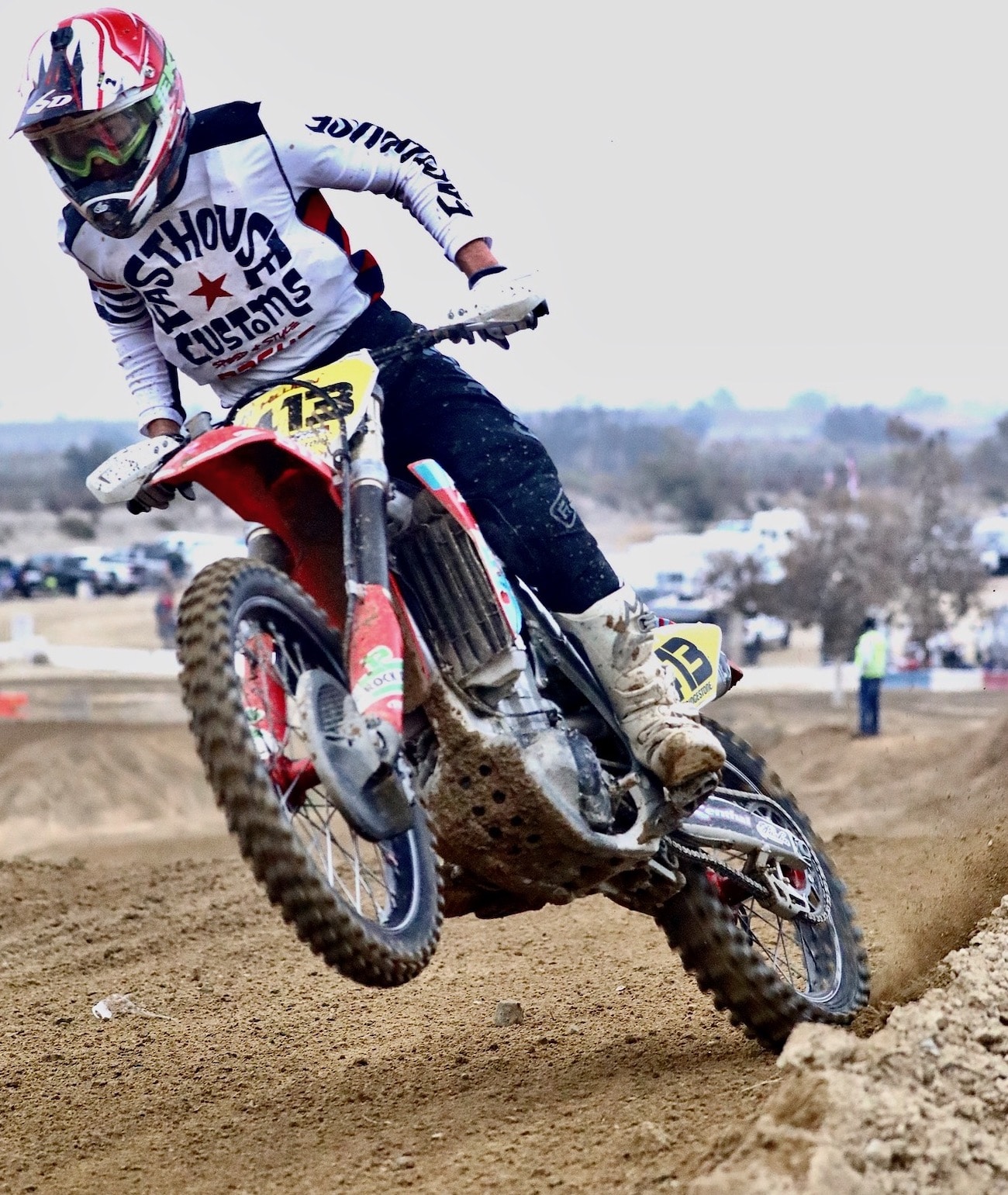 Shaun Hillion (413) rounded out the top three in the 450 Pro class.
The cool weather was great for the kids, young and old. What follows is a photo essay of who was who at REM on Saturday.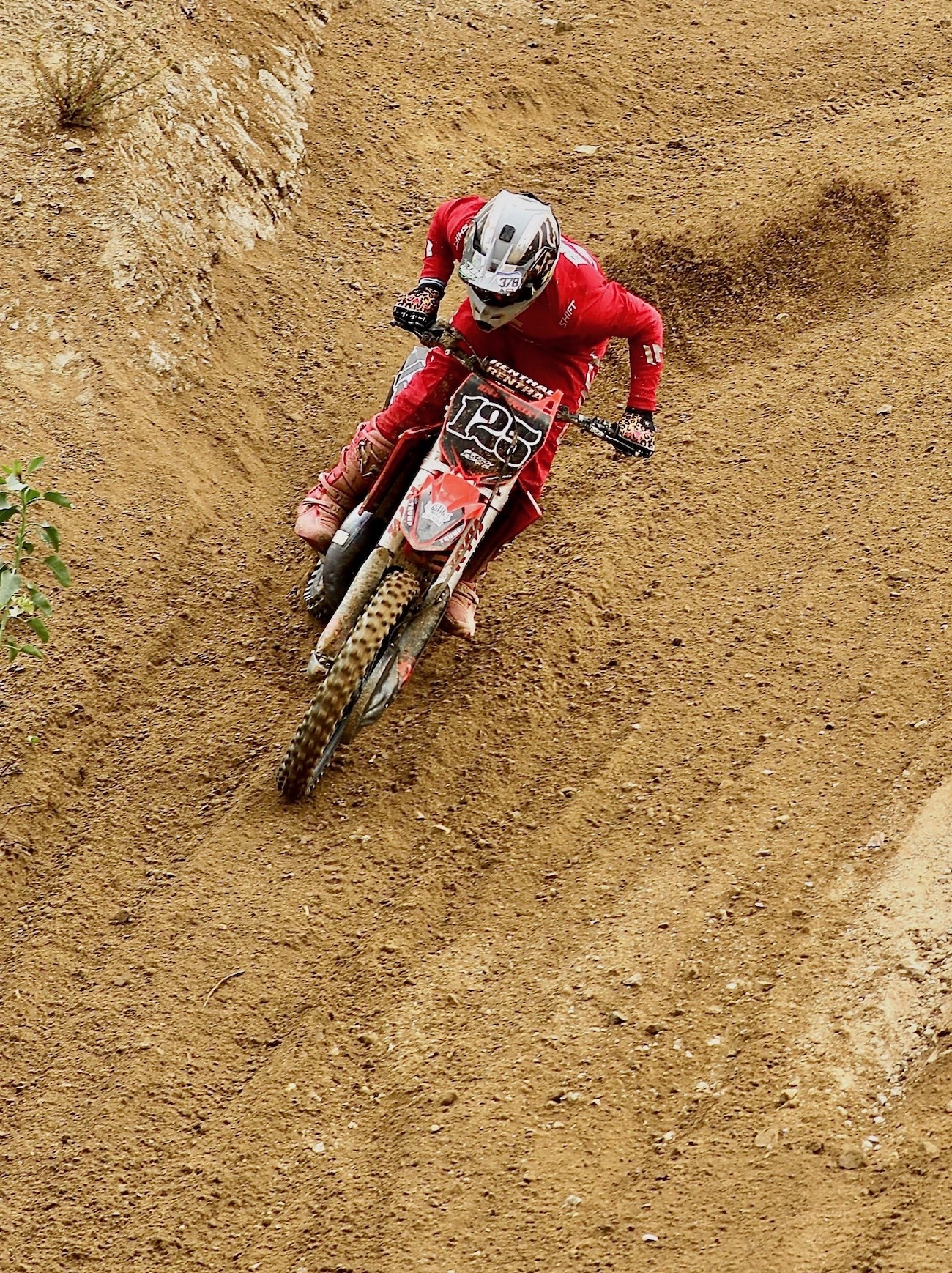 Tim Beatty (125) two-stroked it to the Over-40 Expert class victory.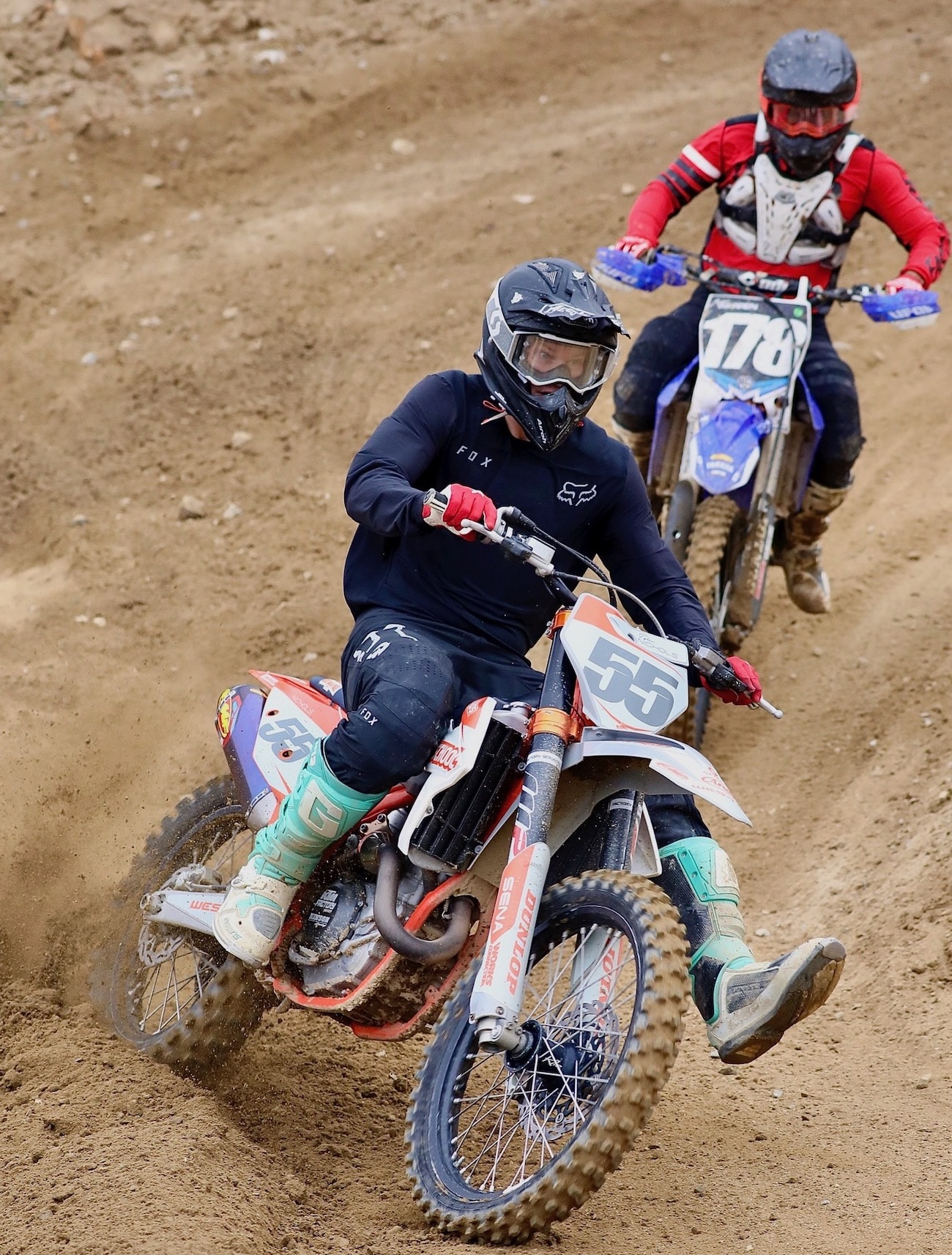 Tyler Nicholls (55) won the 450 Intermediates, while Austin Warren (178) took the 250 Intermediate win.

Val Tamietti (31) went back to his Yamaha YZ250 two-stroke after struggling on his four-stroke. Dan Alamangos (55) will be captaining Team Australia at the World Vet Cup of Nations in two weeks.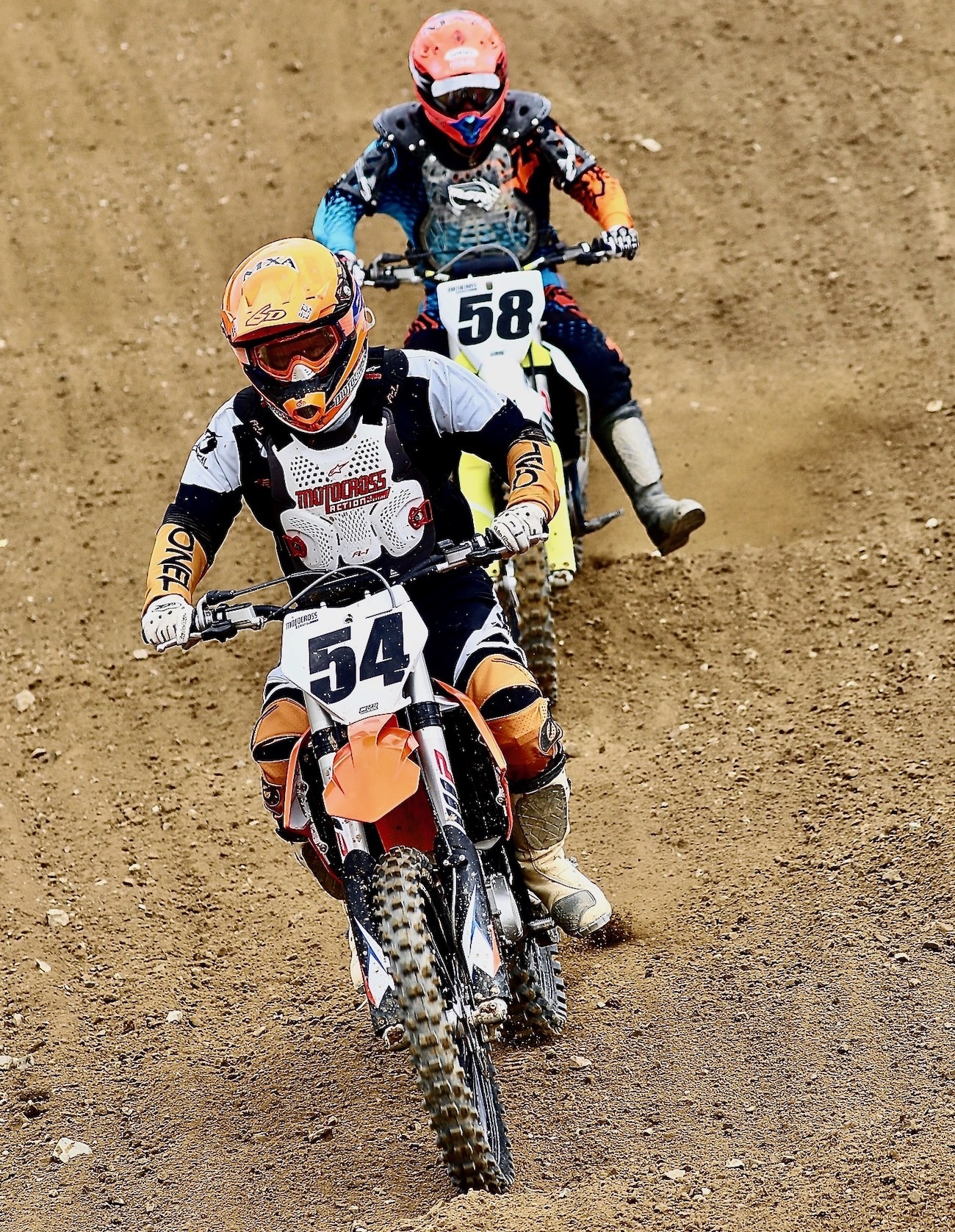 If these two guys aren't together at the start of a race, they will be by the end. Jody Weisel (54) and Lars Larsson (58) don't care if they win or lose — only that they beat each other. You can tell they've been racing for a long time by their matching leather boots.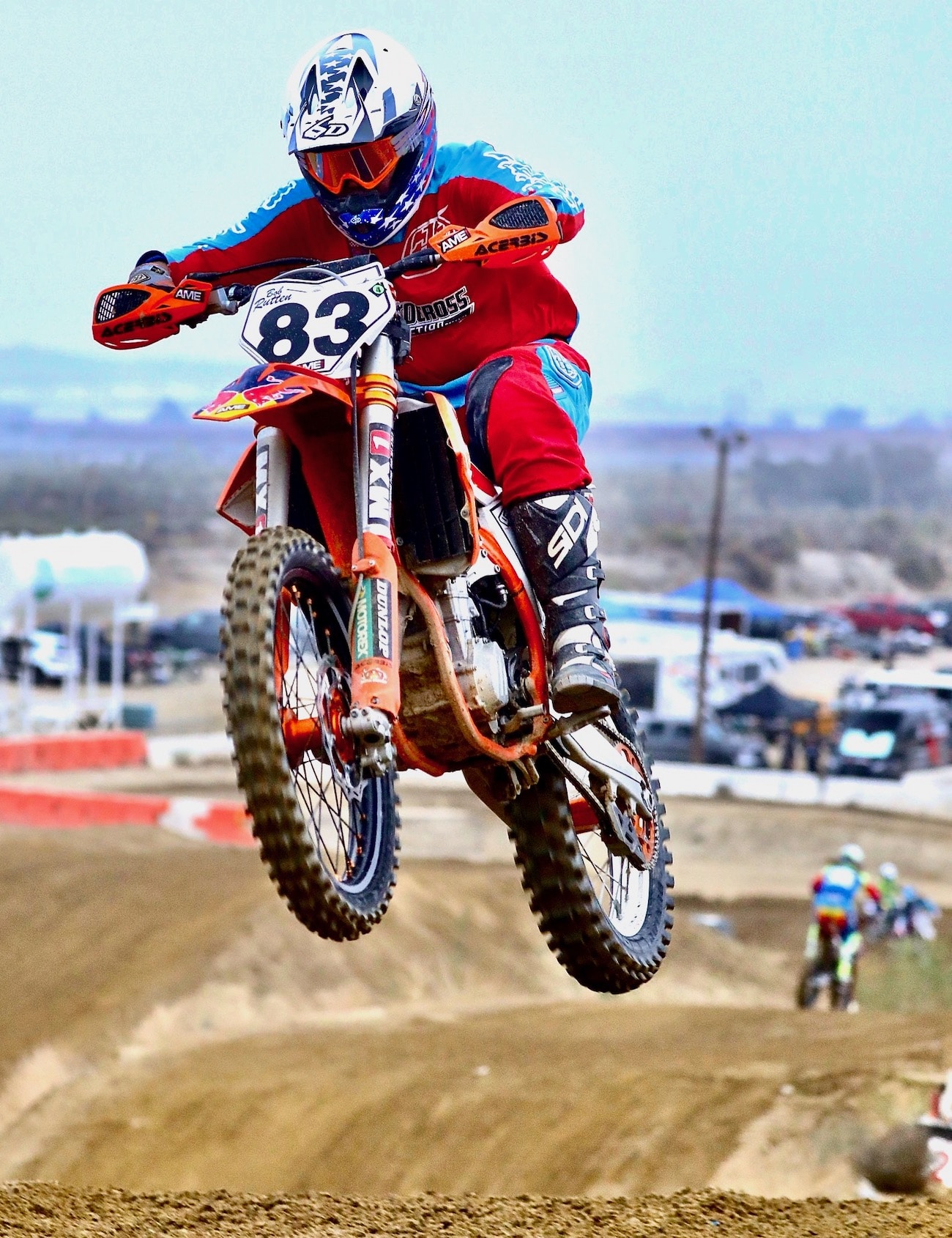 Former desert ace Bob Rutten (83) won the Over-65 Expert class with a 1-1 over Chip Howell.
Randy Skinner (94) was fifth in the Over-60 Expert class.

The rush to the first turn in the Over-50 Experts class looks perfect with Jon Ortner (1) first and Bill Sauro (311) second. Wait for it!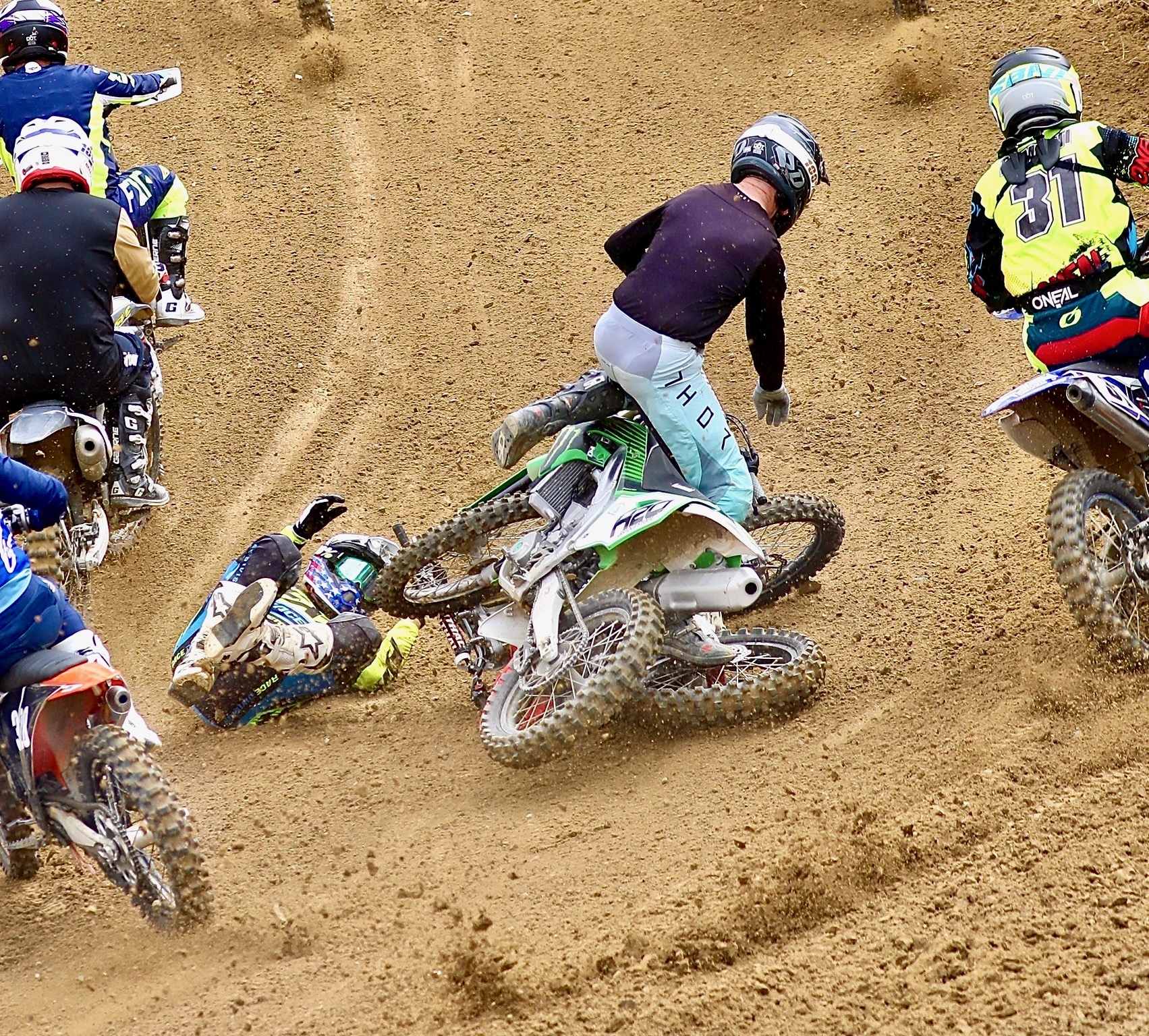 Twenty feet later Bob Weber went down and was hit by oncoming traffic. Bob was okay and started the second moto.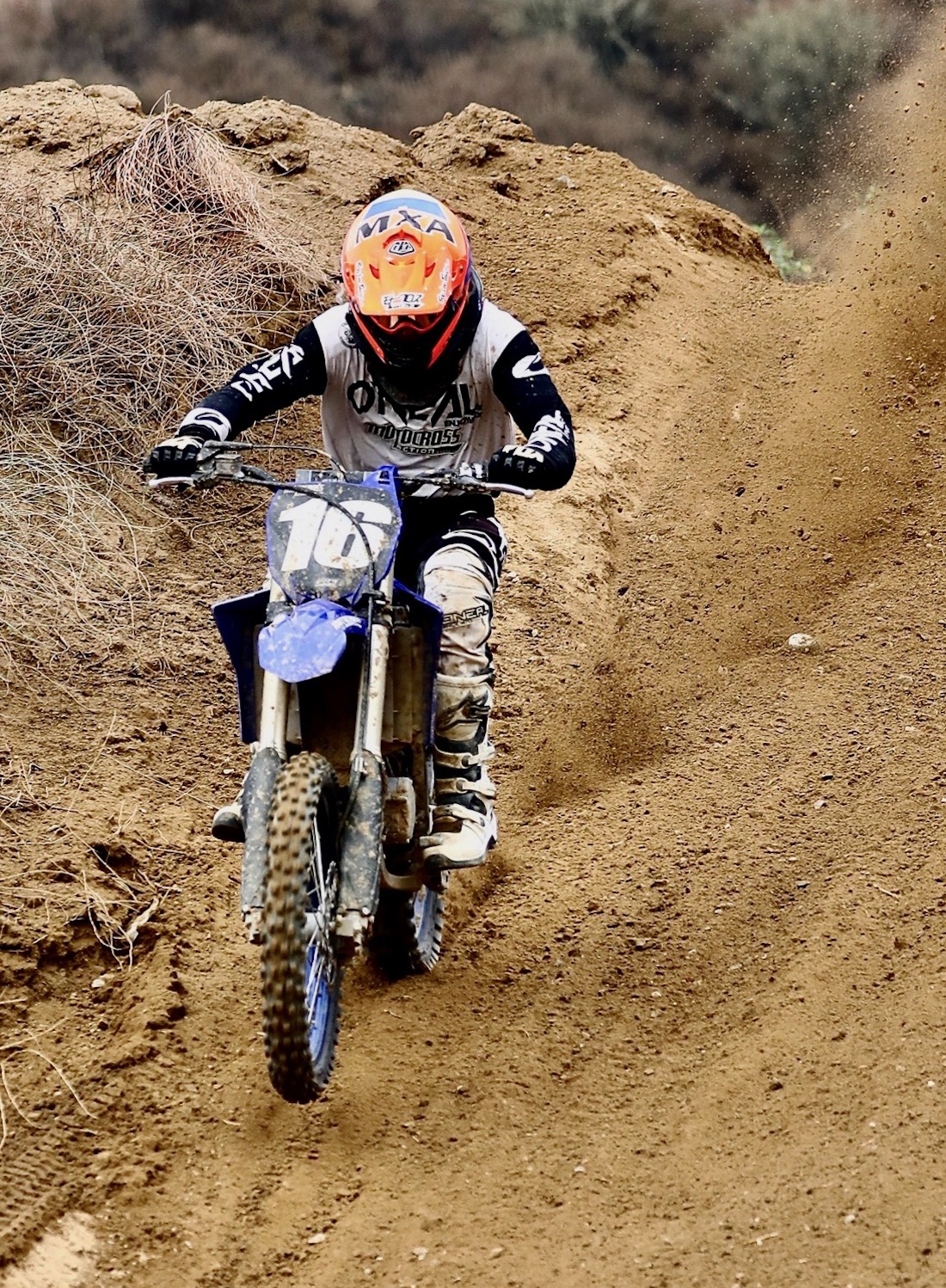 Mike Monaghan (16) was sixth in the Over-60 Experts and 10th in the Over-50 Experts. Those are two hard classes to win on a stock YZ125.

Bruce Ashmore (111) was consistent in the Over-60 Expert class with a 11-12 score. The Over-60 Experts were the largest class at REM.

Pasha Afshar (L7) never noticed the "Pasha L7 For Mayor" campaign sign that some jokesters had put up on the track.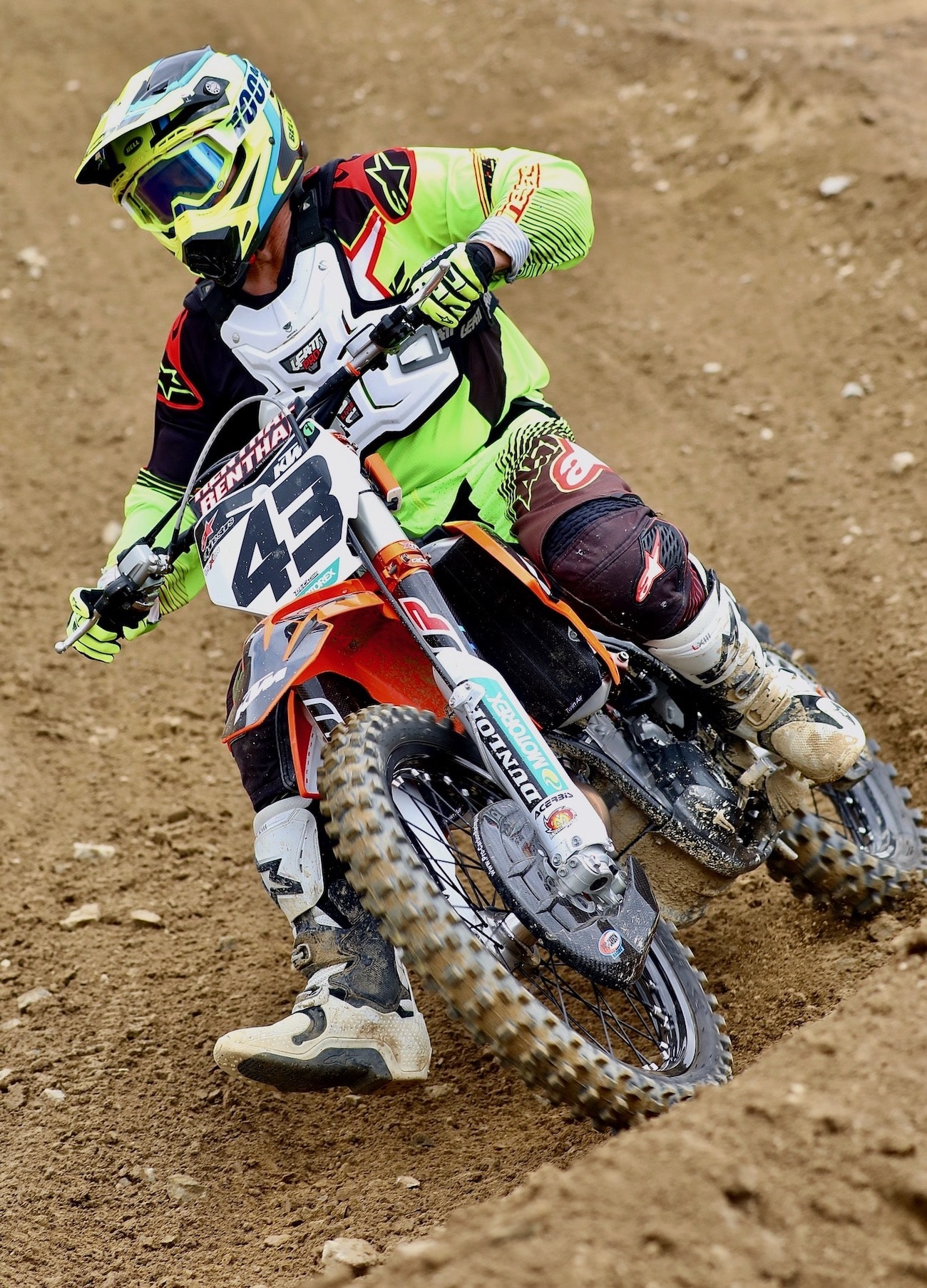 Jeff Fahey (43) was the Over-60 Intermediate class winner.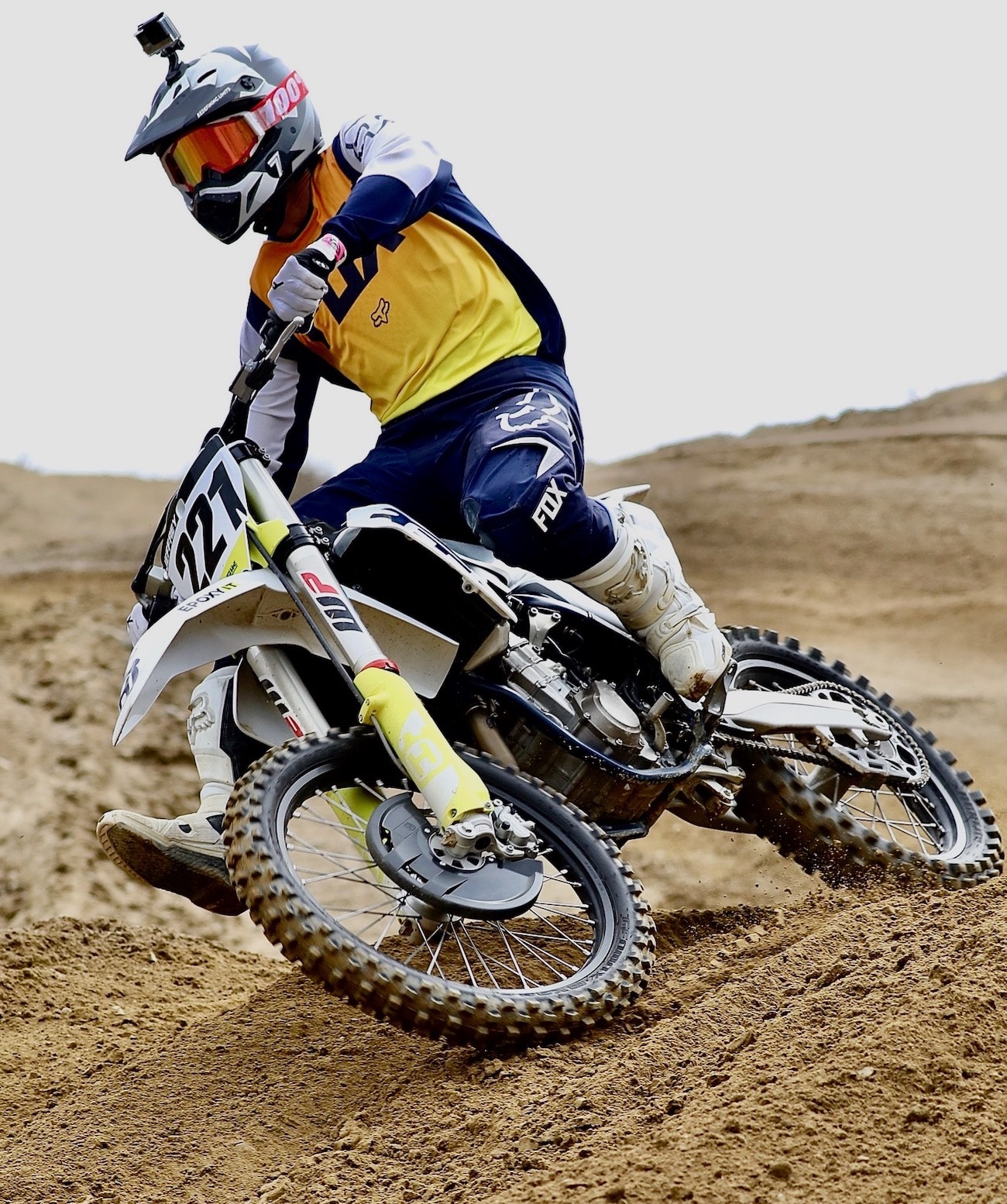 Chad Jeffrey used a 1-1 to take the Over-40 Novice gold.

Gavin Antill (86) has captured the fashion forward black/white look (with a touch of yellow) to perfection. Gavin went 4-6 in the Over-50 Novice class for fifth overall.

When Nick Reisinger (96) opened his dad's trailer in the pits, he was surprised to find that his dad had bought him a brand-new Husqvarna TC125. Nick's mini days are behind him now.
Lucas Wells (523) sets sail on his way to a 2-2 day for second in the 250 Beginner class.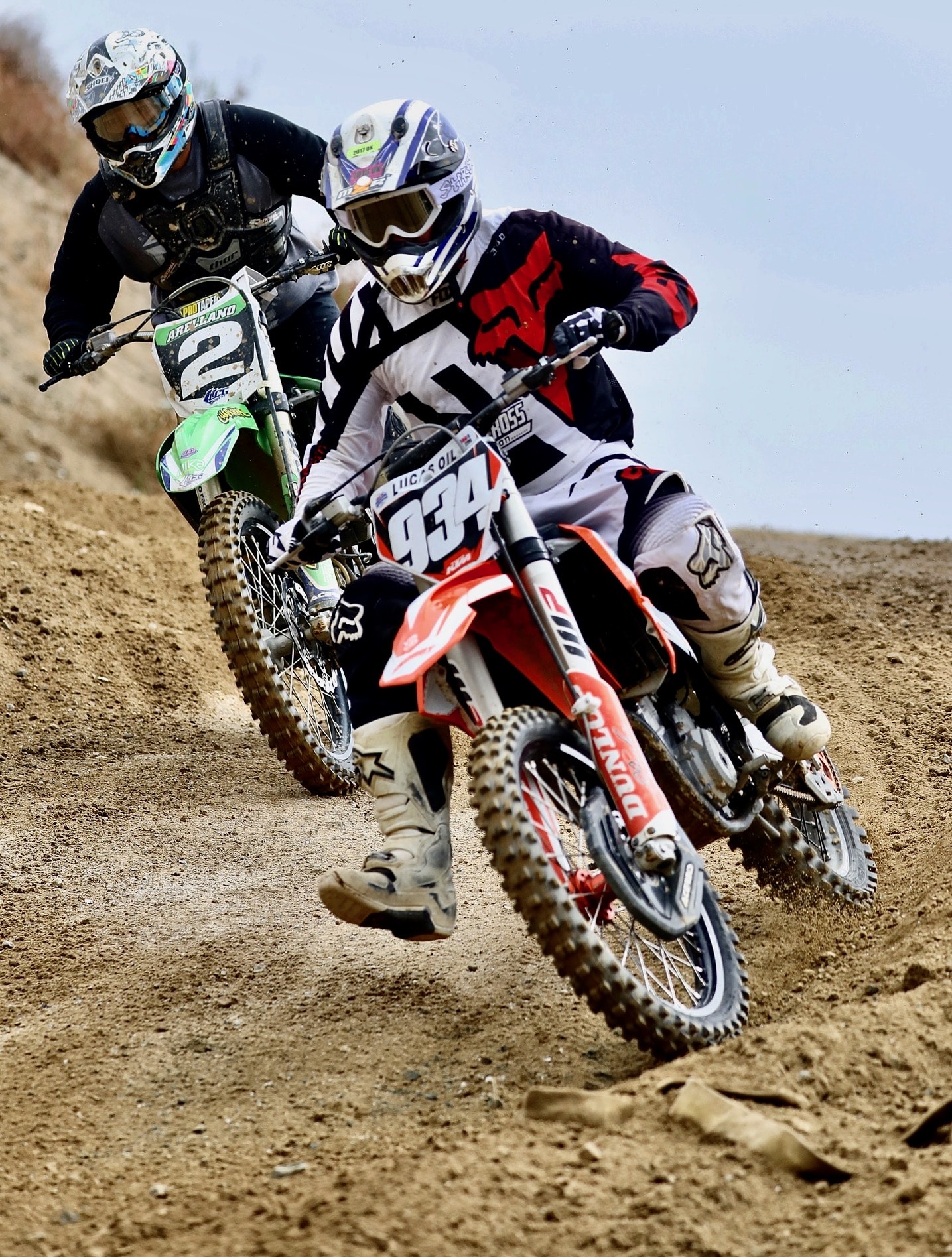 Tom Hinz (934) went 3-4 for third in the Over-40 Novice class, while Chris Arellano (2) won the Vet Beginner class.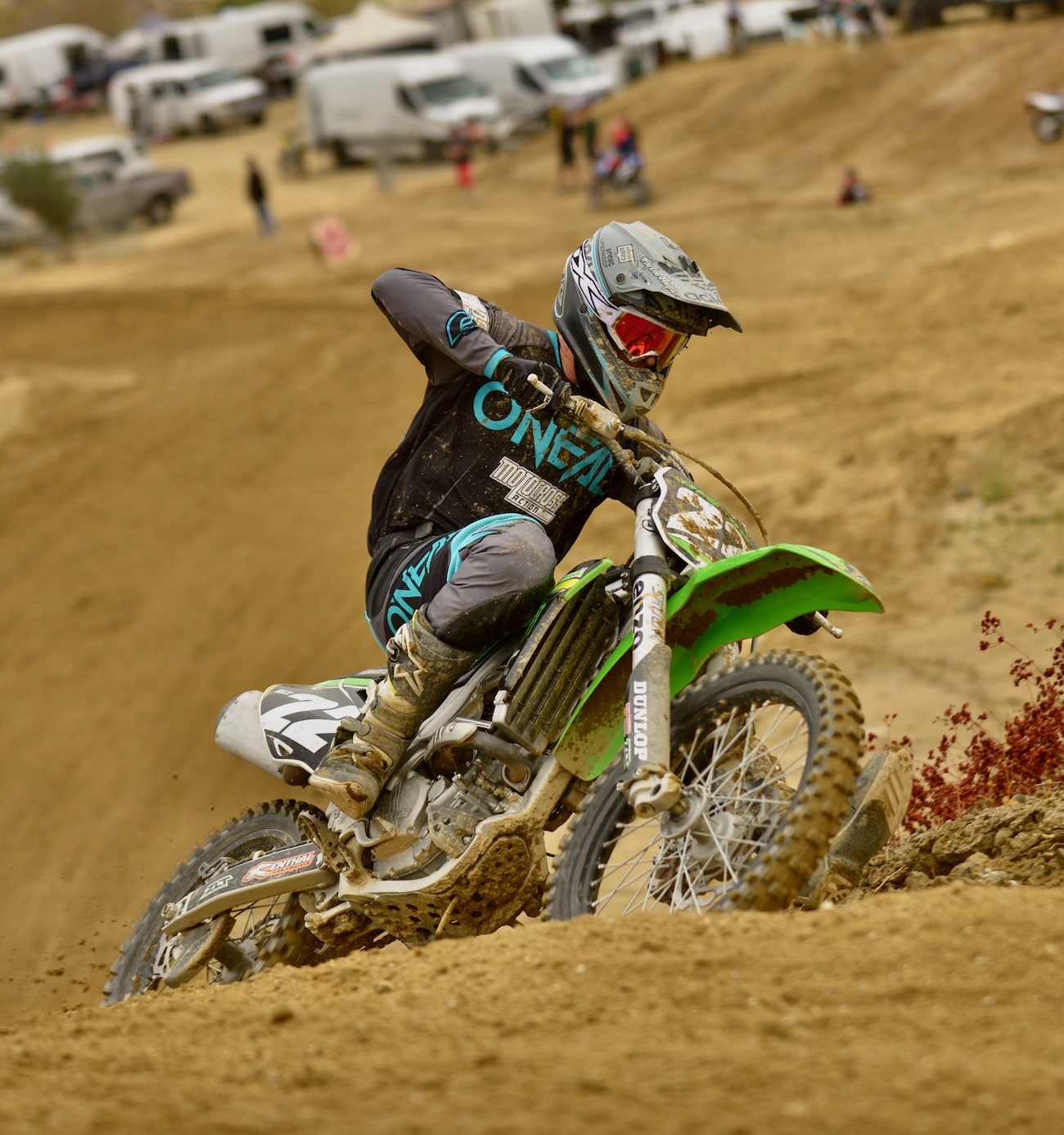 Kevin Watson (22) used a 2-1 to take the Over-40 Intermediate win over Steve Moore's 1-3.
Uli Segner (577) was third in the Over-40 Intermediate class with a 3-2 .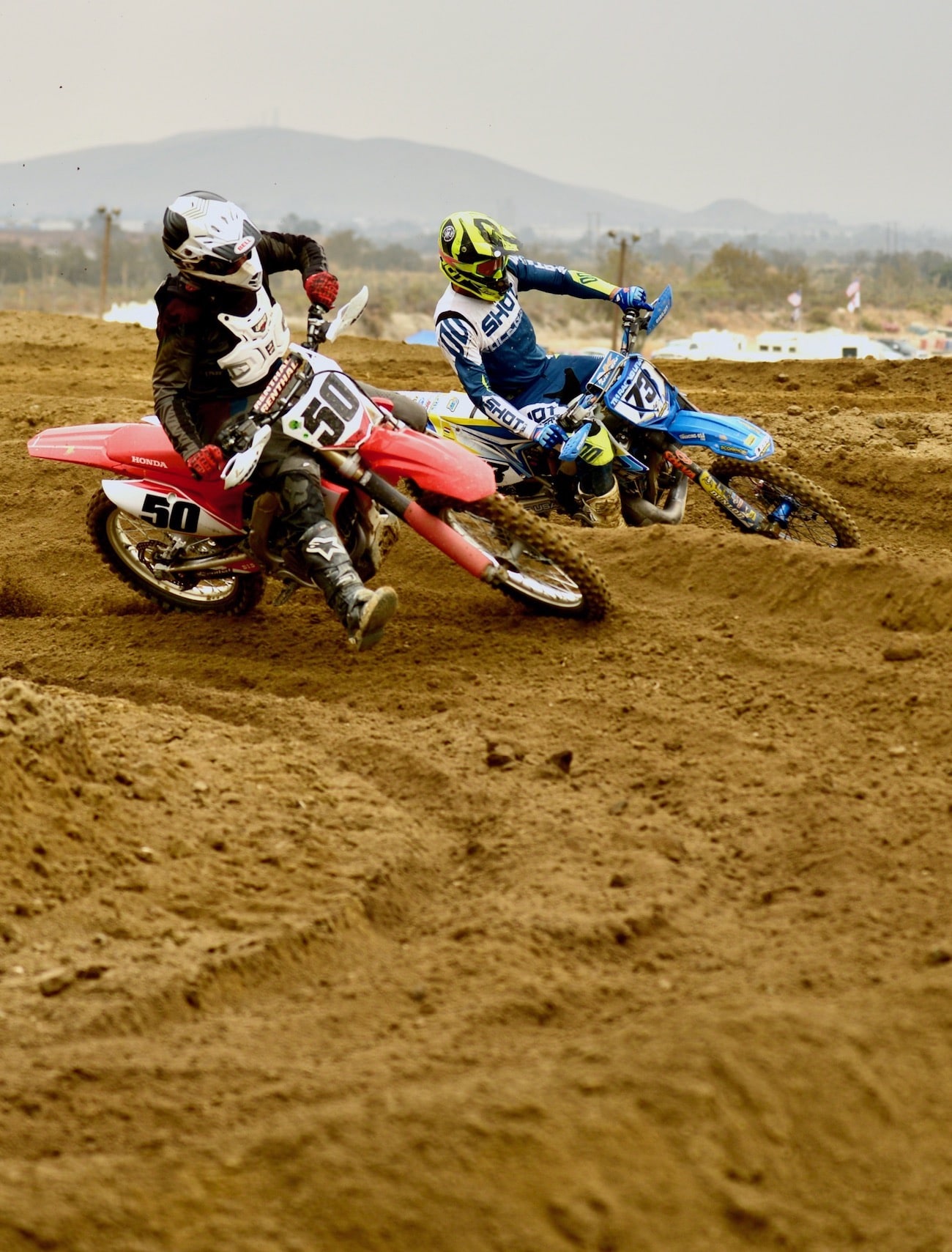 Mike Carter (50) and Ralf Schmidt (73) dueled for the Over-40 Intermediate win. It went to Schmidt on a TM 144MX.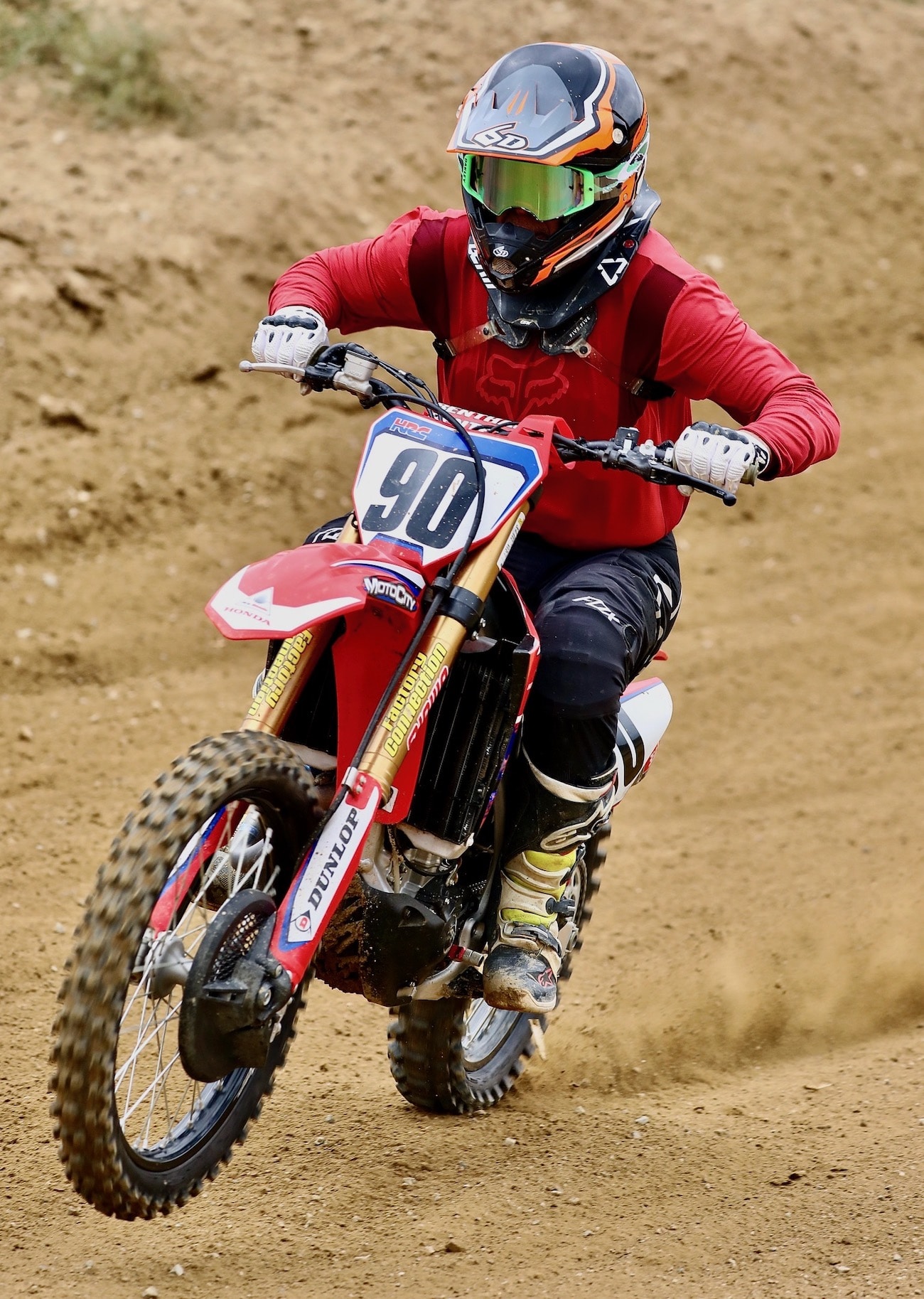 John Fitz was third in the Over-65 Experts with a 2-3 score.
The next REM not race again until November 14. For more info go to www.remsatmx.com or Click Here for REM's Facebook page.
DO YOU RACE AT REM? WANT A PHOTO OF YOU IN ACTION?  DEBBI HAS THEM
Give Debbi Tamietti a day or two to process this weekend's REM race photos to her SmugMug account and then browse to your hearts content. You can order digital photos of yourself or friends from her page—for as little a $1.50. To look at Debbi's REM race photos (posted in a couple days) and Debbi's favorites photos go to www.debbitamietti.smugmug.com