REM GLEN HELEN RACE REPORT: WHO'S WHO IN THE REM ZOO?

Photos by Dan Alamangos and Debbi Tamietti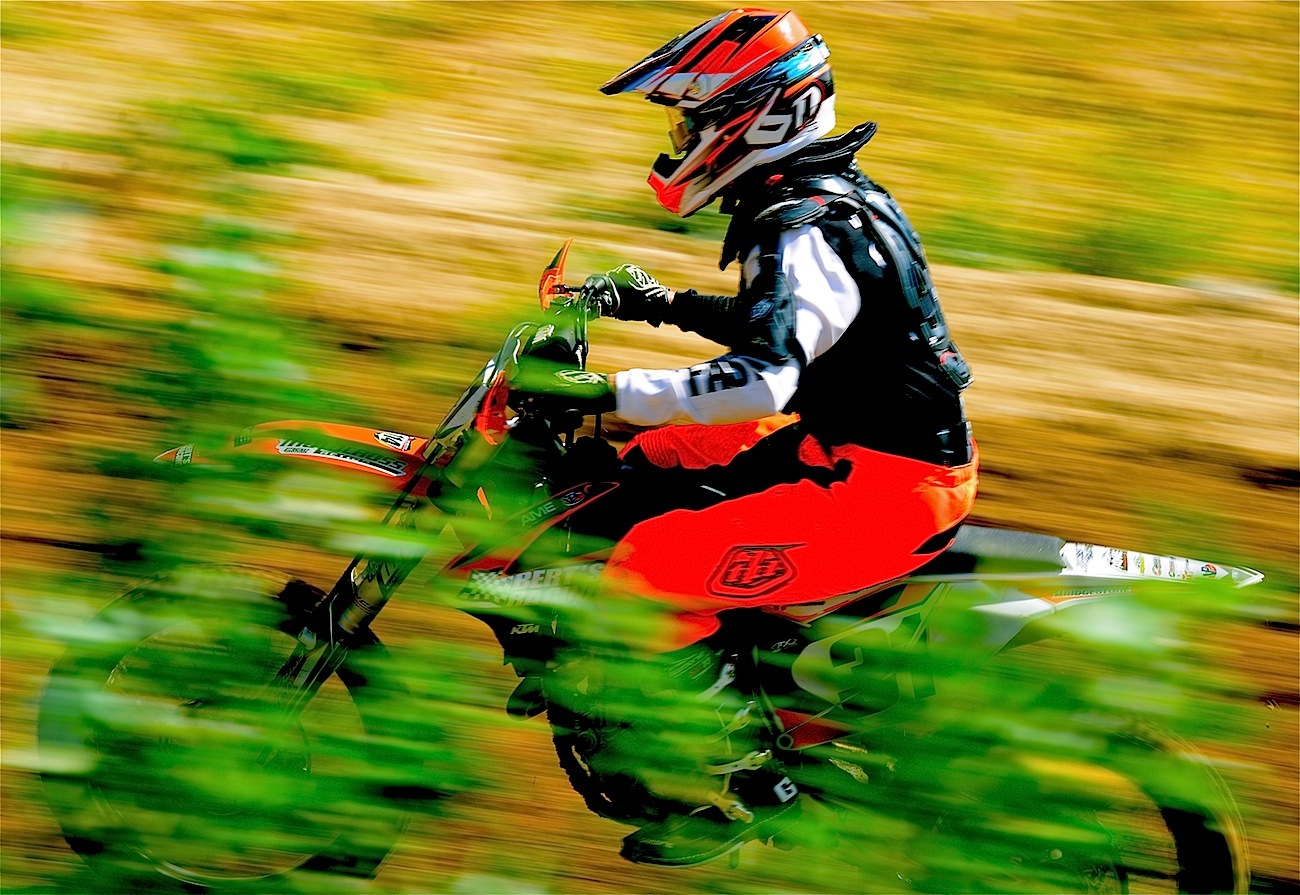 First place: Val Tamietti has a 4-point lead on three-time Champion Jon Ortner. Val has been the winningest rider at REM in 2016, but took a weekend off to celebrate his wife Debbi's 29th birthday at sea—which cost him points.
This year is only 16 weeks old, but the REM motocross racers have raced 13 motocross events in those 16 weeks. At this point in the season, REM has reached its one-third mark of 2016. Since this is a week off from racing, REM released the current REM points standings at the 1/3rd point. However, the Championship isn't over until the middle of December—after 40 total races.
Second place: Jon Ortner (10) won the crown in 2013-14-15 and wants to win again to match Dennis Boulware's record of four REM number one plates.

REM keeps track of every rider who races at REM and adds up their points, not just by class or by special series, but for the whole kit-and-kaboodle. At the very end of the year, the points are tallied up and the number one rider at Glen Helen Raceway is named (although from 1989 to 1997 it was the number one rider at Carlsbad Raceway).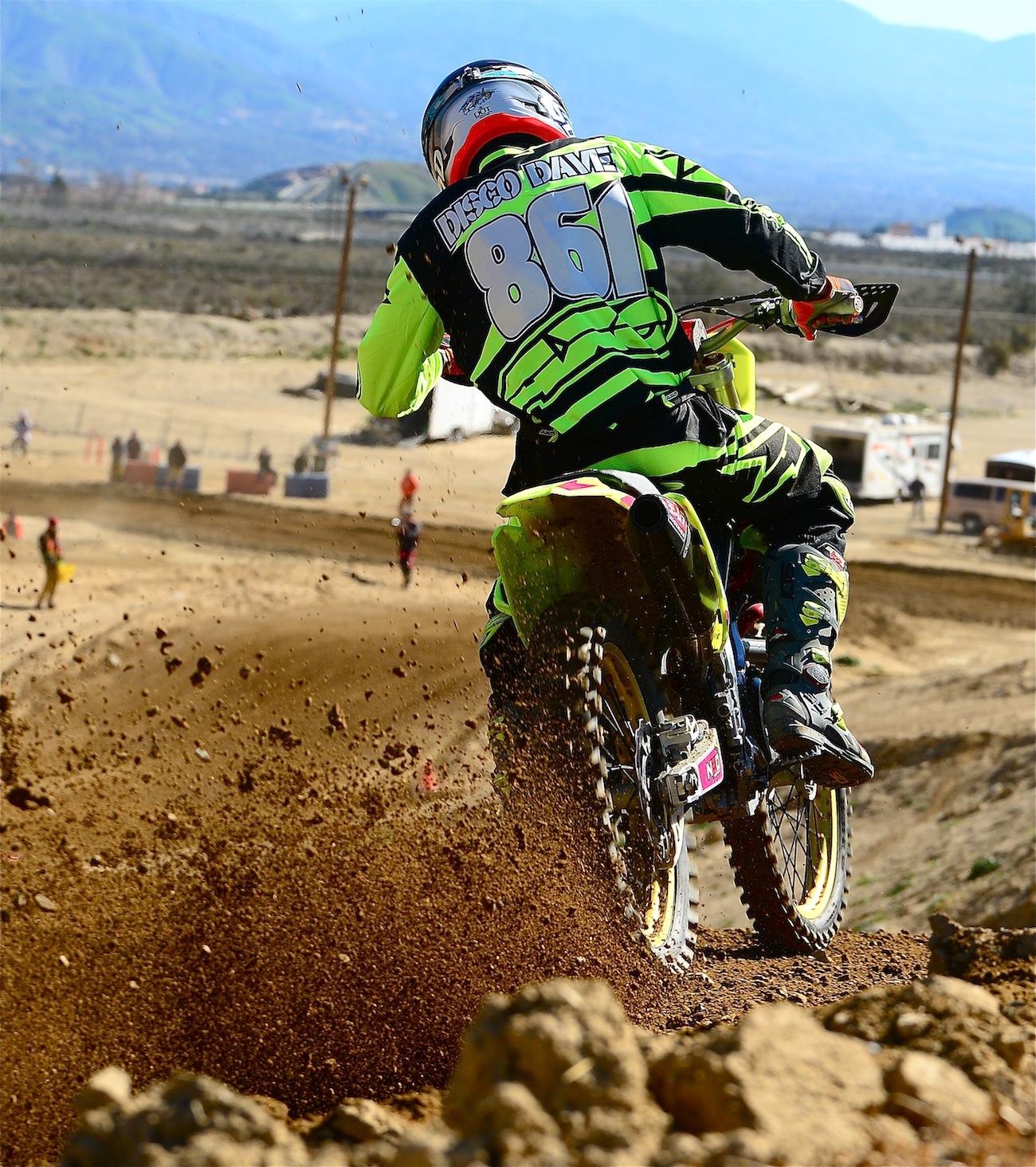 Third place: David Cincotta is 10 points out of first, but only 2 points ahead of fourth in the standings.

Fourth place: That is Robert Pocius at the top of the hill, while his competition is still at the bottom. This is the easiest way to earn maximum points.

As with all points systems, it favors consistency. You have to be there to get points and while winning pays more points than third, fifth or fifteenth—the big points to go to riders who don't get injured, don't go on vacation and don't crash out. Winning or making the top three with regularity is the only way to the top of the leaderboard come December.
Fifth place: Tom Holmes is in fifth place with 232 points. He is 14 points ahead of sixth place and 12 point adrift of fourth place.

With a weekly motocross schedule that races 40 weekends out of every year, it is hard to imagine that anyone could survive throughout the year to race every single race, but it happens.
Sixth place: Ken Ehlers has used his KTM 250SX two-stroke to great effect in 2016.

There have been 27 number one plates awarded over the years, but because of multiple championships, only 17 riders have earned those number one plates. The winningest rider was the late Dennis Boulware, who won in 1999, 2008, 2009 and 2010. George Kohler won three times starting with his first in 1994 and his third in 2003.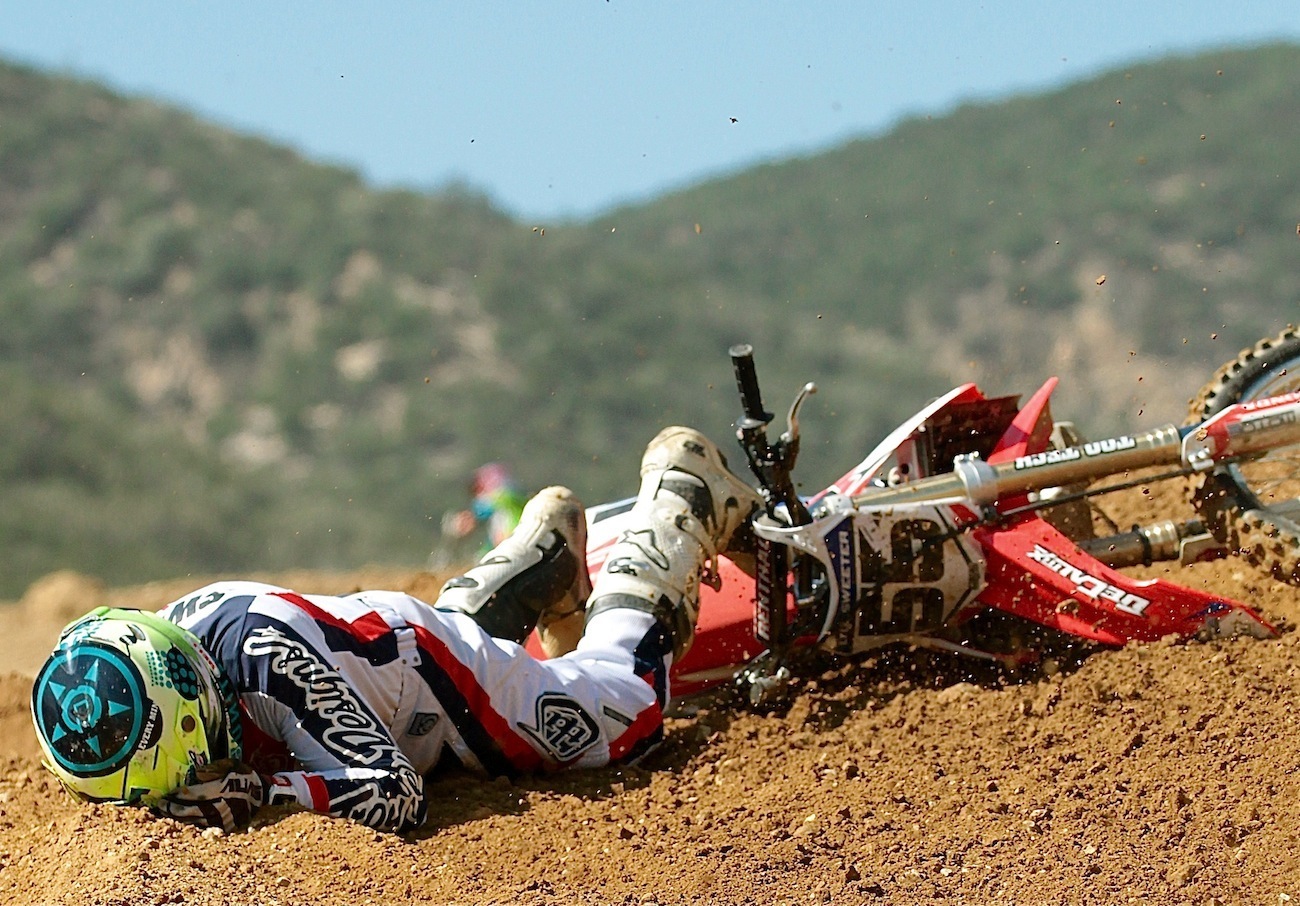 Seventh place: Lyle Sweeter bites the dust, but to to preserve points he has to get up and keep going. Lyle is currently only 4 points out of sixth place and most likely this crash cost him more than 4 points.

Current Champion Jon Ortner has three titles in a row—and is currently second in 2016 points—which if he wins would tie him with Dennis Boulware at four apiece. Two-time winners include Robert Failing, Alan Olson and Randy Skinner.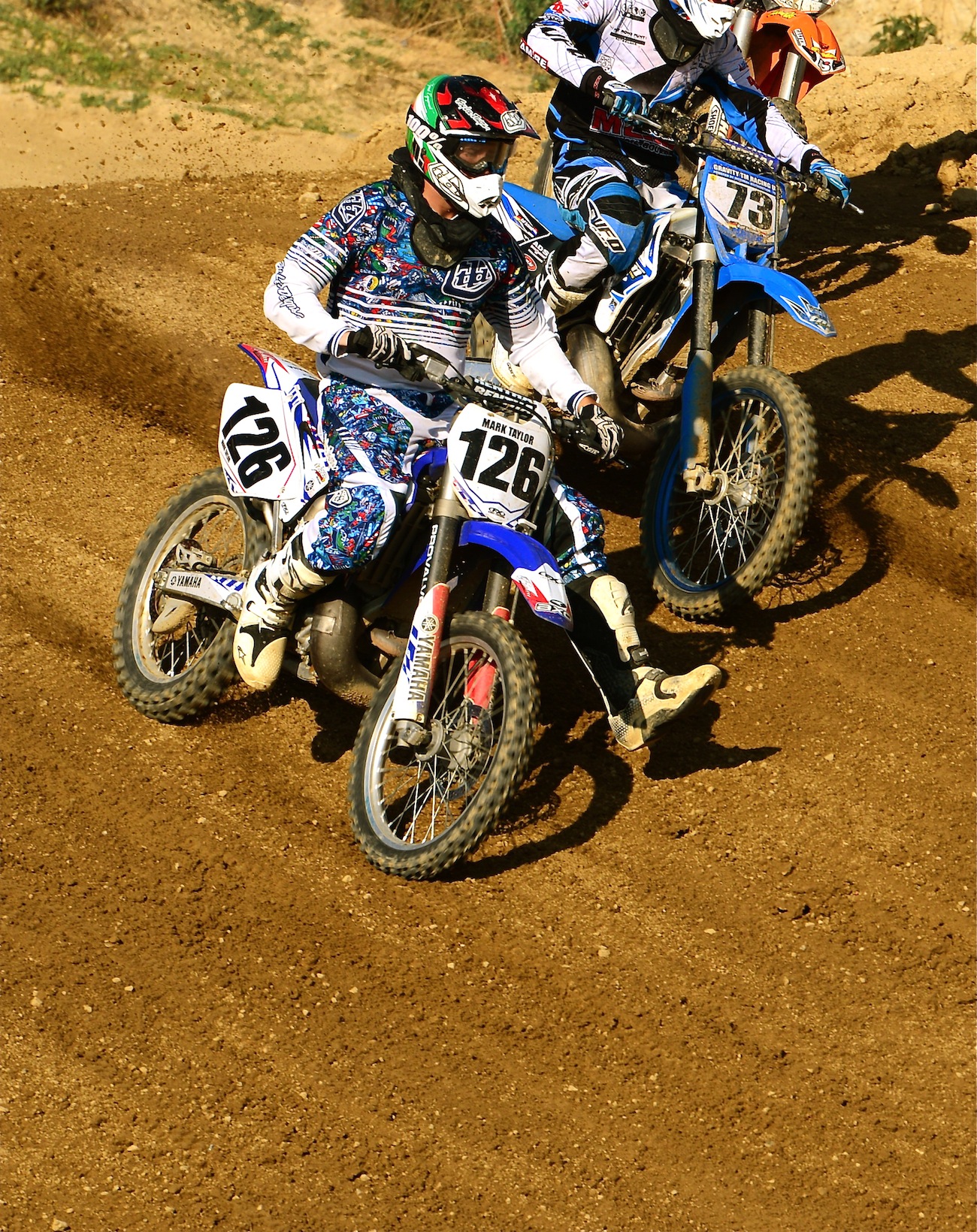 Eighth place: Mark Taylor is one of a number of REM racers who campaign Yamaha YZ250 two-strokes.

Ninth place: Joe Pena is tied for eighth place. A win for Pena and problems for the 8th, 7th, 6th and 5th place riders could vault Joe into the fifth place in one race. It's that close at REM.


Of the 17 former REM Glen Helen number one motocross riders, only 4 are still racing today. They are 2013-15 Champ Jon Ortner, 2001 and 2012 Champ Randy Skinner, 2005 Champ Marc Crosby and 1998 Champ Jody Weisel.
Tenth place: Brandon Reid may be 10th, but he's still in striking distance—remember, these points standings are only 1/3rd of the way through the REM motocross season.

What does the #1 rider win? Apart from his name on the list below, he wins a giant silver cup, called the Boulware Cup for the late Dennis Boulware, the number one jacket and free race entries for the 2017 (which adds up to about $1600).
The Boulware Cup.
2016 REM GLEN HELEN POINTS STANDINGS
(after 13 of 40 races)
1. Val Tamietti…256
2. Jon Ortner…252
3. David Cincotta…246
4. Robert Pocius…244
5. Tom Holmes…232
6. Ken Ehlers…218
7. Lyle Sweeter…214
8. Mark Taylor…210
9. Joe Pena…210
10. Brandon Reid…204
The Hall of Fame plaque, with the names of past winners, hangs in the sign-up area at REM.
REM GLEN HELEN CHAMPIONS (1989-2015)
1989 …Curtis Jablonski
1990 …Robert Failing
1991 …Robert Failing
1992 …Jeff Van Camp
1993 …Todd McKay
1994 …George Kohler
1995 …Alan Olson
1996 …George Kohler
1997 …Alan Olson
1998 …Jody Weisel
1999 …Dennis Boulware
2000 …Rich Eierstedt
2001 …Randy Skinner
2002 …Bengt Johansson
2003 …George Kohler
2004 …Billy Musgrave
2005 …Mark Crosby
2006 …Tim Murphy
2007 …Dennis McAdam
2008 …Dennis Boulware
2009 …Dennis Boulware
2010 …Dennis Boulware
2011 …Ray Pisarski
2012 …Randy Skinner
2013 …Jon Ortner
2014 …Jon Ortner
2015 …Jon Ortner
To learn more about REM motocross go to www.remsatmx.com